Why DIY Gifts for Mom are Better Than Store Bought Ones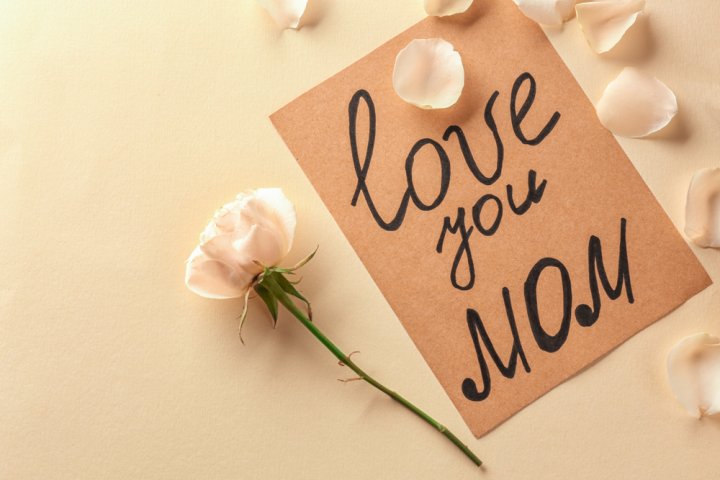 The DIY experiments are always under the scanner because of involving a lot of hard-work and dedication and we am sure even you would be wondering that why do you even need to do it. Here are the reasons which are going to restore your faith in handmade things once again.
They Depict Your Love and Affection for Her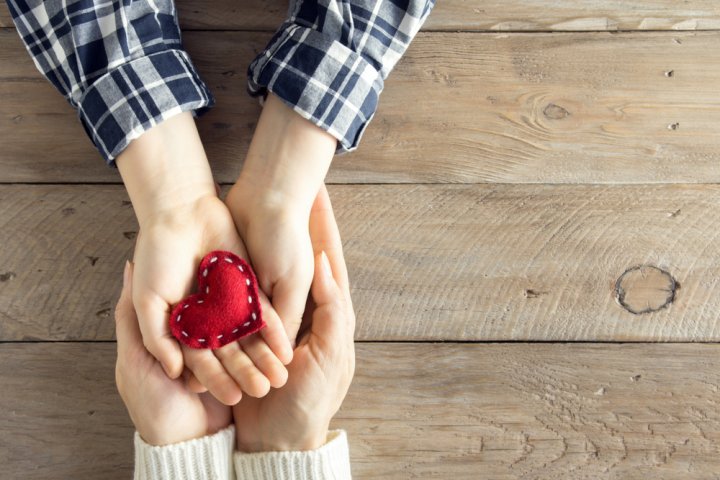 You can totally compare the kind of gifts which are made by people and which are bought from somewhere else. Of course, it involves a bit of complexity but something that you can make on your own for your mom is totally going to change the meaning of it for her. For example, you can totally buy a pottery item for her but she will be more thrilled if you will make one on your own.
They Are Unique and Different From Anything You Could Buy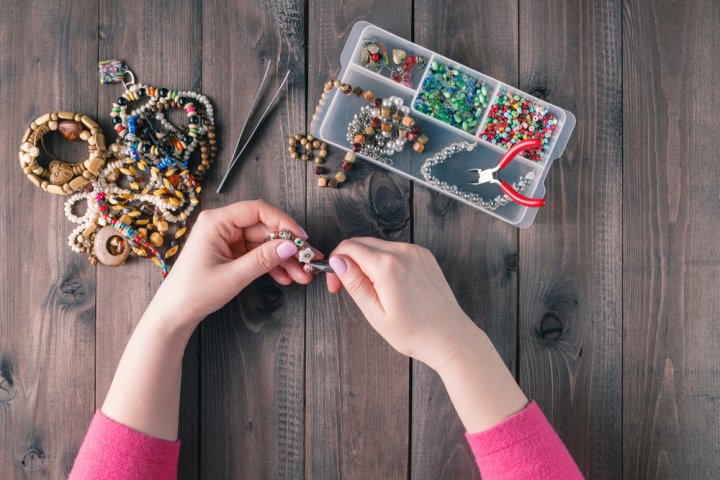 We am not being shady here but you are her child and your gift must be way different from what others have bought for her. These gift for mom handmade are really very special and it shows that you took time out from your life to dedicate it to your mom for her special day. Even the same person cannot make an exact replica of a gift they made before, which means each thing you make for her will be unique, one of a kind, and that is kind of special isn't it.
A Personal Touch is Always Special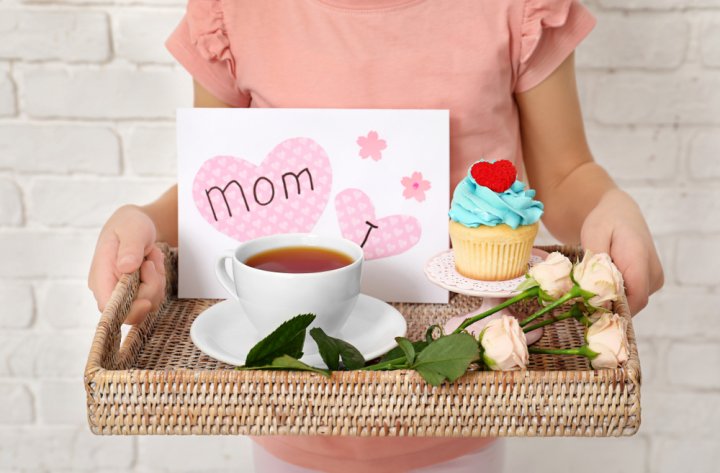 Of course, you can simply pay and buy the best of products for her like clothing, jewellery, gadgets, services and more. But none of them stand in front of a simple yet loving DIY gift for her. It adds a personal touch from your side and this feeling is completely irreplaceable even with the costliest items in the world. For a mother her child is always the dearest to her, no matter how old they grow, and things you make for her with love and devotion will be far more precious in her eyes than the most expensive gift.
10 Homemade Ideas You can Work on for Gifts for Mom
Wood Sign
A wood sign is such a classic choice when it comes to picking birthday gift for mom handmade. It totally depends upon you that what kind of customization you want to make in it along with what it displays. This is also one of the simplest ideas you can carry out under your DIY project too.
What You Need
Wood Piece of desired shape and size.
Drill
Sand paper
Paint – One color for painting the wood and one for writing the message.
Screws
Brush
Clear varnish
How to Make It:
Cut the wood into desired shape and size and smoothen the edges with sand paper. Now, start painting the wooden piece preferably with a darker color with the help of wide brush.
Let it dry and then start writing your message through narrow pointed brush. Once completely dry, paint it again with vinyl to add some finish. Paint it over with clear varnish to add the shine.
Drill the wall and hang it on the wall through the screws.
Art Work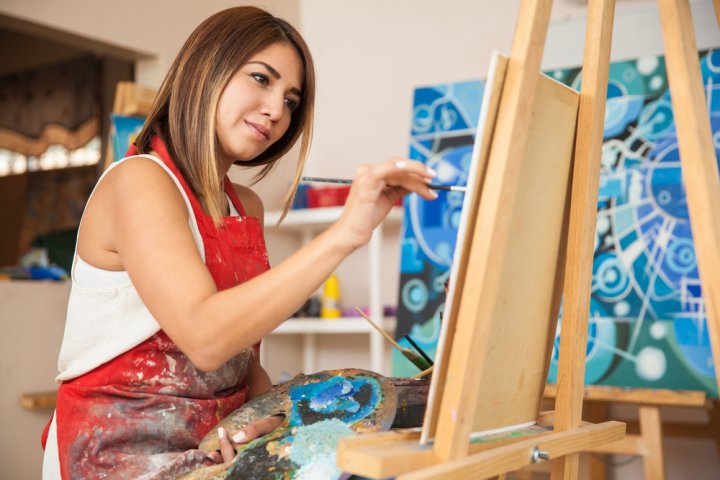 An art work definitely sounds quite a fancy and time taking process but you can definitely succeed in it if you work smartly. You have got 2 options, either you can simply write a quote on canvas and frame or rather draw a sketch or something. It totally depends upon your art skills that what you choose.
What You Need
Canvas
Wood for framing
Color palette
Various brushes
Hook for hanging
How to Make It
Take a suitable sized canvas and start outlining your art work
Draw it well and then start coating it with the paint through the brushes
Once done, let it dry for at least a day
Simply, frame it with the wood and hang it in your mom's bedroom.
Wall Hanging
A wall hanging is such a nice and decorative piece for the main living room of your mom's house. You can also learn to add some twists into it by making it a storage hanging too. You can get creative with the DIY gifts for mom on birthday by customising the color and appearance according to your mom's taste. Follow the steps below to make one yourself, or visit honestlywtf.com to see step-be-step pictures.
What you need:
Multicolored yarn
Scissors
Huge golden hoop
Hook for hanging
Masking tape
How to make it:
Take equal length of pieces from yarns of different colors. Now, take a single piece and fold it in half of its length and make a loop around the big golden hoop.
Pass the other end of the yarn from this loop in a way that it gets secured in the giant golden hoop.
Repeat the same step for the rest of the pieces and your wall hanging it ready. Hang it on the wall through a hook.
Artsy Mason Jar Vases
Mason Jars are so into trend and they look absolutely classy too. If you are thinking of gift for mom handmade then you can put your creative side on work and turn them into beautiful vases. It will not only look great by the window but the fresh flowers in it will fill the space with amazing fragrance.
What You Need
Mason jars – 3
Paint
Paint brush
Clear varnish
Pointed tool for scrapping
How to Make It
Take a mason jar and start painting it with the favorite color of your mom. Let it dry and then start scrapping it through a pointed tool.
Write the initials of your mom or a happy word. Apply a layer of clear varnish to add some shine.
Repeat the process of other jars and fill them with some fresh flowers.
Cute Pouch
We are sure your mom would definitely appreciate your efforts of creating a multi-purpose pouch for her. A woman always have tons of little things to carry and by giving her a pouch, you will make her life less clumsy. You can also personalise it by adding the name of your mom on it. For bonus, you can create two of them in different sizes. Follow the tutorial with pictures on fallfordiy.com.
What You Need
Colorful cloth for outer layer.
Zipper
Sewing machine
Fabric for inner lining.
How to Make It
The idea is pretty simple, just cut the two pieces from outer clothing fabric and two pieces from inner lining fabric of same size.
Now, place the outer fabric facing outwards then 2 layer of inner fabric and then another outer layer fabric over it. Sew them together from three side leaving one open for zipper. Sew the zipper on it and you are done now.
Homemade Cake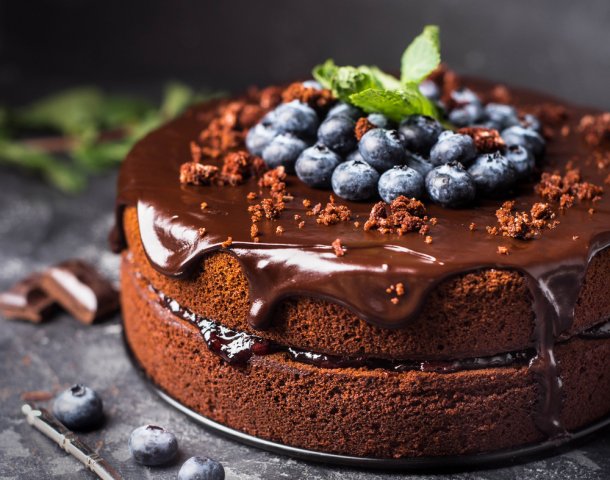 A homemade cake is definitely something which will be cherished the most by your mom. Her entire life she cooked for you and now it is the time to return the favor. And this is why we picked a classic chocolate truffle cake for the DIY idea. You can prepare it easily at home and it is going to taste delicious too. It is definitely one of the most amazing handmade gifts for mom on her birthday that you can give.
What You Need
2-1/2 cup milk
1 cup butter
semisweet chocolate
3 eggs
2 teaspoon vanilla essence
2-2/3 cups all purpose flour
2 cups sugar
1 tea spoon baking soda
½ teaspoon salt


For filling
6 tablespoons butter
bittersweet chocolate
2-1/2 cup confectioner's sugar
½ cup heavy whipping cream


For ganache
Semisweet chocolate
2/3 heavy whipping cream
How to Make It
In a large bowl, cook the milk, chocolate and butter until everything gets mixed together and then let it cool. Set the oven on 325 degree for preheating and start beating eggs and vanilla in a large bowl.
Now combine the chocolate mixture, flour, salt, baking soda and sugar in this mixture and mix well. Transfer this mixture equally in three greased tin and bake for 30 minutes.
Prepare the filling by melting butter and chocolate in a small pan and now mix confectioner's sugar and cream in it to make it smooth.
Prepare the ganache by boiling cream in a pan and pour over chocolates in another pan and mix it well.
Now, place one baked cake and layer it with filling and repeat for the other two. Finally, pour the ganache over it and cool it down in the fridge.
String Art
If you are not know about this super cool and super easy idea then you really need to get your facts checked asap. String art is such a cool and vibrant idea to add that personalized touch into the gifts you prepare for your mom and it costs so less that you can save some bucks too.
What You Need
Multi colored threads
A hardboard
Small nails
Small hammer
How to Make It
Take a hardboard and start hammering the nails on it in a heart shape.
Now, place the rest of the nails randomly outside this heart shape.
Tie a threat from one of the nail on the heart and start rotating it on the rest of the nails to secure the shape.
Once done with the heart, rotate the threads on the nails outside the heart and you are done.
You can hang this piece of heart in your mom's bedroom.
Name Initials Frame
We know this kind of sounds clichéd but if your mom does not have something she can call just her own then it is going to be perfect for her. A larger than life frame screaming the initials of her name is going to look super amazing in her bedroom.
What You Need
Small sized Canvas or hardboard
Black paint
Brush
Hooks for hanging
Wooden framing
How to Make It
Simply paint the initials of your mom on a hardboard or canvas. Secure it with a wooden framing
Place the frame through a hook in her bedroom.
Art Mug
Move over the personalized mugs with pictures and stuff because art mugs are going to be the new things. Getting your mom's photo printed on a mug has become too cliché and this is why you should better draw something or decorate it with your own ideas. It is going to look way creative than ever.
What You Need
A while coffee mug
Black paint
Small brush for art
Clear varnish
How to Make It
Take the white coffee mug and use the black paint to draw some art on it.
You can also use some other colors too to create whatever you want.
Now, after completely drying, use clear varnish to secure the paint and you are done.
Handmade Card
And finally, a handmade card puts everything else on shame. As mothers are too emotional, they are going to cheer up even with the smallest efforts from your side. And I think a handmade card is something which can be made by anyone and expresses your emotions and feelings in the best way possible too.
What You Need
Craft paper
multicolored pens
Stancil
Her pictures
How to Make It
It mostly depends upon your choice how you want to make it.
You can take a craft paper and fold it by half of its length to give it a card shape.
Now, stick some of her pictures in it and write down some notes with multicolored pen.
Use the stencil for different cut-outs on the card.
Tips and Tricks to Make Great Handmade Gifts
Here are the few tips and tricks which are going to help you a lot if you are a complete newbie at do-it-yourself projects. You can also find a quick start out here and the much needed confidence boost to find beautiful DIY ideas for mom's birthday.
Refer to YouTube videos
If you are finding it hard to make an item just by the given written steps then you should better up your game with the help of YouTube. There are plenty of amazing channels providing great DIY ideas for a lot of type of gifts. This is the best way you can make a gift with step by step process.


Pinterest is a great place to look for ideas and inspiration
Pinterest is no less than a wonderland for DIY and creativity lovers and this is why people keep on searching for the pins here. Simply, search for homemade gift ideas and you can find plenty of pins out there to select from. You can find complete step by step process later on by clicking on that pin.


Seek help from friends
The best way to prepare a gift for mom handmade is by putting together the best efforts possible. For this, you can rely on your friends as it becomes much simpler when we work in a group. You guys can also pitch in new ideas into it and your work will be done quite early than ever.
From our editorial team
What does your mom love best about you?
Most people can do little wrong in their mother's eyes but there are some things about their kids that every mom is particular proud of about. It could be the deft skills you have in crafting handmade things, the way you sing, certain dishes you make, or even the way you string words together. If that doesn't ring any bells, venture into her favourite memories from your childhood and find pictures or keepsakes that will bring those memories back in a lovely way. Use these to create something for your mother and her heart will all but burst with love.