What Kind of Gifts Should you Bring to a Girl's Baby Shower?
The Gift Has to be Useful, Cute Won't Hurt Too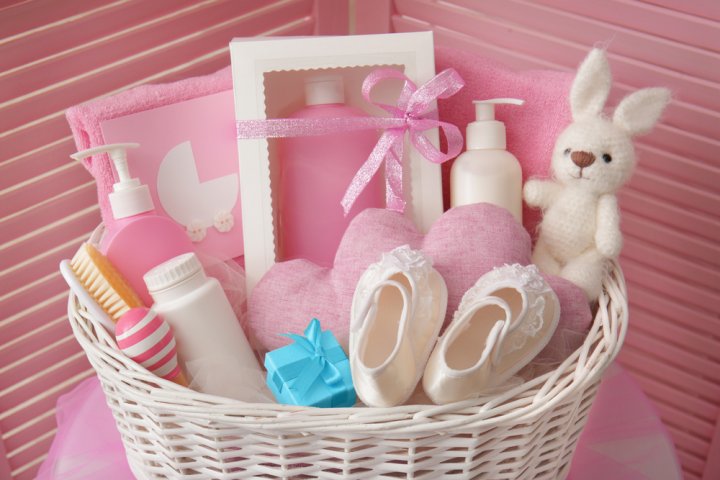 Picking out the perfect baby shower gift can be intimidating. Should you go off of the baby registry, should you get a gift card, or go out on your own and pick your own gift out? If you've been searching for the perfect baby shower gift idea, set your worries aside, we are here to help! We bet you will agree - the worst feeling is when you arrive at a baby shower and realise that you brought the same gift as someone else. It makes you want to sink down into your chair and quietly disappear, huh?

When your friend shares the exciting news that she's having a baby, there are probably lots of hugs, some belly rubs and maybe even a few happy tears to go around. And then you have to find a baby gift—one that's awesome, thoughtful, unique and useful for your friend and baby. Tall task? Before you sound the alarm, we're here to help make the baby gift buying process as easy as shopping online for yourself.

If you decide to take the simple route, you can just pick something that looks interesting or fits your budget from the couple's baby registry and call it a day. Check out the baby shower invitation for all the details you'll need to do that. Most invites will include everything you should know about the baby shower. It may also tell you if there's a wishing well, which is a fun addition to some baby showers.
Gifts with Sentimental Value
If you want to look for something unique and special to celebrate your friend's baby, that's totally great too. You can look for something that has sentimental value. It can be something that starts off a beautiful bond they will share with the baby, something that will bind them together, or maybe something that reminds of their relationship with their parents.

There are keepsake boxes and albums that will help the parents make a record of their baby's growth, DIY kits to make a permanent impression of the baby's hands and feet, and other loads of things that will serve as a long lasting gift by helping record cherished memories for both parents as well as the child.
Gifts Must be Practical and Helpful for New Parents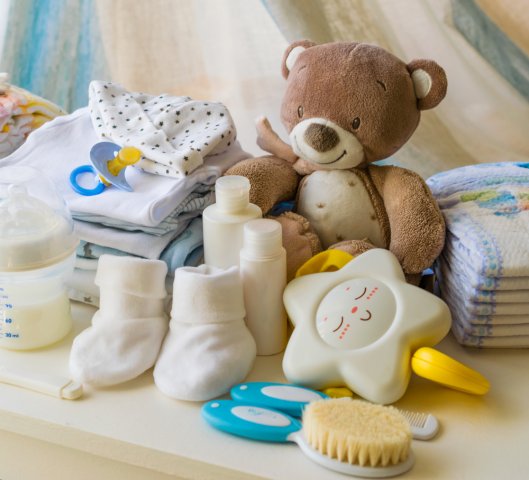 As you decide what to get, you'll want to think about your friend and her partner and what they'd appreciate as new parents. Are they design-savvy? Eco-conscious? Are they funny? Sentimental? Do they love travel? Sci-fi? Literature? All these things can help guide you in the right direction as you come up with spot-on and meaningful baby gift ideas. Whatever you get, it must be practical and helpful for the parents to be!

Once you've thought about all these things, it's time to lock down the gift. To get you started, we did the work and narrowed down the best of the best baby shower gifts out there. You will be surprised to find just the right baby gift off our list.
9 of the Most Practical and Creative Gifts for a Girl's Baby Shower
Customised Baby Bib Set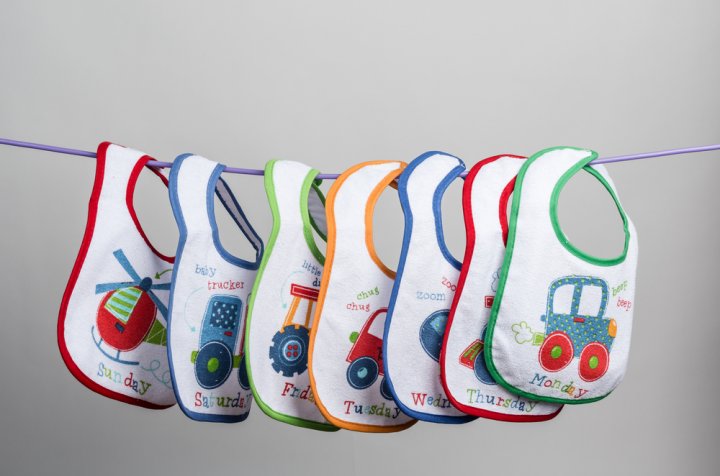 These are premium range of baby bibs in a variety of adorable colours and patterns. But nothing is better than a Personalised Baby Bib. These practical and handy bibs help to prevent baby's clothes from any spills or stains. It's simple and convenient design gives the perfect fit and makes and you can customise them with your own graphics. This pack of two baby bib set can be ordered on giftcart.com for Rs.399.
Stylish Bag to Carry Diapers
ReeBaby Diaper Bag is functional yet fashionable. Choose to carry it over your shoulder, like a regular handbag or cross body, messenger style, for easy carrying. It is pretty and practical. It is made of a high quality material and comes with waterproof inner lining and multiple inner compartments that help organise all the essentials for your baby. The modern design means it can easily be used as a regular bag and is roomy enough to carry everything you need and more. The included stroller straps let you easily attach it to any stroller and convert it from a shoulder bag to a stroller bag. Change diapers on the fly with the cushioned baby mat that comes with this bag. The waterproof material makes it durable and easy to clean as well. You can buy it on amazon.in for Rs.1,599.
Breastfeeding Pillow
Nina Multitasker Nursing Pillow with Slipcover is designed to give the mother and baby the support needed throughout the first year. This nursing pillow is a new mother must have. It lifts the baby to a more ergonomic position for comfortable feedings. Its unique shape fits comfortably around the mother's abdomen to lift the baby up higher for feeding and holding. As the baby grows, the pillow can be used for propping, tummy time and upright seating. You can buy it on amazon.in for Rs.1,199.
Baby Bath Tubs
One of the biggest challenges new parents face is when it comes to giving their baby a bath. For first time parents specially it is a traumatic time as they are fearful of unintentionally harming their baby by doing something wrong. Is the water temperature correct? Am I holding the baby right, and is she comfortable? Should I shampoo her head, are any of these bath products actually safe for her.

Folding Baby Bath Tub takes care of at least some of those concerns and makes bath time easy and fun for both baby and mom. Padding adds comfort to baby while bathing. It is easy to dry after use, mildew resistant and foldable for compact storage. The colourful design with soft rounded edges and soft padding makes is ideal for new-borns. It is easy to use at home or while traveling. You can order it on amazon.in for Rs.825.
Multipurpose Baby Mat
In between feedings, changings, bath times and even for play, a baby mat is of the utmost important. These are designed to provide suitable cushioning for the baby and are easy to clean and portable at the same time. Morison Baby Dreams Baby plastic mat is the Choice of Smart Mums. This PVC baby mat is suitable for all ages. It can be used for changing and for protecting the baby's bed. Morison Baby Dreams Baby mat is ideal to protect baby bed from wetness. You can order it on firstcry.com for Rs.189.
High Chair
Although a baby will not need a high chair for the first few months, it is an incredibly practical gift you can give on a baby shower. Rather than give the parents things they already have or have received plenty of, you can think a little ahead and give things they will need in the near future.

Fab N Funky Wooden High Chair with Safety Belt is stylish and a completely portable high chair with harness and footrest. This highchair will provide comfort and safety for the child at mealtimes. It is easy to clean and extremely compact when folded. This highchair is free standing once folded and it's made of wood, hence durable and sturdy. You can order it on firstcry.com for Rs.4,396.
Cute Baby Shoes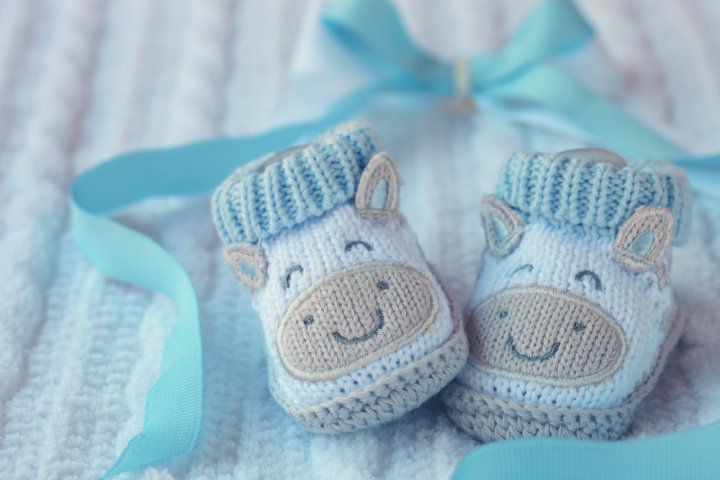 Although a newborn cannot walk for many months, baby shoes are used to keep their little feet warm. Babies are very fragile and it's easy for them to catch a cold hence their hands, feet and head is constantly kept covered. Add fun to functionality by picking up cute handknitted mittens and booties, tiny baby shoes in different colours and designs.

White Designer Infant Shoes with Colourful Print, Red Flowers and Bow are the perfect fashionable infant shoes for a baby girl. The beautiful white coloured party booties come with colourful hearts printed all over the surface. The red colour flower motif on top with cute ribbon bows as knots truly complement the shoes. You can buy them on pinkblueindia.com for Rs.399.
Baby Car Seat
If there is one thing most new parents are obsessed about is the safety of their baby. And this concern reaches an all time high when they have to travel with the baby. Now car seats have not been particularly popular in India because there have always been enough people to hold on to the baby, and keeping the baby close to them while in a vehicle has always been preferred. But times are changing and people have realised the importance of a car seat.

The tough-but-lightweight, newly streamlined Nuna Pipa Lite LX car seat is made with aerospace-grade aluminium and featherweight fabric weighs in at just less than six pounds and exceeds American safety standards for infant car seats. An ergonomic carry handle and extra-light design make it easier to tote, and easy-release buttons at the base make car-to-car transfers simple and quick. State-of-the-art foam and fused plastic create a resilient, shock-absorbing frame for safety, while micro knit fabric offers durability, a soft feel and a luxury look without extra bulk. A comfortable headrest with memory-foam cushioning adds comfort and adjusts for a custom fit as the baby grows. A removable and user-friendly canopy shields little eyes from the sun and rain, simply zip out the extension for extra protection. You can order it on shop.nordstrom.com for about Rs. 26,820.
Baby Carrier
Kayakare Baby Go Soft adjustable 4 in 1 Baby Carrier is a new generation baby carrier that is easy to use whenever and wherever you need it. The waist belt and shoulder straps make this a comfortable, ergonomic baby carrier that can be used for a long time. It is suitable for children weighing up to 5 kg. The Baby Carrier helps the parent stay in close contact with their infant and reinforce the parent-child bond from the very beginning. The parent can carry the child high up on the chest and close to the heart. The new-born baby is soothed and reassured by the warmth of the parent's body and the sound of their heart and voice. And parents learn to recognise and understand the baby's needs. The adjustable carrier and the breathable fabrics provide maximum comfort to the child, while the padded shoulder straps and the hip seat ensure comfort even for the parent. You can order it on flipkart.com for Rs.499.
Newborn Babies Needs Lots and Lots of Clothes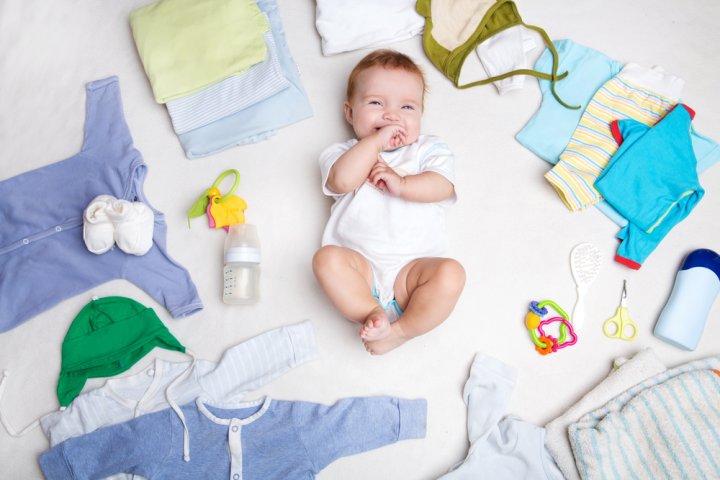 We all know that babies need a lot of cloths to be changed frequently for obvious reasons. Babies also grow really fast so even relatively new clothes are constantly being discarded. This makes clothes a perfect gift for babies. Onesies, shirts and pyjamas, wipes, napkins, socks, mittens, baby caps, sweaters, towels, there really are many types of clothes that a baby needs.

A baby shower happens before the baby has even arrived but it's best to have the soon-to-be mom prepared. At the shower it may seem like she has already been given plenty of clothes, but trust us, those will be used up sooner than you can blink.

Bonus: Gift of Advice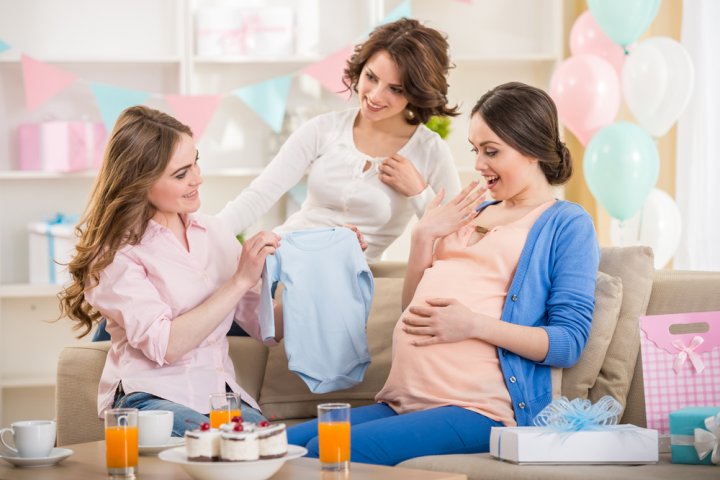 Gifts need not always be things. Of course if you feel overwhelmed or odd to show up empty handed, bring a gift, but the most important gift is your advice. If you already have a baby, you know what it takes to be a parent. The first couple of months are the hardest and the most stressful, and you know this in advance. Try to share your experience with them and help them getting over that phase with ease and this will be your most valuable gift to them.

Alternatively you can buy her books on parenting. Both parents would have read up extensively over the course of the pregnancy and also been advised by their doctor, but if you have found certain books to be particularly helpful, or come across useful techniques and tips that worked with your own children, be sure to pass them on.

A first time mother may not be very certain about using all the baby products she has been given, so run her through the helpful features of the gifts you give her.
From our editorial team
Practical Gifts will be Most Appreciated
If you have had children of your own or have a close family member who has one, you know what the house of a newborn looks like. There are things everywhere! Taking care of the baby takes priority and even the most fastidious of homemakers are hard pressed to keep clearing away the clutter of baby products. Do not add unnecessary things to their lives, as cute as they may be. Focus on giving her practical and useful gifts, and if you really want to help, offer your help to babysit so the new parents can take a breather, go for a movie, or in all likelihood, lay down for a much needed nap.