What is Horse Gram?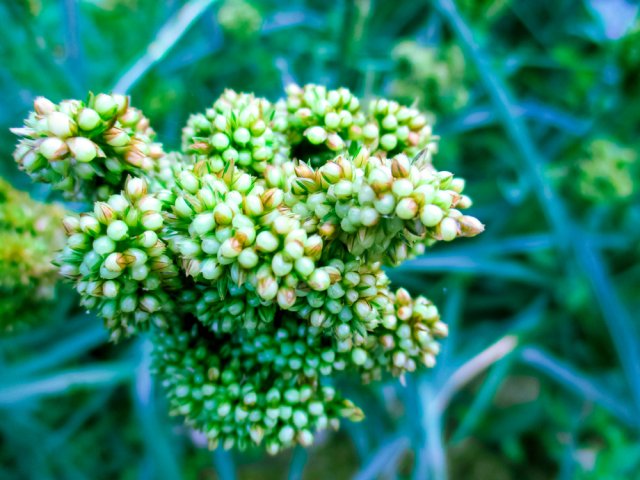 Horse gram is not so popular in comparison to the black gram, red gram or green gram, but it consists of tons of nutrients. It is known by many names like kulthi bean, hurali or Madras gram and is commonly known as a great feed for horses and cattle. It is the most protein-rich lentil found on Earth, thus the reason for feeding it to the horses right before a race. It is grown in many states like Andhra Pradesh, Bihar, Chhattisgarh, Himachal Pradesh, Maharashtra, Jammu and Kashmir, etc. in India. It can be consumed in the seed-form, eaten as sprouts or even as a whole meal in India.

It is a climbing herb and has tiny leaves in triplets. Upon maturing, it bears flat seeds in red, brown and black colours. These seeds are packed with vital nutrients and are high in carbohydrates. It also has essential minerals like iron, molybdenum and calcium. It provides energy, increases muscle strength, regulates red blood cell synthesis as well as fortifies bones. It also has high amounts of vitamin B that promotes the normal metabolic functioning of cells. If you are new to horse gram then read on to know more about the benefits of horse gram and some delicious recipes you can make with horse gram and keep your family healthy.
Horse Gram: A Traditional Superfood with Many Benefits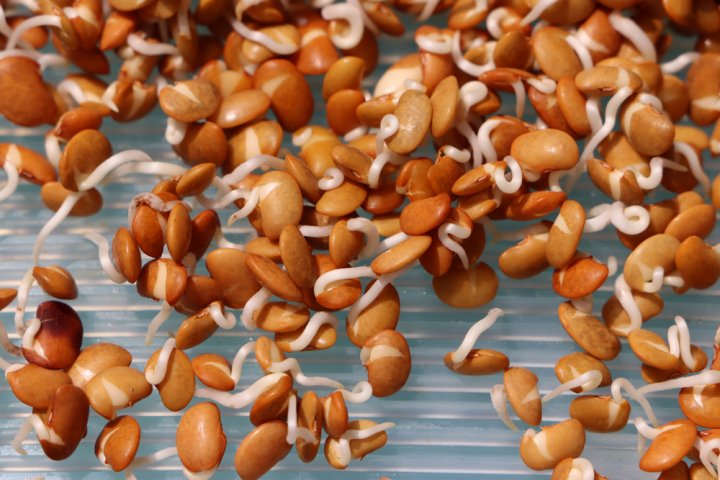 The name horse gram may sound funny to you but ignore the name and check out its benefits. Including horse gram in your diet can get you many health benefits and keep you healthy for a long time. It belongs to the family of pulses but is one of the most nutritious pulses in the world. It is high in iron, calcium and protein. Horse gram is low in fat, lipid and sodium content, and its slow digestible starch makes it a perfect meal for those of you with diabetes and for overweight people.
The Major Benefits of Consuming Horse Gram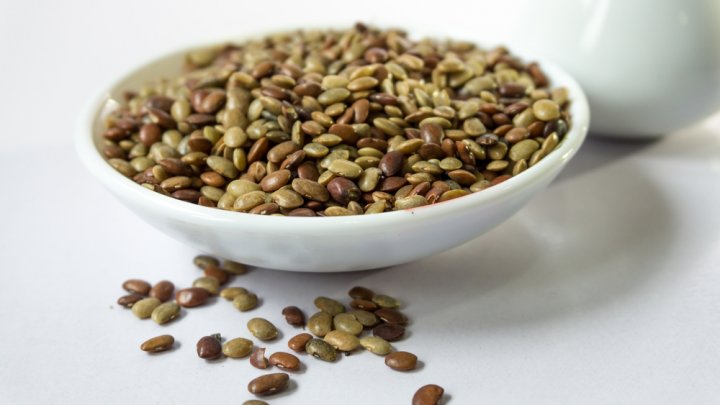 Some of you may ask if horse gram is a food or medicine and the answer lies in its contents. It is rich in polyphenols, flavonoids and proteins and is high in antioxidants. According to a research done in the Indian Institute of Chemical Technology, it was seen that unprocessed and raw horse gram seeds can lower blood sugar after a meal as it slows down the carbohydrate digestion and reduces insulin resistance. Another great thing about it is that it can help in many or almost all of the health issues, in other words it is a power packed pulse which tends to your overall health. It has been used for asthma, bronchitis, urinary discharge, removal of kidney stones as well as improving heart health. It is also recommended for those of you suffering with water retention, worms, piles, etc. It can also be used for treating peptic ulcers, reducing flatulence and menstrual problems. So, now you decide if it is a food or a medicine.


Horse gram is also used to treat common cold and fever. Cold and fever attacks with different viruses which damage your immune system. If horse gram is eaten during a cold it helps in opening your nasal tracts and softens the mucous membrane providing ultimate relief. To eat it during cold and fever you can turn it into a delicious soup and drink it a couple of times in a day to feel comfortable.


As mentioned before, horse gram or kulthi is a great meal to control diabetes. It has anti-hyperglycaemic properties which reduce the resistance of insulin. It prevents the formation of insulin in the body and controls blood sugar levels, therefore it can be eaten by people with both type-1 and type-2 diabetes. People with diabetes can eat it raw on an empty stomach or can add it to the salads.


If you have tried everything under the sun for weight loss without any results then start eating horse gram every day. Eating horse gram in powder form with some cumin seeds mixed in a glass of water on an empty stomach will surely help you lose that excess fat. You can also soak it overnight and mix it with pepper and Bengal gram and eat is as a salad for weight loss.


Menstrual problems are horrific and drain out your energy in a couple of days. Horse gram is known to give relief during menstrual cycles. The presence of iron helps during irregular menstrual cycle or if you are suffering from excessive bleeding. It also maintains the levels of haemoglobin in your body.


Another major issue women face is leucorrhoea. The change of colour and consistency or foul smelling discharge from the vagina is leucorrhoea which is very uncomfortable for women. According to Ayurveda, horse gram should be soaked overnight in water and boiled in the morning. You can drink this water three times a day to treat the symptoms of leucorrhoea.


Constipation can cause discomfort throughout the day. It is mainly caused by lack of fibre and minerals, excessive stress, etc. Constipation also happens when the intestine and the stomach lining above the duodenum are not able to expand or contract as they should. Horse gram is high in nutrients and has a good amount of fibre in it which helps in releasing the bowels in the morning. It should be soaked in water and eaten as a salad in raw form.


If you are worried about how to get rid of that painful kidney stone then eating horse gram can do the trick. Kidney stones are a concoction of a compound known as calcium oxalate. Eating horse gram can help remove the stone from the kidney overnight because it is rich in iron and has great amounts of polyphenols. If you are suffering from kidney stones simply soak a cup of horse gram in water and eat it raw every morning.
6 Best Horse Gram Recipes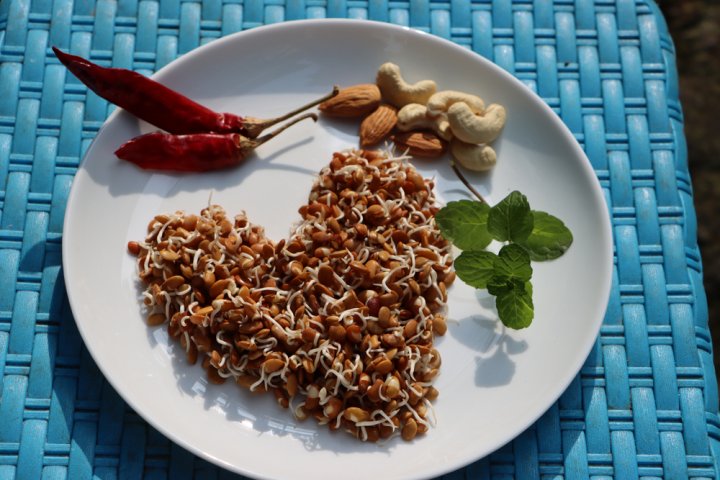 Horse Gram Halwa
You can make delicious halwa from horse gram. It is liked by kids and is very easy to make. Here is how you make it:
Ingredients:
½ litre horse gram milk
¾ cup jaggery
¼ tbsp cardamom
5 tbsp ghee
Cashews as needed
Method:
Soak the horse gram in water for a few hours and grind it into horse gram milk. Set it aside for 4 hours.
Take a kadai and add the milk in it, stir continuously till it is thick.
Add jaggery powder to it and stir continuously.
Now add ghee and mix it well.
Cook till it thickens and add cardamom powder.
Transfer to a serving plate and garnish with cashews, let it cool and serve.
Horse Gram Chutney
If you love making chutneys then this spicy horse gram chutney will interest you. Horse gram is packed with plant base protein and is very good for your overall health. You can easily include the benefits of horse gram with this kulthi chutney. You can keep it in the fridge in an airtight container for a few days and serve it with idli, dosa or steamed rice.
Ingredients:
½ cup horse gram dal (kollu/kulith)
1 cup pearl onions (sambar onions), peeled
2 cloves garlic
2 sprig curry leaves
4 dry red chilli
2 tsp ajwain (carom seeds)
½ tsp coriander (dhania) seeds
½ tsp jaggery
2 tbsp fresh coconut
1 tbsp tamarind water
2 tsp sunflower oil
Salt to taste
For the Tadka:
1 tbsp sunflower oil
2 sprig curry leaves
2 dry red chillies, cut equally
1 tsp white urad dal (split)
1 tsp mustard seeds
½ tsp asafoetida (hing)
Method:
Heat some oil in a kadai and put in jeera, curry leaves, dry red chilli and coriander seeds, let it splutter.
Add the pearl onions and garlic and sauté them.
Add horse gram and sauté it till it puffs up. Remove from heat and let it cool down.
Grind the sautéed ingredients with jaggery, coconut and tamarind into a paste.
To make the tadka, heat oil in a pan and put in mustard seeds.
Add urad dal and sauté till it is golden brown in colour.
Add curry leaves, dry red chilli and hing.
Turn the heat off and add it on the paste you grinded before and serve.
Sprouted Horse Gram Curry
This again is a very good recipe of horse gram if you want to include it in your diet. This is a Karnataka style curry which is delicious and healthy.
Ingredients:
For Masala Paste:
Few drops of oil
4 cloves
½ inch piece cinnamon
4 red chillies
1 tbsp raw rice
1 onion, roughly chopped
8 cloves garlic
1 inch piece ginger
1 tomato, roughly chopped
4 sprigs coriander leaves
¼ cup fresh shredded coconut
Other Ingredients:
2 cups sprouted horse gram lentil
2 tsp sesame/gingelly oil
½ star anise
2 cloves
½ inch piece cinnamon
1 bay leaf
1 onion, sliced
1 tsp coriander powder
¾ tsp salt
Method:
For Masala Paste:
Start with heating a few drops of oil in a pan and put in cloves, cinnamon, byadagi red chilli and raw rice.
Roast it till the rice is golden in colour, transfer it on a plate and let it cool.
In the same pan sauté onions, ginger and garlic and put on a plate to cool.
Add other ingredients for the masala paste with the roasted ingredients and grind with 1 cup water into a fine paste and set it aside.
For the Curry:
Heat oil in a pressure cooker.
Add star anise, cloves, cinnamon and bay leaf to it.
Add sliced onions and sauté it.
Now, add coriander powder and sauté for a few seconds.
Put sprouted horse gram and the masala paste in it with 2 cups water and salt.
Cook for 15 whistles and remove from heat. Let the pressure release naturally.
Serve it hot with rice or roti.
Horse Gram Idli
If your family likes idlis then treat them with this delicious and healthy kulith idli. You can make these idlis with almost no oil and they are packed with protein and calcium:
Ingredients:
1 cup urad dal
3 cups horse gram/kulith
1 tbsp fenugreek seeds (methi dana)
Salt to taste (around 4-5 tsp)
1 tbsp oil (only for greasing the moulds)
Method:
For the Batter:
Clean the horse gram a couple of times and set it aside.
Mix fenugreek in urad dal and wash it.
Soak all of it together in twice the water for about 5 hours.
Drain the water and grind the dal in a fine paste consistency.
Pour it in a large pot, add ¼ of the salt quantity and mix it well.
Leave it in a warm place overnight or for 10 hours for it to ferment.
For the Idli:
Fill water in the idli maker like you normally do.
Boil the water.
Grease the idli stand with oil and fill the moulds with a spoon.
Put the stand in the idli maker and cook for 10-12 minutes.
Test it with a toothpick, if it comes out clean remove the moulds and let it cool.
Remove the idli with a spoon and serve with coconut chutney and sambar.
Horse Gram Ladoo
Ladoos are an all time favourite sweet in India. You can now make delicious ladoos with horse gram in just 15 minutes.
Ingredients:
1 cup horse gram
1 cup jaggery
2 pods cardamom
1 tsp ghee
5 whole cashews
Method:
Dry roast the horse gram in a pan on low flame till it turns light brown. Let it cool.
Blend jaggery, cardamom and horse gram in a blender into a coarse paste.
Heat 1 tsp ghee in a pan and roast cashews in it till golden.
Add them to the ground paste with ghee on a plate.
Mix them well and make ladoos.
Horse Gram Soup for Weight Loss
As mentioned before, horse gram can do wonders for those of you trying to lose weight. Try this soup recipe for shedding some extra pounds:
Ingredients:
1 cup horse gram
5-7 cups water
Salt – as needed
¾ cup fresh coconut (grated)
1 tbsp red chilli powder
½ tsp turmeric powder
1 tsp black pepper powder
½ tsp asafoetida
½ cup water
Lemon sized tamarind (soaked in 1 cup water)
1 tbsp coconut oil
½ tsp mustard seeds
¼ tsp fenugreek seeds
5 nos. shallots (chopped)
3 nos. dried red chilly
Few curry leaves
Salt – as needed
Method:
In a pan dry roast horse gram till they are crispy and darker in colour.
Add water to it and boil it with salt.
Drain the water and save the water to use it in your vegetable curries, etc.
Take ingredients from number 4-9 from the ingredient list and grind them together into a fine paste.
Take the drained water with few cooked horse gram and add the coconut paste you made in it.
Add the juice of the soaked tamarind, salt if needed and curry leaves to it.
Boil them.
Heat oil in a pan and add mustard seeds and fenugreek seeds to it. Let them splutter and add shallots, dried chilli and curry leaves. Sauté till onions turn crispy.
Add this tempering to the boiling mix and your soup is ready.
Writer
Sarita Tiwari
Sarita worked in the development sector for 20 years but found her passion in writing. She is a blogger, a content writer and a ghost writer for various industries. When not writing, you will find her spending time with her family, cooking and traveling. She is an introvert and feels that writing gives a voice to her thoughts.
From our editorial team
Make Horse Gram a Part of Your Regular Diet
Now that you are aware of the significant benefits of horse gram it is imperative that you make it a part of your regular diet. The best part is that there are so many recipes which you can try out using horse gram. We hope this BP Guide would have helped you decide which horse gram recipe you would like to try out first. Share your experiences with us and stay connected for more such engaging content.