Gift Wrapping: Something That Can Make a Gift Even More Special
Let Lose Your Creativity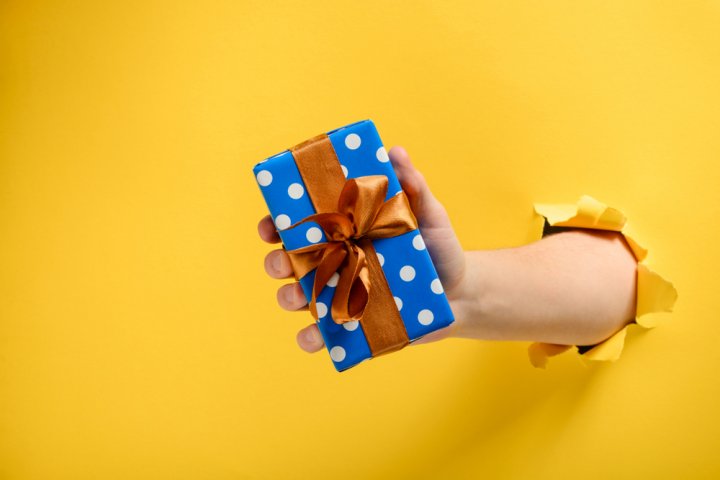 Whether presented to a loved one or stacked under a tree, creatively wrapped gifts set the tone for festivities and celebrations all around. From enclosing your gifts in unique wrapping papers that are covered in impressions made with rubber stamps to using repurposed papers or vintage wrappers that add a pop to your presents or extending the palette with pretty gifts wrapped in earthy browns and greens, these are all a delight to see!

You can even use blank stickers to create polka dots or spell out names with rubber stamps on a solid coloured wrapper, sprucing up the wrap with colourful bands of paper.

Explore natural options like tree barks and fresh leaves that are flexible and easily rolled, and secured with twine. Wrapping gifts in colourful fabrics or using kraft papers for attractive and sturdy packaging for odd-shaped gifts with special trimmings and gift tags take the visual appeal a notch higher.
Tools that Make Gift Wrapping a Piece of Cake!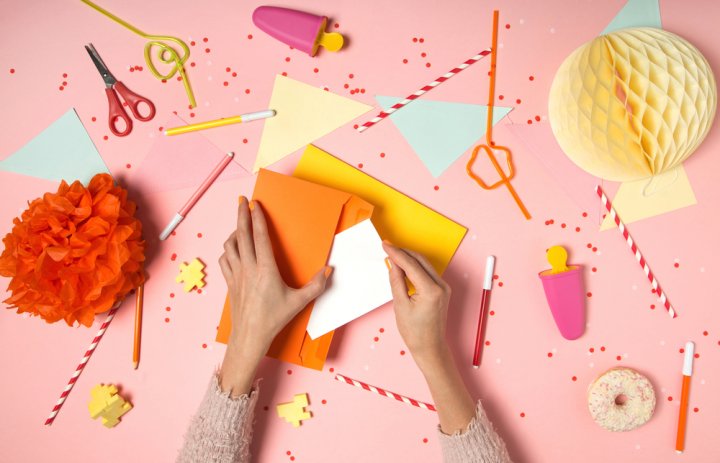 Wrapping gifts can be a nightmare if you don't have the right tools to help you. Equipped with the right wrapping tools to cut paper, curling ribbons, and help you creatively conjure up decorations is fun.

You can bid your scissors goodbye for the 2-in-1 Scotch Gift Wrap Cutter, which is safe to use with no exposed blades, makes straight cuts smoothly, and also doubles up as a ribbon curler!

A pop-up tape dispenser can be wrapped around your wrist and comes with tape that's pre-cut into perfectly sized strips within easy reach, and a wrap buddy paper holder and organizer holds gift wrappers in place while you measure, cut, and tape.

A wrapping paper cutter helps you avoid wasting paper by measuring, cutting, and trimming the paper at the right size for all your gifts.

A sticker machine can turn any kind of paper into a DIY gift tag with a personal style, while a ribbon box with an adjustable divider can help store your ribbons, spools, scissors, and other supplies in an organized manner.

Some other wrapping appropriate tools include a hand bow maker, an adhesive dispenser, and a ribbon shredder.
Different Ways of Making Ribbon Bows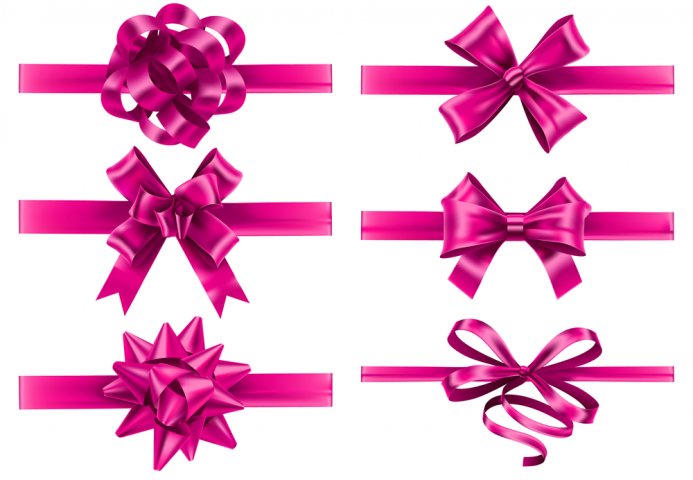 There are different ways of making ribbon bows to adorn your gifts.

For instance, a classic bow involves creating two loops, one on each side of the ribbon and crossing the right over the left, then knotting by passing the right one behind the left, under, up, and through without bunching or twisting the ribbon and then pulling the loops to create a small and smooth knot.

Go fancy with a loopy bow using a patterned ribbon and create large loops, tying them at the center.

Suggestive of a Dahlia flower, a satin bow is best crafted with a spool of satin ribbon in your choice of colour and topped with a matching pin. As a fun twist to the conventional bow, explore the double burlap bow with two large loops, one bigger than the other, attaching the extra pieces to create tails.

Then, there's the pinwheel DIY bow, which is a creative option with six sides, shaped like a pinwheel, and looks best in a grosgrain ribbon. You can also explore paper bow ties, different coloured ribbons folded into multiple loops secured at the center with a needle and thread, or curly paper bows as well.
The Best Gift Wrapping Ideas without Box
Empty Wine Bottle
Sometimes you just don't have the right sized box to wrap an odd-shaped present, or over-elaborate wrapping may not be ideal for what you have in mind. For instance, if you have jewellery for a gift, then a clean empty wine bottle can be a unique alternative to the typical gift boxes. You can use a push pin or a thumbtack to secure your necklace or bracelet to the cork's base and then lower the gift into the bottle, plugging the cork back into the bottle. There are a variety of distinct, colourful, and attractive empty wine bottles that will serve perfectly for packing your gift, and you can place food, cosmetics, and other odd-shaped items into them conveniently.
Paper Bundle Tied with Ribbon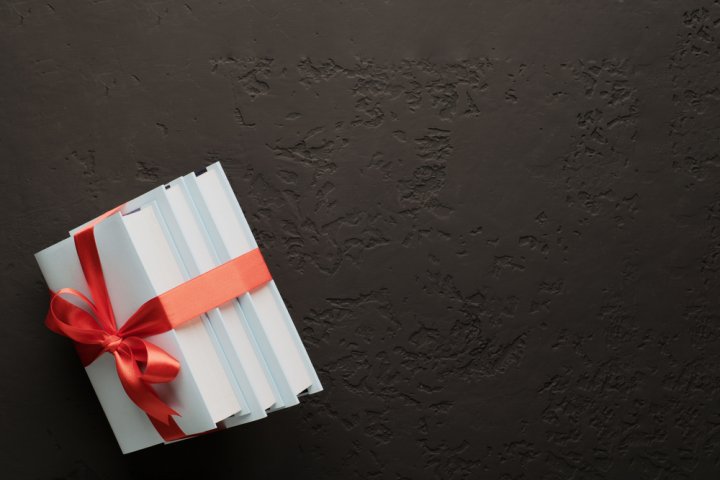 If you do it right, you don't necessarily require a box always to wrap your presents. Alternatively, you can unfold a large square of wrapping paper, brown paper, or any other coloured/textured paper face down on a flat surface and then add a few sheets of tissue paper. Position your gift in the center and then lift each corner of the wrapping paper, gathering them tightly right above the gift, with the edges flaring out. Now, tie a double knot using a wire-edged ribbon or twine to hold the bundled paper together, and then finish off packing the gift with a colourful and pretty bow.
Burlap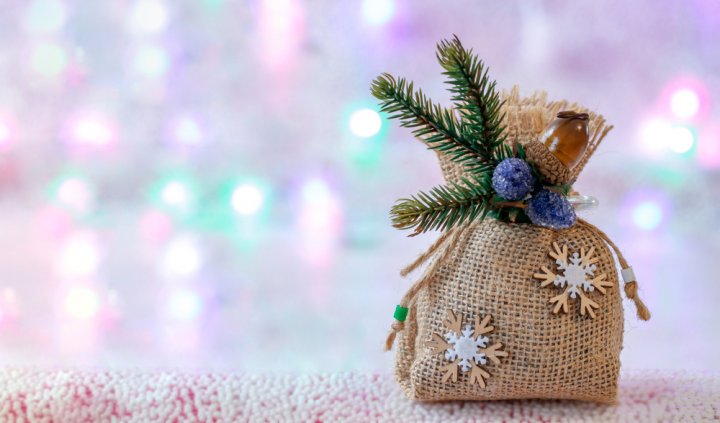 Give your gift packaging an uplift with a little burlap and twine. Burlap's quite interesting to work with in terms of packing stuff. Naturally chic, burlap adorned with lace or bells, or even old jewellery can make your gifts more beautiful. From packing your present in a combination of brown wrapping paper and a thin strip of burlap to wrap half of the gift to using burlap as a gift bag or pouch or using burlap as a ribbon instead of the coloured ribbons, or even using burlap in a square piece to wrap something small like chocolates in a bag, are some of the ways to use burlap for unique gift packaging.
Canning or Mason Jars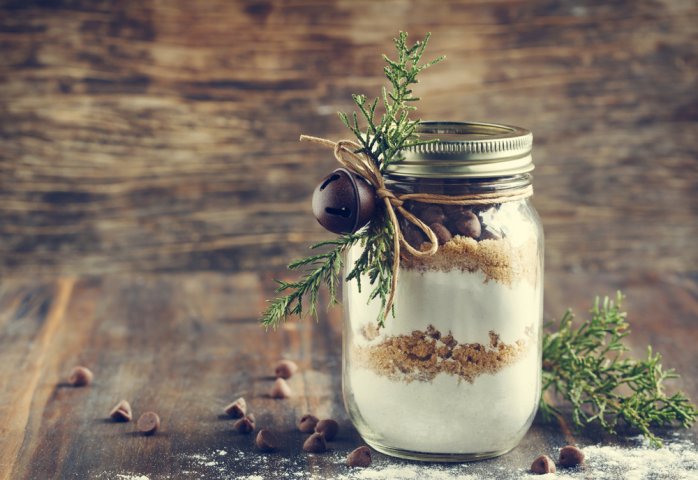 When the contents inside a clear glass jar seem visually appealing, your gift need not be covered or wrapped at all. Versatile and with a vintage look, these glass containers are perfect for holding a special memory, a gift, or a tasty treat. Available in a variety of shapes, sizes, and customized, canned or mason jars are apt for gifting baked treats, homemade potpourri blends, delicious homemade recipes, cookies, candies, sweet-scented candles, sewing kits, and more!

A small ribbon or raffia bow can finish the wrap without distracting the recipient from what's inside the jar. You can even make an indulgence gift pack with these jars by placing bath bombs, scrubs, foot soaks, and more as a spa gift.
Gift Bag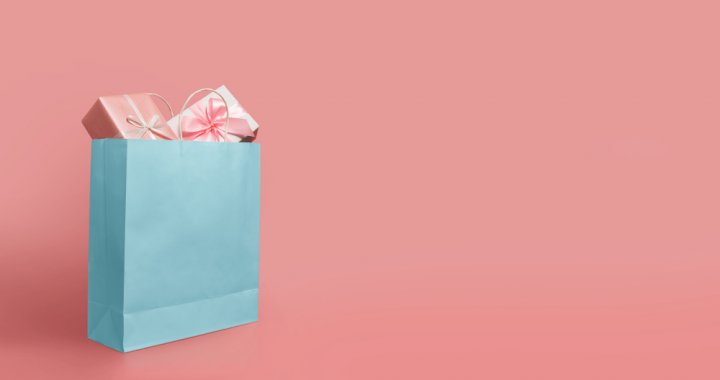 A quick and easy solution for wrapping your gifts, be it any shape or size, in the absence of a box, gift bags are a beautiful alternative for gift packaging. From taking bunches of tissues to conceal the present and to add a bit of flair to the presentation, you can customize your gift bags with your own choice of embellishments and express your personal style. If your gift is odd-shaped, then wrapping it will be a dead giveaway. In such a case, the gift bag comes in handy. You can use gift bags for presents that include clothes, edibles, or other last-minute brought gift items, and then finish them up with a pretty ribbon bow, a gift tag, or using colourful tissue papers, etc.
Paper Tubes
You can use paper tubes or empty rolls of toilet paper to create cylindrical tubes for small gifts. To wrap, measure the roll length and then cut your wrapping paper long enough to go around the tube 1 ½ times, covering the end of the roll on either side. Tape one end of the roll evenly with clear tape and then roll the paper around the tube, taping up the seams. Ensure that the wrapping is all even and neat. Now, pinching the roll, fold the end neatly, and tape it shut. Place small gifts like earrings, or cookies, and more, and voila, your beautiful gift pack's ready!
Paint Bucket
An unusual way of wrapping your gifts is to do so inside a clean paint bucket with a lid. You can use a 5-gallon plastic bucket for gifting gardening tools or car wash supplies or use a small, gallon-sized metal bucket for odd-shaped gift items. A 5-quart metal bucket designed for holding paints can be a good base for a gift basket and add a bit of a rustic or industrial charm to your present. You can adorn these paint buckets in your style, spray paint them and use other craft supplies and embellishments to transform them into pretty gift packs.
Tea Towel Wrap
Inspired by a Japanese tradition called Furoshiki or Fabric wrapping, a tea-towel gift wrap is an ideal way of repeatedly using pretty tea towels for wrapping gifts instead of wasting wrapping paper after one time use. To wrap your gifts in a tea towel, you just need to gather your gifts and lay them out on a flat surface.

To wrap gifts like freshly baked homemade bread loaf, a delicious wine bottle, a cookbook, etc., lay out your tea towel with its design facing down and start wrapping. Place your gift in the center, carefully fold the towel's mid-section around the item, and secure it tightly with a pretty ribbon. Then, tie the loose ends by either tying them into a knot or securing them like a bon-bon using twine/strings.
3D Wrapping
Packing your gifts creatively will make them all the more attractive. Yet another way of wrapping your present without a box is to wrap them the 3D way! For instance, a gift for your mom or Dad on their birthday could have paper rings cut out in words that say Happy Birthday and then attached to the present. You can also use 3D embellishments like gift toppers or paper flowers, or other cutouts in varied shapes or sizes. A 3D gift wrap for the kids is much loved when adorned with colourful papers and crayons shaped like animals or cars.
Tissue Paper Fringe
Wrapping gifts in tissue paper is good for items that are smaller than the size of the tissue, while for the large items, multiple tissues can be taped together. For smaller gifts, the tissue paper can be cut in ½ and then wrapped around the gift a few times to make it less transparent and more durable. Using dark colours cover the gifts better than light coloured tissue papers.

Depending on how big or small your present is, you can wrap it traditionally or roll it like a candy wrapper. For a tissue paper fringe gift wrap, cut strips of tissue paper about 4" wide and long enough to wrap your gift item. Fold the paper in ½ lengthwise and ½ horizontally, make 1"-1 ½" snips opposite the fold, unfold it once, and then wrap around the gift with a fringe stop about an inch from the base, taping it at the back. Repeat this with each strip, layering the fringe as you move up, and finish off by tucking a gift tag/card under the fringe.
Bonus Tips: Festive Gift Wrap Ideas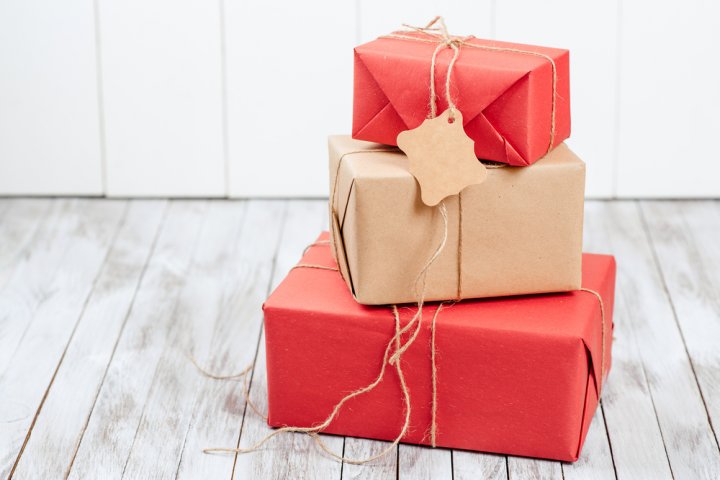 A major part of any festivity, celebration, or holiday is gift-giving, followed by gift wrapping! Usually wrapping paper's the best way and conventional way of wrapping presents, but it isn't the only way to do so! Here's a variety of creative and out-of-the-box gift wrapping options to make as special as the gifts.
Map Wraps – These are a creative alternative to the conventional gift wraps that help personalize the gifts further if you use a customized map as well.


Magazine Bow – A chic option to the classic bow, which you can make yourself by cutting out a magazine page and transforming it into a smart gift topper.


Doilies – These are a smart replacement for name tags or gift tags, which look really elegant when written on.


T-Shirts – T-shirts with cool patterns or in-plaid patterns are pretty for gift wraps if measured and cut to the right size.


Uninflated Balloon Ribbons – These can be bundled together for an added quirk to your gift wrap, making for an ideal gift topper for presents for kids.


Measuring Tapes – Old Tapes are easy to pull apart, and once the measuring part's removed, you can wrap the tape around the gift for a cool vibe.


Cupcake Toppers – These are ideal for your baker friends' gifts with an assortment of coloured cupcake liners, stacked on top of each other as a bow.


Word Search Wraps – They can be customized online as a general word search and can prove to be quite exciting to wrap a present in. A personalized crossword gift wrap for your loved ones will make it all the more special.
From our editorial team
Always Keep a Few Wrapping Papers Handy!
Here's a life hack on after which you would never have to worry about what you're going to do to perfectly pack a gift - Order high-quality gift wrapping paper (in a few patterns and sizes). There are hundreds of options you would be able to find online, so you can pick your choices and keep them stored, as most of these are storable for long periods. To decorate, you can order ready-made ribbons, and you're good to go. This works for almost any gift!