Styling Short Hair in Men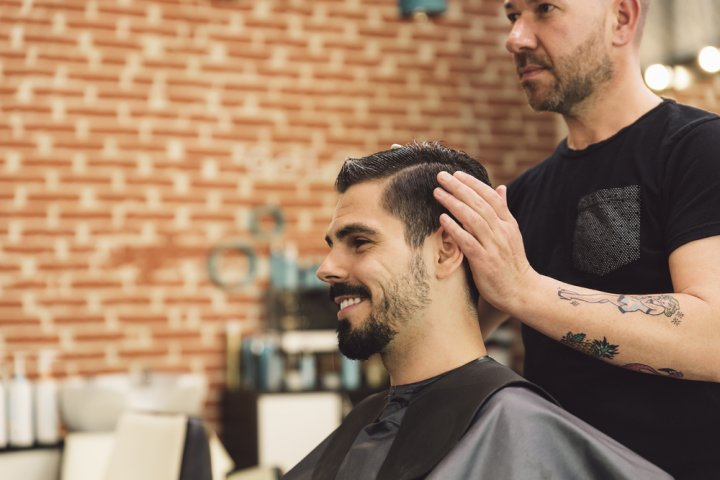 It doesn't matter what the latest hair trend is, short haircuts have never been out of style. Most men do prefer to keep their hair short and simple. Short hairstyles not just ensure an edgy look but they also allow you to flaunt your own individuality to the world. In fact, it is not even possible to imagine a traditional urbane look without short and crisp hair.

Hairstyles for men with short hair are adorned across the globe as they help to keep the style bar up to the mark without demanding much time and effort for styling them up. And what could possibly be a better time than summer to flaunt those cool short haircuts? If you want to opt for a short hairstyle but have no clue which one to choose from, then you have clicked the right link. This article will guide you through several trendy short haircuts for men which you will love to give a try this summer. We will also offer you some handy tips and suggest a range of products to keep your mane healthy, shiny and strong all through the year.
Top 10 Hairstyles for Men with Short Hair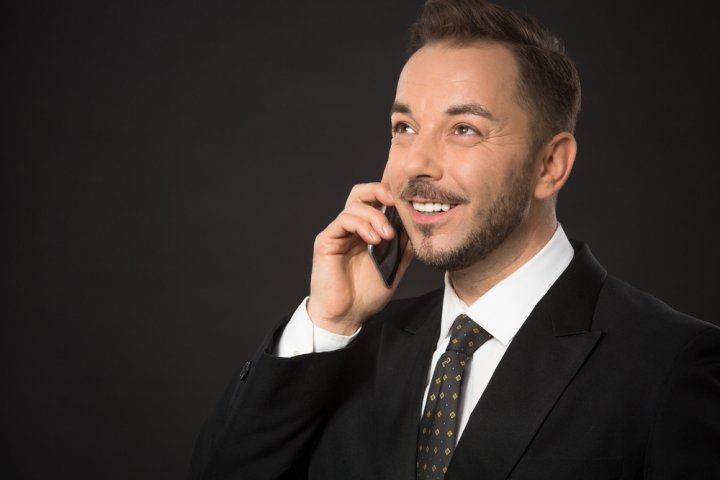 When you are determined to flaunt a short hairstyle, don't get intimidated by the thought that styling is going to be a bit difficult now. It is the exact opposite actually. There are plenty of short hairstyles available to match your every mood and every need. Here is a well curated list of 10 short haircuts for men in order to help you choose an awesome hairstyle.
#1: Crew Cut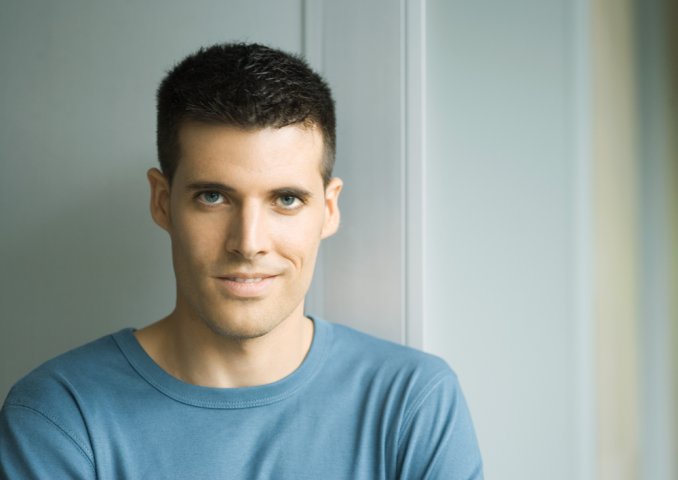 When it comes to short haircuts, the crew cut is undeniably one of the most favourite styles that men love to flaunt. This cut is amazing when it comes to craft a very simple yet classy look for men. The crew cut began its journey around the 18th century but it gained its popularity in the 1920s and early 1930s. This particular haircut may appear almost like a buzz cut to you but there are subtle differences. The crew cut version features shorter strands on top of the head and it showcases an upright position. If you pay attention to the length, it gradually increases with the shortest strands at the crown and longest strands at the periphery. This hairstyle has been formulated to create an illusion of a flat crown paired with a horizontal appearance at the sides. Hair on the sides tends to get shorter as they approach the neck. This haircut is really low-maintenance. If your crew cut grows a little messy, you can fix it with a small amount of pomade.
#2: Buzz Cut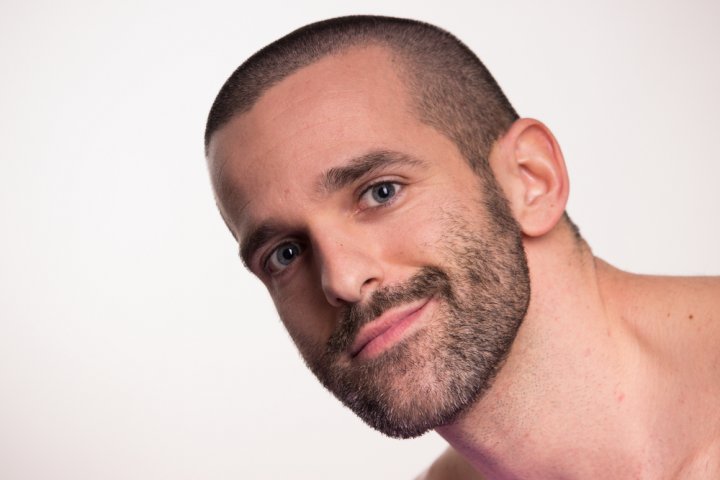 For those of you who prefer to keep your hair really short, the buzz cut is the style to follow. This cut typically represents the quintessential military haircut. This is probably the most effortless way to wear short hair. This particular hairstyle is best known for its minimalist look and masculine appeal. Regarding maintenance, it is surely the easiest to manage as there is nothing to groom such a short mane. If you prefer to make your facial features more visible, a buzz haircut will do the best for you. In the buzz cut, the fade remains clean with hairs clipped very close to the skin.

The buzz cut however doesn't look great with every face shape. You have to be a little mindful of your facial features before giving this cut a try. Men having oval faces are more suitable to flaunt a buzz cut while rectangle face shapes are also quite suitable for this haircut. You can add some subtle variations to your buzz cut to create a series of amazing short hairstyles like the faded buzz cut, burr buzz cut and many others.
#3: Bowl Cut
If you are not afraid to showcase trendy hairstyles every now and then, go for the bowl cut. This hairstyle came into existence during the 1990's and became an instant hit. Now it is back again to rule the hair-styling game with much better features. The 1990's version of a bowl cut was pathetic with a mushroom-looking crown but the recent version is way edgy and cool to flaunt a fresh punk look.

This haircut got its name from the fact that when someone puts a bowl on our head and follows its edge to cut the hair, it results in a bowl haircut. You can bring several variations to this traditional haircut by making a number of modifications. The bowl haircut looks beautiful on men with prominent Asian features but that doesn't make this cut exclusive to them only. Analyse your facial characteristics and make changes in order to get the right bowl cut for yourself.
#4: Caesar Cut
As is evident from the name, Caesar cut was the style of the erstwhile Roman emperor, Julius Caesar. This haircut has been making rounds since those glorious days of the past and has successfully stood the test of time. While new trends come in and fade away, the Caesar hairstyle is here to stay. This cut has earned the reputation of being one of the best men's hairstyle for ages. With a Caesar cut you can show off your short hair with a sharp edge. This style features short length of hair paired with horizontally cut bangs in the front. The style helps to conceal a receding hairline and is the best to hide an elongated forehead. The Caesar cut primarily accentuates the crown. You can go for several modifications in terms of the length of the hair on the sides to add an edgy twist to this classic cut.
#5: Classic Combed Back Style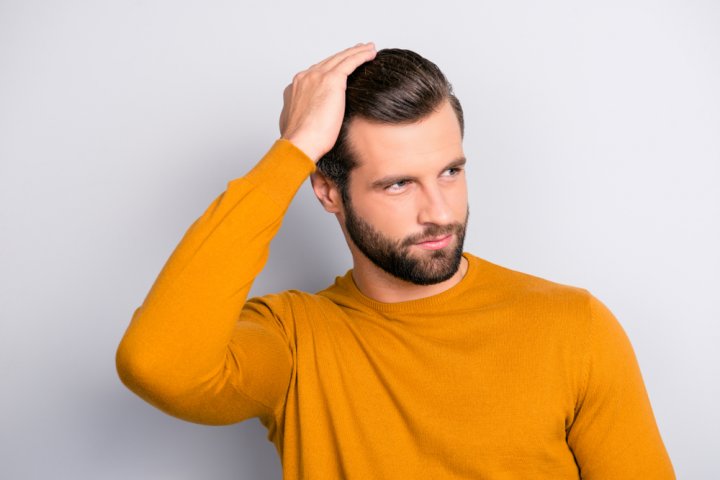 When you let your hair grow beyond that buzz cut length, you can manage to flaunt a wide range of hairstyles to the world and the classic combed back is the best of them. This hairstyle is a hot favourite among common folks and celebrities too. The classic combed back hairstyle gives a polished and classic look to men who are into serious business. If you are a businessman or working in a corporate environment, you can't afford to sport a funky look. Then it is best to surrender to this classic hairstyle.

The classic combed back style is not at all a new fashion trend but it has successfully managed to survive the test of time with its clean yet classic feel. This haircut is suitable for almost all face-types and all ages. You have to comb your hair back to flaunt a suave look. Applying a hair gel is advisable to set your hair so that it doesn't fall on your forehead often. A slicked back side-parting and a slicked back undercut make a good pair with the classic combed back hairstyle.
#6: Classic Pompadour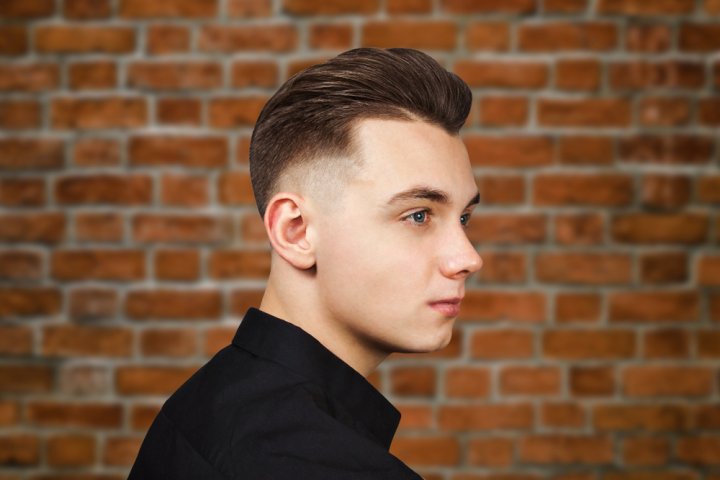 This enigmatic hairstyle owes its name to the eminent Madame de Pompadour, the mistress of Louis XV of France. The hairstyle made its way to the fashion world during late 1950s. This hairstyle was donned by iconic personalities including Marlon Brando, James Dean, Elvis Presley and Little Richard in the past. The classic pompadour hairstyle made a strong comeback in recent times when celebrities like David Beckham, Bruno Mars, Chris Evans and even Rihanna flaunt it so effortlessly. This is truly a gender-neutral style.

The classic pompadour cut is a combination of medium sides nicely accompanied by a medium to high fade, but the fade must not be any higher than the crown so that it doesn't disrupt the gradual transition of the top down to all sides. Needless to mention, this gorgeous hairstyle demands high maintenance to keep its shape intact.
#7: Fauxhawk
Love to flaunt a traditional Mohawk hairstyle but can't be that courageous to carry the look? Why don't you settle for the fauxhawk? This hairstyle is edgy while not so very intense or dramatic at the same time. This modern hairstyle is all about turning the heads without going over-the-top. The fauxhawk haircut looks very playful and you can flaunt this hairstyle to the workplace without any hesitation. The best part is you can turn yourself into a punk during the weekend with the same hairstyle by adding some washable hair colours. The sides are clipped shorter than the crown part in the fauxhawk style.
#8: Messy French Crop
Here is another low-maintenance but trendy short hairstyle for men and it's the messy French crop. This hairstyle is surely one of the most trending ones in recent times that everyone is loving to flaunt. This short hairstyle is particularly celebrated for its ability to add textures to your mane. Although this haircut bears a stark resemblance to the Caesar and crew cut, it marks the difference with a lot of texture on the crown area.

This minimalist hairstyle is the right choice for those of you who love to sport a modern and refined look but are not ready to invest too much time or effort to get that personal style statement. The haircut involves a tapered fade or an undercut topped with short hair.
#9: Messy Undercut with Bangs
Looking for more exciting undercut hairstyles? Go for the messy undercut style with bangs. This hairstyle has made short strands cool and fun simultaneously. Undercuts have always been a favourite with men as they are a blend of youthful and versatile components. The messy undercut hairstyle is also a great way to interpret different styles by changing the fall of hair. Thanks to the textured crown and fringes, the messy undercut with bangs not just adds volume to the crown but it drastically changes the appearance of your facial features.
#10: Short and Spiked
Keep yourself extremely stylish and appear younger than your age with the short and spiked hairstyle. This haircut also involves loads of textures like the messy undercut but this version sports more edgy and upright spikes. This style can be turned into a perfect combed back hairstyle with the help of a setting gel for a more crisp-and-clean look. The style is effortless with nominal maintenance. The short and spiked hairstyle is best paired with a variety of undercuts. You just have to add more edge, length and spike to the crown than the sides.
3 Products for Styling Men's Hair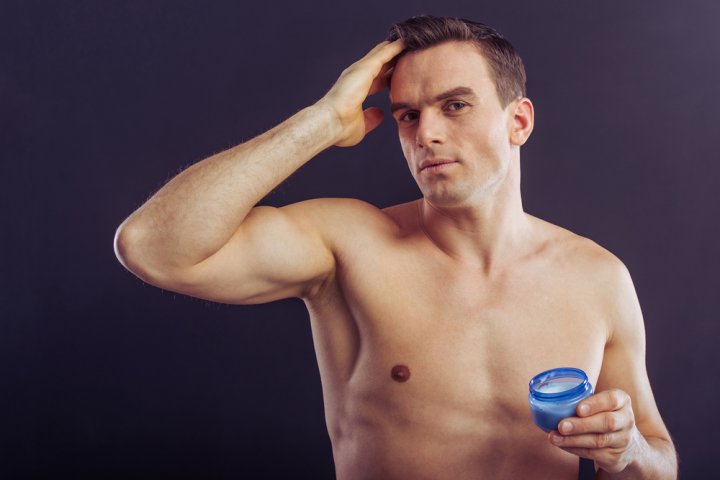 To achieve that perfect hairstyle, you must have strong and healthy hair. It is better to take good care of your mane and we are helping you here with just three products to practice a healthy hairstyle routine.
#1: Alpha Male Hair Pomade Hibiscus
The Alpha Male Hair Pomade Hibiscus is made with a rare combination of lemongrass essential oil, cellogel, dragon's blood extract, neospec and water. This product aims to leave your hair with medium stiffness devoid of any crunchy feel. The pomade is perfect for both long and short hair. This water-soluble hair-styling product is essential for your hair-care kit. Create any look you want with this high-shine styling pomade. You can order it online from Nykaa at a cost of only ₹ 399.00.
#2: Schwarzkopf Professional Osis+ Dust It Mattifying Dust
When it's about styling you hair with top-notch styling products, you can put your trust on Schwarzkopf Professional. This brand has formulated this amazing mattifying dust that takes that over-the-top shine from your strands. With help of Schwarzkopf Professional Osis+ Dust It Mattifying Dust, you have the freedom to create your own hairstyle. You have to just shake the bottle and dust it over dry hair to get ready. This product can be purchased online via Carethy by paying ₹ 694.00.
#3: Man Arden Hair Wax Shine Styling with Strong Hold & Gloss Finish
Loaded with loads of vitamin-B5, Man Arden Hair Wax Shine Styling with Strong Hold & Gloss Finish is meant for effortless and quick styling. This hair wax is loaded with the goodness of botanical butters, natural oils and beeswax. This leaves your strands with a mild Oudh fragrance and keeps you fresh all day long. This hair gel delivers a glossy look for your mane. The product is available on Myntra and can be bought for ₹ 349.00.
From our editorial team
Short Hair – A Versatile and Evergreen Hair Trend for Men
Short hair has always been very popular with men. However, what some of you would not be knowing is that keeping short hair does not compromise on the versatility of your hairstyle and you can try out various hairstyle options to see which one suits you best. We hope this BP Guide would have helped you decide which hairstyle for short hair you would like to try out this summer. Stay connected with us for more such engaging content.