How to Choose the Perfect Gift for Mom?
Do a Little Spy Work!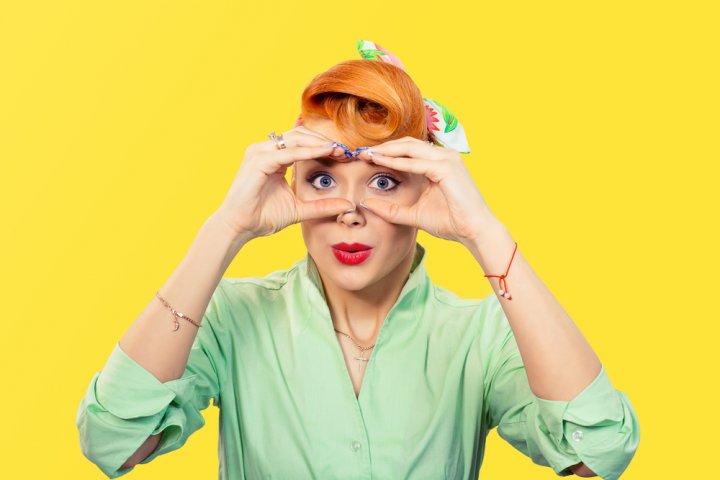 Your mother has always supported you. Even when you've pushed her buttons, she's always come through with an outstretched hand, a shoulder to weep on, and more love than you could ever imagine. For all of these reasons and more, you owe it to your mother to pamper her with a present that is as special as she is. Knowing what kind of gift Mom will enjoy depends on how well you know her preferences - what she likes to do, wear, and visit. The most meaningful gifts are always those that demand a little extra work. Don't ask her what she wants because you don't want to ruin the surprise. Instead, do some snooping to figure out what she enjoys. Don't just go to the store and pick out any perfume - take a glance around her counter to see what she's currently wearing. Which perfume bottle has the most perfume missing? This is the one she uses on a regular basis.
Mom who Adores Books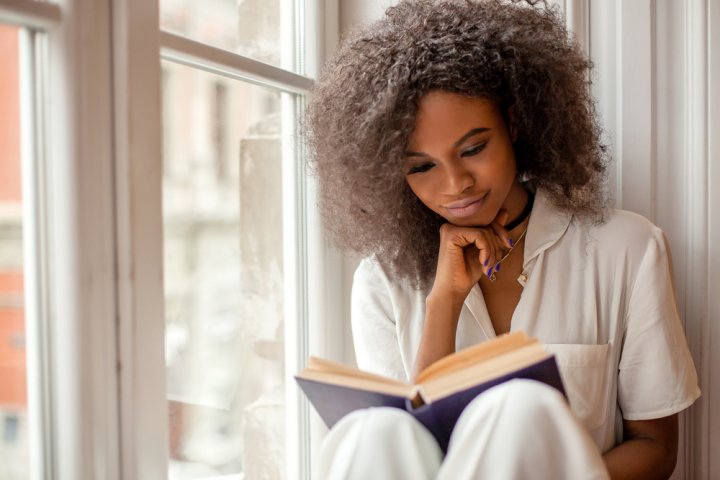 Books are always a big hit with Mom if she enjoys reading. Look through her "to-be-read" or "already-read" stack to identify what kinds of books she enjoys reading, and then choose a book from that category. If you know she has a favorite author, you can contact him or her and request a signed bookplate to put in a book. You can also get her a gift certificate to her favorite bookshop if she has a varied choice in books, and include a coupon for a quiet day of book browsing while sipping her favorite latte, as some bookstores feature a coffee shop with a variety of beverages and sweet snacks.
Gift Certificates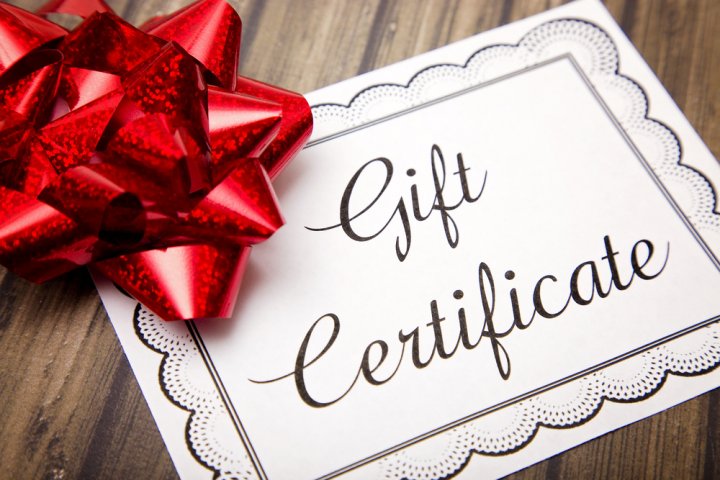 Giving her a gift card is always a wonderful idea, but you don't want to give her one she won't use. Moms enjoy online shopping since there is such a large selection at companies like Amazon. You can also give her gift certificates for her favorite restaurant, movie tickets, or music download coupons. Spa certificates will provide your mother with a day of pure relaxation and pampering. Massages are a fantastic idea, but only if you know your mother will like one.
10 Ways to Celebrate your Mom: Birthday Surprise Ideas to Make Her Day Special
1. Enjoy the Day & Indulge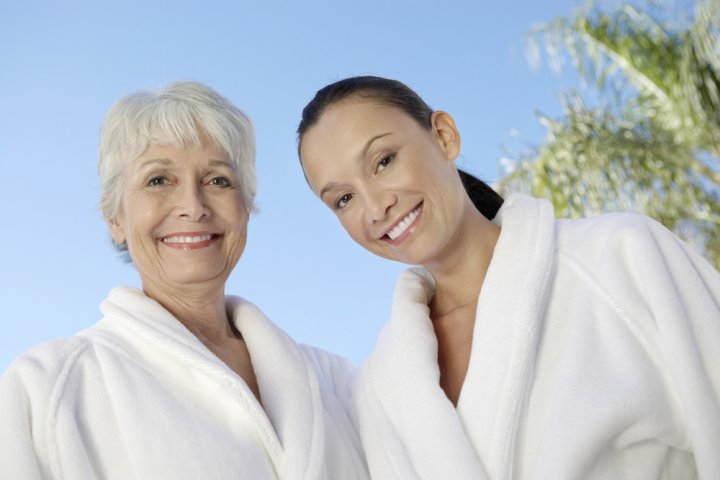 Give your hardworking mom a break by treating her like royalty. Start the day with breakfast in bed, complete with all of your mother's favorite delights, and then prepare a warm, relaxing bath. You can add Epsom salt to the water or use her favorite bath bombs to create a bubble bath. Adding scented candles or essential oils like lavender to the bath will enhance the relaxing effects. A well-earned spa treatment is also a good idea. Depending on your budget, you can either do it yourself or hire a professional to come to your home.
2. Bake a Cake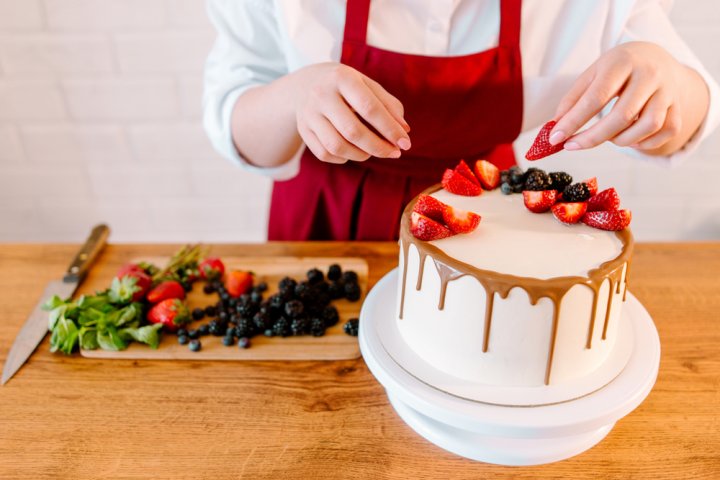 A cake is another thoughtful birthday present for your mother. While buying cakes from the store is convenient, taking the time to bake one for your mother will warm her heart. You'll be able to show your sweetness with this, regardless of how messy it appears. A poem addressed to her, together with the delectable treat, will make your mother feel extra special. Say how much you love her with a lovely poem, and she'll be the happiest mother on the planet!
3. Keep It under Wraps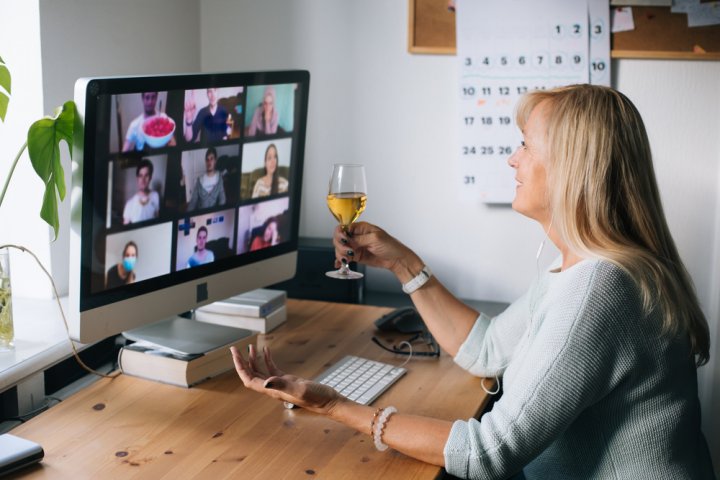 A virtual party is another excellent birthday celebration option. If you are unable to meet up with your Mom or get guests to celebrate in person for her birthday, you can still make it special by throwing a virtual birthday celebration for her. Choose a deck or a specific room for the event and transform it into a wonderland by decorating it with whatever decor you have at home. Involve your siblings and your mother's pals. Set up a Zoom or Google Meet call with everyone and have them dress up for the party. It could be tough to keep it hidden from her, but ensure she does not discover the decoration before the celebration begins. You can sing karaoke, play games, or take turns telling your mother how wonderful she is.
4. Log off and Lime in!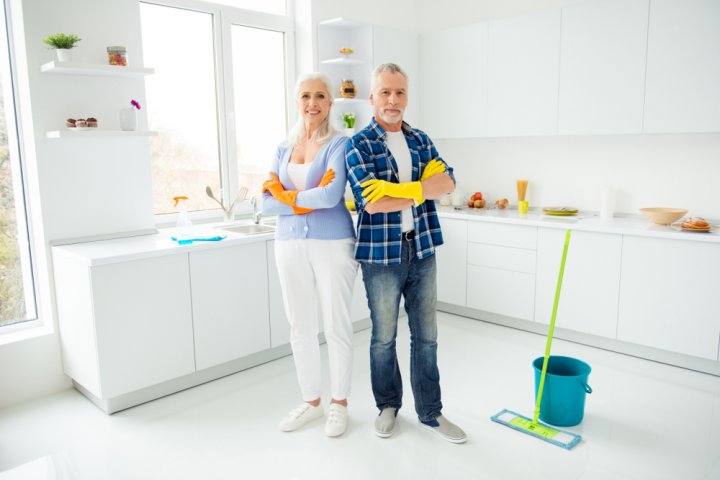 Houses require a lot of upkeep. So why not lighten your mother's load a little by completing some of her duties for her? She will be really thankful for your assistance with the tasks she regularly performs. Do the dishes, dust, sweep and mop, clean the windows, make the beds, do the laundry, and water the plants. Get to work on these errands and give Mom some time to relax and unwind! In the meanwhile, your mom can enjoy her day off, by putting her legs up, gorging on her favorite snacks, with a cup of tea or fresh lime!
5. Indoor Picnic
If you're stuck at home and don't know what to do for your mother's birthday, an indoor picnic is a terrific option. You can choose to support local businesses by ordering your mother's favorite recipes, or you can go old school and cook a supper at home. You can adorn your lawn or living area with balloons, glitter, and handmade or store-bought paperwork because it is a special occasion. For your lunch on the lawn, get a comfy mat or blanket, or make your own picnic table. You may buy drinks or prepare your own lemonades and smoothies.
6. A Shout-Out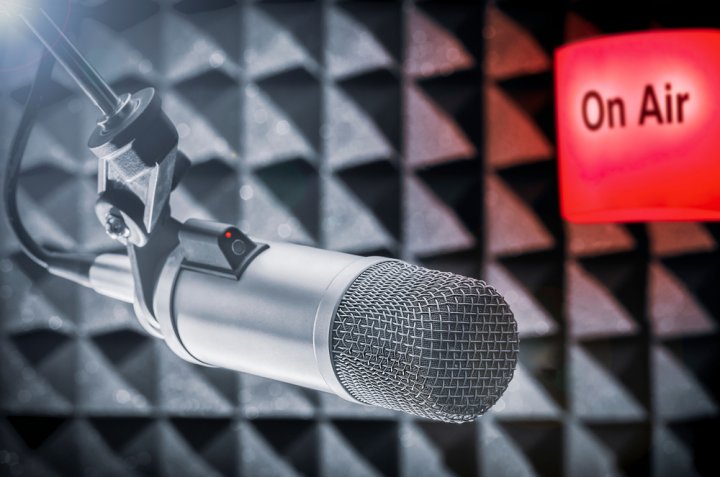 Giving mum a particular shout-out is one of the best surprise birthday ideas for her. You can have a radio station announce your mother's birthday and play her favourite song, or you can have a local artist sing her a birthday song; if you can't afford a local artist, have a buddy with a decent voice do it. A radio shout-out is a one-of-a-kind, so if your mother has a favourite radio station, call in and request a birthday shout-out; if she doesn't, find a hip radio station that does. Give your mother a good reason to turn on the radio, such as a major announcement.
7. Fun and Games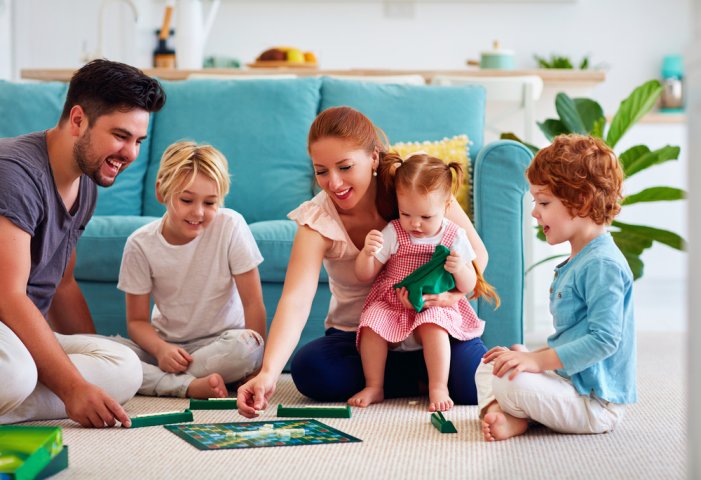 Another simple mother birthday celebration suggestion is to have a fun-filled day. Introduce your mother to new games or bring out her competitive side with her favourite ones. Make a game of DIY mad libs to honour your mother by recreating a favourite childhood game. Make up a story about your mother, either true or false, and fill in the blanks with important words.

Give everyone in the family a part of speech to fill in (noun, verb, adjective, etc.) and let them choose their own terms. When everyone has finished, read out loud all of the stories that have resulted in some pretty amusing results. You could also make your own bingo cards if you want to be more creative. Make grids on each card and fill them with words and phrases about mom: her favorite catchphrases, her dependable routines, the traits that characterize her. Designate a caller, and when winners full their boards and yell out "Bingo!" distribute awards. Make sure whatever game you choose is something your mother will like, and the end prize can be a birthday present.
8. A Day with the Stars - Movie Mania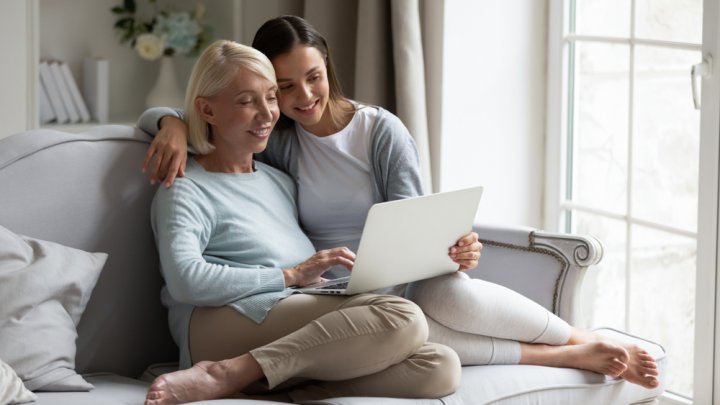 While there's still time to think of the perfect gift for the mother who raised you, spending some quality time with her children is something she'll undoubtedly want, especially if you've been separated a lot recently. What better way to spend that time than snuggling up on the couch and watching a film on mothers and the complicated ties that exist between mothers and their children? Make an indoor movie theatre. Make a movie marathon playlist with all of her favorite films, then gather the popcorn, soda, cookies, or other things she adores.
9. A Birthday Parade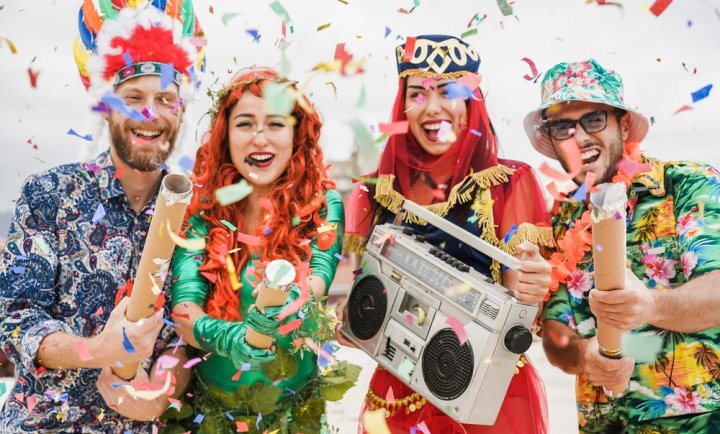 While everyone is attempting to keep as safe as possible and avoid making eye contact, a birthday parade is one of the finest ways to celebrate while preserving social distance. Enlist the help of your relatives and mom's pals. Their vehicles should be decorated, and they should wear party hats. Each vehicle will stop outside your mother's house with a birthday card or present before moving on to the next car. Or, rather than having your mom's friends and family members drive down to her house, have her dress up and drive down to her friends' and family members' houses. This works even better if you let your mother's friends and relatives know you'll be passing through their neighbourhood so they can prepare their gifts and cards. Keep in mind that this is a surprise, so don't tell your mother.
10. A Heartwarming Wish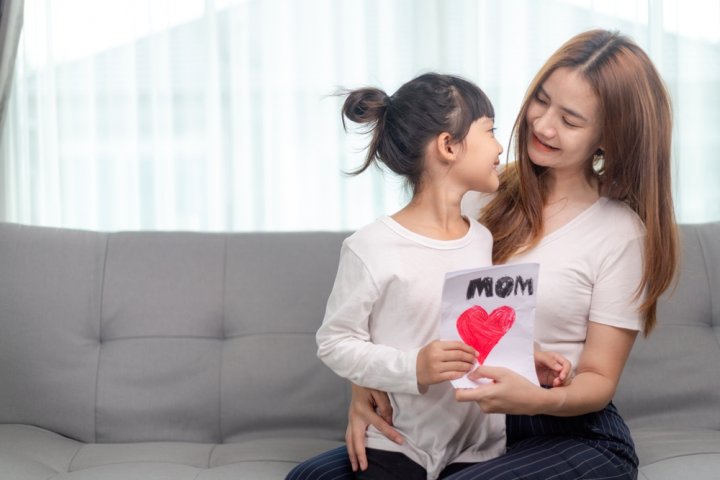 Another fantastic approach to surprise your mother on her birthday is to have the entire family and her closest friends participate virtually. Make a short video in which each person wishes your mum a happy birthday or discusses what they admire about her. Then you may put all of the videos together into one fantastic tape for your mother's birthday. You could follow it up with a heartfelt dedication from you. It may be a video montage of all of your fondest memories together, a PowerPoint presentation about your mother's life from childhood to the present, or simply a note expressing your love for her.
Bonus Tips: Easy Peasy DIY Gift Surprises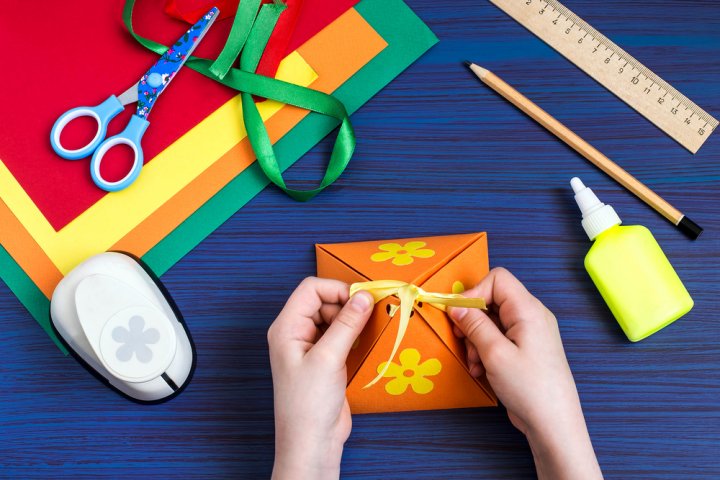 There's always a little pressure when it comes to picking the right present for your Mom, no matter what the occasion. After all, Mom worked hard to make all of your birthdays and holidays special, so it's wonderful to repay the favor by surprising her with a thoughtful gift on her birthday! When mom already has everything, here are some easy DIY gifts for her!


Ring Holder - This easy-to-make ring case is perfect for storing and displaying mom's rings. In only a few minutes, you can construct a handmade ring holder out of a small basket and some foam. A small basket, upholstery foam (a huge sponge works also), and ring foam (a piece of black foam approximately the thickness of a kitchen sponge) are all you need. The ring foam has rows of little slits running through it. The little basket and upholstery foam can be found at any craft store. Cut the ring foam to fit within the basket and then insert her rings into the slits in the foam within the basket.


Bath Bomb - A bath bomb, rather than a bottle of wine, a good book, or an abundance of bubbles, can be a more colorful and thrilling complement to a hot bath. Bath bombs may offer a splash of color and excitement to a relaxing self-care routine for Mom. If you want to produce your own bath bombs, you can do it at home. Because you may create them with her favorite scents and colors, the procedure is rather simple. Here's everything you'll need to make the ideal bath bomb: 1 cup of baking soda, ½ cup of citric acid, epsom salt (1/2 cup), a ½ cup of cornstarch, 3/4 tbsp water, oil 2 tbsp essential (lavender, eucalyptus, rose, orange, and lemongrass are popular choices), 2 tbsp. olive oil (jojoba, sweet almond, coconut, olive, or even baby oil), a smidgeon of food coloring, a mold of your choosing, such as normal muffin tins, or spherical plastic molds. Optionally, you can also use dried flowers.

To prepare the bath bombs, with the exception of the citric acid, combine the dry ingredients in a large mixing basin. In a container with a lid, combine all of the liquids. Close the jar and give it a good shake. Pour the liquid mixture into the dry ingredients dish and mix everything together with your hands. Add the citric acid at this point. Using your hands, mash the mixture into the molds you've chosen. Remove the bombs from their molds as soon as possible and place them on wax paper to dry overnight. Allow a day or two for the bath bombs to dry completely before using or gifting them.


Sugar Scrub - Give your mother a handmade Sugar Scrub as a gift! This DIY recipe, which can be made in 5 minutes or less, will become a beauty staple in your Mom's vanity case! All you need are ½ cup brown sugar, ¼ cup melted coconut oil, and 2 tbsp. honey. To prepare: in a mixing dish, combine brown sugar, coconut oil, and honey. Mix everything together completely, and if it's too crumbly, add additional coconut oil. Spoon your scrub into a container once you've reached the correct consistency, gift wrap and give it to your Mom for her special day. This DIY exfoliant is good to cleanse, soften, and nourish your Mother's skin.
From our editorial team
Show Admiration and Gratitude to your Mother on her B'day!
Letting her unwind as you prepare a meal or going full-out and setting up an indoor picnic is one of the birthday surprise ideas for mom you can do solo. Others that might need more numbers and effort will include a virtual party or birthday parade, in which, her friends and family members may be included to make for a vibrant surprise birthday. Moreover, you can also offer heart-warming gifts such as well-written poems or even accessories and things such as a ring holder and bath-bombs. These are some of the best birthday surprise ideas for mom to make her happy and show her how much you treasure her.