Your Complete Guide to Bake a Mouth-Watering Cake at Home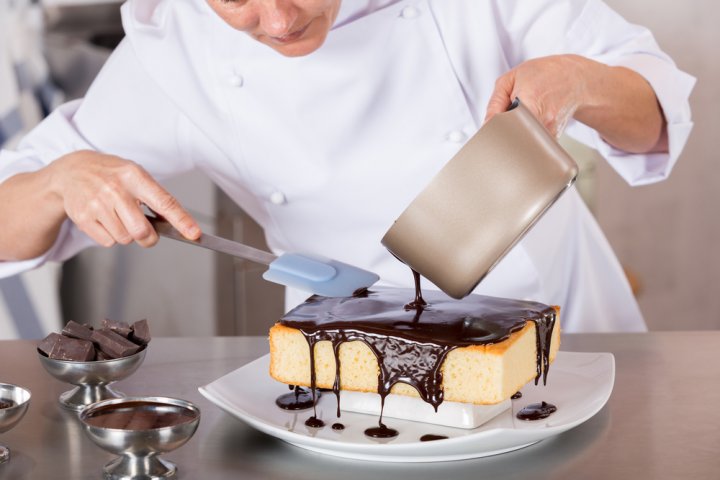 Cakes are the forever guest at any celebration. Weddings, anniversaries, or birthdays; no celebration is complete without a piece of delicious cake. It brings in friendship, sharing, and celebration. From the simple cakes of the middle ages, this piece of treat has evolved to chocolate cakes, butter cakes, coffee cakes, sponge cakes, chiffon cakes, carrot cakes, fruit cakes and whatnot.

Store-bought cakes are usually blamed for being unhealthy and loaded with artificial sweeteners and calories. So, let's start making cakes at home for a delicious treat that is healthy as well. No, don't think it is a herculean task. Baking cake at home is as simple as any other cooking. Here is a set of instruction to simplify the cake making exercise and also two yummy recipes that are easy for beginners.

If you do not have an oven we have a special recipe and tips to help you make equally good cakes using a pressure cooker.
Eat a Piece of Cake and Be Happy and Healthy: Moderation is Key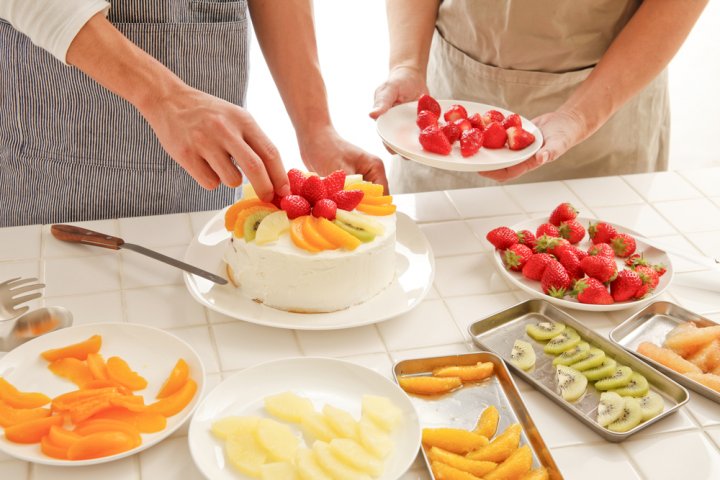 Do not run away from cakes because they are loaded with sugars and fats. You might be missing out on some of the health benefits of this delicious dessert if baked at home using the choicest ingredients.

Cakes are a good source of protein and helps to build body strength. Eggs, milk, dry fruit, butter and many other nutritious ingredients are used to make cakes. It is a great snack for growing children to fill their hunger and craving and at the same time provide them with quality protein. It can provide energy to both the brain and body.

Fruit cakes can give you all the benefits of fresh fruit. Additionally, it can also boost your mood and aid in digestion. For kids who are fussy to eat vegetables, a carrot cake might deliver all the richness of beta carotene and vitamin A to them.

Another offbeat advantage might be the happiest quotient that cakes delivered. Chocolate cakes can help you beat depression with serotonin, endorphins, and antioxidants to make you happy.

While cakes do offer all this goodness, you do have to remember to consume in moderation. Too much of anything, of course, causes problems!
Tips for Baking the Perfect Cake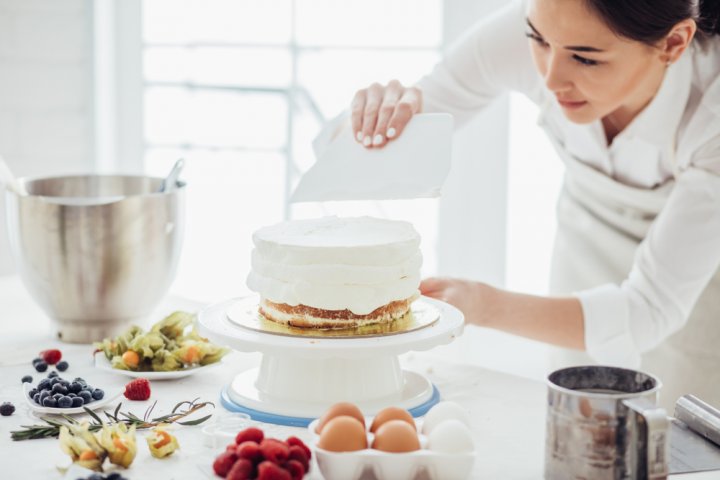 Just Follow The Recipe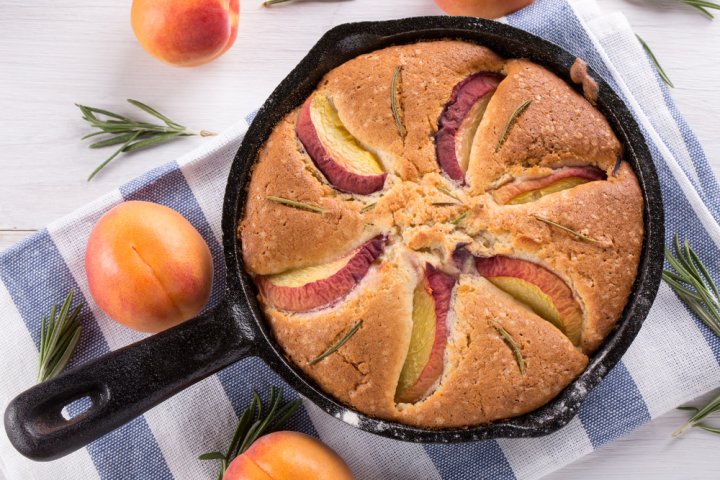 The first and most important step to bake the perfect cake is to follow the recipe word to word. When you substitute the ingredients like using egg white alone instead of whole eggs or using baking soda rather than baking powder the cake is not going to turn out as expected. Also, ensure that you are using a pan of the size recommended in the recipe. Do not substitute the pan size as this will also affect the final cake.
Right Temperature
Most of the times cake requires the ingredients to be room temperature. Room temperature is required to ensure that the ingredients can be mixed to the right consistency. This way you can avoid over-mixing. Room temperature for butter is 65-degree Fahrenheit where the butter is cool when you touch.
Proper Measurement
This where most of us usually fail. One wrong measurement can spoil the entire recipe. So stick to the measurements, strictly. Use the right measuring cups or spoons while scooping the ingredients.
Optimal Mixture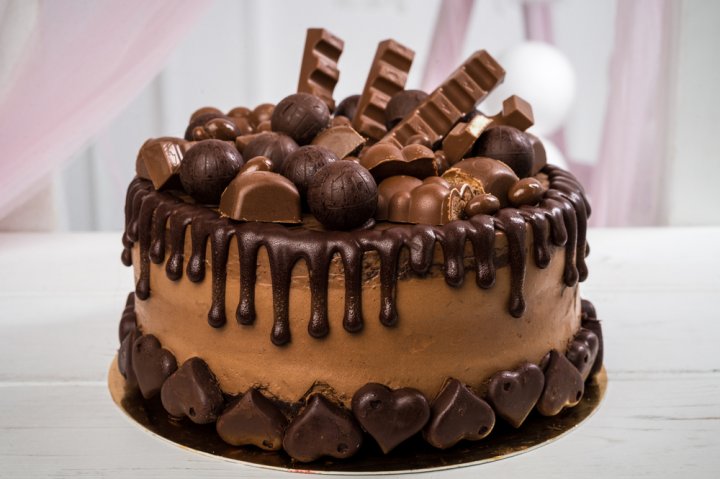 Mixing the ingredients to the right consistency requires care and attention. Under mixing gives a cake where the ingredients are not well blended for the taste. Over mixing, on the other hand, can deflate the air and give your cake a tough texture. So till the ingredients are just combined.
Right Pans
Use only quality pans for making cake. Each recipe calls for a different pan. Select the pan of the appropriate size as how much the cake rises and the final finish depends on the choice of pan. Also, pan has to be prepared in the right way. The parchment paper rounds that you place on the bottom of the pan should be cut to the right dimension. Besides the bottom of the pan should be greased to make it non-sticky.
Use The Right Flour
For best results, you can use cake flour instead of all-purpose flour. Cake flour has a soft texture to give the best cakes. But not all recipes might come well with cake flour. Chocolate cake is an example. It already uses cocoa powder which is a fine-textured powder and mixing cake flour and cocoa powder will give you a flimsy cake. Similarly, carrot cake or banana cake that contains a wet, ingredient might not come well with cake flour. At the same time, cake flour might be best for making a fluffy vanilla cake. So, while choosing the flour do it keeping in mind the requirements of the recipe.
Wait for it to Cool Completely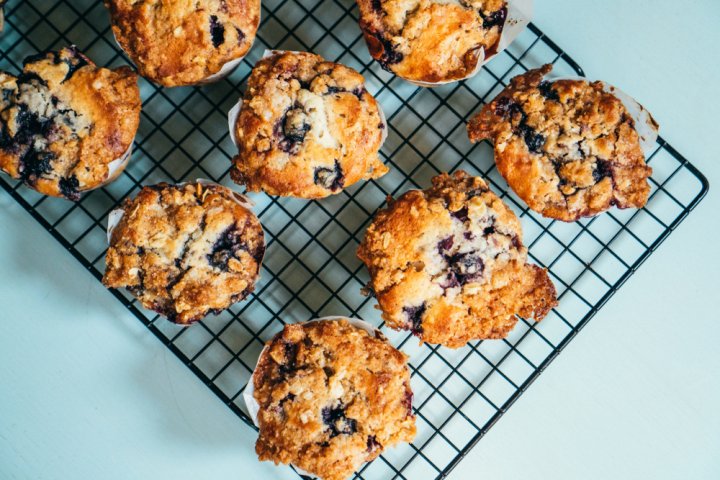 Allowing the cake to cool completely is important for the finish. Do not remove the cake from the pan until it is cool. Let all the ingredients blend well and the flavour settles nicely. A hot, or even warm cake is constantly emitting steam and if you try to decorate the cake before it is cool, the frosting might melt and leave an unwelcome effect. Keep the cake in the refrigerator for a while to speed the process if you are in a hurry.
How to Make a Cake in the Oven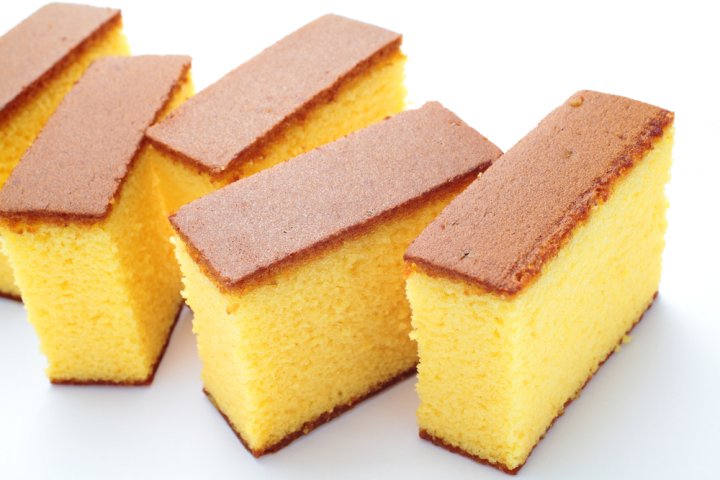 Sponge cakes are an absolute delight for tea time. Here is a yellow sponge cake recipe to get you started with baking cakes. It is a simple recipe that requires very few ingredients and is quite easy for a beginner to follow.

The delectable sponge cake comes very soft and spongy with a crumb that is uniform and absorb moisture. This recipe can be used as a cupcake or a basic role. You can make one round cake using this recipe that is eight inches wide and is two inches tall.

Be prepared for a mouth-watering treat in fifty minutes using just five ingredients. It is ideal for the kid's snack box.
Ingredients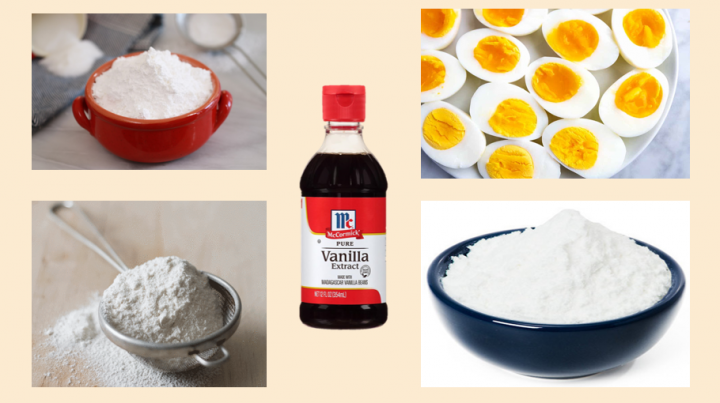 Eggs 4
Powdered sugar 1.5 cup
All-purpose flour 1 cup
Baking powder 1 tsp
Vanilla extract 1 tbsp
Cooking Instructions
Using a stand mixer, whip the four eggs for around one minute on high-speed. As you are whipping, add the powdered sugar to this smooth mixture. Whip till it is blended well.


Preheat the oven keeping the rack in the middle to 350 F. Take a round cake pan having a foil lining and of minimum two inches height and eight-inch width. Spray the insides with a non-stick spray or brush the inside with butter at room temperature and use flour to dust it. If you want the cake to rise evenly, fasten wet baking strips around the baking pan.


While you are whipping the eggs also keep the flour and baking powder ready by sifting them to a smooth powder.


In a cup, combine the melted butter and hot water and whisk them thoroughly to make a smooth mixture.


The egg and sugar should be whipped for round 15 to 20 minutes. You should form a smooth mixture till the batter ribbon that falls off doesn't disappear and remains for around 2 or 3 seconds. Ensure that the eggs thoroughly whipped for the cake to rise evenly.


To this mixture add the vanilla extract.


Now add the flour carefully in two batches, mixing well for each addition. Fold well as you are adding, so that the flour gets mixed nicer.


To this batter, add the melted butter mixture and continue to fold till the liquid is not visible.


Pour the batter into the baking pan and place it in the preheated oven. Bake it in the middle rack and bake for 30 minutes.


Check if the cake is done by inserting a toothpick in the middle. If it comes clean without any crumbs, you can remove it from the oven. Let it sit and cool for 5 to 10 minutes. Invert it on a cooling rack and remove the foil. For the best cake, allow it to cool completely for 6 to 8 hours.
Tips for Using the Microwave to Bake a Cake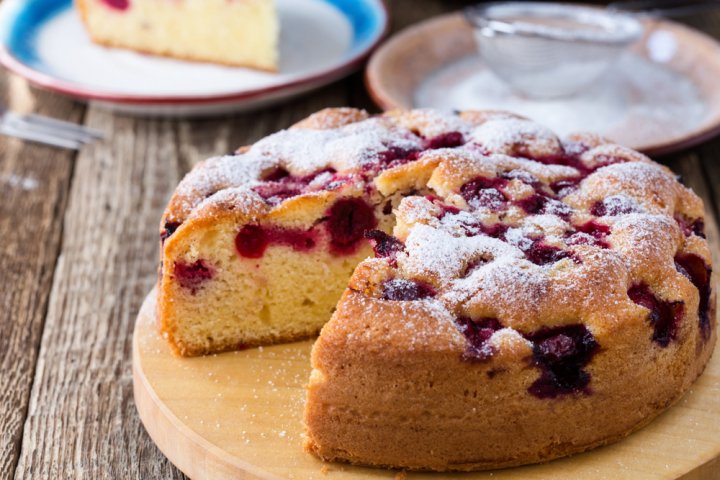 You can bake cakes using either the traditional OTGs or a microwave. Both the methods can give you mouth-watering, spongy cakes that are homemade and healthy. There are certain essentials that you should be aware of while baking a cake in microwave.
Use Microwave Convection
You cannot bake in a solo microwave. For baking, you need to use the convection microwave that comes with the functionalities suited or both cooking and baking. Convection microwave uses hot air for baking and usually cooks faster than the traditional OTG.
Choose Microwave-Safe Utensils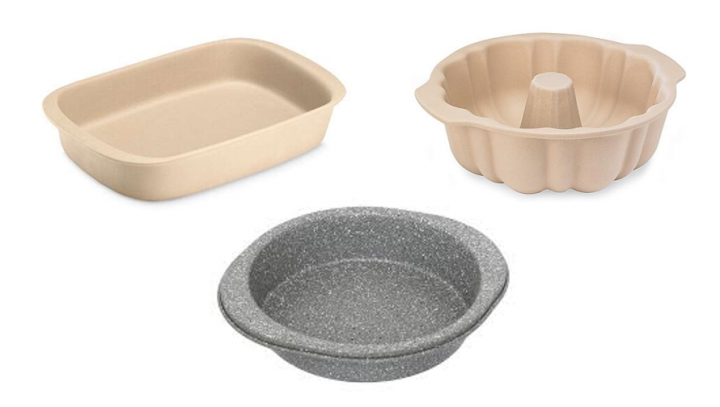 Microwave cooking always requires you to use only microwave-safe utensils. Stoneware is best preferred. Glassware and silicon can also be used. Check the manufacturer's instruction to see if it is labelled as microwave safe.
Temperature Settings Do Not Change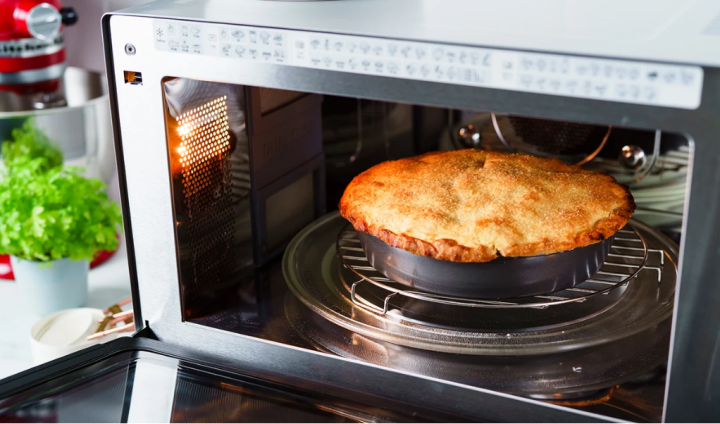 Whether it is microwave or the traditional oven, the temperature settings do not vary much. Go through the instructions on your appliance and also the settings that the recipe requires and follow as mentioned.
Don't Have an Oven or Microwave? Other Ways to Make a Cake!
Oven is not mandatory for making a cake. You can make an equally tasty cake with the easily available pressure cooker.

This vanilla sponge cake is soft, delicious, and light-textured that it just melts in the mouth. It is quite easy to make as there is no beating or whipping involved. Vegetarians have a treat here because this recipe is Eggless.

For making cakes, use a five or six litres thick aluminium cooker with a heavy bottom and use it only for baking as this process will weaken the metal. Also, ensure that you always cook on low heat.

This recipe requires a 10 mins preparation time and 50 minutes cooking time and makes a cake for three or four people.
Ingredients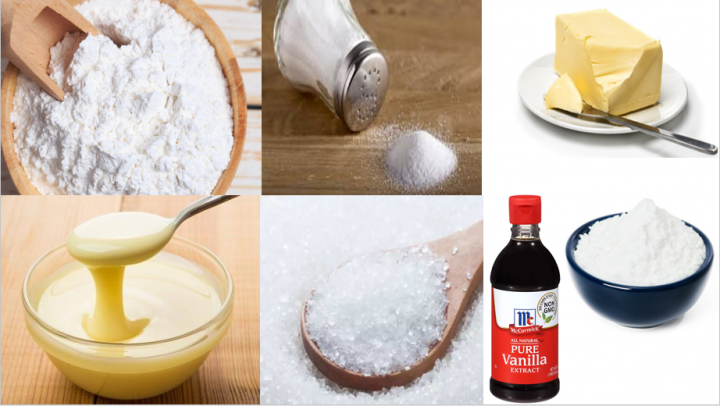 All-purpose flour 105 grams
Baking powder 1/2 teaspoon
Vanilla essence 1/2 teaspoon
Butter 40 grams
Sweetened condensed milk 1/2 cup
Sugar 3 tablespoons
Water 1/3 cup
River sand or sea salt 1 cup (to put in the pressure cooker)
Cooking Instructions
Take a 5.5 inch wide and 2.75 inches tall and grease the bottom nicely with butter.
Take the pressure cooker and remove the gasket and the vent weight.
Keep the cooker on low flame and also spread the sea salt in the bottom.
Sieve the Maida and baking powder and also add a pinch of salt if the butter you will use is unsalted.
Add the vanilla essence to the flour and mix well.
Take a pan and add the condensed milk, sugar, water, and salted butter. Heat this on low flame.
Stir nicely to ensure that everything is mixed well and the butter has also melted.
Let it come to boil, and once it boils, pour it into the flour mixture.
Whisk nicely with a wire whisk till the batter attains a medium consistency. Adjust the water as required to attain the desired consistency.
Inside the cooker, place a heatproof rack.
Pour the mixture into the cake pan and place it on the rack.
Close the lid tightly without the vent whistle.
Bake on low flame for 35 to 50 minutes. You can check the cake in between to see if it is done. The top should be golden and if you insert a toothpick in the centre it should come out clean.
Once done, let the cake cool at room temperature.
Remove the cake from the mould and serve it warm or frost it with icing.
Additional Tip: Try Egg-less Cakes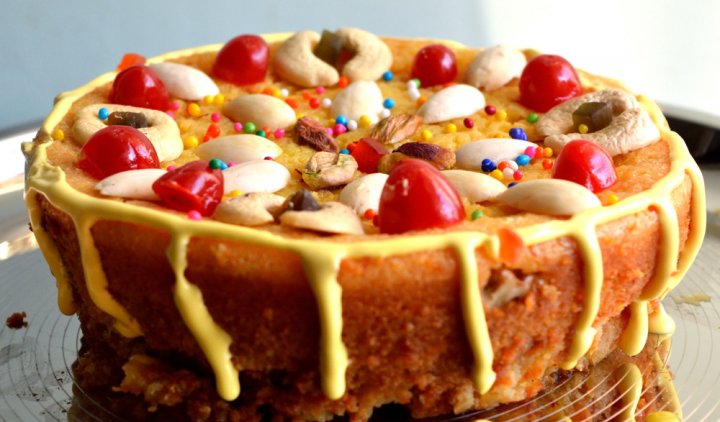 Cakes are certainly everyone's favourite. But many keep away from cakes because of the high calories it carries. Going Eggless might be an option to reduce the calories and health concerns. Though eggs are a good source of protein the unhealthy cholesterol it causes cannot be ignored. Many are also allergic to eggs. Besides vegetarians prefer to have only Eggless cakes. And the best part is that there are many recipes for Eggless cakes where you can enjoy the same taste and sponginess of cakes with eggs by using other ingredients.
From our editorial team
Things to consider for making tastier fruit cake!
When baking cakes with fruit like banana, carrot, pumpkin, let them sit overnight before serving them. This helps the flavours to meld together and they're much tastier the next day. Just make sure to cover well with plastic wrap or press-n-seal, so it doesn't dry out.