Tips on Best Places to Visit in Delhi When You Aren't Just Sightseeing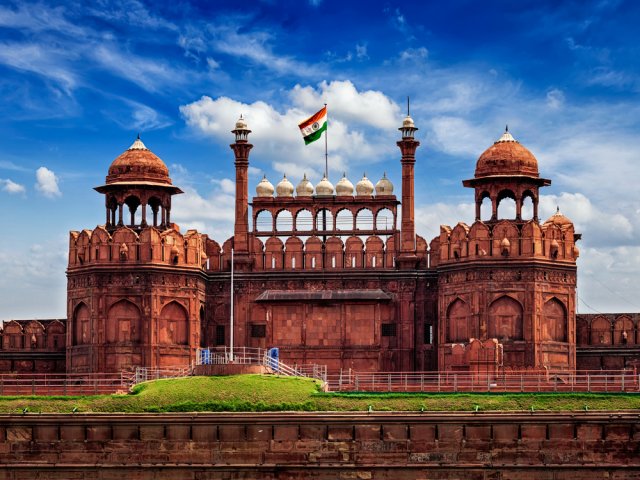 Top Recreation Places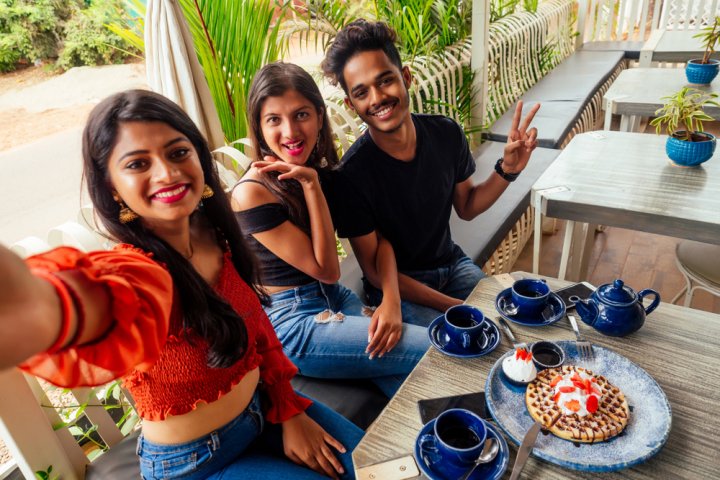 There are a number of places in Delhi that are youth centric and cool joints to hang out at with friends. With never a dull moment in the hustle and bustle of this capital city, Delhi is fairly large with an assortment of cool joints that offer a variety of adventurous outdoor and interesting indoor activities to engage in. Hauz Khas is one such happening neighbourhood in South Delhi that's frequented by most college students and youngsters both as a picnic spot as well as to enjoy some lip-smacking eats. Then there's CP or Connaught Place which caters to all kinds of shoppers and also houses an underground market called the Palika Bazar.

For a romantic stroll, the Garden of 5 Senses is a lush green and sprawling rocky park that features thematic sections and is also a significant place to enjoy a variety of events in Delhi, shop and dine as well. The Delhi Eye is a captivating gigantic Ferris Wheel similar to the London Eye and typically hosts a wheel ride in an AC cabins with breath taking views of the city. Another happening spot in Delhi-NCR is the Kingdom of Dreams, a lively cultural entertainment center that includes leisure activities, cultural offerings, food and handicrafts representing different states of India. In addition, there's a Nautanki Mahal Palace where you can enjoy Bollywood Shows.

Some other cool joints in Delhi include Appoo Ghar, a water resort and amusement park spanning over 9 acres, Pitstop Bowling at Ambience Mall, Smaaash – a gaming center with virtual reality experiences, lively music and delicious food, the Paintball Co. for a variety of adventure sports, live games at Codebreak 60, Rock climbing, trekking at the Mountaineering Federation in Moti Bagh and Movies at the DLF promenade with 7-Screens in addition to entertainment, games and international chain of food joints as well as a string of top shopping brands.
Shopping in Delhi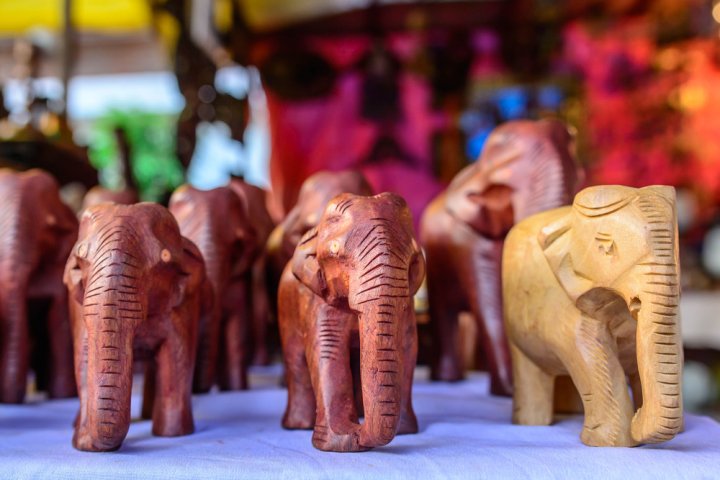 For avid shoppers, there's no dearth of shopping places in Delhi. Janpath and Tibetan Market are a popular and vibrant combination of markets where you can find a variety of handicrafts, fragrances, cheap jewellery, hippy apparel, shoes, brassware, paintings and artifacts at competitive prices. But a lot of bargaining is required here to make the shopping experience worth your pocket as well! Then, there's the Dilli Haat, a traditional weekly village market where there are small thatched roof cottages offerings an exciting blend of food, handicrafts, cultural and music events from across the country. Paharganj is yet another popular haunt for some of the best bargain shopping experiences with a string of wholesale and export shops to explore.

Chandni Chowk is one of the oldest shopping markets in Delhi with its meandering alleys that include different specialised bazaars dealing in fabrics, electronics, silver jewellery, wedding ensembles, spices, food and more. Sarojini Nagar is renowned for an assortment of budgeted designer clothes and export rejects owing to surplus quantity or minor manufacturing defects. There are a number of street stalls and shops selling a huge variety of fashion accessories and clothes, sprawling onto the lanes.

Some other popular shopping spots in the city include a small U-shaped haunt called the Khan Market which is also Delhi's classiest markets with a fair share of branded outlets, book stores, tailoring shops which can stitch up a suit within a week! Shankar Market is essentially a fabrics markets with over 150 shops/stall spanning nearly 2 floors and has an abundance of stocks constituting cotton, silk brocades, handloom textiles from across the country. The Central Market in Lajpat Nagar is a must-visit too for being one of the oldest markets in the city and ideal for middle-class shoppers with a variety of Indian apparel.
Best Places to Eat in Delhi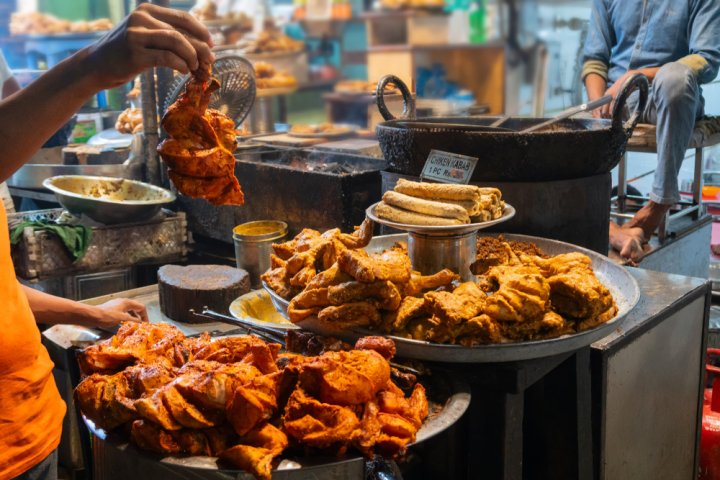 Delhi has much more to it than what meets the eye. From street hawkers to food outlets, there's something for all kinds of foodies here. The North Campus is one of the best places to visit for street food and is bustling with students from across the country for budgeted eats. From North Indian delicacies to Multi-Cuisine offerings, Fast food to Sweetmeats, you will get lost in the lip-smacking varieties of food available here. The next best stop is at Old Delhi where you can gorge on the Chaats, Dahi Bhallas, Jalebi, authentic Mughlai eats and other street food. Old Delhi still retains the old world charm and is a foodie's paradise for experiential binging. Don't miss visiting Old Famous Jalebi Wala, Lotan Chole Wala, Shree Balaji Chaat Bhandaar, Khemchand Adesh Kumar's Daulat Ki Chaat, and Haldiram.

Yet another place to explore culinary delights in Delhi is at Pandara Road, an upmarket option for some of the most delicious fares that include Chicken Inn, Gulati, Have More for North Indian Dishes, Ichiban for Pan Asian Cuisine and Pindi for Tandoori Dishes. Jama Masjid area and the Bazaar Matia Mahal offer some of the best food outlets in the city ranging from Keema Samosas to Kebabs, Grilled Botis and more. Be sure to visit Ameer Sweet House, Haji Mohd. Hussain Fried Chicken, Karim's and Aslam Chicken Corner here. Some other popular places to explore delicious food in Delhi include Nizamuddin, Dhabas in Qutub Institutional Area opp IIFT, Connaught Place, CR Park, SDA Market and New Friends Colony.
Top Tourist Attractions in Delhi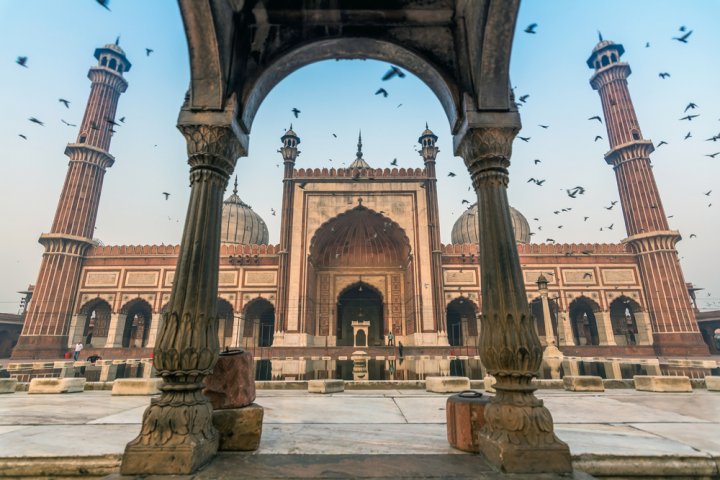 Pride of Delhi - The Red Fort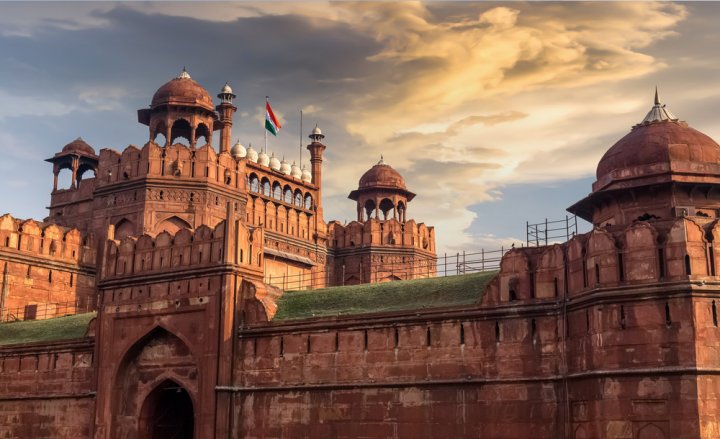 An ancient citadel in the National Capital of New Delhi and centrally located, the Red Fort or Lal Quila was constructed by Shah Jahan in 1939 and was residence to Emperors of the Mughal Dynasty. With a daunting architecture and red sandstone walls, the fort was also the political hub and ceremonial center for events. Today the historical monument houses a number of museums with a variety of valuable artifacts on display and is a key spot for the unfurling of the National Flag on Independence Day by the Prime Minister. Located by the Yamuna River's banks, the entire complex represents the creativity and brilliance of Mughal architecture and is a UNESCO world heritage site since 2007.

A significant tourist attraction in the city, the Red Fort represents a beautiful blend of Persian, Indian and Timurid architectural features, is encompassed by a 2km perimeter wall and has an octagonal structure with several gates. There are various structures within its premise as well which include the Diwan-i-Aam, Moti Masjid, Nahr-i-Bashisht, Diwan-i-Khaas and adorned with intricate floral motifs and precious gemstones. This ancient site is visited by a large number of tourists from across the globe for its significant historic background and also its Light and Sound Show, which is held every Monday with an hour of lights and sounds within the fort.
India's Largest War Memorial - India Gate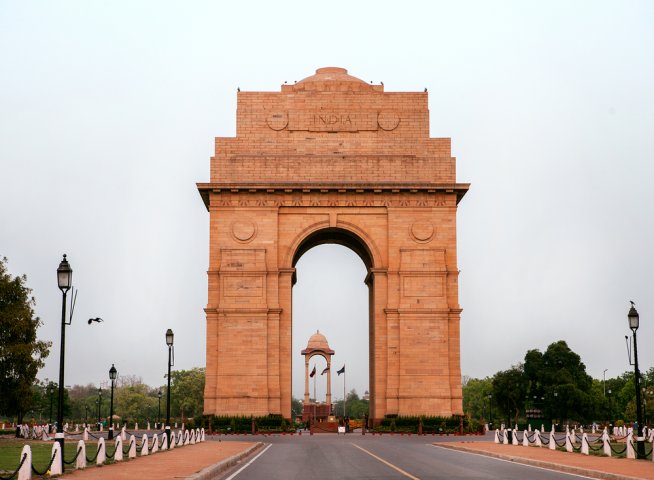 India Gate or the All India War Memorial is a significant tourist spot in New Delhi, located at Rajpath with an awe-inspiring sight. Compared to Mumbai's Gateway of India, Rome's Arch of Constantine and the Arch de Triomphe in France, India Gate is a 42m tall ancient structure that was designed by Sir Edwin Lutyens and is one of the largest war memorials in the country, where each year the Republic Day Parade is also organised. Renowned for interesting facts about World War I, the India Gate is also a visual delight for architectural enthusiasts. Built to honour over 82,000 Indian and British soldiers from World War I and the 3rd Anglo-Afghan war, the monument has over 13,300 names of the servicemen inscribed on its surface. Its premises also house the Amar Jawan Jyoti, a lit structure under the archway that was built in 1971 after the Bangladesh Liberation War and symbolises the martyred Indian Soldiers. Aside from its historic background India Gate is considered a popular picnic spot with the ancient structure as a beautiful backdrop, lovely for an early morning walk on Rajpath and has ample photo opportunities for tourists.
Presidential Palace - Rashtrapati Bhawan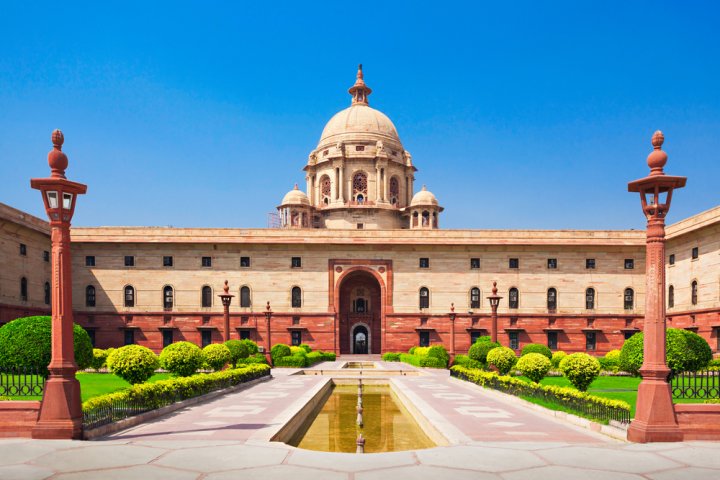 The Presidential Palace or Rashtrapati Bhawan as its popularly called is the official residence of India's President and was originally built with the objective of hosting the Viceroys. With 340 rooms in the main complex spanning over 5 acres out of a total space of 330 acres, the Rashtrapati Bhawan is one of the largest residences available to any head of the state in the world. Conceptualised by Sir Edwin Lutyens and Herbert Baker, this glorious palace was completed in 1929 and is categorised into the main complex and central lawn, then the museum complex and then the beautiful Mughal Gardens. A captivating and gorgeous body of work, the Presidential Palace includes 4 floors with each floor spreading over 200,000 sq.ft and adorned with classic Indian motifs ranging from circular stone basins to Imperial Elephants. The main venue where most official ceremonies are held, the Durbal Hall is made of a dome measuring 22.8m in diameter and constructed with varied coloured marbles. The hall also houses the Viceroy's throne which is quite a beauty to admire!
A Majestic Stone Structure - Qutub Minar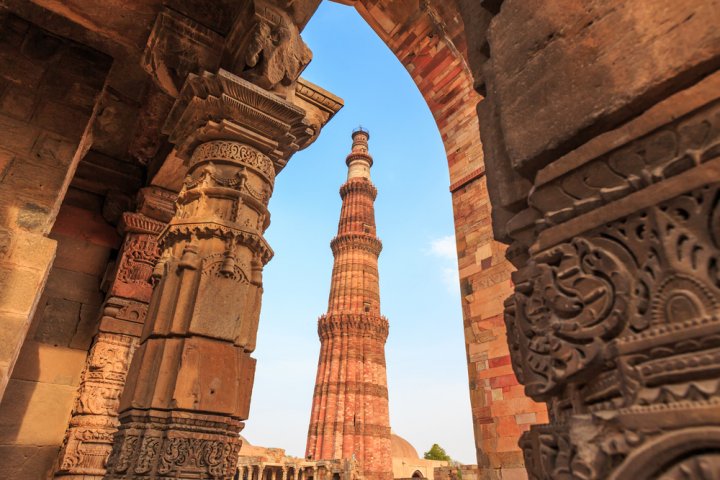 A majestic stone structure, the Qutub Minar is a spiralling tower that attracts tourists despite being in ruins. One of the single tallest towers in the world Qutub Minar is Delhi's second tallest monument and a World Heritage Site situated in Mehrauli. Constructed in 1192 by the founder of Delhi Sultanate, Qutb Ud-Din-Aibak, the tower was built by different rulers over decades and represents the rich cultural history of the country. Its beautiful architecture with perfect carvings leaves visitors mesmerized.

In addition to the Qutub Minar, the complex has other ancient structures like the Alai Darwaza and Iron Pillar as well, that is worth a visit. A popular picnic spot with the Minar for a backdrop, the Qutub Minar also hosts the Qutub Festival which symbolises the tower's glory and is a major crowd puller. Soaring at 240ft, the Qutub Minar measures 14.2m at the base at 2.7m on the top with a spiralling staircase of 379 steps that take you up the tower and has a little tilt, about 65m above the ground. Each floor of the Minar has an extending balcony surrounding the minaret and is supported by corbels. In addition to visiting the Qutub Minar, you should also visit some other historic monuments like the Quwwat-ul-Islam Mosque, Alai Minar, Moti Masjid, Tomb of Adham Khan and Zafar Mahal.
World's Largest Sundial - Jantar Mantar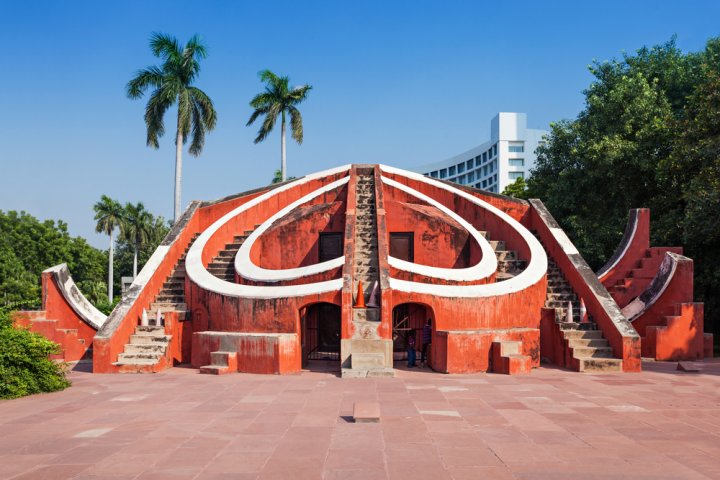 A massive building located at Parliament Street in the South Connaught Circle of New Delhi, Jantar Mantar was built to help improve the study of time and space, established by Maharaja Jai Singh in 1724 as part of a collection of 5 such observatories located in Mathura, Jaipur, Ujjain and Varanasi as well. In Delhi, Jantar Mantar constitutes 13 architectural astronomical instruments that can be used to amass astronomical tables and predict the Sun's, the moon's and planetary movements and timings and their strategic construct, as well as placement, allows the spectator to note the position with naked eyes.

The devices present here belong to Egypt's Ptolemaic astronomy that follows 3 conventional celestial coordinates and tracks the planetary positions, chiefly recording the equatorial system, the horizon-zenith local system and the ecliptic system. There are varied instruments within the observatory, chiefly the Samrat Yantra, Misra Yantra and the Jai Prakash Ram Yantra, in addition to a small Bhairava temple on the main site.
Exploring Ethnic Crafts at the Crafts Museum
The Crafts Museum or the National Handicrafts Museum is a colourful melee of India's diverse and rich culture and traditions and is a hub of exhibits varying in collections of textiles, local décor and handicrafts. Designed by Charles Correa, a well-known architect, the museum is managed by the Ministry of Textile, Govt. of India and houses over 30,000 exhibits of several craft items collected in the last 60 years from different parts of the country. A treasure chest of rich handlooms and handcrafted products, the repository has a sales division as well that serves tourists for souvenirs.

With an exhaustive list of fabrics, textiles, metal lamps, sculpts and wooden carvings, terracotta figurines and bamboo crafts, tribal paintings and more, the museum were established to preserve, protect and revive the practice of local handicrafts. From a range of galleries housed inside the complex, some of the popular arcades include the Courtly Crafts, Tribal & Rural Crafts, Textiles, Popular Culture, etc., in addition to a mini version of a village spanning over 5 acres and actual basic exhibits of rural India. The Museum also includes an auditorium, a library, a laboratory and a research center on-site.
National Gallery of Modern Art
The National Gallery of Modern Art is an art lover's paradise in India and is aimed at delivering some of the finest artworks to its visitors. The center preserves paintings and other artistic products that go way back to 1850 and was established in 1954 by the Govt. of India spanning over 12,000 sq.m. With the main museum situated in the Jaipur House at Delhi, the National Gallery of Modern Art is one of the largest in comparison to its branches in Bengaluru and Mumbai. With over 14,000 artworks that are as old as 150 years, the modern art museum hosts a variety of artworks created by Art Stalwarts like Rabindranath Tagore, Raja Ravi Verma, Thomas Daniell, Abanindranath Tagore, Nandalal Bose and several other Foreign artists and sculptors. Showcasing an ideal blend of modern and contemporary art forms, the museum hosts a string of visual galleries and varied exhibitions.
Okhla Bird Sanctuary and Noida's Botanical Gardens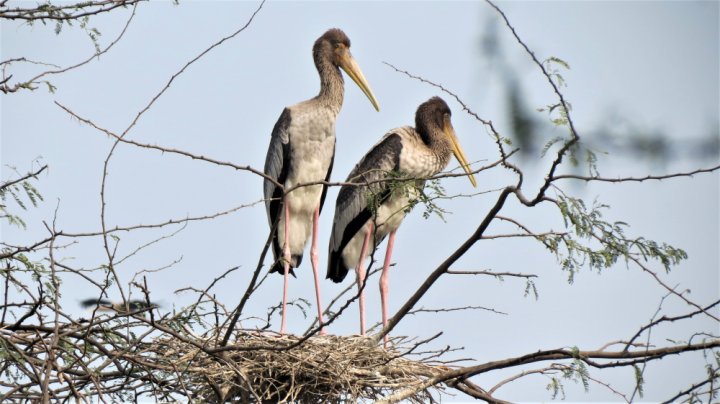 The Okhla Bird Sanctuary was built to preserve the ecosystem for several avian species and spans over 3.5 sq.km near the Okhla Bridge that is built over the majestic River Yamuna. Established in 1990, the Okhla Bird Sanctuary houses over 400 species of local birds and approx. 100,000 migratory birds, making it one of the most popular haunts for bird watchers. In the spirit of keeping Mother Nature healthy and alive, you can also extend your visit to the Botanical Garden in Noida, which houses a huge expanse of lush greenery with an assortment of some of the most exclusive plants in the country. Serene and tranquil, the Botanical Garden was set up in 2002 and operates under the aegis of the Ministry of Environment & Forests, Government of India. It is home to a primitive plant species called Psilotum nudum, which is known to be the offspring of one of the first groups of vascular plants over 400 million years ago. The huge expanse of the garden houses a variety of flowers, plants and vegetation which also include over 250 varieties of medicinal herbs and plants, a jogging track, and a picnic spot.
Delhi Zoo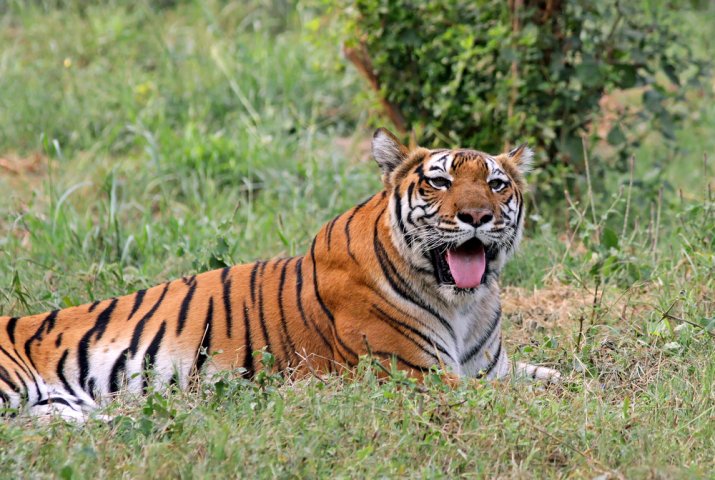 Launched in 1959, the National Zoological Park or popularly called the Chidiya Ghar, the Delhi Zoo is located near the Old Fort and is one of the most favourite haunts over the weekend for adults and kids alike. Well-preserved and flocked largely by tourists, the zoo houses a wide variety of animal species ranging from the biggest jungle cats to the tiniest bird species and also includes a number of other fascinating creatures like the Royal Bengal Tiger, Spider Monkey, Hippopotamus, Chimpanzee, Indian Rhinoceros. Brow Antlered Deer, Swamp Deer and Zebras, migratory birds like the storks and peafowls and an underground reptile house with an assortment of snakes and lizards, Indian star tortoise, Indian rock python, common rat snake, Indian cobra, etc. The Zoo not only houses a number of endangered species but also makes for a natural breeding ground for them with Conservation Breeding programs for the Royal Bengal Tiger, Indian Rhinoceros, Asiatic Lion and Red Jungle Fowl.
Pragati Maidan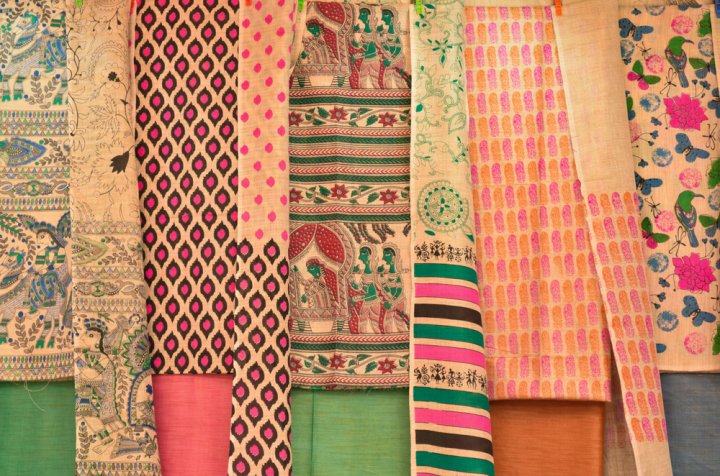 A huge complex cum exhibition ground spanning an exhibit area of 150 acres, Pragati Maidan is located on Mathura Road, New Delhi and is equipped with well-paved roads, eating outlets, gardens and lawns. It houses over 16 huge halls and is one of the biggest exhibition centers in Delhi that hosts about 70 National and International Conventions and Exhibitions annually. Built-in honour of India's 25 years of Independence-Technological Advancement and Native Talent, Pragati Maidan is a live example of 'Made in India' concept and a significant feature in the city's tourism.

One of the most sought after events conducted at Pragati Maidan is the IITF – Indian International Trade Fair, a key business event with an estimated footfall of 10,000 exhibitors and 300,000 visitors each year. Some other well publicised and attended events that occur regularly at Pragati Maidan include the Delhi Jewellery and Gem Fair, Delhi Book & Stationery Fair, Auto Expo and the World Book Fair. The fully equipped and well-developed complex also boasts of other attractions like the Defence Pavilion, a movie hall called the Shakuntalam and the Son of India Pavilion. The complex also has a number of food outlets spread across the center catering to its visitors with a central food court and an indoor seating facility.
Bonus Tips: A Holy Sojourn in Delhi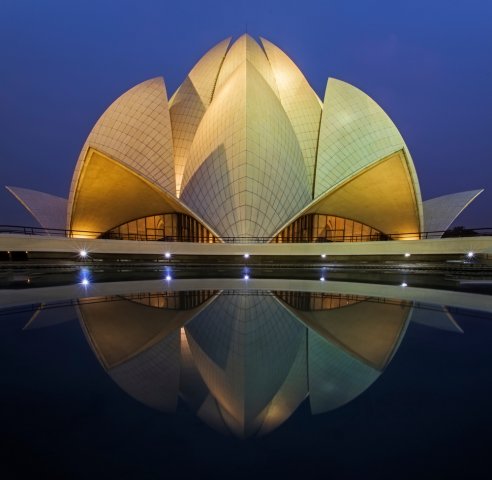 Given its rich cultural diversity, Delhi is filled with calls of the Azaan, temple bells, and Gurbani everyday. With a multi-religious populace, and a huge number of grand and small shrines spread across the capital city, Delhi is home to myriad religious and spiritual centers, adorned with architectural feats, cultural events and other crowd-pulling experiences. Here are some listed for you.
Akshardham: One of the largest Hindu Temple Complexes and top tourist attractions, the Swaminarayan Akshardham Temple has been constructed with intricately carved marble and sandstone with over 200 pillars and 9 ornate domes with over 20,000 statues. At dusk, the temple's beautiful architecture is illuminated with laser light and water show.
Lotus Temple: is an iconic temple from the Baha'í faith from Iran and has a distinct design that resembles a lotus flower. One of the last ones of the 7 temples built in the world belonging to the Baha'í faith, the Lotus Temple is set amidst lush green landscapes and was set up in 1986.
Gurudwara Bangla Sahib: is one of the largest and most prominent Sikh temples in Delhi, located centrally in CP. Originally residence to Mirza Raja Jai Singh in the 17th century and the 8th Sikh Guru, Guru Har Kishan, the temple feeds more than 10,000 people daily for free where volunteers engage in the preparation of meals in the community kitchen. The temple's open 24*7.
Iskon: It was formerly called Sri Radha Parthasarathi Mandir and belongs to the International Society for Krishna Consciousness, built-in reverence of Lord Krishna and his partner Radha. From its Vedic Cultural Museum to its Divine Aarti Ceremony and Hymns, the lotus-shaped roof of the prayer halls to its beautiful religious artworks and sattvic meals, ISCON is frequented by tourists in large numbers.
Hanuman Temple: The ancient Hanuman Mandir in Connaught Place is one of the oldest temples in Delhi, built in honour of Lord Hanuman and was built in 1542, and reconstructed later in 1724. With a 24-hour devotional chanting practise that's been ongoing since 1964, the mandir has been recognised in the Guinness Book of World Records as well.
ST. Stephen's Church: This goes way back to 1862 and is one of the oldest structures in the city that continues to be in use even after over 100 years of its existence. Built by the Anglican Mission Society, the church has a circular stained glass window that overlooks the main halls and is unique to the church with the church also being award the Urban Heritage award in 1993 for its Gothic Architecture.
Jama Masjid: It is India's largest mosque and is direct competition to the grandeur of its neighbouring Red Fort in terms of beauty and scale. With 40m high minarets on either side, onion-shaped marble domes and the aesthetic décor of white marble and red sandstone, Jama Masjid is one of the most beautiful mosques from the Mughal Era in the country. Built-in the 17th century, it can easily hold 25,000 people at one time.
From our editorial team
Don't Forgot to Taste the Food
Delhi is a great place for foodies and people who love to shop at flea markets. After you're done with sightseeing and want to make some intangible memories, hit the Palika Bazaar or Sarojini Market or have junk food at Chandni Chowk. There's something there for everyone, starting from kebabs to biriyani. Lip-smacking food and souvenirs that you don't need to spend a fortune on. What more do you need for a memorable trip?