Want to Create Your 'Happily Ever After'?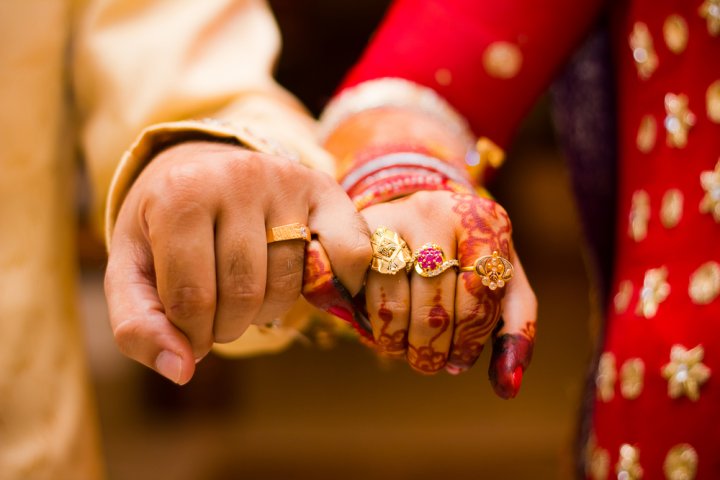 Have you ever given a thought as to what happens after a fairytale marriage? How do you get your happily-ever-after?

Well, it doesn't need to be told, right? If you are in a healthy relationship, then, you can create your fairy tale – gems, bling, and cash are not important to stay content. It's the small and the little things that count!
Communicating with Each Other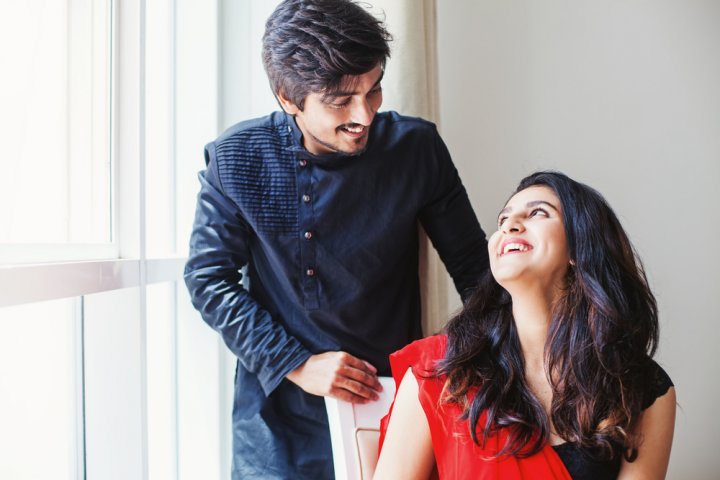 Smooth flowing communication bonds souls, and so, at least once a day spend time with each other talking openly. If there's something that is bothering you, you should talk with your partner – strike up a conversation and open up; this can patch up any misunderstanding before it becomes too big. It's also important to keep your partner in the loop of your day-to-day activities.
Sharing Common Interests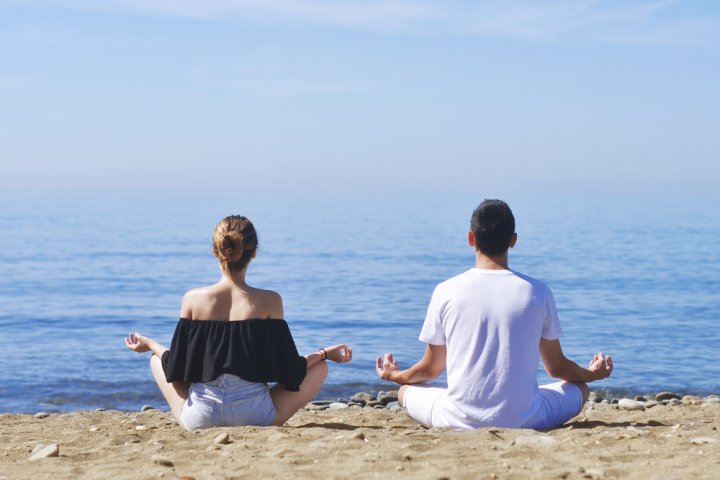 Sharing a few common interests is a sign of a healthy relationship. While you may not like his obsession with cricket, or he may not enjoy watching beauty videos with you, but there are many things that you can do with each other.

One such activity can be cooking – you can either take cooking classes, or you can cook up meals together. Or you can even start gardening – these sure are activities that both of you can enjoy together.
Cuddling & Hugging Each Other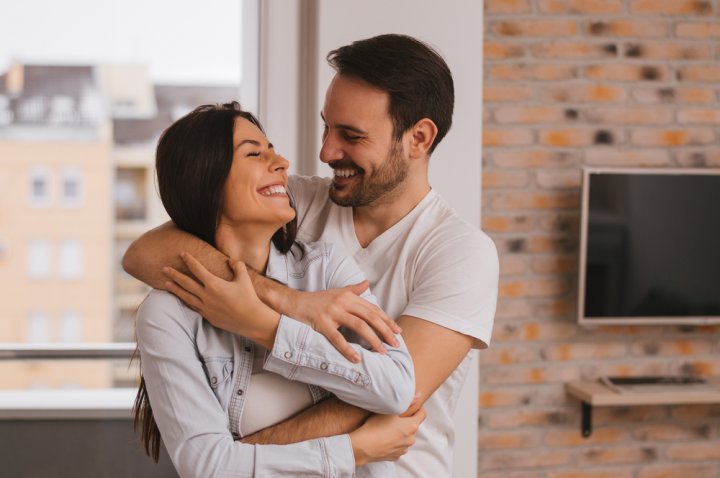 Sharing intimacy is a surefire way to feel connected and loved. You can lie down with each other and you know, cuddle huddle. Or you can even share a blanket under the moonlight evening, and talk about your day while cuddling.

After all, studies show that cuddling with your partner can instigate a sense of comfort in you, and is a sign of a healthy relationship.
Having a Great Sense of Humour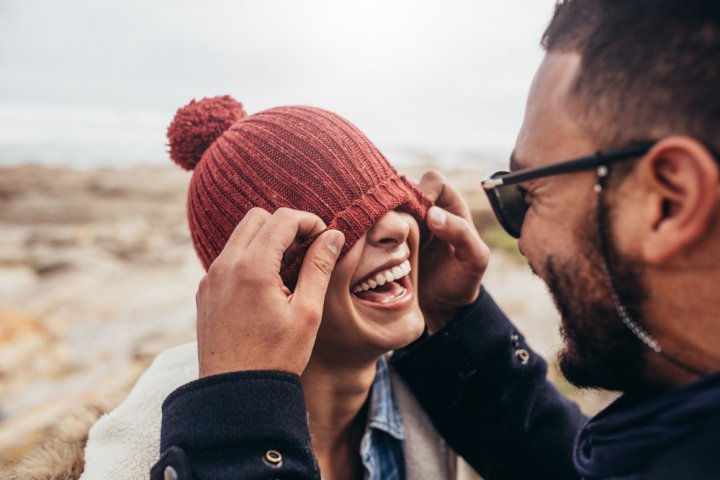 Can you imagine your life surrounded by only serious people? God knows we all need humour in our lives. And if you are in a relationship, then, you need it, too!

When you are in a healthy relationship, you will find the right time to be witty – studies have shown that the couples who laugh even at the silliest and lamest jokes are the happiest amongst all of the other couples, thus increasing the level of love between each other.
Taking Time Out to Plan Future Together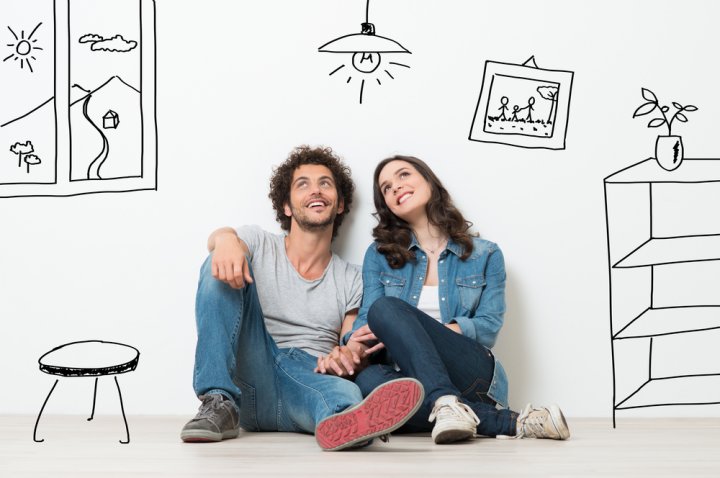 Planning the future as a couple can go two ways – one is taking notes and calculators, and the other one is having a deep and meaningful talk with your partner.

You two are a team, so, you should work like one – no matter what the matter is, be it related to your career or even buying a house, you should take on the journey together. After all, the happy couples have a way of planning everything together, no matter how irrelevant the issue is.
10 Exotic & Lovely Things to Do in Bangalore for Couples
Taking Culinary Classes at the Slurp Studio
Want to know a unique way of how to woo your beau?

How about cooking something for her that will completely whisk her off her feet? Take her out on a date at the 'The Slurp Studio'.

Located at Indira Nagar, Bangalore, 'The Slurp Studio' is the perfect place to get the both of you engaged in a couple cooking session, and woo her with your cooking skills. A cooking-cum-restaurant, it is one of the best romantic places in Bangalore where you can bond with your significant other and enliven your chemistry – the moments that you will share will be the ones that will remain in your hearts forever.
On a Dream Date at Bangalore Palace
How about turning your date into one of a fairy-tale experience?

Sprawling grounds, grand architecture, lofty turrets, gorgeous ballrooms – Bangalore Palace is all of these and so much more. Dubbed as the pure epitome of elegance, grandeur, love, and romance, the Bangalore Palace is a replica of the Royal British Palace in Berkshire, making it one of the perfect places for a regal date with your maiden.

The two of you could either take a walk in the sprawling gardens, explore the corridors together, or ride the Royal Carriage Horse that will make you feel like a royal couple of yesteryears.

The Bangalore Palace is located at Palace Road, Vasanth Nagar, in Bangalore.
Head to the Grover Zampa Vineyards
Is a date really a date if there's no wine involved?

Head off to the 'Grover Zampa Vineyards' with your beau – the best season to visit the place would be in February to April, as it will be the harvesting season that time.

During those moments of the harvesting season, the vineyard comes ablaze with beautiful colours, and with the fresh and juicy grapes blooming all around you, that makes one of the beautiful and romantic places for couples at Bangalore.

With your beau by your side, you can either take a walk down the orchards or can get involved in a wine-tasting session.
Riverside Camping at Sakleshpur
Located only a few kilometres away from the bustling Bangalore city, Sakleshpur is the perfect place to head off with your beau, if you guys are more on the off-the-beaten-track experience for a date.

Heard of the Sakleshpur Riverside Camping?

Yes, they have one – in the riverside camping of Sakleshpur, you and your other half can camp on the banks of the Cauvery river, and go for either boating or coracle ride by the Cauvery river.

You can try adventure sports like zip-lining, or go trekking into the wilderness. That being said, you can also be lazy and simply relax in your tent and listen to the sweet sounds of the Cauvery river – with your other half by your side, it will indeed be a memorable experience.
Visit the Lalbagh Botanical Garden
Do you know why the Lalbagh Botanical Garden is famous?

It houses a glass house that holds an annual flower show. Apart from a beautiful aquarium and lake, the garden has the biggest collection of tropical plants, seen in India, and is considered to be an epitome of natural beauty and serenity.

It's the perfect place to spend some quality time with your beau. By the way, do you want to know when the ideal time to visit the Lalbagh Botanical Garden is? It's on January 26 and August 15 as that is when the garden hosts its annual flower shows.
Watching the Sunset at Ulsoor Lake
Dotted with small islands that look straight out of a movie, the 'Ulsoor lake' has long been a fascination for both tourists and couples alike.

The Ulsoor Lake houses several attractions such as a temple that is dedicated to Subbaraya, a recreational complex, Kensington Park, and also the biggest Gurudwara in Bangalore. That said, you can even take your partner on a romantic boat ride, and we assure you – (s)he will fall for you all over again.
Booking an Appointment for Milk Bath at the Golden Palms Resort & Spa
Want to take your partner to an utterly out-of-the-box date? Golden Palms Resort and Spa should be your go-to place.

Located at the Golden Palms Avenue, Bangalore, you can head off with your girl and know this – both of you should be ready to get yourself pampered. Book an appointment at the spa, and you will be greeted with quite a hospitable staff with a refreshing welcome drink, after which a dinner will be followed at the Café Solaire and a grand bathing session.

Be ready to get pampered with a rejuvenating milk bath for couples – the tub itself will be one of the most memorable experience ever; for the milk bath, the bathtub will be filled with milk, honey, and rose petals that will not only nourish your skin but will also give you one of the most luxurious experiences you've ever had.
Having a Floating Date at the 'Jakkur Airfield
Instead of going for the usual cliches, how about taking your man to an unconventional date? How about a 'floating date' for instance?

You can surprise him with a hot air balloon ride that will glide over the beautiful landscapes of Bangalore.

Did you know that many adventure tourism centers in Bangalore provide opportunities for hot air ballooning? If you are a daring couple, then, having a date on a hot air balloon ride is a must.

Adventure tourism centers in Bangalore such as Aero Adventures and Adventure Tours India organizes hot air balloon ride now and then in the Jakkur Airfield. They do have their phone numbers for their offices, so, you can give them a call for further details.
Taking a Walk Around the Cubbon Park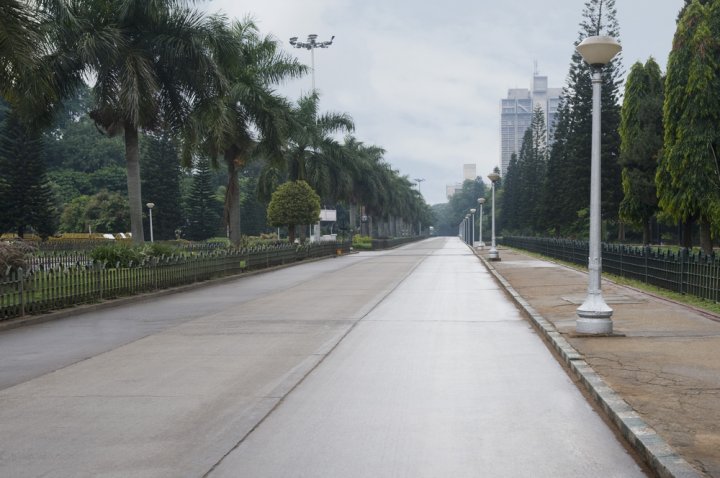 Known as the green paradise of Bangalore, the 'Cubbon Park' has always been ranked among one of the top romantic places to visit in Bangalore as a couple, and it has its reasons too.

Cubbon Park is a sprawling 300-acre park, and is a spectacle for eyes – it's filled with gorgeous flower beds, natural rock formations, trees, and monuments.

Want to spend some quality time with your beloved? You can take a stroll down the lovely walking path on a moonlit evening. It is located at Kasturba Road, Sampangi Rama Nagar, Bangalore.
Visiting the 'Bannerghatta National Park'
Located in Bannerghatta Main Road, Bangalore, the 'Bannerghatta National Park' is one of the few places that can pack-in adventure, excitement, and fun – all in one spot!

Best for enjoying the beauty of nature and wildlife, this national park attracts people in hordes, with its vast zoo, aquarium, snake house, and butterfly enclosure; plus its boating experience is sure to leave you mesmerized.

If you are looking for a unique yet fun date at this national park, you can take your beloved for a thrilling safari ride.

If you are looking to turn your date into one-of-a-kind experience, the Bannerghatta National Park is the one you should head for with your beloved.
Bonus Ideas for Keeping Your Relationship Healthy!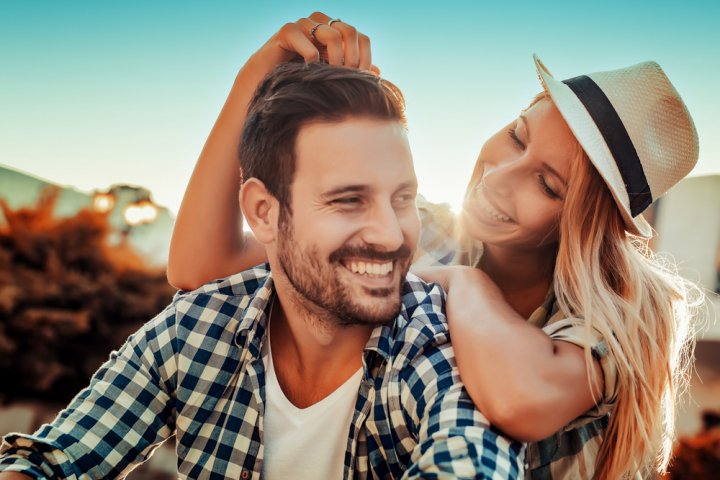 While alone time is always great, but you know, there are certain things that you can do together as a couple, and they should remain at the top of your lists.
Working It Out in a Gym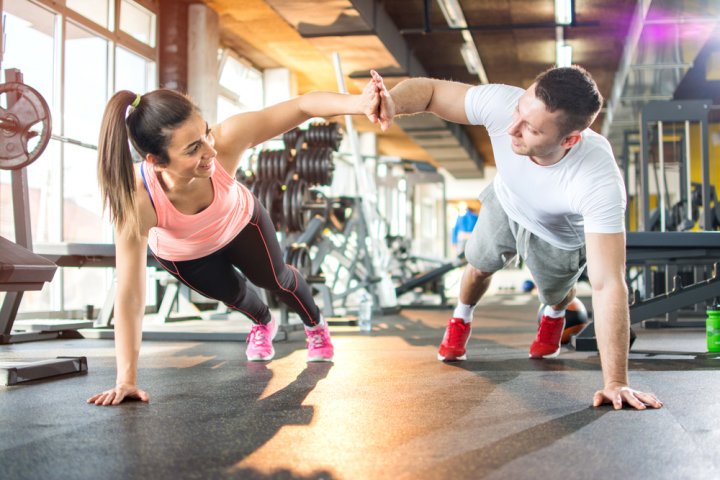 A good workout session is always good for the body and the brain, it improves both your mood and memory and doing it with your partner doubles its advantages.

Exercises stimulate the nervous system which in turn leads to increased heart rate, blood pressure, and respiration, and it is this heightened physiological state that arouses the body and makes you perceive your partner as more attractive.

Isn't it time already to get yourself and your partner a new pair of sneakers?
Visiting a 'Never-Been-Before' Place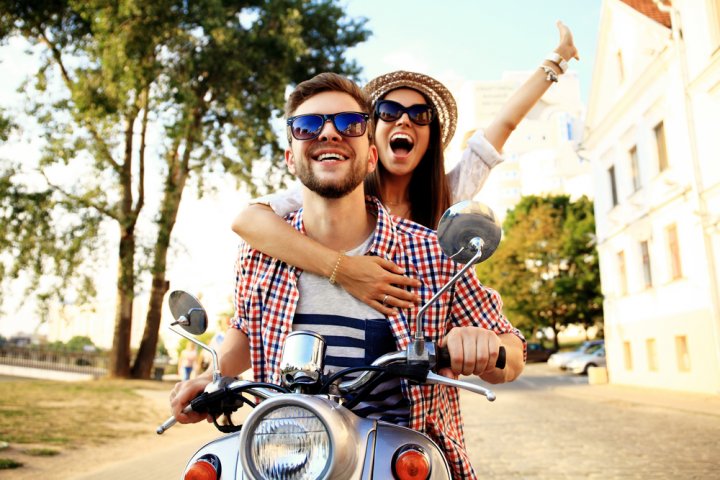 Travelling to a place that you have never gone before, and with your partner, can surely bring that spark of adventure and excitement in the relationship.

Taking a break away from the usual routine of your life can make you feel refreshed and invigorated, and doing it with your partner can enliven your relationship.
Checking in on Each Other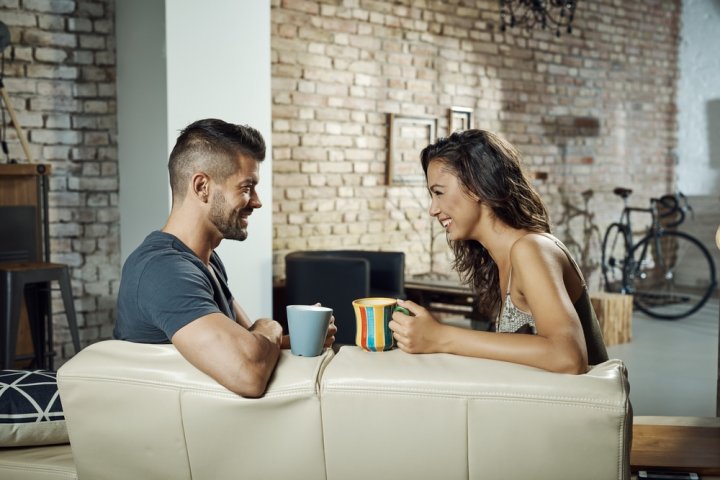 It may look unnecessary, but studies say that you should take time out of your daily routine and talk things out with your partner. See how the other is doing and ask about their day, no matter how it went.

Ensure everything is in order, because someday, all may not go well, and your partner may need extra attention – in such cases, you should work together and make sure that all goes well.
Learning about the Relationship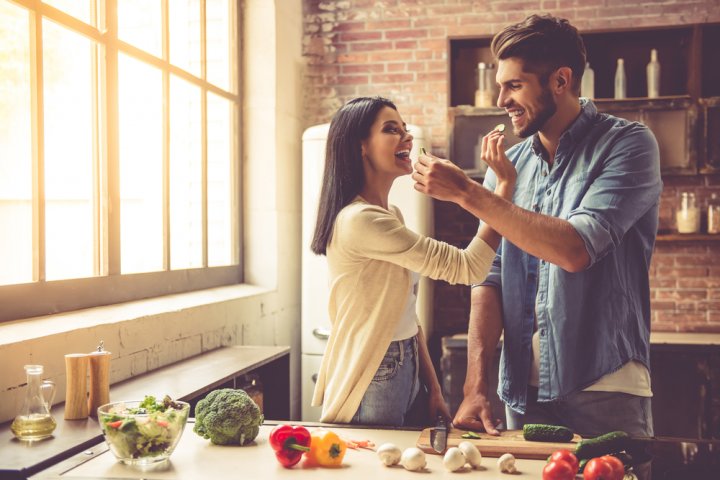 People tend to learn a lot when it comes to learning about careers and homes, but when it comes to a relationship, they often fall short.

It's not a matter of learning as you go – instead, what you should do is to take note of partner and see how they communicate and expresses their love; doing so will benefit you, and that's a start of a healthy relationship as you will be better equipped with any issues that may inevitably crop up .
From our editorial team
Remember It's Not as Much About the Place as Much It's About the Person!
Whether you decide on having that exquisite meal at that most expensive restaurant in the city or you just decide to walk around the city with him or her, remember that it isn't about the place you're at as much as it's about the person you're with! Talk your heart out or walk around hand-in-hand silently, lose yourself to the moment and make your partner feel the same.