Top 5 Beach Holiday Destinations for the Honeymooners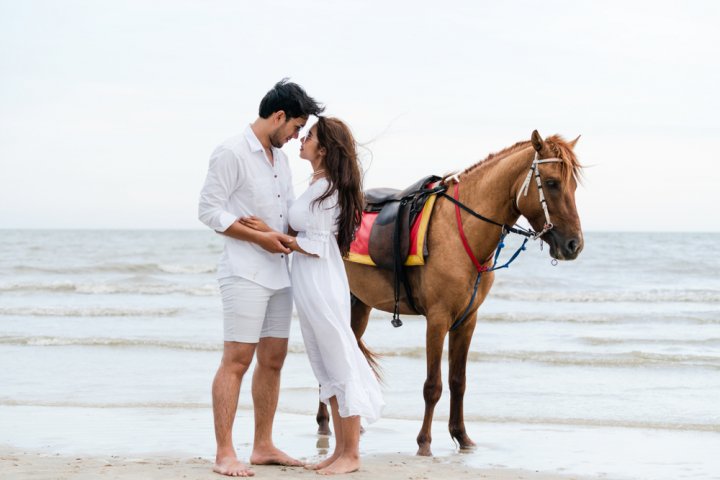 With the wedding season crawling in slowly, we have a lot of honeymooners planning their trips. What could be better than the beautiful beach vacations in India? These beach holidays give you the soothing time you need after a hectic wedding. As India is such a large country, it does have a lot of options when it comes to selecting the best beach for your honeymoon. Also make sure that you plan yoour visit to the beach as per the weather, you don't want to end up on a closed beach for sure. Fresh Air, Island people and exploring the ocean is fit for your first journey.
Agonda Beach, Goa
Looking forward for a perfect vacation with sunbathing, relaxing and swimming, Agonda beach in Goa is one of the best beach areas for vacations. This is a place where you can quit all your worldly affairs and chill with a cocktail. The bungalows perched on the beaches give an exotic beach view from your room. You could also visit the church located centrally on the beach for some spiritual time. For the adventure lovers the place offers amazing hike on the hillocks, dolphin rides. Even a ride through the country side to mingle among the locals is quite aesthetic. For foreigners the place offers currency conversion centers in the local shopping arenas.
Varkala Beach, Kerala
As God's own place, Kerala is every travelers dream come true. Honeymooners would love to indulge in the beauty of backwaters and relax with their spouses. Varkala Beach is one of the most peaceful vacation spots. It also claims to be among the top 10 seasonal beaches by discovery channel. The laidback atmosphere with a mix of running landscapes, brown sand and soothing sea makes it a top honeymoon destination. Popular for sunbathing and swimming the beach offers a striking sunset view. Other activities where you could partake are wind surfing, parasailing and swimming. For meditation lovers this beach offers an exquisite Ayurvedic and yoga treatment spot. Apart from these you can shop from the eternal rows of huts along the cliff which has everything from jewelry and handicrafts.
Puri, Orissa
Soaking your feet in the beautiful white sands, to the sound of breakers rolling in the Bay of Bengal and visiting the auspicious jagannath temple should be next on your travel plan. We know what you are thinking? Puri is the best place for your honeymoon trip. The city offers the best and most exotic beaches in the country. With a coastline of 485 Km it offers the visitors beautiful turquoise blue waters and golden sparkling sand. Laying on the beach you can spot some exceptional migratory birds. Some of the most talked ones include Paradip, gopalpur, and the oldest of the lot i.e. chandipur beach.
Yarad Beach, Vizag
A serene beach with rocky hills, Yarada beach is a well kept secret from the local bustling crowds. Located about 15 Kms from Vishakhapatnam, Yarada is one of the safest and cleanliest in Vizag region. The aesthetic value of the beach increases more due to its stretch of plantations and landscaping. You can easily drive up to the beach in a couple of minutes from the main town. The beach has crystal clear waters and golden sands; it is a clear beauty of the Bay of Bengal. You can walk the beach rim with your feet soaking in the beauty of the beaches.
Dhanushkodi Beach, Rameshwaram
Dhanushkodi Beach, Rameshwaram offers awe inspiring views, beautiful landscapes. The place is a visual treat for all its tourists. The beautiful landscapes are also perfectly suitable for photography. This small town located in the southeast of Rameshwaram is popular for its two famous heritage sites Dhanuskodi beach and Dhanuskodi temple. One of the popular spots Archal munai also gives breathtaking and enthralling landscapes and the clear blue waters with coral reefs. If you love sea surfing it is the best place to indulge in. Honeymooners looking for a peace and quiet should make sure to check out the classic hotels around the beach for sure.
Plan This Holiday with Family to the Exotic Locations in India
Delhi, Agra, Jaipur - The Golden Triangle
Planning your trip with the family? India is home to a bunch of diverse cultures and ethnicities. North India is especially believed to be the hub of adventure, spiritual and scenic beauty mixed together. So if you have never explored this part of India. Now is the time to do it. Visit the three major cities of the North for a fun trip with family. Let's start from Delhi- the place which was once ruled by the Mughal Emperors and Afghans. The city has a lot of heritage places in its core areas. Some of the necessary visits include India Gate and Jama Masjid. For the shopping lovers the city is nothing less than a wonderland. The bustling bazaars of Chandni Chowk , Janpath or Sarjoini market will fulfill all your shopping craving right away.

Now to our next city Agra is home to one of the Seven Wonders of the World. Visited by lakhs of tourist everyday it is a heritage site claimed by UNESCO. But be cautious while travelling in summers; carry your sunscreen, hats and full sleeved blouses.

Now moving on to the next city Jaipur, also known as the pink city of our country. This city is filled with grandeur palaces and a rich history of Rajputs and Rajasthani culture. The city takes you to a different world of ancient Indian roots. Rajasthani food is pure veg but will surely enhance your taste buds. Some of the most famous food includes Dal Bati Churma and Ghevar in sweets. You will open yourself to the experience of fold dance and music. But living in the royal palaces is sure to make your heart skip a beat.
Ooty, Tamil Nadu - Queen of the Nilgiris
Beautifully tucked in the hills of Nilgiris, Ooty is the breathtaking experience any person will love to visit. Home to Toda tribes in nineteenth century it is the finest part of our country. Often compared to Switzerland Ooty is home to multiple travelers every year. Jawaharlal Nehru named this place as the "Queen of Nilgiris". Ooty also offers a view to quaint stone cottages, flower blossoming gardens and intimates lanes which are a retreat. Some of the important places to visit include Stone House by Sullivan built in 1822, the Ooty Lake, and the botanical garden which has a peak season from April – May.

These spots are loved by families and honeymooners equivalently. A picnic brunch in the Pykara falls or a visit to the national park in the Nilgiris Biosphere reserve is also among the most loved tourist spots. A few tips might come handy while travelling to this epic place. Drive safe when you are on Ooty roads, the roads are curvy and there is a high chance of spotting a few animals too. For a beautiful ride in the beauty scenes take a train ride from Coonnoor to Ooty. Also make it a point that you try the food if travelling during Ramadan .
Darjeeling - Queen of Himalayas
Darjeeling is the among the best hill stations to visit in India. Nestled among rolling Himalayan Mountain this place is the Queen of Himalayas. It is also very popular among the outdoor enthusiasts. Some of the popular spots include Tiger Hill, Batasia Loop, War memorial, Himalayan Zoological Park and local bazaars for handcrafted items. Most importantly tea gardens should be your top priority. These tea gardens welcome you with open hands with different teas from Oolong, black, white to organic. Carry them back for your friends and family as a token gift. They are sure the best prized gifts for everyone. Try the authentic flavors from house of tea, Nathmulli Tea & sunset lounge, golden tips lounge etc.
Kerala - The God's Own Country
Located on the tropical Malabar Coast with Arabian coastline of 600 KMs, Kerala is considered to be God's own country. Kerala is exquisite because of its golden beaches, emerald backwaters, lofty mountains and traditional art forms. For the adventure lovers, Kerala offers legacy of boat rides which are known as Chundan Vollam a century's old form of sport. These races truly inspire awe. Other things to indulge while in the town are hill stations, Ayurvedic medicine, museums and art forms. Walking through the woods, houseboat cruising, and local village experience are really some of the magical moments of this enchanted state. Also make a point to tour events and festivals whenever you are there. During the months of March they have authentic festivals & fair with ritualistic celebrations.
Udaipur - The City of Lakes
Known as the country's city of lakes, Udaipur is a westerly Indian city filled with series of artificial lakes and royal residences. You would love to explore tour sites like City Palace, Lake Pichola, Lake Garden Palace, and Vintage Car Museum. These palaces are popular for History, Architecture and photography. The palaces are located amidst lakes with sunset views and bathing Ghats. You can stroll around pathways; have luxurious meals in restaurants or even a picnic at the flower garden. All these places can be visited in a much budgeted amount too. On the other hand vintage museum houses offer some of the popular cars used in Bond movies and famous vintage exclusive cars. So you know where to visit once you are there.
Jim Corbett National Park - Oldest National Park
You are a wildlife lover and a little adventurous at times. What should be your next trip? Jim Corbett national park is the oldest national park and a perfect trip to watch nature and wildlife from the grounds itself. With an area of 520 square kilometers it covers the most exotic hills, marshy land, large lake, riverine belts and grasslands. You can enjoy Jeep Safari or Elephant safari through the forests enjoying varieties of species of birds and animals, and the other healthy biodiversity of the park. The elephant safaris are fun and they cost you Rs.500 per person.

You can avail these facilities from 6:00AM in the morning. The elephant safari starts at Durgadevi gate and completes at Halduparao border. For the Jeep safari you can book the entire Jeep for Rs.7,000/- and 6 people can be comfortably seated in these. These safarias also start around early morning at 6:00AM and can go up to 5:30PM in the evening. Other safaris include canter safaris which are a little pricey than the formed mentioned.
Varanasi - The Spiritual Capital of India
Located in the Northern arena of the country, with Hindu pilgrims and sacred waters, this is a must visit place for all spiritual lovers. The Hindu pilgrim visits this city to attain salvation and freedom from the human cycle. The Ganges of Varanasi has the power to wash away the sins of mortal. Thus the place has thousands of visitors every year. Mark Twain once quoted" Banaras is older than history, older than tradition, older even than legend and looks twice as old as all of them put together". The Ghats of Varanasi are among the most popular. Some of them include Banaras Ghats, Assi Ghats, Manikarnika Ghats. The temples like Sankat Mochan, Monkey temple, and Shri kashi Vishwanath temple should also be included in your itinerary.
Travel Tips Before Planning Your Next Trip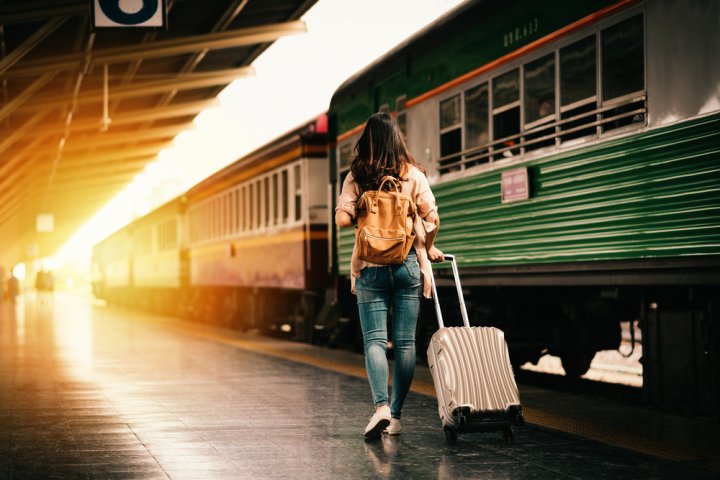 While traveling in India, it is important to take care of a few facts to travel comfortably and smoothly. When travelling to a new city make sure that you catch up a few local lingoes. While travelling to new place it is easier to catch up and mingle around if you are well versed with the local language. Also research as much possible about the local transportation. Try to know what are the cheapest means of transport. Every city has their own lifeline in terms of transportation. For instance when you are exploring Delhi travel in Metros on the other hand for travelling in Mumbai the cheapest option is by trains. Prior to planning your itinerary make sure that the place you are visiting is in sync with the current weather. Otherwise you might end up in a bad experience.
From our editorial team
Journey Through India And Have The Experience of a Lifetime
Serendipitous and fortuitous will be the happenstance of the first time tourist to India. You will come across India's plentiful endowments that are worth visiting. Leave alone the topographical landscapes, which range from beautiful beaches, hilly regions and even some exiting game parks, you can indulge into the culture and take for instance, when visiting Darjeeling- Queen of Himalayas, you can go there and enjoy their tea. So, plan your travel right with this guide, to enjoy the best of what India has to offer.