Why Manali Should be on Everyone's Bucket List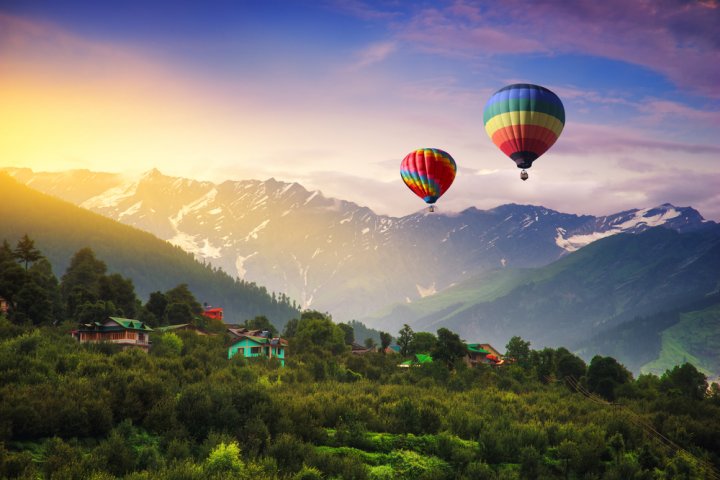 Manali is one of the most beautiful tourist destinations in northern India, be it scenic drives or market hotspots or the adventurous treks. It has ample tourist destination to cater almost all the age groups and every pocket size traveller. Leaving apart the scenic beauty, the sprawling markets are no less of tourist attractions. Located in the Pir Panjal range of the Himalayas this mountain city's lofty peaks are best for trekking and skiing. If spirituality is something which appeals you, then Manali has got some ancient and the most beautiful temples in the northern part of India as well.
Things to Keep in Mind when Travelling to Manali
Check Weather Conditions Prior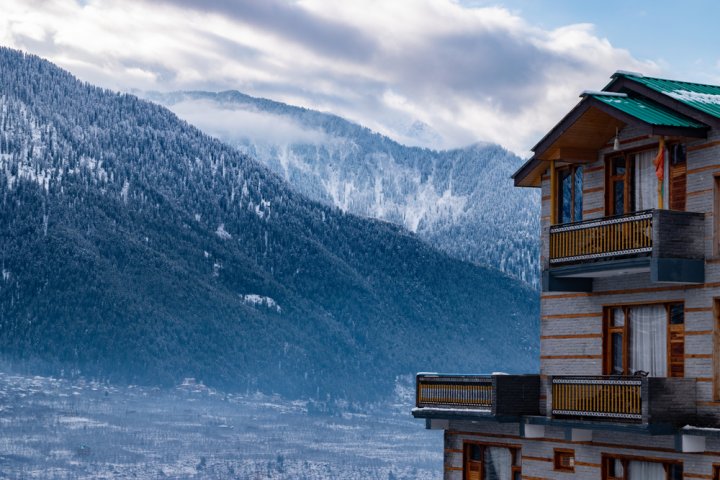 Being a smart traveller, you would always check for weather conditions before choosing any tourist destination. And Himachal Pradesh has a diverse weather pattern, so you have to plan accordingly. There are regions where the weather remains moderately cold in summer, and they have chilling winters, while there are regions where both summers and winters could be equally chilling. Apart from the seasonal variance, hilly areas are also susceptible to landslides and untimely flash floods, which is quite common in the Himalayan region.
Being Healthy & Fit is Important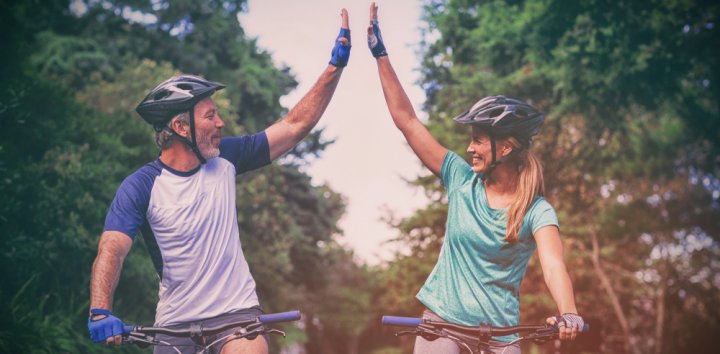 Each one of us is fond of street food and like to explore the local cuisines and unique platter every region has to offer. But health is something with you should always take care of when you are on a trip to an unknown location so avoiding junk food and street food, in particular, is something you have to take care of so that you can make your trip memorable.

Always keep some medicines with you while going on a trip for any unforeseen situation. Try to remain hydrated and wear good quality specs as the sunlight reflected from the snow can harm your eyes. Keep some home cooked hard stuff with you so that you can avoid outside food. Always go for local cuisine as they are prepared by keeping in mind the climatic nuances of the place. A basket of fruit can be a blessing if you have any health issues whatsoever.
Carry Important Essentials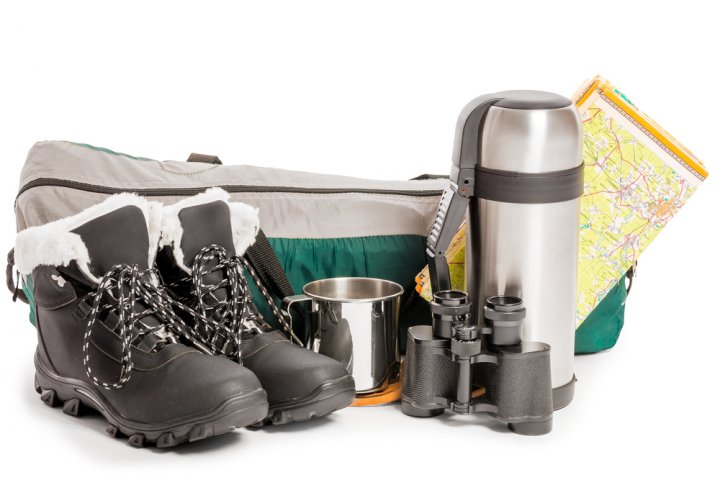 A trip to an unknown location can be equally thrilling and at times, equally dangerous too. So a list of essentials must be there with you so that you don't have to look up to others for any help. Always keep your ID proofs handy, if you are travelling with a camera, keep your batteries charged and still keep other sources of charging electronic devices with yourself.

A sunscreen lotion is a must for tourist visiting places with a high range of temperature variance. And a good pair of shoes coupled with warm clothes can help you avoid any cold-related issue. A small first aid kit can help tackle any minor problems that may come up.
Top 10 Places in Manali You Should Not Miss
1. Solang Valley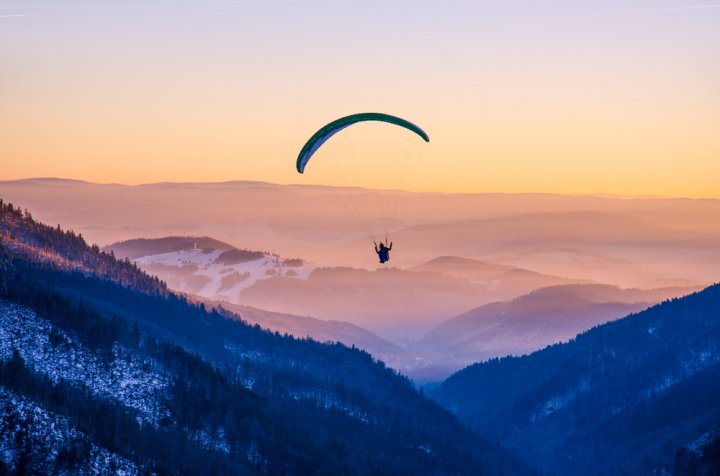 Sandwiched between the Beas Kund and Solang village lies the Solang Valley. If adventure sport is something you are looking for, then Manali has a plethora of adventure sports to offer, and it ranges from paragliding, skiing and horse riding. People from all age groups can find something to their interests. The Alpine forestry also adds to its beauty, and during the snowfall season, it became even more mesmerising and soothing. You can visit Solang Valley at all times of the year but the best time would be in winters when you can enjoy all the adventure sports although these tourist locations are always more appealing in summer than any other season.
2. Rohtang Pass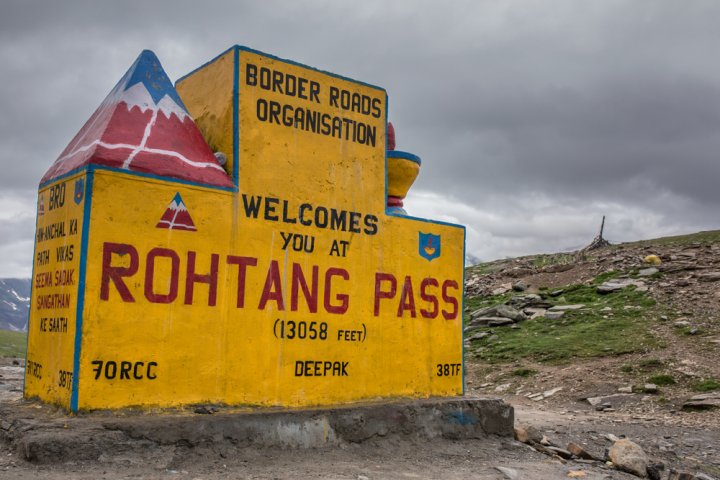 A Road trip to Rohtang Pass is a must while you are planning a visit Manali. Situated at the height of 4000 metres, this place has its beauty which is hard to be expressed in words, and thus road trip is the only way to explore the real Himalayan beauty. It is located at a distance of around 50 kilometres from the main city, and the only way to reach Rohtang Pass is by road, and the Topsy turvy hill roads are no less of adventure sports.

You will get trained drivers who can drive you safely to the hilltop, and you can see see the lofty Himalayan beauty. The place is unique also in the sense that it is one of the few regions of our country where nature is still natural and least artificial elements have reached over there. The lofty peaks covered with snow and the albedo effect of the sun rays and the snow can truly leave you speechless. But safety is something you should always care about as the slopes on treks can be unevenly sloppy, and you might end up hurting yourself, so adequate precaution should be taken to make your trip memorable.
3. Beas Kund Trek
If trekking is on your bucket list but you have a height phobia too then Beas Kund trek is something meant for you as it is also known as Trekkers Paradise, amid the lofty Himalayas, this trekking path is truly a bliss. The beauty at the friendship peak and the Shitidhar Ladakhi peak will leave you awestruck, and it will be there in your memories forever. The scenic beauty from these hilltops is no less of any famous European tourist destination for which you have to shell out thousands!
4. Hidimba Temple
If you have visited temples across the length and breadth of India, mainly you will see Nagara style of temples or Dravidian style of temples. But the Hidimba temple is unique in its architecture as it is one of the few temples built in the Pagoda style.

The temple is not only unique in terms of its spirituality but also in terms of its location situated into the forest range of the Pir Panjal the temple can be visited throughout the year. Not only the external but also the internal parts of the temple are a must see. A blend of spirituality and nature is what you are going to experience if you visit the temple. Also, the chirping of birds and swirling branches of local flora will take your experience to even new heights.
5. Jogini Falls
We all have priorities when we choose these spots at some destination but a waterfall is something which everybody likes, and it always gives you a breathtaking view, and Jogini Falls are no less! Sparkling water flowing from the hilltop making rills and gullies into the ground surface indeed appears serene. I think now you may realise the benefits of having a good pair of trekking shoes if you are on a visit to Manali. The lush green carpet of grass will compel you to stay longer than you intend to and the serene beauty will get you those beautiful clicks which you will remember for the rest of your life.
6. Gulaba
If the inaccessibility to Rohtang Pass in November and December is turning you away from visiting Manali, then you should consider Gulaba as it is one of the best alternates to Rohtang Pass. It may appear as an icing on the cake that it's also not as crowded as the Rohtang Pass.

If exploring an uncharted territory is something you are looking for, then go ahead for this place as the beauty is still at par with the Solang Valley or Rohtang Pass and the best part being, accessibility to this place is also not an issue as it remains mostly accessible throughout the year.

Distance from Manali is also quite decent, and it is just 16 kilometres, and here also you can enjoy paragliding and other snow adventure sports.
7. Manali Sanctuary
If you are a true nature lover, then Manali Sanctuary is a place you'd love to visit as it has one of the most diverse flora and fauna in the whole Pir Panjal range of the Himalayas. In winters, during the snowfall, Cedar and other Alpine trees are loaded with snow so whether you are looking for a solo trip or a trip with your loved ones, Manali sanctuary is something you cannot miss! Camping in the Manali sanctuary with a bottle of rum and some barbecue food is no short of heaven. So don't die in the scorching heat instead explore this beautiful sanctuary and feel the blessings of nature at a walkable distance from the heart of the city.
8. Vashisht Kund
Named after sage Vashisht, this is not only a holy place but also the unseen beauty of nature. We have a geyser in our bathroom but what about a natural geyser? A natural geyser, also known as hot water springs, they are not only a miracle of nature but also holds an extraordinary place in our ancient culture as this sulphur-rich water has incredible medicinal properties. And the best part is it is functional throughout the year, so, if the chilling winds of Manali chill you out, then you ought not to miss this spiritual and natural marvel.
9. Old Manali
There is an old saying in English "Old is Gold", and that aptly summarises the old Manali. If you are perturbed with the crowd and looking for some peace, then please head-out to the old Manali. It is a paradise for travellers as hotels and hostels are relatively cheaper than prime locations of Manali, so a state of peace and an affordable stay! What more could you expect from a tourist destination?
10. Kothi
If you are visiting any destination whether in India or outside India the best reflection of its culture and society lies in the villages where people are less manipulated, and nature is also in its purest form.

Kothi is a place where you can explore the real Himachal culture and witness the unseen and somewhat less disturbed areas. It is located 16 kilometres from Manali, and it can be easily reached through roads. The best part being, it has almost all sorts of adventure sports, and it is also open almost throughout the year.
A Beautiful Summer Destination

So let's summarise it so that you could know why you must visit Manali in your upcoming summer holidays. Manali is the perfect destination for adventure lovers, and if you love trekking, skiing, or any Himalayan adventure, then you will never want to miss such a beautiful place. Before leaving for the destination, you must book your accommodation in advance at the perfect spot so that you don't have to travel a long way to experience these beautiful places. Don't forget to take important stuff with you like IDs and a first-aid kit with you. Whether you are going for a honeymoon or any adventure, Manali is something that becomes whatever you want it to be. Believe us, once you get there, you will want to visit it again and again. So pack up your bags and be ready to experience one of the most thrilling travelling experiences ever!
From our editorial team
A Place for Both Hustle-Bustlers as well as Peace Lovers
Manali is one destination you could visit throughout the year. Lush greenery, mesmerising mountain ranges attract so many tourists that if you're someone who loves to meet travellers just like yourself, this place is not going to let you down. On the other hand, if silence and peace are what you preach, this place delivers you them as well. Pack your bags and visit this beautiful Himachal hill-station!