Gin: A Beverage Loved By All!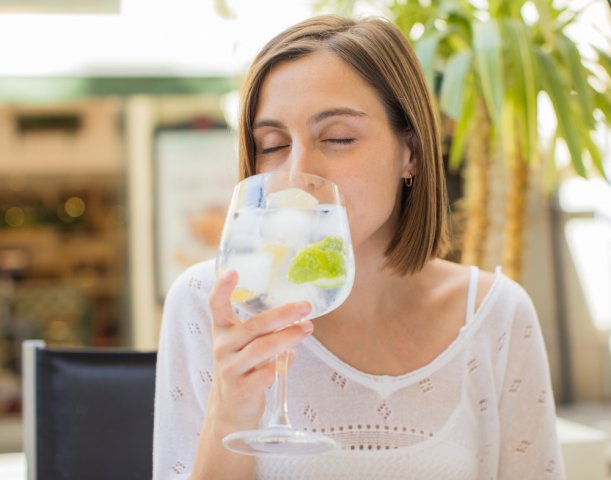 Gin is a distilled alcoholic drink that is made from juniper berries. It consists of about 40% alcohol by volume. It can be found in five basic styles which are the London Dry which has a sweet taste to it, The Plymouth Gin made in Plymouth, England mostly, The Old Tom gin again has a sweeter taste to it, then comes the Navy Strength which as 57% alcohol in it by volume and the last is the American or West Coast Gin which is mostly herbal.

Gin is basically made in three different ways: Distilled Gin, Redistilled Gin, and the Compounded Gin.

Gin has its own distinct taste. Usually, it has a herbal flavour with a spikiness of citrus and different spices. Most of the gins are dry with pine flavour due to the usage of juniper, but the earlier gins were mostly sweet.

The best way to drink Gin is to drink it by mixing it with different drinks, although the Dutch like to drink it straight. You can also mix citrus-flavoured drinks with wedges to make cocktails at home and enjoy your Gin.
Benefits of Gin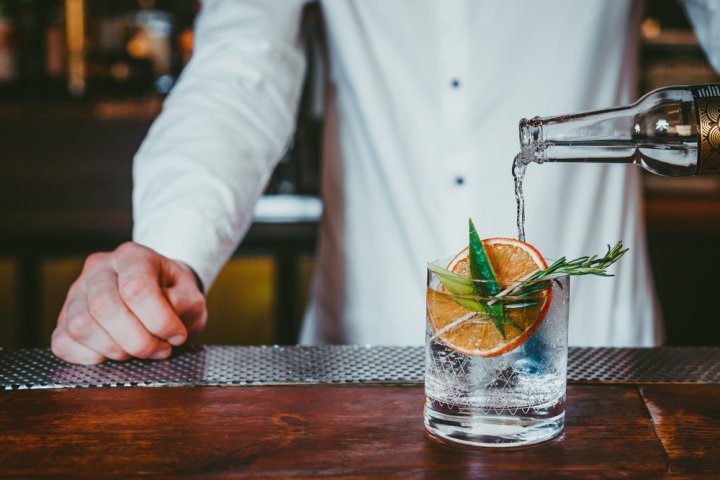 There are many benefits of drinking gin. Here are a few of them.
Juniper berries are a healthy fruit that carries many medicinal benefits. They are used as antiseptic and help fight coughs and lung congestion.
Gin is great for joint pains especially due to arthritis.
Juniper berries have loads of antioxidants, which mean lesser wrinkles and great skin. It also helps in neutralizing free radicals, which causes cancer.
It has the least calories; it also helps in increasing the enzymes that help indigestion.
Juniper berries have tons of flavonoids, which decreased the chances of getting heart diseases, and it improves blood circulation as well.
8 Cocktails You Can Make With Gin
Bramble
Bramble was invented by Dick Bradsell, a bartender in London in the 80s. It is one of the most loved cocktails made from gin.
Ingredients
2 oz gin
1 oz freshly squeezed lemon juice
2 bar spoons simple syrup
1/2 oz crème de mure
Garnish: Lemon half-wheel
Garnish: Fresh blackberry
How to Make
Mix gin, lemon juice and simple syrup with ice.
Put in a shaker and mix it well.
Fill glass with crushed ice and pour it on top.
Lace the top with creme de mure.
Garnish the drink with lemon half-wheel and blackberry.
Negroni
It is a simple and punchy cocktail and very easy to make. It is an excellent drink for a hot summer day. Here is how you can make it.
Ingredients
1 oz. London dry gin
1 oz. Campari
1 oz. vermouth rosso
How to Make
Take all the ingredients and mix them in a cocktail shaker.
Still properly with cracked ice.
Pour it in a glass filled with ice cubes.
Garnish it with orange peel.
The Better Decision
Another great cocktail you can easily make at home with Gin is The Better Decision.
Ingredients
1.5 oz Fords Gin
0.75 oz Cappelletti
0.5 oz lemon juice
0.5 oz simple syrup
How to Make
Put all ingredients in a cocktail shaker.
Add ice to it and shake well.
Pour in a glass filled with ice.
Garnish it with an orange twist.
Tom Collins Cocktail
This was invented in the late 1800s and was made as a practical joke, which turned into a very popular cocktail.
Ingredients
1 ½ cups ice
2 fluid ounces gin
¾ fluid ounce lemon juice
½ fluid ounce simple syrup
1 cup ice
2 fluid ounces club soda
1 lemon wedge
How to Make
Take a Collins glass and fill it up with 1 1/2 cups ice and put it in a freezer.
Mix Gin, lemon juice and simple syrup in a cocktail shaker.
Mix one cup ice and shake well.
Pour it in a chilled Collins glass.
Fill it up with club soda and garnish with a lemon wedge.
Gin & Tonic
It is a light and fresh cocktail loved by all. The list won't be complete without mentioning gin & tonic!
Ingredients
Gin
Tonic water
Fresh lime wedges
Ice
How to Make
Start by chilling your glass 20 minutes before serving the drink.
Put ice cubes in the chilled glass and add in Gin and one lime.
Add tonic water and lime juice of one more lime.
Garnish with a lime wedge.
Martini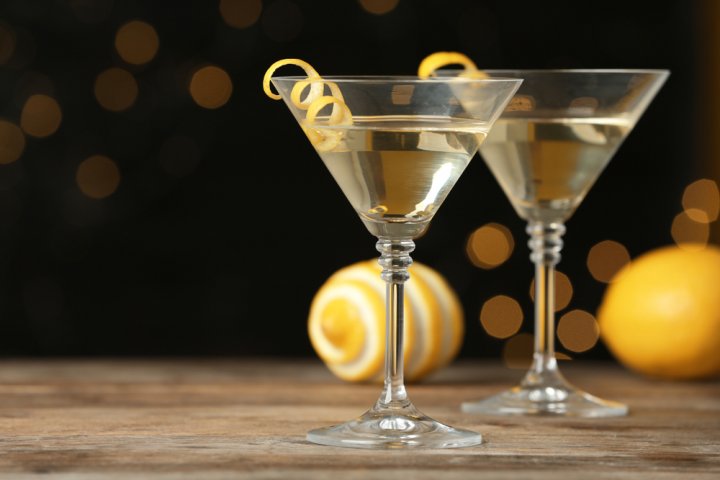 Ingredients
3 ounces gin (or vodka)
1/2 ounce dry vermouth
1 lemon twist or 3 olives skewered on a cocktail pick, for garnish
How to Make
Put gin and vermouth in a shaker and fill it up with ice.
Stir it well and pour it in a martini glass.
Garnish it with a lemon twist or an olive.
East India Gimlet
There is no way you can go about making a gin cocktail in India without making the East India Gimlet. Here is how you can prepare it at home.
Ingredients
1 small pinch dill
1 lime wedge
50 ml gin (dry)
50 ml lime cordial
2 dashes celery bitters
1 sprig dill, to serve
How to Make
Fill ice in a coupe glass and add little soda in it.
Add a pinch of dill, a lime wedge, Gin and lime cordial in a shaker.
Add some ice in it and shake it well.
Take the ice and liquid in the glass you had prepared earlier and strain the drink in it.
Garnish it with a fresh sprig of dill.
Salty Dog Cocktail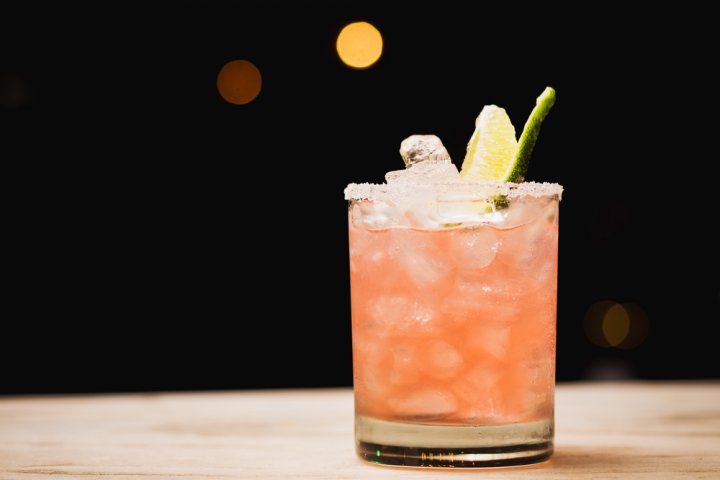 It is a delicious pink coloured cocktail. The salted rim of the glass gives it a sweet and sour flavour. You can make it with Gin, Vodka, or both.
Ingredients
1 1/2 oz Vodka or Gin
3 oz Grapefruit juice
4 tsp Coarse sea salt
Garnish: Grapefruit slice, salt rim
How to Make
Take a highball glass and put salt on its rim.
Mix grapefruit juice and gin together.
Pour it in the glass with ice cubes in it.
Garnish with a grapefruit slice.
Some Fun Facts on Gin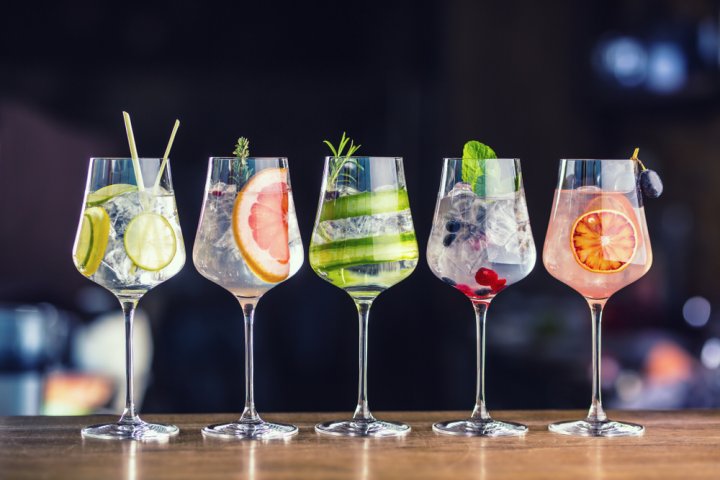 Here are some fun facts on gin that will intrigue you and make you fall in love with this extraordinary beverage even more.
Gin in the national spirit of England but it was made in Holland. Genever was discovered during the war of Dutch Independence in the 17th century.
It was invented by a Dutch physician, Franciscus Sylvius in the 16th century to improve blood circulation.
The Britishers came to India in 1857 and so did the popularity of Gin & Tonic. By then, it was started to be used in preventing Malaria.
Juniper berries are not cultivated, they are picked wild.
Juniper berry is not actually a berry; it is a female seed cone that looks like a berry.
From our editorial team
Having Benefits Doesn't Mean it Can't Harm You!
Just because gin has several health benefits compared to other alcoholic beverages doesn't mean that you should consume it every day! After all, it is an "alcoholic" drink, and too much alcohol always affects your health for the long term. However, if you consume it now and then and only in appropriate quantities, then you can actually reap out some benefits out of it!