Vietnam - A Beautiful Holiday Destination!
Vietnam has emerged as one of the most sought after travel destinations for Indians recently. In fact, statistics reveal that the number of Indians travelling to Vietnam has risen from 16,000 in 2010 to 1,10,000 in 2018! The visa procedure is simple and the place offers affordable boarding, lodging and sightseeing. This is of course why many Indians are keen on choosing Vietnam as their holiday destination. But there are plenty more reasons why Vietnam has become extremely attractive to tourists.
Why Visit Vietnam?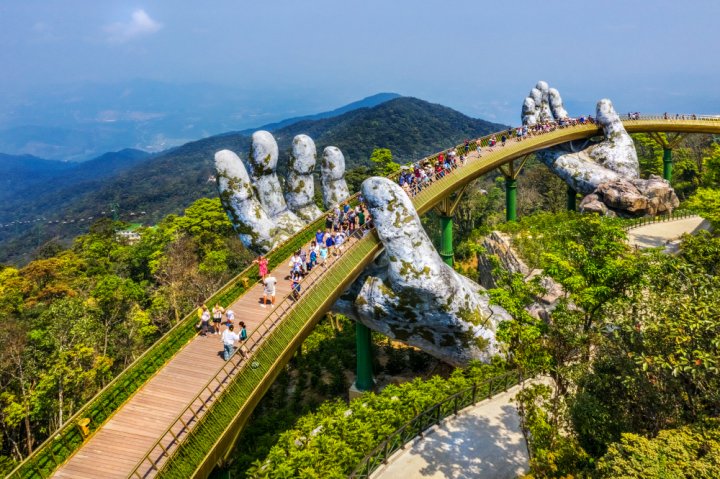 While choosing your dream holiday destination, there could be one or more reasons in particular to look out for. Vietnam, being a top tourist spot delights almost all types of tourists. Take a quick look at some of the reasons why Vietnam is a favourite tourist destination these days:

Abundant Natural Beauty:
Vietnam is simply beautiful and has amazing picturesque landscapes! From the towering mountain ranges in the north around Sapa to the lush forests, lakes, rivers and paddy fields – Vietnam is blessed with nature's bountiful reserves! If you are a nature lover and want to take some off-the-beaten path adventures or simply relax on the beach-side, then Vietnam is your go-to place.


Affordability:
Vietnam is relatively cheap! There are plenty of affordable options to stay and eat, so, you can allocate more money on activities to have an enjoyable trip here. Typically, hostel and hotel rooms are said to cost around only under $5, and a meal around $10. So, if you are on a tight budget yet want to explore an adventurous place, then Vietnam could be a good option for you.


Culture and Tradition:
The country has a deep-rooted culture and heritage. Despite the bustling tourism industry, Vietnam still has plenty of hardworking farmers, bison led labour equipment and modest homes since earlier times. Traces of the once prevalent French occupation can be seen in the architecture and other aspects of the towns. There are many monuments that document the Vietnamese War and other historic events.
Also, there are many travel-friendly places in Vietnam. The locals are very pleasant and helpful too.
Top-10 Places to Visit in Vietnam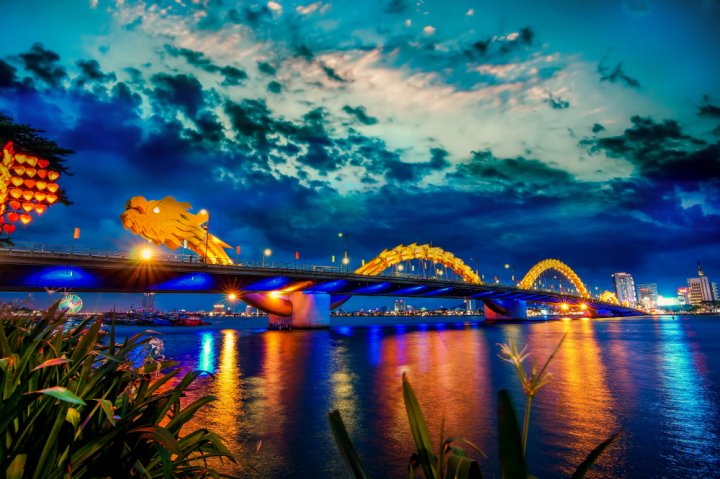 Here is our pick of the most popular top-10 places to visit in Vietnam.
Ho Chi Minh City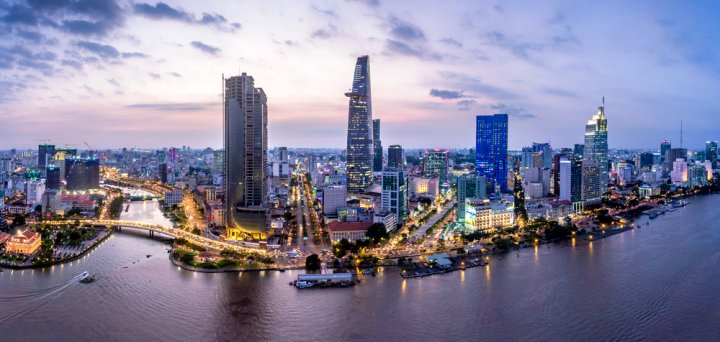 Named after the famous Vietnamese revolutionary and politician, this city is sometimes still referred by its old name - Saigon. Ho Chi Minh City is the largest city in Vietnam and is also the commercial hub. The city displays its influence of the French colonial era in its architecture and culture. The striking contrast between the old and new is interesting. You will see temples huddled amidst the skyscrapers and locals casting bamboo fishing rods in the busy yachts laden Saigon river. There are plenty of restaurants and cafes and lots of designer shops to do some high-end shopping too!

The top tourist spots in Ho Chi Minh City are:
The War Remnants Museum
Cu Chi Tunnels
Golden Dragon Water Puppet Theatre
Saigon Opera House
Ben Thanh Market and Saigon Square
Museum of Vietnamese History
Ho Chi Minh City Museum
Except for the Cu Chi Tunnels, all the attractions are located well within the city and are easy to reach.
My Son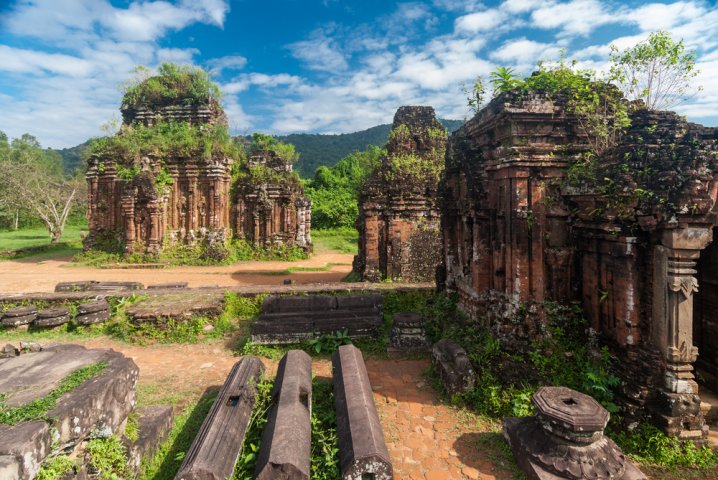 My Son is home to the captivating remains of ancient Hindu temples dating back to the 4th century! There are around 20 temple structures in this UNESCO world heritage site. What's most spectacular about this spot is that this ruined architectural site is located right in the middle of a lush green forest! You can use the free electric shuttle that takes you on a ride through the jungle if you find it difficult to walk through the place in the hot sun. To avoid the morning tourist rush, it is always better to visit the site in the afternoon. Alternatively, you can also plan your visit at 6 am in the morning when the gates are opened for tourists. The entrance ticket costs $ 6.7 per person which is well worth the visit here! It takes only an hour of car ride from Hoi An to reach here.
Mekong Delta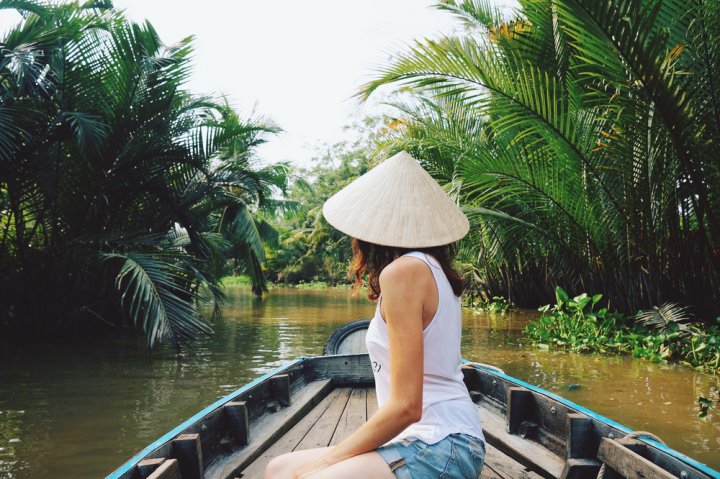 This incredibly lush plain on the water banks of the mighty Mekong river is a must-go place for all the nature lovers out there. The Mekong delta is full of life with chaotic floating markets and fishing boats! You can ride along in the famous circular basket boats called Thung Chai or get in the mud alongside local fishermen. The Mekong delta has plenty of paddy fields and is known as the rice basket of Vietnam. While this attractive place finds a spot in the itinerary of many tourists, rarely do they spend much time here. But we suggest that you plan a trip to the Mekong delta alone as there is plenty to explore here!
Nha Trang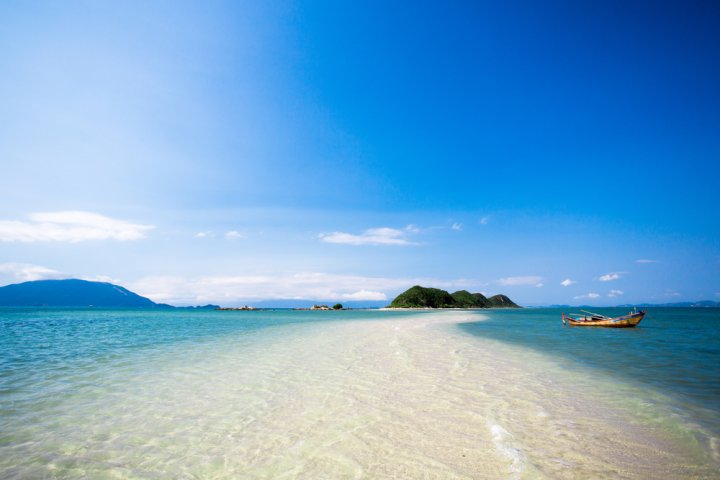 Looking forward to a beach vacation? Nha Trang is the place for some sandy fun and the summers are usually jam packed with local families and foreign visitors. This 6 km beach line is well maintained and is adjacent to the central Nha Trang City. There are designated swimming areas and many lounging areas for the perfect relaxation on a holiday. Apart from sunbathing there are plenty of activities you can do here. Head straight away to the ancient Po Nagar Cham Towers or the Alexandre Yersin Museum across the Xom Bong bridge for some historic exploration. Restaurants and pubs here serve fresh sea food and local Vietnamese cuisine.
Sapa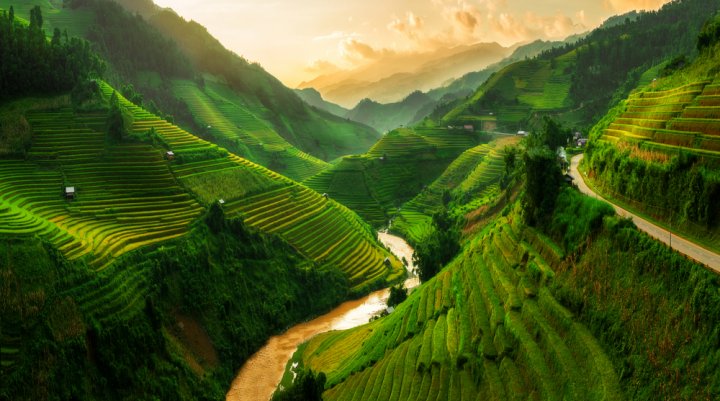 The Sapa countryside is home to Vietnam's most beautiful rural vistas. Sapa, located in the north-western part of Vietnam, is also one of the top trekking destinations. With staggering mountain views in the backdrop, this bustling tourist town was once an old French hill station. All major attraction spots like the Notre Dame Cathedral, Cat Cat village and Sapa Market are within walking distance in the Sapa town. The local hill tribe women will be seen selling handicrafts, food, jewellery and even shoes and handbags! There is even a "love market" here on Saturdays when young ethnic tribe people would come to fall in love and get married!
Hue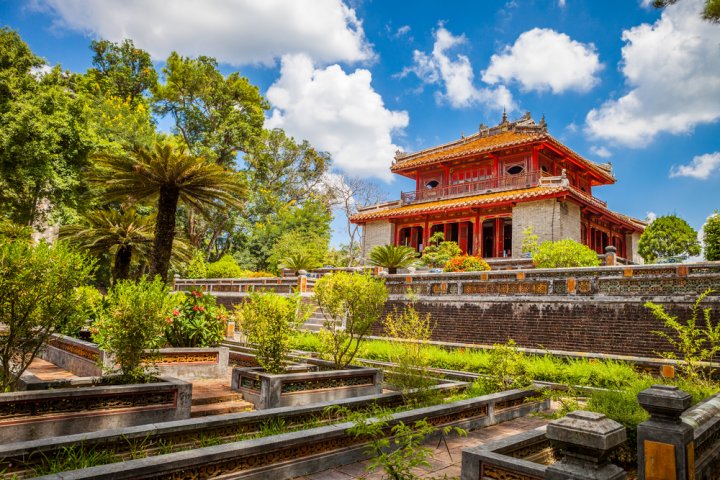 Known as the most royal city in Vietnam, Hue is packed with relics from the reign of the 19th century Nguyen Emperors. Located in central Vietnam, Hue lies on the banks of the Song Houng or the perfume river. It is also one of the UNESCO world heritage sites. There are several ancient monuments like the Hue Citadel, Thien Mu Pagoda, and the emperors tombs to be visited here. You can even take a riverboat cruise on the perfume river to visit a number of historic sites. Don't forget to check out the famous beaches and the mineral hot springs while you are here!
Hoi An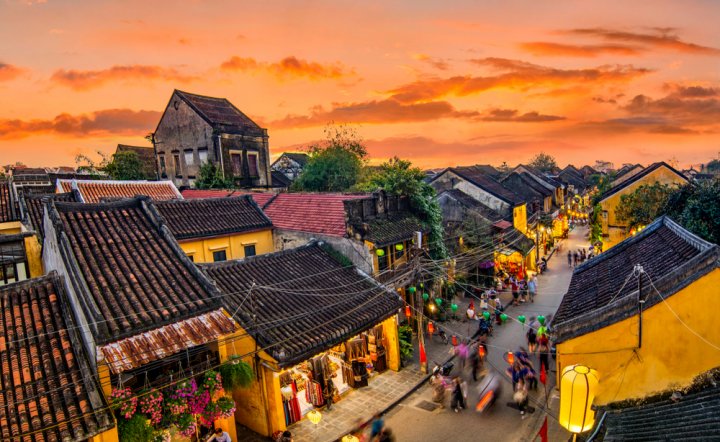 Hoi An is an ancient riverside town that is located on the south side of Vietnam. A visit to Hoi An, literally takes you back in time as this well-preserved town is very distant from modern development. Bicycles are literally the only form of transportation here as cars and motorbikes are totally banned from the centre of Hoi An! There are lovely shopping spots here and eateries which even offer cooking classes! Walk across the Japanese covered bridge, take a nighttime boat-ride among floating lanterns or stroll through the Hoi An night market - there's plenty to do here!
Hanoi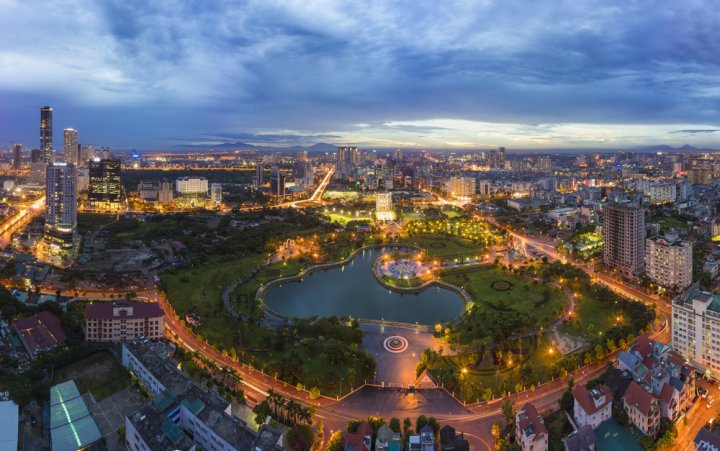 The capital of Vietnam, Hanoi is a loud, dynamic and bustling city with all the frenzies of busy city life, including traffic! Mouthwatering street food to traditional entertainment and fascinating historical sites, Hanoi is sure to keep you busy. Stroll through the old quarter (once a trade hub), visit the Ho Chi Minh Mausoleum and the Women's Museum, or take a trip to the Water Puppet Theatre and Hoan Kiem Lake. Finally, unwind at the many hotel accommodations here and also, don't forget to sample the street food and the very famous coffee while you are in Hanoi!
Halong Bay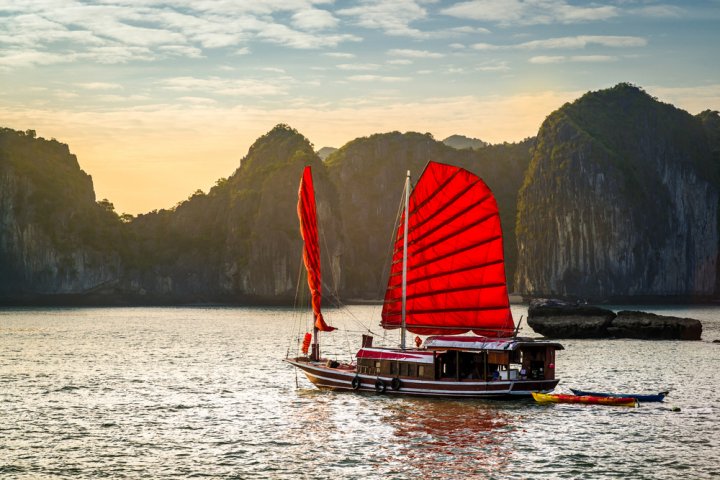 Pay for an all inclusive boat trip and enjoy your trip to Halong Bay at its best. There are also one-day and multi-day affordable cruises that should fit your budget range and still help you soak in the beauty of the Karst seascape. This UNESCO approved world heritage site has one of the world's most mesmerising views. The limestone islands make for an awe-inspiring scenery and is a view not to be missed if you are in Vietnam! Hang Sung Sot and Hang Dao Go are iconic caves in Halong Bay which are well known for their amazing stalagmites and stalactites.
Phong Nha-Ke Bang National Park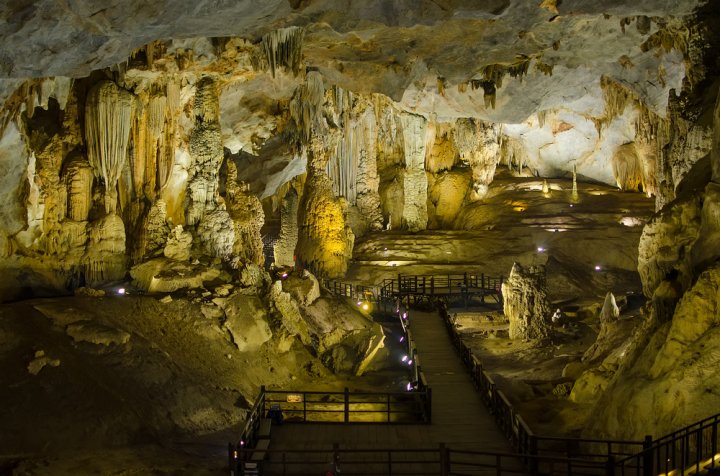 This world heritage site is known for its glorious caves and rare wildlife. This national park boasts of the biggest cave in the world and is a must see! Years old Karsts mountain formations are home to magnificent stalactite and stalagmite displays. The Paradise Cave is a staggering 31 km below ground level! If you are in the mood for adventure, then a visit to the "wet cave", or Tu Lan Cave shouldn't disappoint you as you even get to swim through the cave river. Rare and endangered animal species like the Langurs (a monkey species) and Asian black bears reside in the national park. You have to ask for guided treks to see them though.
Things to Keep in Mind When Visiting Vietnam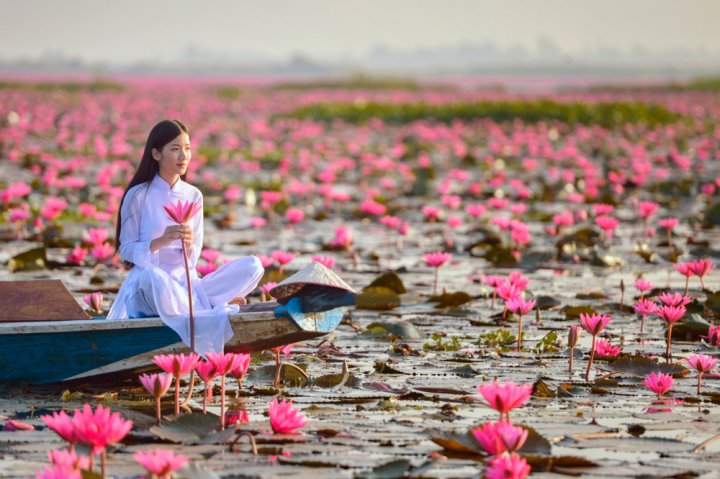 Be careful while trying out local cuisine:
Of course, if you are on an adventure you would definitely look forward to trying the local cuisine. There are plenty of street food dishes to try out here. The ingredients used are pretty much different and unique and they may not satisfy Indian taste buds all the time. You could try the weirdest of food in Vietnam like chicken feet or bugs, but we suggest you play it safe while on the trip and eat hygienic food only. Also, don't forget to carry a few medicines to treat a sick tummy while on the go!


Be prepared for the weather:
The natural weather changes significantly and dramatically in different parts of the country. North, south and central Vietnam could have entirely different seasons at the same time. So, if you are taking a long trip and planning to explore the whole of Vietnam at a go, then better be prepared for it! Make sure to carry all necessary pieces of clothing to help you combat the frequent weather changes.


Make sure to carry enough cash:
Apart from the main cities like Ho Chi Minh City, all other places in Vietnam still follow the good old cash transactions. So, its always a good idea to carry enough cash with you while on a trip to these places which are outside of the main cities. Most local vendors and street sellers do not accept cards in any form. So, better be prepared for it.


Don't forget to bargain:
Make the best use of your haggling skills as the sellers are pretty kind to reduce the prices on bargaining. Shopping in Vietnam is relatively cheap and is a great option if you are planning to splurge huge. You can get genuine leather belts for as less as below $ 10! You can also get good quality replicas of international clothing brands at super cheap prices!


Avoid tap water:
While in Vietnam, it is always best to be wary of your drinking water at the hotel as well as restaurants. Always ask for bottled mineral water to be on the safer side. This way you could avoid almost 90% of food poisoning incidents that could definitely take a toll on your enjoyment on the trip.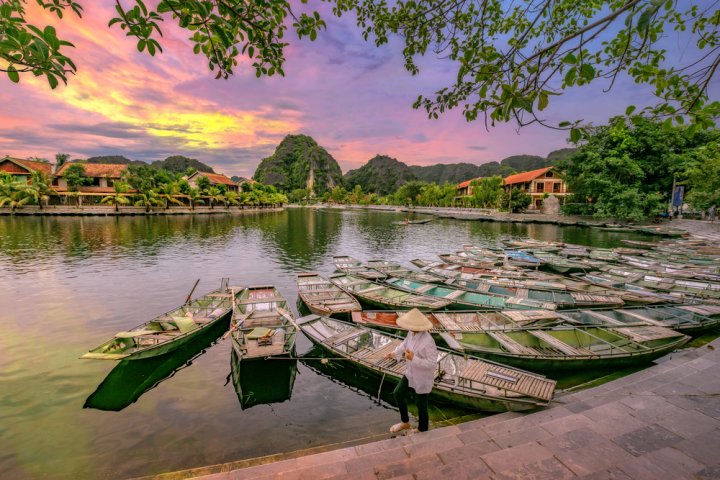 For the nature lover or the history aficionado or the adventurer in you, Vietnam is a place definitely worth a visit. If you plan to tour a place while on a budget and with no hassles, then choose Vietnam this time as your holiday destination. You couldn't go wrong on this one! Enjoy your trip and be safe!
Writer
Rubina Cheruvalath
Rubina is a free thinker and a dreamer. She believes that there is something to be learnt from everything. In spite of securing a technical education, Rubina chose to think beyond it and work in the management field. A proud mum of two boys, she aspires to explore the world with her family and create cherishable memories.
From our editorial team
Vietnam - A Land Gifted with Nature, History and Culture in Abundance
Vietnam is a country which is gifted by nature and steeped in history and culture. Although a little lesser known than the more prominent tourist destinations in Europe and North America, Vietnam is an excellent tourist destination, particularly for tourists on a budget and diverse tastes. Vietnam has something to offer to everyone. We hope that this BP Guide would have convinced you to plan you next holiday in Vietnam.