Top 10 Places to Visit in Phuket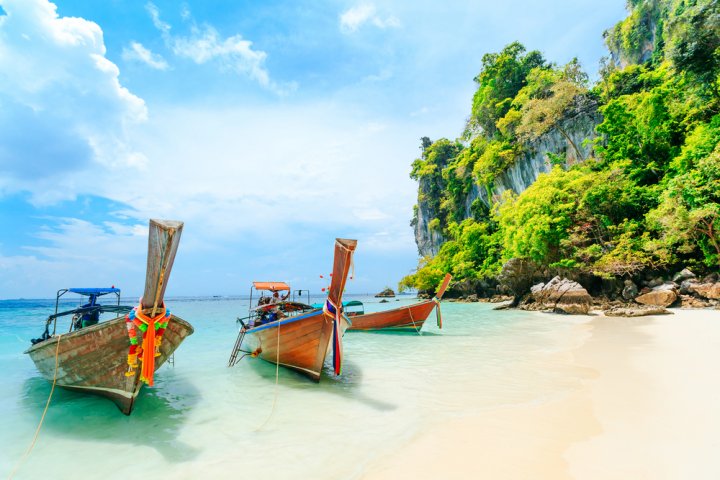 One of the popular travel destinations in Asia, the tropical Thai Island of Phuket has a lot of things to offer, from enthralling beaches to exciting adventures. Let's look at some of the reasons why you should visit Phuket.

Reasons to Visit Phuket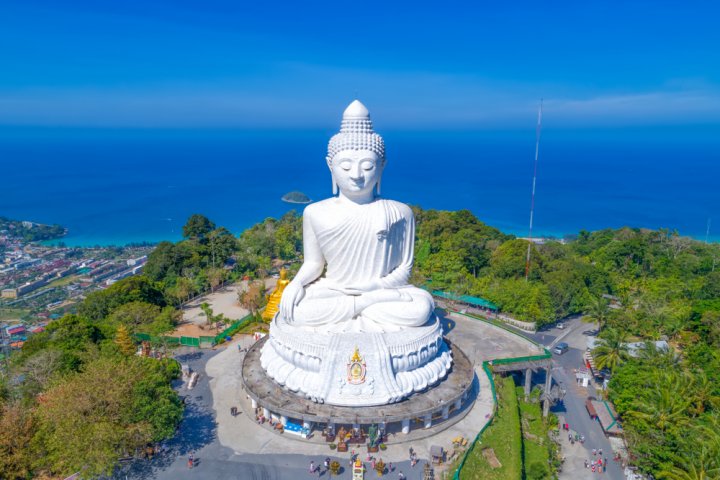 Delicious Food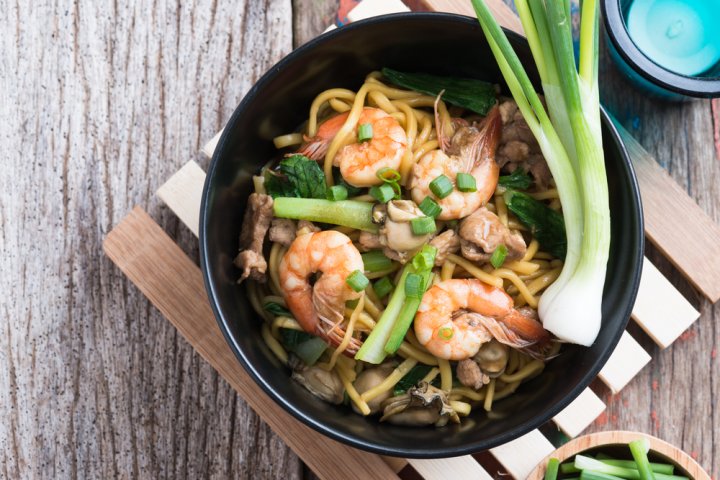 Thai food is considered to be one of the best food on the planet. So, getting to taste these delicious dishes, from sweet and sour soups to spicy noodles, can be a reason enough to visit Phuket. Eat as much as you want at the local restaurants and the streets, you won't be spending a lot either. You can eat traditional Pad Thai and seafood for around Rs.100 on the streets. Or, you can also try out restaurants, if you have money to spend.

Fantastic Beaches and Islands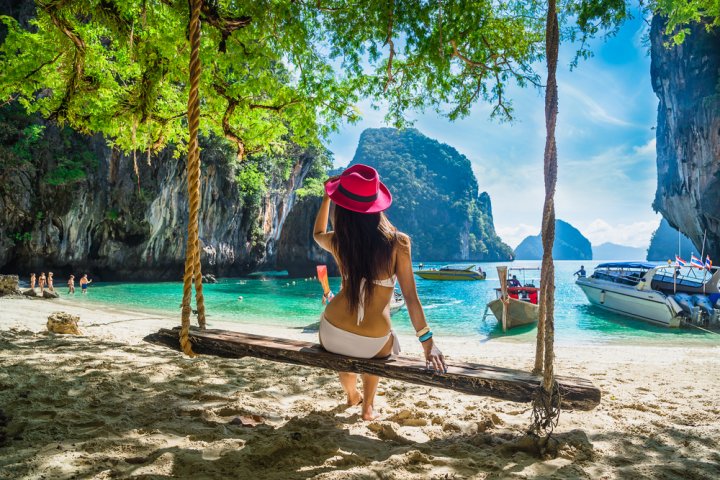 Who wouldn't want to be relaxing with the tranquillity of turquoise blue water and sandy beaches? And, the best thing about Phuket is, it has a lot of fantastic beaches and islands to offer. Whether you would like to be in the crowd partying or enjoy the silence, you just need to find the right beach for you. Freedom beach, Kata beach, Kata Noi Beach and Nai Harn beach are among the most beautiful beaches here. Phang Nga Bay, Phi Phi and Similan are the islands not to be missed.

Nightlife Experience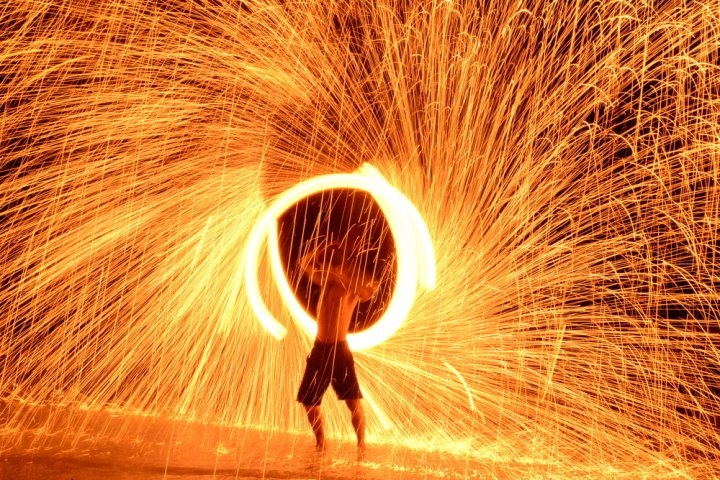 If you are a nightcrawler, Phuket has one of the most unrestrained nightlife in the world. With dozens of bars, pubs, cabaret shows, you will have a lot of places to be engaged during the whole night.

Permanent Sunshine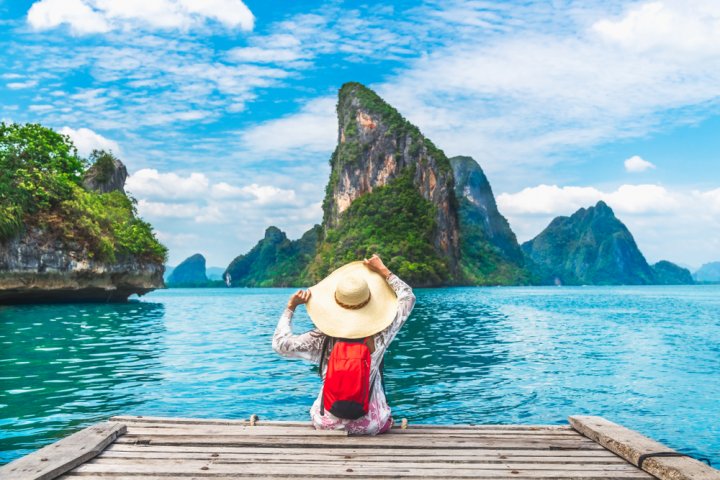 The vibrant yellow sun falling on the astute sea makes it dazzle. The pleasant weather and warm sun rays make your stay cosier.

Budget-Friendly Accommodations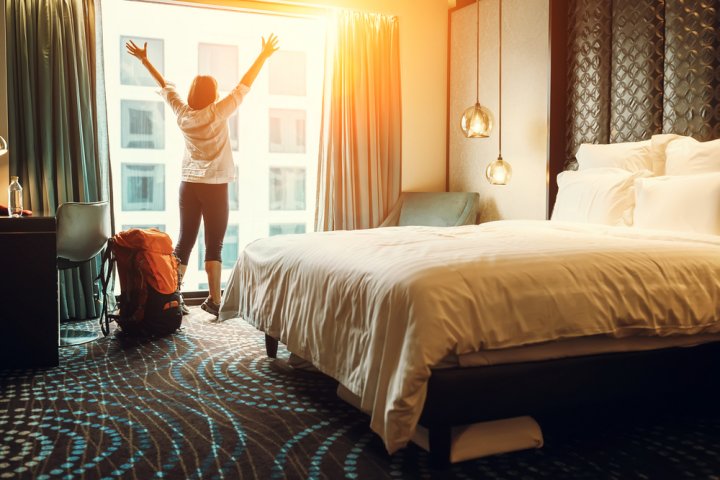 If you plan to travel on a budget, then you can do so easily in Phuket. For less than Rs.1,000, you can find a lot of options to stay. Make sure to check the hotels before you make your visit.
Stunning Adventures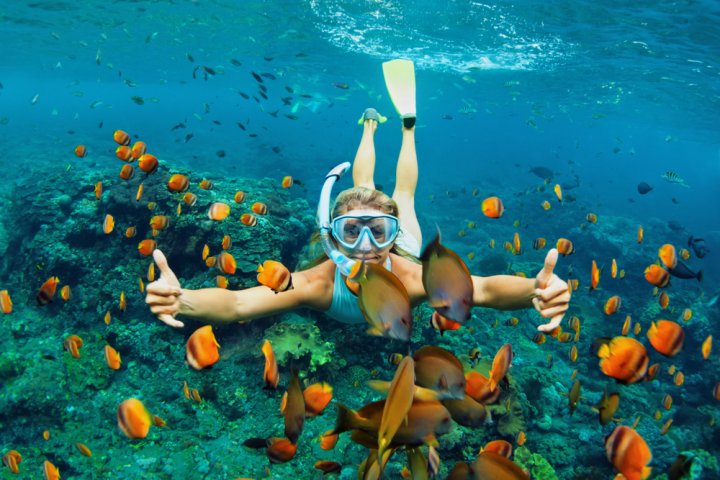 Visitors seeking an adrenaline rush can find plenty of options to do so. Phuket is especially famous for snorkelling and scuba diving. Furthermore, the option to kayaking and cave canoeing makes Phuket a very good adventure destination.

Amazing Culture and Temples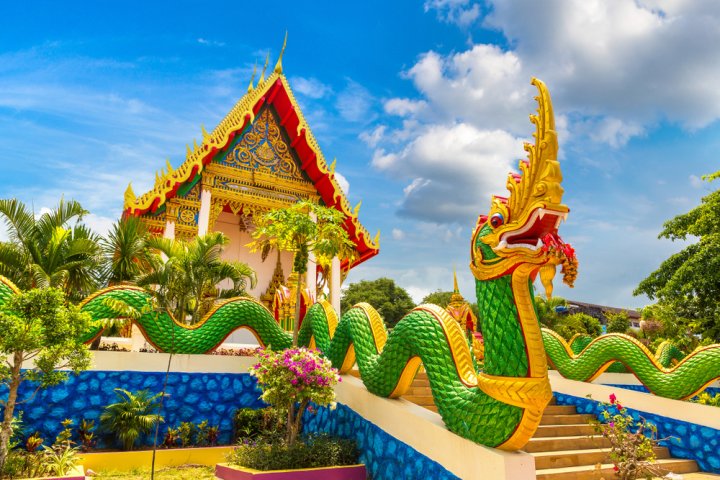 Numerous Buddhist temples can be discovered in Phuket. So, if you are someone wanting to be familiar with the Buddhist culture, architecture and museums, Phuket provides you with these historical and cultural outings too. This place provides you with the opportunity to be familiar with the Buddhist customs and traditions if you are looking for it.

Things to Know Before Visiting Phuket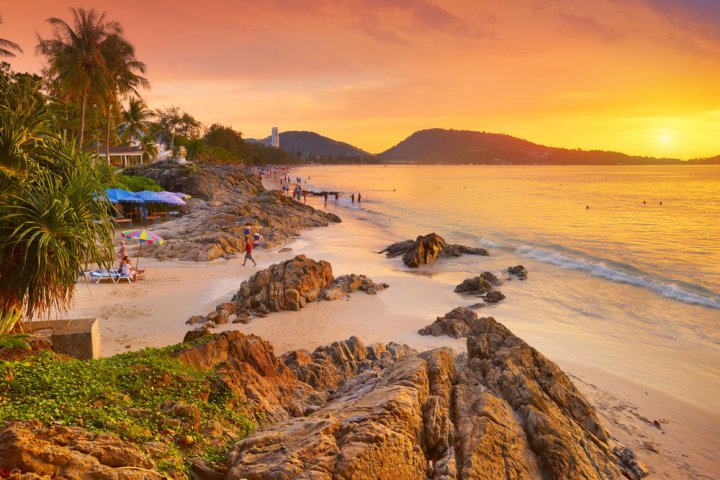 Don't Drink Tap Water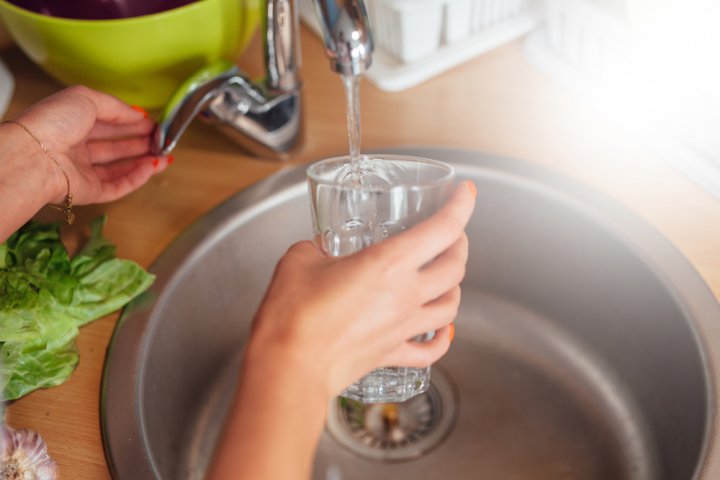 It is recommended that you always use bottled water for drinking. While spending money on water might seem extravagant for some, but it is safe not to drink tap water in Phuket. Also, the hotel usually provides bottled water to its customers. And, the prices of bottled water is cheap in Phuket.

Dress Properly When Visiting Temples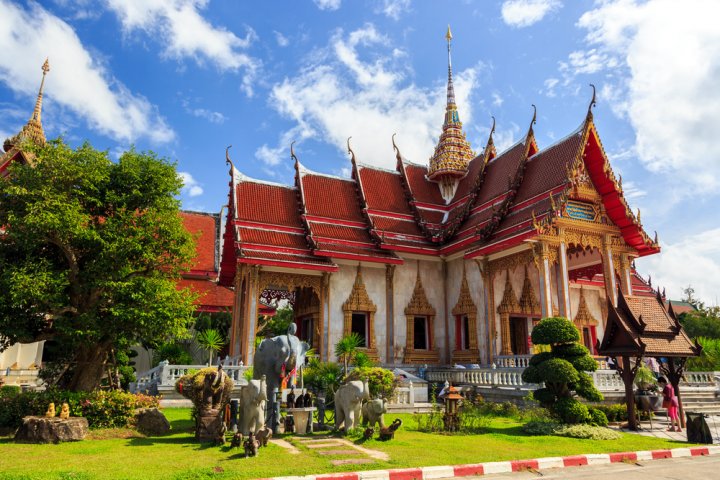 You need to dress properly while visiting temples in Phuket. Make sure that your clothes cover your shoulders and legs at least up to your knees when you make visits to temples. Wearing beachwear or short skirts is extremely impolite in such places.

SIM Cards are Available at the Airport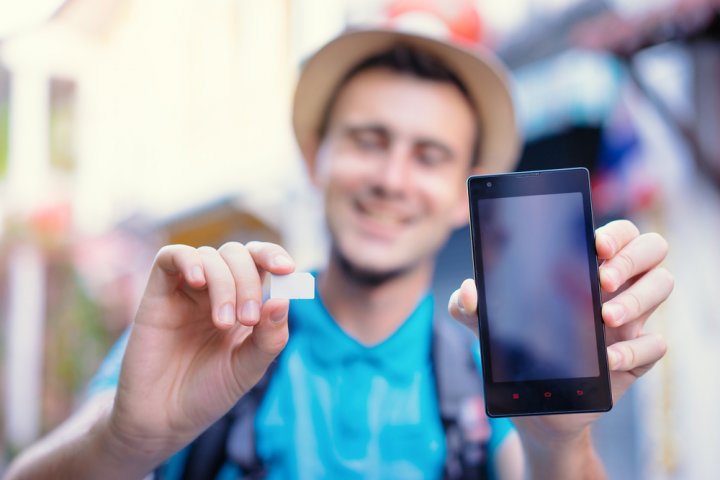 It saves you a lot of trouble to have a SIM card right at the airport. In Phuket, you can buy one right at the airport. Or, you can buy one in almost every convenience store. The SIM card comes with different packages. Choose one that fits your needs.
Be Careful While Swimming in Low Season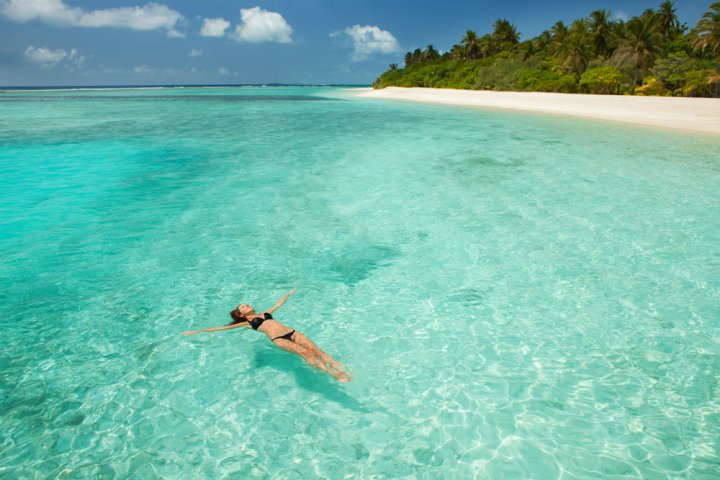 You should be mindful of going directly into the sea without any prior information. Low season (June-August) is not the best period to swim as dangerous rip tides can prevail in the sea. Also, never enter the sea if you see a red flag at the shore.

Travel During the Non-Rainy Season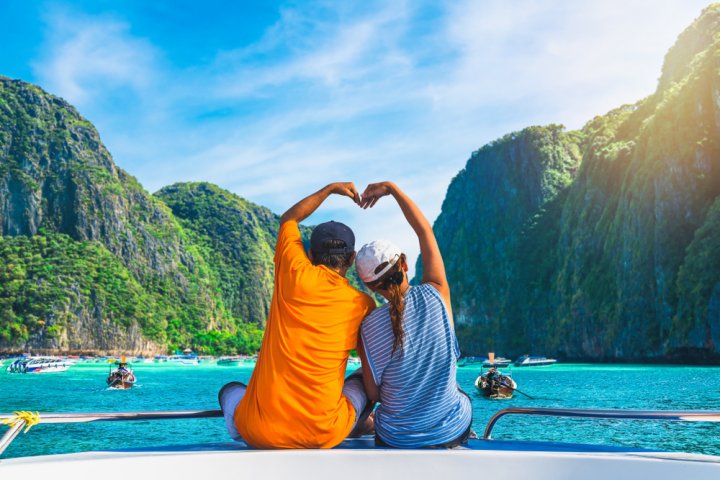 While Phuket is a pleasant place to be all year-round, but it is recommended that you don't plan your trips during the rainy season. You wouldn't want to risk your trip being spoiled due to constant rainfall. September and October are the rainiest months of the year. Better plan your trip for any other ten months if you are someone who doesn't like rain.

10 Best to Visit in Phuket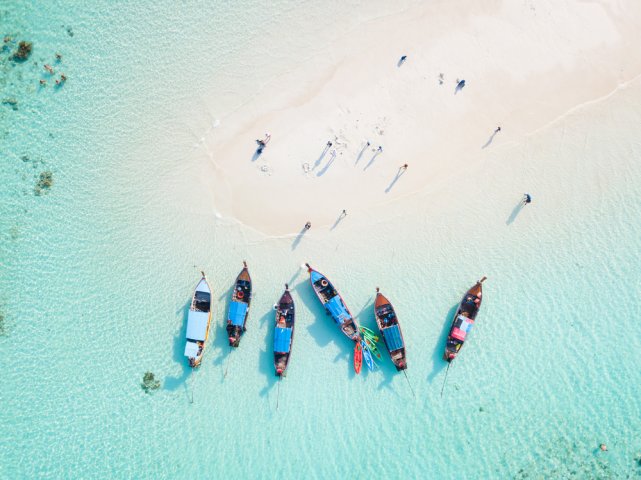 Big Buddha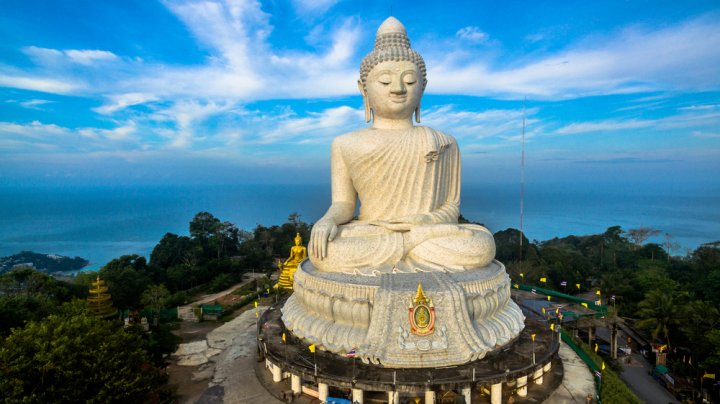 The 45-meter high white statue of Buddha is one of the places not to be missed while in Phuket. This famous landmark is located at the south of Phuket and sits at the top of Nakkerd Hill. As this is a religious place too, you have to be mindful about what to wear as mentioned earlier. It is free to enter the premise. From this hill, you will be able to see the breathtaking panoramic view of the island. To the north lies Chalong Bay and to the south lies Kata Beach. You can catch a tuk-tuk to reach there if you are travelling on public transportation.
Bangla Road Nightlife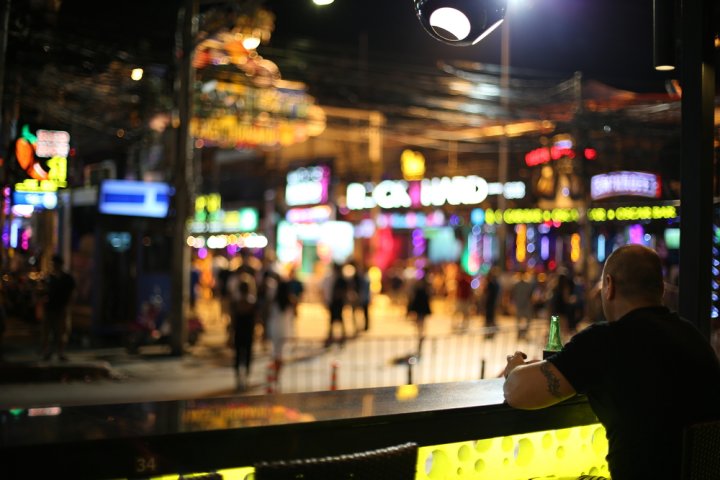 The road comes to life when the sun goes down. If you are a party-guy then, you should not miss out on spending your evening at Bangla Road. This spirited and colourful road has a lot of bars, pubs and restaurants. This crowded street has everything to bring you out of your solitude. Enjoy drinking at a single pub or go about pub by pub drinking all night and enjoying the nightlife. Just make sure that you don't end up spending all your cash out there.

Night Markets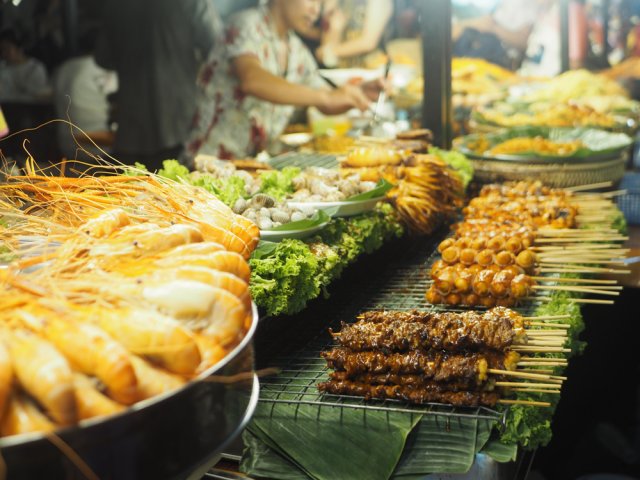 With a lot of night markets to explore in Phuket, you can get all the things that you want. Just make sure that you haggle hard if you don't want to overpay. Phuket Sunday Street Market, Chillva Market Phuket, and Phuket Weekend Market are some of the markets. Fruits, clothes, accessories, handicrafts, dishes, and gifts, among others, are the things available in the market. Eat out at the market to get the authentic taste of Thai food. Also, they are quite cheap too.

Phuket FantaSea Show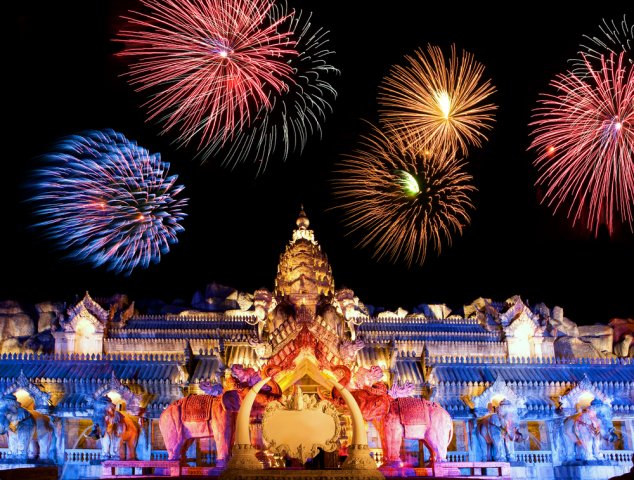 Located at the Kamala Beach, Phuket FantaSea is a 140-acre complex. This huge and mesmerizing stage performance and theme park offer the biggest show on the island. This vibrant complex, which is inspired by ancient Thai temples and castles, encloses a lot of shops and funfair games. However, the main event of the place is the dance show performed by talented Thai dancers along with a dozen elephants. Although this huge theatre accommodates 3,000 people, it's better that you reserve your seat so as not to end up in a back seat.

The ticket price for the show starts at approximately Rs.4,300 (1,800 Baht). If you want to include the Buffet dinner along with the show, then the ticket will cost around Rs.5,250 (2,200 Baht) for adults and around Rs.4,750 for children.
Old Phuket Town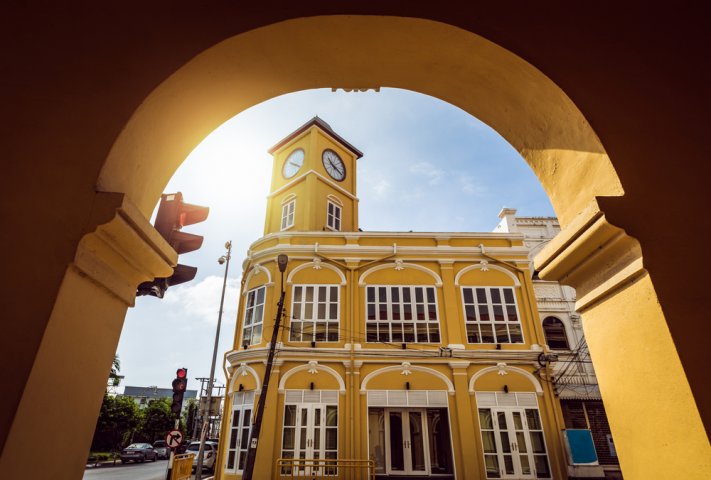 One of the must-visit places in Phuket is the old Sino-Portuguese streets. These streets host a lot of temples and beautiful shophouses. Walking around this provincial capital of Phuket, you can enjoy the sights of the historically rich streets filled with architectures in the mix of colonial and Chinese style. There are a lot of small cafes, bakeries and restaurants if you want to take a break from strolling. Make this town half-day leisure walking trip to enjoy its elegance.
Elephant Sanctuaries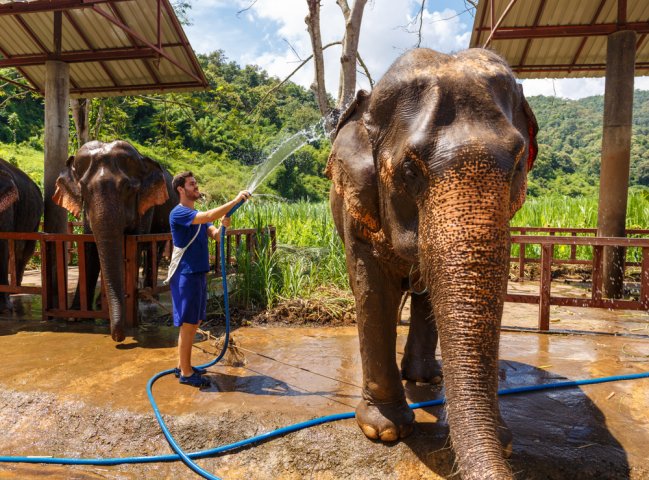 If you are someone looking for ethical tourism, then you should definitely visit the Phuket Elephant Sanctuaries. The sanctuary attempts to educate people about the rights of the animals and also serves to rehabilitate the elephants. Here, you can interact with these giant creatures and learn how to treat them responsibly. You can observe and feed them. However, you cannot bathe with elephants in this sanctuary because it prevents elephants from enjoying their time alone or with other elephants in the water.

Phang Nga Bay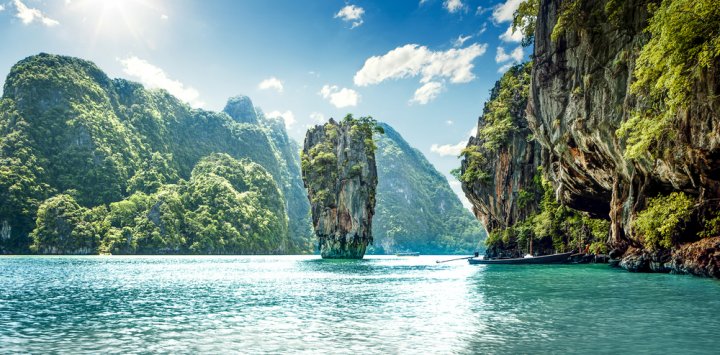 You should not miss out this majestic Phang Nga Bay, which is home to approximately 40 small islands. This area is full of caves and enclosed lagoons. You can explore the bay by canoeing through them. Or you can go by cruise or by a kayak. Whichever way you explore the bay, be ready to be mesmerised by the amazing cliffs and caves and have a relaxing experience out there. Make sure that you carry your tourist guide so that you don't miss out anything there.

Simon Cabaret Show
One of the major attractions of Phuket is the 'Las Vegas' styled Simon Cabaret Show. Located just outside the Patong Beach, the vast and impressive amphitheatre hosts the cabaret by ladyboys, wearing flamboyant customers and vivid makeup. Outstanding sound system and lighting equipment inside this theatre with a capacity of more than 600 people make it one of the major places not to miss in Phuket. The price is around Rs.2,400 (1000 Baht).

Wat Chalong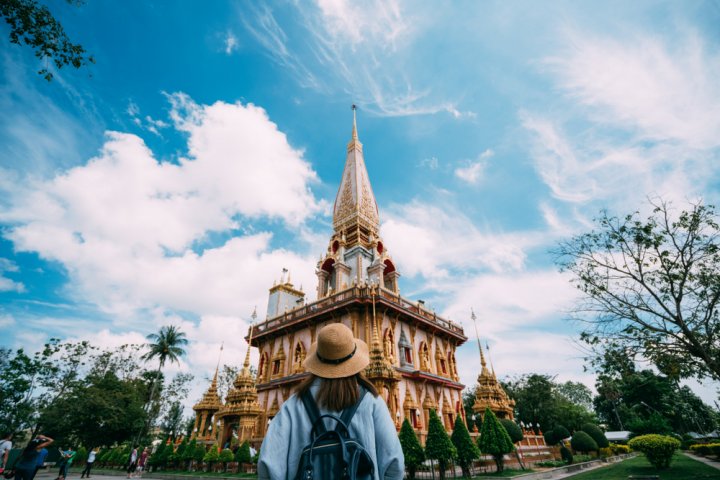 Wat Chalong is one of the most important temples in Phuket. It is also the largest Buddhist temple there. This temple, which was built in the 19th century, is dedicated to two Buddhist monks, Luang Pho Chaem and Luang Cho Chuang. The main attraction of the area is the 60 meters tall stupa which holds bone fragments of Lord Buddha. Paintings depicting Buddha's life beautify the walls and ceilings of the stupa. You can enjoy beautiful views of the area by climbing the three floors of the Wat Chalong Chedi. Just as in any other temples and stupas, do oblige by the dress code when you visit here. And, don't forget to open your caps and shoes before entering the temple.
Karon View Point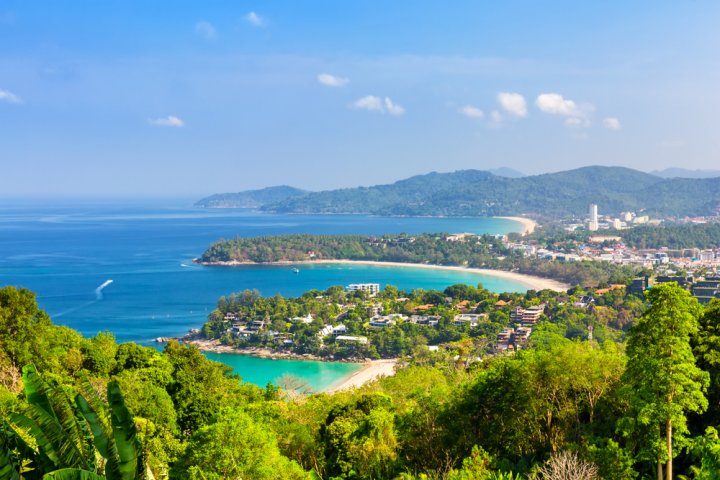 If you are looking to find a good place to view the bays from above, then do make a visit to Karon viewpoint. Panoramic views of three bays - Kata Noi beach, bay of Kata and Karon beach is visible from this viewpoint. With some food to eat, you can have a relaxing time watching the views far and below. Try heading there for the sunset for unforgettable views

Tips for Saving Money in Phuket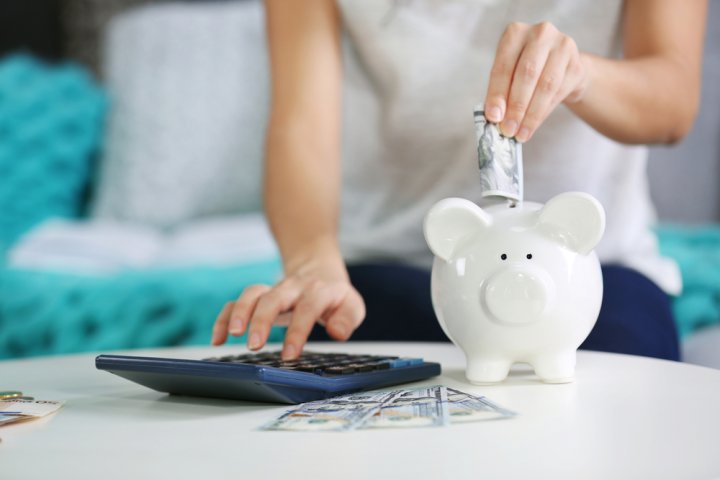 Exchange Money in the Street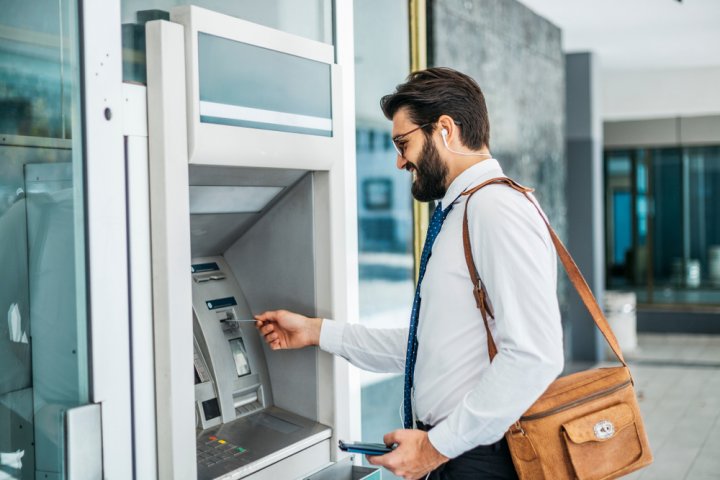 One of the best ways to not lose any money while exchanging your currency to Thai Baht is by exchanging money at the street vendors. While they are not completely official, but you will be getting the best rate of exchange among other options. Besides the street vendors, SuperRich counter and ATMs also provide good rates. But, make sure that you don't make an exchange at the hotels.

Choose Your Transportation Wisely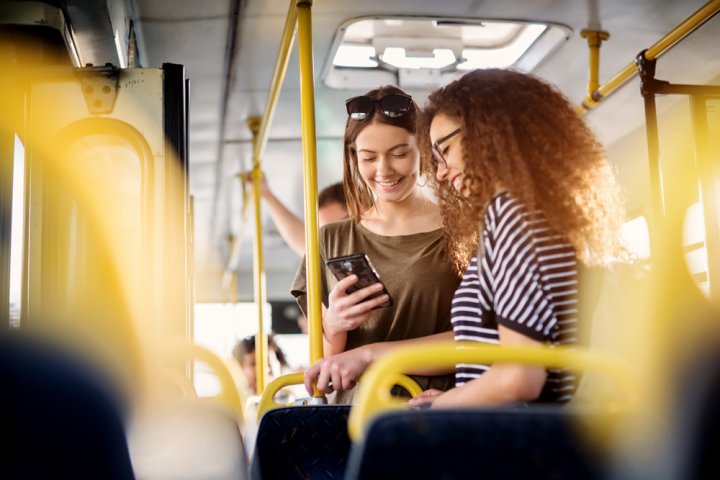 You can save your expenses in the transport by paying a taxi and going by meter than taking a Grab. Tuk-tuks are also available and can take you to most places. Furthermore, using local buses, whenever possible, would be the cheapest option while travelling in Phuket.
Bargaining is Essential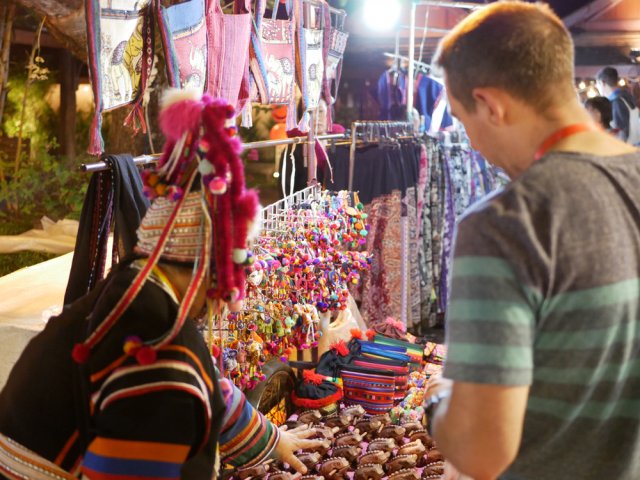 If you want to shop in the streets or the markets, you need to be good at bargaining the price, if you hope to not overpay the prices. While you can enjoy being a tourist at other times, but when it comes to buying at these places, you should unleash your local self. Start with 50% less than the price that the seller first quotes. This way, you should probably be able to drop the price to 30% less, depending upon your bargaining skills.

Eat Street Food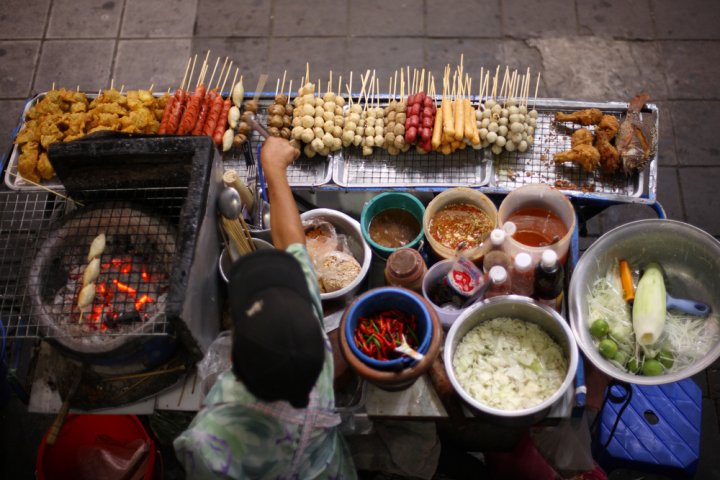 One of the best ways to travel cheap is not to spend too much on food. And, when the streets can offer you a lot of delicious foods to eat as in Phuket, you don't end up missing a lot by not eating at expensive restaurants. Also, to have a closer taste of Thai cuisines, you should try different street foods while in Phuket. This way, you will be saving a significant amount of money too.

Rent a Motorbike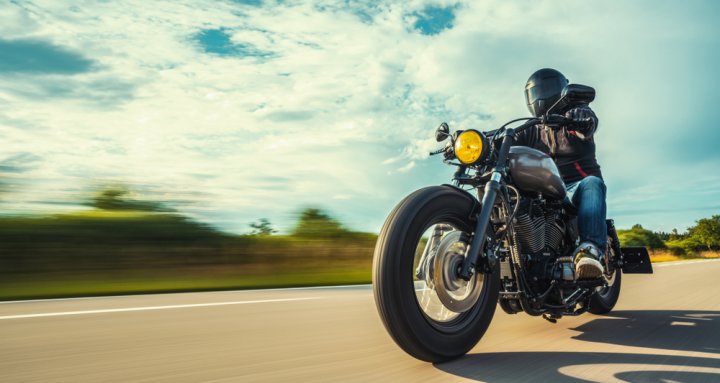 If you have an international license and enjoy driving around by yourself rather than sitting on a bus or taxi, you should consider renting a motorbike. Doing so would save you money too, if you find the bike at a good rent. However, do wear a helmet, follow the traffic instructions and drive safely if you decide to take this option.

From our editorial team
Vacationing in Phuket
When in Phuket, make sure you visit the famous cabaret shows, try the street food, and also visit the well known beaches with turquoise waters. Take a lot of photos for memories. Ensure that you have an itinerary and also take into account the weather when you visit to make the most out of your trip.