Importance of Eating Snacks in the Evening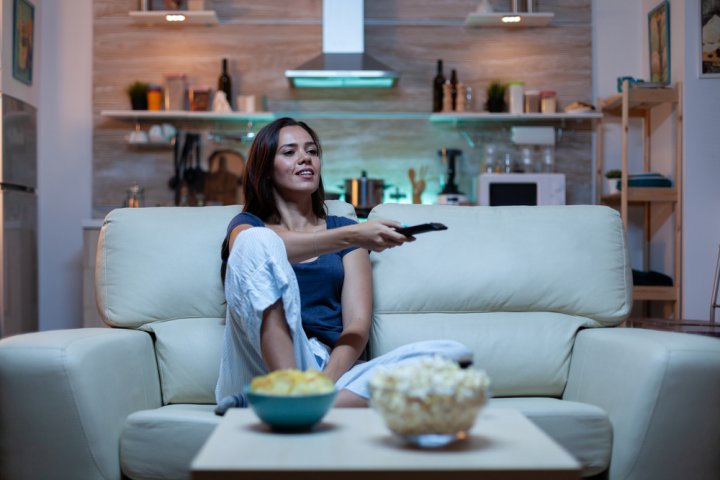 Eat breakfast like a king, we have all heard of this before and most of the time we follow it, but the saying doesn't end here; it also says to eat dinner like a pauper. Now, this is where it gets difficult. How can one eat dinner like a pauper when we are tired and hungry by the day's end and want to eat our hearts out? This is when eating an evening snack or evening breakfast comes into the picture. To follow, the eat like pauper part of the saying one needs to eat snacks in the evening. The best way to do so is to eat an evening snack 2 to 4 hours before dinner to help you cut down on the dinner portion size.

Eating an evening snack is a beneficial way to stay healthy. It maintains the blood sugar levels and keeps tiredness and fatigue away from you. The thing to remember here is to eat something healthy instead of having fried or junk food. The wise thing to do is to prepare a snack that provides you nutrition to help you fight weight gain, boosts your brain health, keeps your mood in check and curbs your cravings.
Benefits of Eating an Evening Breakfast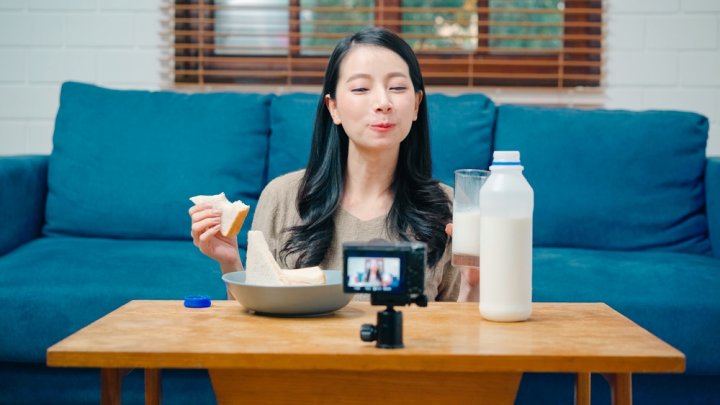 Here are a few things that will show you why eating an evening breakfast is important for you. A healthy snack not only keeps you full but improves your overall health. It helps in maintaining your weight and keeps you energized.
A snack in time keeps you from getting hungry before dinner and prevents you from over eating which of course is not good for your digestion. If you feel hungry in the evening instead of waiting for dinner try a healthy snack. You can make something that provides carbohydrate like fruits or you can have some nuts or dairy products for protein. This way you won't be too hungry by dinner and will not end up eating too much.
A healthy snack not only keeps you full but it also keeps your blood sugar in check.
An evening snack also provides you the complete nutrient you need and keeps you energized during the day. Try to eat nutrient dense food or whole grains for an evening snack to benefit from it.
It also helps in boosting your metabolism. When you eat every few hours the body process food and helps burn the calories faster and effectively.
Snacking in intervals also prevents you from getting heart diseases and diabetes because it keeps the blood sugar levels maintained and helps lower your cholesterol. So, if you want to keep healthy, start eating nutritious snacks in the evening.
8 Tasty Recipes for Evening Breakfast
Here we have dished out 8 tasty and healthy evening breakfast recipes for you. These are easy to make and fun to eat.
Veg Poha Cutlet
Poha is an all-time favourite snack item that people eat in India. It can be eaten as a morning breakfast or as a snack in the evening. Here is something else you can try with Poha. Poha cutlet is a healthy option for cutlet and makes an excellent and easy-to-make snack for the family in the evening.
Ingredients
2 cups beaten rice poha
3 Pieces potatoes medium-sized boiled
¼ cup Cottage Cheese Homemade
¼ cup carrot Grated
Salt to taste
½ tsp Black pepper powder
½ tsp Garam masala powder
1 tsp Chat masala powder
½ tsp Red chilly powder
1 inch ginger Chopped
Coriander leaves
2 piece Green chily Chopped
1 tsp Lemon juice
2 tsp All purpose flour
Bread crumbs
Oil for shallow frying
Method:
Start with taking beaten rice in a sieve and washing it under running water for a few seconds. Keep it aside for 10 minutes for it to turn soft.
Boil and grate the potatoes and add them with the soaked poha.
Add grated carrots, grated paneer, salt to taste, black pepper powder, garam masala powder, chat masala powder, red chilli powder, chopped ginger, chopped green chilli, coriander leaves and lemon juice and mix well.
Take the mixture and made cutlets of any shape you like.
Now take all-purpose flour and add water to make a thin paste. Add salt and black pepper to it.
Dip each cutlet into the slurry and coat it with bread crumbs.
Heat oil in a pan and shallow fry each cutlet in it until golden brown from each side.
Remove from oil and place them on a paper napkin to soak excess oil.
Serve with mint chutney or tomato sauce.
Sabudana Vada
Sabudana or tapioca pearls are a rich source of energy. They are a high-carb food that is naturally gluten-free, improves digestion, reduces blood pressure and much more. You can eat sabudana in various ways but this Sabudana vada is a delicious snack you can make in the evenings.
Ingredients
1 cup sabudana (sago or tapioca pearls)
4 potatoes – medium-sized
½ cup peanuts
1 teaspoon cumin seeds – optional
1 to 2 green chillies – finely chopped or ½ to 1 teaspoon
1 teaspoon ginger – finely chopped
2 teaspoons lemon juice (optional)
2 tablespoons chopped coriander leaves – optional
1.5 teaspoon sugar or as required
1 to 2 tablespoons buckwheat flour or amaranth flour – optional
Rock salt (edible and food grade) or sendha namak
Oil as required, for deep frying
Method:
Rinse sabudana in strainer under running water and soak it in water for not less than 5 hours or overnight before cooking. Drain the water in the morning and keep it aside. Make sure to drain the water well as too much water will make the vada soggy and will absorb too much oil while frying.
Boil potatoes, peal and mash them and keep them aside.
Roast peanuts till they become crispy and grind them in a grinder to make a coarse powder.
Now, add the sabudana, boiled potatoes and groundnuts to a mixing bowl, add salt, cumin seeds, sugar, ginger, green chilli, coriander leaves and lemon juice to it and mix well.
Make a small ball of the mixture and deep fry them on medium flame. If the balls break while frying you can try adding 1 to 2 tbsp of rajgira atta in the mixture and try frying again. Fry both sides till they become crisp and golden.
Remove from oil and place them on a paper napkin to absorb excess oil and serve with chutney and tea.
Wheat Flour Snack
If you are health conscious you will love this snack. It is a simple recipe that has wheat flour dough and spiced onion stuffing. You can make it in the evening for kids after their play time and keep them full till you prepare dinner.

Ingredients
3 cup wheat flour
½ tsp salt
water (for kneading)
1 tsp oil (for greasing)
For onion stuffing:
2 onion (finely chopped)
3 chilli (finely chopped)
2 clove garlic (finely chopped)
3 tbsp coriander (finely chopped)
3 tbsp mint (finely chopped)
¼ tsp cumin powder
½ tsp garam masala
¼ tsp salt
For onion stuffing
Take a large bowl and put 2 onions, 3 chillies, 2 clove garlic, 3 tbs coriander, 3tbs mint, 1/4 tsp cumin powser, 1/2 tsp garam masala and 14 tsp salt and mix well.
For the snack
Take a bowl and put 3 cups of wheat flour, 1/2 tsp salt and mix well. Add water and knead into a smooth and soft dough.
Grease it with 1 tsp oil, cover and let it rest for 20 minutes.
Knead it again after 20 minutes and make small balls and roll them as thin as possible.
Put 1 tbsp oil on the rolled dough and spread onion stuffing on it.
Fold the dough in to 2 halves and then fold in to a square and shallow fry it in hot oil on medium flame.
Flip it over and cook on the other side as well till it becomes golden brown and crisp.
Remove from flame and cut them in half and your snack is ready to be served with green chutney.
Bread Cutlet
Bread cutlets are an all-time favourite in Indian households. They make a great snack and is quite easy to make. This snack is filling and healthy, here is how you can make it.

Ingredients:
4 White Bread Slices (or brown bread)
1 large Potato, boiled, peeled and mashed
1/3 cup Green Peas (fresh or frozen), boiled
1/3 cup grated Cabbage
1/3 cup grated Carrot
2 tablespoons + 1/3 cup Dry Breadcrumbs
1 medium Onion, finely chopped
1-2 Green Chillies, seeded and finely chopped
1/2 teaspoon grated Ginger
1/4 teaspoon Garam Masala Powder
1 teaspoon Lemon Juice
1 tablespoon + 3 tablespoons Oil
Water
Salt to taste
2 grated Cheese Cubes and Tomato Ketchup, for garnishing
Method
Start with heating 1 tbsp oil in a pan over medium flame.
Add finely chopped onion and saute them till light brown.
Add grated ginger and green chillies, saute it for 30 seconds.
Now, add grated carrot, grated cabbage, boiled peas and garam masala powder and saute for 2 minutes.
Remove from pan and put it in a bowl for it to cool down.
Take bread slices, dip in water and take it out immediately, squeeze it to remove excess water and put it in the veggie mixture.
Add mashed potatoes, 2 tbs dry bread crumbs, lemon juice and salt, mix well
Divide this mixture into 8 balls and flatten them to form 1/2 inch thick pattie
Roll each pattie in dry breadcrumbs.
Heat oil in a pan and put 2 to 3 cutlets in it. Shallow fry them over medium flame until they turn golden brown on both sides.
Remove from pan and serve with tomato sauce or chutney.
Oats Cheela
Another excellent snack you can make for your family is the oats cheela. Oats are packed with nutrients. They are rich in antioxidants and have soluble fibre called Beta Glucan. It is always a good idea to include oats in your diet to stay healthy and glowing.
Ingredients
1 Bowl (200 gm)Oats
1 tbsp Besan or Gram Flour
¼ Bowl (50 gm) Curd
2 tbsp Chopped Onion
2 tbsp Chopped Capsicum (Green, Red, Yellow)
1 tsp Chopped Green Chilli
Salt
Oil (optional)
Water
Method
Grind oats in a mixer and turn them into powder.
Put 1/4 bowl of curd, besan and oats in a bowl and add capsicum, onions and green chilli and salt in it, mix well.
Whisk it till it turns into a flowing consistency, you can add some water to do so.
Take a non-stick pan and spread a ladle full of the spread on it
Cook it on low medium flame till it is cooked, you can drizzle some oil on the sides to avoid the chilla from sticking on the pan.
Flip it and cook the other side till it becomes golden brown and serve hot
Aloo Chana Chaat
Aloo chana chaat is an easy snack you can make in minutes. It is tasty and everybody loves them. They make an excellent snack in winters with a cup of coffee.
Ingredients
1 Big potato boiled, chopped roughly
1/2 Cup Kala Chana Boiled
1/2 Onion roughly chopped
1 Tomato roughly chopped
2-3 Small green chillies finely minced
Salt to taste
2 tsp Red Chilli Kashmiri Powder
2 tsp Ground cumin
1/2 tsp Black Salt
1 tsp tamarind pulp concentrate Used store-bought
3-4 tbsp Sev Optional for serving and mix
1/4 cup Coriander Leaves Chopped for serving
Method:
Take a mixing bowl and add chopped potatoes, onion, tomato and boiled red chana with chopped green chillies.
Add the spices according to your taste
Soak tamarind in a bowl of 1/4 water and add this water in the chana mix.
Add coriander leaves and serve
Moong Dal Chilla
If you want to lose weight without feeling hungry then you will love this moong dal chilla recipe. Here is how you can make it and stay healthy.
For chilla:
1 bowl Split green gram
1/2 inch Ginger
1 Green chilli
1/4 tsp Turmeric powder
1-2 pinch Asafoetida (hing)
Salt As per taste
Clarified butter (ghee)- for roasting the chilla
For paneer stuffing:
150 gms (grated) Cottage Cheese (paneer)
1 tbsp (finely chopped) Carrot
1 tbsp (finely chopped) Capsicum
1 tsp (grated) Ginger
1 (finely chopped) Green chilli
1 tbsp (finely chopped) Coriander leaves
1/3 tsp Black pepper powder
1/3 tsp Cumin powder
1/3 tsp Dry mango powder
1 tsp Oil
Salt As per taste
For chilla:
Wash moong dal and soak for 2 to 3 hours
Grind the soaked dal with chilli, ginger, salt, turmeric powder, asafoetida and 2tbsp water into a fine paste
For paneer stuffing:
Heat oil in a pan and put chopped chillies and ginger in it
Add chopped carrot, chopped capsicum and stir for two minutes
Add grated paneer, salt, cumin powder, black pepper powder and dry mango powder and mix well and turn off the stove.
Add coriander leaves and put them aside
For cooking:
Heat a non-stick pan, sprinkle some water on it and wipe it with a tissue paper
Spread a ladle full of chilla batter and spread it evenly on the pan
Cook for 1 minute on medium flame, apply some ghee on the chilla and flip it. Cook on both sides till golden brown
Put 3, 4 tbsp of paneer stuffing on the chilla and fold it in half
Remove from heat and serve with your choice of chutney.
Khaman Dhokla
A list of snacks is incomplete unless you have Khaman Dhokla in it. This is an excellent snack item people love to make at home. It is healthy and is loved by everyone. You can make this delicious snack at home and enjoy it with your family with a cup of hot ginger tea.
For Batter
1.5 cups gram flour or 180 grams (besan),
1 tablespoon rava (or semolina) – optional
1 tablespoon sugar
1.5 inch ginger crushed to a fine paste in a mortar-pestle
1.5 teaspoons chopped green chillies crushed to a fine paste in a mortar-pestle
2 to 3 pinches turmeric powder
1 to 2 pinch asafoetida (hing)
1 tablespoon oil – any neutral oil or peanut oil
1.5 to 2 teaspoons eno (fruit salt) or ½ to ¾ teaspoon baking soda
1 teaspoon salt or as required
1.5 tablespoon lemon juice or ⅓ to ½ teaspoon pure food grade citric acid
1 cup water or add as required
For Tempering
2 tablespoons oil – any neutral oil or peanut oil
* ⅓ cup water
1 teaspoon mustard seeds
1 teaspoon cumin seeds – optional
2 teaspoons white sesame seeds
1 sprig curry leaves – about 10 to 12 curry leaves
* 1 teaspoon chopped green chilies (optional) * 2 teaspoons sugar or add as required
For Garnish
2 to 3 tablespoons chopped coriander leaves (cilantro leaves)
2 to 3 tablespoon grated fresh coconut
For batter:
Start with greasing a steamer pan with 2 or 3 tsp of oil.
Put besan in bowl and add turmeric powder, asafoetida, lemon juice, ginger paste, green chilies paste, sugar, oil and salt.
Add 1 cup water in it (the amount of water depends on the quality of the besan, make a thick but flowing water)
Add sooji and mix it all well to create a batter with no lumps
Boil 2 to 2.5 cups of water in the steamer pan
Add eno or fruit salt into the besan batter and stir quickly and pour the batter into the greased pan
Put the pan in the steamer with boiling water in it, if using pressure cooker remember to remove the whistle.
Steam the batter for 15 to 20 minutes on medium to high heat.
Insert a toothpick to check if the dhokla is cooked, if not steam for 5 minutes more.
Remove the pan from the steamer and let it cool down a bit. Run a knife along the edges and place a plate on the pan, turn it over and keep it aside.
For tempering:
Heat oil in a pan and add mustard seeds, let them crackle then add cumin seeds, curry leaves and chopped green chillies.
Stir it and add sesame seeds in it but do not let it turn brown.
Add water and let it come to a boil, add sugar and let it dissolve completely.
Pour the liquid on top of the steamed khaman, garnish with coriander and grated coconut and serve hot with chutney.
Writer
Sarita Tiwari
Sarita worked in the development sector for 20 years but found her passion in writing. She is a blogger, a content writer and a ghost writer for various industries. When not writing, you will find her spending time with her family, cooking and traveling. She is an introvert and feels that writing gives a voice to her thoughts.
From our editorial team
Conclusion!
Snacking is usually not an issue if someone consumes healthy foods. Healthy foods, such as eggs, turkey, and nuts, maybe suitable snacks and could help someone sleep. Eating regular balanced meals throughout the day, exercising, and having a relaxing evening routine may help someone avoid snacking.