Last Minute New Year Gift Shopping? Quick Guide to Buying Gifts for Husband
Recreate Special Memories from Year Gone By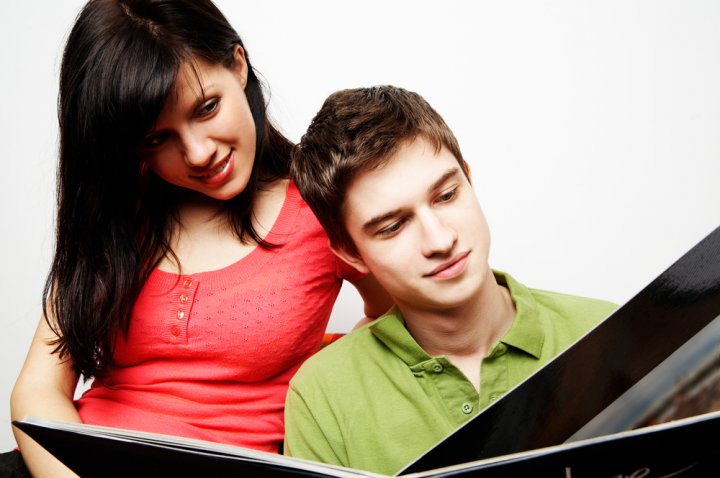 Have you been having a tough time buying a gift for your husband? After knowing your husband for so many years you still don't know what to get him? Don't Worry! Knowing that everyone has different tastes and personalities, we've put together a gift guide for you to refer to when you need to buy a New Year gift for your husband.

Alek Wek, a beautiful model, once said, "The most beautiful things are not associated with money; they are memories and moments. If you don't celebrate those, they can pass you by." You could get him something that will make him revisit those wonderful memories you created with him. A couple's band to renew your vows to each other or you could give a personalised wall clock with the picture of the both of you engraved on it.
Set the Tone for the Coming Year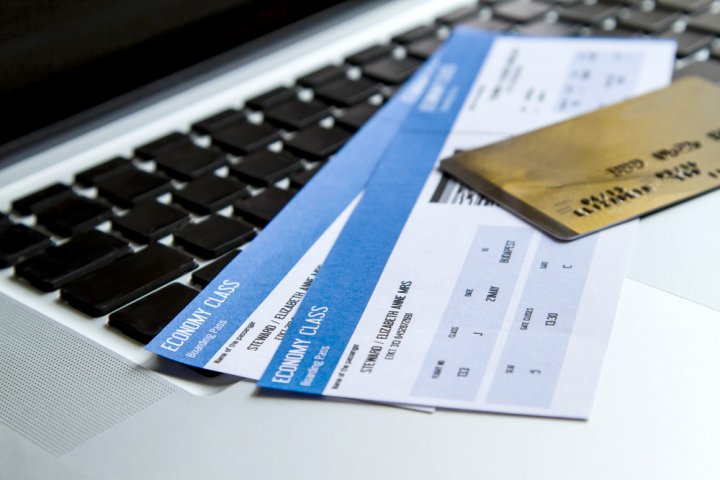 It's New Years and everyone exchanges gifts with one another, some might overlap, some might be meaningful while others might not. With all these things going on, your New Year gift to your husband should be unique, it should be different from the others and you might want to set the tone for the coming year. Show him what's in store for the coming year by giving him something that the both of you could accomplish together, like 100 movies scratch off poster or tickets for a holiday together later in the year.
Set Aside Us Time with Husband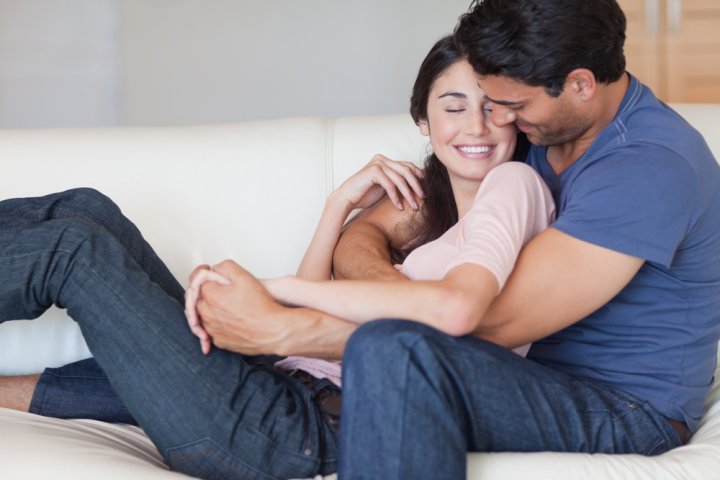 Being recognised and acknowledged for what you do for the family day in and day out just feels so good. It's an amazing feeling you get when you receive that confirmation and reassurance as it's a validation for all that you do for the family. Imagine how your husband would feel if you tell him how much he means to you. Your husband will thrive on compliments and flattery because it'll buoy him up and warm his heart while it allays his fears and age-old self-doubt.

Husbands also doubt themselves – pay compliments to your husband, let him know that you appreciate him. Spend more time with him, what with work, kids, and other things couples usually don't set aside time for themselves to bond. You need to allocate time for each other, catch up on all that's happening in each other's life and spend more time with each other. Make that your New Year resolution this year!
10 Thoughtful Gifts to Make Your Husband Look Forward to the New Year
Fantastic Jade Terrarium to Represent Growth
Is your husband holed up inside his office the whole day and doesn't get any opportunity to see the greenery that Mother Nature has to offer? We've got the perfect solution for that – Jade Plant in a Glass Vase. With this terrarium your husband can escape the dreary old 4 walls of his office into a small fascinating world. This beautiful jade plant terrarium inside a round glass vase will invite you to take a closer look and lose yourself in its beauty. Create a relaxing environment right atop his office desk with this jade plant; you can buy this on fnp.com for Rs.599.
A Basket of Sweets to Represent a Sweet Year
Does your husband have a sweet tooth? If your husband is the kind who loves chocolates and other sweet items, we have a good solution for your gift situation – A Basket of Sweet Treats! Get this delicious gift hamper for your husband as a New Year gift and he'll absolutely love it. It contains Ferro Roche chocolates arranged in a pretty heart-shape box. You can buy this from fnp.com for Rs.1,299.
Flowers to Represent a Glowing Future
We understand what you're thinking. Flowers to a man, as a New Year gift? We've gone past the point of caring about stereotypes, for once throw away the notion of gender biases and get your husband a beautiful, sunny bouquet of flowers as a New Year gift. This bouquet consists of 10 yellow roses, 4 orange Asiatic lily, 5 white daisy, 1 greeting tag that you can write Happy New Year on, a paper butterfly, 3 dry stick balls, a cylinder glass vase and 1 non-woven fabric brown wrapping with bow. You can get it delivered directly to your husband from Flowers n Petals for Rs.1,749.
Couple Platinum Bands to Renew Your Vows in the New Year
The love you feel for your husband is everything you ever dreamed it would be? Celebrate your love, in its purest and rarest form, with Platinum Love Bands. Present these love bands to your husband and it'll definitely put a smile on his face. Start your year with this special gift and it'll serve as a reminder every time you look at it of the love the both of you share together. You can buy this special love band with solitaires from Precious Platinum India, and it costs less than Rs.1,00,000.
Plan a Date Night Under the Stars on New Year's Eve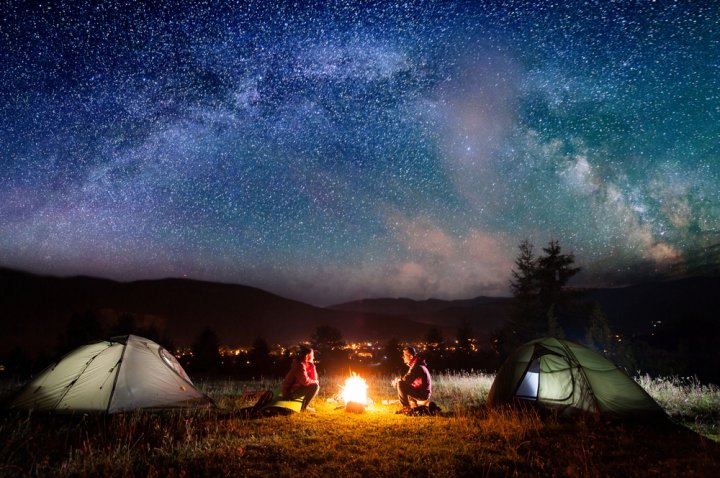 New Year's Eve celebration plans can be quite stressful – your friends might want to go to a fancy party and stay out all night while you might just want to stay at home and spend a quiet evening with your husband. If you're still undecided about your New Year's plan, we're here to help. If you want to have an awesome night in town, by all means you can do so, but if you want to have a date-like feel – there's no reason why you shouldn't take matters into your own hands and plan an epic date night with your husband. If you want to go the full romantic route there are so many things you can do – go to the movies, order take out and break open a bottle of champagne, go to a house party or you could even host one for your friends.
Corporate Presents
Has your husband just started a new job and you'd like to help him in some way to celebrate his dream job or his big career move? We've got just the thing for you that you can gift to your husband as a New Year's gift – a Corporate Present that includes an executive diary, a table clock with pen holder, a men's wallet, an elegant pen, a visiting card holder, and a key ring. It's a wonderful and thoughtful gift that any man would love; it has everything he'll need to give off a professional vibe at his workplace. You can purchase this set from Gift A Love at Rs.1,349.
Desk Clock and Pen Set
Time is precious – show much he means to you and the time you spend with your husband with beautiful desk clocks and pens to remind him of you at work. Most men end up spending a lot of time at work so elegant accessories to adorn his work desk will not only motivate him to work, these thoughtful gifts will keep you in his mind through the day. This classy Parker pen and exquisite golden apple shaped clock makes a wonderful gift for his office table. You can buy this watch and pen set from giftalove.com for Rs.2,499.
A New Year Gift Hamper
Nothing screams New Year more than a New Year Gift Hamper. The gift hamper from giftalove.com will definitely be a hit with your husband when he receives it since it contains all the items he'll need. It comprises a Park Avenue men's deodorant of 130 ml, a set of 3 handkerchiefs, a men's wallet, a silver apple keychain, an apple shaped table clock, and a New Year greeting card – all this for just Rs.1,680.
Gift Him a Professional Cleaning for His Workplace
Is your husband an absolute OCD freak when it comes to cleanliness? Fret not, we've got something for the neat freak that your husband is – a professional cleanup from the experts. It could be a cleanup service for your home or his office, no matter what Hammer And Mop is up for the job. From deep cleanup and intensive cleanup to steam cleaning and floor scrubbing these guys do a wonderful job. What's more, you can customise it to suit your husband's specific needs too. You can book the service online.
The Latest Gadgets will Put Him on Cloud Nine
Can you think of any guy who doesn't love gadgets? It could range from small items like Gshock watches to something as big as the latest Smart TV, men love their toys. If your husband is someone who fits this description, make him happy by getting him the Amazon Fire TV Stick with Voice Remote. When he finds out what you've got him as a New Year gift, he'll just swing you in the air and give you a big kiss.

With the Amazon fire Stick you convert your HDTV into a Smart TV and start streaming movies, TV shows and songs from Amazon Prime Video, Hotstar, Netflix, Gaana and many more services. You can get it from Amazon for Rs.3,999.
Make a Resolution to Recreate Romance in the New Year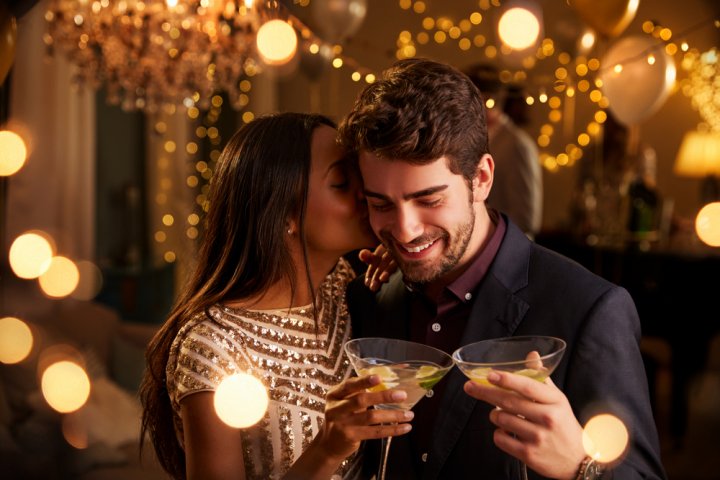 We understand that you want to give your husband a New Year's gift that's unique and special to celebrate a new year with him. You don't want it to be boring or clichéd, you'd definitely want it to be something that you've never got or done before. We've got a few ideas up our sleeves just for you – make a resolution to recreate or rekindle the romance in your life. Make a resolution to have a date night with him every month, without kids just the two of you. Or make a resolution to go on a trip every three months to some place within India or outside or the country. Sign up for classes together with your husband – no matter what your interests are make sure you spend quality time with your husband this New Year.
From our editorial team
Make Your Relationship a Priority
Each year we resolve to work harder, eat healthy, trim down the waistline, travel to certain places, give more to charity, spend more time with loved ones and so on. Most of us manage to do only a few of those things, and the things we do manage to accomplish say a lot about our priorities. In the last year did you make conscious effort to spend more time with loved ones? If not, it was probably because, work, children, the house, fitness plans, other things got in the way. Your relationship with your husband is a top priority too, a satisfying love life will make you a happier, more fulfilled person, and that will spill into other things, so go on start making plans to romance your man.