How Should You Plan a Baby Shower Party?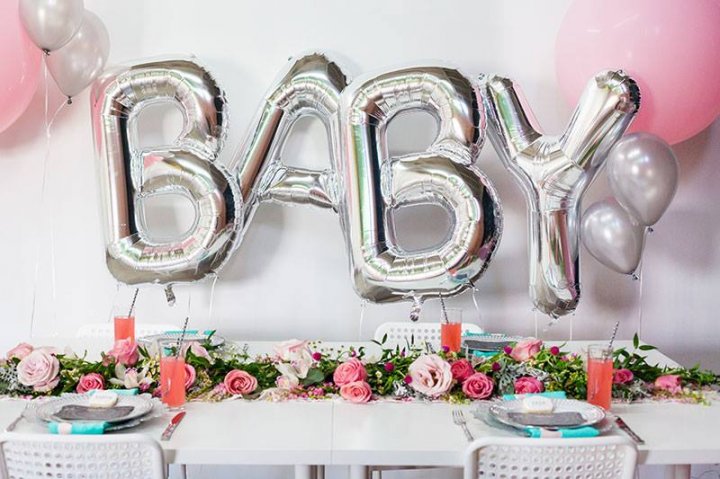 When it comes to a baby shower party, today, the role of the hostess has changed, and pretty much, anyone can take the role of a baby shower party hostess including friends, relatives, and even spouses of the mother-to-be.
 
That said, there are certain basics that one needs to follow if they want the baby shower party to be a success.
Selecting the Date and Time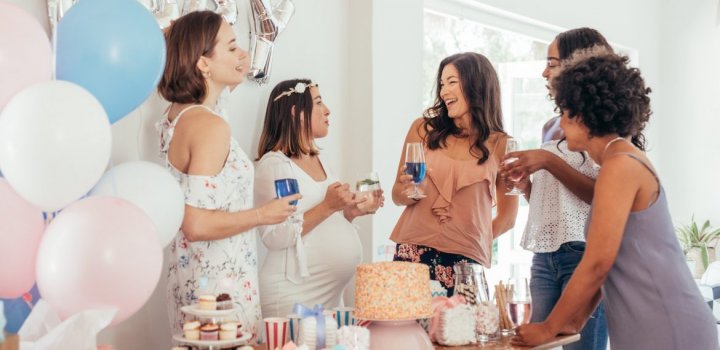 Almost all of the baby shower parties are held when the mom-to-be is about seven months pregnant, so, it's best that you should consult with her about the date and time for the baby shower party.
 
At seven months pregnant, the expectant mom will be pretty much comfortable, so, give her and her spouse time to get everything organized – let them have time on how they think they should organize their gifts after the baby shower and what they are going to need after the little ones arrive.
Determining the Budget and the Guest List
For a baby shower party, a guest of honour is always chosen – and no matter who you choose, let her give you the complete list of all the guests' names and addresses.
 
Having that list on your hands will let you decide a budget and choose the venue, plus the food that you will want to serve at the baby shower party.
Choosing a Venue of Your Choice
When opting to celebrate a baby shower party, do consider the number of guest that will be attending your party and the time of the year. If your guest's list is small, then, you can host the party in your living room, or even your backyard, if you have space.
 
If, however, your guest list is big, then, you can opt for a restaurant or even a hotel – the set-up, catering plus the clean-up will all be managed by the staff, so that will leave you free, and you will be able to enjoy the party.
 
That said if you plan to host your baby shower party outside, do remember to have a back-up plan, just in case, if it rains.
Sending Out the Invitations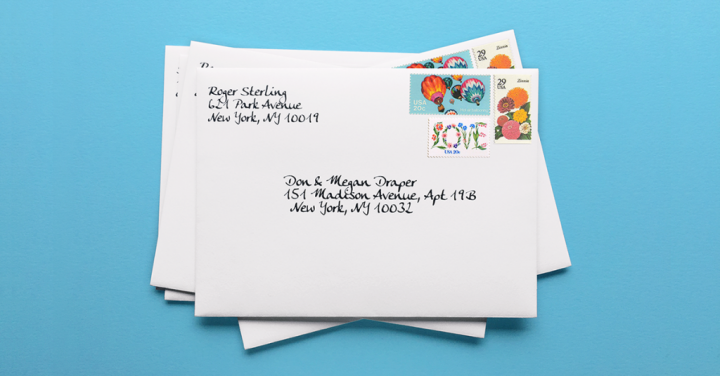 No matter how many guests you plan to invite, always send them their invites at least one or two months before the baby shower party, that way, the guests will get enough time to reserve the date, shop for gifts, and finish up with any other work if need be.
Planning the Decor and the Menu
When preparing for a baby shower party, every detail count. Say, you will need to decorate the space, and hence, you will require flowers, and since, they are perishable, it is suggested that you should only purchase them the day before the party.
 
As for the menu, go through it as many times as you want – well, a good two to three weeks before the party so that you will get time to make any changes if you want. For the food portions, always remember to serve miniature portions, so that guests will be able to manage their food easily.
Coming up with an Agenda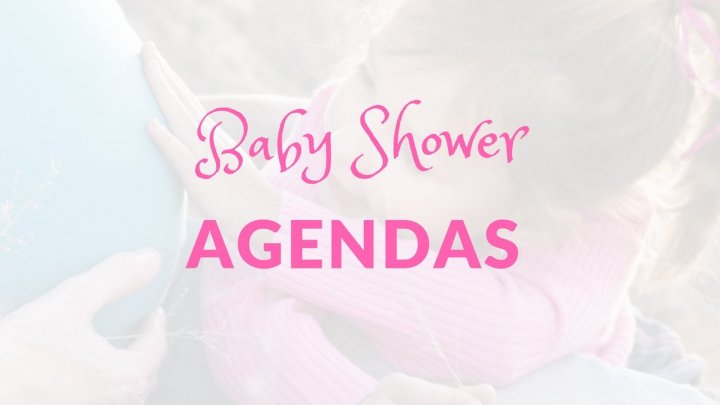 Almost all of the baby shower parties include gift-opening, eating, drinking and playing games – doing so will keep the guests engaged and entertained.
 
Give time for your guests to arrive and once all are there, offer them drinks, and after that, you can start a play activity to keep the flow going. As for the food, you are suggested to serve them to the guests when the gifts are being opened, and after which, you can follow up with coffee and dessert.
Picking up the Party Favors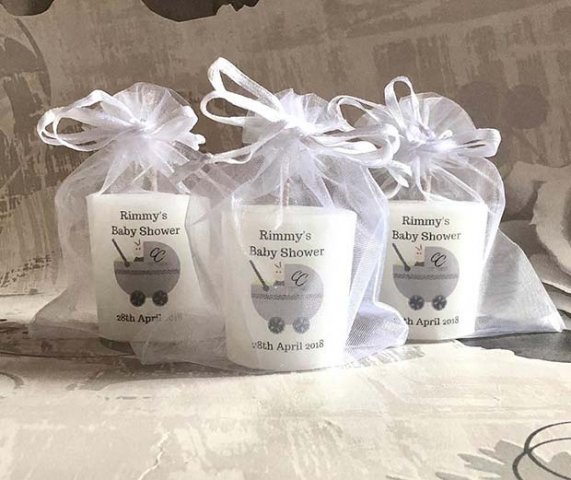 Want to thank your guests for attending your party? Give them a parting gift – and no, it doesn't have to be that extravagant. Your best approach will be to stick to your party theme.
 
A few pleasing recommendations – if your party is full of co-workers, paperweights and pencil cups are a good option, a set of magnet picture frames are always a good choice for moms; and if you are in doubt, you can go for the common crowd-pleasers such as chocolates, scented soaps or even candles.
A Few Things to Remember After a Baby Shower Party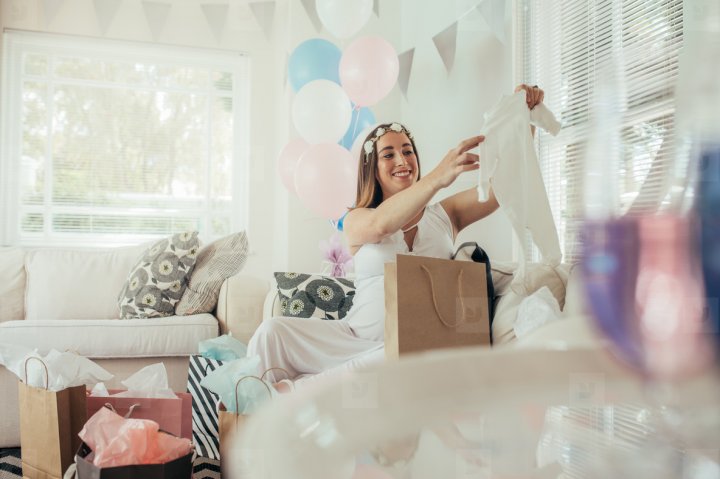 Very soon enough, the baby shower party that you have planned for weeks will end, and the guests will be sent back home with their parting gifts, and you would think that everything is over – no.
 
Even after the baby shower party has ended, there are still a few things that need to be sorted out before the party can truly be over.
Is It Okay to Have a Baby Shower Party for the Second Or Third Baby?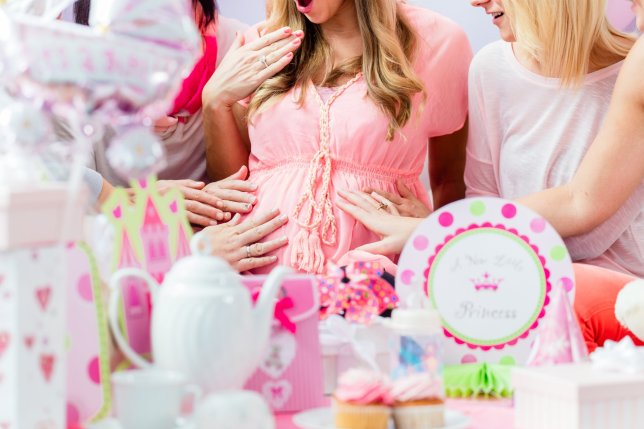 Earlier it was not given much consideration, but today, expectant moms want to have a big baby bash, even if they have ten kids because after all, a shower party is all about celebrating a new life.
 
That said, if you have celebrated a big shower party for your first and second baby, and are feeling kind of strange, then, you can opt for a small get-together or even brunch will do – your guests will still give you their blessings and shower you with gifts.
When to Open the Gifts - During or After the Party?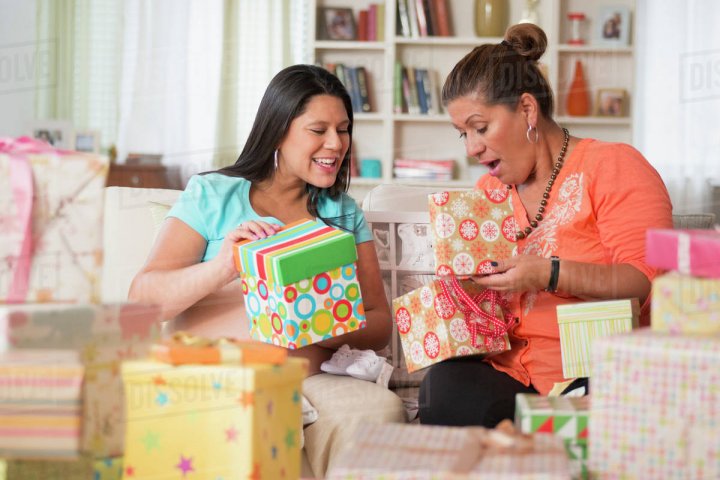 Who doesn't love to see stuffed animals or even cute clothes – and chances are, your guests will too. But say, if the gift pile is huge, it may become quite a chore for the guests, or some guests who brought smaller gifts may feel bad.
 
So, it's always a good idea to open the gifts after the party is over. And oh yes, don't forget to send in a thank you note to each of your guests who have attended your party, even if they insist that they don't need one.
8 Unique Baby Shower Party Favors That You Can Give to Your Guests and Will Make the Party a Success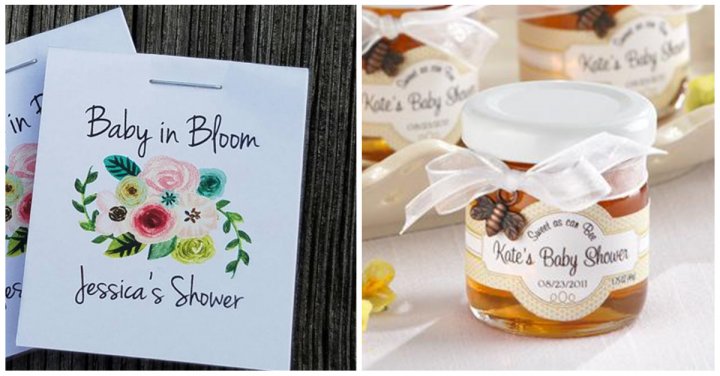 Baby shower parties have always been one of the most cherished celebrations, and with guests travelling from far and wide, doesn't it make sense that you would want to pamper then with the best party favours?
Homemade Mini Body Butter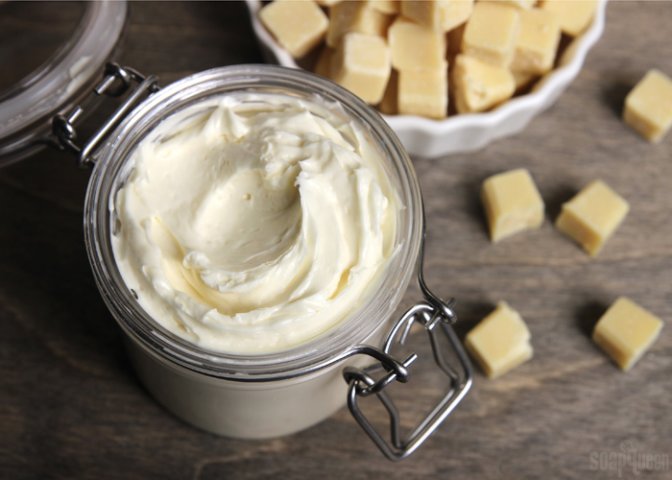 Why buy from the stores when you can go the DIY for your baby shower party favors? Take, for instance, this one – mini body butter.
 
To make this, you will only need two ingredients plus a stack of small plastic containers to put them.
 
Take a big jar of coconut oil and scoop out the entire contents in a mixing bowl – if it's liquid, you will need to freeze them for a few minutes so that they become solid. After that, add in a few drops (three or four drops will do) of vanilla extract and mix the entire contents for a good three to six minutes, until completely mixed, and store them in the freezer if they become liquid again.
 
After freezing the contents for a good few minutes, transfer them on to the small plastic containers. Finish the look by adding labels. If you want to, you can even add a small thank you note by tying a jute twine around the neck of the container. Check out the product here at my.life.at.playtime
Mini Flower Cakes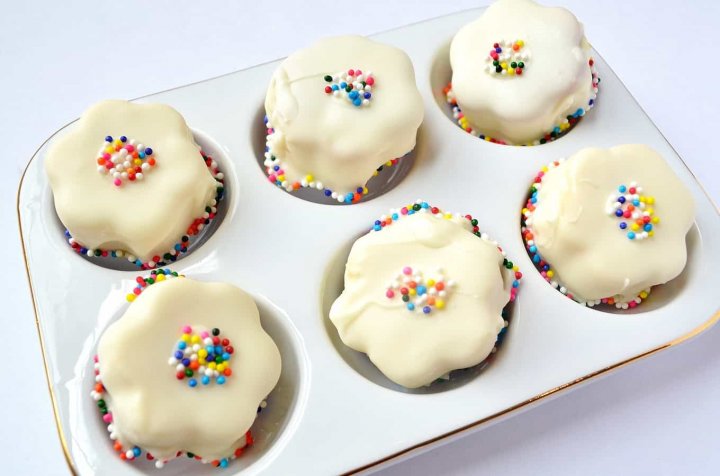 If you are hosting a baby shower party, nothing can be better than these 'mini flower cakes' – and you know what? It's super customizable too – you can change the colours of the icing to match the theme of your party!!
 
To make these mini flower cakes, you will need only four ingredients – a frozen pound cake, candy melts, sprinkles plus a cookie cutter.
 
First, you will need to cut your pound cake into a few thick slices, and then, use the cookie cutter to make a few mini slices. After cutting them, put them in the refrigerator while you melt your candy melts (often, instructions will be there on the product on how to melt them).
 
After melting, take out the refrigerated cake slices and dip them in the candy melt. Set them aside for a few minutes for the candy melt to settle down on the cake slices. Add the finishing touches by adding a dash of sprinkles over the cakes. Check out the Mini Flower Cakes at Burlap & Blue
Baby Shower Cookies
It's easy and cute – plus your guests are going to thank you for your super efforts put in making each one of them.
 
To make them, first, you will need to make small cookies – take any shape of cookie cutter – and make them, just like you would do with any other cookies. Add icing on top of the cookies and wait for them to set down – for best results, you can refrigerate them for a few minutes.
 
Take them out after a few minutes, and take a piping bag, and draw the border of the cookie's shape – white icing is best for borders if your bottom layer of icing is coloured.
 
Make a whole lot of them, and put them in chocolate boxes, filling up each compartment with one cookie. Tie jute twine around the box and add a small and handwritten thank you note.
 
Your guests will surely appreciate them. Check out the above video from Baby Shower Cookies
Curated Mini Gift Boxes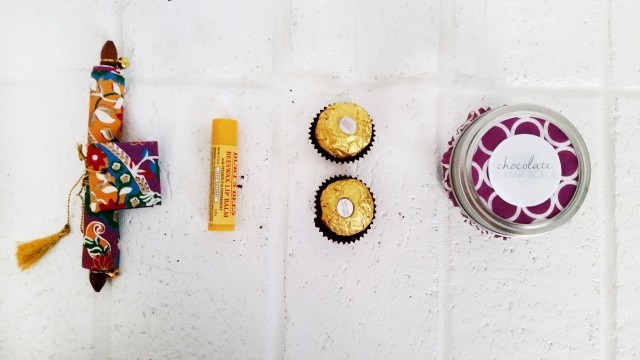 Gift boxes are always a crowd puller at any parties – more so if they end up as party favours. Why not try this same idea at your baby shower party?
 
To add gift boxes as a baby shower party favour, first, you will need to buy a few paper boxes (they can be bought from online stores) or you can even opt for mason jars if you have a few lying around unused at your home.
 
Put the choicest of items that you are sure that your guests will love and adore – say, you can put in a few chocolates, a lip balm, a set of handmade scented soaps, a detoxifying chocolate scrub, and so on. The choices are many – you only need to use your imagination. Add the finishing touch by writing a thank you note to your guests. Browse through them at A Joyful Riot
Chocolate and Peanut Butter Candies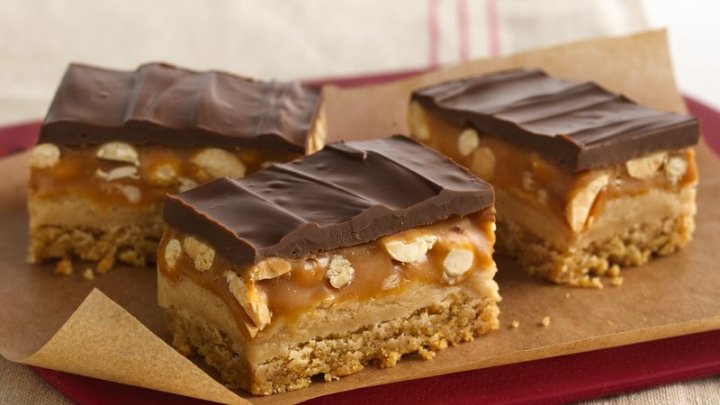 You probably won't find a person who won't like candies, and chocolate-y ones at that – and add to that, peanut butter, and well, it will be what heaven looks like!!
 
One of the yummiest baby shower party favor that you can come up with – chocolate and peanut butter candies – to make them, however, you will need a few ingredients. Four to five cups of chocolate crispies cereal, a bag of milk chocolate chips, a bag of peanut butter chips, sprinkles and mini baking cups.
 
First, you will need to melt the milk chocolate chips and peanut butter in a double boiler – stir them until they are smooth. Pour the melted mixture over the chocolate crispies cereal, and stir them, until they are well coated.
 
Spoon the mixture on to the mini baking cups and add sprinkles, if you so want. Refrigerate them for a good thirty to forty minutes so they can get set, and serve them to the guests at the right time!!

Check them out here at Studio DIY
Popcorn in Cones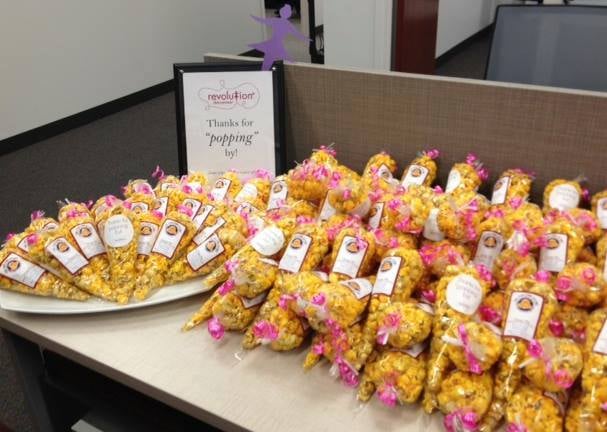 This is possibly one of the easiest party favours that you can make – you can whip it up in a few minutes.
 
To make this baby shower party favour, you will at first need to download some free patterns – you can download them from the site 'FreePik' and print them into printer papers. It's best if you can download a few different ones.
 
After printing, cut the paper in half, and roll them to make a cone – stick a transparent tape to keep the paper in that shape. Fill up the cone with popcorn, and you are done!! Check it out here at The Proper Blog
Candies and Nuts Mixed Jars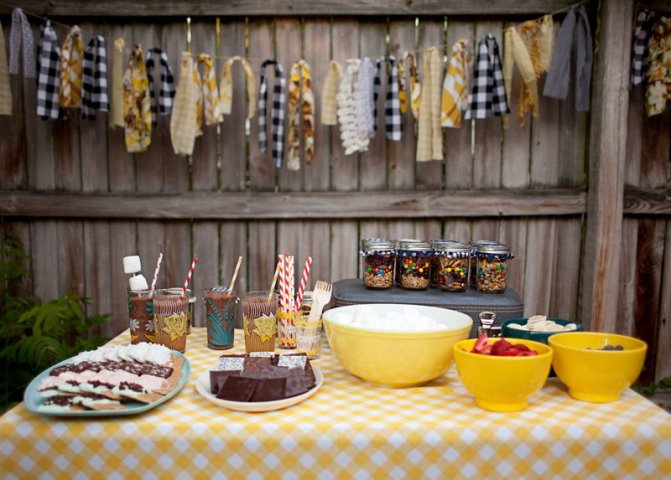 To make this baby shower party favour, you will need a few small mason jars – big mason jars will also do.
 
Put in those mason jars the choicest selection of nuts first – almonds, cashews, pistachios, walnuts, to name a few, and add on to the top of the layer, a wide assortment of candies and chocolate truffles. Cover the mason jar with printed cloth (patterned ones look best!) first, and then the lid.
 
We assure that your guest will surely love this. Check out these beautiful candies and nuts mixed jars at A Beautiful Mess
From our editorial team
Some Tips for the Readers...
Plan the baby shower after the seven months of pregnancy of the soon-to-be-mother. Don't go off-the-budget by spending big on gifts and decor, simplicity is the key here. This is not a party it's a baby shower and hence do not go on an invitation spree by inviting everybody you know, just keep it within the family and a few close friends of the soon-to-be-mother. Instead of buying gifts make them. Handmade gifts have much more value attached to them!