Retiring to a Magnificent Location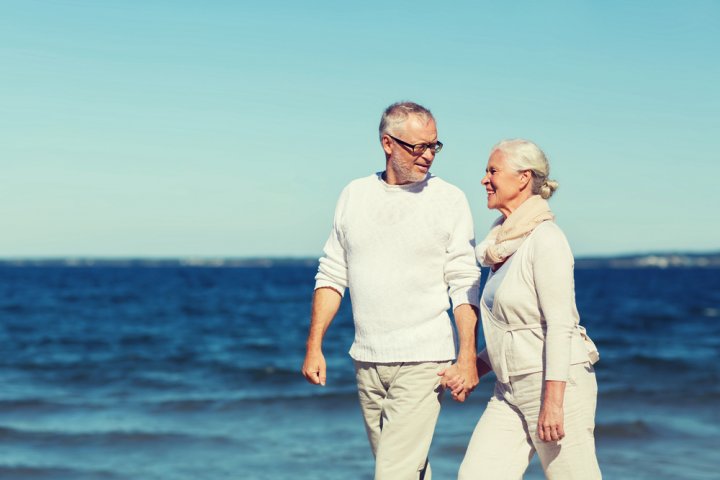 After working for years, it is very vital to retire to a befitting location; a location that is stress-free, conducive, safe and has a great climate. It's hardly worthwhile relocating to a place where you end up facing more stress than all your working years put together! The location should be a place where you can easily have access to quality social amenities, that lets you live life maximally. The choice you make is largely dependent on the kind of life you want to live during your retirement years. One of the goals of retirement is to fill your days with what you want to do and like; if you love sightseeing, then you could decide to retire in a country with many beautiful sites to explore, and if you love serene environments with quiet parks, the choice is yours and if you love to spend your last days socialising, making new friends and learning new things, then search out countries with a high level of socialisation. Over all, retirement should be a time when you have the best moments of your life.
Some Helpful Tips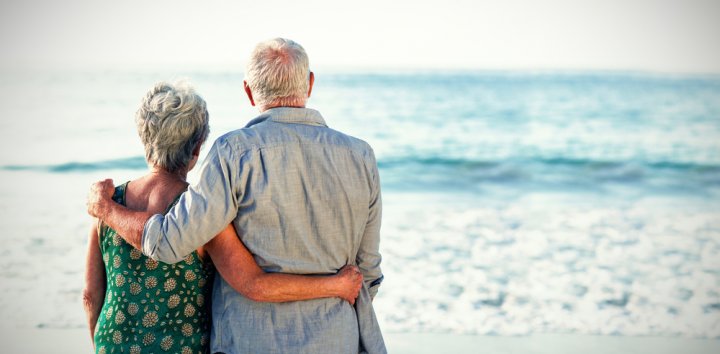 Is the Place Safe?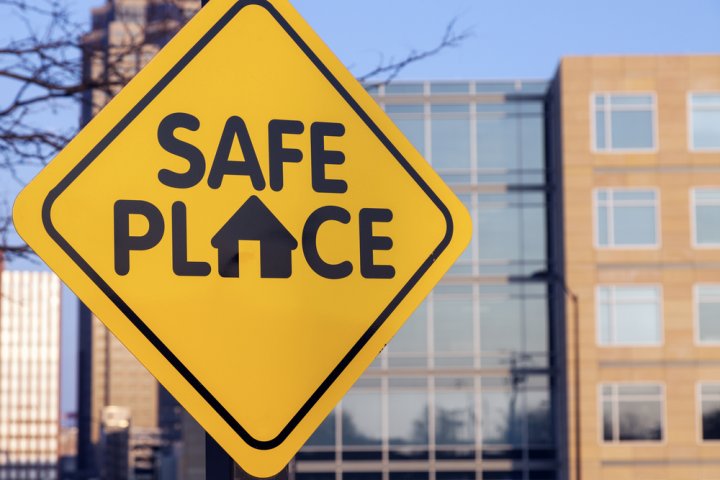 First on the list is to find out how safe the city you seek to retire to is. Don't make a move to anywhere until you find out facts like; the political situation, the way foreigners are treated, the economic data and the crime rate of the city. These factors are highly important and should not be ignored.
Is It Stress Free?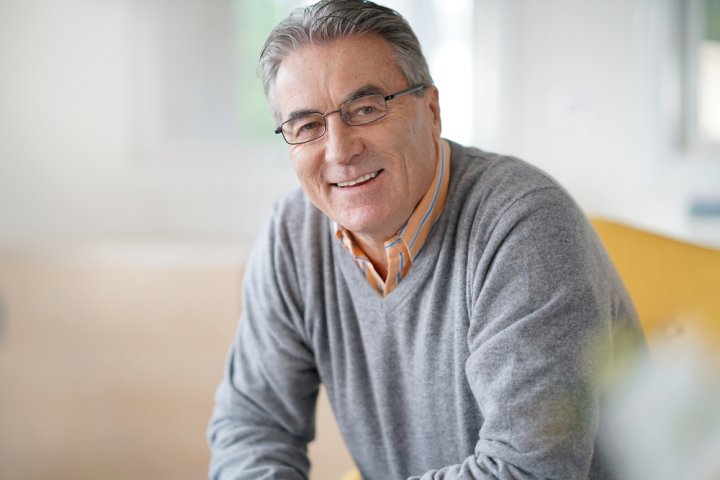 Choose a city that is serene and relaxing with a desirable climate. Consider the traffic situation and if the local population is welcoming of outside settlers. You wouldn't want your peace to be hampered by things like traffic and noise and other such factors.
How Affordable and Cost Effective Is It?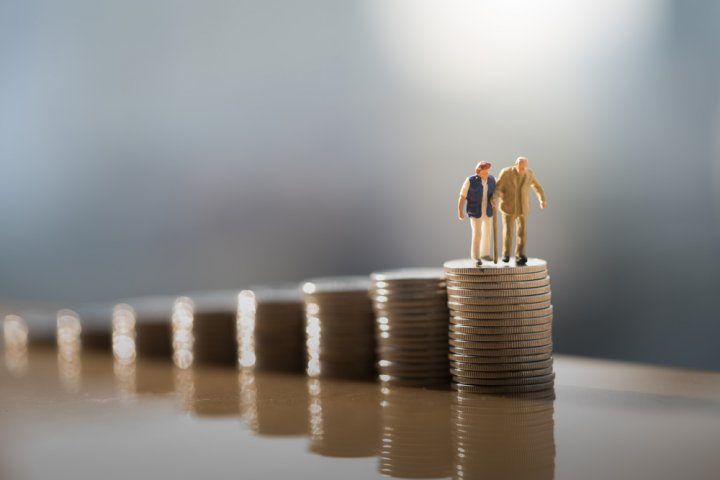 Even if you are considering getting a part time job after your move to your chosen retirement location, it is wise to choose a city with a cost of living that allows you spend and still have some money left to save. The cost of living is one major thing you need to really find out, so you can have the most strain-free retirement ever; cruising when you want, spending time at resorts when you need to and also comfortably paying your healthcare bills and meeting other needs without incurring debts.

5 Places That Will Give the Retirement Pleasure of a Lifetime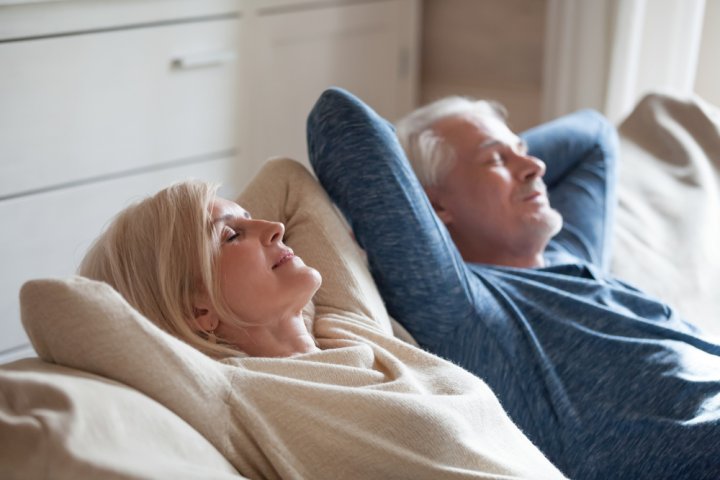 1. Panama
If you have been wondering where to retire to, Panama City is one place you should not overlook. Panama's multi-ethnic capital, Panama City, is considered the only true First World city in Central America. The City has been termed a quality retirement destination because of the many appealing and alluring pleasures the city has to offer; from the wonderful climate, beautiful beaches and mountains, exciting food and culture scenes, new industries, novel architecture and the well structured and functioning infrastructure, and to top it all, Panama City is filled with friendly citizens.
Population:
3,705,246
Climate:
Tropical maritime; hot, humid, cloudy; prolonged rainy season (May to January), short dry season (January to May)
Language:
Spanish and English; many Panamanians are can speak both well.
Why Panama?:
- Panama has reliable services, especially, electricity, internet, and water.
- The Pan-American Highway covers the major part of the country, making movement easy.
- The government is stable, meaning the country is safe and free of violence
- The currency used in Panama is the U.S. Dollar, so all that expats and retirees have to do is change their currency to dollars and transact with ease when in Panama.
- There are lots of mountains and beaches that aid relaxation and they are easily accessible
Visa Options:
Panama City has some residence options that can be easily accessed for people seeking to move permanently or live in the city for a while.
Cost of living:
While Panama City is not considered the cheapest country in the region, but it is noted to be a country where you get the best value for your money. Small towns in rural areas are far cheaper to live in Panama City but you can get the best in the big city as long as you have a budget that is affordable and ensure to live within your budget.
Where to Live in Panama?
Panama City, El Valle, Coronado, Pedasi, Boquete and Santa Fe
What to do in Panama?
There is something special for everyone in Panama City, from golf, tennis, sailing, fishing, surfing, hiking, bird watching, kayaking, river rafting, scuba diving, deep sea fishing, surfing, and so much more. Everyone, from outdoor lovers, to ocean lovers, to indoor lovers and even animal lovers have something waiting for them in Panama City. By the way, the annual jazz festival is something to look forward to.
2. Malaysia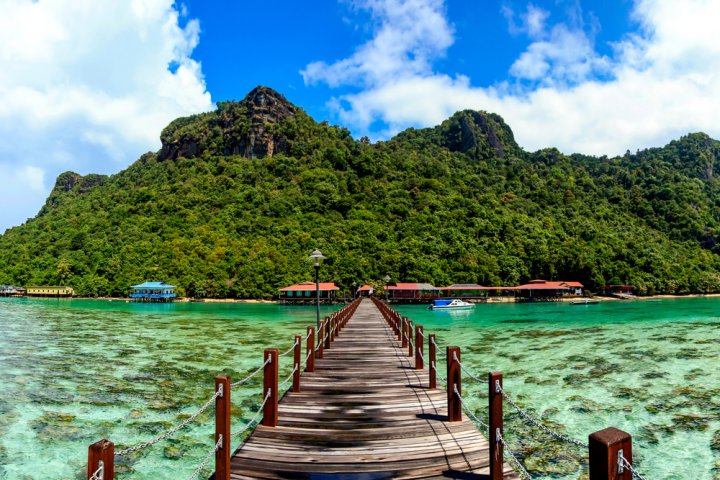 Another beautiful place to tick on your list of the countries you can retire to is, Malaysia. A place with a lot of beauty and sparkle, and not only is the country safe and peaceful but it is a country that is large, yet filled with much required stability. The citizens are loving and kind and you can bet your network of friends will shoot up within weeks of being in Malaysia.
Climate:
Malaysia is sunny for at least a good part of the day with temperatures ranging between 20-30 degrees. If you prefer cooler temperatures, there are a few locations in the country with cool climate. But the older you get, the better it is to stay in regions that provide warmth to ward off ailments.
Language:
Bahasa Malaysia and English, majority of the citizens are fluent in speaking English.
Why Malaysia?
- Among the Asian countries, Malaysia happens to be one of the few countries that allow you buy property freehold.
- Mobile and internet coverage is excellent.
- The country is known for top-quality healthcare at a low cost.
- You will find many international grocery stores, movie theatres and outstanding eateries.
- For the lovers of adventure, Malaysia is just the place. There are mountains to climb, historical sites to visit and oceans to dive in.
- In case you are not aware, Malaysia is known for its delicious street food and coffee culture.
- Power cuts are uncommon.
Visa Options:
It is remarkable to know that Malaysia has developed and put in motion, special schemes aimed at attracting long term foreign retirees. The MM2H, grants 10-year multiple entry visas to expats. With this visa, you can import your current car or buy a car locally, both tax-free. The process of applying for MM2H but it is relatively straightforward.
Cost of living in Malaysia:
The cost of living in Malaysia is roughly forty three percent lower than in USA, excluding rent. This overall cost is a fraction of what it costs in most Western countries.
Where to Live in Malaysia?
Penang, Kuala Lumpur, Malacca and Damansara Heights
What to do in Malaysia?
You can never get bored in Malaysia; the country presents you with some many things to do; you could stop by the shopping malls, museums, caves, temples, islands, beaches and the eateries. Also, they have a lot of festivals taking place during the year, you can join in and watch, there is no faster way to learn the people's way of life than observing them.
3. Portugal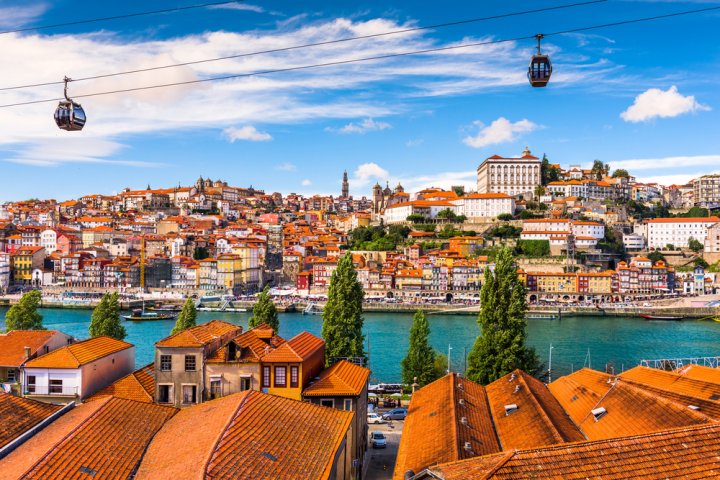 Portugal is another country you should consider retiring to located in southern Europe. The country has a wonderful atmosphere, fantastic beaches, warm water and endless sunshine and the people of Portugal are polite, helpful and friendly. Portugal is almost topping the list of the world's leading destination, even though it is known as the oldest country in Europe. The country is known for its rich history, tradition and culture.
Population:
Ten million inhabitants


Climate:
The weather in Portugal is absolutely fantastic. The weather is pretty warm from March to October while July and August are extremely hot. November to February has its share of the winter which can be cold and very wet.
Language:
Portuguese and English
Why Portugal?
- Portugal has a good network of highways or dual carriageways in Portugal.
- General produce is affordable, like food, bread and wine.
- The country has a high standard of healthcare and infrastructure.
- Again, Portugal has a Fantastic weather.
- It remains one of the world top surf spots.
- With ease, expats can find their British, American and Asian dishes.
- Portugal provides you with the opportunity to live on smaller budgets in many locations within the country.
Visa Options:
There are various Visa options for expats but one that has attracted many expats is the Golden Visa program, where you gain citizenship through investment.
Cost of living in Portugal:
The cost of living in Portugal is low because the costs of purchasing items are usually on the low side.
Where to live in Portugal?
Lisbon and Porto
What to do in Portugal? With the reliable weather in the country, there is no scarcity of things to do in Portugal. Take beach trips in the Algarve, attend the fado concerts, surfing and visiting historic sites.
4. Mexico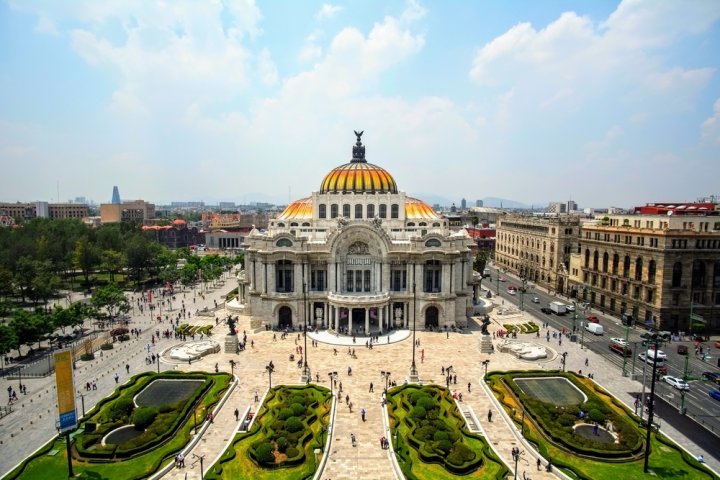 Though the news may be filled with news of violence, Mexico can be a place you can consider retiring to. The country has a vibrant and very interesting culture, and the people - you feel drawn to them as they are warm and friendly. Two things you will never get tired of in the Mexico are food and music. Most expats live in Mexico City because it is Mexico's single most important business center and the heart of the government.
Population:
Nine million people
Climate:
The country has a wide range of climates and topography; it varies with the altitude of the various places in Mexico, from the warm and humid oceanfront locations to the contrasting desert regions or the all year-round spring.
Language:
English is widely spoken in professional circles and Spanish
Why Mexico?
- The food in Mexico is magnificent.
- The cost of utilities, maintenance costs and taxes are lower in Mexico.
- Mexico offers a reasonably priced insurance plan to cover expats moving to the country after retiring.
- Good news! You will find an already established retired expat population in Mexico. So you get to blend and adapt in easily within a short while, giving you a swift transition process.
- Retiring in Mexico presents you with a wealth of rich cultural diversity to explore,enjoy and learn.
- Mexico real estate is also very affordable.
Visa Options:
To get residency in Mexico for retirement is simple. First you get a resident card that is valid for one year and you can choose to renew it for another 3 years. This card gives you access to a lot of things, like importing your car into the country, entering and leaving the country as you please and registering a Mexican car.
Cost of living in Mexico:
Mexico is very affordable.
Where to Live in Mexico?
Monterrey, Puerto Vallarta, Guadalajara, and Mexico City
What to do in Mexico?
Visit the Pyramids of Teotihuacan, view the colonial architecture, stop by the breathtaking beaches, take an evening walk along the Cozumel and party with the locals to get a feel of real Mexico.
5. Colombia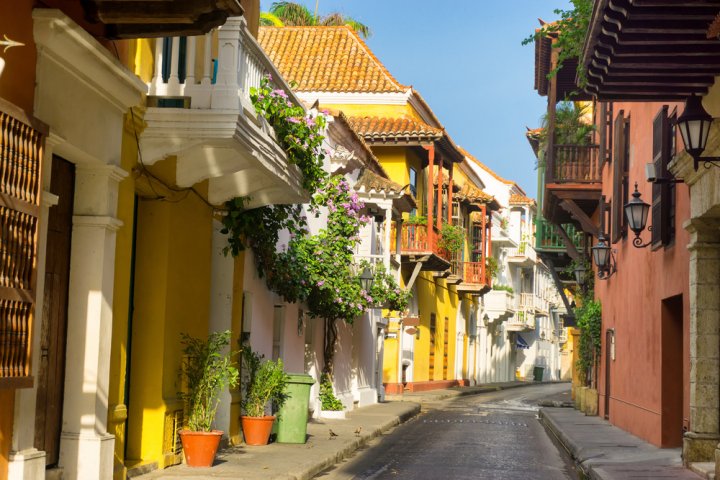 Known as the world's second most bio-diverse country, Colombia is located on the northern tip of South America. It is a country with loving, welcoming people and dazzling scenery. As the fourth largest economy in region, the country has a booming future. The country has a great geographical climate that gives a relaxing feel to the atmosphere.
Population:
48.5 million People
Climate:
In Colombia, you can find the kind of weather that soothes you, from warm, tropical ocean-side communities, to spring-like cities and towns in the upper hills, to cooler mountain locations. With this in mind, you can choose a location that will make living in Colombia a wonderful experience.
Language:
Colombian Spanish and English
Why Colombia?
- Colombia has an extensive network of modern public and private healthcare institutions
- If you love fresh food items, in Colombia you will find an abundance of fresh, affordable produce, local meats, poultry, fresh fruits and vegetables, grass-fed beef, and freshly-caught sea foods.
Visa Options:
Living in Colombia for more than 6 months will require a visa. The one for expat retirees is a TP-7 or pensionado visa (Colombian retirement visa) but to get this you must prove that you have a minimum monthly income of a $700 from Social Security, or a qualified pension or retirement account.
Cost of Living in Colombia:
The cost of living in Colombia is low compared to other major countries. In Columbia, you will have access to cheap clothing, groceries and luxury amenities. The cost of living is not overwhelming as in other countries of the world.
Where to Live in Colombia?
Medellín, Bogotá, or Cartagena
What to do in Colombia?
Colombia is close to the equator, and the country is blessed with a perfect weather any time of year, giving people the privilege to enjoy outdoors activities. Also being the world's second most biodiverse country, Colombia has lots of places to visit; from glaciers, rivers, tropical rainforests, mountains, plains, deserts, beaches and lots more.
5 Places to Retire in India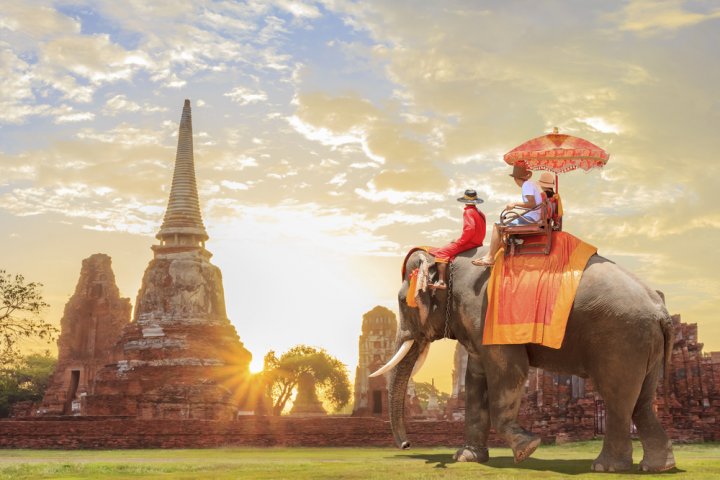 6. Coimbatore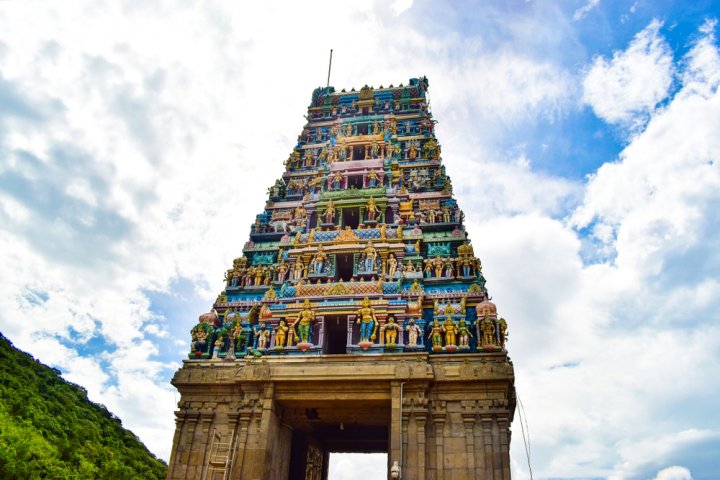 If you choose India as the country you would love to retire to, then one of the cities you need to consider is Coimbatore. It is a city in Tamil Nadu, located on the banks of the Noyyal River. The city is among the fastest developing Tier-II cities in the country and has a perfect mix of nature and upcoming communication and telecommunications. Coimbatore is called the 'Manchester of South India' and also called the motorsports capital of India.
Population:
Over a million people
Climate:
The Climate in Coimbatore is moderate with mild winters and cool summers.
Language:
Kongu, English, Malayalam, Telugu and Kannada
Why Coimbatore?
- Coimbatore offers standard healthcare services.
- Pleasant weather.
- Coimbatore is known for its cosmopolitan culture, efficient infrastructure and bustling industries.
- The city is undergoing an extensive infrastructure as well as real estate development, it's a good place to invest and grow.
- Coimbatore is among the list of smart cities announced till date and hence, living here would be a great decision.
Cost of living in Coimbatore:
The cost of living in Coimbatore is affordable
Where to Live in Coimbatore?
Gandhipuram, Sai Baba Colony, Kalapatti and Trichy Road
What to do in Coimbatore?
The city is one of the best places to witness the ancient Indian culture. Start by visiting the Patteeswarar Temple and the Marudamalai Temple, try out sport activities, and participate in the narrow gauge train trip from Mettupalayam to Connor.
7. Goa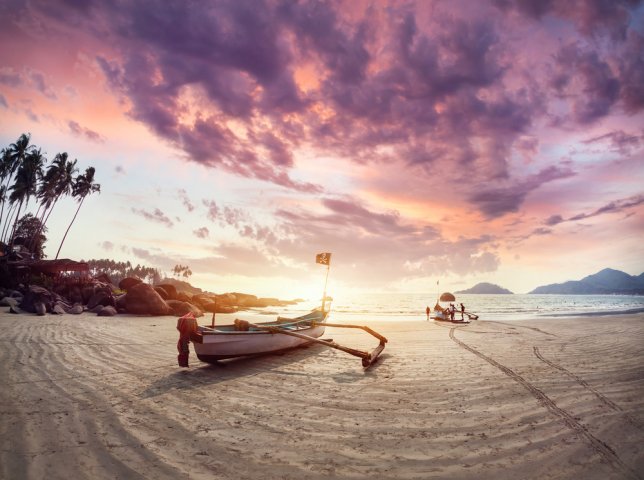 Goa is just as beautiful as its reputation. It is divided into the Northern and Southern part. The northern part will definitely give your social life a boost with the music, dance and night life, while the southern part of Goa is is serene and beautiful. In Goa, most foreign retirees spend much of their time in Old Goa and Vasco De Gama.
Population:
1.817 million
Climate:
Goa is found in the tropical zone and close to the Arabian Sea. Therefore, the city is hot and humid.
Language:
English, Portuguese, Konkani and Marathi
Why Goa?
- Goa boasts of a unique cultural mix of the east and the west, which makes expats adapt easily.
- Health care is cheap in comparison to what many foreigners are used to.
- You will find many elderly care services and home nurse agencies cater to the needs of retirees specially and efficiently.
Cost of living in Goa:
The cost of living in Goa is very affordable.
Where to Live in Goa?
Siridao, Nachinola
What to do in Goa?
There is a huge range of activities to partake in Goa. In the North, you will find four beaches - Baga, Calangute, Candolima and Sinquerim stretch which is serene and perfect for relaxation. You can also take the time to learn the culture of this beautiful city.
8. Dehradun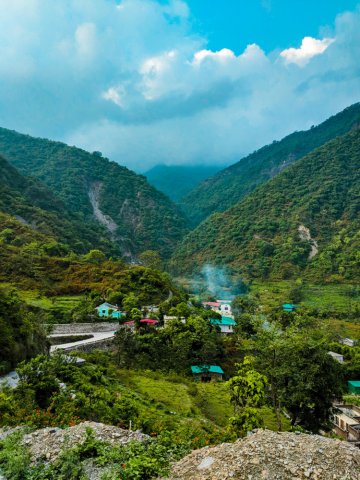 The beautiful valley city of Dehradun is the capital of Uttarakhand state. It is located in the Doon valley on the foothills of the Himalayas nestled between two rivers on its east and west, and when compared to other major cities in India, Dehradun is quite calm, peaceful, safe and serene.
Population:
578,420
Climate:
The climate in the city is humid, being sub tropical, and during the rainy seasons, the rainfall is usually heavy and falls for many hours.
Language:
Hindi
Why Dehradun?
- Dehradun is an attractive destination with many Spa Resorts that has made a major city of attraction to tourists and other expats.
- Expats are greeted with immense warmth and affection, and treated with high respect by the people of Dehradun.
- The beautiful thing about this city, is that is has diverse culture, creating a beautiful platform for expats to adjust and adapt easily.
Cost of living in Dehradun:
Living is Dehradun is economical, compared to other cities in India.
Where to Live in Dehradun:
Dalan Wala,Jakhan, Vassant Vihar, Dalanwala and Rajpur Road
What to do in Dehradun?
Dehradun has many beautiful sites you can visit while staying there, from Khalanga memorial, Maa Bala Sundari Mandir, Robbers cave, Tapkeshwar Temple and the Dehradun zoo.
9. Khandala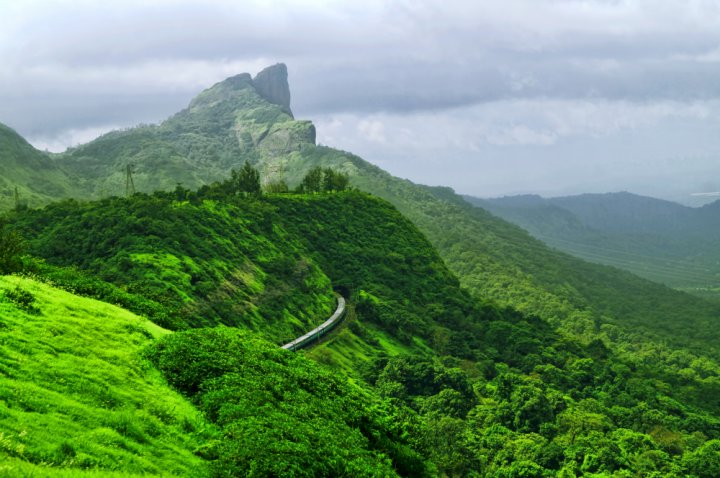 Khandala is one of the twin hill stations in the state of Maharashtra, the other being Lonavala. Khandala is one of the most visited hill station and a beautiful city with many beautiful sites to visit. The population of the city is just perfect for people who will like to stay in places far from the city, the noise and the hustling and bustling of life. Khandala is located at one (top) end of the Bhor Ghat.
Climate:
The climate is tropical, and the summers experience heavy rainfall and the winter is cold.
Language:
Marathi
Why Khandala?
- The place is home to many valleys, lakes, waterfalls which create a relaxing and cool spot for expats, especially retirees.
- The city is peaceful and quiet.
- It has a soothing atmosphere and enchanting nature which keeps a person calm, free from anxiety and all the fears and the noise of the big city.
Cost of living in Khandala:
Very affordable
What to do in Khandala?
The city is a common spot for hiking and has lots of attraction sites that draw expats to the city; Kune falls, Della Adventure park, Bhor Ghat, Tiger's leap, Duke nose, Amrutanjan Point and Karla and Bhaja Cave.
10. Bangalore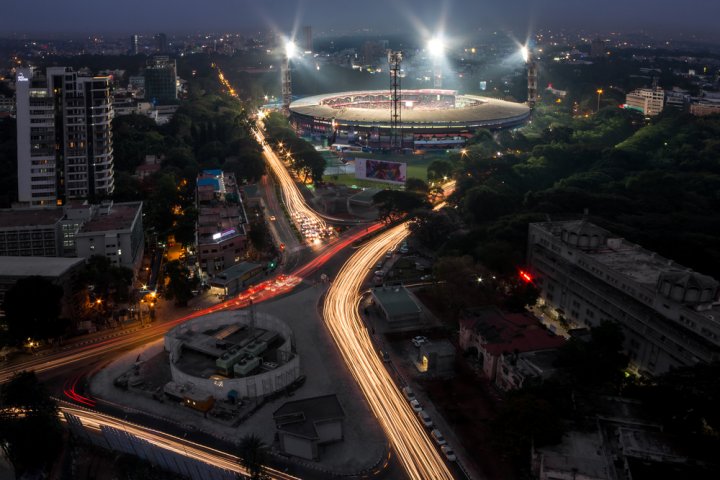 This is one city where you can never get bored of living in. Now known as Bengaluru, Bangalore is the capital city of the Indian state of Karnataka. It is known as the "Silicon Valley of India" and is considered the fifth most populous urban city in India. Bangalore is considered the second fastest growing metropolis of India and it is a city you would love.
Population:
Bangalore has a population of over ten million
Climate:
The climate is tropical and the summers are much rainier than the winters in Bangalore
Language:
Kannada, English, Hindi, Telugu, Tamil, Malayalam
Why Bangalore?
- The city is recognised as a medical tourism destination because many of its medical institutions.
- The quality of life and the natural wealth of the city will ensure you live comfortably.
- The vibrant nightlife is something that will boost your social life.
- It is the IT hub of the nation.
- Infrastructure is top notch.
- Expats are offered quality treatment at relatively low costs.
Cost of living:
The city is quite affordable and is considered 20% less expensive than living in Mumbai.
Where to Live in Bangalore?
Marathahalli, BTM Layout, Banashankari, Domlur and Jayanagar
What to do in Bangalore?
Visit the Sri Chamarajendra Park, Bannerghatta Biological park, Nandi Hills and Ulsoor lake, go camping, snorkelling and even take some road trips with other retirees.
Important Things That Shouldn't be Overlooked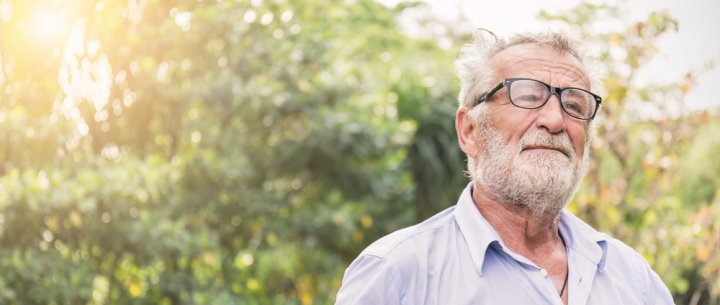 1. Family Ties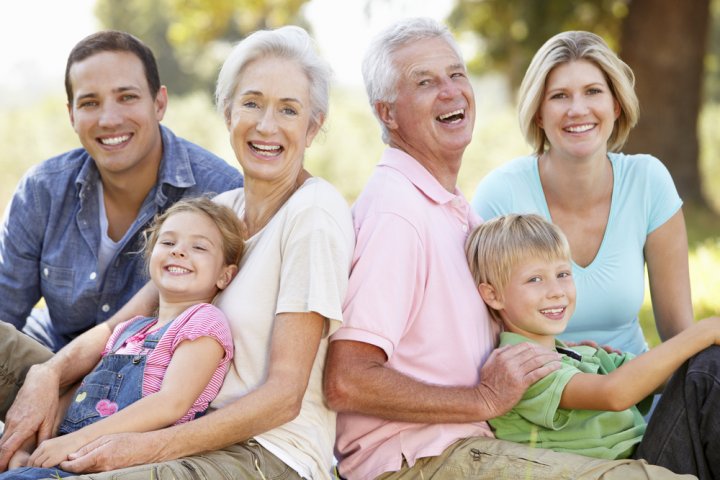 Although your retirement may give you a wonderful opportunity to go to a city of your choice but be mindful not to go too far from your family or else it will become difficult to see your children and grandchildren. The truth is that you will have the privilege of meeting and making new friends but nothing compares to family. Pick a city where you can choose to hop into a plane and fly to see them; keeping the bond between families is one key thing to consider while choosing a retirement location.
2. Retirement Budget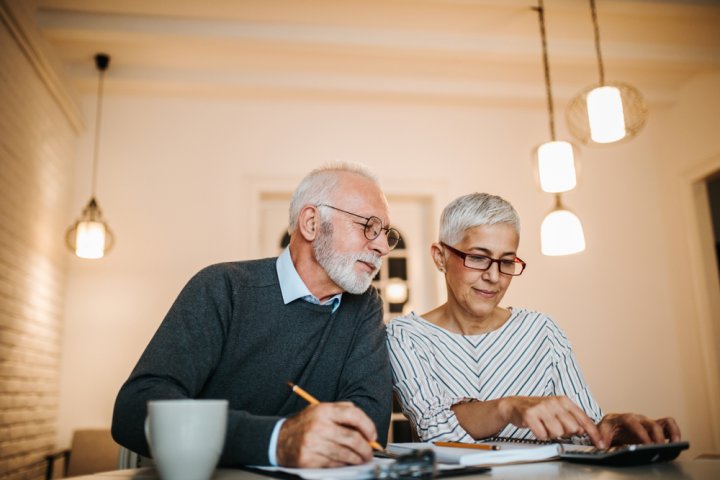 Work out a clear budget for your retirement so you can make the decision without any doubts. Consider your available funds and how you can invest/use them to sustain you and your spouse in the lifestyle you choose. You may be well served if you consult a professional financial advisor to help you make the plan.
3. Fitting in Into Your New Location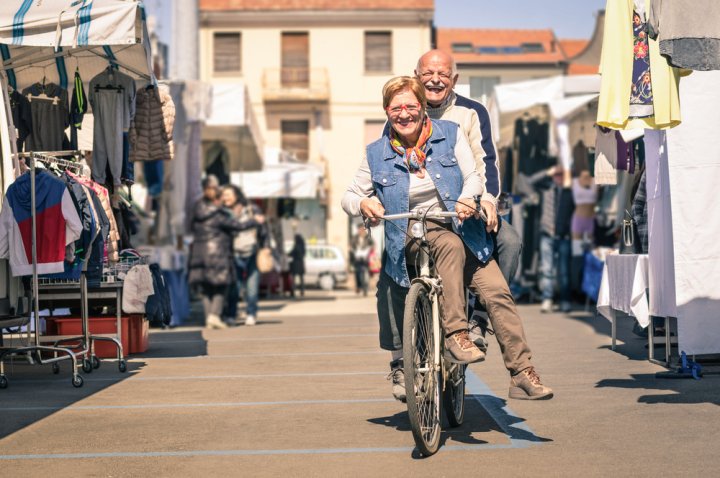 The city you are retiring to should be a place that will not be so difficult for you to fit into, especially when it comes to the lifestyle of the people, the climate, their culture, the environment and the language used for communication. Although, if you have a look at all the aforementioned things and you think you will be able to cope and adapt within few months, you can go ahead. But if you can't, then you have to reconsider and think about picking a location that you can fit into; make enquiries and then picture what living in the city will be like based on your findings, and if it looks good then you can make your decision gladly.
From our editorial team
Retire to a Refreshing Retreat
After having had a busy life with a job and a family to take care of, you deserve a life of peace and calm, and an opportunity to rebuild your life in a stress-free atmosphere. Have a retirement plan in mind and decide where you want to spend the rest of your days. You deserve this peace, away from the hustle you had to face before. So choose a place which fits your budget and also makes for a nice place to stay.