Interesting Facts about Nintendo Switch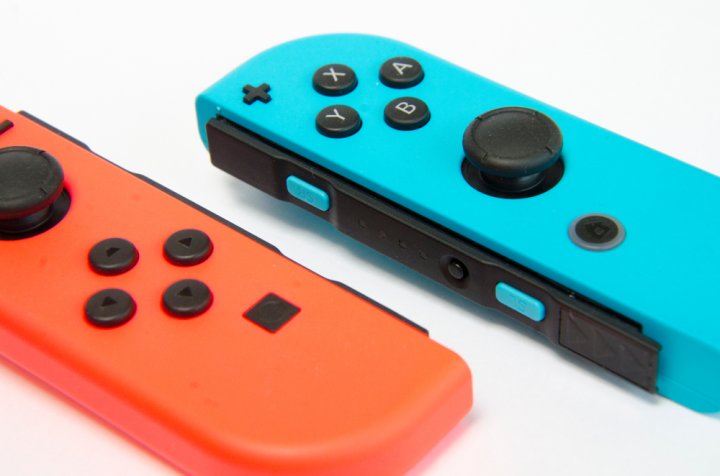 So finally you got your Nintendo Switch (or Switch Lite)! And, after getting your hands on a few basic games you're all geared up to play the Nintendo Switch's best games! Well, before we start this comprehensive list of the top 10 Nintendo Switch games, let's check some interesting facts about your Nintendo Switch gaming console:
More Copies of Zelda were Sold than the Nintendo Console – The most popular game of Nintendo, The Legend of Zelda: Breath of the Wild that is an addition to The Legend of Zelda and was launched alongside the Nintendo Switch in 2017, has broken all the sales records of the company and surprisingly, exceeded the sale of the console itself. This game is also one of the highest-scoring games with an impressive 96% score on Metacritic.


Joy-Cons are Responsive – Have you ever wondered why Joy-Cons are so expensive? Well, the answer lies in the details. Advanced technology used in such a small device including IR (thermal) camera, HD Rumble (advanced rumble), NFC reader/writer for Amiibos, gyroscope, and a 20-hour battery life (for both the controllers) increases the cost factor of a Joy-Con. Additionally, the sensitivity and responsiveness of Joy-Cons also come from these high-end technologies.


Nintendo Switch is Piracy Protected – Some hackers may try to jailbreak (technical term used for breaking the code of an OS or software) the Switch to run customised games, apps, etc. However, Nintendo has a perfect security system in place through which they can identify if a player is trying to play illegally. If the encrypted certificate is missing then Nintendo can remotely brick the console or block the certificate of that particular device.


You Can Check Your Playtime – Nintendo Switch allows you to keep a track of the number of hours you have played on your Switch by going to your profile and checking the Play Activity tab. What's more, you can also check the time spent by your friends on their play activity.


Turn on Your TV – You can turn on your TV, wirelessly, by pressing the home button on your Pro Controller or Joy-Con. Though all TVs may not be compatible and this feature will work only with compatible TV sets.


Make New Friends and Play with Them – You love to play online games with your friends, but what if your friends don't own a Switch or if they play a different game on the Nintendo Console? You can always make new friends online and get a friend code from them over text, then enter that code to connect with that friend and play multiplayer games online.


Some More Interesting Features Include – Pairing Joy-Cons with Mac, PC or Android phone; checking your battery life anytime, voice chat with friends, changing your region and having access to region-restricted games, making an extra profile for using more than one slot, attach a headset or USB keyboard, playing N64 and GameCube games, customising airplane mode, turning your Joy-Cons into a lightsabre, and more such amazing features.
Nintendo Switch Best Games for Adults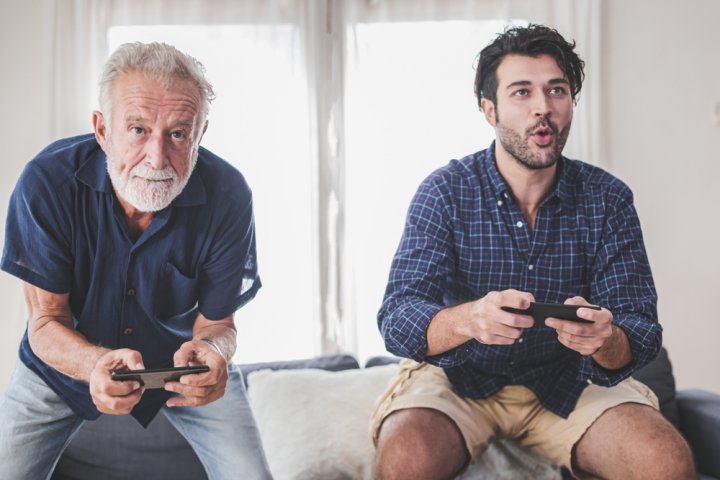 L.A. Noire
A dark, thrilling, and violent game set in 1940's Los Angeles, the main character in the game, Cole Phelps, is an LAPD detective who is on a mission to solve crimes related to drugs, corruption and murder. Mr. Phelps fights for cleaning the system, drug lords, and murderers are challenged by arson attacks, and conspiracies by the gangsters, drug-lords, and criminals. But he must fight for the truth and climb the ranks to do what is right. Cole must unravel the truth behind the gruesome murders and the crime plots while fighting the LA underworld and even men from his own department.

The chases and shootouts in true detective fashion with facial animation technology helps to highlight every minute facial expression of different characters and provides a truly interactive experience. The year 1947 was the most violent and corrupt time in the history of LA and this game features crimes and conspiracies from real incidents that happened during 1947 in LA. The full game requires at least 29 GB of free space and the minimum read speed is 60 MB/sec.
Mortal Kombat 11
The latest addition in the Mortal Kombat franchise – Mortal Kombat 11 has a unique feature that allows you to create your own characters plus you can choose from a bouquet of old and the latest fighters. The 25-year-old epic saga continues Mortal Kombat's cinematic style story with the players taking on the roles of various characters from the past and present. In this latest time-bending edition, the Raiden Vs. Kronika (the keeper of time) battle enthrals you to the core with multiple modes and tests your skills while you face the challenges like the Towers of Time and more such adventurous levels of this game.

The game file size is 6.5 GB and up to 8 players can simultaneously play this game. It's rated as a 17+ mature game by ESRB for intense violence, blood and gore, and strong language. The supported play modes for Mortal Kombat 11 are table-top mode, TV mode and handheld mode.
Baldur's Gate 1 and 2: Enhanced Editions
Originally released in the year 1998, Baldur's Gate has set the benchmark for Dungeons & Dragons role-playing game that was introduced in the year 1974. The enhanced edition of Baldur's Gate 1 and 2 allows you to access 200 hours of combined, power-packed role-play excitement. After being forced to leave your home in ambiguous situations, you find yourself in the middle of a war with evil forces that are more treacherous than you have imagined. This game is powered with an upgraded version of the Infinity Engine and includes the Tales of the Sword Coast expansion, fresh content including 3 new members, and of course, the classic and original Baldur's Gate adventure.

This is a single-player game by Beamdog with a file size of 5.6 GB, and ESRB rated for teens for alcohol, blood and gore, mild language, use of tobacco, violence, etc. It supports all three modes of TV, table-top and handheld.
Dark Souls: Remastered
A successor to the original Dark Souls game that was released in the year 2011 by Namco Bandai Games, Dark Souls: Remastered is based on the return to Lordran and is a beautifully remastered game with amazing details. This game includes the Artorias of the Abyss DLC apart from the classic Dark Souls and marks its debut on the Nintendo platform. As the name suggests, it's a deep and dark game, the plot of which lies in an epic and cursed dark fantasy universe. A world full of dungeons, secrets and hidden passages await you inside the mysterious and intricate world of Dark Souls: Remastered where you can choose from hundreds of weapons, magic, and armour to create your own playstyle combinations.

Rated as 17+ by ESRB for partial nudity, blood and gore, and violence, this 4 GB game can be played by up to 6 players at a time and can be played on TV, handheld as well as table-top devices.
The Elder Scrolls V: Skyrim
An epic fantasy The Elder Scrolls V: Skyrim is a game that has won more than 200 'Game of the Year' awards. It is an open-world where you have all the freedom to create characters and sceneries. A virtual world where you can change the background and characters as per your choice and has all-new features including motion controls, outfits, and gears from another compatible game The Legend of Zelda™ Amiibo.

With a file size of 14.5 GB, you must have your SD card inserted into the console before you can play this game. This single-player game is mature 17+ rated for intense violence, sexual themes, blood and gore, and use of alcohol.
Nintendo Switch Best Games for Kids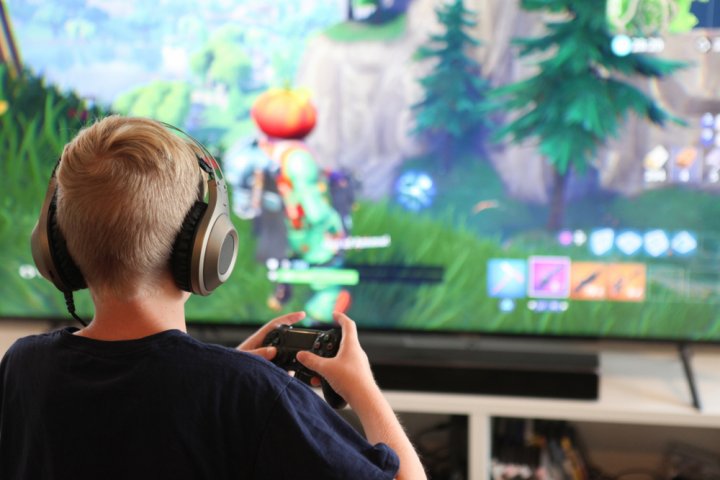 Animal Crossing: New Horizons
Escape to a paradise of your dreams or conjure up a preferred setting, this game has a plethora of resources that can be used to create your own virtual world. Tools that leverage you to customise creature comforts, decorate your own place or go fishing on the beach plus the time of the day and weather match the real-life season so that you can explore new surprises throughout the year.

Invite your friends on your own island or pack your bags and visit theirs as up to 8 players can play the game simultaneously. The game provides amazing opportunities to create your own setup from scratch with multiple options to customise your home, the characters, decorations, and the scenery itself. Give a personal touch to your home using materials like furniture and home décor while you can also use fish, garden, or fossils to decorate the outside. Up to 4 people can play on the same system and up to 8 players can play using local wireless. This comic mischief game is suitable for all and the game file size is 6.8 GB.
Yoshi's Crafted World
A perfect craft game for the children, Yoshi's Crafted World is created using simple household objects like birthday caps, boxes, buttons, paper cups, etc. Yoshi is a cute dinosaur who appeared for the first time alongside Mario and Luigi in the 1990 Super Mario Worlds and has been a popular character since then, especially among children. While climbing different levels, you can treasure hunt to explore different collectibles, gulp down enemies, and get more powers.

You can also play stages backward in this game and locate the craftily hidden items. The story starts as Kamek and Baby Bowser are planning to steal a gem-set stone because the fabled relic has the power to grant the dreams to the bearer. Your friend can team up as fellow Yoshis because this game allows up to 2 players to play simultaneously. Yoshi gets wings in the mellow mode for a flying experience that may be used to tackle enemies while finding the coins, flowers, and Poochy Pups. Rated by ESRB for mild cartoon violence, the file size of this game is 5.6 GB.
Fortnite
Fortnite – Battle Royale, is an action and strategy game meant for teens, and this Chapter 2 – Season 5 is the latest addition in the franchise originally launched in 2017 by Epic Games. This free game can be played by up to 99 players to become the last man standing. You can build huge forts, try out deadly weapons, and join the hunters to outwit your opponents in this battle for honour.

You can also team up with friends sitting beside you or anywhere in the world in this online battle. This game gives you the freedom to build your own cover by shaping the battlefield, take out the cover of your opponents, board the battle bus to land in your favourite zone, and collect exotic gear to increase the fun. Nintendo provides weekly updates and events to constantly improve the weapons, outfits, items, and gameplay modes so that you encounter the challenges with a fresh perspective. The game size is 11.2 GB and it's rated for Teens by ESRB for violence.
Super Smash Bros. Ultimate
One more gem from the classic Mario game which is also the official Mascot of Nintendo and also known as Super Mario Bros., Super Smash Bros. Ultimate is the latest addition to the Mario franchise and is a fun game for children and adults alike. New characters like King K. Rool and Simon Belmont join Ridley, Inkling, and other fighters. This game has new stages that are inspired by Super Mario Odyssey, Castlevania series, and other games. The enhanced speed of the game makes it more thrilling and exciting to play.

A series first option – Stage Morph, helps you to choose the right stage while playing. New echo fighters including Richter Belmont, Dark Samus, and Chrom join you in this battle that you can play with up to 4 players in a free-for-all and extend to 8 players at a time. Enjoy your game while listening to your favourite music from about 900 different compositions. The game size is 16 GB and this action game is suggested for 10+ by ESRB for cartoon violence and comic mischief.
Writer
Rahul Banerji
Rahul began his stint as a freelance writer after working in the corporate world for ten years. He enjoys writing on various topics and is an avid blogger. His interest in science, technology, politics, current affairs and the latest trends helps him to back his writing with well researched facts. Rahul finds solace in gadgets, nature and spirituality.
From our editorial team
Open the Gaming Universe with Nintendo Switch
Nintendo Switch opens up the entire gaming universe for you by giving you access to many of the most popular and addictive games worldwide. Moreover, it comes with so many gamer-friendly features that make your gaming experience even more enjoyable. We hope this BP Guide would have helped you decide which Nintendo Switch game you would like to play first with your friends and family. Share your experiences with us and stay connected for more such engaging content.