What is a Cocktail?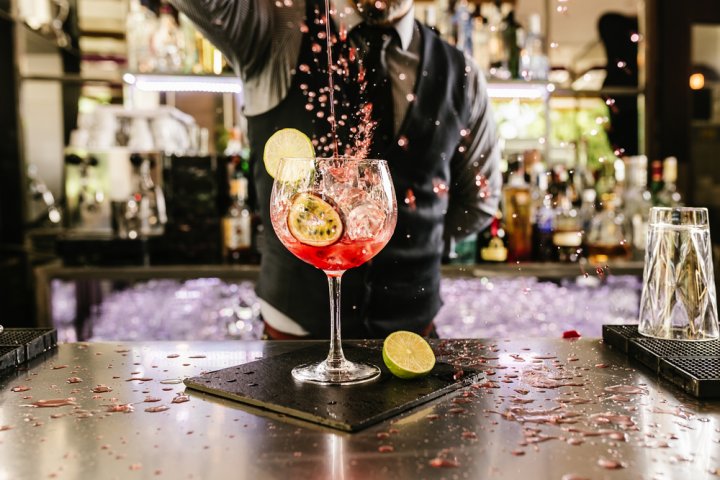 Walk into a cocktail bar, and you will be mesmerized with all the dazzling drinks in people's hands. With so many variations, colours, and flavours in cocktails, you can find one cocktail for everyone. People love to sip on these fancy drinks with their friends. Have you ever thought about what cocktail is? It is a mixed drink made with distilled liquor like arrack, brandy, gin, rum, tequila, vodka, etc. as a base ingredient and is mixed with tons of different components to make it a special drink for you. It contains things like fruit juices, honey, cream, among other ingredients. Cocktails vary from bartender to bartender and from region to region, so you might find the same drink in different regions with different names, but they all taste wonderful.

Cocktails have been around for centuries. In the 17th and 18th centuries, these cocktails became popular. They were recorded in the history books, but it is still not clear as to when and how they came into being, and it does not matter either as long as we get great tasting cocktails whenever we want.

Here we have compiled a list of some of the most common ingredients that are used in making cocktails. Read on and try them at home during your next get together.
Cocktails' Ingredients with a Delicious Option for Each One
Club Soda – Gin Rickey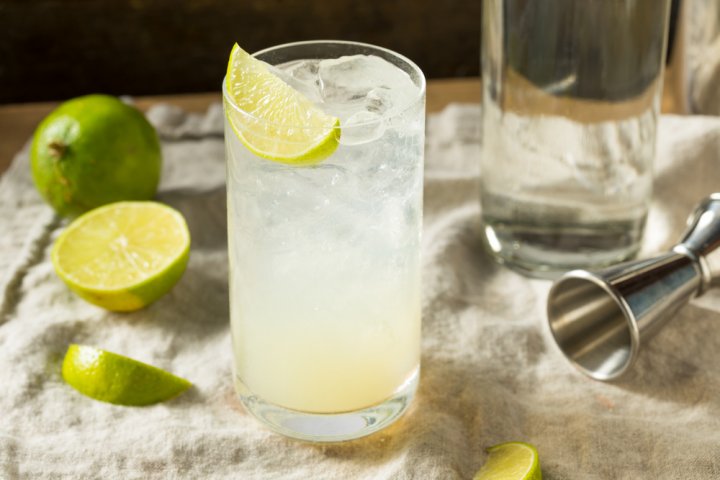 Using club soda in a cocktail lets you make a drink that is calorie and sugar-free. It is a great way to reduce your calorie intake, and it is probably the easiest way to make a cocktail. Club soda dilutes the flavour of spirits and lets you enjoy this flavour and aroma. You can try making Gin Ricky with club soda.
Ingredients
2 ounces gin
1/2 ounce lime juice (fresh)
4​ ounces club soda (enough to fill)
1​ lime wedge (for garnishing)
How to Make
Take a highball glass and fill it up with ice.
Pour gin and lime juice in the glass and top it with club soda.
Garnish it with a lime wedge.
Cola – Cuba Libre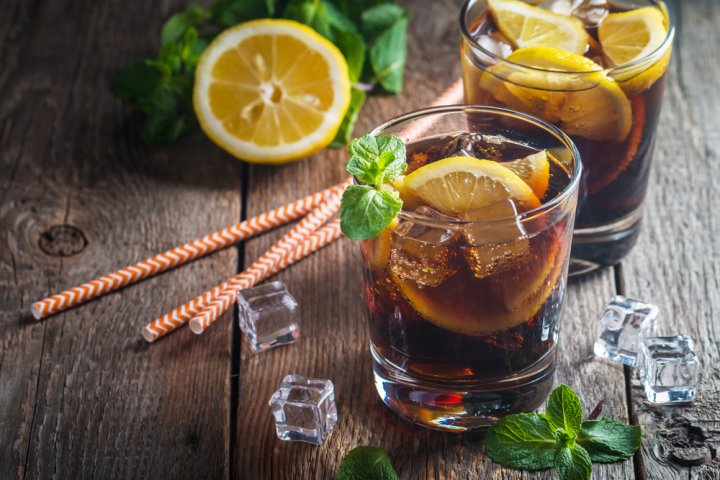 You can also mix cola in a cocktail, it mixes with the spirits like club soda does and enhances the colour and flavour of a cocktail. Here is a great cocktail with cola in it – Cuba Libre.
Ingredients
1 ounce rum
3 ounces Coca-Cola
Garnish: lime wedge
How to Make
Take a highball glass and fill it up with ice.
Mix all the ingredients in it and garnish it with a lime wedge.
Dry Vermouth – Vodka Martini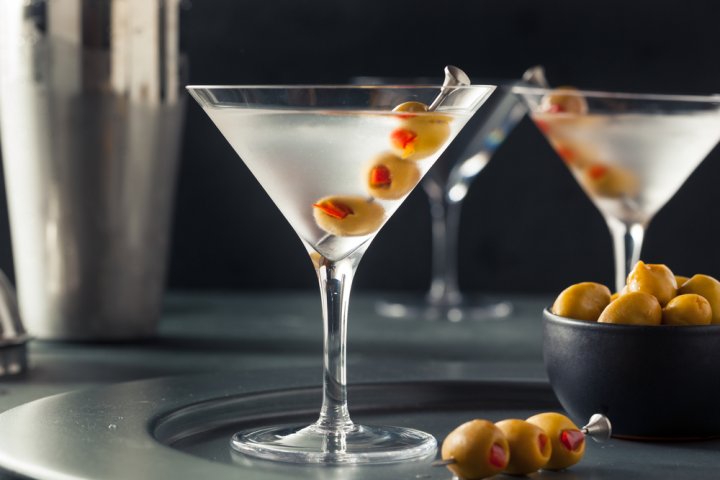 Mixing Dry Vermouth with gin or vodka makes great tasting Martini or a vodka martini. It balances out the flavours and tastes great. Here is a recipe for Vodka Martini:
Ingredients
3 fluid ounces Alcoholic beverage - distilled vodka
1 fluid ounce dry vermouth
1 cup ice
3 Olives, ripe, canned (small-extra large)
How to Make
Take vodka and dry vermouth and put it in a cocktail mixing glass.
Fill it up with ice and stir well.
Strain the mixture in a chilled martini glass.
Garnish it with three olives on a toothpick to make it look classy.
Cider – Spiked Apple Cider Cocktails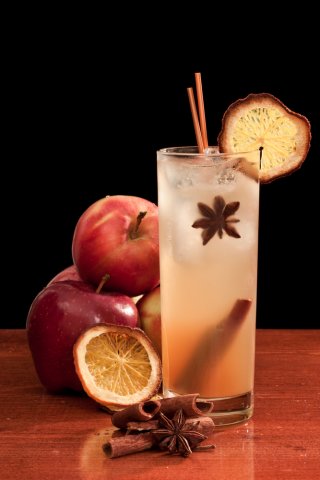 Cider has polyphenols which are natural compounds that improves blood pressure and cholesterol. Mixing it in your cocktail will enhance its flavour and adds up some health benefits to it. Try making the Spiked Apple Cider Cocktail at home with the help of the following recipe.
Ingredients
1/4 gallon apple cider
1/2 cup dark rum
1/2 cup cinnamon schnapps
1 Granny Smith apple, peeled, cut into large chunks
1/2 lemon, juiced
How to Make
Mix cider, rum and schnapps in a large pitcher.
Put the apples in a small bowl and squeeze lemon juice in it, toss it well.
Place the diced apples onto a skewer.
Pour the spiked cider in a glass and fill it up with ice.
Garnish it with the apple skewer before serving.
Ginger Ale or Ginger Beer - Ginger Beer Shandy & Vodka Giner Ale
If you like spicy flavoured cocktails then you can try mixing in ginger ale or ginger beer in it. It leaves a great after taste in your mouth and keeps you fresh even after a couple of drinks.
Ginger Beer Shandy
Ingredients
3 tbsp crystallized ginger chopped
3 tbsp lemon juice
1 tbsp salt optional
1 tbsp sugar optional
5 12 oz bottles lager or pilsner beer
4 cups ginger ale
How to Make
Cover the rim of the glass with chopped crystallized ginger, salt or sugar depending on the flavour you like.
Have a large pitcher ready.
Add lemon juice and chopped ginger in a bowl.
Use a muddler to press ginger and break it until you see the lemon juice get cloudy and watery.
Strain the mixture in the pitcher.
Add in the bear and stir it. And, it's ready to serve.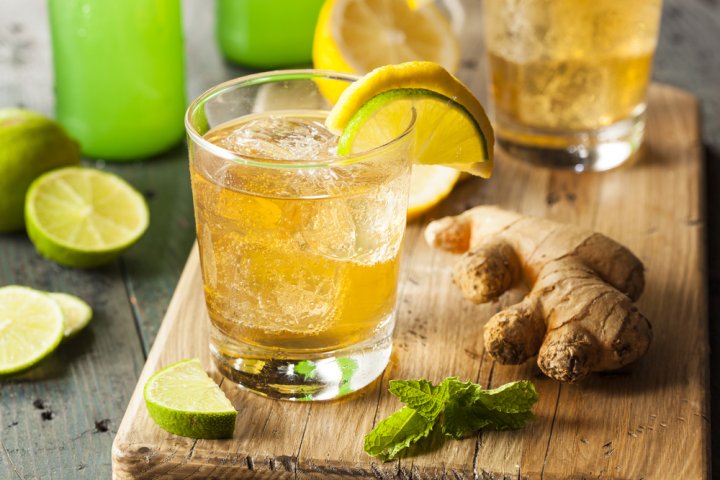 Vodka Ginger Ale
Ingredients
45 ml absolute vodka
150 ml ginger ale
1 wedge lime
Ice cubes
How to Make
Take a highball glass and fill it with ice.
Add in all the ingredients and garnish with a lime wedge.
Lemon Juice – Lemon Drop Martini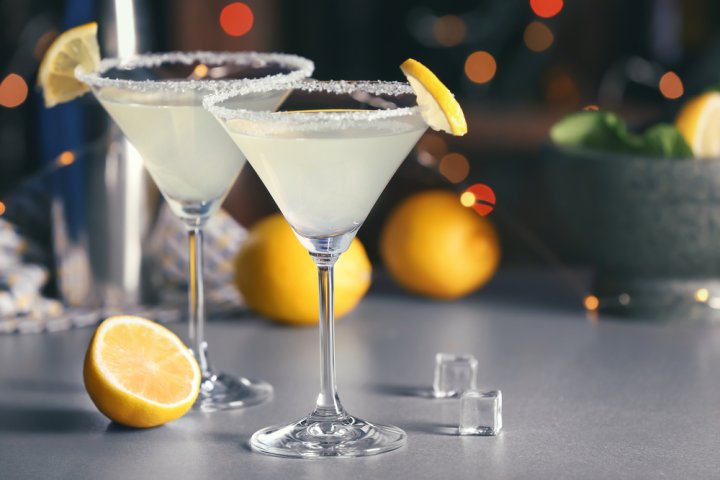 Using lemon juice in a cocktail is a great way to make it taste even better. The citric flavour makes it festive and refreshing.
Ingredients
1 1/2 ounces (3 tablespoons) citron vodka or vodka
1/2 ounce (1 tablespoon) Cointreau
1/2 ounce (1 tablespoon) fresh lemon juice
1 teaspoon maple syrup or simple syrup
Superfine sugar, for the rim (or substitute granulated)
For the garnish: Lemon twist
How to Make
Cover the rim of the glass with superfine sugar.
Take all the ingredients and put in a cocktail shaker.
Fill it with ice and shake well.
Strain the mixture in sugared rim glass and garnish with a lemon twist.
Fruit Juices - Coconut & Pineapple Cooler
Different fruit juices can be mixed in a cocktail for different flavours and colours. It makes the cocktails look very elegant and taste better. Here is how you can make a cocktail with pineapple juice.
Ingredients
300ml coconut rum
600 ml pineapple juice (not from concentrate)
150 ml gin
6 small chunks of watermelon
12 coriander sprigs
Ice bucket
How to Make
Take 50 ml of coconut rum, 100 ml of pineapple juice, 25 ml of gin, and 50 ml of cold water and mix them in a jar
Add a piece of watermelon and a couple of coriander sprigs.
Put the lid on and chill or but in the ice bucket for about 4 to 6 hours.
Tonic Water – Rum & Tonic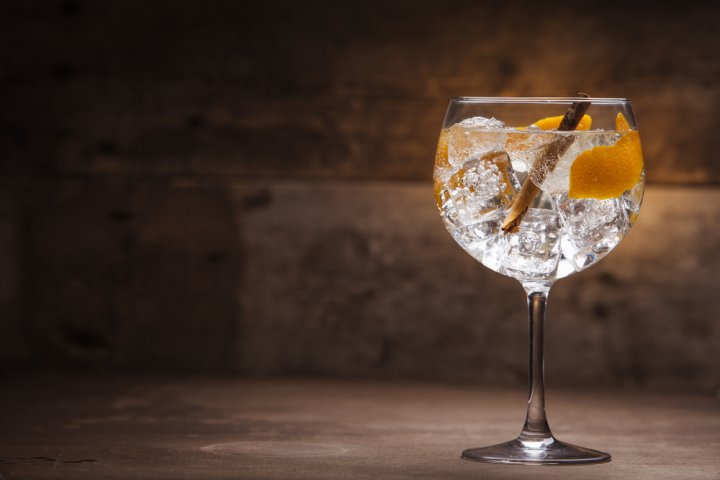 Tonic water mixes well in cocktails. It has a classic bitter flavour to it and spikes up the cocktail.
Ingredients
2 ounces white rum
5 ounces chilled tonic water
2 dashes of lemon bitters
1 lemon wheel, for garnish
Ice
How to Make
Fill a chilled highball glass with ice.
Add in rum, tonic water, and lemon bitters and stir well.
Garnish with a lemon wheel.
Benefits of Drinking Cocktails Over Neat Drinks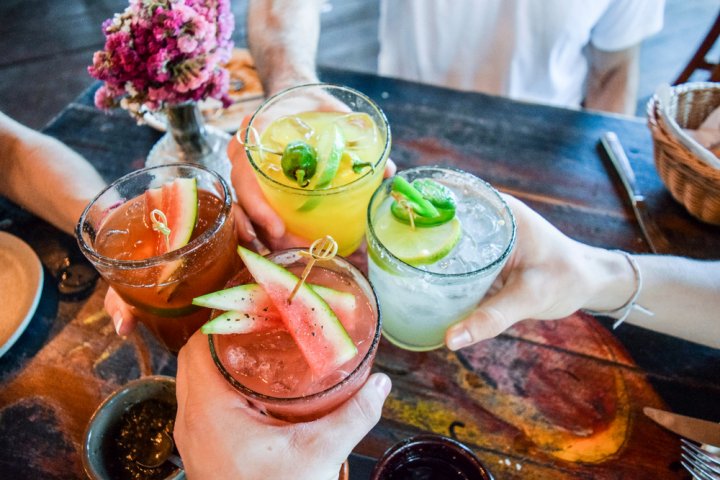 Here are some benefits for drinking cocktails, rather than consuming alcohol directly:
A cocktail is a combination of different flavours, ingredients, and of course, alcohol. Vodka with Soda is the lowest calorie drink you can have since vodka has 96 calories per 50 ml, and soda has none. Bourbon and gin have about 97 and 110 calories per 50 ml. So you get great tasting flavours in cocktails with only a handful of calories.


Most cocktails and either made with lime and lemon juice or garnished with one which gives you a good amount of Vitamin C. Vitamin C boosts your immune system and neutralizes free radicals that damage your skin cells and tissues. Other than that, other fruit juices that are added into a cocktail are also loaded with Vitamin C; therefore, cocktails are good for you as long as you drink in moderation.
From our editorial team
Blend Your Own Flavours!
There's no limit to the number of cocktails you can make with any available ingredients. Along with the ingredients mentioned in this post, blend in your own, and you never know when you might invent a new, tasty cocktail flavour!