Himalayan Adventure Awaits You at Camps in Shimla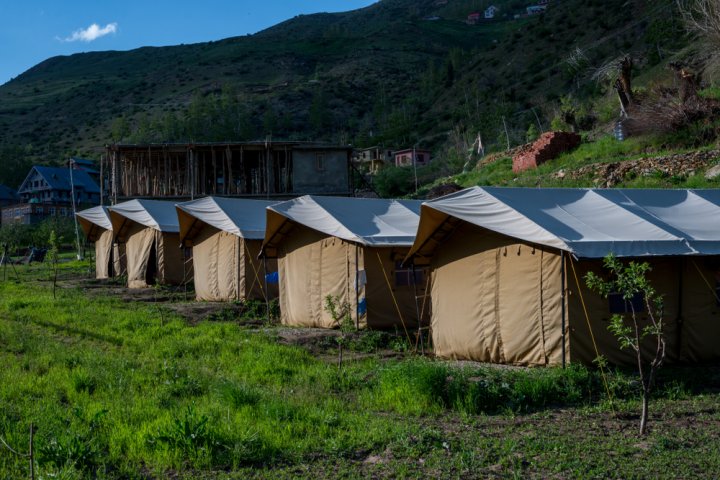 Tired of city life? Looking for some adventure getaway? Or simply willing to reconnect with nature and detach from technology? Camping is an all-in-one solution during which you get to spend time with your friends and/or family while staying away from distractions. Whether you like hunting, biking, or other activities, camping provides you an opportunity to completely focus on things you like. Besides, camping also helps you live a healthier as well as a longer life. Several young organisations are helping people on how to pitch a tent, read a compass, and create a fire. When you go camping, you temporarily move away from multiple distractions and return to the reality of life with a clear mind. If you are also planning for a camping trip, there are various spots in Shimla that you can consider.
Benefits of Camping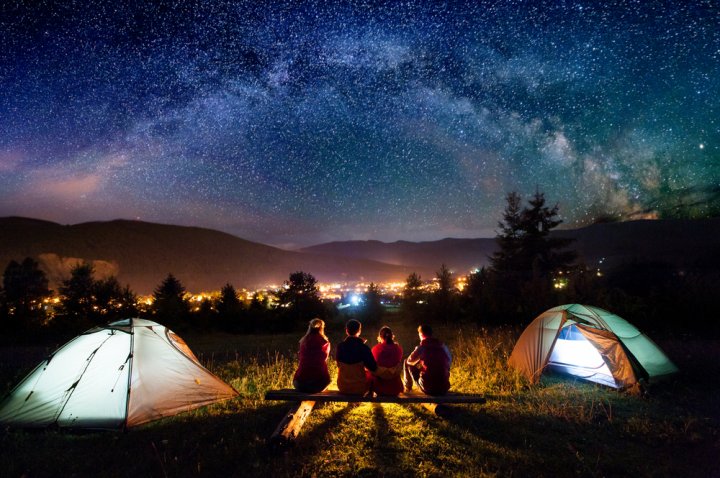 Explore Nature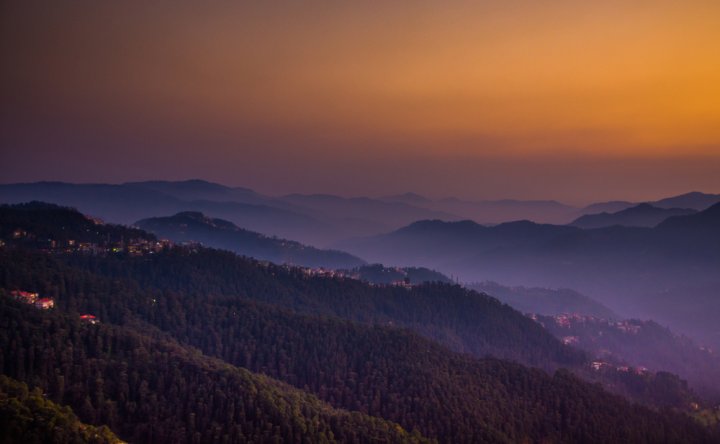 Many campsites let you explore inspiring and breathtaking views. You can experience sounds of nature and take a glance at marvellous sights while staying without electronic devices, electricity, and television. Camping is a mesmerizing experience where you can feel sunshine, wind, snow, and rain as well as see the natural wildlife. Other natural features that you can explore include dunes and seashores at distinct times. And, when you spend your nights outdoor, you can view constellations that might not be visible from your home in the city. You also get to listen to other aspects of nature like a coyote's yips or a songbird's trills.
Peace of Mind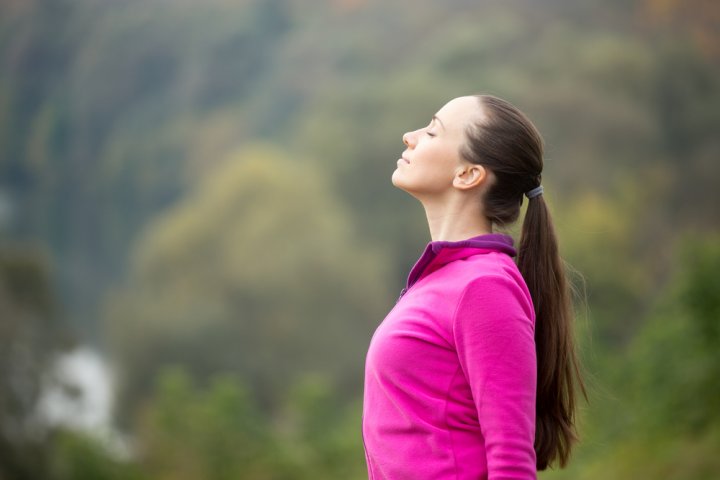 While on camping, you stay away from the city's pollution and noise while connecting with the peace and serenity of nature. There is a pressing need for this as today's modern fast-track lifestyle has made people busy, making them lose their creativity and peace of mind. Thus, camping is a wonderful tool through which you can explore nature, and people from across the world visit Shimla for camping or other nature exploring trips.
Improves the Mood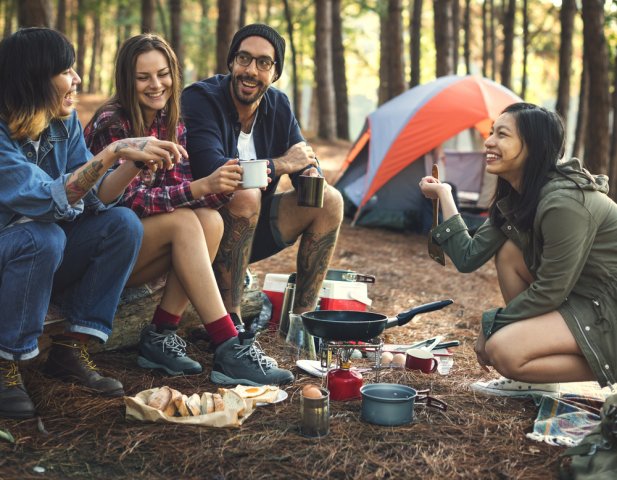 When you come back from a camping trip, you start feeling and living happier. Overall, camping improves your mood during and after the trip. Besides, moving outdoors is also considered important for your health, particularly if you live in a certain place for a long period. According to research, a few minutes of walking in nature can help reduce the symptoms of depression. Also, if you spend your time outdoors, it can reduce the rumination, negative thinking, and obsessiveness that are known causes of mental health problems.
Fresh Air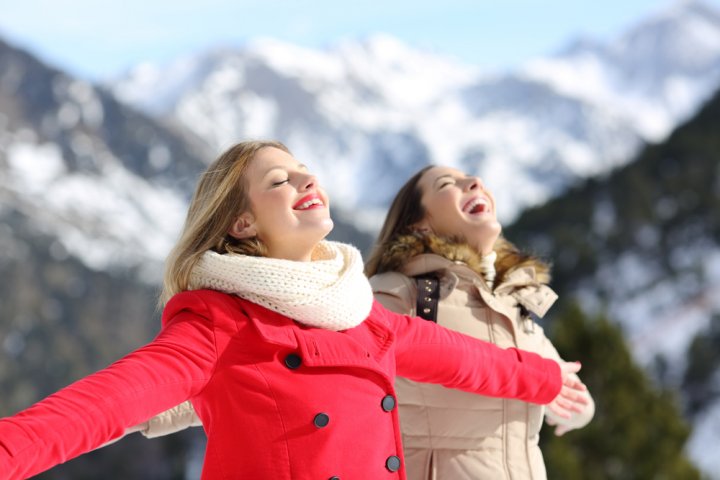 We all know that trees provide us oxygen. And, when you spend more time close to trees, you can get more oxygen from them in the pure form. It's the first happy feeling that you obtain while breathing in the fresh, natural air at a campsite. As per some researches, spending some time outdoors can improve your digestion system, blood pressure, and provide an extra boost to the immune system. Thus, spending days outdoors during camping can get you several health benefits with a reduced intake of polluted city air. Weather at places like Shimla is quite clean and the mountains there are covered with forest and snow (during winters) that blow fresh and cool air in the environment. So, during your camping tour to Shimla, you can heal your inner-self with the fresh air and the natural aura.
Strengthen Relationships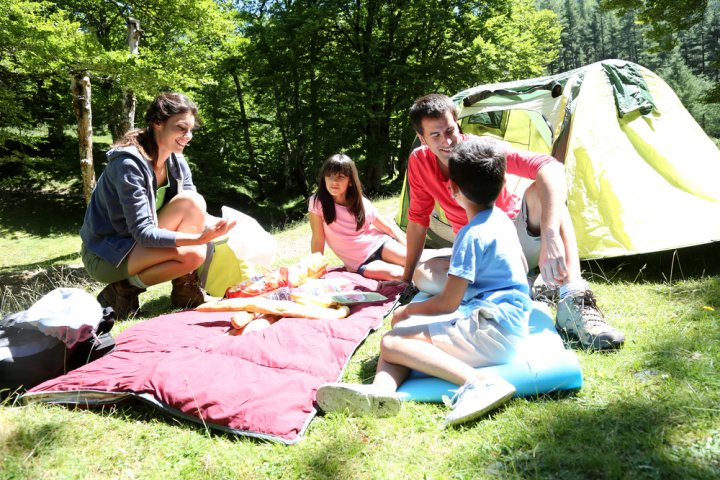 When you are going camping alone, there are lots of fun activities to do. But if you are accompanied by a family member or a friend, you can enjoy special experiences together. These can go a long way in helping you maintain a happy and healthy relationship. Besides, it can also expand your lifespan and delay memory issues. Even if you can't plan a camping trip for this, you can still avail of the benefits by dedicating some time daily at nearby natural areas like parks or even your backyard. You can go for a daily walk either in the morning or evening and this can help you reap similar benefits. However, during camping, you get time to create some great memories that can be cherished for life while strengthening your relationships without any distractions.
Digital Detox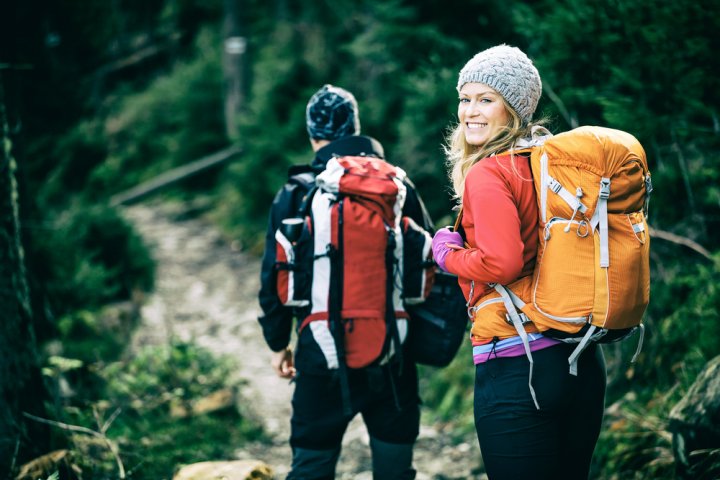 Yes! That's an important term today. With digital devices entering almost every part of our life, everyone needs a break from technology, and, that's difficult to do at home. Some campgrounds and parks that have poor or no cell connectivity can help you reap the benefits of a digital detox. You should plan to put down your digital devices for some time either daily, weekly, or monthly to focus on the basics of life. Walk around and explore nature, read a book, draw a sketch, write a journal, or do anything that excites you but without involving any tech gadget.
Camping in Shimla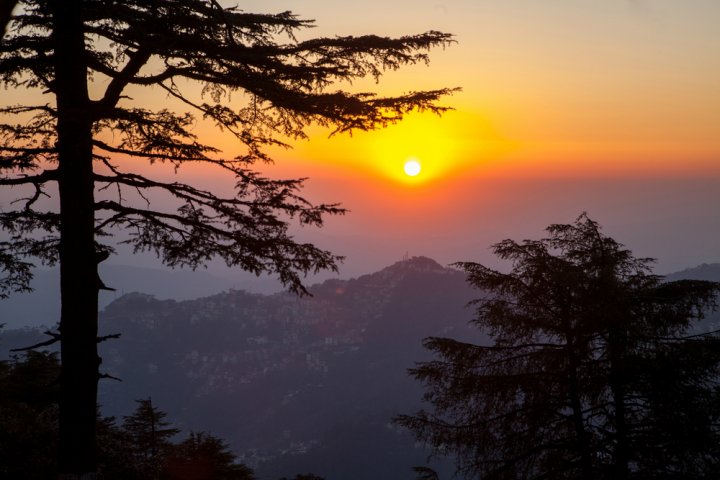 Camping in Shimla is a perfect idea if you are a nature lover or are tired of the routine of life. Shimla is one of India's most attractive hill stations with some of the best breathtaking valleys and the Himalayas. Here, you can spend some time nature gazing at the beautiful creations. Various packages for camping in and around Shimla are available that provide access to adventure activities as well as lodging, bonfires, food and other amenities.

The best time to visit Shimla is between April to the mid of June or from the mid of September to October. Moreover, there are various destinations in Shimla where you can have fun and enjoy adventure activities. But, before exploring those places, let's understand some important things about the place.
Things to Know Before Visiting Shimla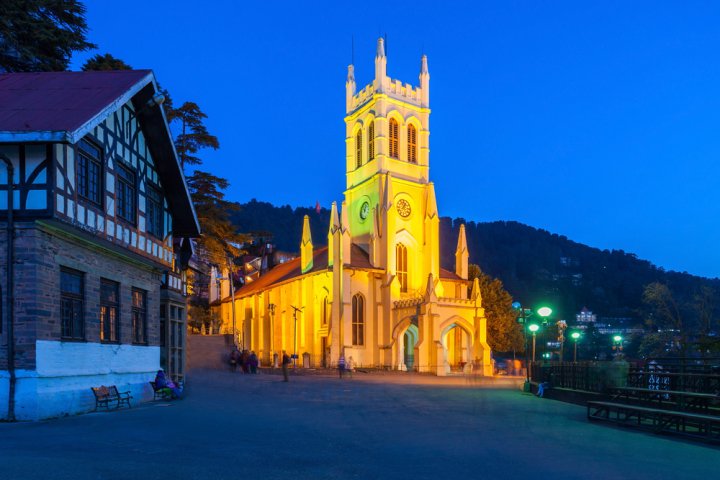 How to Reach Shimla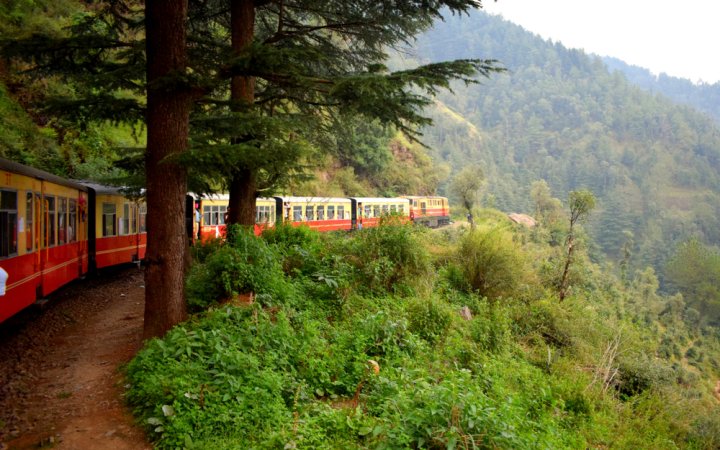 Shimla is very well connected by road, rail, and air. You can reach the place easily through any of the given modes from Chandigarh, Delhi, or any other city.
By Air: Jubbarhatti or Shimla Airport is almost 23 km away from the town and is the closest domestic airport to this attractive hill station. There are regular flights for Shimla to and from Chandigarh as well as Delhi. Going to Shimla from Delhi via flight is the time-saving choice during the weekends. The duration of the flight is 1 hour and 15 minutes and the price of the ticket starts at ₹ 1,900.00. Remember, the earlier you book, the cheaper your ticket will be. And, then, you will get a bus or taxi from the airport to the desired place in Shimla.


By Road: Shimla is well connected by road to some of the big cities. The road from Delhi to Shimla is a great experience for self-driving or even if you hire a taxi. Besides, the hill station also has great connectivity with other cities like Dehradun and Chandigarh via well-maintained highways. For going to Shimla from Delhi, you should take the Ring Road to GT Karnal Road, take the right turn on NH-1. Once you reach Ambala, take the NH-22 to Kalka. Follow the same path towards the Solan highway and you get to Shimla. The journey takes approximately 7 hours and the time can vary with traffic and your driving habits.


By Train: Shimla is connected to Kalka by rail and it takes roughly 6 hours to cover the distance. You have a choice of 3 to 4 trains to make the journey. The luxury deluxe train is the Shivalik Express that comes with pantry facilities and fewer halts. Kalka Shatabdi runs from New Delhi Railway Station to Kalka via Chandigarh. It offers a comfortable ride with a journey time of approximately 4 hours.


By Bus: Various Volvo buses are also available for Shimla from Chandigarh or Delhi, run by private operators and Himachal Pradesh State Road Transport Corporation. The distance from Chandigarh to Shimla is 117 km and that from Delhi is 343 km. From Delhi, an AC luxury bus from Kashmiri Gate is a convenient choice. Besides, some buses also make a halt at places for meal breaks. From Delhi, the buses start at around 9-10 pm and reach Shimla by around 6-7 am. And, the bus timings change with the season. It is advised to take HPSRTC buses rather than private ones as the former are more reliable as well as comfortable.
Climate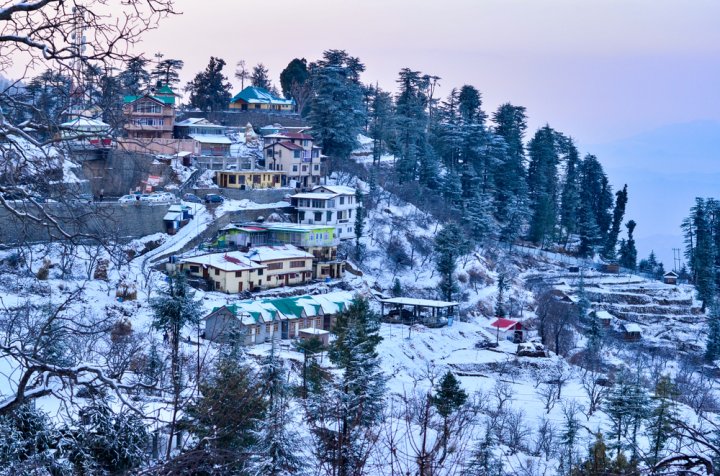 The mesmerising climate of Shimla also attracts visitors from across the world. Shimla is surrounded by rich flora and fauna. Situated in the snow-capped Himalayan peaks, Shimla is a famous hill station that offers a memorable travel experience to visitors. Its climate primarily features 3 seasons – cold winters, a short rainy season, and pleasant summers.

Summers are warm, clear, wet, and short with the temperature hovering between 15°C – 28°C. Winters are cold, dry, clear, and short with the temperature varying between 0°C – 8°C and sometimes falling below this as well. Overall temperatures range from 0°C – 31°C while rarely going above 34°C or below -2°C. June 6 is the year's hottest day with an average high temperature of 31°C while on the lower side it is around 17°C. January 18 is the year's coldest day with a high of 12°C and a low of 0.5°C.
Things to Carry When Travelling to Shimla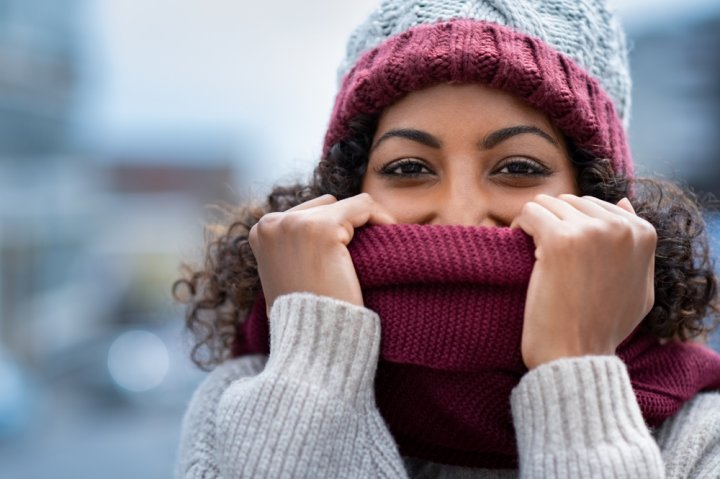 Warm Clothes: Himachal Pradesh and especially Shimla, remains chilly and cold for most of the year. So, you should be careful about the lowest temperature ranges there. Don't forget to carry your woollen socks, overcoat, thermal inner-wear, heavy sweaters, gloves and woollen pullovers. If you are style-conscious, you can wear a thick sweater or a pullover under a thin leather jacket. You must carry your coats and woollen shirts along with removable items like scarves and mufflers to be worn according to the temperature and convenience.


Rugged and Robust Shoes: A good pair of shoes is another vital thing to consider as every footwear is designed for a specific purpose. You will be going on long walks and some of you may indulge in amazing activities such as ice-skating, hiking, etc. You must carry comfortable shoes to avoid blisters and sore feet. Also, be prepared for a snowfall if you are going in the winter season and pack in a pair of snowshoes with rubber soles that protect you from slipping.


ID Proofs: ID proofs are essential for hotel and airport check-ins. Make sure that you carry a valid proof such as voter's card, driving license, Aadhaar card, and/or PAN card. While travelling across Himachal, there may be occasions where you will need these documents, and not having them may attract trouble.


Power Bank: Another important thing while going to Shimla (or any other destination) is a power bank. Imagine your phone switching off when you are on-the-go. This will only add to the stress especially when you are at a new place. So, carrying a charger as well as a fully-charged power bank should be on your list of mandatory items. Also, most of you love to stay in touch with your friends and family back home as well as share the latest updates and media of the trip.
Camping Places in Shimla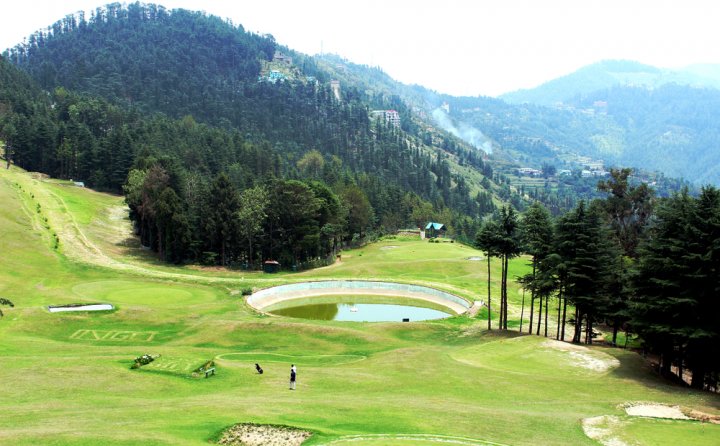 Narkanda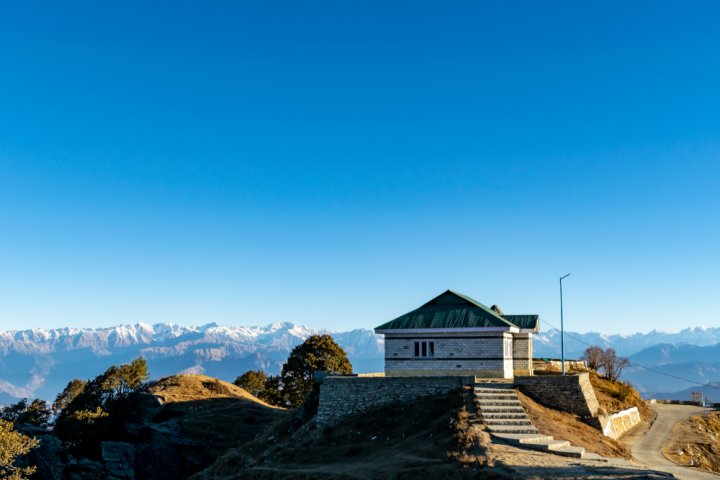 Narkanda is 70 km away from Shimla and is situated at an altitude of 8,100 feet above sea level. It boasts of a tremendous scenic beauty comprising of an amazing ridge that serves as a watershed between Guru and Sutlej rivers. Hatu Peak is a famous tourist destination, which is situated 7 km away from Narkanda. The picturesque natural view and the beautiful orchards make it a perfect place for camping along with family and friends. You can also enjoy activities like hiking and trekking.

Aamod Narkanda is another perfect place for camping near Narkanda. The winding trails with the oak and pine trees and apple orchards give a pleasant view. At Aamod, you can engage in various activities like trekking, nature walks and rafting. The Wild Himalayan Glamping Camp is another spot on the list for experiencing a good Narkanda camping experience. The camp gives all essential amenities to visitors such as drinking water, indoor games, buffet meals and bonfires.
Mashobra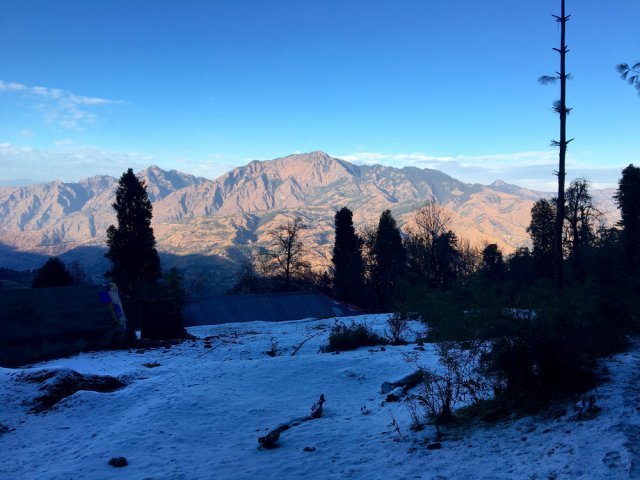 In and around Shimla, Mashobra is another place on the list of best-camping destinations that is just 10 km away from the city. It is a camping hub with activities such as rock climbing, short treks, zip-lining and rappelling available. It attracts travellers for its scenic beauty from the ancient era and is popular for green valleys with a pure and peaceful ambience. You can explore a variety of British structures in the medieval city. Besides, you can also enjoy narrow winding lanes with an attractive Himalayan background. With substantial opportunities for fun, Mashobra will surely make your camping stay amidst nature's lap adventurous and exciting.

If possible, plan a visit to the Mahasu peak on 3rd May when you can become a part of the Mahasu Jatara Festival that celebrates the shifting of Lord Mahasu. Mashobra Greens is the most popular camping site in this place. Other popular destinations located nearby include Pine Hills Nature Camp and Shivpur Greens.
Kufri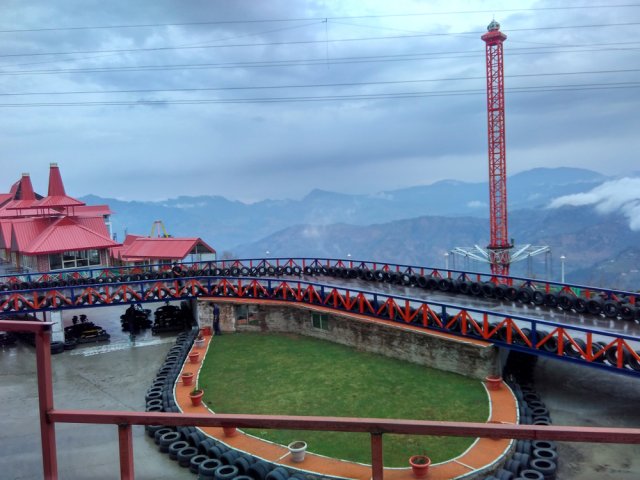 Kufri is an evergreen tourist place lying 15 km away from Shimla. It is a hub of hotels, resorts, and camping sites around Shimla where you can enjoy several great services. There are numerous popular sightseeing places near Kufri such as Kufri zoo, Hassan Valley and the Tibetan market among others.

The green valley takes its beauty from the cover of pine and deodar trees. However, moving inside the forest gets you to see numerous plantation variants. From the fresh air to the majestic surrounding valleys, you will dive into an exemplary experience of nature. Kufri Fun World is an adrenaline-rushing destination, where you can experience the world's highest go-karting. While Kufri Camps offers many adventure activities for tourists, some of the most popular ones include Kuhwalia Peak Trek and Shali Tibba Trek.
Junga
Junga also referred to as Keonthal Estate, is surrounded by snow peaks and green hills, making it a perfect destination for your holidays. The destination is popular for camping facilities that attract tourists from across the world. There are about 20 tents for the accommodation of tourists with attached washrooms and deluxe suites. You also get access to various amenities such as breakfast and dinner as well as exciting outdoor activities including nature walks, hiking, trekking, rifle shooting and archery.
Shoghi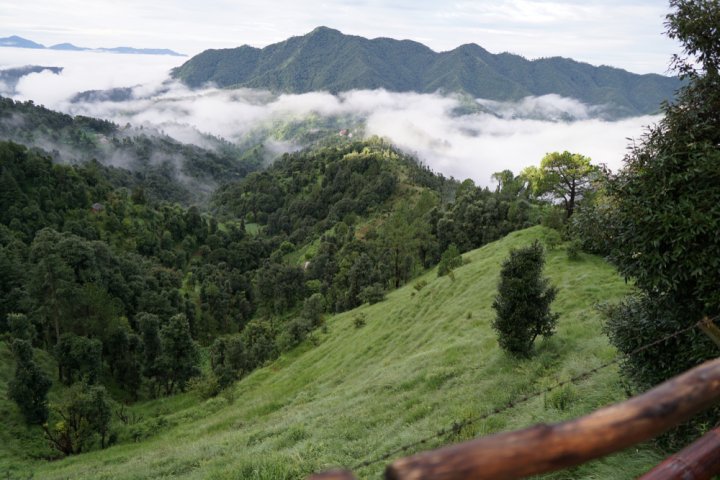 Located 18 km from Shimla, Shoghi is a paradise for nature lovers. It is an amazing destination spread over 20 acres of area, divided into public, residential, and recreational zones. Among various camping facilities, it also allows you to experience pottery making, outdoor and indoor games, bonfire nights and bird watching. Besides, you can also enjoy adventure activities such as forest hiking, hammock relaxation, picnics, mountain cycling, trekking, and swings.

Tara Devi Temple situated nearby is a popular place that was built about 250 years ago. The campsites offer Swiss deluxe tents and bamboo cottages with numerous facilities which include comfortable beds, en-suite bathrooms, tables, chairs, cold and hot water, etc. They also provide arrangements for team building and recreational activities.
Thanedar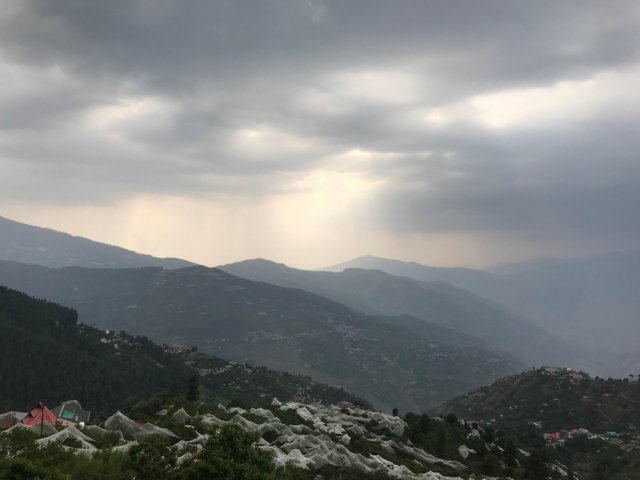 Thanedar is another attractive camping destination near Shimla, which is situated on the old India-Tibet road. This place is famous for its numerous apple and cherry orchards. Surrounded by snow-capped mountain ranges and panoramic scenery, Thanedar is also known as one of the best places for nature lovers. The camps in Thanedar offer all types of accommodations including deluxe rooms, log cabins, attached bathrooms, comfortable mattresses, cold and hot water, etc. Popular camping sites located nearby include Saroga Forest, Tani Jubber Lake, Parmjyotir Temple and Hatu Peak.
Popular Packages for Camping in Shimla
Adventurous Camping 2 Night 3 Days Shimla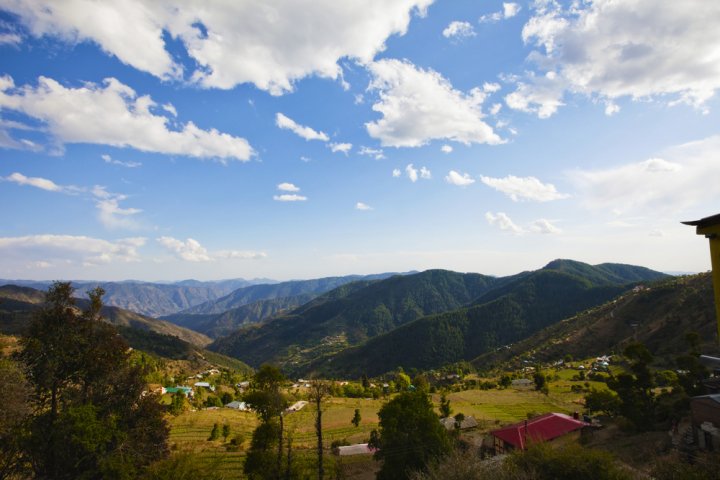 This is a 2-night and 3-day package for camping in Shimla. It includes accommodation, breakfast, dinner, pick-up, drop, sightseeing, and adventurous activities. The trip takes you from Shimla to Kufri and then to Tattapani for campsite activities. You can book this camping trip from HelloTravel by paying ₹ 7,000.00 per person.
1 Night 2 Days Camping around Shimla
This is an adventure camping package that lasts for 1 night and 2 days. In this package, you get to explore camping at Mashobra town with breakfast, lunch, dinner, supplements, and accommodation in the tent as well as a bonfire in the evening with light snacks. This package offered by Dare Adventures costs ₹ 2,199.00 per person and transportation isn't included in it.
Adventure Camping in Shimla
This is a 2-day camping package that includes breakfast and dinner. You also get to enjoy several activities like rock climbing, valley crossing, parallel rope, football, zip-lining, bamboo-bridge, badminton and cricket among others. The campsite is located near Hira Nagar locality and comprises of 15 luxury camps facilitated with attached washrooms as well as other essential amenities. You can book this tour from Thrillophilia at a cost of ₹ 1,400.00 per adult. With no transportation included, you have to reach the campsite on your own.
From our editorial team
Shimla – A Delightful Camping Destination
Shimla and its surrounding areas, perched on top of high mountains, are without doubt some of the most popular camping destinations in India. You can enjoy nature at its very best and if you are an adventure junkie then there are lots of outdoor activities to choose from. We hope this BP Guide would have helped you plan your next camping trip to Shimla. Stay connected with us for more such engaging content.