Mocktails: A Delicious Way to Quench Your Thirst in Summers!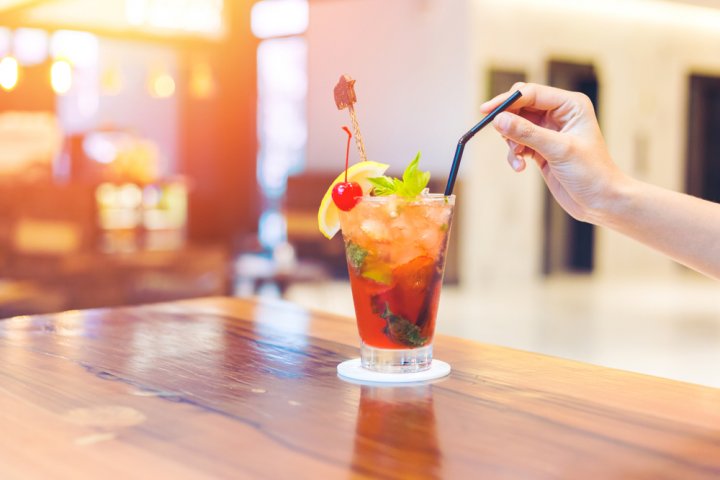 Mocktails work best on a hot summer afternoon just to soothe your frayed nerves after a hot day. They are an ideal starter for parties, be it a wedding or a birthday party. It is essential to mix the mocktails well, and it can leave an everlasting taste on your taste buds. And you be longing for more. You are not prone to addiction, and mocktails are suitable for everyone, even kids and pregnant women.

They help you to stay away from alcohol, albeit temporarily, by proving to be a great alternative. It has become a new trend, and mixologists are coming with more unique recipes very often. Mocktails also do not have the side effects of alcohol but are made from nutritious ingredients like fruit juices. It is also suggested to use juices from fresh fruits rather than using bottled juices.
Best Ginger Ale Mocktails You Can Make at Home
Ginger Mimosa
It is an ideal non-alcoholic drink for those who would need a change from the normal mocktails. This mocktail combines orange juice with the tanginess of ginger ale.
Ingredients
Fresh orange juice – half a glass, chilled
Maple syrup – one spoon
Ginger ale – one glass
Fresh ginger – a few pieces
One orange, sliced
How to Make
Take a shaker and mix the orange juice and maple syrup well.
Add the ginger ale along with some ice cubes and shake again.
Use the orange slices and pieces of ginger as toppings.
Ginger Ale Float
If you are having a party at home, you may keep this one on your mocktail menu. And your guests will love it!

Ingredients
Ginger ale – 200 ml
Ice cream – One scoop, as per your liking
How to Make
Making it is easy. Take a mocktail glass and pour the ginger ale. Then take a scoop of ice cream and add on top of it as a topping. You can choose the ice cream flavour as per your liking.
Mango Fuzz
The summers make you crazy to have something fresh. And mangoes are a usual ingredient in such drinks to enliven you.
Ingredients
Lemon juice – 15 ml
Mango puree – 50 ml
Ginger ale
Basil leaves
How to Make
Take the mango pulp and make it into the form of a puree.
Take a shaker and mix the mango puree with the lemon juice.
Then add the ginger ale and mix.
Pour the liquid into a glass and top it with a few basil leaves.
Christmas Punch
If you are looking for a change in the mocktail menu, this recipe can make an entry. You will love to have it on a chilly winter evening.
Ingredients
Pineapple juice – 1 cup
Cranberry juice – 2 cups
Orange juice – 2 cups
Ginger ale – 1 cup
How to Make
Take a shaker and add the ingredients one by one. Then shake well to ensure a thorough blend.
Pour in the glasses and add a few ice cubes.
Add some toppings as per your liking.
Ginger-Orange Mocktails
If you wish to have a change in the fruit juices, you can add some ginger ale. It would leave a lasting taste on the taste buds of your guests.
Ingredients
Pineapple juice – 1.25 litres
Orange juice – 2.5 litres
Ginger ale – 2 litres
How to Make
The recipe assumes that you will have at least 10-15 guests.
You need to take a shaker and add the ingredients.
Then shake well to ensure a complete mix.
Pour into the glasses and add a few ice cubes.
Hawaiian Punch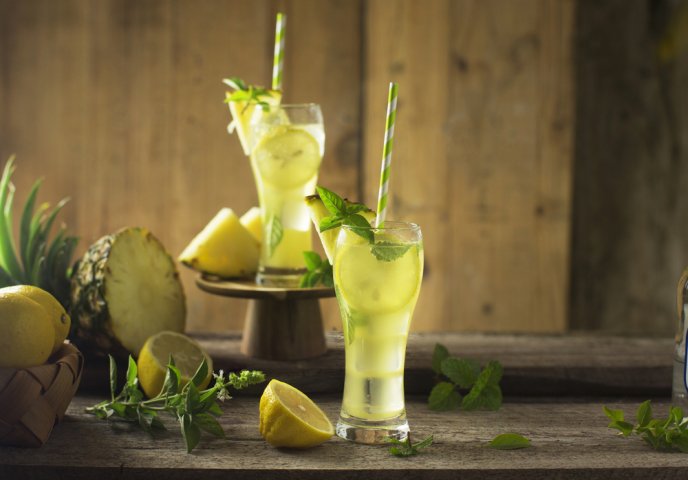 If you have a party coming up and want to have a new mocktail on the menu, you can choose this one. It combines nutritious fruits with the tanginess of ginger ale to leave a great taste for the taste buds.
Ingredients
Pineapple juice – 1/3 can
Mixed fruits – as needed
Ginger ale – 2/3 bottle
How to make
Ensure that the ingredients are chilled.
Chop the fruits into small pieces and keep aside.
Mix the pineapple juice and ginger ale in a shaker.
Pour into glasses and add a few ice cubes.
Add some of the chopped fruits as toppings.
Midnight's Children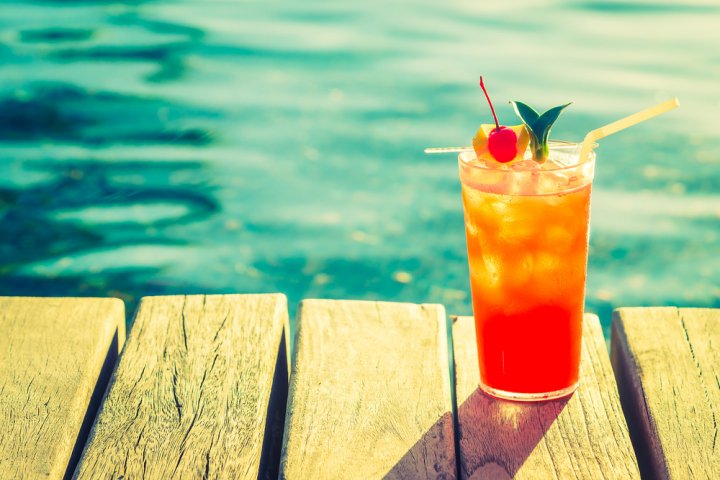 It is a refreshing drink that can soothe your frayed nerves in summer. You can also include it in your mocktail menu for any party.
Ingredients
Rose syrup – 30 ml
Lime juice – 5 ml
Fizzy drink (7-Up / Sprite) – 125 ml
Orange squash – 60 ml
Ginger ale – 75 ml
How to Make
Take the ingredients in a shaker and shale well for a complete mix.
Pour it into glasses and top it off with the fizzy drink along with a few ice cubes.
You may top it with a vanilla ice cream and serve.
Pimm's Cup Mocktail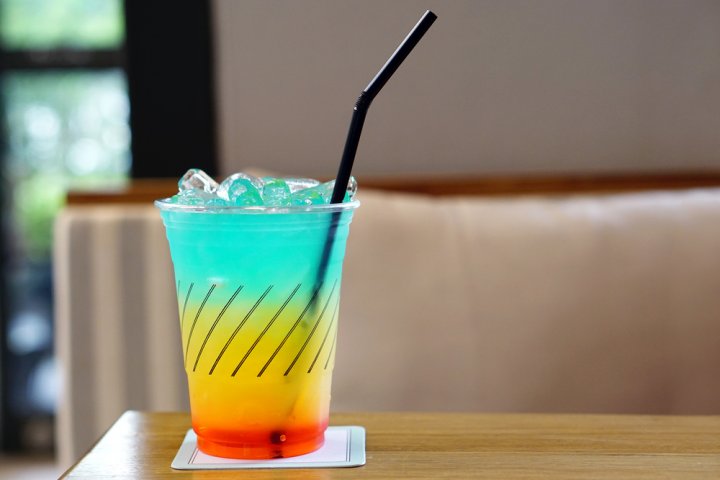 It is similar to the cocktail recipe from which it draws inspiration.
Ingredients
Lemonade – 60 ml
Soda water – 60 ml
Ginger ale – 150 ml
Lemon – one slice
Cucumber – one slice
How to Make
Take a shaker and add the lemonade and soda water.
Next, add the ginger ale and mix the ingredients.
Add a few ice cubes and mix them again.
Pour it into a glass and add the lemon and cucumber slices as toppings.
Mocktails Can Actually Keep You Healthy!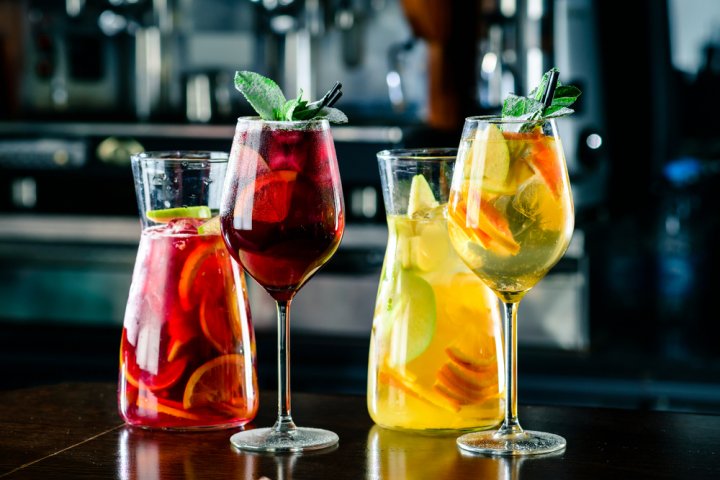 The mocktails are usually made from fruit and vegetable juices, coconut water, etc. Being made from fruit juices, they make up for the added nutritious to stay fit. These are loaded with vitamins and minerals that are suitable for your body.

Mocktails are also made from herbs and spices. Apart from improving the flavour of the drink, they also have specific benefits for your body. While making the mocktail, you must take care to use natural sweeteners and not use artificial sweeteners. Addition of sugar should be kept to a minimum too, as it could lead to an increase in calorie intake. You may use mineral water as it has the lowest amount of sugar content.
Digital Marketer, Blogger
Sanjay Das
Sanjay is a marketing professional with more than 15 years of experience. He has a penchant for writing blogs and articles and has written over 350 blogs across diverse topics and industries. Sanjay takes a keen interest in SEO-based content writing for websites and social media. He also runs his own blog for digital marketing articles.
From our editorial team
A Fantastic Alternative to Mocktails
As an alternative for cocktails, they do not come with the usual hangover of alcoholic drinks. They also have a fantastic taste, and you may also alter the ingredients according to your tastes. Moreover, they are not dehydrating like alcoholic beverages, that acts as a diuretic and sucks water from your body.