The Man Who is a Foodie at Heart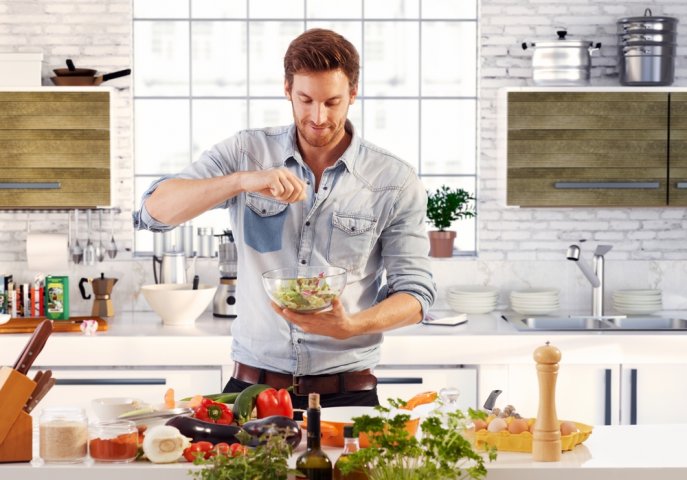 Shopping for men can be tricky, more so for a husband who is a chef or a foodie. For the last couple of years if you've taken your man to his favourite restaurant as his birthday gift, it's time to change the game this year. Get him something that he'll absolutely love and use in the kitchen. Whether your husband is a gourmet chef, food lover or an aspiring food blogger – no matter what, we've got wonderful gift ideas for your special man. Turn this into a win-win situation, not only will your husband be thrilled with his new gadgets, you'll also get to enjoy the benefits of it.
How To Select Gifts for a Chef
Is He a Professional Chef or a Foodie?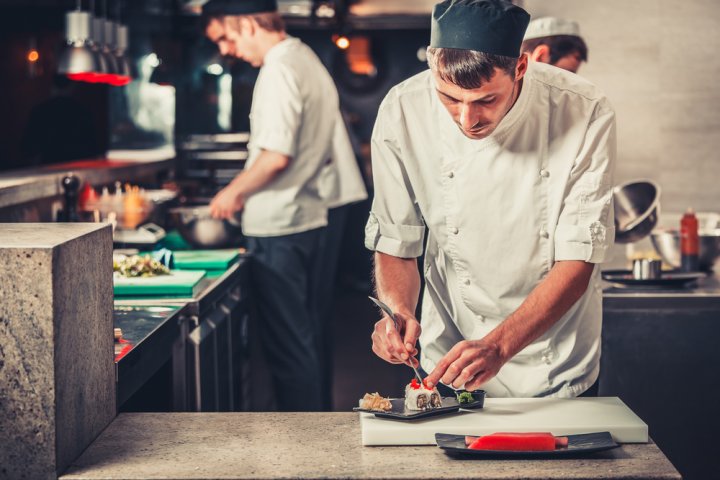 It's important that you understand the difference between a professional chef, an aspiring one and a foodie when you're buying gifts. Because a foodie who loves to cook might not need the specific tools a professional chef might need, likewise a professional chef might feel you're taking his profession for granted If you buy the wrong gift. For instance, buying a professional chef a cookbook from Nigella can be a wrong idea, but at the same time a foodie will love cookbook from a professional chef with the all tips and secrets to cook a scrumptious meal.
Favourite Kitchen Tools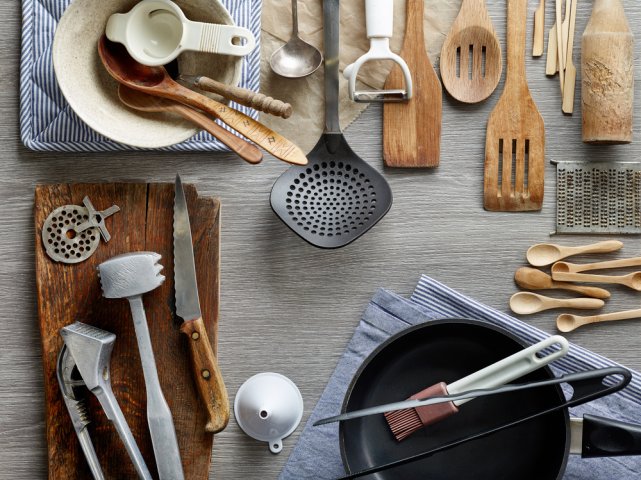 The next thing you need to keep in mind when buying a gift for your chef husband is – does he like to bake, cook or grill. You need to get a gift based on his cooking preferences. Some folks might enjoy the whole cooking process while others might enjoy baking. If your husband loves to bake over cooking, then you should consider getting him tools and equipment that will help achieve his baking dreams. It's important that you get him a gift that he'll enjoying using in the kitchen.
Pamper Him Like You Would Any Man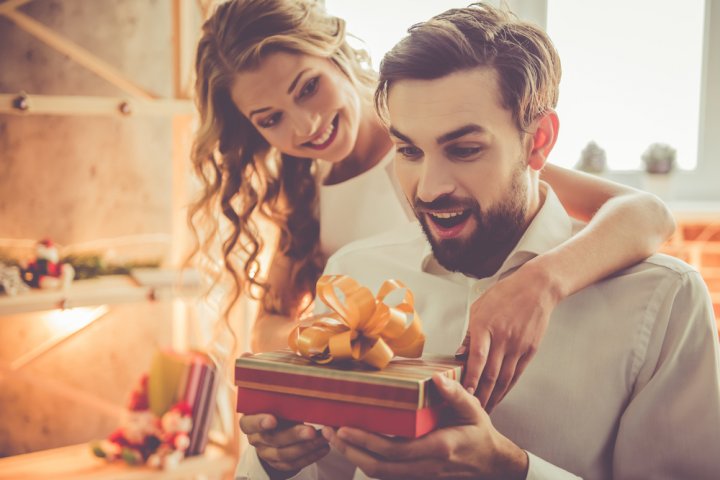 A husband who is a chef or a food lover is no different from any other man. Men will always be men; they'll lap up all the love and attention you shower on them in any form. You can pamper him by buying him the latest gadget, his favourite perfume or a cool watch. No matter what gift you give him he'll love it since you gave it to him.
10 Gifts for Chefs and Aspiring Chefs
Badass Chef Mug
You can get your husband a funny mug to start his day on a funny note. This mug comes with the following saying on the mug "Chef. Because badass miracle worker isn't an official job title". He'll appreciate the fact that you think of him as a badass, a miracle worker in the kitchen. This mug is made from the highest grade of ceramic and is microwave and dishwasher friendly. You can order this on Etsy for approximately Rs.975.
Soup & Sandwich Ceramic Tray Duo
Does your husband love serving you soup and toast in bed during a rainy day? It's comfort food for pretty much everyone. But to find the perfect plate / tray to hold both the bread and the soup bowl can be a challenge. The Soup and Sandwich Ceramic Tray Duo is perfect for that. Elegantly designed for beauty and ease-of-use, this ceramic tray is ideal to hold both the soup bowl and the bread, while keeping all the crumbs out of the covers. Buy this from Uncommon Goods at approximately Rs.1,950.
Leather Knife Roll
Make your husband feel happy and proud about what he does with a handmade leather knife roll. Whether he's a professional chef or an aspiring one, chefs and foodies alike should be proud of their gear when they lay it out on their table and start creating magic in the kitchen. Boost your husband's confidence by gifting him a knife roll made out of genuine distressed leather, with the inside pockets also made out of leather. You can customize it the way you want it – choose the size of the roll, 2, 3 or 4, leave an instruction to the manufacture on how you want to mix the parts and it'll be stitched together. Buy this on Etsy for approximately Rs.6,600.
Gourmet Oil Dipping Spice Kit
Gourmet Oil Dipping Spice Kit designed by Julie Pedersen lets you create customized oil for dipping or drizzling on any dish you create. Your husband will be thrilled to get this amazing gift which will allow him to create new things in the kitchen. He can experiment with 15 spice blends that will let him explore the core flavours of 5 different countries. Starting with the herbs from France and oregano from Italy to smoked paprika from Spain and za'atar from Morocco – your husband can create wonderful flavors. Buy this exotic set from Uncommon Goods at Rs.2,479.
Spice Shelf
Does your husband create havoc in the kitchen when he cooks? Are all the spice bottles and other ingredients on the countertop creating a mess? If the answer is yes, then this beautifully handmade spice shelf is an ideal gift for your husband. It's a minimalistic, low profile spice shelf that can be mounted anywhere on the wall with hidden brackets, and can hold seven spice jars. Purchase this modern piece on Etsy at approximately Rs.2,200.
Leather Apron
If your husband loves to man a grill during the weekends but hates the smoke and splatter on his clothes – leather aprons is the answer to all his prayers. He'll not only look divine in a leather apron, but will also be protected from the mess cooking creates. The apron is handcrafted and made from 100% premium-quality Dutch saddle leather. What's more, it's treated with a protective coating against high temperatures and stains. You can get this unique, handmade leather apron from Etsy and costs approximately Rs.11,633.
Molecular Gastronomy Kit
Has your husband been dreaming of taking his culinary skills to the next level? If he's the kind who loves experimenting with food and new recipes, he'll absolutely love the Molecular Gastronomy Kit. Whether he's a professional chef or cooks because it helps him de-stress, this molecular gastronomy kit has everything you need to experiment with all the molecular techniques that you see on cooking shows or high-end restaurants. This kit comes with five pre-measured food additives, five specialized molecular tools, and also a 50-recipe DVD. You can get this on Amazon for just Rs.7,544.
Sous Vide Cooker
Cooking on a Sous Vide Machine will produce high-end-restaurant-quality results that are often impossible to achieve through any other cooking process. Anova Culinary Precision Cooker brings sous vide to your home. The food that you cook on this machine will be cooked evenly without worrying about overcooking it. You can cook absolutely anything you want with it, from meat and vegetables to soups and desserts. Even though it's a gift for your chef husband, even you can use it because it's really easy to use. Get this super easy and simple sous vide machine on Amazon as a birthday gift for your husband for just Rs.30,074.
A Spa Voucher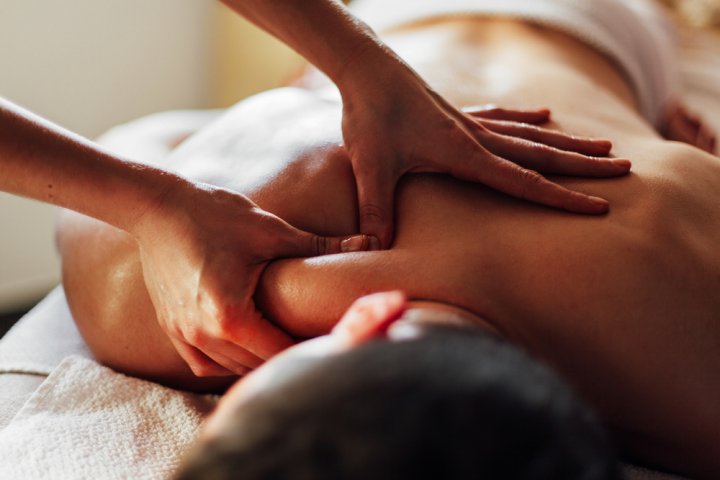 Your husband has everything that he'll ever need in the kitchen? Fret not! As a professional chef, your husband must be very busy and if it's been ages since he took time out for himself, give him a spa voucher. A gift of pure relaxation, indulgence and bliss. You can't go wrong with a nice body massage or combination of treatments. You can even get a couple's spa voucher and enjoy a romantic date with him on his birthday.
A Cooking Class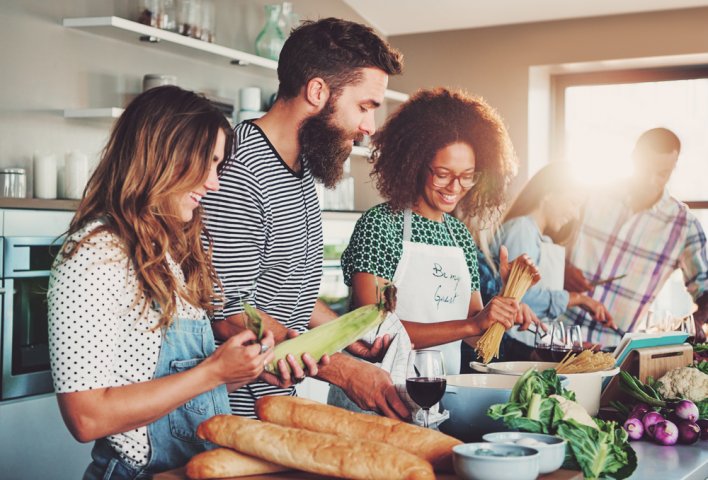 If you're looking for a gift for an aspiring cook or a food blogger, your husband will really enjoy a cooking class held by his favourite role model. Enroll your husband into a cooking class that he's wanted to go to but never got the time to sign up for and he'll be thrilled by it. Trust us on this. It could be anything from a weekend baking classes or a three month long course – your husband will thoroughly enjoy it.
Look Out for His Needs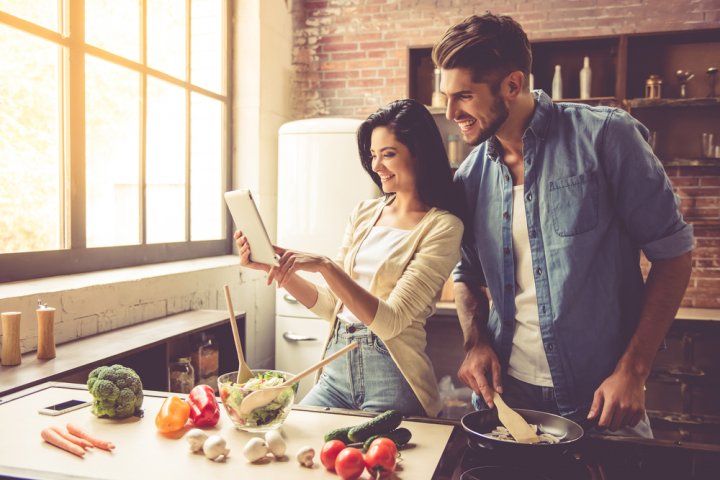 As we said earlier, men are just big boys. They love new gadgets, whether it's a new sous vide machine or the latest blender. Comb through all the cooking related websites to find out what all the chefs are using or the new equipment that has been released, and get them for him. If it's a professional chef you're buying a gift for, then get him something that will enable him to relax at home or something that will allow him to experiment and create new recipes at home. But if your husband is just a foodie who loves to cook at home, get something that will help him improve his culinary skills. No matter what, just make sure he has an enjoyable time using whatever gift you give him.
From our editorial team
Think About What's Best for Your Man
There is no lack of great options for gifts to buy for men who are chefs and love to cook, but what will make your husband really happy? If he is a professional chef, would he rather like a new tool he has been eyeing or would he prefer you pamper him. You know how hard he works in the kitchen so think about what's best for him. If he is a home cook, think of ways to make his kitchen experience more fulfilling.