The Growth in Video Calling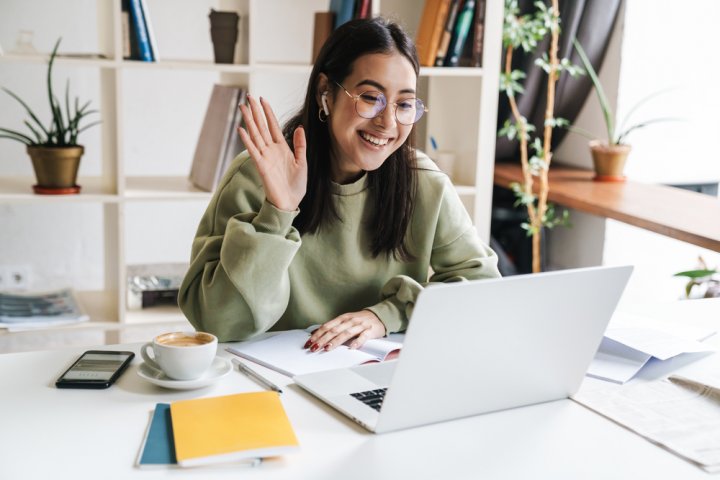 Smartphones have helped society in a lot of ways. People have found a way of keeping in touch with their friends and family during the COVID-19 lockdown through video calls. Even business meetings are now done through video calls. Though most organisations were into online sessions earlier itself, the current COVID-19 scenario has given a new impetus to video calling. Several apps are available for video calling, but you need to be careful while selecting one to prevent any data breach. In this article, we will discuss some of the video calling apps that you can use.
Best Video Calling Apps in 2020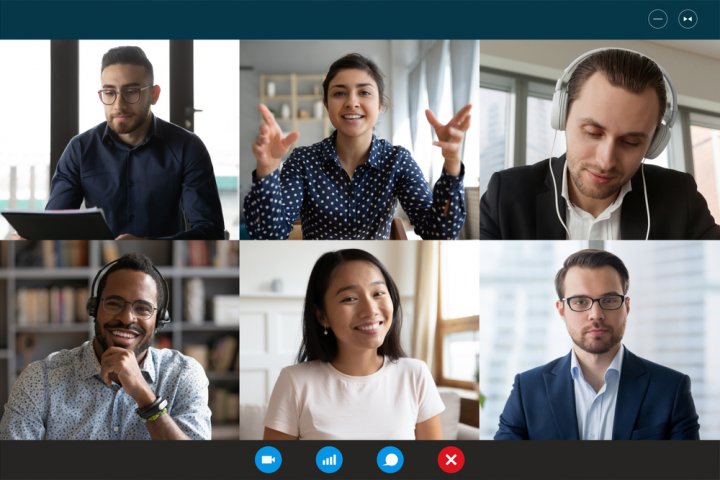 Skype
Skype is an old and time-tested application for conducting video calls. Most of you would be quite familiar with this product, and it has seen many product upgrades over the years. It is available over different platforms including Android, iOS and Windows Mobile. It is also available as a desktop as well as a mobile application.

Using Skype you can have up to 24 people on the call and can see them too. It also allows you to send messages and chat over Instant Messaging (IM). It will enable you to stay connected on your PC or laptop too. It means that you can respond to your messages on your phone or through your laptop. You can also share files using this application. Please note that while Skype to Skype calling is free, your operator might be charging you for the data used. You can go through the reviews on Google Play before downloading it.
Jio Chat HD
This application has become quite popular across the country and is available on Android and iOS as well as Jio phones. It is also known for its high video and audio quality during video calls. The app also supports HD calling. Users also have the benefit of video conferencing and high-quality chatting using emoticons and stickers. Jio Chat also allows users to stay updated on news, entertainment, astrology, etc. Jio Chat is free, and you need not bother about the tariff. You can make free voice or video calls to your friends and relatives. You can also do a video conference with five members. It allows you to create groups so that you need not create groups before commencing the video call for your group. It allows you to chat with brand channels along with a response to your queries. You can also watch short videos, and the app is available in all major Indian languages.
WhatsApp
WhatsApp is a well-known messaging app that has been taken over by Facebook. It is encrypted and is known to be safe for chat and video calls too. It is available on Android, iOS and Windows platforms. It is free to use, and you can use it for sending files, pictures, stickers, videos, etc.

WhatsApp is used by over 5 billion people globally. The app uses the mobile internet connectivity or Wi-Fi to carry out its activities. You can switch over to chat and can send and receive messages while you are on the call. You can also have a group chat with your friends or colleagues, but the number of people you can have at the same time is limited. Earlier, only 4 people were able to connect at a time. It has now been increased to 8. There is no need to use meeting pins and logging in to the app. All you need is to call up people on their WhatsApp numbers. You can also set up customised wallpapers and share your location details.
YeeCall
YeeCall offers another option to connect with your contacts over a video call. It uses the mobile internet and supports HD calling. It is also renowned for its voice and video quality. It has end-to-end encryption that makes it safe to make video calls. It also has a group chat feature with people whenever you want. You can call users anywhere around the world. The app provides crystal clear voice without any any distortion during a video call. The app also provides a stable connection, and there is no fear of call drops in the middle of a call.

You can make calls anytime and anywhere, and you can include up to 200 contacts into a group. Free video calls can be started with 20 people at a time. Please note that your operator could be charging you for the data used during the call.
Facebook Messenger
Facebook – one of the most popular social media channels also allows you to have video calls with your contacts. It can also be used to chat and share images, files, videos and audio files. It is also available in a Lite version even for smartphones. It can also be accessed over your desktop and tablets. It allows you to sync the chat and messages on the smartphone at any location. It allows you to host video calls with HD video and interactive features like face filters.

You can also record and send audio messages. The background of the chat interface can also be darkened. Custom stickers can also be created. It can also help in sending money through your debit card, or PayPal account and users can also share their location on the app. Messenger rooms or groups can be created with 50 people.
Google Meet
Google Meet has been in the market after the withdrawal of Hangouts. It is among the best video calling apps and is safe from unauthorized access by third parties. It allows individual as well as group calling, or you may simply chat. It is a standard app used for business meetings too. It can support groups of up to 250 people. You can also share your smartphone screens. You need to have a Google account to access the app. It will allow you to have access to other apps of G Suite viz. Gmail, Docs and Calendar. You can log in to the meeting through your Google Calendar too.

You can host HD meetings, and these are encrypted. There are other advanced features like anti-abuse measures so that your calls are safe. To start the meeting, the administrator needs to share a link that other users can use to log in. You can enter the meeting only if the administrator allows you. You can also share your screen to present documents. The Google speech-to-text technology allows real-time captions too.
Cisco Webex
Cisco Webex is a popular video conferencing app for businesses. It is available on both Android and iOS, apart from a desktop version. Hence, users can use it as a video calling app or a home meeting application. It helps in executing productive and engaging meetings.

The app organises billions of meetings every month with its state-of-the-art audio and video technology. It allows hands-free voice commands using Google Assistant and the Google Home Hub. The app can schedule meetings for you and record meetings too. The app allows you to share your screen and make the session more interactive. Webex offers a limited free version, but it is primarily a paid application. You need to contact the company for details on their pricing plans.
Jitsi Meet
If you wish to talk to your team right away, the Jitsi Meet app is the ideal app for you. You can start meetings in a flash, and the sessions are encrypted, thereby making it safe to discuss sensitive matters. There can be unlimited attendees in the meeting, and you need not have an account too. The access to the conference can be protected using a password.

Jitsi Meet is an open-source video conference application, and for this reason, it is free of cost. It comes with high-quality video and audio due to Opus and VP8. You need not download any widgets to get into the meeting. It opens directly on your browser, and you need to share the meeting URL with the attendees. It is easy to remember the meeting URLs too.
Slack
Slack allows you to collate the communication you have had with your teammates. In case the project is wound up, you can still have the conversation that was exchanged within the team. It is a great way to share files, documents and pictures. The application integrates with Google Drive and Dropbox. It provides limited features for the free version. Video calls can be made, but you can only make one-to-one calls in the free version. You can search the communication using specific words. The application is available on Android and iOS. It integrates with other apps like Office 365 along with Salesforce, Asana, Zendesk, etc.

The paid version for small and medium enterprises cost around ₹ 200.00 per user per month and allows group video calls up to 15 people. There is another version for larger businesses that costs around ₹ 375.00 per user per month and enables single sign-on and a 99.9% guaranteed uptime.
Viber
Viber is a free video calling app that is secure and fast as well. You can send messages too using the app. To connect to your contacts, you only need mobile internet service or a Wi-Fi. It is available on Android, Windows, iOS and is quite renowned among the users. You can create communities to connect with an unlimited number of contacts.

It can be synced with PCs and tablets too. The app also supports group chats up to 250 members. There is an end-to-end encryption feature that makes it secure. This free app has more than 11 million downloads and has several attractive features. You can use emojis and stickers to your text. The text can also be hidden from users later. You can start a secret chat that can destruct itself after a definite interval. To make calls, you need to make in-app purchases based on the destination and the number of minutes you wish to call. You can renew weekly or monthly based on your requirement.
How to Make the Video Call a Better Experience?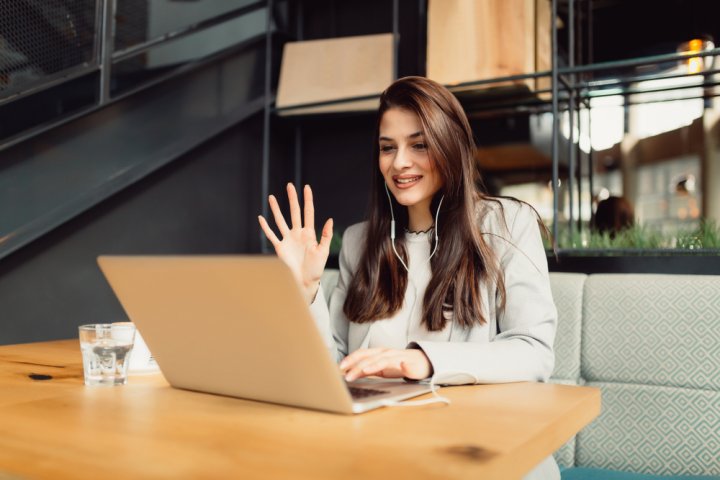 When you get into a video call, it is expected that you take some necessary steps to ensure that the call goes on smoothly. You will be noticed by the other attendees. So, if it is a business meeting, you must dress in your best and keep the background sober. You need to bear in mind the following to ensure the meeting gets conducted well:
Schedule the Call Well in Advance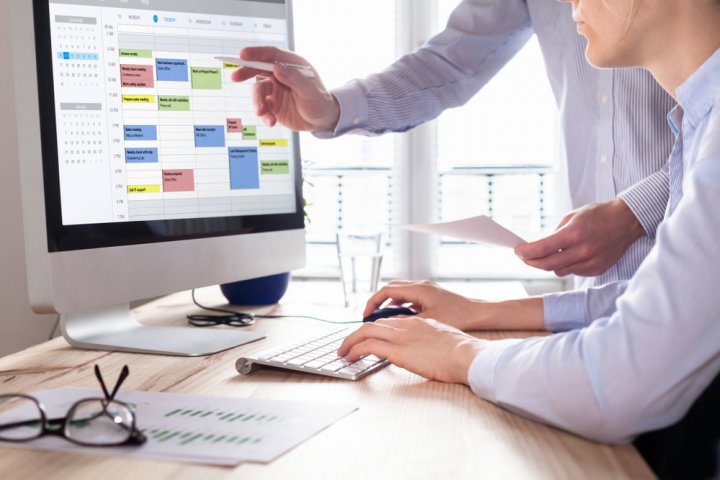 Scheduling a meeting in advance will allow the attendees to prepare well for the meeting. The attendees will also know when the session is, and they will be getting alerts before the scheduled time of the meeting. Once the meeting is scheduled, they can book the time in their calendar and can stay free from their other workload during that time. Setting up the conference is also easy and usually takes a few minutes. Your colleagues will no longer have any excuse for being unavailable for the meeting.
The App Must be Updated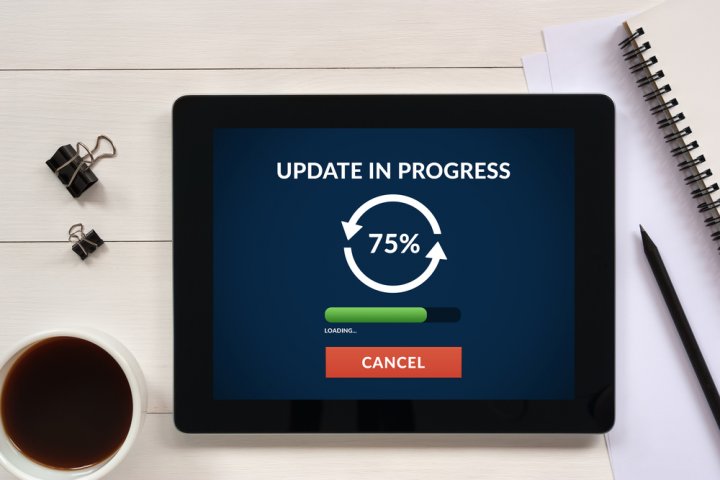 Most apps update their software periodically to plug any errors or bugs that maybe there earlier. A few months back, there was too much hue and cry about a data breach against a particular video calling app. Within a few days, they had fixed that bug and came up with an updated version of the software. It is essential to keep the app updated so that you can take the benefits of added features. Moreover, some of the apps no longer provide support to the back-dated versions.
Use Headphones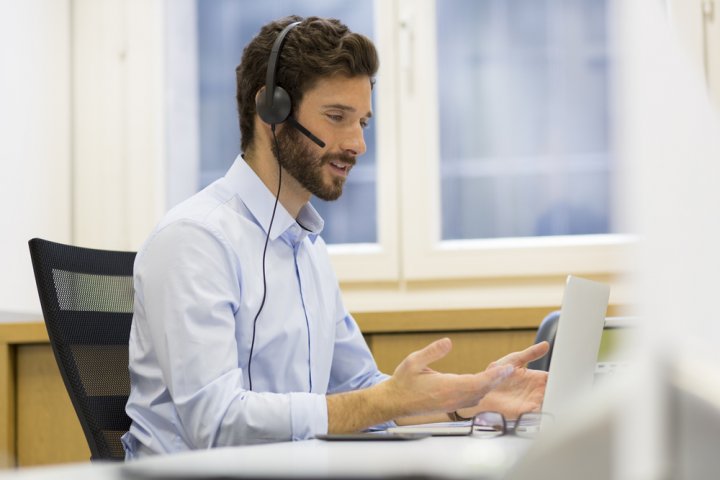 When you are in a video call, you must remember that you and your actions can be viewed by the other attendees. You must be careful if it is a business meeting. Always use earphones to have a proper conversation. It will help you hear and follow the conversation clearly. Most headphones also have a feature to cancel out background noise. A high-end headphone is also suitable for use during the meeting.
Use a High-Speed Mobile Internet Connection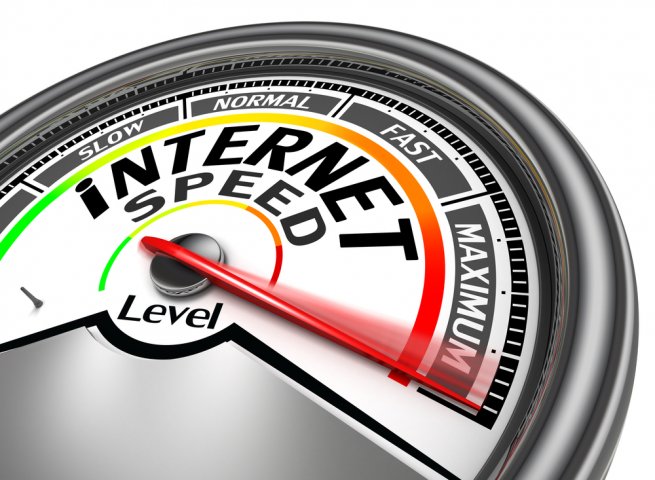 When you are doing a video call on your mobile, always keep in mind that you should be at a place where the connectivity is high. It is not feasible to do the video call from the basement of a house as the mobile connectivity will not be strong enough. Many of you might have spent most of the time trying to ensure that other attendees can listen to you appropriately. It is preferable to use a 4G smartphone for the video call.
Digital Marketer, Blogger
Sanjay Das
Sanjay is a marketing professional with more than 15 years of experience. He has a penchant for writing blogs and articles and has written over 350 blogs across diverse topics and industries. Sanjay takes a keen interest in SEO-based content writing for websites and social media. He also runs his own blog for digital marketing articles.
From our editorial team
Evaluate Your Video Calling App Carefully
It is important that you carefully evaluate all the available video calling apps before deciding which one suits your requirements the best. You should be particularly wary of the security against unauthorised intrusion the app provides in addition to the other factors like ease-of-use, cost involved, etc. We hope you would have loved this BP Guide. Stay connected with us for more such engaging content.