Why are Lourdes Massage Machines so Popular?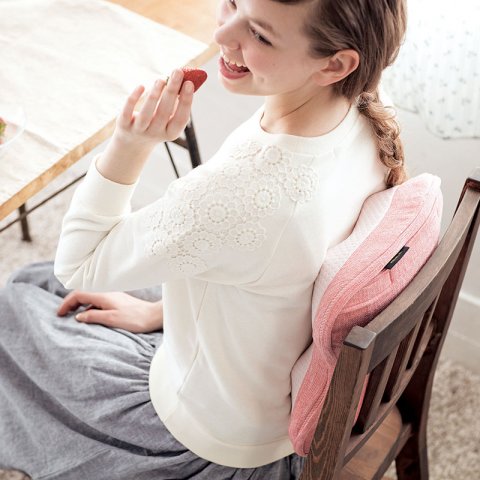 Lourdes is one of the brands within the ATEX company that mainly sells massage machines and bedding. The company offers various types of massagers for different parts of the body, including scalp relief to those that can give foot massages.

Lourdes items are popular not only because of their functionality as massage machines, but also because they look so stylish. So much so that they can be used as interior decorations. The fact that they are cordless, with replaceable covers makes them suitable for any room with any taste.

Another feature of this product is its ease of use. It is full of brand-specific specifications that take the user into consideration, such as waterproof functions and easy operation, so you can use it comfortably at any time.
How to Choose a Good Lourdes Massage Machine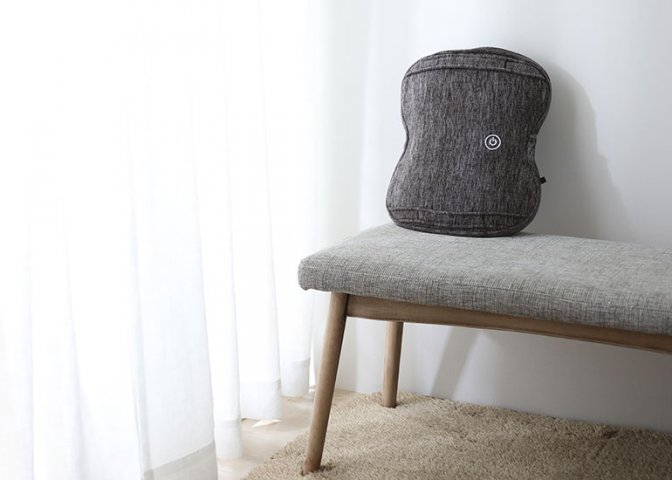 Choose a Lourdes massager by paying attention to the area you want to relax, the shape of the device, and the place or scene. There are many items that can be used as furniture, such as cushion type and stool type, so it is recommended to choose one that matches the taste of the room.

Cordless types are perfect for busy people because they can be used anytime and anywhere, and they are also popular as gifts.
We Recommend a Cushion Type That Can Be Fine-Tuned for a Lower Back Massage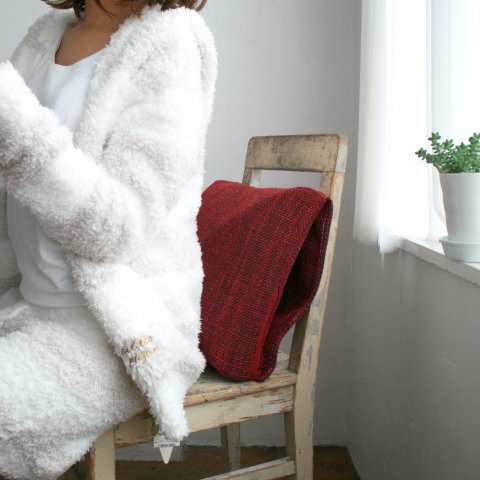 Massage cushions are recommended for people who want to focus on relaxing their lower back.
They can be used just like regular cushions, so it is easier to fine-tune the areas to be massaged than with chair-type massage machines.

Most Lourdes massage cushions have four massage balls and a built-in heater, so you can feel the warmth of a human hand.

The ones with eight massage balls have a "double-momi" function that allows you to massage a wider area. The rotational axis of the eight balls is off-center so that they move randomly, giving you the comfort of a hand massage.
The Charm of This Product is That it Can Massage the Neck and Shoulders with Pinpoint Accuracy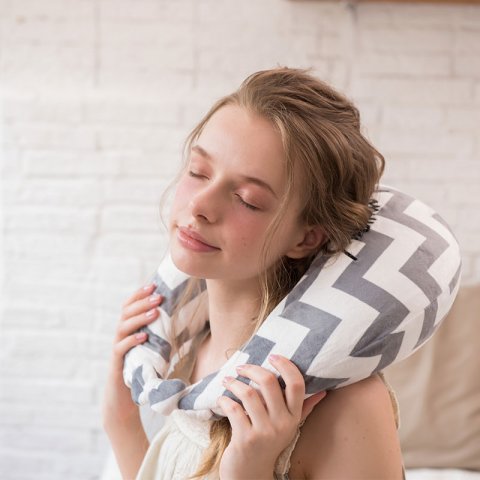 If you mainly want to massage your neck and shoulders, choose a neck pillow or massage cushion. They come in a variety of shapes, so you can use them in a wide range of ways, such as while sleeping or sitting.

Many Lourdes massagers have heaters built into the massage balls, which warm up the neck and shoulders, and are effective for stiff shoulders. It can also be easily adjusted in position at hand.

There is also a cute handheld massager with a flamingo motif that provides a shiatsu-like massage for hard-to-reach areas.
A Small but Functional Item That Makes it Easy to Care for Your Hands and Feet Every Day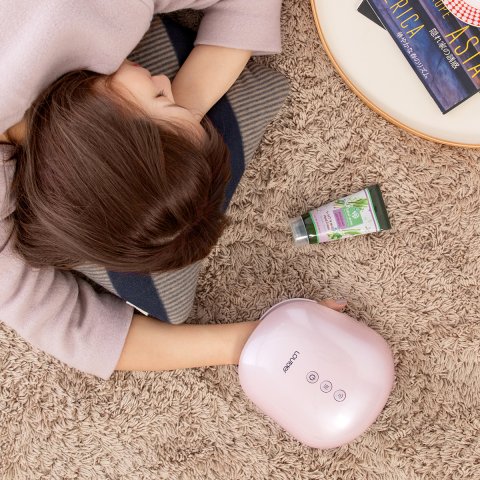 Lourdes has a range of massagers that are perfect for massaging hands and feet, which are often difficult to massage properly. They are small and stylish, and can be left out in the room without feeling uncomfortable, making them easy to use at any time.

The glove-type hand massager is easy to use, just insert your hand and relax while sitting on the sofa. They are popular for their comfort in rubbing not only your palms, but also your fingers one by one.

For the feet, we recommend a boot-shaped one or one that you can put your feet on. The built-in heater is also a great way to warm your feet, which can easily get cold.
For Calves, a Stool Type That Can Also Be Used as Interior Decoration is Popular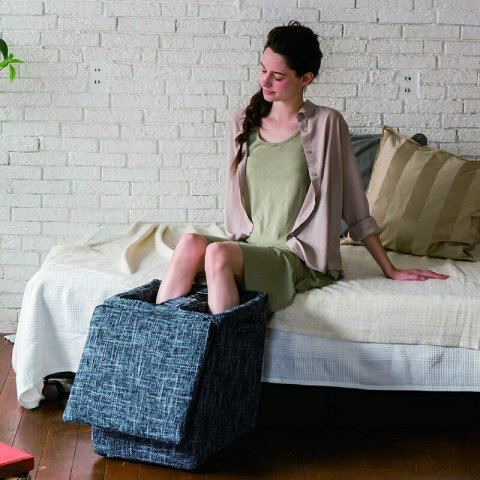 Stool-type items are recommended for those who want to relax their calves. When not in use as a massager, it can be used as an ottoman with a chair or sofa, and it does not look out of place as a piece of furniture.

You can experience three different courses of massage: "relax," "squeeze," and "stretch" with one item, and it can take care of not only your calves but also the backs of your legs and ankles. Another feature of Lourdes is that the body can be tilted so that you can relax in a comfortable position.

Since it can be used by both men and women, it is also popular as a gift for family members.
Select the Accessories That Match the Place and Scene You Want to Use It In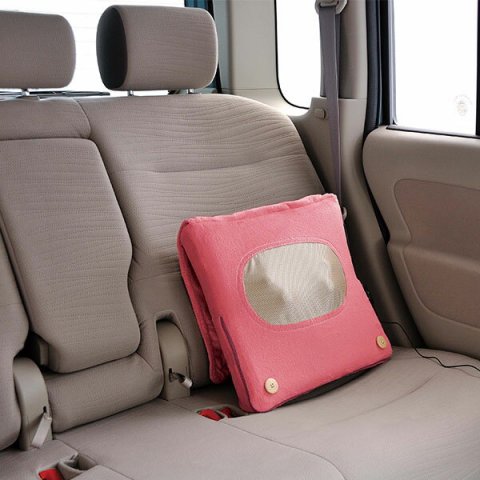 Lourdes massagers are also available in cordless models. They also come with a range of accessories such as car adapters and changeable covers, so you can choose the one that best suits your lifestyle.

Many of the rechargeable cordless types are compact and can be used comfortably anywhere you like.

If you use a car adapter for your massage cushion, you can supply electricity from your car's cigarette socket, so you can experience a comfortable massage in your car. This is a good choice for long distance drives.
Top 12 Lourdes Massage Machine Recommendations and Popularity Ranking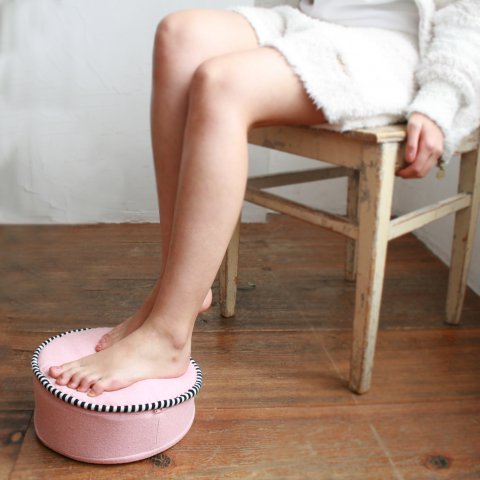 People have different areas they want to massage, such as the neck, shoulders, lower back, and legs. Lourdes massage machines are available in a wide variety of items, from those that specialize in caring for each part of the body to cushion types.

All of the items ranked in this category have a stylish appearance and can be used as interior decorations, and many of them are appreciated as gifts. We will introduce the features and appeal of each item to help you choose the right one for you.
Lourdes Style EMS Sheet: A Smart and Highly Functional Massage Machine With the Latest Ultra-Thin Sheets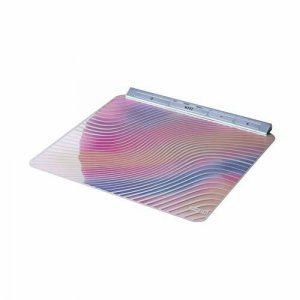 The EMS sheet from Lourdes Style features a smart design made of a very thin sheet that is about 1mm thin. It is a high performance massage machine that can directly stimulate even the inner muscles, allowing you to efficiently relax your muscles in a short time.

It can be used not only as a massage machine but also as a muscle training item, making it popular among people who wish to lose weight and work out. If you do your regular workout while using this seat, your energy consumption will increase.

It is also recommended because it can be rolled up compactly for storage and transport.
Lourdes Eye Hot Charge Plus : Warm Refreshment While Enjoying Your Favourite Scent in Any Place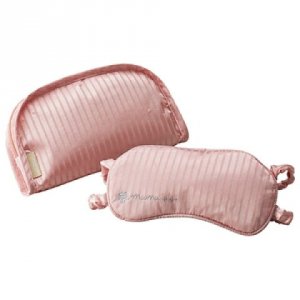 The product series aimed for eye strain is recommended for people who want to refresh their eyes tired from using computers and smartphones. Most Lourdes massagers are designed for women, but this one, depending on the color, can be used by men without feeling uncomfortable.

The reason for its popularity is because of its function to add your favorite aromatic oil, and because it is rechargeable, you can take it with you wherever you go.

The adapter is USB compatible, so you can connect it to your computer to charge it. It gets warm as soon as you put it on, so it's perfect for a quick rest while you work at your desk.
Handy Massager Relabbit : Full-Fledged Massage with Shiatsu Balls with Built-in Motor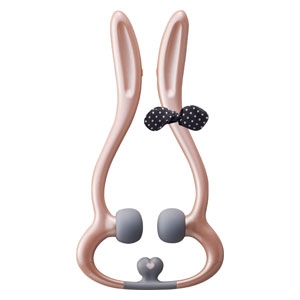 Lilabit is a series of handheld massage machines that are ideal for relieving stiffness in the neck. It is a cute, Lourdes-like item with a rabbit motif, and comes with a ribbon-shaped hair elastic as a decoration.

The shiatsu ball has a built-in motor that not only grips your neck but also vibrates it for a more effective massage. The vibrating sound is quiet, so you can use it at night without worrying.

The ears of the rabbit are the handles, and the free clip structure allows you to adjust the strength of the pinch to your liking.
Premium Massage Cushion 3D Fir ®
A new sensation series with a unique massage unit that provides three-dimensional massage comfort.

Premium Massage Cushion 3D Momi® is a popular series of massage cushions that, as the name suggests, offers an unprecedented three-dimensional massage experience.

The swing arm fits any curve of the body and massages the area where you want to relieve muscle stiffness with pinpoint accuracy. Another recommended feature is the use of Lourdes's original massage unit, which performs complex movements like a hand massage.

You can change your posture to massage different areas, or use it in the car with the optional car adapter, so you can use it in a variety of ways just by having one.
Massage Cushion SS Neck : The Charm of This Product is That it Gives You the Feeling of Being Massaged by Human Fingers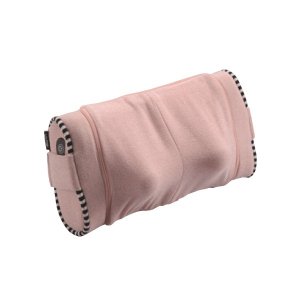 The two protruding massage balls are mainly used to improve blood circulation in the neck and shoulders.

It is designed with a spring structure that mimics the sensation of a human finger, so it gives you a comfortable massage. It also comes with a smart hand belt that you can pull to adjust the intensity.

Lourdes has developed a unique series of products with an appealing hand massage feeling, so they are chosen by people who suffer from stubborn stiffness in hard-to-reach areas.
Handy Massager Leramingo : Handy Massager with Convenient Specifications That Can be Used Easily at Any Time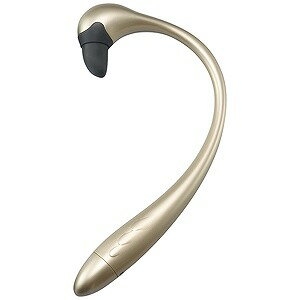 This handy massager with a flamingo motif is a massage machine that allows you to experience a shiatsu-like massage. It is battery operated and waterproof, so you can use it anytime you want.

The arm is curved and designed with attention to detail. It can easily reach the acupressure points on the waist and shoulders. There is no switch at hand, and the massage head is activated by pressing it against the area to be massaged, and stops when you release it.

It also comes with stickers that can be used to change the expression of the flamingos, making it a great gift for women.
Lourdes Foot Care Cordless Relaboo : Two Levels of Strength and 9 Layers of Airbags to Care for Your Feet and Hands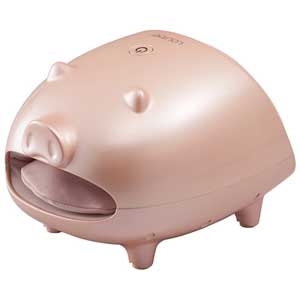 Lilaboo is a series of excellent massage machines that can massage not only your feet but also your hands, while looking cute like a Lourdes item. It comes with a 2-way power supply (AC adapter and batteries), allowing you to use it in a way that suits your lifestyle.

Although it does not have a heater function, the airbag movement squeezes, and releases your feet, making them keep your toes warm. Many women suffer from cold feet, so this is a good gift for them.

The strength of the airbag can be adjusted in two levels, and the stimulation area changes depending on how you put your feet in, so it can be used in a wide range of ways.
Hand Care HXL1805 : The Power of Air is Excellent for a Detailed and Proper Hand Massage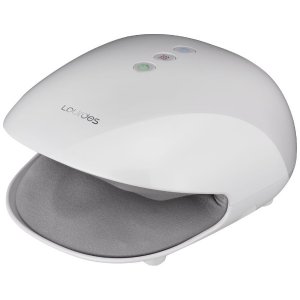 The Lourdes Hand Care, with its glove-shaped massager, will relieve the fatigue of your hands that you make full use of every day.

The 15 layers of airbags wrap around your entire palm and each finger, so you can get a detailed hand massage. Another great point is that there is a cordless type that can be used freely anywhere you like.

Because it can focus on the hands, which are said to show age easily, it is popular not only among people who wear nail polish and focus on hand care, but also among older people.
Lourdes Massage Cushion Mini Pro : A Mini-Sized Massage Cushion That Allows You to Experience Professional-Level Massage Techniques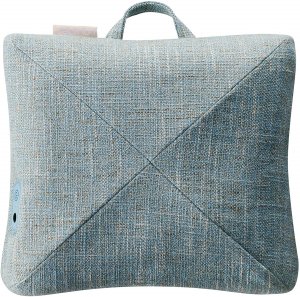 The Massage Cushion Mini Pro, which looks like a bag, is a compact massager that is easy to carry around.

Even though it is small in stature, it is part of a high performance series that reproduces the "pro-momi" move, which switches speed slowly and rapidly. The "Bound Shiatsu" massage balls are a new massage mechanism that provides a smoother movement, which is another reason for its popularity.

If your back feels tired due to office work, you should definitely check out this series.
Premium Massage Cushion Double Momi® Pro : Luxurious "Pro-Momi" Massage Mechanism and Thin Body are the Key Points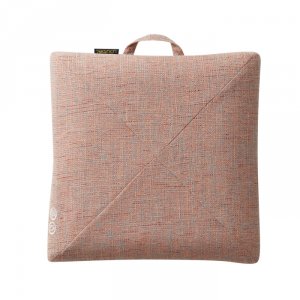 The Premium Massage Cushion Double Momi® Pro is a new series of massage cushions equipped with Lourdes's original "Pro-Momi" massage mechanism, which focuses on the speed and pressure of the massage balls.

The cushion has a total of eight massage balls, giving you the luxurious feeling of being massaged by two people. The cushion itself is very slim, so it can be used comfortably on a sofa or chair.

The modes can be switched according to the part of the body, so it is recommended for people who want a full-fledged massage of a wide area such as the back, waist, and thighs.
Lourdes - Foot Massager Pro
The Lourdes Foot Massager Pro is packed with features that faithfully reproduce professional massage techniques.

The new Lourdes Massage Pro is a massage machine that more faithfully reproduces professional rubbing, and massage techniques than ever before.

It is also a little thinner than the previous version, so it is easy to store.

This product is popular among people who are concerned about tired and swollen feet due to standing work, as it firmly rubs the soles and calves.
Hot Neck Massage Pillow Pro
A very popular series that allows you to comfortably massage in any posture you like.

This series of massage machines incorporates Lourdes's special massage functions that allow you to relax and massage your stiff muscles in a comfortable position. They faithfully reproduces the comfort of hand rubbing and makes you feel as if you are being massaged by a professional.

The crescent shape fits various places such as shoulders, neck and calves.

The stylish design that blends naturally into the room is also attractive and popular among people who are particular about interior design.