Impress Your Bride and Stay on Top of the Charm with These Groom Hairstyles for Indian Weddings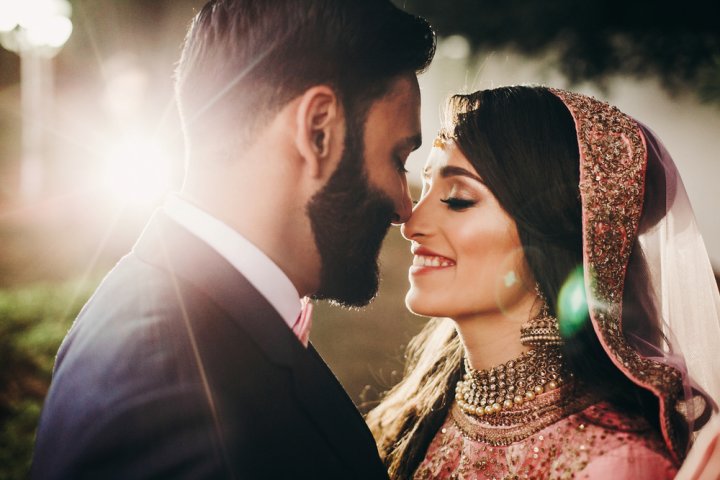 Brides take away all the limelight of fashion and style in a wedding. Do you believe that too? Well, even if the bride attracts attention to her hairstyle, dress, and more, the groom needs to dress up to compliment her looks. Imagine how odd a couple would appear if the bride is all prepped like a beauty queen and the groom looks just regular.

Probably, there's much more than you would be thinking about being the best groom of the year. And Indian grooms might have much more options than just the wedding suit. Here, you can wear the best sherwani with shoes, accessories, and a lot more. But do you know what gives a groom a striking feature that can differentiate you from the rest in an instant? It's the groom's hairstyle and doing it right or wrong could mean all the difference between your most admired or rejected wedding look.

Don't worry! We know this could have freaked you out. But this guide will help you find the best groom hairstyle for your wedding. Let's get started.
Tips to Finding the Best Haircut for Your Face Shape
Round Face: Similar to a round shape, the round face also has equal length and width. Soft lines, prominent cheekbones, and a high bridge are characteristics of this face type. A hairstyle with a longer crown and short sides will suit this shape better. Bangs and buzzcuts are a strict no-no.



Oval Face: With soft chin-lines, an oval face is considered an ideal shape. The height of this face shape is 1.5 times the width while the width of the cheekbones and the forehead are the same. Almost every hairstyle suits this shape's classic proportions. However, you should avoid making the face appear round that comes from wearing the hair down on the forehead.



Rectangular Face: Characterised by a prolonged chin and a high forehead, rectangular (also called oblong) is the longest face shape. So, the hairstyle should perfectly balance the length. Skip any style with sides having short fades and prefer long beards instead.



Square Face: In this face shape, the forehead and the lower jaw have equal width. Being the most masculine, a square shape has angular and sharp features. So, you should pick a masculine haircut like classic undercuts, textured crops, and brushed-ups. A scalp scrub can make a short haircut look fresh by stimulating follicles and preventing dandruff.



Triangular Face: With a wider jawline than the cheekbones, the triangular face highlights angular features very well. If you have this shape, you should choose textured hairstyles with medium top length. However, you should avoid styles with short fades on sides that would create an imbalance.



Diamond Face: A diamond shape resembles that of a pear. Such a face has a more defined chin and angular cheekbones with narrow upper and middle parts. Layered and high-volume hairstyles are the best pick for this shape. Some examples include brush-ups, textured crops, and bangs.



Heart Face: A heart shape is the same as a diamond shape inverted upside down. It has a wider forehead and a narrow jawline. First, you should avoid high crows and aggressive fades with filled sides for this face shape. Instead, hair growing on the sides and back will suit the face better. You can also opt for longer hair on the top that fall down naturally.
10 Best Wedding Hairstyles for Indian Grooms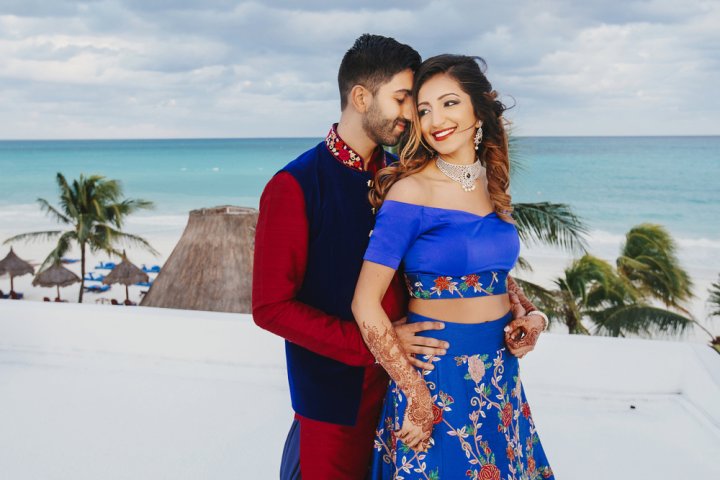 With this quick guide about choosing the right haircut for your face, you will get an idea for the best groom hairstyle for your wedding. Here're a few options Indian grooms love to have on their special day.
The Buzz Cut
It's going to be an important day of your life, and if you are willing to look reliable, organised and responsible, the buzzcut is something you should pick without a doubt. It's neat, simple, and doesn't require much effort to maintain. Plus, you can use this haircut to glam up your personality at any event, including both formal and informal ones. Once you pick a buzzcut for your wedding, you can continue with the same even after the day is over. So, get ready to steal the limelight from your bride with a special charm. Get the simple yet attractive and stylish haircut to make heads flip towards you at your wedding.
The Pompadour
If you have medium-length hair, go for a pompadour, and if you love keeping a beard, you should definitely pick this one. The centre hair in a pompadour haircut are longer with the sides having an undercut. Plus, it will add a sleek texture and shine to the follicles. When picking this as your groom hairstyle for an Indian wedding, you should consider only a professional to get styled. That's because it requires multiple hair styling products and suits well with a formal outfit.

Besides, the pompadour cut has different varieties such as high fade, modern, classic, blonde, and side part. Wearing a blue or black formal suit along with a floral bow or tie will further add charm to your personality.
The Undercut
In almost every Indian marriage, you would see the groom dressed formally or in a sherwani. Well! If you want to look cool despite the look you choose, this haircut will work the best for you. It's a practical hairstyle that makes you look great without overdoing the style factor. And being a fade, an undercut looks good on almost everyone.

From its different variants, you can opt for the skin fade undercut to get a unique look. In the skin fade style, your hair starts getting shorter as you move towards the neck instead of an abrupt end of the hair. Also known as zero fades, this haircut needs you to hire a specialist because of the uniqueness and level of detail involved. People with short hair would appear cool and attractive in this hairstyle. Besides, the undercut is simple to maintain and an ideal style if you are planning a summer wedding. Add a formal suit and you will look simple yet stylish with or without a beard.
The Man Bun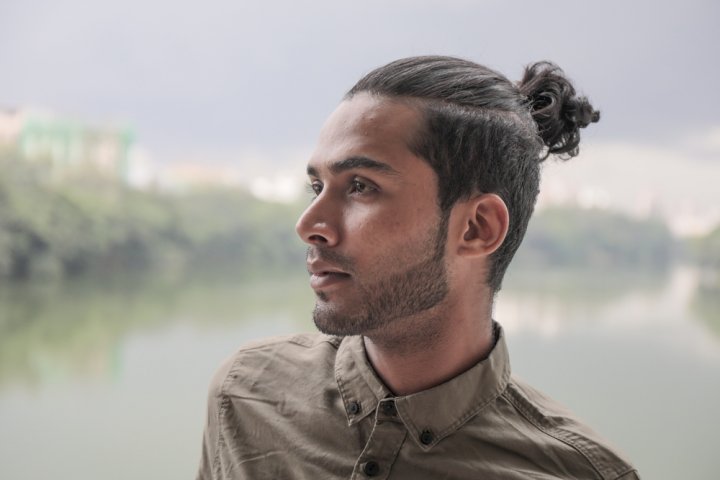 Don't want to lose those beautiful long hair, but wondering what hairstyle would go well with that groom look? Stop worrying as here's the one that will make you appear unique at the event. The man bun is an easy-to-make hairstyle that you can do at home without the need of a hairdresser. However, considering the shortage of time and the zeal to look the best, you can get a professional to make the best bun out of your long strands.

You won't need to go get a cut for shorter hair and get photographed in a look you might not love. This style would look great on medium hair people as well. But let's be clear. This would make you appear smart and trendy, much different than those ethnic and traditional wedding looks. And if you have a long and broad face shape, stop giving it a second thought.
Short and Wavy
While the man bun makes you look unique and not the old-school type, some do love the latter. So, if you too love vintage fashion and want to go traditional for your wedding, check this hairstyle with short waves. But wait, you should know if the haircut will go well with your face shape.

Short waves are good for faces with square, oval and round shapes. If you don't fall under this category, it's better to look for another matching haircut. The haircut is easy to make and maintain and is a good match even for ordinary apparel. For a wedding, it makes you a handsome and fancy groom without breaking the subtleness.
Short Spikes
Aren't spikes for cool and funky dudes? You might be thinking why are spikes there on the list of groom hairstyles for an Indian wedding. Well! This isn't about those long spikes or standing hair that you might have imagined on reading the word. If you keep them short, you can master the art of creating a subtle groom look even with the spikes. Moreover, the haircut gives you the modern-day look for attracting eyelids at your wedding.

If you prefer this look, you need to have an elongated broad or oval-shaped face. You can wear an informal attire with the haircut while delivering the message of a youthful personality. Did you like the idea of using this ultra-modern hairstyle for an Indian groom?
Shoulder Length Classic
This one on the list can be a real heart-stealer as celebrities like Arjun Rampal and Brad Pitt have done with it. And if you are looking for another option for medium to long hair, here's your pick: shoulder-length classic cut. Go for this one if ultra-modern and intelligent looks are on your mind. The hairstyle is apt for a deviation from the traditional and ethnic appearance that is common among Indian grooms.

Among all the handsome guys at your wedding, you need to stand out being a groom. And this shoulder-length classic cut will let you present yourself as the hottest hunk at the event. However, to be admired for this beauty, you need to have a broad, elongated or oval face. Do try both wavy and straight hair textures to see which one suits you the best.
Slicked Back
Grooms are the superstars of their weddings with every guest waiting for, watching and adoring them. A slicked-back hairstyle makes sure you look like one at the event. And why not! Many celebrities from movies and sports have already nailed looks with this haircut. This attention-grabbing style is timeless that will stay in trend forever. In addition to appearing stylish, you also highlight a fancy and dignified appearance of your personality. Moreover, you don't need to have a particular face shape to try this hairstyle as it goes well with all. On top of it all, slicked back with a side part can be a perfect match to formal and semi-formal attire. To achieve the look, smoothen your hair, keep them wavy or straight as you prefer, and use a pomade or gel.
Side Swept
Look at a picture of a man with a side-swept haircut and you will be fascinated. This edgy look can be a perfect match for your face and non-formal wedding attire. A side-swept hairstyle makes you look stylish and contemporary without adding too much bold factor to the appearance. This style involves inclining a major part of your hair on one side. You can find numerous variations of the haircut for different occasions. While it's a great selection for dating and casual meets, it's also a popular one among Indian grooms for weddings.
Simple Back Brushed
Look at this hairstyle and you will feel your eyes stuck at the face for some time. Simple back brushed is one among the gripping and rare haircuts that will always find a place in fashion trends. For this look, you need long hair as short strands won't rest brushed over your head.

Apply some gel on the hair and brush them backward to make this style when going to an official meeting or a party. However, when getting ready for your marriage, always prefer a professional hairstylist. Since you will be getting the most attention (could be second-most, after the bride), you shouldn't leave a stone unturned. This simple variant of brush-back hairstyles is a perfect match with elongated, square, and oval face shapes. So, if you have got one, you got your options.
Bonus Tip
Best Wedding Hair Doesn't Come in a Day or Two's Grooming but Needs Some Time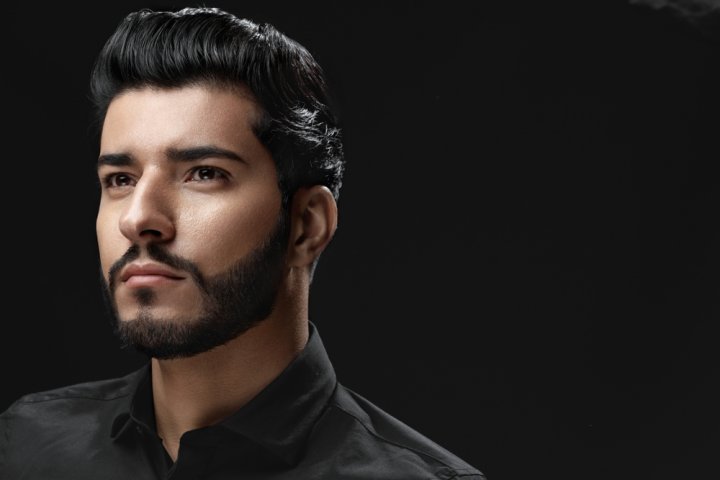 We hope you aren't reading this a day or two before your wedding because that might break your heart. Irrespective of whatever hairstyle you choose, you won't get the best look in a couple of days of grooming. You need to take care of your hair regularly, just like your skin, eyes, and other body parts. So, if you are doing this already, have a happy wedding. If not, start now.

Get your desired haircut at least a week in advance as it needs time to settle down. Also, you will have enough time if you plan to change the style. Ensure your hair looks healthy by conditioning them every alternate day at least a month before the day. Similarly, use oil to get softer strands. In the end, consider the weather and the venue's environmental conditions before picking up a product.
From our editorial team
Pay Heed to Your Hair Stylist's Advice Too
We hope this BP Guide would have helped you understand the most popular groom hairstyles currently in trend for Indian weddings and how to choose one for yourself. It is also necessary that once you have shortlisted a few of the styles you discuss the same in detail with your hairstylist and keep his recommendation in mind before choosing one. After all, he is the specialist in such matters and you cannot let anything go wrong on your wedding day. Stay connected with us for more engaging content.