What You Need to Know About Engagement Parties and Gifts
Not Compulsory but a Nice Gesture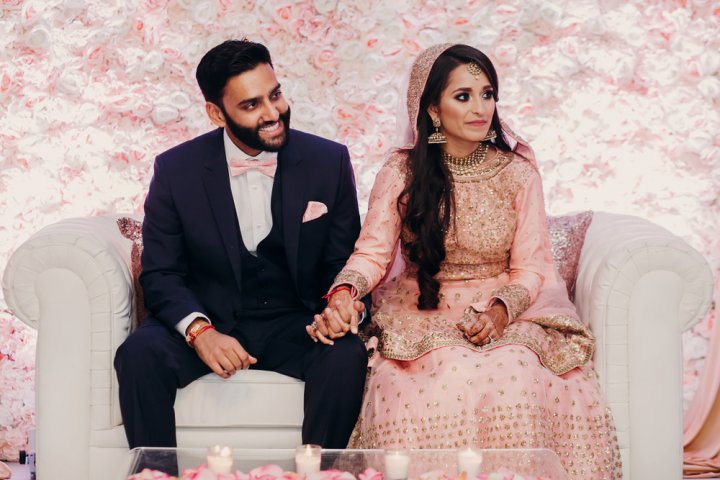 Indian weddings are a long winded, lavish affair, and the engagement party is just a way to set the ball rolling. Traditionally, gift's aren't given at these events as this is more of an announcement of the intent to marry, and hosts will insist you bring nothing. But if you don't like to turn up empty handed, a small token gift of flowers, a family momento, or fun gifts for the new couple is perfectly fine.

The engagement party can be anything from a small gathering and celebration at home, a big catered event or even a grand party at a luxurious location; keeping the scale in mind, you can opt to make a special dish or take along a box of sweets if it's a small ceremony at home, or buy a gift for the couple if it is a big scale event.
Save the Big Guns for The Wedding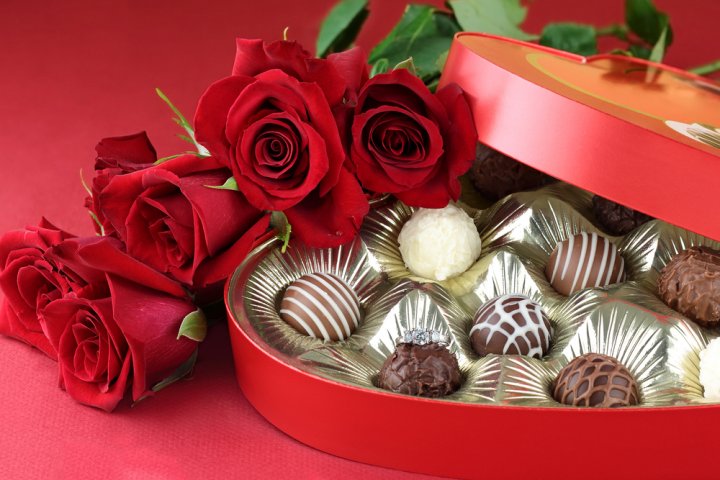 The key words to note when shopping for engagement gifts are small and inexpensive. This is just the start of the wedding, and even if it is held a few days before the wedding, the big presents are more suitable to give during the main marriage ceremony. Often engagements are announced months before the wedding, so take something small for the new couple to enjoy but save your wedding shopping budget for the big day. This holds especially true for expensive gifts like jewellery, household appliances, holiday packages, etc. The ones who do give such expensive items are family members who have chosen to be part of the wedding party and want to help with the bridal trousseau.
Formal Announcement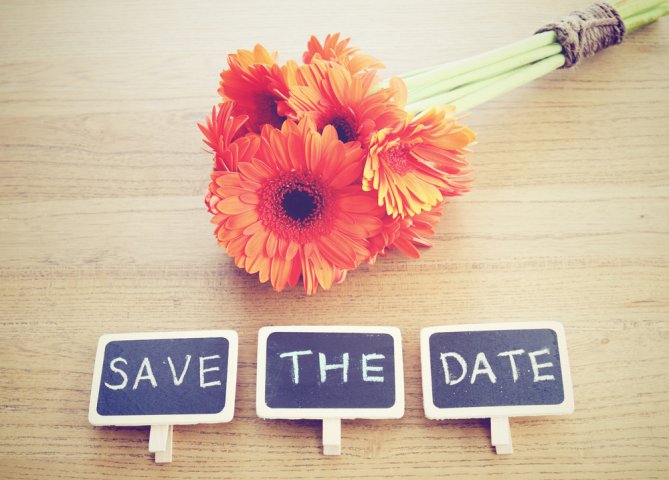 An engagement is a way to announce to family and friends the intention of a couple to marry; it is a smaller, more casual function when compared to the wedding. In spite of the growth of a modern approach to getting engaged, the Indian engagement ceremony still involves following certain cultural rituals where the couple is brought together and formally betrothed to each other in the presence of family. The exact ceremonies may vary from culture, region and religion - for some it is a formal announcement and others the occasion where the wedding date is set; the engagement may precede the wedding day by a few days or by several months and even years. Even the exchange of rings is not a given across different cultures; what remains the same is the formal announcement.
Gifts Suitable for an Engagement
Things She Can Use for the Wedding
Now that you have decided to bring a gift to the engagement party, buy something she can use in preparation for the wedding. Wedding expenses can easily run into huge amounts so help her out with useful and practical things she will need as a bride-to-be. If she getting stressed out by the wedding looming ahead, pamper her to a relaxing day at the spa; useful presents can be anything from self-help books for the bride, a serving platter, wedding props, small pieces of jewellery she can use at some of her smaller functions or even a jewellery box to keep her things in.
Gifts for The Couple to Enjoy Together
Traditional and modern views on relationships and marriages often clash, and unlike the Western world, the girl getting engaged if most definitely not living with her partner; in fact the chances are higher of their time spent together as a couple being closely monitored by both families. Gifts you give for them to enjoy together will be based on either of these situations, or somewhere in between.

For the modern couple, a couple's spa session, an all expense paid weekend getaway or cute couples' things for the home like matching cups will be ideal. You could give home products to the traditional couple too but they won't likely get to use them together till they get married. In that case you can sign them up for family approved activities they can do together, thus getting more time to spend with each other, such as a cooking class.
Fun Gifts for the Bride-To-Be
Marriages are serious business and before she gets in the thick of things planning it and getting engulfed with an all consuming case of bridezilla, how about helping her celebrate and have a good time. Naughty and suggestive gifts from her friends, and fun and enjoyable presents from family that can help her let her hair down and just enjoy the moment of being engaged. Planning a wedding and preparing for all the change that a marriage brings can be very stressful, hence it is customary to pamper the bride. Do just that.
10 Gifts for a Girl on Her Engagement
Bouquet of Flowers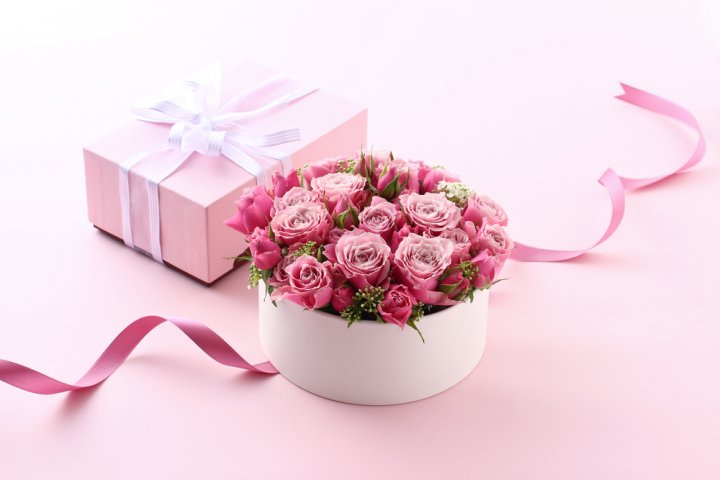 A traditional gift, there is good reason flowers as gifts have stood the test of time. Their delicate, fragrant beauty sends out a positive, life affirming message and is perfect to give to a girl getting engaged to congratulate her. A mix of bright coloured flowers, including roses, will be a good choice. Avoid all white flower arrangements as white is the colour of mourning, and also flowers that are used in funerals or to indicate mourning. If in doubt you can enlist the help of the florist you are buying them from; online flower stores also indicate which flowers are suitable for different occasions.

This Ferns n Petals arrangement of 12 roses in different hues will make a lovely present to the happy couple. The vibrant bouquet consists of 5 red roses, 2 yellow roses, 3 white roses and 2 pink roses, and will help brighten her day. Buy it for Rs.599 on the online store.
Something Sweet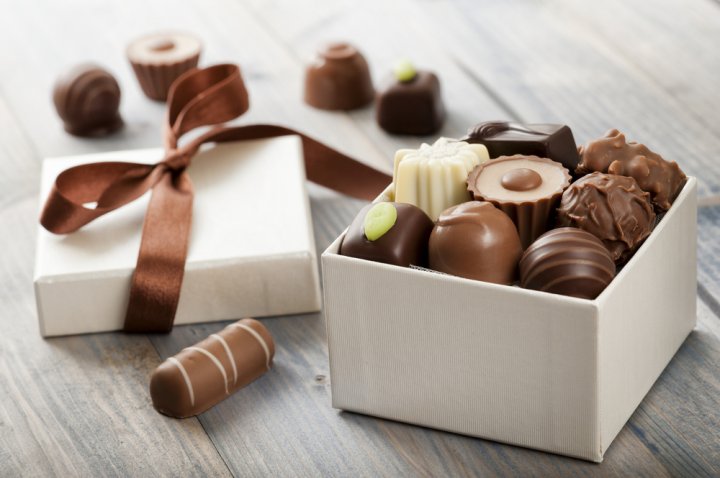 Sweets are an indispensable part of any Indian celebration. No festival or festivity is complete without eating and sharing sweets. We suggest you give the traditional Indian sweets a miss and buy her a box of gourmet chocolate instead. We have nothing against Indian sweets (how can we possibly have a vendetta against those delicious treats!) but her family would have already arranged for boxes of sweets for the event. And when she gets tired of having to eat too many sugary mithai, she can seek respite in the chocolate at a later stage. If you know which ones she is especially partial to, buy those.

You may want to try Zoroy Assorted Belgian Chocolates. The box contains 175 gm of 15 assorted chocolates made from good quality ingredients and comes beautifully gift wrapped. Buy it for Rs.2,099 from giftease.com.
Props for Their Pre-Wedding Photo Shoot
Elaborate pre-wedding photo shoots are fast becoming the norm as it is a fun way for the couple to spend time together and it gives them lovely pictures to look back to. If it is done close to the wedding date it provides both of them a respite from the wedding preparations and a chance to relax and unwind. Interesting, cute and funny props can take their pictures to the next level. If she hasn't yet thought of ideas and themes for the photo shoot, these props could send her in the right direction.

The world is her oyster when it comes to deciding on a theme as there are pretty much no limitations to how pictures can be manipulated. Ask her if she has a theme in mind and pick props that will complement it. Else, pick up generic props that can be used in multiple ways. Such as the Syga Pre Wedding Party Photo Booth Props. The multicolour, 13 piece set comes with wooden sticks and dual tape glue to attach the props to so they have something to hold them with. They are printed on thick card paper in vibrant colours and will last a long time without fading. Buy the pack for Rs.199 on Amazon.
Matching Fragrances
Add fragrance to their budding love with a set of matching perfumes. Even couples who go to great lengths to coordinate their outfits and marriage dance routines often miss out on matching the scents they wear. Besides, memories are strongly linked to smells so give her something special to remember her big day with.

All Good Scents has an Eternal Garden Rose and Musk Couple's Gift Set that comes in a pretty gift box. The rose scented perfume is for her, the musk for him, and together the scents muse to create a scintillating effect. The set has two 50 ml bottles of eau de parfum and is priced at Rs.2,100.
Subscription to a Bridal Magazine
One can never have too many ideas when planning a wedding, after all, it happens once in a lifetime and every girl wants to have the best possible clothes, jewellery, trousseau and decor. A bridal magazine gives her useful tips, brings attention to details she may not have considered, shows her the latest trends in bridal clothes and lots of other useful features that a soon to-be-bride can benefit from. Flipping through an enjoyable magazine is also a fun way to plan for her wedding and you can join her in selecting and marking out the ideas and pictures that caught your attention.

This gift works best when there is a gap of at least a few months between the engagement and the wedding. If there isn't much time left to plan, you could also buy her a couple of back issues of multiple bridal magazines. Wedding Vows Magazine is one such lifestyle magazine centered around the wedding industry and could give her useful insights to plan her own. A year long subscription will cost Rs.1,080 on indianmags.com.
Self Help Books on Marriage
Your best friend or sister will receive as many marriage tips as there are relatives and people she knows. As nice as the intentions are, not all of it will be relevant to her, and in some cases may even be bad advice given the generational gap; but the truth is she could do with sound advice and some bare truths about marriage to prepare her for the life ahead. However well she knows the boy she is getting engaged to, being married to him is a completely different ball game.

Reading The 24x7 Marriage: Smart Strategies For Good Beginnings By Vijay Nagaswami will be a good investment for her marriage. Written by a psychiatrist who has closely worked with couples from across the country for over 25 years and authored two other books on relationships, in has a witty and inspirational take on marriage and offers some sound advice. Buy it for Rs.225 on giftease.com.

You can also throw in a book with wicked jokes that offer helpful insights, or a book with a funny take on marriage, like Perfectly Funny Marriage: A Humourous View of Creating a Successful Marriage.
Mr and Mrs Phone Covers
Matching phone covers are a cute way to show the world they are a couple, and now that she is engaged, it doesn't get any more official does it. Used separately it will remind them of their new significant other, and when they are together they can flash their phones to show people their status.

Todphod Right Couple Phone Covers are printed with Mr Right and Mrs Always Right with matching eye glasses. There is also another option of Beauty and Beast matching couple covers in red, where his has a dumbell and hers a bow. Both sets are available for a wide range of mobile phones and are priced at Rs.999 a set at kraftly.com.
Marriage Shot Glasses
A couple that likes to party with be pleased with a pair of shot glasses commemorating their engagement. You can widen the gift selection to include bar accessories; bear in mind that the finer, more expensive bar or drinkware can be given to them for the wedding, for an engagement, quirky glasses or other small accessories will suffice.

We liked this pair of I Am Tying The Knot Shot Glasses by Happily Unmarried. Once the official ceremony is over they will want to have a private celebration of their own, and a shot or two is definitely on the cards and these are just the things she needs. But the pair of glasses for Rs.209.
Jewellery Holder
Marriage is a time when a girl becomes the proud owner of a massive collection of jewellery and she is hard pressed to organise her precious and favourite pieces. Give her a head start by giving her a jewellery organiser or a holder at the engagement. While organisers are a great means of storing jewellery, a holder will allow her to artfully display her favourite pieces while she is not using them. These are great for daily wear items which can be quickly scanned and selected.

The Vintage Elegance Jewellery Holder by Chumbak is a lovely option. It is made of wood, MDF, metal and polyresin and is perfect for bracelets and necklaces. Buy it for Rs.1,295 on the online Chumbak store.
Naughty Gifts
Half the fun of having a best friend who is getting engaged is to tease her endlessly about the upcoming marriage and make saucy jokes. This is the opportune moment to turn her into a blushing bride by giving her naughty and suggestive gifts - do warn her to open the gift in private though! But you can make her blush at the time by dropping sneaky hints about the contents.

Lingerie is a popular option but we do have some other fun suggestions. A Naughty To-do List is one. The pack has 13 cards bearing naughty notes and suggestions for the partner; the dirty notes are completely devoid of inhibition and can be slipped under the pillow, put inside the bag or left in other places for the partner to find. She may try to appear furious but will be secretly pleased by the naughty thrill. This pack retails for Rs.299.

Buy it alone or pair it with Check and Mate, an erotic version of snakes and ladders where the winner becomes master of the day, or night, and gets to pick 5 tasks from a booklet called '25 Shades of Gray' for the partner to complete. Sample some tasks - do belly dance for your partner, or make a nude sketch of your partner the way Jack did in Titanic. The board game costs Rs.1,370; both can be bought on Oye Happy.
From our editorial team
Look to the Future
An engagement is a sign of what's to come and the gifts you buy should convey that. For the girl getting engaged this is a happy, confusing, exciting and challenging time all rolled into one - positive and encouraging gifts will mean the world to her. Personalised commemorative mementos are not expensive to buy or make but will be a lasting reminder of this happy occasion. Think of all the ways you can help her prepare as a bride-to-be and things that will increase her joy.