The Stakes Are High When Shopping for a BFF
When it comes to finding a birthday gift for a friend is fun, but finding a birthday gift for your best friend is a life or death situation. The stakes are much higher when you're shopping for your best friend. The possibilities become infinite and you want it to be perfect. You want to plan a whole load of surprises and make sure she feels extra special on that day. Whether its gifts or surprises, we're here to make things easier for you – we have a list of gifts you can choose from to make sure everything is perfect on her special day.
Relax, She's Your Best Friend. Here's What You Need to Do
Buy Her Things That Brought You Together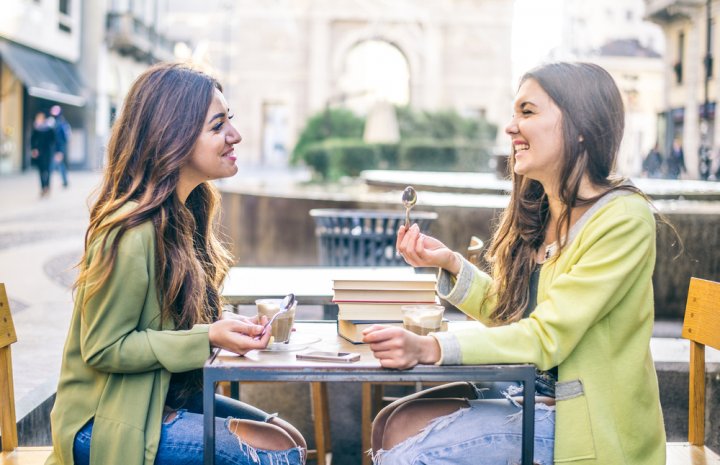 Did your love for earrings bring you together? Or was it books? Whatever it is that brought you guys together, be it music, books or your love for makeup; find something that celebrates your friendship as well as your shared interests.
Trip Down Memory Lane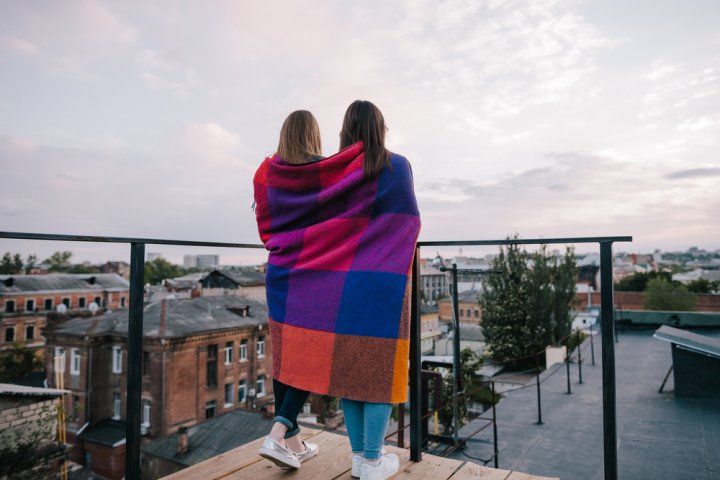 Best friends don't come along too often. She is that one person who has always been your major support in all the battles you've fought. She is definitely very special, and if you want her to know how special she is to you then personalised gifts are a perfect option. A collage of all the old memories you've shared with her or a scrapbook with rare photos of you two will definitely make her feel nostalgic. Personalised gifts like these will take your friend down the memory lane.
Use Your Cheat Sheet!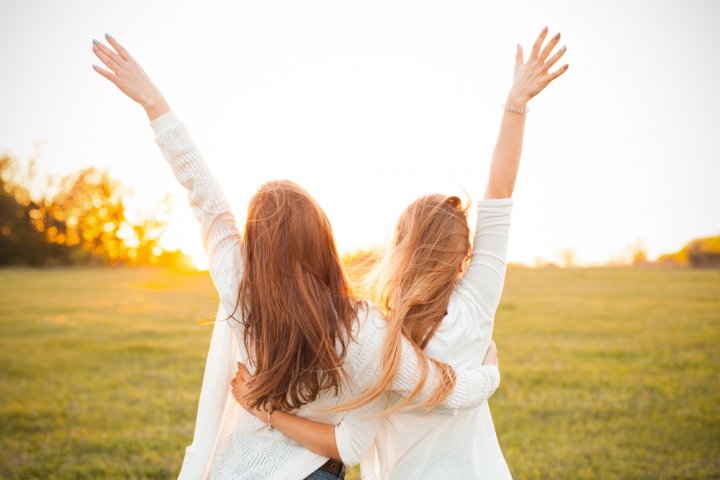 If you're still stumped for ideas – don't worry. We still have a few tricks up our sleeves. Remember that you're her best friend, and you know everything about her. What exactly she likes and dislikes, you've had access to how her brain works! What's more, you have the modern day tools too – social media. Get on her facebook, instagram, pinterest to find out things she's liked in the last few months to get a basic idea of what she's been following lately, and this will steer you in the right direction.
10 Gifts Only a Best Friend Deserves
Personalised Soul Sister Wall Art
Celebrate the special bond you share with your best girl with a personalised wall art. Personalised Soul Sister Wall Art, available on Etsy for approximately Rs.800, could be the perfect way to tell your BFF what exactly she means to you – your soul sister. This beautifully handmade wall art can be custom-made to suit your specific needs too. You can write a quote, you can write a message, or you can even give your names to be put on the art – whatever notes you want add to the art, can be done.
Picture Scrapbook
Scrapbook is a brilliant idea for a birthday gift for your best friend. It captures all the moments, mementos, photos, and stories that define your friendship. Whenever your friend looks at the scrapbook it'll remind her of all the good times that you spent together. The best part about creating a scrapbook is that you can do it yourself on the Flamingo Road Journal Best Adventure Books! Embellish this scrapbook with photos, stickers, sequins, and more. What's more, you can also write quotes, stories or notes to remind your friend about the journey you both have been through. This journal is available on Etsy for approximately Rs.400.
Tea Mug
Is your best friend a tea lover? If she loves her tea then get her this 'pun'-ny tea mug for your friend. As their slogan goes, if you love tea and you love puns there's no reason why you shouldn't get this mug right away. This mug is available on Shopscoopwhoop at just Rs.399.
Birth Month Flower Earrings
Your best friend loves earrings and you always catch her buying new earrings every time you guys go shopping? Then we've got the perfect gift idea for you – birth month flower earrings. A particular flower represents each month of the year, and these flowers are sourced from around the world by Shari Dixon. Each of these dried and pressed flowers are showcased beneath clear resin, set in a silver-plated brass bezel. It's unique, beautiful and expresses how much you love and care for your friend. These magnificent pieces are available on Uncommongoods for approximately Rs.2600.
Key to months below:
January: Carnation
February: Iris
March: Daffodil
April: Daisy
May: Lily of the Valley
June: Rose
July: Larkspur
August: Gladiolus
September: Aster
October: Marigold
November: Chrysanthemum
December: Paperwhite Narcissus
Kate Spade Sling bag
Is your bestie a girl about town? She'll absolutely love a beautiful Kate Spade sling bag. She can keep things fashionable and breezy with this light-weight New York wallet that can also be worn as a crossbody or carried as a clutch. It's described as a snap-close continental-style wallet with 10 card slots and 2 billfolds. You can get this on Amazon at Rs.9352.
Terrarium
Terrariums provide a perfect opportunity to escape the dreary weather outside into a small fascinating world. It invites you to take a closer look at the beautiful, miniature garden. With terrariums being the new rage now, it'll make a beautiful addition to a desk or dining room table creating a relaxing mood. The main feature about all this is that your best friend can do it herself. The Sedum Terrarium Bottle contains all that you need to grow a little oasis inside an upcycled wine bottle. It contains a blend of dwarf sedum, a pint-sized, easy-to-care greenery, and soil. You can purchase this kit on Uncommongoods at Rs.2469.
Gift Box Subscription
Now you can make those hard-to-shop friends easy with gift box subscriptions! Can you think of one person who wouldn't love gifts delivered to their doorstep month after month? You can now subscribe to the monthly Sugarbox gift box and get a box full of surprise goodies like food, fashionable items and lifestyle products. The basic monthly subscription starts at Rs.1199.
Tipsy Wine Glasses
Do you remember all those nights when you and your friend get together for a drink, and one drink becomes a few too many filled fun and laughter? And you guys start feeling slightly tipsy? These tipsy wine glasses are already there. These tipsy wine glasses make a great gift for wine lovers. Start your evening with these already 'high' glasses to make your evening better. Don't be fooled by its appearance, these slightly drunk glasses have a wide base which helps them stand upright securely. You can get a set of two glasses for just Rs.999 on Bigsmall.
Nap Kween Crop Top
Nap Kween crop tees can make anyone effortlessly stylish. Whether your bestie loves to sleep in style or wants to look effortless when she steps outside, this crop top will look fabulous on your best friend. If you're planning to create a gift basket of sorts with various items, you can throw this tee in too. Buy this on Cyankart for Rs.449.
Minion Plush Slippers
Ba-ba-ba-ba-ba-nana – is this what your friend sings all day? We've got the perfect birthday gift for the minion lover – minion plush slippers. Your girl will love the idea of having her own little minions to keep her warm and cozy with these cute little minion slippers. These slippers are suitable for all age groups and will fit snugly around anyone's feet. Get them today on Bigsmall for Rs.1499.
Bonus: Take Her on a Best Friend Date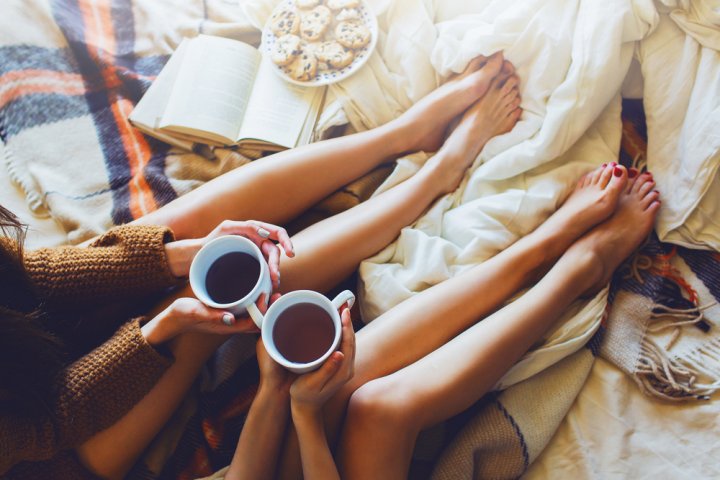 Spending quality time with your best friend is a great way to usher in her birthday – give her your undivided attention so that she feels special, loved and pampered on her special day. Take your best friend on a date to celebrate her birthday in style. You have a multitude of choices to choose from – pamper her with a spa date, a nice, soothing massage with a mani-pedi session maybe. Or you can take her on a dinner and movie date. Take her to that new restaurant she's been talking about for ages. Even better take her on a surprise road trip or maybe a staycation.

Have you ever thought of doing a photoshoot with your girl? Choose a theme, dress up and pose away! The options are many, but what matters the most is that you spend the day with her to show how much she means to you and make her realize that you can't live without them.

From our editorial team
Personal and Sentimental Gifts
The wonderful thing about having a best friend is she knows all about you, and you know everything there is to know about her. While others may choose to give her fancy gadgets, expensive perfumes or a truckload of cute clothes, you know the small things that will really melt her heart. Which is not to say you can't shower your bestie with lavish gifts, only that you know exactly what she will adore. Go with your instincts and you will have the perfect gift.