Tips on Selecting the Best Destinations
Time Is of the Essence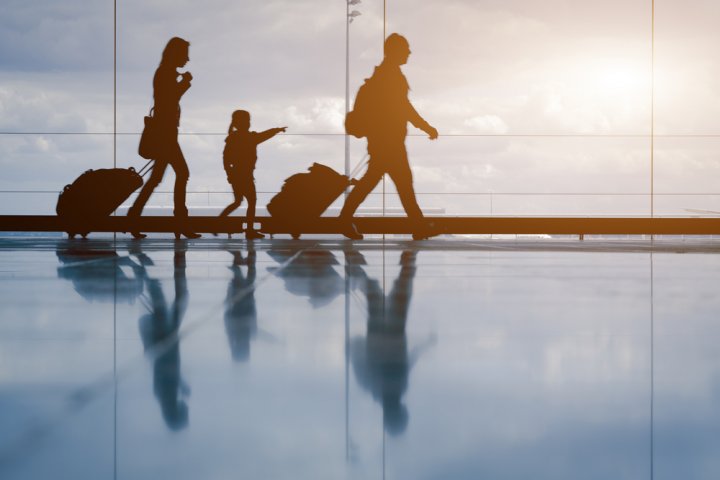 Whether it's a long weekend, a 2-week trip, an extended journey or something in between, time is very important in deciding your next travel destination. In addition to the purpose behind your trip, keeping the time factor in mind, packing too much or going unplanned can be detrimental to your travel plans and be a total waste of time and money.
Value for Money & Best Known for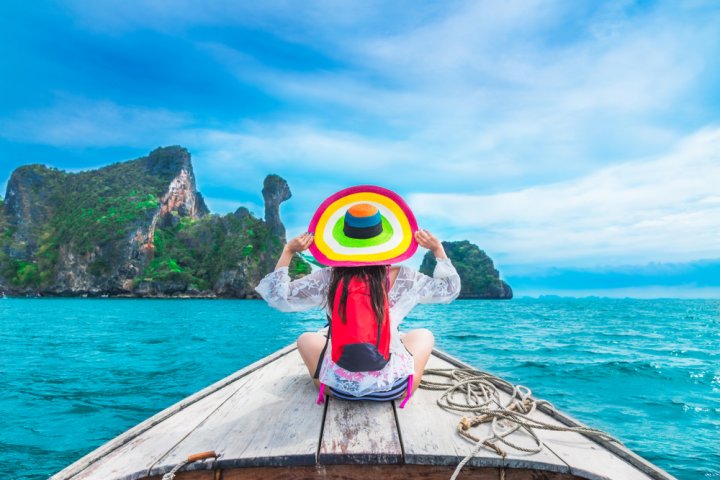 You may not require a lot of money to travel, but unless you're comfortable with your choice of location, the transport you book and the accommodation you stay in, your enjoyment can go downhill. Some key things to explore before deciding on a travel destination would be, ascertain your travel expenses in terms of luxury and budget, in addition to your choice of flight and seating, accommodation at a hotel or Air BNB and/or essential requisites like destination specific travelling gear.
How to Find & Choose Your Travel Destination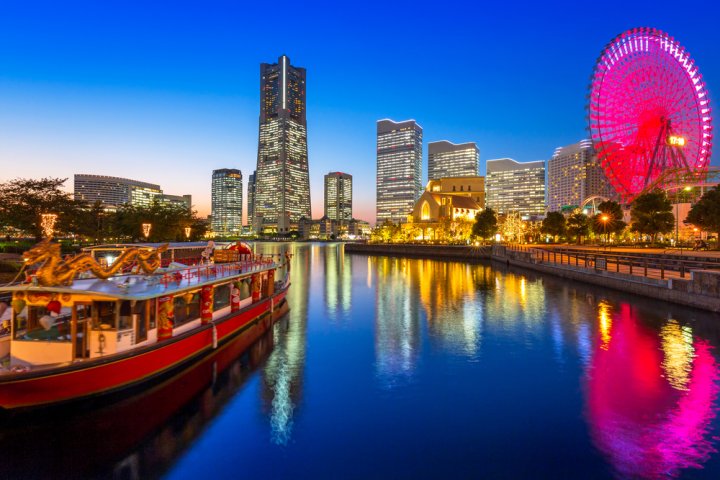 Every person has his or her own preferences when it comes to choosing a location they'd like to holiday at. Mountains, beaches, outdoor adventures or city sightseeing, cultural tours, foodie's paradise or archaeological attractions, whatever your mood is for a holiday spot, it is important to review what is it that you are actually looking for from your travel, and if your companion (s) will benefit from the same also; what kind of experiences are you looking forward to. There are loads of options for holidays befitting some down time like a beach holiday or a mountain retreat, educational sojourns, cultural experiences or romantic vacations. Understanding the journey ahead of you is the perfect way to choose the right destination and making your holiday a huge success.
Most Beautiful Places in India
Dudhsagar Waterfall, Goa
Located in Goa's Sanguem Taluka, the Dudhsagar Fall is one of the 4 largest water cascades in India that gushes down the nearly upright face of the mountain from a staggering height of 1017ft. The 4-tiered fall begins at the Deccan plateau, Karnataka and meandering through the Western Ghats, the Mandovi river drops over the highest peaks, thereby forming the Dusdhasagar waterfall. The fall became more popular after being featured in a few scenes of a Bollywood blockbuster movie. The best time to visit Dudhsagar waterfall is October through May, right after the monsoons finish and the water in the falls is in plenty.

The Dudhsagar Waterfall is surrounded by lush green forests amid the Bhagwan Mahavir Wildlife Sanctuary, where you can also witness a variety of animal & bird species. Besides witnessing this wondrous cascade, there are a number of things to do at Dudhsagar Waterfall, like visiting the Tambdi Surla Temple, one of the oldest temples in Goa, in honour of Lord Shiv, take a dip in the pool at the base of the Waterfall, take a trek to the Devil's canyon in the Sanctuary, one of the most popular trekking spots in Goa and/or visit the Dudhsagar spice plantation & farm stay, which is known for its variety of spices. The plantation has a guided tour that will introduce you to dairy farming, cashew feni distillation and biogas production process, ending with a home-cooked Goan lunch.
Valley of Flowers, Uttarakhand
Nestled in Uttarakhand in the relaxing arms of the West Himalayas, 300kms north of Rishikesh is a bright and beautiful national park, the Valley of Flowers, popular for its attractive paddocks of Alpine flowers, endowment of a diverse flora and an assortment of endangered wildlife species like the Asiatic Black Deer, Snow Leopard, Blue Sheep, Red Fox and Brown Bear. Way up amidst the proud mountains of the Garhwal region, the Valley of Flowers is quite enchanting, and it is believed that this is the place where Lord Hanuman picked the Sanjeevani Herb from for healing Lakshman. With an abundance of flower meadows, streams of water and a mesmerizing backdrop of the majestic mountains, Valley of Flowers is a sight to behold!

Labelled a National Park way back in 1982, the beautiful valley is a heritage site as well, which is in full bloom from July through September. During the winters the green meadows and emerald mountain ranges stay blanketed with snowfall. The Valley of Flowers is open for visitors from 1 June-4 October.
There are some other renowned sites you can enjoy around the Valley of Flowers like:
The Hemkunt Sahib-a star shaped Gurudwara
Ghangaria-one of the last habited center by humans, en route Hemkunt Sahib
Gaurikund-the point of origin for a trek to the sacred temple of Kedarnath
Bedini Bugyal-an Alpine meadow located at an altitude of 3,354m in the Chamoli District
The Badrinath Temple along the Alaknanda River
Vasundhara Falls near Badrinath
Bheem Pul
Pushpawati River
Narsingh Temple
Khardung La, Ladakh
A mountain pass in the Ladakh region of Jammu & Kashmir is the Khardung La, the gateway to Nubra and Shyok valleys. Located at an altitude of 5,359m, Khardung La is one of the most visited landmarks in India, frequented by the daredevil adventurers who can ride on the roads of the dramatic & beautiful landscapes of Ladakh. Given its high altitude and rocky terrain, Khardung La offers amazing valley view and winding roads up the mountain. Mountain biking is popular here and its clear air, scenic vista make it one of the most sought after tourist attractions. The pass is also significant for the armed forces to carry material to the Siachen Glacier.

The best time to visit Khardung La Pass is May through October when it is open. There aren't any accommodation options in Khardung La and as mentioned it is best for travellers who believe in holidaying adventurously! So the best way to enjoy the scenic beauty of the place would be to set up your own tent by the road.
Bedaghat, Jabalpur
A town in Jabalpur, Madhya Pradesh, Bedaghat is located by the Narmada river, approx. 20kms from the town. A popular tourist destination, Bedaghat is known for its prominent marble rocks, 100ft high on either side of Narmada River and when the sun's rays fall on these rocks, it designs their white shadow in the water, not to forget their magical effect on moonlit nights with the black & green volcanic seams clearly shining on the white rocks.

You can enjoy boat rides between November and May in the nights under the moon's beautiful light, or visit Bedaghat also for its scenic wonders and cascading waterfalls. Other places to enjoy would be the Chausath Yogini Temple which includes 64 carvings of female attendants of Goddess Durga with attractive collectables of idols from the Kalchuri era. The Bandar Kodini point is where the cliffs nearly join and you can see monkeys jumping across, or witness yet another rock formation like a deer, an elephant's foot, the horns of a cow or a horse's footprint.
Gulmarg
A small but mesmerizing town of Gulmarg is a tourist's paradise in terms of both natural beauty and adventurous trails. Nestled with spectacular alps in the Himalayan ranges, Gulmarg is a stunning picnic spot frequented by all sorts of tourists with its lush green backdrop, beautiful landscapes, flowering gardens, serene lakes and pleasant climate during the summers and falls. The best time to visit Gulmarg is March through October. This is also one of the best ski resorts in India as it gets heavy snowfall, especially during winters.

Gulmarg has Asia's largest and the world's second largest cable car offering, The Gulmarg Gondola, which connects it to the Aparwath mountain for skiing down on a long snow trail. You can also enjoy the frozen lake, the virgin landscape of Nagin valley and the shrine of Baba Reshi aside the panoramic valley views.
Ziro, Arunachal Pradesh
Ziro is an old-fashioned hill station in Arunachal Pradesh, located 164kms from Itanagar, AP that inhabits the Apa Tani tribe, renowned for its silver fir trees, pine-hills, beautiful orchids and rice fields. The place is popular for bamboo items, Apatani handlooms and local handicraft items, also vibrantly coloured rugs, jackets and scarves. Situated 1500m above sea level and abundant in flora and fauna, Ziro has a pleasant weather throughout the year, and the best time to visit here is March to October that will give you a perfect getaway from the harsh summers of cities close by, or during October & November when the valley's covered in snow.

Some other popular tourist attractions in Ziro are the Tarin Fish Farm for its paddy cultivate & high altitude fish, the Talley Valley Wildlife sanctuary which houses several endangered animals, the ancient Meghna Cave Temple with stunning views of its surrounding, Kile Pakho and Dolo Mando for trekking.
Havelock Island, Andaman
With premium scuba diving and snorkelling adventures, Havelock is one of the most popular islands of Andaman Island. You can look forward to experiencing the beauty of marine life up-close in glass-bottomed boats, jungle treks and camping adventures.

Havelock Island is known for its dive sites and beaches with coral reefs, several species of birds, scenic sandy beaches with green canopies of its rainforests by the azure sea. Besides its popular adventures, you can indulge in other activities like beach-combing, sea walks, watersports, surfing, game fishing, elephant rides, enjoying the rising or setting sun, bird watching, sailing and kayaking. Enjoy visiting the Radhanagar Beach, the Vijaynagar Beach or the Kalapather Beach close to Havelock for more spectacular views and adventures.
Coral Reefs in Lakshadweep and Andaman ISlands
The most diverse eco-systems and home to a variety of marine species, coral reef is mostly found in Lakshadweep, Gulf of Mannar, Gulf of Kutch and the Andaman Islands in India. Creatures like the seahorses, dolphins, sea-cucumber, sea turtles, sea anemone and dugong are some animals that are found in these coral reefs. While Lakshadweep has coral reef close to its seashores, the Pirotan island near Jamnagar and the core 110kms of the Devbhumi Dwarka District in the Gulf of Kutch are known as the marine sanctuary and marine national park with coral reef and endangered animals respectively.

The Gulf of Mannar is breathtaking and home to high diversity marine plants and aquatic animals, with the Tuticorin coast and Dhanushkodi near Rameshwaram as part of the Gulf of Mannar Biosphere Reserve, popular for the coral reef coast of Tamil Nadu.
Kerela Backwaters
With its serene stretches of lakes, canals and lagoons, parallel to the coast of the Arabian Sea, the picturesque Kerela backwaters are one of the most famous tourist attractions in the world, more popular for the houseboat cruises. Inclusive of 5 large lakes connected by both manmade and natural waterways, and nourished by almost 38 rivers, the backwaters extend through half the length of Kerela virtually.

From the Alleppey backwaters to Kasargod and then to the backwaters of Cochin and beyond, there are many routes to choose from. All locations are equally quixotic and abundant with natural beauty. Varying only in minor specifics like the nearest city or the islands close by, no matter where in Kerala you choose to start your backwater tour from, you will be sure to find a treasure of amazing experiences. The best time to visit Kerela Backwaters is from September through March.
Mawlynnong Village, Meghalaya
A village in the East Khasi Hills of Meghalaya, Mawlynnong is known as one of the cleanest villages in Asia. Besides the cleanliness, Mawlynnong is also known to have achieved 100% literacy and is leading in the cause of women empowerment. You will find the village to have functional toilets in all houses, bamboo waste bins all over the village area with a complete ban on the use of plastic bags and smoking. The roads are clean too with greenery in abundance, as the locals believe in planting their own trees here.

Mawlynnong village is a UNESCO heritage site, hanging on a river, with bridges made of aerial roots of a massive rubber tree connected with another. Sky View is a scenic point in Mawlynnong, about 85ft high and made of bamboo, giving you a bird's view of both India and Bangladesh borders. The lush green forest of Mawlynnong also houses a beautiful waterfall where you can enjoy a picnic and continue the journey by visiting the Church of Epiphany, a 100-year old structure.
Bonus Tip: How to Travel Smart!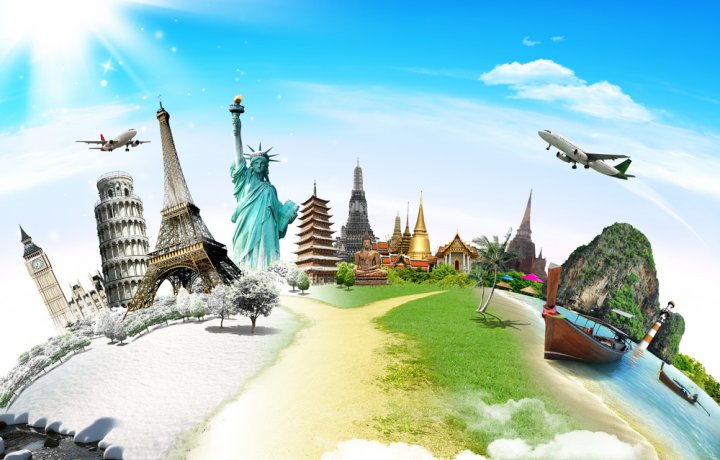 Traveling at the time of peak season, like holidays or festivals can turn out to be quite expensive, these quick tips will help you travel smart and save up!
Avoid peak dates for travel and will allow you to cash in on long weekends without compromising on your work days or paying heavy.
Cast your search far and wide. With travel sites blooming and how, make use of the travel deals and various offerings they include like a combination of flights and hotel stays, hotel stays and sightseeing tours packaged together, hotel stays and meal deals, etc.
Before traveling it is wise to check in on your airports keeping in mind the parking, rental cars, traffic conditions and nearby hotels to save up on time and money.
Before you go ahead and book your flights, be sure to check for ample layover time, factoring in any flight delays or uncertain weather conditions.
On the day of your travel leave earlier to avoid getting stuck in any traffic congestion, risk delay in security check-in and/or any unforeseen delays.
Pack wise and pack smart, print your boarding pass before traveling or save it on your smartphone for easy pull-up.
From our editorial team
Breathtaking And Fascinating Destinations to Visit in India
Travelling the world is quite and exciting thing. There are many places to visit, and one place you can visit all year long and still enjoy yourself in whichever season, is India. There some of the most remarkable sights, from spanning backwaters to some of the most beautiful islands. In addition, you can enjoy spending time beach-combing, sea walking, enjoying watersports, surfing, game fishing, elephant riding, enjoying the rising or setting sun, bird watching, sailing and kayaking within some of the travel destinations featured above. Well, if you do not have a destination to travel to, above are some excellent choices.