What's Special About Gifting on Eid
A Celebratory Tradition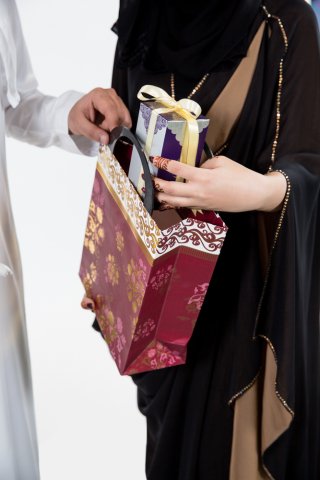 Marking the end of Ramadan the holy month of prayers and fasting, the festival of Eid is joyously welcomed by everyone.

A day filled with gaiety and festivities, Eid is the ideal time to get together with your loved ones and exchange good wishes. Naturally, gifts are an important part of the celebrations. They are a great way to strengthen emotional bonds and share blessings. So, on this festive occasion, give your boyfriend a gift that will be special and memorable.
An Expression of Your Affection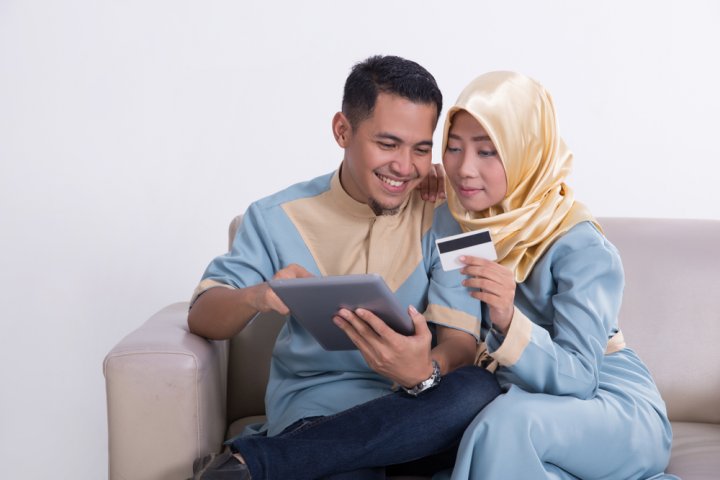 An Eid gift expresses your affection and respect for your boyfriend. A thoughtful gift on this happy day tells your boyfriend just how special he is to you. However make sure that your gift reflects the significance of the relationship, the preferences of your boyfriend and his personality. Paying attention to these things will make your boyfriend feel loved and make him cherish your gift all the more. At the end of the day, your efforts will be recognized and that's always a great feeling.
Tips to Find the Best Gift for Your Boyfriend on Eid
Keep in Mind his Sensitivities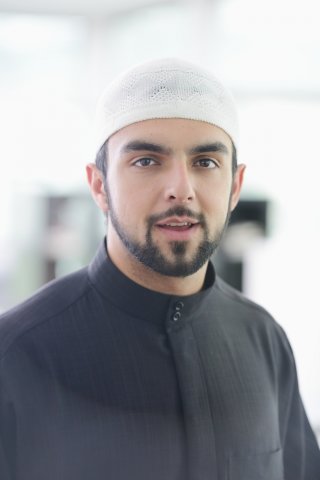 Traditionally, gifts on Eid were restricted to money, clothes or other such basic commodities. But times have changed, and so have gifting patterns. An Eid gift can now literally be anything. Nonetheless, while buying a gift for your boyfriend, it would be wise to be mindful of his religious beliefs and sensitivities. Try to find out what kind of gifts he is expecting. He may prefer simple gifts or he may like gifts having religious significance. You are the best judge of what he will appreciate so do think carefully before you make your choice. Your goal is to select a gift that makes him happy. make sure that the gift doesn't offend his sensibilities; religious or otherwise.
Match the Gift to His Interests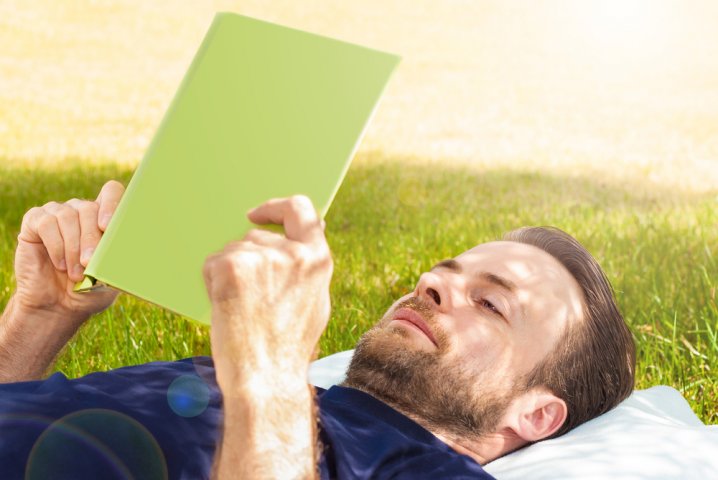 A gift is made extra special when it is meaningful to the recipient. When you go gift shopping for your boyfriend, think of his personality, interests and of course his religious beliefs. The gift must be something he connects with and is personal.

Try pay attention and pick up on hints, if you want to find a good gift for your boyfriend. Perhaps his wallet has become worn out and he could use a new one, or maybe he is constantly running out of charge on his phone. In that case, a power bank would be a very useful gift. Consider drawing up a list of things he enjoys spending time on – books, music, sports etc to spur more ideas. With this understanding, you will find it easier to shortlist and find the perfect gift for him. However, this process takes time, so make sure to start well in advance otherwise you'll be forced to buy a hasty last minute gift. Let's make sure that does not happen.
Keep Within a Budget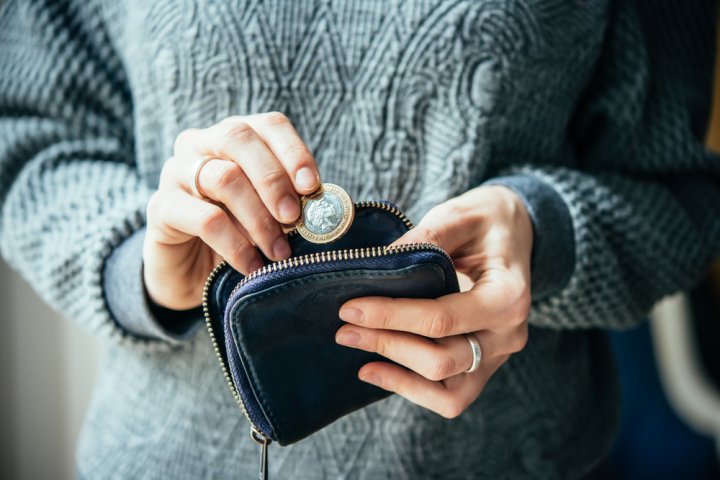 Between the stress of finding the right gift and the literally limitless choice available today, it can be easy to go overboard. Of course, you want to buy your boyfriend only the best but that doesn't mean you have to spend a fortune on luxury stuff. More than the price tag, it is the thought that counts.

So fix a budget bearing in mind the occasion and stick to it. Whenever you find a potential gift for your boyfriend, do a quick check to see if it is within your budget, and then make your decision. This prudent approach will help you get wonderful gifts for all your loved ones while staying within your budget.
Make it Trendy Not Boring
Yes, you are buying an Eid gift, but you don't have to stick to traditional gifts like sweets, ethnic wear and dry fruits. It's 2018, and we are allowed to be a little adventurous.

With a little effort, you can blow your boyfriend's mind with a trendy and fun gift, without breaking any major rules. Spend a little time thinking creatively, to come up with an interesting and exciting gifting idea. Even in the case of traditional Eid gifts like sweet boxes or gift hampers, adding a personal touch can make all the difference in the world. It can be as simple as popping in a handwritten note or being creative with the wrappings. Just use your imagination!
Celebrate the Joy of Eid with a Great Gift for Your Boyfriend
Chocolate Gift Set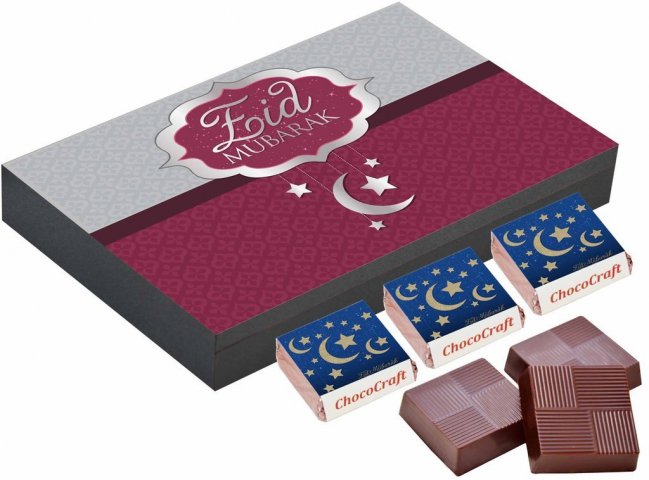 One of the traditional customs associated with Eid is the gifting of sweets. Chocolates let you carry on this sweet tradition with a modern and romantic twist.

Gift your beloved a box of delicious chocolates that will make his Eid that much sweeter. You can choose from gift packs from well-known brands like Cadbury's or go exotic and pick a box of assorted chocolates from a local chocolate boutique. This special Eid pack is available from chococraft.in for Rs.595.
Ethnic Men's Kurta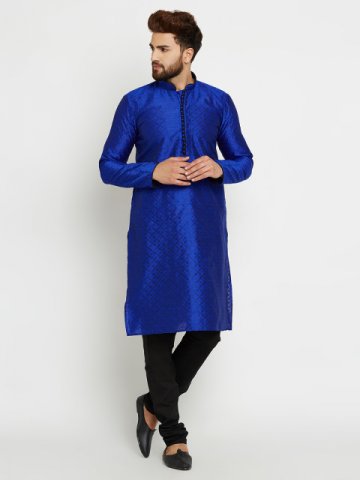 A gift that's just right for Eid. With a beautiful ethnic kurta, your boyfriend will be dressed just right for the occasion. Buy your boyfriend a chic men's kurta that he will love to wear on the blessed day of Eid. You can choose a simple cotton kurta or go for more ornate ones, depending on your boyfriend's style and preferences. Whatever your choice, make sure it is of good quality and fits him well.

Available from amazon.in for Rs.599, the Nayak Men's kurta is made from cotton and comes with long sleeves and a banded collar. Perfect for the sunny climate. There are several colour options so you can pick out the right one for him.

If you feel that a silk kurta would be more befitting for the occasion, then check out the range of silk kurtas available at myntra.com. The Sojanya Men Blue Printed Straight silk kurta with subtle self-print from myntra.com is a gorgeous option that is sure to make him stand out. It's priced at Rs.1,374.
JBL Go Portable Wireless Bluetooth Speaker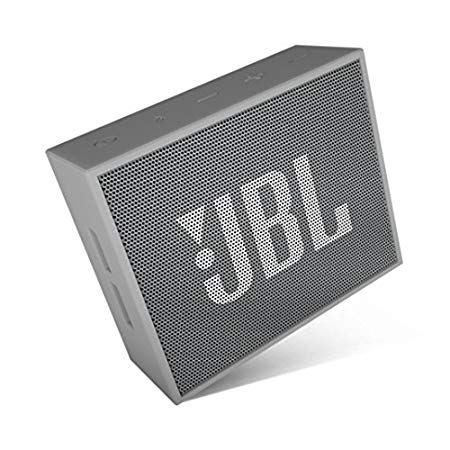 Gadgets remain a popular gifting option regardless of the occasion. The JBL GO Bluetooth speaker is a great gift for a guy who loves music. An all-in-one speaker, it connects easily with smartphones and tablets. The JBL Go is powered by a rechargeable battery that can last up to 5 hours on a single charge. An amazing feature of the speaker is that it comes with noise-cancelling speakerphone which allows for calls to be picked without needing the speaker to be switched off. With 8 different colours, you can pick out the speaker that matches your boyfriend's style. Available at amazon.in for Rs.1,799.
Traditional Non-Alcoholic Perfume or Attar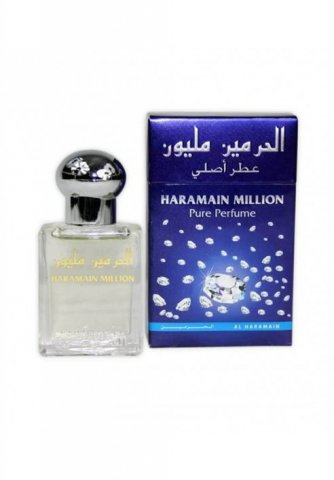 Yet another gift for Eid that follows tradition but with a little twist. If you are not keen on gifting your boyfriend the traditional Oudh during Eid, then why not try this non-alcoholic attar or perfume. Priced at Rs. 480, the Al Haramain Million by Al Haramain bears a rejuvenating oriental fragrance and follows Islamic principles by not using any alcohol. If your boyfriend prefers a lighter fragrance, try the Mount Frost Attar. This light fragrance priced at Rs.639 has a balanced aroma that is ideal for daily use. Buy from islamicshop.in
Smile Islamic Casual T-Shirt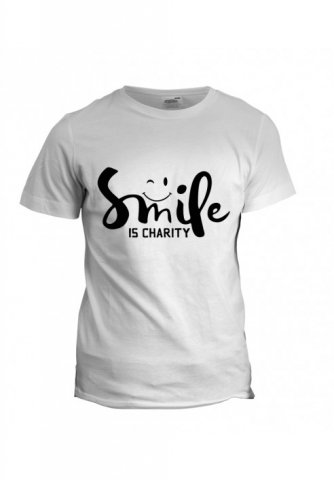 A casual t-shirt is an excellent gift for the boyfriend who doesn't like fancy things. The islamicshop.in has a range of Islamic themed t-shirts that you can gift your boyfriend. Made of pure cotton, these tees offer a variety of thoughtful Islamic messages that your boyfriend will appreciate. The t-shirt is available in several colours and sizes, with prices starting at Rs.480.
Victorinox Spartan Red Swiss Army Knife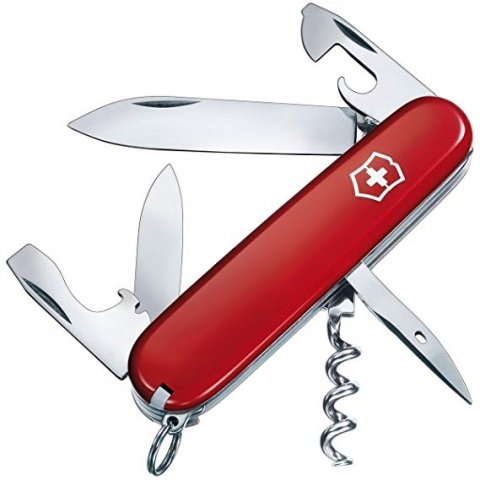 This is an unusual gift idea apt for the outdoorsy practical man. The iconic Victorinox Swiss Army Knife has been called the indispensable tool that every man should own. This multipurpose compact tool packs a punch with a stunning range of instruments. The tools are made with Swiss stainless steel and the knife come with a lifetime guarantee.

This particular model of the Swiss army knife has 10 tools: corkscrew, can opener, cap lifter, small screwdriver, wire stripper, a keyring, tweezers, a toothpick, large blade, small blade. Available for Rs.1,129 at amazon.in, your boyfriend will be thrilled with this interesting gift.
Van Heusen Men Red Accessory Gift Set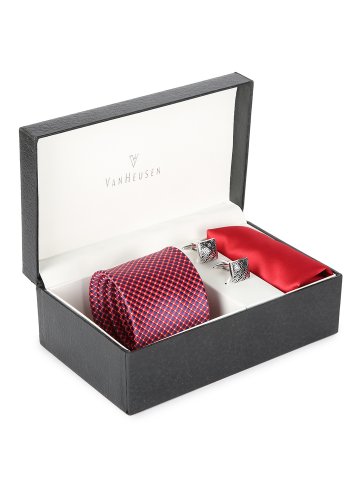 Ties are a classic gift idea for the professional man. For the boyfriend who likes to look smart and elegant, the gorgeous Van Heusen Red Accessory Gift Set is a lovely choice. The gift set contains 1 red tie and a set of elegant metal cufflinks. Available for Rs.1,670, these can be ordered from myntra.com.

If you looking for something more subdued then consider the Louis Philippe Luxury Men Brown Accessory Gift Set available on the same site for Rs.3,350. This gift set contains a sophisticated Brown patterned necktie made of pure silk as well as a pair of textured square cufflinks.
IGC Royale Bath & Beyond Gift Box for Men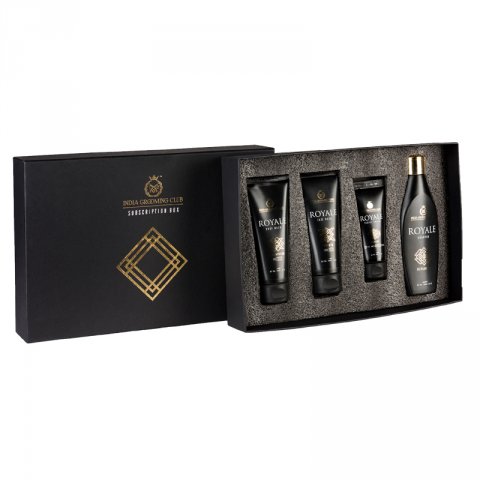 A luxury grooming kit is a slightly more personal gift but it will be appreciated by guys who enjoy the finer things in life. The personalized IGC Royale Bath & Beyond Gift Box available for Rs.1,050 comes with all the supplies he needs to look good. Made with high-quality ingredients, these products will be a luxury experience in themselves.

The gift set comes with a face wash, a shampoo, a body wash and a facial cream. Available at indiagroomingclub.com, this gift can be customised with his name on the box.
Wellness Fruit N Nut Delights - Gift Basket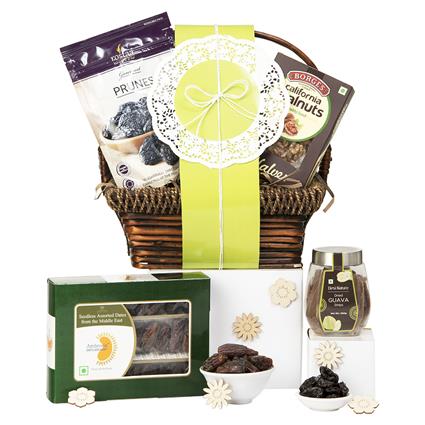 The perfect Eid gift for your boyfriend and his family. The exotic Wellness Fruit and Nut Delights gift basket is choc-a-bloc with several healthy goodies like walnuts, dates, prunes and candied guava. For the boyfriend who doesn't like getting materialistic gifts such baskets are a great idea. You can purchase the gift hamper from naturesbasket.com for Rs.2,078. If this basket doesn't appeal to you, then you have other choices. You can find gift boxes of savoury items, popular Indian sweets, biscuits and cookies, dry fruits or even spices both online and at local supermarkets. You even make a personalised gift hamper yourself by filling a basket with all the things your boyfriend loves.
Striking Metal Link Bracelet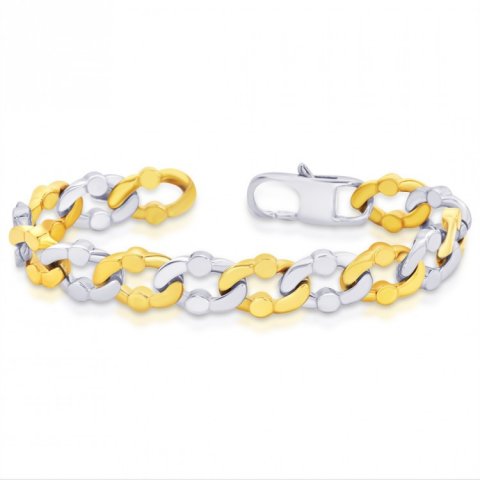 Gifts of jewellery are often thought to be an extravagance but this is not necessarily true. Today you can find numerous designs that are elegant and understated. The Striking Link Bracelet is a fantastic gifting option for the stylish boyfriend who likes to wear classy jewellery.

Made from high-grade stainless steel in gold colour, this bracelet is a modest piece of jewellery that he can use for daily wear. This simple yet sleek bracelet can be purchased from peora.in for Rs.1,250. In case this seems a little too ostentatious for the occasion of Eid, how about a leather bracelet. The leather bracelet has become a popular trend today and this Brown Leather Contemporary Bracelet also from Peora is a graceful and refined choice.
Make This Eid Extra Special: 3 Tips to Show You How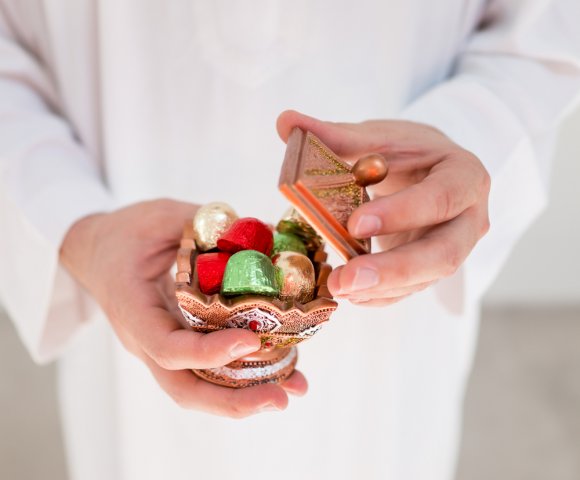 Eid is one of the biggest festivals celebrated worldwide. Use this occasion to connect with your loved one and bring new depth to your relationship. Increase the impact of your gift with these tips.
Pair a Bouquet of Flowers with Your Gift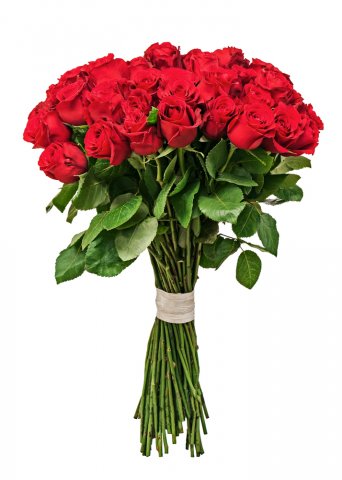 Bring a little bit of romance to your Eid gift by adding a bouquet of flowers. Flowers speak the language of love subtly and will express your emotions without the need to say anything. A bouquet of his favourite flowers or just a single red rose will be enough to touch your boyfriend's heart.
Add a Personal Note of Prayer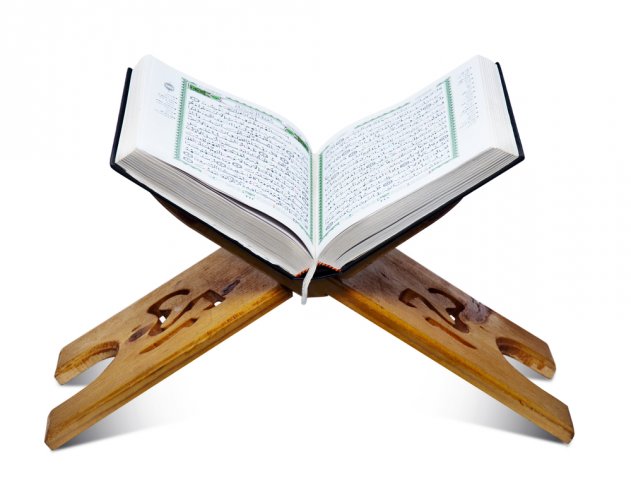 Make your Eid gift even more special by adding a personal note bearing your favourite Quran verse, hadith or dua. You can print it out or write it down by hand. Your boyfriend will appreciate the reminder and will get a bit more understanding of you as a person and your beliefs.
The Most Precious Gift is That of Your Time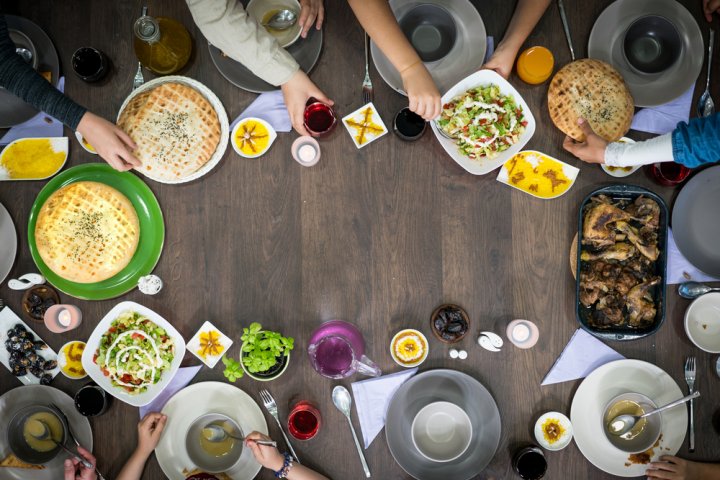 Time spent with family and friends is the most important gift of Eid.

The festival is an occasion to be with your loved ones and express thankfulness for the blessings received. This Eid make a commitment to be there for your boyfriend. If possible take the time to visit his family on Eid and give them your good wishes and greetings.
From our editorial team
Eid is the time for connecting spiritually with your boyfriend.
Eid is the time for festivities, no doubt. But it is also the time to be thankful for the blessings that we have received. This Eid, try to connect with your boyfriend on a deeper, more spiritual level. You gifts to him will only help you achieve this end.