A Guide to Exploring Gujarat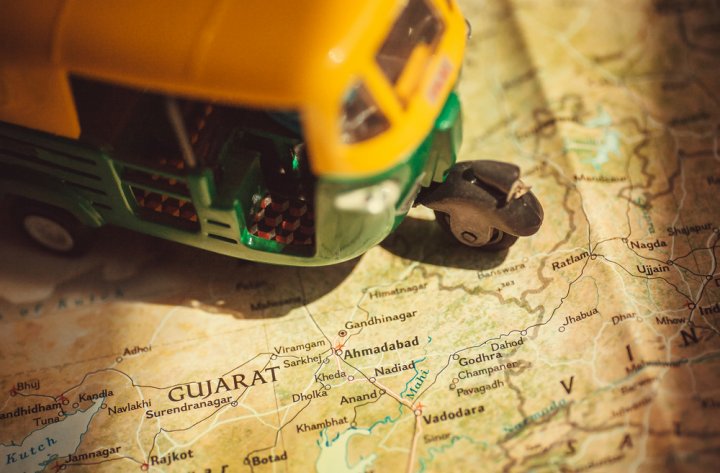 About Gujarat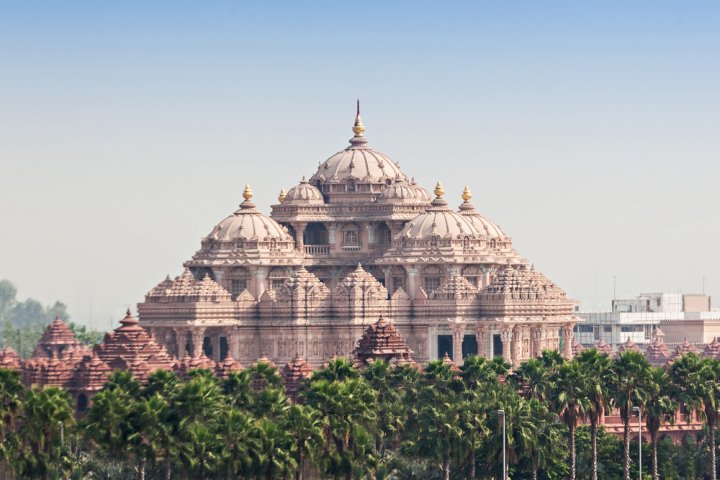 Popularly known as the land of legends, the region with the world's biggest coastline and the land of lions, Gujarat is a very popular state in India. This state is the sixth largest in India and also has the largest coastline of 1600 kilometres, which is the world biggest coastline. This place is one of the most visited places in India and has a lot of tourism as well. Tourists from across the world visit this place every year. This is a place of various traditions, it has a wonderful heritage and culture. This is one of the must-visit states in India.
Best Time to Visit Gujarat
Gujarat is a state that has an amazing climate throughout the year. The winters in Gujarat are pleasant and the summers are very dry and hot. You can plan your trip to Gujarat at any time of the year depending on what kind of places you wish to visit here. There are a number of tourist locations in Gujarat, some are best to visit in Summer and some in winter. So, you need to make sure that you are planning your trip accordingly. But if you want to know the best time to visit Gujarat, then you should plan it in winter, from November to February.
Types of Tourism in Gujarat
The state of Gujarat offers different types of tourism for tourists across the world. You can opt for:
Wildlife Tourism: Chhari Dhand, Thol Lake Bird Sanctuary, Jambughoda Wildlife Sanctuary, Kutch Great Indian Bustard Sanctuary, Shoolpaneshwar Wildlife Sanctuary, Vadhvana Wetland & Eco Campsite, Wild Ass Sanctuary – Little Rann, Purna Wildlife Sanctuaries, Vansda National Park, Khijadiya Bird Sanctuary, Nalsarovar Bird Sanctuary, The Gir National Park and Velavadar Blackbuck National Park.


Fair and festivals – Cultural Tourism: Shamlaji Fair, Tarnetar Fair, Modhera Dance Festival, Tanariri Festival, Chitra Vichitra Fair, International Kite Festival, Navratri Festival and Rann Utsav.


Heritage Tourism: Rani ki Vav-An, Laxmi Vilas Palace, Gira falls, Nargol Beach, Vadnagar, Champaner-Pavagadh, Asiatic lion at Gir, Mahatma Gandhi's Visitor Room at Hridaya Kunj, Lothal and Dholavira.


Religious Tourism: Dwarka, Hutheesing Jain Temple, Shamlaji, Sun Temple, Modhera, Shri Swaminarayan Mandir, Jain temples, Narayan Sarovar, Ambaji, Somnath, Bahucharaji, Akshardham (Gandhinagar), Vasai Jain Temple, Swaminarayan Mandir and Junagadh Buddhist Cave Groups.
Tips to Make Bookings Online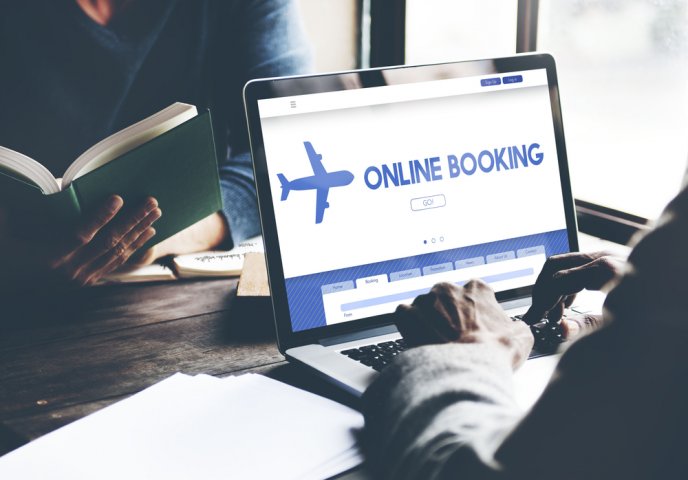 When you are booking your Gujarat holiday tickets online, you need to be very careful. One important thing to keep in mind is you can do your online booking yourself on the official website of the travel company. You need not have to pay for a middleman. It is as simple as buying something from an online store. Always check the complete details about the online travel website before you make the bookings.
Know the Booking Sites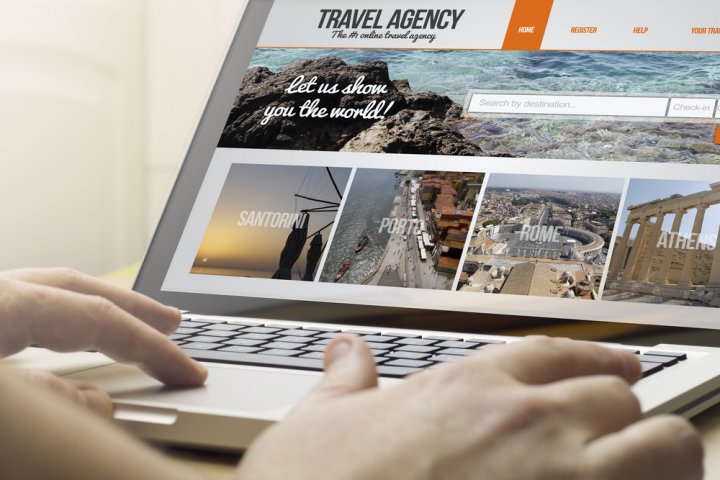 It is very important to understand the booking sites. Make sure to read the complete terms and conditions, cancellation policy, return and refunds, before you make your booking as that, can be very helpful. In case of any cancellation, you will have an idea about what to do. Always check the genuineness of the website by checking the reviews and feedbacks about the website and then make your bookings.
Check for Loyalty & Rewards
There are few travel websites that offer you loyalty points and reward points when you make a booking on their website. You should check those details clearly and make use of the points. Sometimes you will be able to use the points in the same transaction and sometimes you can use them in the next transaction. There are certain banks and cards that offer you rewards, discounts and loyalty points. Check on the travel booking website for all this information as that can help you save some money in your Gujarat tour tickets.
Beware of Hidden Fees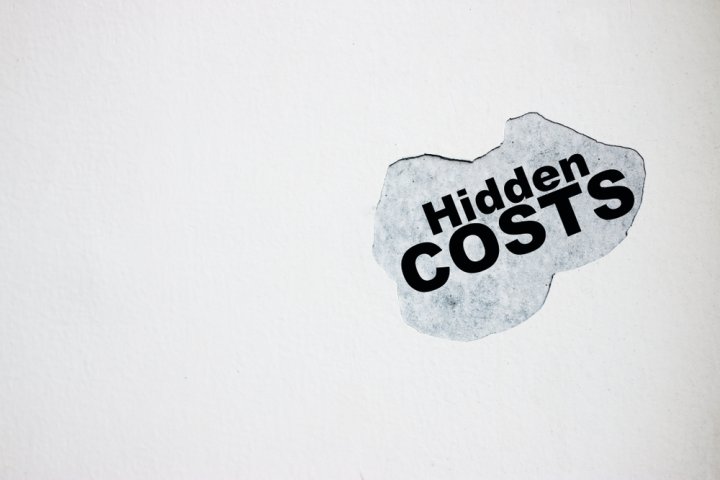 There are certain travel booking websites, which impose a hidden fee on your tickets or package at the time of payment. You will not be provided with any kind of details about these hidden charges on the website or when you are choosing a package for Gujarat tourism. You need to be very careful about this while you check out and make payment.
Opt for Package Discounts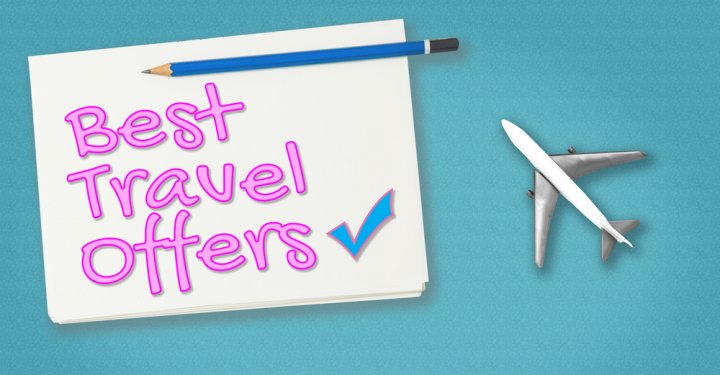 When you are travelling in groups like family, friends or corporate groups, you can avail the special discount packages available. These packages will save you a lot of money or you will be able to enjoy some complimentary along with the tour package like free breakfast, free dinner, free travel, etc.
10 Best Places to Visit in Gujarat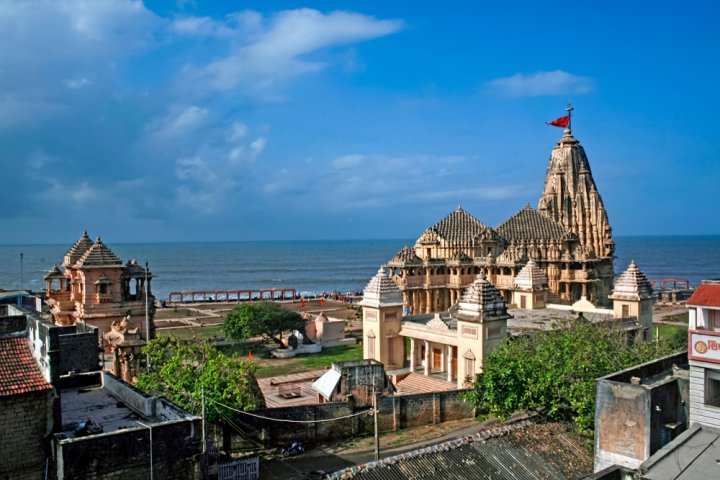 1. Great Rann of Kutch
The Great Rann of Kutch, which is also popularly known as Rann of Kutch is one of the most interesting places to visit in the state of Gujarat. It is the world's largest salt desert and it measures around 10,000 square km. Why is this place so interesting is, you will see this stretch of white salt for eight months a year and for the four months, during monsoon, it is underwater. This place is located at the top of the district Kutch in Gujarat. The best time to visit this place is at the end of March because the white salt deserts start to dry during the month of October and it remains till March. That means, tourist season ends in March. The Rann Ustav festival, held between November and February is also an amazing event. But, if you want to avoid too much crowd, visiting this place at the end of March is the best time. You will need a written permit for visiting this place as it is a sensitive Pakistan border area.
2. Gir National Park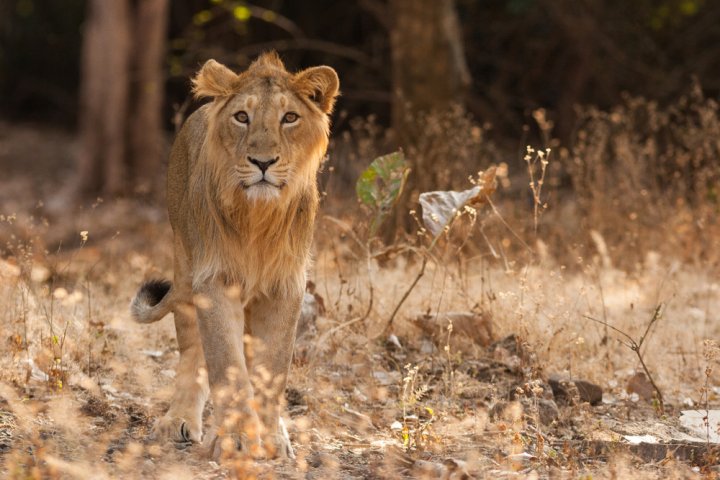 Another extraordinary place to visit in the state of Gujarat is Gir National Park. This National park is open during the months of October to mid of June. The Safari drive in the Gir National park is an amazing experience that everyone should have in their life. A drive on a safari jeep in the wild national park, surrounded by wild animals can give you a lifetime experience. You have three safari trips, 6 AM to 9 AM, 8:30 AM to 11:30 AM and 3 PM to 6 PM. It is always good to go for the 6 AM trip or 3 PM trip as you get to see a number of animals during this time, as they come out in search of food. You get the sight of lions and wild-asses in this National park.
3. Rani Ki Vav Patan
Built in the 11th century, in the memory of a king, this Rani ki Vav Patan is a masterpiece of great beauty and complex techniques. Rani ki Vav means the stepwell of Queen. This was built on the bank of River Saraswati in 11th century AD. In the Indian subcontinents, Stepwells were the basic storage systems which evolved into complex multi-story buildings with intricate amazing architecture. Rani ki Vav Patan is a prime example of the creative brilliance of age-old artists. This seven storey stepwell reflects the Gujarat architecture at his height and has been declared as a UNESCO World Heritage Site.
4. Laxmi Vilas Palace
The ruler of Baroda state and a well-known Maratha family member, Gaekwad constructed the Laxmi Vilas Palace. This Laxmi Vilas Palace is located in Vadodara of Gujarat State. This was built in the year 1890 and it cost almost six million INR during the 1890s. This palace is known as the biggest dwelling built so far and the size of the palace is almost four times the size of the Buckingham Palace. The total area of this palace is 700 acres and has a number of buildings, convention halls, and a museum building as well. Later in the 1930s, a golf court was also built inside the premises for their European guests. The stained glasses and the beauty of this palace pulls a number of tourists towards it every year.
5. Saputara Hill Station
If you wish to disappear in nature's womb, then Saputara hill station is a great place. The amazing part about this hill station is the lake surrounding it. This is a very small destination to visit in Gujarat, but still, it is one of the special places to visit. It is situated in the Western Ghats of Surat in Gujarat. You can enjoy the waterfalls, go for boating between 8:30 AM to 6:00 PM every day, beautiful sunrise and sunset to enjoy, enjoy some recreational activities on the shore of the lake and you can do much more. In simple, you can have some cosy moments with your loved ones.
6. Sabarmati Riverfront
Sabarmati riverfront is a perfect waterfront that is constructed by the Ahmedabad Municipal Corporation, Gujarat. You should not miss this place at all if you are travelling with your family. It has got everything for a perfect holiday with family. You have the walkways, water park with water games, golf court, gardens, amusement parks, esplanades. The construction was this project was proposed in the 1960s, but its construction started in the year 2005 and it is open for visitors from 2012. This is one of the most popular tourist places in Gujarat as everyone has something to enjoy inside the Sabarmati riverfront.
7. Dwarka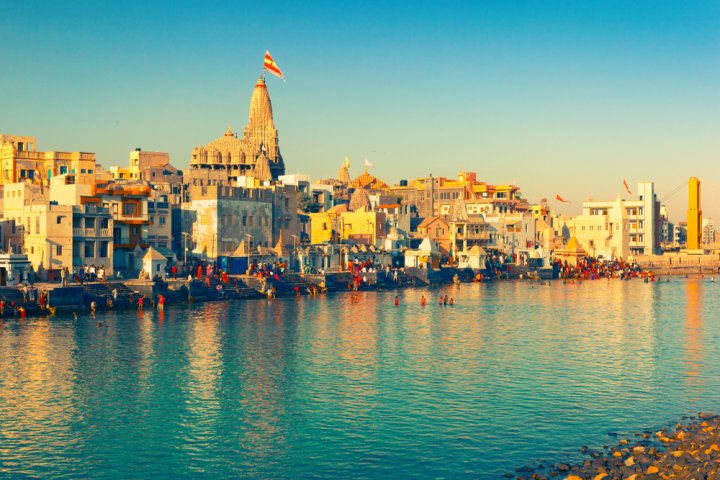 An ancient city in the state of Gujarat, Dwarka is a very popular pilgrimage site. This is popular as the kingdom of Lord Shri Krishna. Lord Krishna was lovingly called as Ranchhodrai by the people of Gujarat who visited Dwarka from Mathura for building his own kingdom and he was going to spend an important phase of his life in that kingdom. This place Dwarka is one among the four most important and holy places, Char Dham and also part of Sapta Puris (ancient towns). Every year thousands of tourists visit this place during Janmashtami and take part in the grand celebrations. This year, you can also plan a holy trip to Dwarka with family.
8. Marine National Park
Located in Jamnagar, Marine National Park is the first marine national park in the country. The Marine National park is 162.89 square km and the marine sanctuary is 457.92 square km in the area. This area offers amazing sightseeing for tourists. The speciality about this place is you will be able to see the corals and you need not have to dive into the water for that. You just need to walk through the water and you can see the corals. This is one of the world's rarest things. It is definitely a must visit the place.
9. Sun Temple, Modhera
Dedicated to the Hindu Deity Lord Surya or Sun, is this Sun Temple in Modhera, Gujarat. This temple was constructed on the bank of river Pushpavati and was constructed after 1026-27 CE. There are no prayers offered in this temple at present and this is under Archaeological Survey of India. There are three components of this temple and they are very complex. The shrine hall is called as the Gudhamandapa, The assembly hall is called as the Sabhamandapa and the reservoir is called as the Kunda. The mesmerizing work attracts thousands of tourists every year. The carvings on the temple represent our culture, right from Mahabharata to Ramayana.
10. Diu Beach
Located in the village of Bucharwada, Diu beach is in the shape of a horseshoe. This beach is also called as the Nagoa beach. From the Diu city, it is just 20 minutes drive and you will land at this beautiful seashore. You can enjoy swimming, boating, sailing, water skiing and many other water activities on this Diu beach. The border of this beach has a lot of Palm trees, where you can spend hours enjoying your holiday.
From our editorial team
Explore Gujarat as much as you can
Gujarat, being one of the most developed states of India is also one of the most popular tourist attraction. From beautiful beaches to historic temples, there are so many spots! People from all over the world visit Gujarat to experience its rich history and beauty. Don't sit back and explore as much as you can along with these most popular places of Gujarat!