Understanding the Difference Between Gaming and Regular Headsets
Thinking of buying a new headset but unsure of which one to pick? There are indeed plenty of options across different types of headsets, which can get confusing. You must understand the features associated with them before you can zero in on the right option.

There are subtle differences between a gaming and a regular headset, and understanding this can help you choose what you want. A regular headset may not have the right specs for gaming, reducing its impact. Similarly, you cannot use the bulky gaming headset when you are on the road or at work. We will discuss the difference between both these headset types in this article.
Factors to Consider During Selection
Regular headsets and gaming headsets have distinct utilities and so their specs too are different. Knowing the exact need for which you are buying and how you will use the gear are key parameters to make your choice. For instance, If you are more into listening to music than playing games, it is better to choose the regular headset. We will discuss the factors to consider when choosing among them.
The features
As a starting point, you must first understand that there are differences in the features of both. A gaming headset is more customised for gaming and will have features that will be ideal for avid gamers. There are differences in sound quality and the design of the headsets.  

Music lovers could use the regular headsets to listen to their favourite music, and some of the better ones can be used in studio recordings by professionals. They are also portable and are available in two models, viz. on-ear and over-the-ear models.  
Design
Most gaming headsets are bulky and are designed specifically for playing video games. These headsets are designed for prolonged use and have added pads in the ear cups. Another critical difference is that the gaming headsets will have a built-in microphone, often with RGB LED sound designs. The light can be coordinated with other features from the games.

The regular ones are usually not customised for gamers and do not have a special design. The gaming seats have distinctive visuals and gaming logos that add to their looks. For the next-generation users, it is necessary to consider the aesthetic appeal of these products as they can make the headsets look elegant.
Presence of Microphone
Among the most significant differences between these types of headsets is the embedded microphone that comes with the gaming headsets. It is an essential feature for gaming headsets and is a critical factor that gamers consider when buying one. This feature makes it convenient for gamers, and they do not need an additional microphone during their gaming activities. They can be used to communicate with other gamers and are ideal during multi-player games. Some of the music headsets do have a microphone, but the gaming ones have an additional boom. The audio quality is better, and some of the premium ones also have a noise cancellation mechanism.
Portability
The regular headsets are usually more portable and less bulky too. Some of them can also be easily carried when you are outside or travelling. There are several sleek over-the-ear models that are quite portable too. They are usually made from lighter materials, and users can carry them around easily.

On the contrary, the gaming headsets are bulkier and have added ear pads that add to the weight. The regular headsets often come with Bluetooth technology and can support audio over a reasonable range too.
Versatility
The regular headphones come with several features and functionalities that make them ideal for listening to music, receiving phone calls and other activities. There are several brands of gaming headsets that have retractable microphones. The user can use it as a regular headset, too, whenever necessary. These headsets are versatile and are sturdy too. Moreover, these products can also double up as a gaming headset whenever you wish. A serious drawback is that the sound would not be of high quality like the regular headsets. However, few premium models can allow you to enjoy the benefits of both.
Sound Quality
One of the significant differences between these two types of headsets is the quality of sound. A gaming headset will also have a virtual surround feature. The quality can differ across different products. Several gaming headsets provide the best rhythm that can help have a better environment during gaming.

Some other gaming headsets can have Real Surround capability. These products have actual drivers that allow you to experience the sound from multiple channels. Some regular headsets can help to cancel surrounding noise. Sound recording specialists can use them as it helps to find out any flaws like distortion or background noise in the sound recording activities.
Price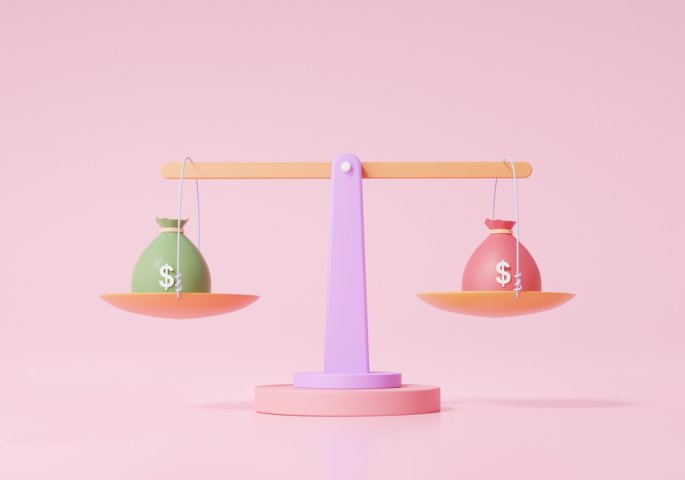 The price of both is usually dependent on the brand and the associated features that come with it. There are several options available online, and you can choose any one of them for your use. There is a widespread belief that the branded regular headsets are more expensive than gaming headsets. One reason could be that the premium brands sell more of the regular headsets. The regular headsets have a larger audience, and hence the more prominent brands have a wide assortment of products for their audience. The gaming industry is also improving with time, and there could be premium models in this sector.
When You Can Buy a Gaming Headset
Are you an avid gamer, or do you prefer to listen to music? If you are the former, you must choose a gaming handset. It will have the convenience of having the microphone bundled too. While you could always buy a separate microphone, but you would have to be worried about getting the wires entangled around you and having it pinned onto your shirt. You can also hear the audio along with virtual surround sound, while you can talk among your team freely.

These headsets are versatile too, and you can also use them at a video conference. However, you should use regular headsets if you wish to listen to music. It can control sound, and the treble can be controlled too. The gaming headsets focus more on bass, and hearing the loud sound for long can be tiring too. It is suggested that you choose the best product and understand the needs before making your choice.
Digital Marketer, Blogger
Sanjay Das
Sanjay is a marketing professional with more than 15 years of experience. He has a penchant for writing blogs and articles and has written over 350 blogs across diverse topics and industries. Sanjay takes a keen interest in SEO-based content writing for websites and social media. He also runs his own blog for digital marketing articles.
From our editorial team
Conclusion!
Usually, there is not much difference between gaming headphones and normal ones. If you're planning to use the headphones only for music purposes go for the regular headphones. Gaming headphones provide additional audio effects that can enhance your gaming experience. The virtual surround audio attracts gamers to buy gaming headsets rather than regular headsets.