The Beauty of Karnataka: A Stunning Variety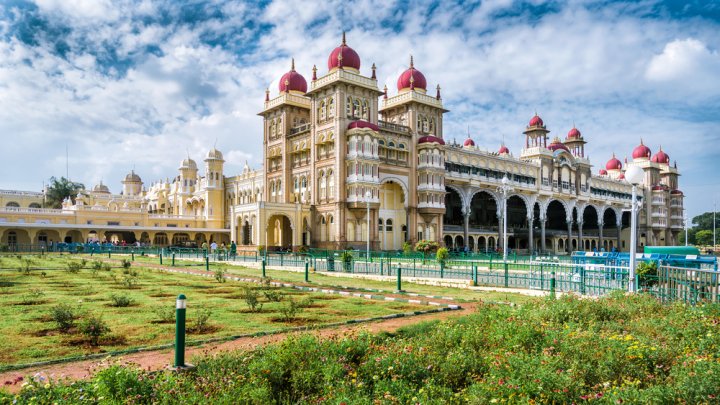 Karnataka is a southwestern state in India which hosts ancient sculptured temples, modern cities, scenic hill ranges, forests and beaches. Karnataka bags all the surprises that you dream for your holiday. If you are looking for places to worship, you will be happy visiting places like Jain Basadis, Buddhist temples, Shiva temples, and Shakti Sthala, among others in Karnataka. For an adventure lover, Chikkamagaluru and Shimoga can attract you. For your summer holiday, here are Blue Lagoon Beach, and Ladies Beach in Karwar. Varaha Falls, Magod Falls and many other places provide reasons for you to stay longer in Karnataka. The beauty of Karnataka considerably lies in its history, culture, and natural ambience.
10 Best Places to Visit in Karnataka
Coorg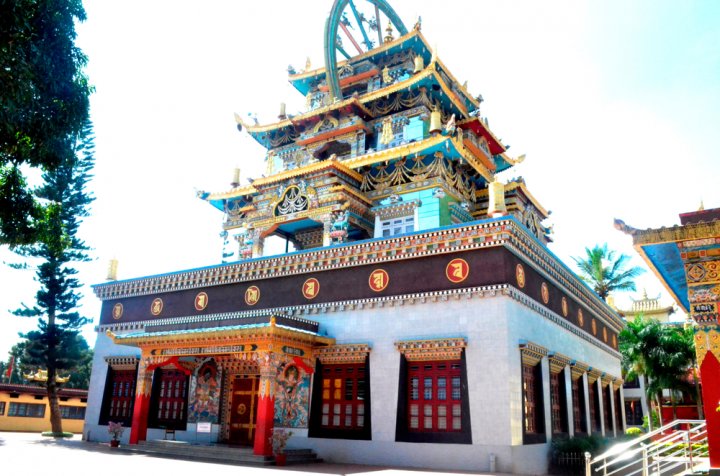 Known as the Scotland of India, Coorg is known for its coffee plantations. Coorg is the hill station that welcomes visitors for trekking, and nature walks. If you plan to go to Coorg, it will be best to visit in October and March. Tourists can abundantly enjoy visiting elephant camp, coracle rides in the river, wildlife sanctuaries, monasteries, and the local Madikeri market. Other popular tourist destinations consist of Abbey Falls, Iruppu Falls, Mallalli Falls, Bylakuppe, Monastery, Dubare Elephant Camp, Nagarhole National Park, Brahmagiri Peak, Chettalli, Namdroling Monastery, Talakaveri Temple, Talakaveri, etc.

Don't miss out on the festivals like Keil Poldu (worship of weapons), Cauvery Shankaramana (return of the river goddess) and the Huttari (harvest) while you visit there. You will be pleased with camping, rafting, campfire, boating and fishing here. The place has a particular dish; Coorgi food. It is a mix of Indian pepper, curry leaves, and other ingredients that should try. You can buy traditional Kodagu jewels like Kokkethathi or Jomale and Coorg honey here to bring home as a souvenir.
Hampi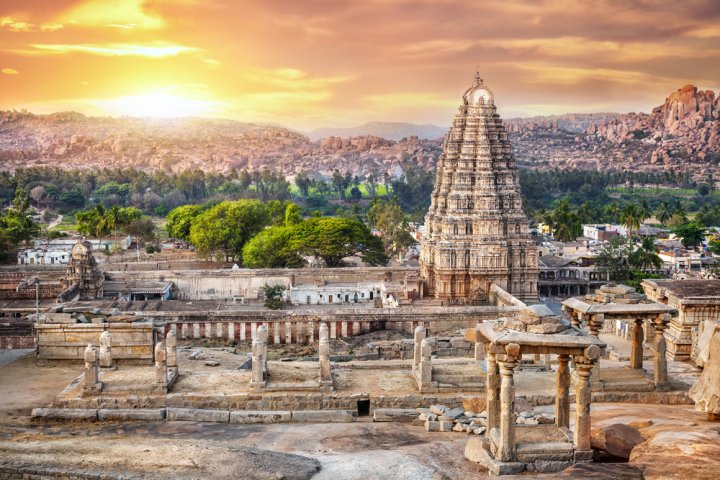 Hampi is a city of historical importance and also a UNESCO World Heritage Site. It is located in east-central Karnataka. It is home to the ancient temples, and ruins of the Vijayanagar Empire. Hampi is a small city, and one can explore it in a single day by walking or cycling. The period from September to March is the best time to visit Hampi. The stony landscape and barren beauty of the town possess almost 500 architectural structures in its ruins.

The visitors can witness popular destinations like Monkey Temple, Archeological Museum, Vijaya Vittala Temple, Royal Enclosure, Virupaksha Temple, Queen's Bath, and Riverside Ruins. Beyond that, you can shop for handmade bags, leather crafts and musical instruments. In Hampi, local artists make beautiful stone carvings, and you can buy them. Guides suggest that Hampi is a religious place, so alcohol is not allowed. The Kishkinda Trust and Hampi Children Trust are in Hampi where you can also donate as per your wishes.
Chikmagalur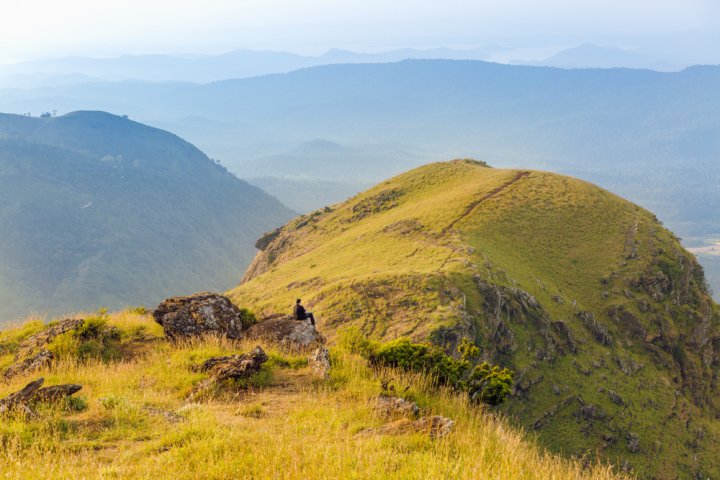 "Chikmagalur" translates to "the young daughter's town", according to local people of the place. People tell that Chief of Sakrepatna, Rukmangada, had given Chikmagalur as a dowry to his younger daughter. The place got fame for scenic beauty and trekking. The hillside lets you escape from the city's riots and pollution. Chikmagalur is named as the land of coffee.

The best period to trek Chikmagalur is between September and April. If you are there, don't miss to visit Mahatma Gandhi Park, Coffee Museum, Mullayana Giri, Kudurekha Jamly, Manikyadhara Falls, and Kudremukh. Chikmagalur is a great place to relax for holidays and enjoy nature trails. You also have exciting options for trekking, fishing, camping, and kayaking in Chikmagalur.
Mysore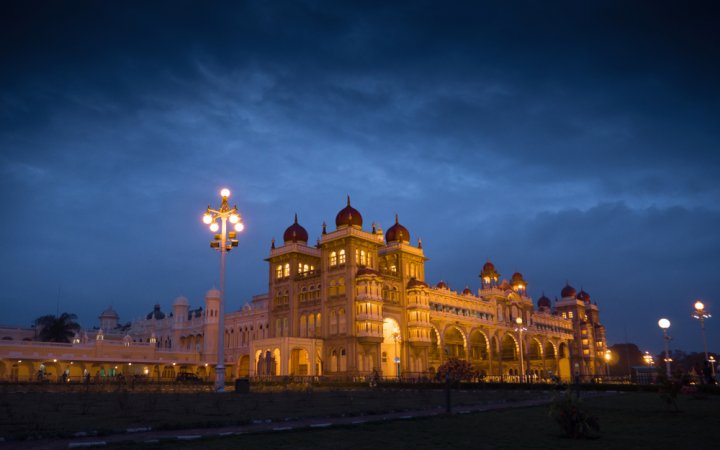 Mysore Palace is located in Mysore City which blends Hindu, Islamic, Gothic and Rajput styles. Mysore is also assumed as a central spot to study Wodeyar dynasty. Moreover, it is well-known for silk sarees, the intricate architecture, sandalwood, the royal heritage and yoga. The major attractions of the city include Mysore Palace, Mysore Zoo, Sri Chamundeshwari Temple, Brindavan Gardens.

The best time to visit here is the period between October and March. People organise a grand fair on the occasion of Dussehra in Mysore. You can also practice yoga in the temples of Mysore. The famous dishes you can enjoy are Bisibele Baath, Raagi and Akki Rotis, Raagi Mudde, Idli Sambar and Masala Poori. People love to come to Mysore because getting around in Mysore is much cheaper compared to most Indian cities.
Bangalore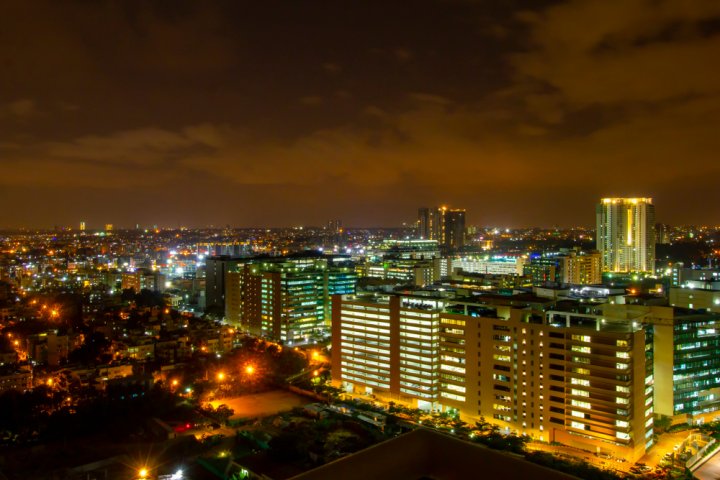 People know about Bangalore for two reasons; the capital of the state of Karnataka and IT hub of India. But there is a lot to explore in Bangalore. You can easily spend a couple of weekends to see wildlife, nature, ruins, museums, architectural wonders, and gardens here. Bangalore has plenty of awe-inspiring natural parks and gardens. Cubbon Park, Ulsoor Lake, Indira Gandhi Musical Fountain Park, Bugle Rock Park, and Lumbini Garden are the great surprises for those who come here.

Bangalore offers you to enjoy sightseeing, nightlife, and adventure sports. The popular destinations you must visit are Bangalore Palace, Lalbagh Glass Place, Tipu Sultan's Summer Palace, WonderLa Amusement Park, ISKCON temple, and Aerospace Museum. You will be happy doing cycling, camping, rock climbing, kayaking, go-karting, watching a cricket match, and cave exploration in Bangalore. If you enjoy shopping, this is the city for you. Bangalore has plenty of big shopping malls for your needs. There are also Gandhi Nagara, PVR Cinemas, Fun Cinemas, and Gopalan Cinema for movie-lovers in Bangalore.
Halebidu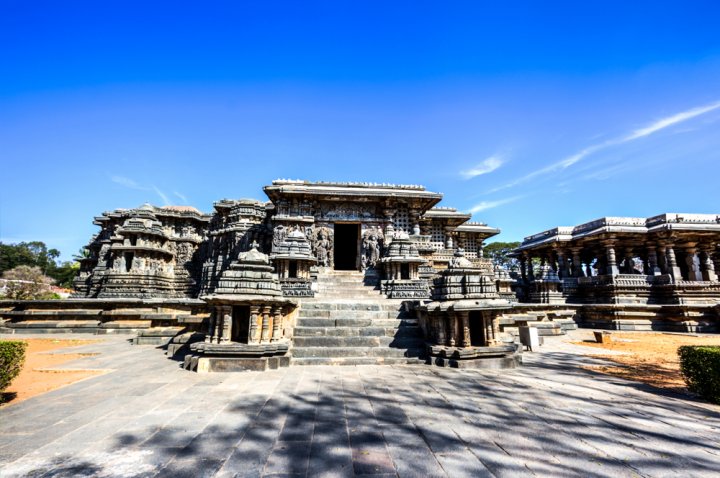 Also known as Dwarasamudra, Halebidu is located in Hassan District. It is a beautiful city that is famous for beautiful shrines, temples and imposing sculptures. This place is one of the gems of Indian architecture. The famous attractions are Hoysaleswara Temple, Basadi Halli, Yagachi Dam, Kedareswara Temple, and the Archaeological Museum.

If you visit Halebidu in March, you can enjoy Hoysala Mahotsava. Hoysala Mahotsava is a traditional festival of dance and music in the temples of Belur Halebid, and you will surely like to participate in it. It is best to visit Halebidu in the period from October to March when festivals and special pooja happen.
Kabini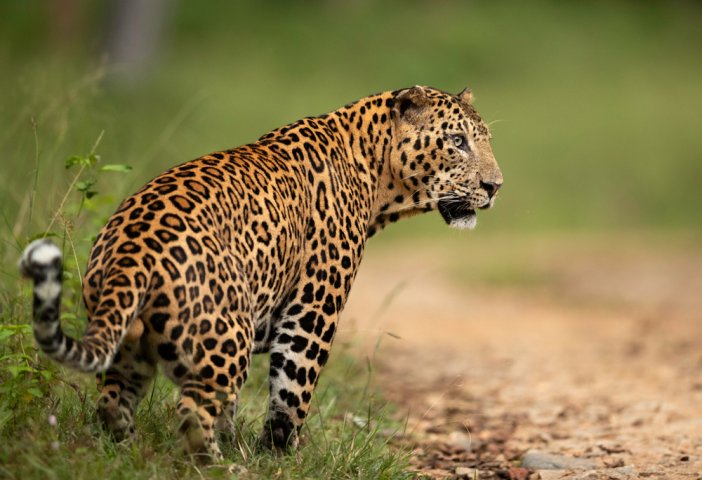 Those who love wildlife and natural settings can visit Kabini and can enjoy great adventures here. It is a beautiful tourist spot, located beside the Kabini river and centred around Bangalore, Mysore and Coimbatore. Also, Kabini touches Rajiv Gandhi National Park, Bandipur Forest, and Nagarhole National Park. You would like to explore Nagarhole National park, Kabini River, and Kabini Dam. In Kabini, you can have views of tigers, leopards, wild elephants, various species of deers, and birds. You can enjoy boating in the river with your family and loved ones. September to March is the best time to visit Kabini.
Shimoga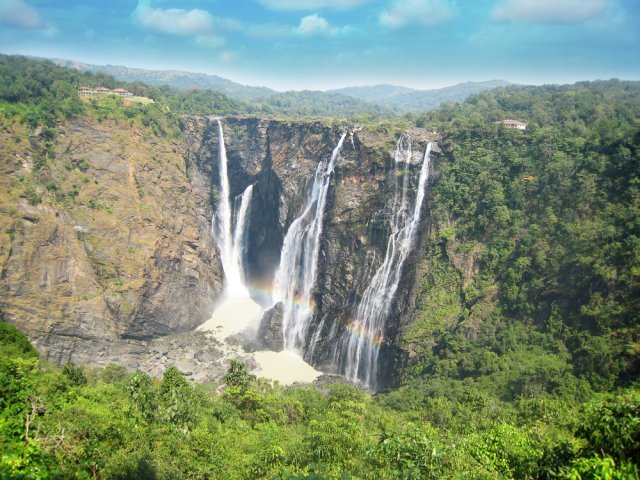 Shimoga is home to lush green landscapes, coconut palm trees and abundant waterfalls. The city is encircled by Tungabhadra, Sharavathi, Varada, and Kumadvathi rivers. Along with natural richness, Shimoga has rich historical significance too. Kadambas, Gangas, Chalukyas, Rashtrakutas, and Vijayanagar Kings had reigned here. You can explore Shivappa Nayaka Summer Palace, Kote Seeta-Rama Temple, Sacred Heart Cathedral, and Tyavarekoppa Lion Safari. While you are here, make sure you don't miss Yakshagana, a dance drama is popular in Thirthahalli, Hosanagara, Sagar, and Sorab Taluks. For a nature lover, you can involve yourself in nature photography and hiking while in Shimoga.
Kotagiri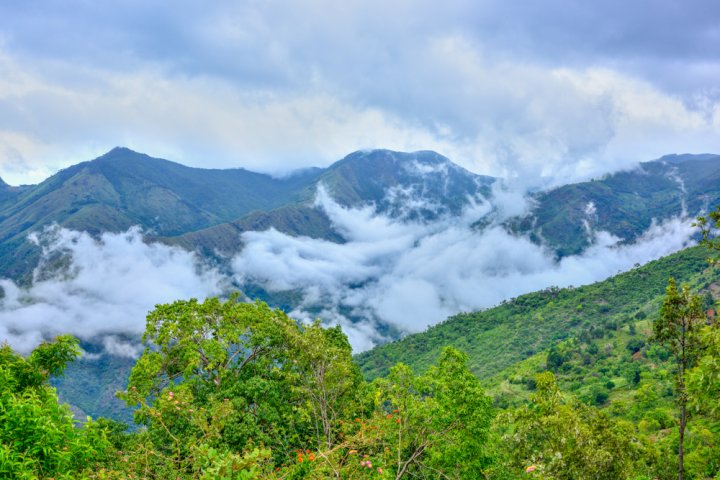 Best climate, lush greenery and tranquillity are gifts of Kotagiri. Kotagiri is the third highest hill station in Karnataka and is famous for its tea plantations. It is about 33 km south of Ooty but has all that Ooty has. People visit here for Catherine Water Falls, Nilgiri Mountain Railway Line, Longwood Shola Reserve Forest, and Lamb's Rock.

It is the best place for trekking and relaxation where you can sip hot fresh tea in the cold climate and walk around the tea gardens. However, you should be careful about estate dogs while in Kotagiri. Don't forget to eat kottu parota and spicy soya while you're here.
Jog Falls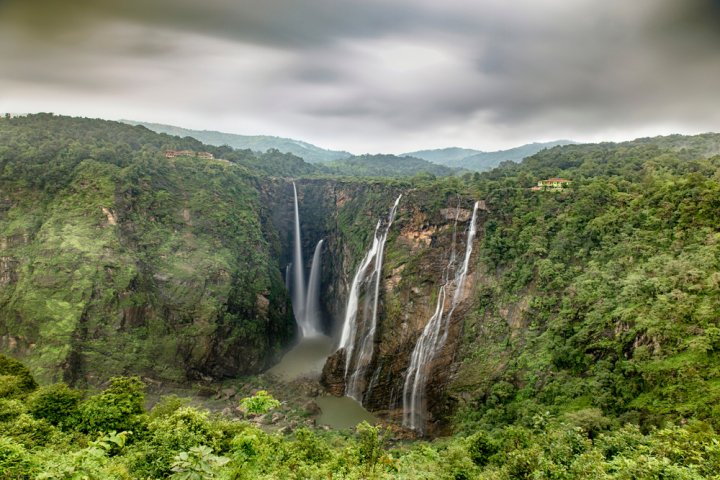 Jog Falls is famous for camping and sightseeing located near the Jog Village in Sagara, Karnataka. Jog Falls represents the collection of Gerusoppa fall, Gersoppa Fall, and Jogada fall. They are the second-highest waterfalls in India. The falls offer you breathtaking views and a thrilling experience. Adventurers can plan for Linganamakki Dam across Sharavathi River, Tunga Anicut Dam, and Thavare Koppa in here. The falls are actively alluring in the summer. In that time, visitors can enjoy wildlife and camping around Jog Falls. There is Sagara City near Jog Falls, which is a beautiful place in itself.
Things to Keep in Mind while Visiting Temples in Karnataka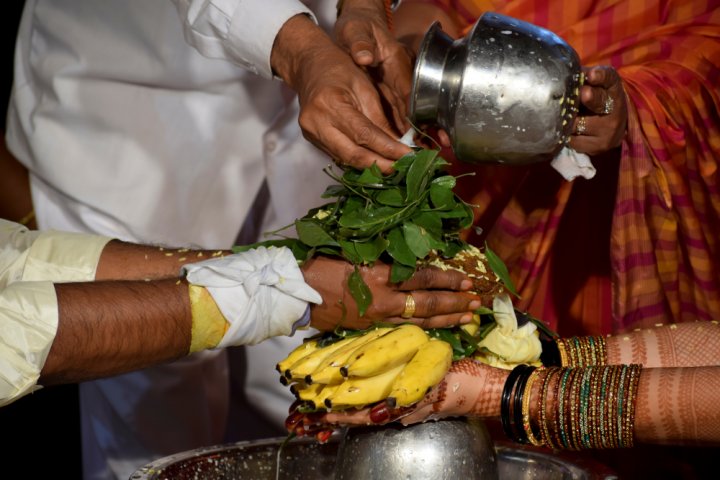 Greetings to God: In Hindu culture, bending your head down is the posture of homage and everyone practices it in India. In the temple, there is the line of Gods' statues, and Hindus greet Gods through obeisance and prostration. Touching sculptures is permissible if there is not any particular law. You can greet God by bringing both hands together before your chest. You also need to ring the bell after you have entered a temple.


Take Off Footwear: People believe that a temple is a sacred place where gods live, and we must consider reverence to them. In Hindu culture, there is a belief that man is born naked, and we must appear barefoot in front of God. It is similarly observed in a Hindu home, leaving the shoes and slippers outside of the main door. If you do not consider it, you are not allowed to enter the temple. And in case if you entered the temple with footwear, you will get into trouble.


Make an Offering: Making an offering to God is a sacred act in Hindu culture. Some of the types of the offering include flowers, garlands, cow's milk, sweets, coconuts, and joss sticks. Commonly, devotees offer marigold to God. You can also decorate a bowl with flowers, joss sticks and sweets. If you feel difficulty decorating it, you can buy offerings from a shop.


Walk Clockwise: In the temple, worshippers practice Pradakshina. It is an act of walking clockwise around God's statue or temple and devotees need to walk in accordance with the rituals. So, you must join the queue and follow people who are going around. It is not a good sign to take a reverse walk. So, you should join the line without any disturbance.


Take Permission Before Clicking Photos: We want our memories captured, and as tourists, are tempted to click the new places we see. But there are many places which disallow the camera for privacy, security or other reasons. Most of the temples have no concern about photography, but some strongly restrict photography. If you want to take pictures, make sure that photography is allowed. You should check with the priest or conservation committee.


Dress Sensibly: Every religion has dress codes which are considered significant in their practice. In Hindu temples, it is not always necessary to wear the traditional dress, but it doesn't mean that you can come in a swimming costume. In a sacred place, you can put kurta on top and leggings for the bottom for both men and women. Be careful that you are not wearing any leather wear. It is strictly offensive in Hindu temples.
From our editorial team
You Can Hire a Guide for Following the Rituals in the Temples
Ritual is the soul of a culture. Devotees believe that rituals are to be completed in worship thoroughly. But if you visit a temple for the first time, you cannot occupy all rituals comfortably until you take help from others. However, even if you do not know how to carry out a ritual in a strict order, you should do your best to show your respect and devotion to God. But if you want to follow all rituals and activities in the temple, you can hire a guide. There are numbers of guides peddling around the temple who can help you. They will let you know about historical and cultural importance and can arrange the things that you might need. But be sure that the guide is gentle enough.