Why Bangalore is the Best Metro City of India!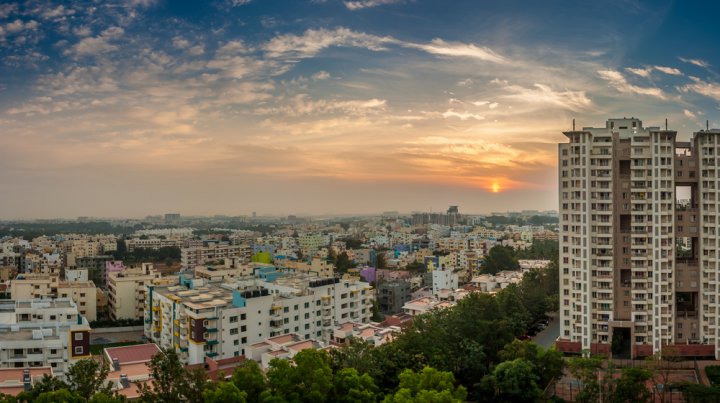 Affordable Living: One thing that is surprising is that Bangalore has a luxurious lifestyle, and it is equally very affordable. From landing on to live up to departure comes in your budget. Overtly, 60% of people are outsiders in Bangalore, and they are happy without complaining about livelihood and price. The prime factor of being Bangalore cheap is its robust economy. Besides IT Hub, Bangalore has grown in the aviation domain and aerospace industry. If you are planning to migrate to Bangalore, you can find anything from 1, 2 or 3 BHK luxurious homes at affordable prices.


Preferable Weather: Bangalore lies at an altitude of 3000 feet, which is even higher than that of the Dehradun of Uttarakhand. Because of its higher elevation above the sea, Bangalore has a pleasant climate throughout the year. The sunny morning and cool evening is a great blend of natural climate, which creates a perfect environment for people. Only, for this reason, people migrate to and love to be in Bangalore. It wouldn't be wrong to say that Bangalore is the most preferable metropolis for the weather.


Hub of Art and Culture: When you define Bangalore, it is not enough with only two or three titles for this city. It is more than just IT Hub and Garden of Nation as Bangalore blends of modern and traditional lifestyles. Young troops have a higher opportunity in Bangalore, and they can have a good start-up here. If you are wondering about art and culture, it is a statement that no city can beat Bangalore in values and tradition. With the monumental architecture and traditional culture, Bangalore always keeps attracting visitors. Besides, the city hosts music, art, drama, and film from around the world.


Safe for Women: If you are in Bangalore, you shouldn't panic about the crime as the city has a low crime rate. And in the case of women, Bangalore is the safest city, compared to others in the country. Women can stroll around alone and can travel on a bus from the workplace to home at night. Even they can go to clubs and can do unconventional jobs in Bangalore. For this reason, women can be seen driving cars and taxis. People respect women in Bangalore, and you should not worry about eve-teasers and lechers here.


The Garden of India: Because of its greenery, Bangalore has received the tag "the garden of India." Lalbagh Garden, Cubbon Park, and Cariappa Memorial Park are only a few remarkable natural destinations that make Bangalore a must-visit place. You can do lots of things here for your holiday, including camping, wild safari, picnic and more.
10 Best Things to Do in Bangalore
Stroll in Lalbagh Botanical Garden
In the heart of Bangalore, Mavalli, Lalbagh has occupied the area of 240 acres, and it houses the 3,000-million-year-old rock, 673 types and 1,854 species of plants from Persia, Afghanistan and France, with trees ageing more than100 years.

This grand garden was initiated by Hyder Ali in 1760, and Tipu Sultan completed the construction later. It hosts designed lawns, flowerbeds, lotus pools and fountains and well-laid-out roads for visitors.

Visit this botanical garden for birds watching, attending boats, witnessing folk dances and music concerts. The Karnataka government organizes the "Janapada Jaatre" every second and fourth weekend of the month and this time, you can see Folk music, dance and plays. If you are planning to stroll in Lalbagh, the garden is open every day from 6:00 am to 7:00 pm. The entry fee is Rs. 20 per adult.
Witness Wildlife at Bannerghatta National Park
The 22 km far from Bangalore, Bannerghatta National Park is the habitat of Royal Bengal Tiger, Asiatic Lions, Elephants, Porcupines, Sloth Bears, and many others. It is the perfect family pack trip where you can spend the weekend visiting an animal zoo, rescue centre, and in safari zones.

Children will be overwhelmed after they get to see barking deer, mouse deer, porcupines, leopard, chital, sloth, jackals and other birds and reptiles in the park. Besides, the park has an elephant sanctuary and a butterfly park to attract more visitors. Bannerghatta National Park is open from 11:00 am to 6:00 pm on weekdays and from 11:00 am to 7:00 pm on weekends. The entry fee will cost you Rs. 923 for adults and Rs. 740 for children.
Delve into an Art Exhibition at Karnataka Chitrakala Parishath
eKarnataka Chitrakala Parishath is a fine art institution, and it provides art courses in its college that includes painting, art, sculpture, art history, graphic art, applied art officially. It is a perfect example of an art gallery, where dance performances, folk theatre, photography exhibitions, puppet shows, and musical recitals take place. Containing a graphic studio and an open-air theatre, and houses five art galleries, Karnataka Chitrakala Parishath organizes workshops, artists' camps and demonstrations.

If you are interested in an art exhibition, visit Karnataka Chitrakala Parishath during Chitra Santhe festival, which is held in the first week of January. In this event, both professional and aspiring artists come to the event to showcase their talent and art.
Enjoy Trekking in Savandurga Hill
60 km west to Bangalore is Savandurga Hill, and people go there for trekking and enjoying a picnic. If you are adventurous, then Savandurga Hill is for you where you can enjoy camping and bonfire. You can also do rock climbing and night trekking there. Once you reach the pick of the Hill, you can visit the temple situated there.

Don't forget to take permission from the authority before you start trekking. There is no fixed time to visit Savandurga Hill, but the morning session will be good for trekking. If you want to hike at night, it is also permissible. They will charge you Rs. 250 per person in the spot.
Shop at MG Road
MG Road is the shopping hub in Bangalore, and the crowd of tourists is worth watching here. The stores of homeware, branded clothes, sarees, original silks, accessories, and toys are rampant, and you can also buy handicrafts and artworks in MG Road. It has a major attraction, Higginbotham, which is the largest and oldest bookstore established in the 18th century in Bangalore.

MG Road will take your whole day to finish your shopping, and after the shopping, you can have delicious seafood, Chinese and Italian foods, and enjoy south Indian fare at nearby restaurants such as Cafe Mozaic, Le Jardin, Memories of China, etc. There is no charge for MG Road entry, and it is open every day from 10:00 am to 9:00 pm.
Have Some Family Time at The Wonder La
Musical fountain, laser show, virtual reality show, high thrill rides, kids' rides, heated wave pools, and numerous water rides will keep your family occupied for whole day at the WonderLa amusement park. The park has special evenings during particular occasions such as Christmas, New Year, Diwali, and other occasions.

Visit WonderLa with the whole family and enjoy the ridings in India's most renowned park. It is open from 11:00 am to 6:00 pm for land rides, and from 12:30 pm to 5:00 pm for water rides on weekdays. But it extends the time limit on the weekends and holidays.
Offer Prayers at ISKCON Temple
Today ISKCON has spread to 500 and more centres including 50 farm communities, 50 schools, and 90 restaurants. In India, Madhu Pandit Dasa opened a temple of ISKCON in Bangalore, and since then, this temple has been an honour for the Hindu society of Bangalore. The properties of this temple include a gold-plated flag post, stone carvings, fountains, waterfalls, arches, flowering gardens, and a huge amphitheatre.

Visit the ISKCON temple with the whole family and pray to Lord Krishna. The temple echoes with sonorous songs, recitals, prayer sessions, and lectures regularly. The temple has nothing to charge, and it is open every day. The prayer starts from 7:15 am to 1:00 pm and from 4:15 pm to 8:30 pm.
Explore the Bangalore Palace
Your trip would go to vain if you came to Bangalore but didn't visit the Bangalore Palace. Bangalore Palace has spread over an area of 45,000 acres, which was influenced from Indian, Scottish, Roman and Gothic styles. It features 35 rooms with carved walls, fountains, stained glass windows, huge chandeliers, and famous paintings.

It would be wonderful to explore Bangalore Palace, which is in Vasanth Nagar. You can witness the mother of a pearl-studded dining table, which is one of the best attractions in the Palace. Bangalore Palace is open every day from 10:00 am to 5:30 pm, and the charges are Rs. 230 for Indians and Rs. 460 for foreigners.
Stroll Around Cubbon Park
If you have a furlough for a day and are planning for a picnic spot, Cubbon Park is best for friends and family. Cubbon Park is full of countless flowers, shady trees, groves and other floral species. Besides, the Seshadri Iyer Memorial Library, Queen's Park, bandstand, bamboo pond, and the Bal Bhavan children's park are the famous attractions in the park.

Your picnic will be memorable with activities like watching theatre, storytelling and poetry performances by local artists and enjoying organic food from the stalls inside the park. You can go to the park every day, which is open from 6:00 am to 6:00 pm, and it has no entry fee.
Experience Camping at Nandi Hill
Nandi Hills, which are 60 km far from Bangalore, give you the traffic break, where you can enjoy the serene beauty of hillsides. Nandi Hills lies at the height of 4,851 feet above sea level, and it used to be the summer retreat of Tipu Sultan. Also, this place has cultural importance, which has sheltered numerous temples and Bhoga Nandeeshwara temple is one of them. Besides, Nandi Hills is good for lots of recreational activities.

You can camp at Nandi Hills and enjoy a glimpse of the sunrise or sunset. People visit Nandi Hills for multiple purposes such as riding cars, bicycling, trekking, sightseeing, and more. Nandi Hills remains open from 6:00 am to 10:00 pm every day, and it will just cost you Rs. 5 per person for entry.
Some Must-Know Safety Tips for Tourists in Bangalore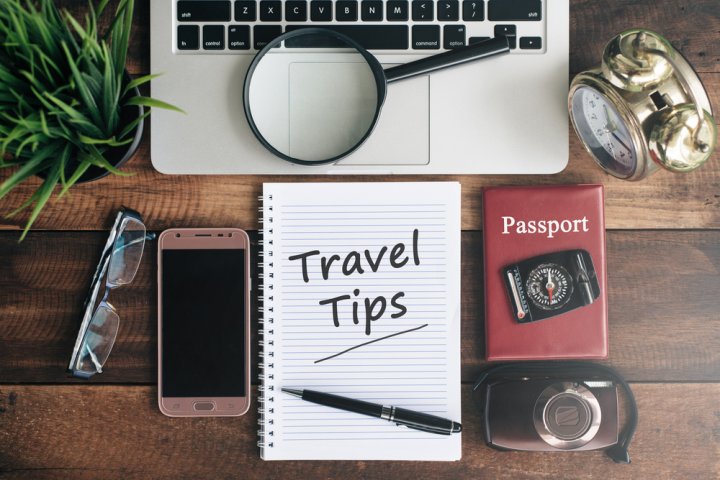 Gather Information about Famous Places Beforehand: It is always beneficial when you know about the things and places before you set off on the journey. To know things beforehand, you can search on Google for the places, read magazines, or even consult with the travel agents. When you are heading to Bangalore, check the hotels of Madiwala, which is a bustling avenue in Bangalore. It is an epicentre of IT, shopping malls, and other popular destinations.


Keep all Official Documents with You: Official documents such as passports, Visa and other travelling papers are the sources that help you show your identity to others when you are abroad. Keep these things with you all the time as they not only give you a sense of security but also save you in troublesome situations.


Do not Trust Taxi Drivers Blindly: Though local people are friendly enough, you shouldn't trust taxi drivers blindly in Bangalore. Before you board a taxi, observe the behaviour of the driver and take a picture of a driver's license. Don't hesitate to ask for a license, put the priority of safety first!


Take Care of Your Bags and Wallets in Public Zones: Con artists and scams always search for prey in many disguises. So, do not feel pity all the time for beggars and helpless people. When you go to the public zone, be careful about the surroundings. Observe whether someone is following or staring at you for a long time. Keep your assets such as cards, money and wallet in the front pocket. Don't leave bags, laptops even for a short time; it has a high possibility of being stolen. Bangalore is infamous for thieves and pocket pickers, so always be alert.


Try to Travel Around a Groups At Nights: Isolation may come as a danger, especially when you are a foreigner and roaming at night. Scams and looters in a group always seek an opportunity to steal from people. So, it is wise to finish work early and not to roam at night. If you are is to travel at night, try to go out in groups.
From our editorial team
Respect Religious and Pilgrimage Places
When things come to religion, people cannot endure disrespect and mischief in India. Some people are very sensitive about their religion, so don't behave in a way that hurts their feelings. Follow the customs and traditions while in temples, mosques, churches, and other religious places. Dress fully from top to bottom and take a scarf and handkerchief to cover your head where it is necessary.