3 Reasons Behind Unnatural Thinning of Hair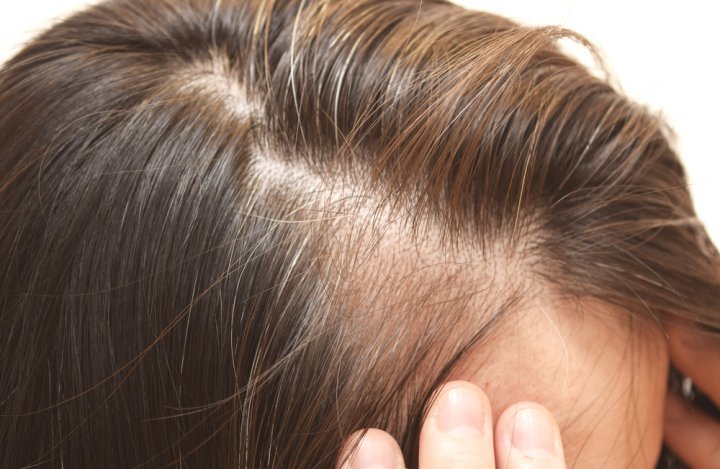 Hair thinning is the most common hair condition these days. Both men and women face this issue due to several reasons that include:
Aging: Almost everyone experiences hair loss with aging. Also, the rate at which hair grows slows down, as the follicles stop producing new hair. Many men show signs of balding as they cross 30 years. Women also may experience female-pattern baldness.


Nutritional Deficiency: Vitamin D is an important nutrient that is essential for many body functions, and deficiency of this vitamin can cause issues, including hair loss. Vitamin D stimulates hair follicles, and if the body does not have enough of this vitamin, then hair growth is affected. The deficiency of this vitamin is also associated with alopecia areata. Besides this, low iron, biotin, and protein levels can also cause hair loss and hair thinning.


Stress: There are basically three types of hair loss associated when a person who is under tremendous stress. They are – Telogen Effluvium, Trichotillomania, and Alopecia Areata. Stress-related hair loss is not always permanent. Once stress is controlled, there are chances of hair growing back.
10 Tips on How to Get Thick Hair
Using Eggs as a Hair Mask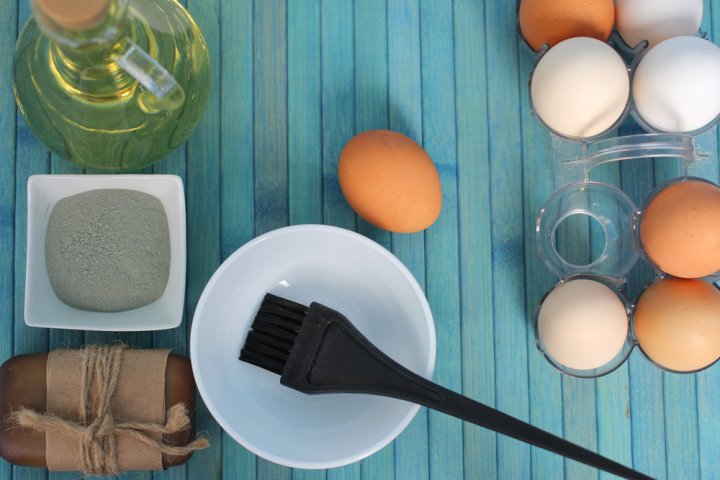 Eggs are rich in proteins, vitamins, and fats that are essential to shaping healthy, thick hair. Egg yolks have sulfur in abundance that is also a key element in your hair and also has a higher fat content that can soften your hair. Egg whites have proteins and vitamins that promote hair growth. Those who are allergic to eggs should avoid this hair treatment. Using this treatment once or twice a week can help enhance your hair quality. Steps for the usage of eggs as a hair mask:
Method-1
Whisk 1-2 eggs based on the length of your hair.
Damp your hair with a little water.
Apply this to your scalp.
Leave it on your scalp for about 30 minutes.
Wash your hair thoroughly with a mild shampoo and warm water.
Method-2
Take egg yolks and mix them with 1 tbsp of olive oil and 2 tbsp of water.
Apply this mixture to your scalp (on dry hair).
Leave this mixture on your scalp for 15 minutes.
Wash it out with warm water and a mild shampoo.
Olive Oil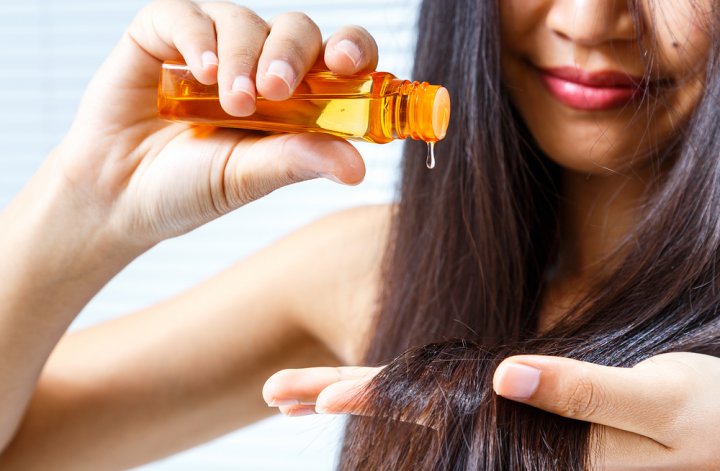 Olive oil is notable for its property to strengthen your hair. With regular usage, it softens your hair and also promotes hair growth.
How to use olive oil for thick hair?
Heat around two tablespoons of olive oil in a bowl till warm. Be careful as to not burn you, as oils can heat up fast.
Part your hair into small sections and apply warm oil with a cotton ball or your fingers onto your scalp. See to it that your entire scalp is well oiled.
Gently massage your scalp in small circular motion with your fingers. This enhances blood circulation to your scalp.
Leave the oil on your scalp for 30 minutes, or alternatively, you can leave overnight.
Shampoo your hair with a mild shampoo.
Castor Oil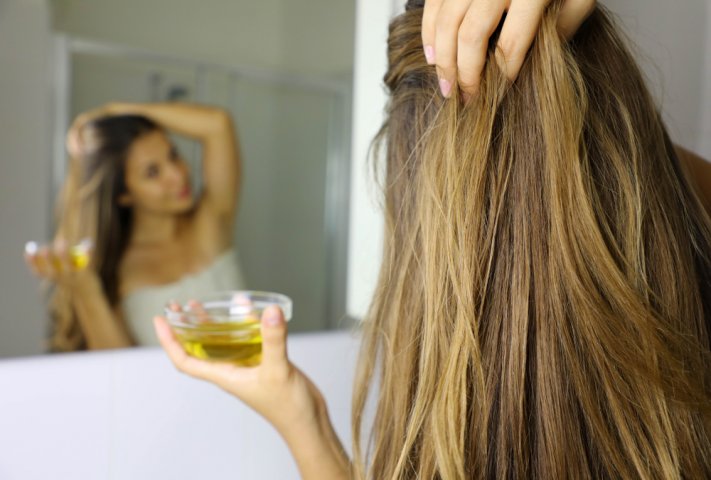 Castor oil is a highly viscous sticky oil that has been used for promoting hair growth for ages. It has an abundance of vitamin E and omega fatty acids. It is an exceptional moisturizer for both skin and hair. It also has anti-inflammatory properties that can avert infection and other scalp conditions like dandruff, dry scalp, etc.
Steps for using castor oil
Take 3 tablespoons of castor oil and 1 tablespoon of coconut oil in a bowl.
Heat this mixture till warm.
Apply this warm oil all over the scalp and massage using your fingertips.
Let it stay for 20 minutes and rinse off with shampoo.
Alternatively, you can just rub in the oil over the scalp and hair until it is well oiled. Leave it on the scalp for about 30 minutes before rinsing out.
Aloe Vera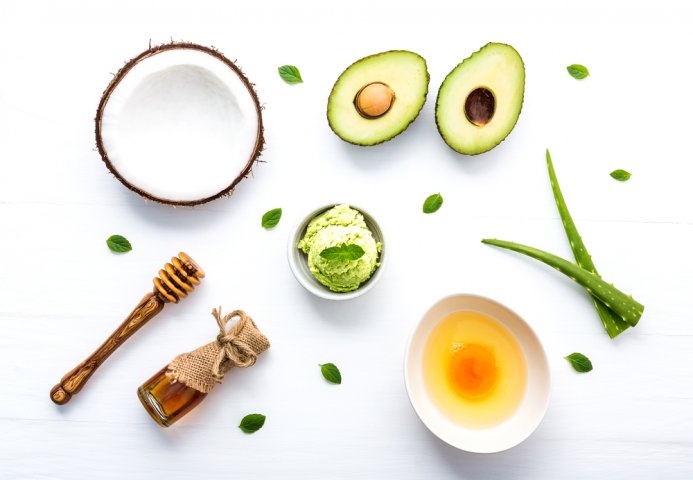 Aloe Vera has been used in various cultures as a treatment for baldness, hair thinning, scalp irritation, and for dealing with dandruff. It has moisturizing and conditioning properties, along with boosting hair growth. It adds shine and makes frizz manageable. It is a rich source of vitamins, amino acids, minerals, fatty acids, and other nutrients.
Steps to use aloe vera
Method-1
In a bowl, take 1 tbsp of aloe vera gel and 1 tbsp of olive oil. Additionally, you can also add other oils like castor, argan and coconut oil, along with a tbsp of honey for an extra boost.
Apply this mixture in sections to detangled damp hair. See to it that the entire scalp is covered.
Massage your scalp with fingertips for about 4-5 minutes and leave it for an hour.
Wash your hair with a mild shampoo.
Method-2 (As a hair spray)
Take ¼ cup of distilled or rose water, ¼ cup of aloe vera juice, 1 tsp of argan oil, 3-4 drops of ylang-ylang essential oil (optional) and ½ tsp of glycerine (optional) in a spray bottle. Shake well before use.
Spray this on damp or dry hair and style as usual. Avoid the roots as it can make your hair look greasy.
Scalp Massage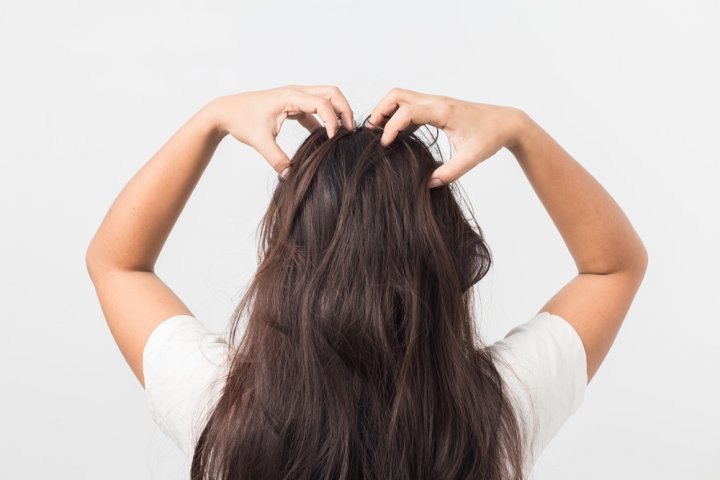 Research has proven that scalp massage leads to enhanced blood circulation and reduced stress levels. This can boost hair growth and get thicker hair. Massaging with natural oil hydrates your hair and triggers the follicular hair growth.
Steps for scalp massage
Warm 2 tbsp of any virgin oil of your choice.
Apply the oil in sections to your scalp.
Massage with a gentle circular motion with as much as pressure as you like. Repeat this movement for the entire scalp.
Leave the oil overnight for better result and rinse off with warm water the next morning with a mild shampoo.
Eat Smarter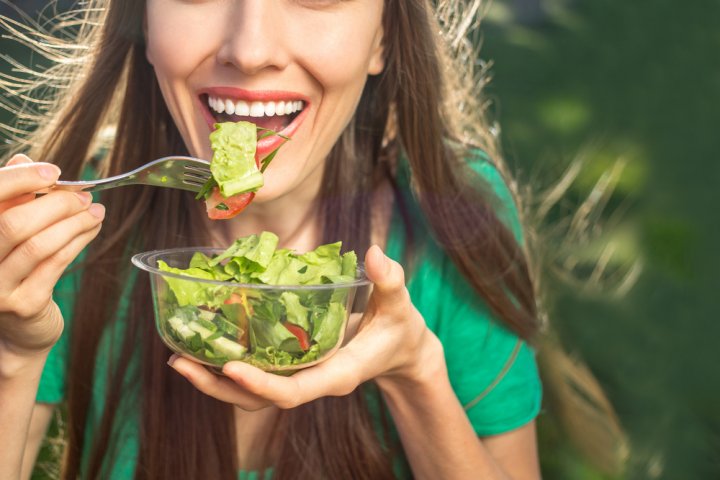 Many people experience thinning of hair due to nutritional deficiency. Each one of us can have a different dietary requirement, and having said that, with an adjustment in the diet, one can notice a considerable difference in hair growth. A well-balanced diet can have an ample effect on replenishing the health of your hair. Hair is made up of 99% protein, and hence a good supply of proteins and amino acids could encourage hair growth. With aging, the nutritional status of a person is affected, and thereby, the hair growth is slowed down. The nutritional requirements of hair include:
Amino acids - L-lysine, L-cysteine


Trace elements – Calcium, zinc and iron. Iron deficiency leads to poor hair growth.


Vitamins - Vitamin B5 gives resilience, strength and luster to your hair, vitamin B6 averts dandruff, vitamin B12 averts hair loss, vitamin B1, B2, niacin, pantothenic acid and vitamin E makes your hair healthy, folic acid promotes follicular growth and biotin lowers hair loss.


Omega 3 fatty acids
Use A Thickening Shampoo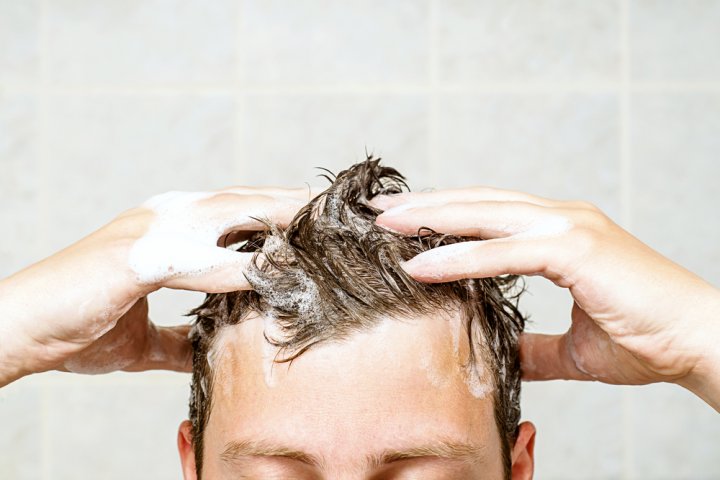 An easy way to get thicker hair would be using thickening or volumizing shampoo. However, each one of them has its pros and cons. Some of the thickening shampoos available in India include Aroma Magic Triphala Shampoo, Biotique Bio Walnut Bark Body Building Shampoo, BBLUNT Full On Volume Shampoo, Tvakh Hair Thickening Shampoo, Not Your Mother's Plump for Joy Thickening Shampoo, Jovees Herbal Tamarind Volumizing Shampoo, The Body Shop Rainforest Volume Shampoo, Forest Essentials Bhringraj Hair Cleanser, Himalaya Herbals Volume And Bounce Shampoo and The Nature's Co Sandalwood Hair Cleanser.
Avoid Stress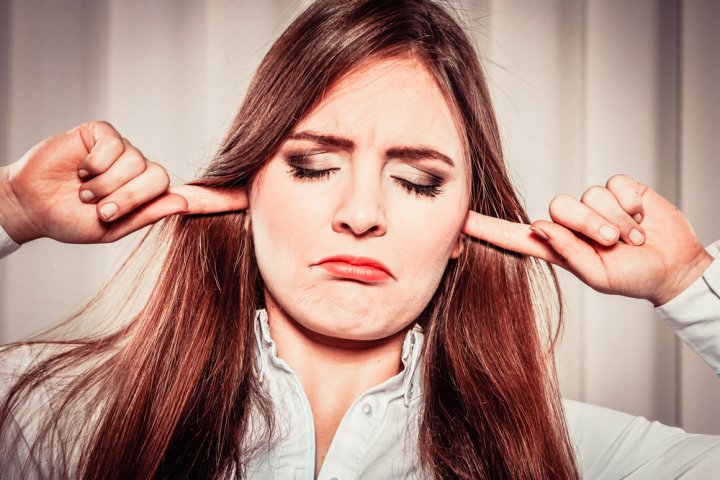 Stress is something that everyone faces for various reasons, and it is a proven fact that it causes hair loss by affecting the adrenaline level, impact on diet, and the immune system. Stress causes telogen effluvium (excessive daily hair shedding), alopecia areata (area-specific hair loss), androgenic alopecia (hair thinning) and trichotillomania (hair-pulling). Handling stress and ways to reduce them becomes essential to curb hair loss. Stress can be managed by practicing a routine that includes meditation, yoga, walking, practicing gratitude, traveling, etc. Nothing can be as important as your mental peace, so do not stress and try positive ways to overcome it.
Use Chemical-free Products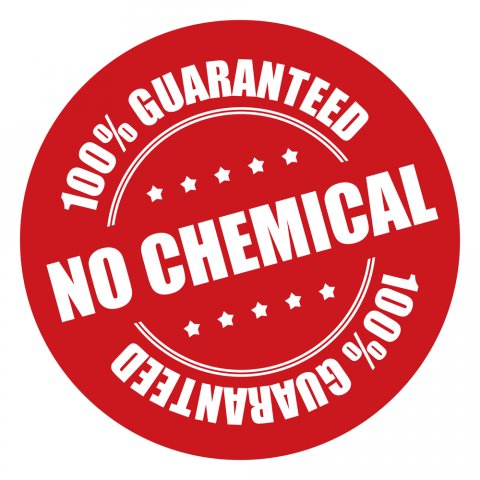 Hair is made up of protein, and it requires nourishment the same way as your body. When chemical-based hair products are used, it moves into the hair shaft, and then it is absorbed into the skin that can affect the body. The heavily scented shampoos and conditioners are used as a cover-up to the chemicals added. This means the addition of more chemicals, and since FDA does not regulate fragrance addition, it may be toxic to our body.

The natural hair care regimen is safe and does not cause skin irritation or breakout. When choosing a natural shampoo, check for ingredients. Most products are labelled as organic or natural, but it is not valid. Check for natural ingredients like coconut oil, aloe vera, organic shea butter, beta-glucan, and organic tea tree oil. These have hair growth stimulating property, bring shine to your hair, and have immune-enhancing and antiseptic property that soothes irritated skin. Also, check for chemicals that are to be avoided like siloxanes, sodium lauryl sulfates, ammonium lauryl sulfates, mureth sulfate, derivatives of lauryl alcohol, propylene glycol, and olefin sulfonates.
Use Hair Masks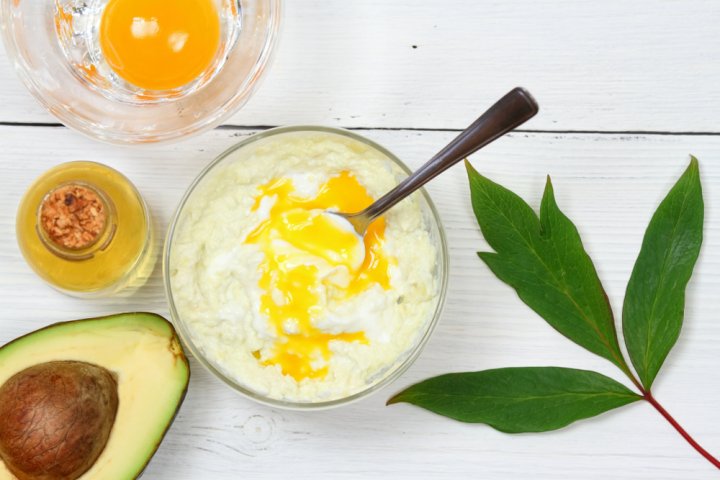 Hair masks can be natural homemade to the readymade ones available in the market. They help in getting soft and healthy-looking thick hair. There are hair masks made up of human keratin powder that helps in restoring your hair to its original thickness.
Aloe Vera and Vitamin E Hair Mask
The vitamin E has an antioxidative property that reduces oxidative stress and brings down hair loss. Aloe vera has many hair nourishing nutrients that promote hair growth. This mask can be used once a week.
How To Prepare And Use Hair Mask?
Take 1 tbsp of aloe vera gel, 1 tbsp of lemon juice, 1 tsp of vitamin E oil, 2 tbsp of almond oil in a bowl and mix to get a smooth mixture.
Apply this on your scalp and massage for a few minutes.
Leave it for 20 minutes and rinse with a mild shampoo.
Hair Style That Makes Your Hair Look Thick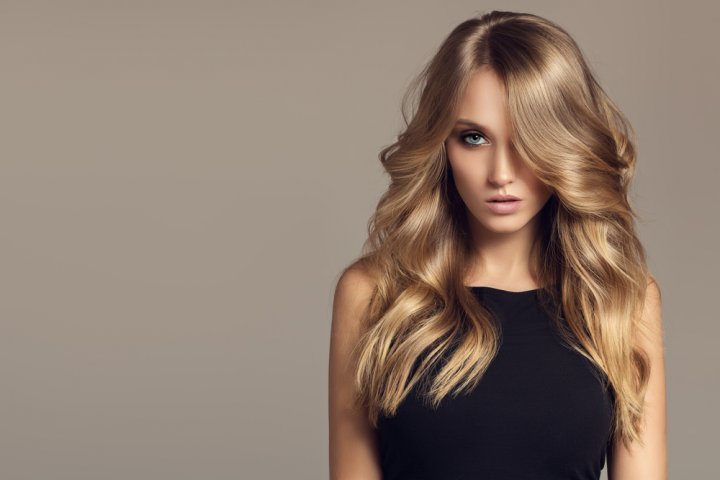 Thin hair does not hold on hairstyles. However, there is a way out, and that is a new haircut that can make your thin hair appear fuller. Haircuts can give the illusion of volume, but proper care and nutrition should be the utmost goal to change the texture, volume, and shape of your hair. Some of the haircuts that you can consider to add volume to your hair are –
Pixie Cut - This is a fuss-free easy to style hair cut. It makes your thin hair look fuller in no time.


Asymmetrical or Angled Bob - Angled bob adds body and builds to thin hair. In addition, feathery layers or side-swept bangs can be added for enhanced texture. Also, on straightened hair, it can create an illusion of volume.


Long Bob - This hairstyle goes on any kind of face shape. The more edgy and blunt the cuts are, the fuller they appear and give a flattering look.


Bangs - Bangs create a diversion from your thin hair strands and go well with any kind of hairstyle be it long bob, blunt bob or layers. Bangs add body and shape on the crown, and the rough layers can easily be styled into curls or waves.


Long Layers - If long hair is your liking, then there are limitations to it as too long hair can make thin hair to appear super fine and stringy towards the edges. Go for hair cuts that are the mid-chest length and to add body and shape to your hair a bit of texture can be added at the ends. An addition of wavy layers can add volume and also make styling effortless.
Writer
Malathi
Malathi is a freelance content writer offering blogging, ghost-writing, and copywriting services. In addition to developing digital marketing content, she maintains niche websites related to kids, parenting, and pregnancy. Malathi's works have been featured on several prominent blogs and websites. When she is not writing, you will find her exploring exotic locales on our beautiful planet.
From our editorial team
Avoid "Too Much" Shampooing!
It is a general misconception that the more you shampoo your hair, the healthier and dandruff-free they will be. The truth cannot be farther than this! Ideally, you should be shampooing every 3-4th day, and you can increase/decrease the frequency depending on the type of hair you have, the type of shampoo you are using, and so on.