Things to Keep in Mind Before Visiting Virginia
Best Time to Visit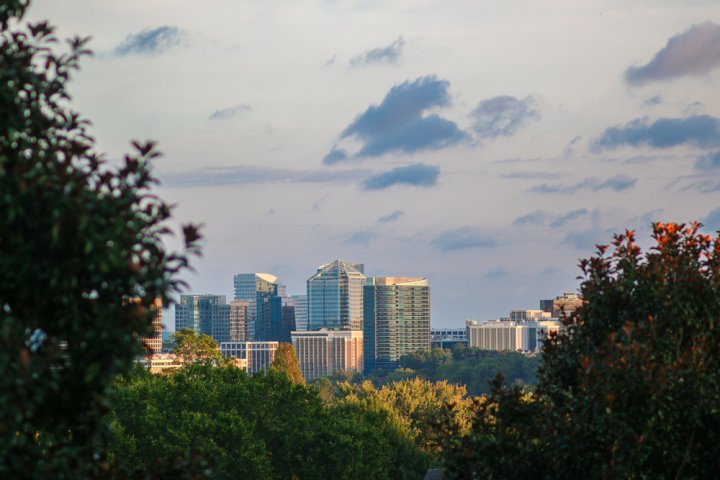 Memorial Day to Labor Day is Virginia's peak tourist season, but the bustling crowd and expensive fares aside, late May to early September is the best and the only time to enjoy this waterfront destination and experience the ocean culture in its entirety! Humming with ongoing activities and warm daytime temperatures, the weather is perfect for board walking or lounging at the Sandbridge Beach. However rains are a common occurrence in July and August, so carrying an umbrella is always wise.

If you're mindful of your pocket, then enjoying the beach in September would be more feasible when the room tariffs fall with the progressing month and the popular tourist attractions provide more room for comfort and sightseeing. One of the most pocket-friendly but cold time of the year is December through February, with occasional snowfall and events filling the calendar of events mostly in December before the holiday season begins.
Things to Do in Virginia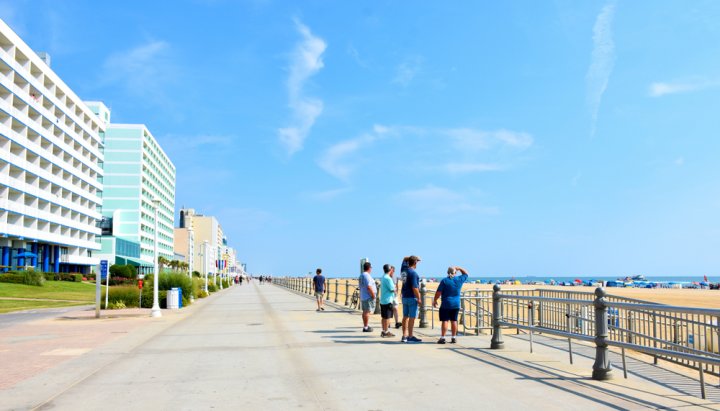 From exploring the historical past with a modern twist to soaking in captivating natural wonders to shopping at high-street brand outlets and boutiques, you'll be spoiled for options in addition to soaking up the sun beside coastline and savoring the local cuisine with some award-winning wines in Virginia.

One of the first, most prosperous and largest colonies in the history of USA, Virginia's historic and romantic features are intertwined, with a blend of sunny beaches and rolling hills giving way to boardwalks and beautiful townships, along with the refined manors of the presidents and memorial sites. Enjoy the romance in the air with a glass of wine and taste some of the state's exquisite oysters from the Virginia Oyster Trails, experiencing the sunset on a picnic at the Shenandoah National Park. Virginia's known for its 280 wineries, which makes it the 5th largest wine-producing state.
Shopping in Virginia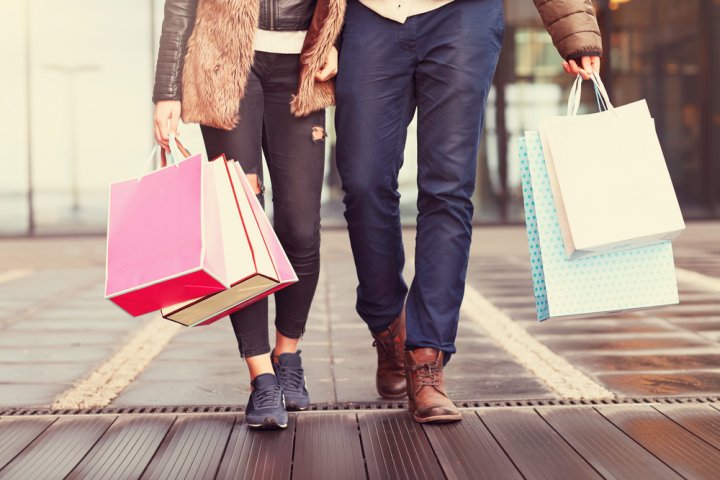 With its doors open to a coastal haven for shopping escapades, Virginia is full of unique and wonderful shopping complexes, stores and boutiques such as the town center's a shopper's paradise with the likes of Monkee's, Lululemon, Atheletica, Paper Source, Ann Taylor Loft and Free People for all your clothes and craft requirements. A little further are stores like the Eclectic Design Florest & Gift and Mrs. Bones for plant and pet lovers. A visit across the boulevard to the newly restored Pembroke mall has DSW, Nordstrom, Old Navy, REI and J.Crew Mercantile in addition to other brands.

Your afternoons will be well spent at the Hilltop area, just a few minutes' drive from the Virginia Beach oceanfront, with over a hundred specialty stores that include famous names like Chico's, Talbots and Athleta. The Shops at Hilltop are brimming with selections of over 120 boutiques, restaurants, and shops with unique and local treasures, handicrafts, artistic food, and American art.
10 Best Places to Visit in Virginia
Virginia Beach
A coastal city in the southeastern region of Virginia, where the Chesapeake Beach meets the Atlantic Ocean, Virginia Beach is a 3-mile boardwalk that stretches along its beach-lined oceanfront. Home to a thriving culinary scene with a rich past and an assortment of entertainment, art, and family-centric attractions, Virginia Beach is a crowd puller through the year. From the bustling oceanfront to the isolated Sandbridge, from the serene Chesapeake Beach to the fast pacing Town Center, Virginia Beach never fails to make every tourist's arrival worth their visit.

Virginia Beach has the largest population of bottle-nosed dolphins on the East Coast. Just a few hours from Washington D.C, this classic coastal city proudly boasts of 3 distinct beaches, lip-smacking food, two state parks and a lot of fun. With over 500 million pounds of seafood produced at the Chesapeake Beach each year, have a delicious time feasting from amongst the 800 restaurants in Virginia Beach! Boardwalking, kayaking, meeting the high seas aboard a charter boat, biking, rollerblading, fishing – these are only a few activities to be tried at the Virginia Beach. In addition to exploring the trails through the diverse marshlands and forests, get a dose of history simultaneously or visit the Cape Henry Lighthouses on the ground of Fort Story.
Colonial Williamsburg
A living history museum and a private foundation, Colonial Williamsburg presents part of a historic district in the Williamsburg City, Virginia. Spanning 301 acres of the historic area, it included hundreds of restored and recreated building from 17th to 19th centuries, colonial revived structures and few more recent reconstructions. Whether you're visiting here for work or leisure, the historic area is a must-see attraction that comes with an immersive living history experience of meticulously recreated documentary evidence, modern analysis techniques and ancient remnants that signify America's revolutionary initiative to life.

An extensive experience at some of the most famous buildings here will help you experience life from a new perspective, as you go back in time to the 18th century and witness the age of enlightenment at the George Wythe House when students like Thomas Jefferson were introduced to eye-opening forms of science and arts.

With different and distinct activities, games, and dance, you'll get an opportunity to participate in the daily chores at the James Geddy House, become familiar with the early African American slavery challenges and learn how the simple machines operated at the Public Armory and all that it took to support the revolutionary war. Further, the rare animal breeds, endearingly restored gardens, and historic trades add layers of realism to the whole Colonial Williamsburg experience.
Arlington National Cemetery
A U.S military cemetery in the Arlington County of Virginia, located across the Potomac River, the Arlington National Cemetery houses a memorial and cemetery in honor of America's national heroes that include presidents, countless military personnel and supreme justices, all spanning over 624 acres. Established during the civil war as the final resting place for Union soldiers on roughly 200 acres of a 1,100 acre Arlington Estate, the property was expanded over the years to include more than 400,000 American members of the armed forces. The site receives more than 3 million people every year to attend graveside services and ceremonies in tribute to veterans and historical personalities.

The Arlington National Cemetery is open to the public through the year, including the holidays. However, the hours of operation differ according to changing seasons. From April through September, it is open from 8 am to 7 pm, while from October through March, you can visit here between 8 am and 5 pm.
Busch Gardens
A seasonal theme park and one of the most beautiful ones at that, Busch Gardens are constructed with a classic European theme including artfully landscaped villages that resemble the Scottish hamlets, Parisian streets of France and Germany's Oktoberfest celebrations. Brimming with kid-centric fun activities and over 40 attractions/rides, there's plenty for the kids to explore here, with ample learning opportunities on wildlife, conservation, and animals in their premise. From a farm to the table dining experience, water adventures and more, Busch Gardens have something for everyone.

There are exclusive tours that include river cruises, animal tours, roller coaster rides, adventure guides, behind the scenes experiences, haunted tours, and escape rooms. Park visitors can also enjoy seasonal events, explore the culinary rituals at the Park's Wine and Food Festival, nighttime entertainment, and Christmas Town to experience the warmth of over 8 million lights during winters.
The Natural Bridge
The Natural Bridge is an environmental formation at the Rockbridge County in Virginia that includes a 215 ft high natural arch spanning 90 feet, located within a gorge that has been carved from the encompassing mountainous Cedar Creek's limestone terrain. Managed by the Commonwealth of Virginia since 2016, the bridge and its neighboring areas have been overseen as Natural Bridge State Park. It has also been designated a Virginia Historic & National Historic Landmark.

The Natural Bridge was one of the most popular attractions of the new world that Europeans frequented during the 18th & 19th centuries on horseback or horse-driven carriages, exploring the countryside and post a new owner's takeover in 1833, the forest inn was constructed to accommodate the increasing number of tourists.

While visiting the Natural Bridge, the ticket for entry need to be purchased to view the bridge from below. The state park encompasses long-standing attractions of a variety that include a trail below the bridge and along with the Cedar Creek, a 30 ft tall Lace Fall and a recreation of the Monacan Native American Housing. A light show called the 'drama of creation' is also organised in the evening.
Shenandoah National Park
About 75 miles from the bustling ambiance of Washington D.C is the Shenandoah National Park, an escape to the wilderness for creation and re-creation with beautiful vistas, serene wooded hollows, and cascading waterfalls. From meandering along the skyline drive to taking a hike and enjoying a picnic with family or friends, the 200,000 acres of protected land is a haven for songbirds, deers and the night sky.

Extending along the Blue Ridge Mountains in the state of Virginia, the Skyline Drive has several trails that also include the long-distance Appalachian Trail. The parkland features rocky peaks like the Old Rag Mountains & Hawksbill, wetlands, and waterfalls. Shenandoah National Park protects portions of the Blue Ridge Mountains with some other tourist attractions like the Old Cave Cemetery below the Dark Hollow Falls and President Hoover's Summer Residence.

The gorgeous hiking trails are one of the most attractive features of the park with flowering trees and shrubs, flourishing at their best in spring and summer seasons, however, the park is best and a treat for the eyes during the autumn season in October. A short drive from the Skyline Drive on US 211 takes you to the Luray Caverns which encompass glorious forms of stalagmites and stalactites.
Mount Vernon
Residence to George Washington from 1754, up until his demise 45 years later, Mt. Vernon was a work in progress under the watchful eyes of Washington and its architectural designing, construct as well as décor had his supervision that resulted in the charming 21 room plantation house of today. The wallpaper and vivid paint colours through the span of the house were quite popular during the late 18th century and as such the house is filled with George and his family's personal belongings, portraits, crests, and reminders.

Overlooking the Potomac River, the gardens and grounds were a pride for the first president, and he was involved in their care and planning as well. The premise of the outbuildings have been well maintained and reconstructed, and there are frequent demos of the use of varied skills on the plantation, like plowing, sheep shearing, blacksmithing, weaving and grinding grain at the water-powered gristmill.
Monticello & Charlottesville
Thomas Jefferson's Monticello is one of the most beautiful houses in the United States and one of the most frequent presidential homes, constructed as a Palladian-style mansion by Jefferson himself, on the lines of an Italian villa outside Vicenza.

Distinct inventions by Jefferson are scattered through the house, that he continued altering and improving from 1768 to 1809, highlighting his versatile skills. The back of the house has extensive historic gardens also designed by Jefferson, while there's a family cemetery below with a pylon marking his grave. The house also holds an outdoor exhibit that represents the lives of all the people who lived and worked on the 5000-acre plantation, known as the Landscape of Slavery: Mulberry Row at Monticello.

Founded by Jefferson in 1819, the University of Virginia was also designed by him with its red brick building and besides this, the glorious Rotunda is worth a visit too. Neighbouring Monticello is the county house of President James Monroe with gorgeous period gardens.
Chincoteague & Assateague Islands
The Assateague Island is partly in Virginia and partly in Maryland, protected as a wildlife sanctuary, while the southern end of the Chincoteague is looked after by a national wildlife refuge spanning 14,000 acres of fresh & saltwater marshes, forest habitat, wetlands and shoreline with over 320 species of waterfowl and shorebirds.

The two islands' most famous residents are the wild ponies. And because of the ponies and one of the most beautiful beaches lining the Atlantic Ocean, Assateague Island receives about one and a half million visitors every year! Besides the wild ponies, other exciting attractions include nature trails, wildlife tours, bird watching, swimming, lighthouse visit, kayaking, fishing, and seashell collections.
Virginia Aquarium & Marine Science Center
Virginia Aquarium & Marine Science Center offers a varied range of activities and exhibits for one and all and is one of the most popular family-centric sites of Virginia Beach. Residence to distinct varieties of turtle of Loggerhead & Green Sea Turtles, water-dwelling reptiles like Tomistoma and Komodo Dragons, sandbar sharks and other entertaining mammals like otters and harbor seals, the center also includes an assortment of educational displays interesting to all age groups and a six-storey theater with regular 3D shows.

For a more interactive experience, there are other recreational options to explore as well which include a 6-acre zipline adventure park, several boating excursions that will introduce you to sights of bottlenose dolphins, different kinds of sea birds and whales.
Bonus: Where to Eat in Virginia
A state of rolling farmlands at one point in time, Virginia is home to ample wining and dining options going way back to President Washington's reign. From delicious peanut soup to hand pies to oysters, from the Chesapeake Bay to the Shenandoah Valley, there's variety galore for your taste buds.
Best Airport Resturant: Ben's Chili Bowl is a Washinton D.C staple that serves up some of the most tempting and hog worthy hot dogs and chili in the country, right from their classic chili dog to chili burger, not to forget sandwiches, eggs, and hotcakes.


Sushi King: With over 11 outlets across Virginia with a huge offering of all you can eat sushi and other Japanese treats, Sushi King has nearly 12 appetizers, 19 classic rolls, 23 different varieties of specialty rolls by the chef, and 19 kitchen entrees for take-out, all nominally priced at $13 for lunch and $19 for dinner.


Best Bar: A walk along the King Street in Alexandria will get you to the 1920 styled lounge called PX (Person Extraordinaire), where you'll get some of the best-handcrafted cocktails by sommelier and mixologist Todd Thrasher, a local. The 18 seasonal drinks are all equally vintage and memorable!


Best Brunch: An hour's drive from Washington DC is an upscale and charming retreat with an assortment of the creative tasting menu and the largest wine cellar in the mid-Atlantic with a lesser-known but lip-smacking brunch menu worth its consumption. With treats like fresh-baked pasty baskets, to pulled pork omelets, cinnamon-flavoured sugar beignets, shrimps and grits, hangar steak and eggs and more, Trummer's on Main (Clifton) is worth every dime spent!
From our editorial team
Follow the Rules Strictly!
It might seem such a cliche thing to say, but trust us on this one, it's one of the most important things you should take care of while visiting a foreign country. Be very strict while following the law as you never know when an event as small as crossing a road while the light shows 'traffic on' may get you into trouble. Stay safe and safe travels!