Visiting Mumbai? Make the Most of Your Trip with Top Things to Do in Mumbai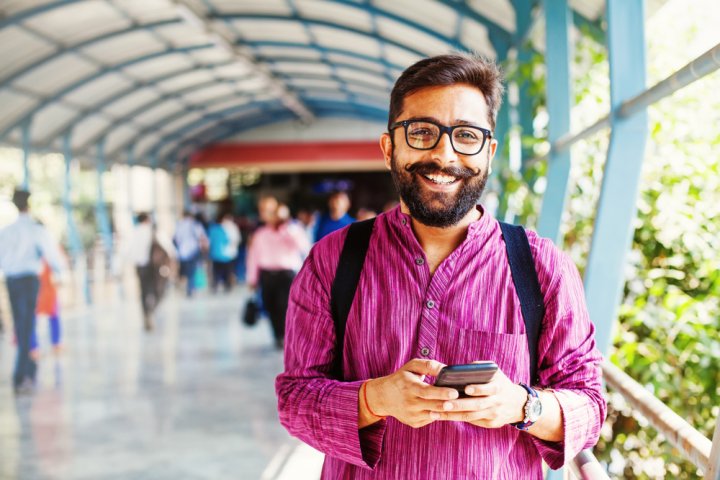 If you are planning a tour of India, it can't be complete without a visit to Mumbai. It is an amazing city to visit, explore, and live in. Moreover, it also beats most metropolitan and other Indian cities in terms of safety and adventure. Mumbai offers a lot for almost all types of travelers. You can enjoy ferry rides, local delicacies, explore wildlife, religious places, historical forts, and much more.

Are you planning a quick weekend trip or a family vacation? Whatever the case is, Mumbai has a lot of things to do in order to get the best vacation experience. Go for a thrilling time at Essel World with your kids or enjoy quality time on the Marine Drive with your partner. Mumbai is the most cosmopolitan city in India equipped with beautiful 5-star hotels, renowned attractions, gourmet restaurants, and beautiful residences of Bollywood stars. Popular things to see in Mumbai include the Churchgate railway station, Dadar railway station, and Marine Drive Chowpatty.
Travel Tips for Mumbai
Respect "Ganapati Bappa"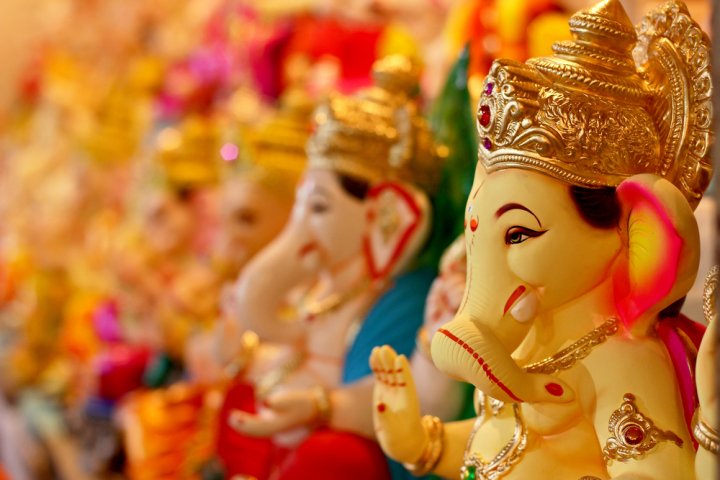 Lord Ganesh (Ganapati Bappa) is the guardian deity of Mumbai city and a majority of the Maharashtra state. Mumbai community people who are natives of the city revere Lord Ganesh. The deity is one of the sons of Lord Shiva and Goddess Parvati. As per Hindu mythology, Lord Shiva beheaded him. After this, he fixed an elephant's head over his body to give him life.
Travel on Local Trains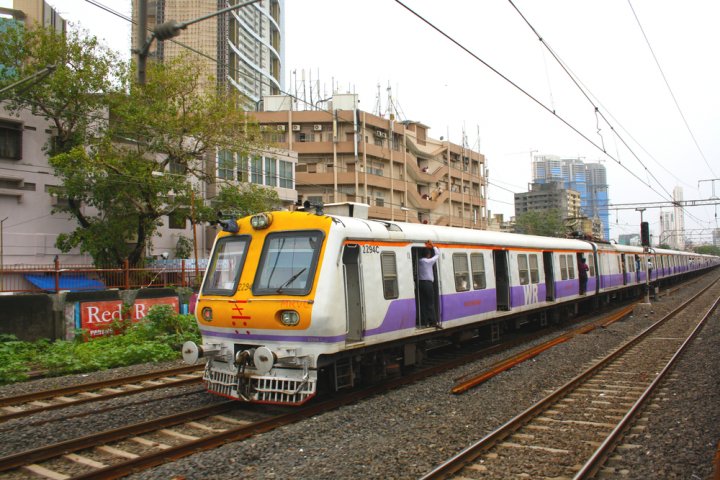 The local trains of Mumbai form a part of India's famous commute system. These trains are punctual and crisscross the huge city. Where traveling by cab across the widespread city, perforated with huge traffic, can be costly, local trains are economical.
Mumbai is Safe for Women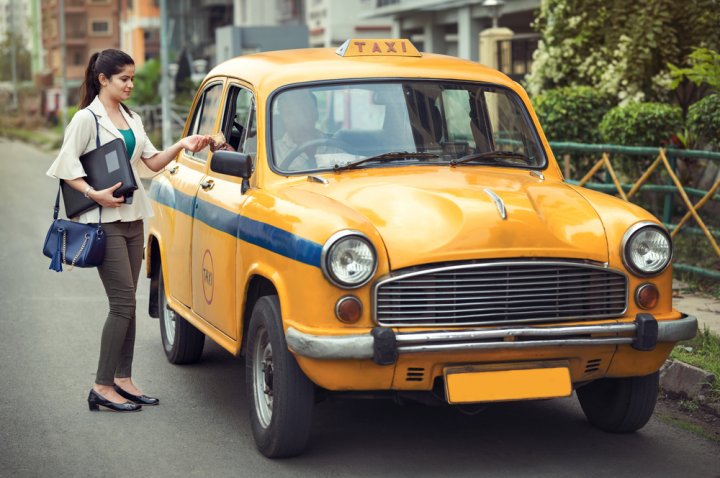 Most Indian cities have an infamous reputation for women's safety. Unlike India's other metropolitan cities, Mumbai is considered one of the safest cities for women. Although women suffer through events of staring and gazing, things beyond that such as lewd comments, stalking, and touching are quite rare.
Beware of Pickpockets
Where there are good people, there are some negative elements too. And, when in Mumbai, you need to be aware of your personal belongings, especially when visiting crowded places. Pickpockets usually love areas like crowded trains and bustling bazaars. You can avoid them by keeping your backpack and other belongings in a way that you can see them always. This discourages pickpockets out of the fear of getting caught.
Night Travel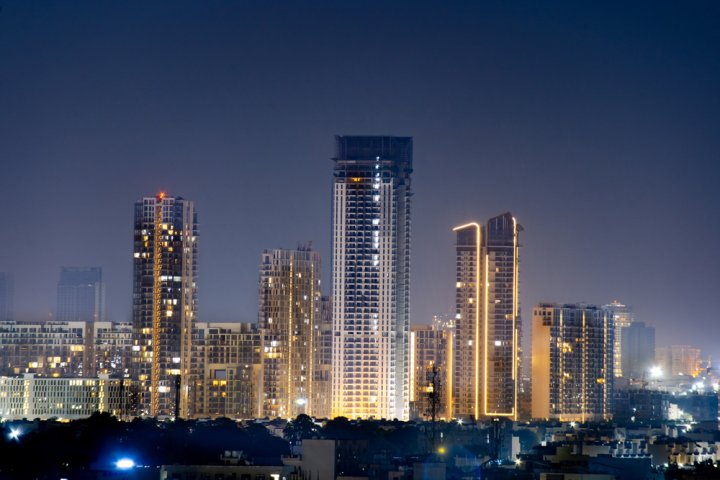 Mumbai is also an Indian city that never sleeps. However, women should be careful when traveling at night. While local women travel alone at night, that's because they are familiar with the neighborhoods and circumstances. But, if you are on a tour to Mumbai, you should avoid lonely areas, be alert, and take precautions, particularly if you are traveling alone.
Climate in Mumbai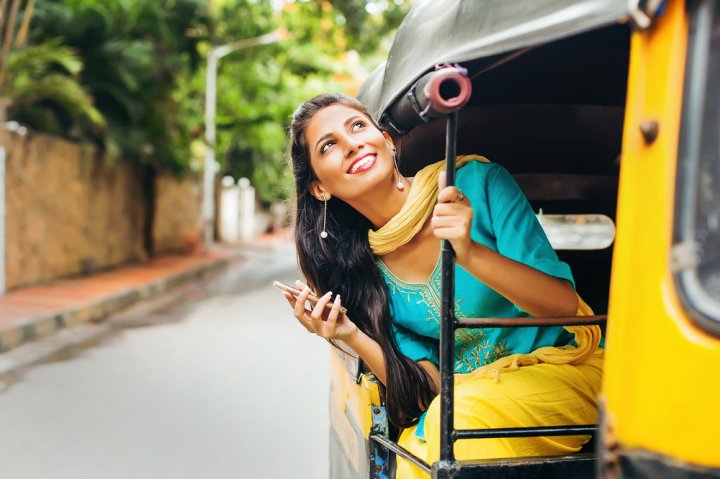 That's another thing you should keep in mind while planning a trip to Mumbai. Mumbai is known for its tropical climate throughout the year. Summers fall between March and May with an average temperature of about 37°C. The rainy season is from June to November with August experiencing the peak rainfall. And, it is advised not to travel to Mumbai during the monsoons. The winter season lies between December and February during which the temperature remains within 10-20°C. December to April is the best time for Mumbai travel because of the dry months and moderate temperature.
10 Things to Do in Mumbai: Make Your Trip Unforgettable
Since you are ready to plan a trip to this amazing city, let's have a look at our top 10 things to do in Mumbai:
Visit the Gateway of India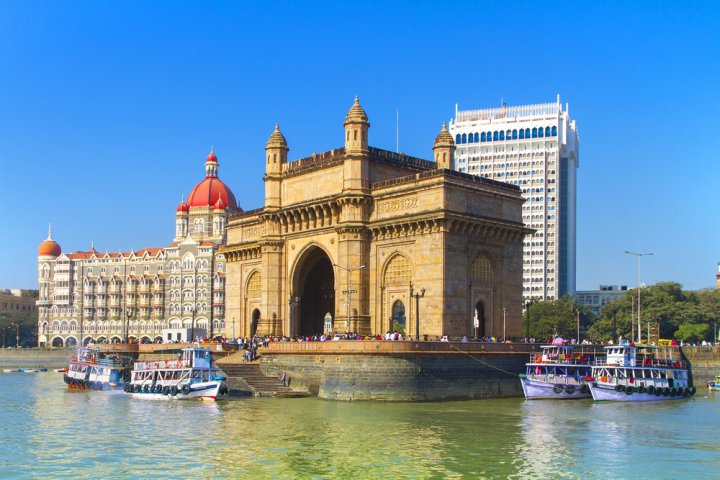 The Gateway of India is a treasured landmark of Mumbai. The basalt archway of 26 meters combines the architectural style of Roman triumphal arches with traditional designs of Muslim and Hindu communities. It was made as a welcoming gesture for Queen Mary and King George V during their visit to India in 1911. Nowadays, it is the most famous gathering spot for locals and tourists in Mumbai.

Here, you can enjoy the ferries and yachts taking off to the sea and eat famous bhelpuri from the street vendors. Also, you can spend quality time watching the lively attraction. Another option is to go to the Colaba Causeway Market about a 10 minutes walk from this place. It is a vibrant market where you can buy almost anything you want. It is popular as one of the best places to purchase inexpensive things in Mumbai.
Explore Elephanta Caves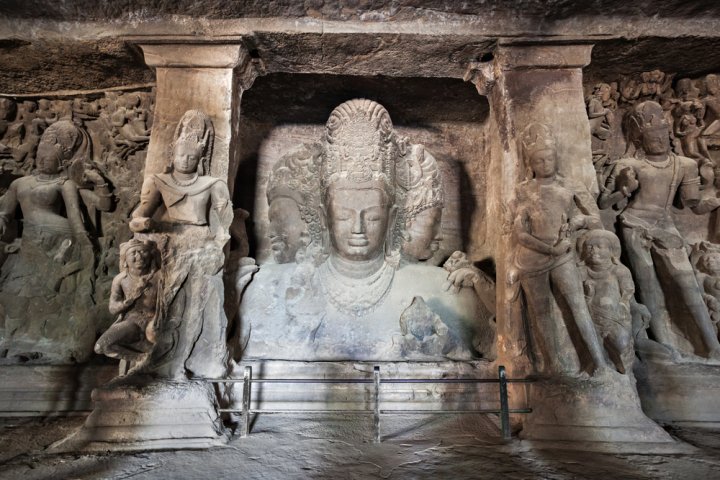 The place is located off the Arabian Sea coast. It is an architectural wonder spread out in an area of 60,000 square feet. The Elephanta Caves feature wonderful rock-cut caves representing the Lord Shiva cult. You can take a ferry ride to the place from the Gateway of India. The famous sculptures of Elephanta Caves are Nataraja, Ardhanarishvara, and Maheshmurti. Almost 1,600 years old, the archaeological marvel displays a temple series in a maze-like pattern of the mandala. Inside the place, you will find carvings that explain the Hindu mythological stories.

The best time to visit the place is from 9 am to 5 pm. Don't forget that it stays closed on Monday. The 1st ferry begins at 9 am while the last leaves at 2 pm. The entry fee for this place is ₹ 10.00 for Indians and ₹ 250.00 for foreigners.
Shop at Colaba Causeway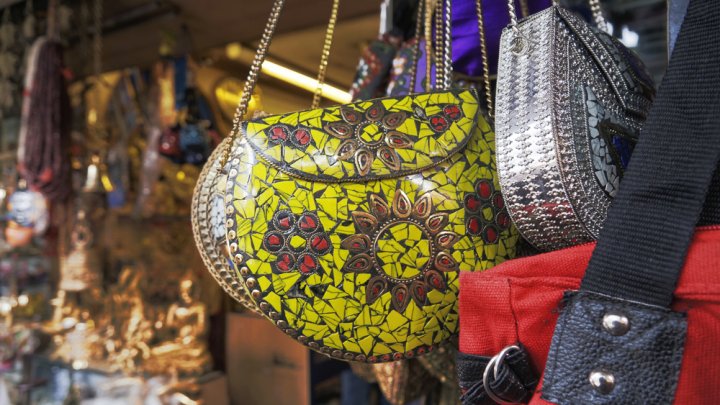 We mentioned this before. It's one of the famous shopping centers in Mumbai. The place also features a variety of eateries and cafes. Colaba Causeway is famous for the street-side clothing stores where you can shop for the latest fashion styles at amazing prices. You will be amazed at discovering vendors selling all types of stuff at small stalls. The market is more touristy as compared to the Crawford Market. The sellers of this market are a little bit persistent but not more than others.

You can shop at Colaba Causeway from morning till evening. You can buy handicrafts, apparel, handbags, and jewelry. If you feel hungry, you can visit any of the famous cafes including Café Mondegar, Bay View Café and Bar, The Table and Leopold Café.
Head Over to Marine Drive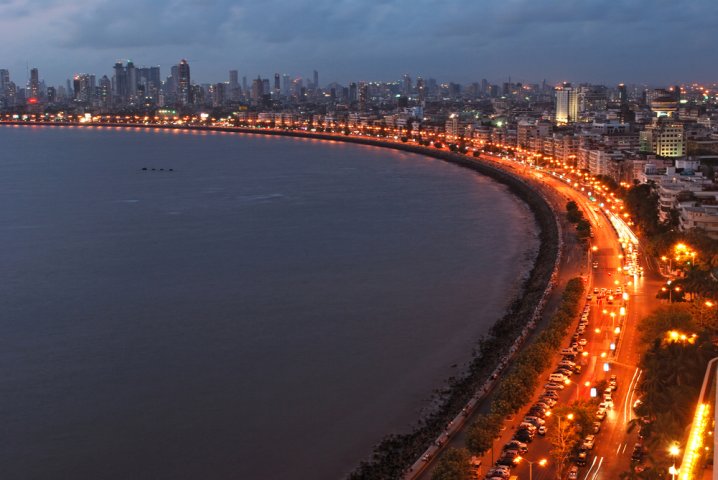 Marine Drive is a favourite of natives as well as visitors. Referred to as the "Queen's Necklace", it sits on the edge of the Arabian Sea. People love watching the magnificent view of the sunset with the breeze hitting their faces. The 3 km long Marine Drive is stretched in a C-shape with Nariman Point and Babulnath being the two ends of the coast.

So, whether you are traveling in a group or alone, relaxing at this place is one of the best things to do in Mumbai. The arc-shaped boulevard runs along the South Mumbai coast where you can walk on the walkways. The street is combined with an amazing Art Deco building which is a UNESCO world heritage place. The perfect time to visit this place is sunset. It is the time when Mumbaikars and tourists gather on the Girgaum Chowpatty sands to watch the cotton candy skies fade into the dark. You can also enjoy famous street foods from the stalls. There is no entry fee to visit this place and you can visit Marine Drive 24x7.
Eat Lots of Street Food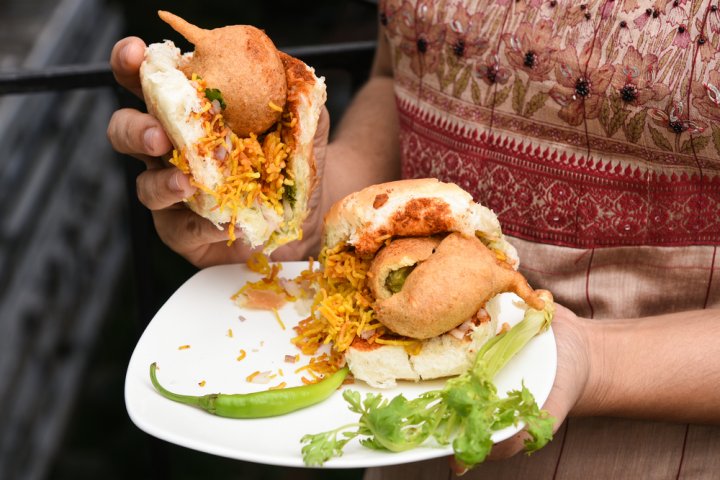 To experience the city's culinary richness, you should visit Juhu Chowpatty. This part of the Juhu beach is a famous food arcade where you will find lots of street karts and small food stalls. It is an amazing place to enjoy Mumbai's street food. You can try the local delicacies such as sev puri, vada pao, bhel puri, misal pao, ragda patty, paani puri, and batata vada. Some continental and Italian restaurants are also situated close to Juhu beach such as Mangi Ferra and Little Italy. You can also enjoy jogging, cycling, horseback riding, and even a camel ride at this place.

Vada pao is sold in each corner of Mumbai city and costs only ₹ 10.00. It is a bun bread cut from the middle and filled with Indian flavoured sauces and spiced potato. It serves as a snack that satisfies small hunger pangs. You can call it a Maharashtrian style of burger. You can visit this place anytime and no fee is charged for entry. And for foodies, it is a great destination to take a street food tour and enjoy all the tasty bites of Mumbai.
Visit Shree Siddhivinayak Temple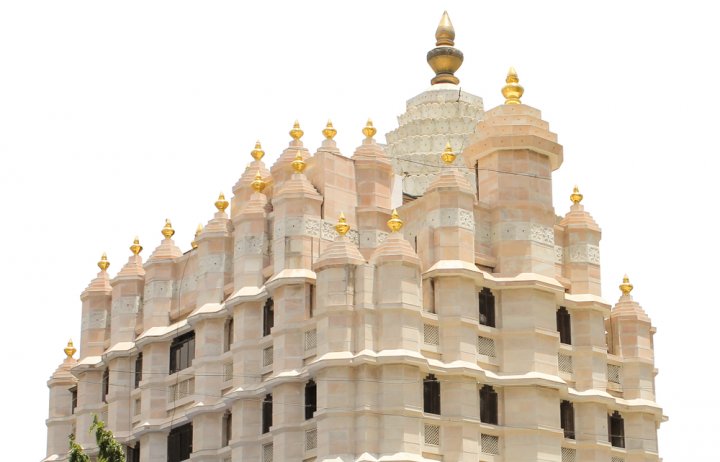 One of the best things to do on a Mumbai tour is to visit the Shree Siddhivinayak Temple, dedicated to Lord Ganesh. Located in Prabhadevi, the temple is popular among Mumbaikars by several names such as Navasala Pavanara Ganapati or Navasacha Ganapati owing to the significance it has for them. Inside the temple, you will see the beautiful Lord Ganesh idol which has been carved from a single black stone. The statue is a notable part of the shrine.

You will need to remove your shoes outside the temple and head in to view the deity idol, wrapped with marigold offerings and garlands. Lots of people eagerly wish to catch the glimpse of the deity. And if you want to see more places dedicated to Lord Ganesh, you can also visit Garodia Nagar Ganapati Temple and Vazira Naka Ganapati Temple. You can reach the temple from any place in Mumbai through local train, taxi or bus. The place is open for visitors from 5:30 am to 10 pm and there isn't any entry fee to go inside the temple.
Witness the Bandra Fort Sunrise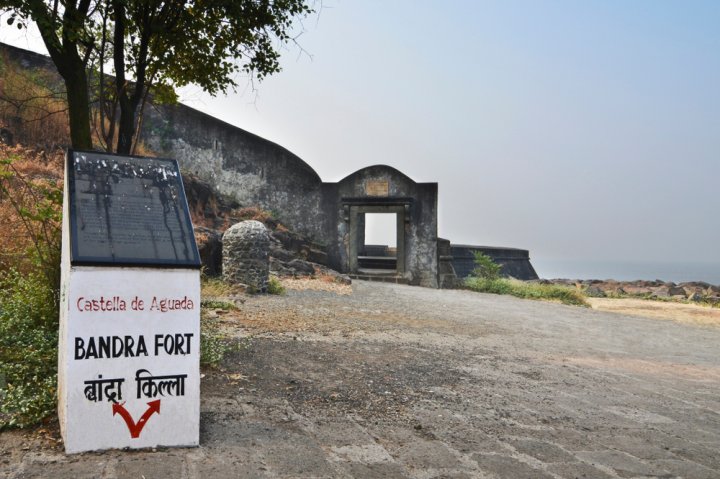 Although Mumbai is famous for its sunset views but experiencing sunrise is also stunning. And Bandra Fort is one such place where you can catch a glimpse of the sunset as well as the sunrise. Also, the fort is a famous hangout place for Mumbai locals. The fort is surrounded by history and its old fortification comprises of numerous hidden stories. There are lots of places to visit in Mumbai, but the sunrise of Bandra Fort remains one of the city's best-kept secrets.
Visit Haji Ali Dargah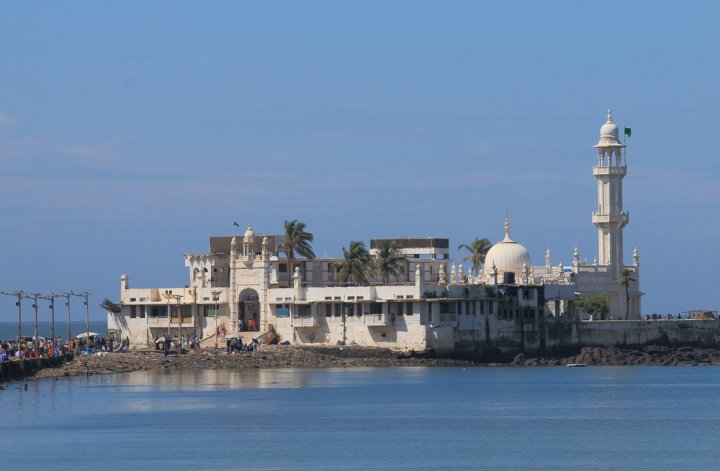 Haji Ali Dargah is a floating Indo-Islamic pilgrimage situated on an island close to the Worli coast. It was constructed in the 19th century and retains the tomb of Saint Pir Haji Ali Shah Bukhari. The mosque features an amazing marble courtyard where the main shrine is situated. It is a spiritual hub where lots of people visit daily to seek blessings, make wishes, and listen to qawwalis. You can visit the place from 6 am to 10 pm. There is no entry fee to visit this Dargah.
Enjoy Sanjay Gandhi National Park Safari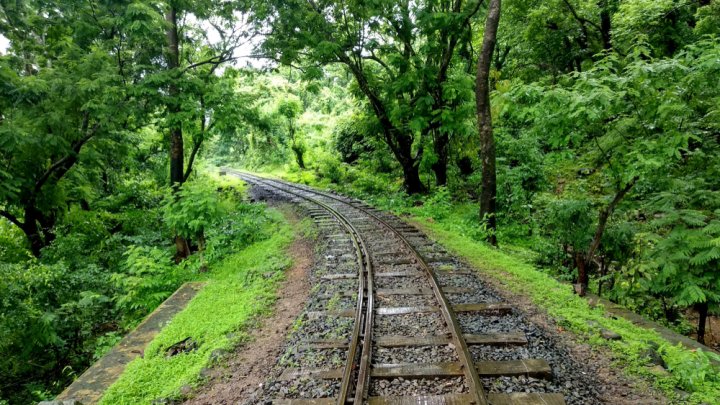 The Sanjay Gandhi National Park is a perfect escape from the crowds of Mumbai city. It is also the biggest forest within the city limits. It is an idyllic natural setup filled with wildlife, waterfalls, and rare plants. The place is home to special landmarks like hillside Kanheri Caves and Shilonda waterfall. It is spread over 100 km of land and is also a home to wildlife such as rhesus macaque, bonnet macaque, and chital that you can spot roaming around the park. Enjoy your time while watching leopards, monkeys, tigers and lions. You can also see a crocodile. The park opens at 7:30 am daily.
Explore Mumbai Filmcity
The massive Mumbai Filmcity is spread across a whopping area of 520 acres. The area is very big and it is possible to have over 1000 film sets working at the same time at the place. It has served as an inspiring location for lots of Bollywood movies over the years. You can explore the place with a Bollywood Tour where you will get a behind-the-scenes glimpse of film shootings. The entry fee to visit the place starts from ₹ 600.00 and the best time to visit the Mumbai Filmcity is from 10 am to 5 pm.
Bonus Tip
Additional Travel Tips for Mumbai Visitors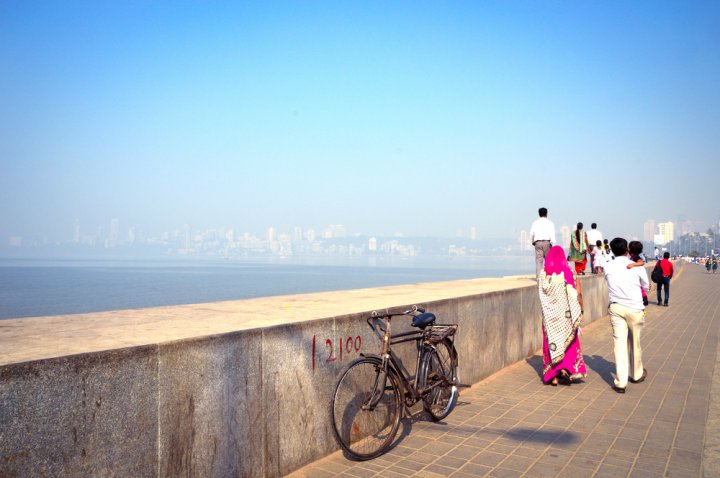 While traveling in Mumbai, avoid carrying cash. Try to keep cheques or prefer card payments that are much simpler to use. Also, don't carry valuable items or essential documents with you while traveling across the city. It is advised to explore the outdoors in groups instead of traveling alone. Such tips can help keep you safe and away from any type of inconvenience.
From our editorial team
Mumbai: A Delightful Tourist Destination
As you would have realised by now, Mumbai is a delightful tourist destination which has so much to offer across all age groups. So, whether you are travelling to the maximum city with your family or solo, you are undoubtedly going to have a memorable experience in Mumbai. Share your travel experiences of Mumbai with us and remain connected for more such engaging content.