Tips on Visiting Switzerland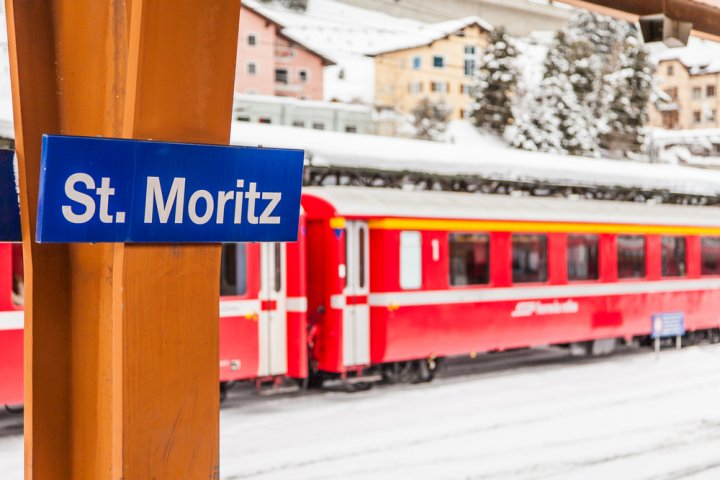 Best Time to Visit Switzerland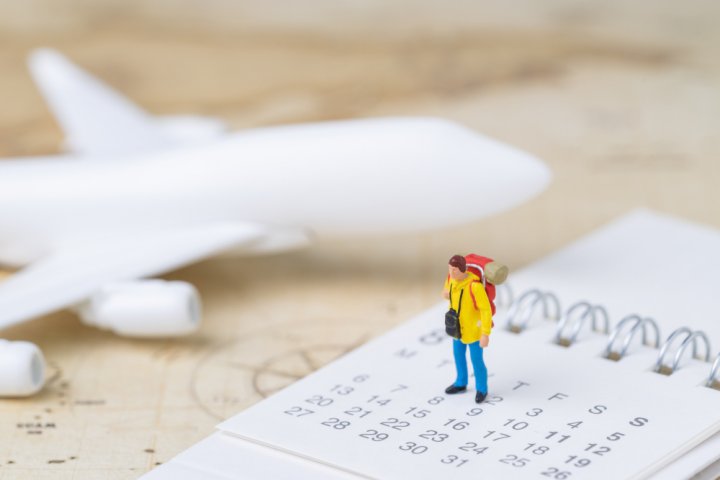 Switzerland is a year-round destination, however, it all depends on what kind of travel plans you have in mind. For instance, January and February are the high winter months, really cold and short days, typically from 8am-5.30pm. This period's apt for winter sports and warm city trips, with hiking possible only in lower elevated areas or hike friendly trails in winter.

March is springtime, especially in the warmer regions around the lakes in the southern part of Switzerland. The high ski resorts are functional during this period and the best areas to enjoy during this time would be lake Geneva, Lugano and Maggiore. April & May are the low spring months making more and more hiking trails available with a lot of opportunities to go sightseeing at the Lake Lucerne and Lake Thun. June is early summer time with days starting at 5.30am and ending at 9.30pm with mild warm weather.

July-August is good for outdoor activities like biking, hiking, paragliding and other adventure sports while September's best for some high altitude hikes. October sees mild weather again with a bit of a chill and the first snowfall occurring in the mountains. In November, the first ski slopes of the luxury sports resorts may open, but it is always better to check things through. December is an opportune time to visit the city and flog the Christmas markets. Days are really short with sunrise around 8 AM and sunset around 4:45 PM.
Basic Travel Tips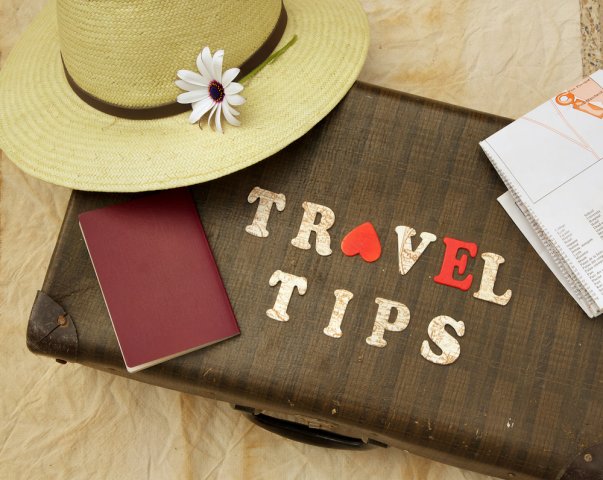 It is quite easy to get around in Switzerland thanks to its impeccable transit system which includes everything from boat to trains and cable cars, city buses. The Swiss travel pass is suitable for the unlimited travel needs that also gives you nearly 50% off on most cable cars and mountain railways as well as free entry into over 500 exhibitions and museums! It is best to avoid hailing a cab in Switzerland as they charge exorbitantly even for short distances.

When you head for the Alps, given the fast transit network, you can reach there faster. Carry appropriate sunblocks with you as you can catch a sunburn quickly at high altitudes, take frequent breaks during your hikes and stay hydrated. The country has the best tasting and cleanest tap water, so don't waste your money buying water, in fact, there are some lakes where you can drink straight off them!

There are plenty of airport kiosks and souvenir shops with mouth-watering chocolates, avoid buying the Swiss brands there and instead look for the nearest supermarket to get better quality chocolates at half the price! Switzerland has its own currency, the Swiss Franc hence its wise to take out a small amount of cash on arrival just for exigencies and instead use your credit card everywhere else.
What to Eat!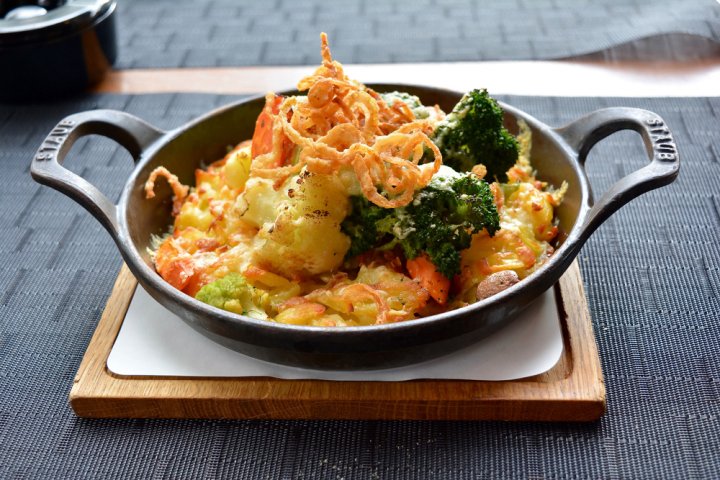 With an assortment of cuisines that have a wonderful influence on the German, French and north Italian cultures, Switzerland has a massive food culture that varies from region to region. With most of the popular dishes spanning local borders, there's room for a feast! Some of the most popular eatables include Rosti-Fried potatoes, one of the country's iconic national dishes, usually eaten with a side helping of bacon, fried eggs and melted raclette cheese. Then there's the Swiss Fondue, dipping the bread in a pot filled with melted cheese, paired with white wine and winding up with either warm tea or a Schnapps during winters.

Raclette is a melted cheese, best served with jacket potatoes, gherkins, onions & pickled fruit. A recipe local to Zurich in the German community is the Zürcher Geschnetzeltes which is made of Zurich styled diced veal, calves' kidneys and sweetbreads sautéed in an onion gravy, butter, white wine, cream & mushrooms.
Top 10 Places to Visit in Switzerland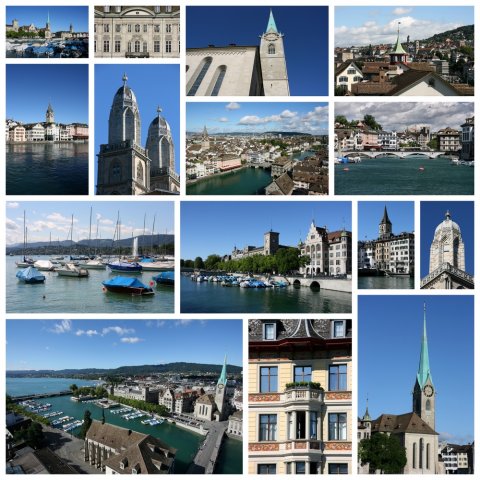 1. Matterhorn, Zermatt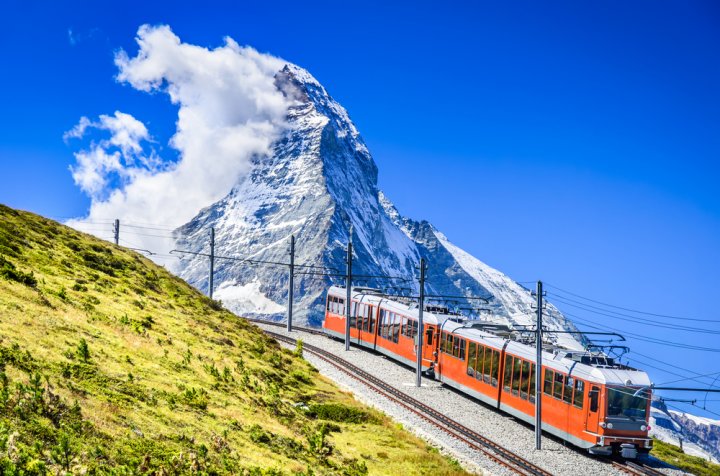 A mystical and majestic mountain range, the Matterhorn is a Swiss landmark located at the western Swiss Canton of Valais between Zermatt and the Italian resort of Breuil-Cervinia. At nearly 4500m, the glorious peaks of Matterhorn emerge over the breathtaking hilly panorama and offer all nature enthusiasts much needed peace and tranquillity! A vast range of magnificent and picturesque attractions await exploration around the Matterhorn, some of the best excursions include Gornergrat – a 3000m mountain ridge, the Rothorn – a Matterhorn glacier which is one of the highest ski regions in Europe during the summers and is open throughout the year. Then, there's Matterhorn Museum which showcases the historic transformation of Zermatt from a highland village to an Alpine Holiday Resort, including some of the best pictures and displays with details of Matterhorn's initial ascent.

The climate in Zermatt's fairly pleasant up to autumn and the best time to visit here during the months of June and September, the summer season, with temperature ranging from 12 to 25 degree Celsius. September sees a busy period in terms of tourism and is considered the best time to go hiking, bicycling, skiing and other adventures sports. November through January is yet another busy season for adventure travellers, during which accommodation is premium, reservations made in advance are a prerequisite and despite the temperature dipping below zero! Mount Matterhorn is filled to the brim by skiing enthusiasts from all over the world.
2. Lake Geneva & Neighboring Cities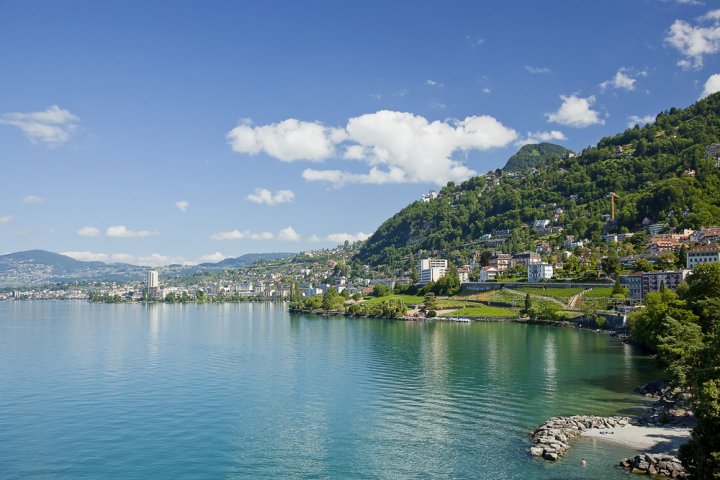 Shimmering lake with the setting sun's rays hitting the trees, the breathtaking feeling of soaring high up within the air on a zip line, or a fun and frolicking trail, better still unique shopping experiences, delicious food or a pampering spa experience, these are but just a few things you can indulge in at Lake Geneva, rich with colours, taste and events befitting all seasons. With an assortment of activities and experience for all kinds of travellers, Lake Geneva offers nature expeditions, adventure sports, art exhibitions, spectacular getaways and gold outings in abundance. You can visit adventure parks, attend festivals or fairs, indulge in hiking or biking trails, go horseback riding or explore skiing, cruising across snowmobile trails and more!

A romantic boat cruise, parasailing with the family or a private fishing charters, in winters there's so much more to do at Lake Geneva than just skating or ice-fishing. The best time to be at Geneva is during summers in June through August when the weather's both mild and breezy boasting of plenty of sun with the usual episodes of rainfall, making it the most opportune time to explore a Cruise on Lake Geneva, despite the crowd.
3. Chateau de Chillon, Montreux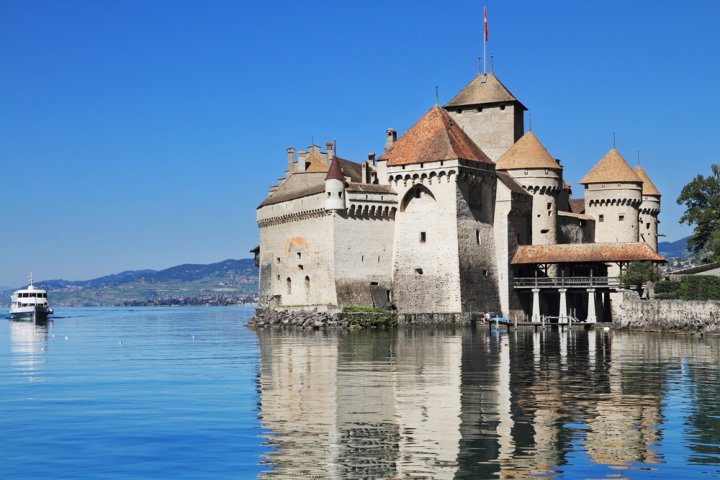 One of the most frequented castles in Switzerland and Europe, the Chillon Castle is known as an island castle, located on the eastern end of Lake Geneva, on the narrow shore between Montreux and Villeneuve. The Castle of Chillon stands tall after innumerable acts of constant construction, adaptations, renovation and refurbishing. The excavations from the end of the 19th century led by an archaeologist Albert Naef confirm that the site has been around since the Bronze age! And the rocky island on which the castle stands today was both a natural shield and a prominent position to manage the passage between the Northern and Southern Europe. Visiting the Castle is like going back in time, where each hall or room reveals the castle's history and the modern-day facilities enable visitors to understand the daily routine of the Court of Savoy and the Bernese Bailiffs.

The highlights of a tour to the Castle of Chillon include exploring the underground architecture of the Gothic Cathedrals of the 13th century, the Courtyards, the Great Halls and their windows with a beautiful view of the Lake, the Bernese chamber, the Camera Domini with 14th century murals of medieval symbols, the chapel, defenses, weapons room and more. Chillon is open to visitors for tours for an entrance fee, with parking space and a dedicated bus stop. Chillon also arranges fairs, artistic and popular performances, as well as concerts throughout the year.
4. Lugano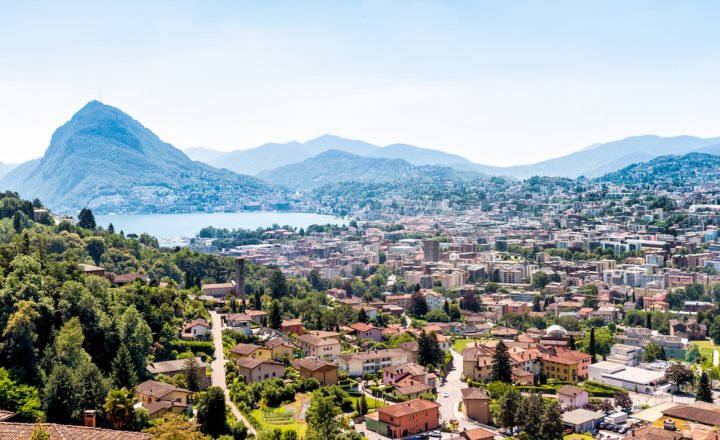 One of the largest towns in the vacation destination of Ticino, Lugano isn't just the 3rd most significant financial and conference, banking–cum business hub but also a place renowned for its breathtaking parks, flowers, sacred sites and villas. With Mediterranean flair, the town has a lot to offer as a world-class city, that combines the charm, being a small town. Located at the bay on Lake Lugano's northern side, with encompassing mountains that bring in splendid views, Lugano is a traffic-free historic town centre with several buildings in the Italianate Lombardy style, the mountain lake, the exclusive museums and an ever packaged, but entertaining series of events for its visitors.

The town's squares and arcades and innumerable parks with subtropical flora invite a wandering traveller to just be, laze around and enjoy the beautiful ambience. By the lakeside promenade are the Belvedere Gardens, where the parks boast of the beautiful camellias and magnolias, not to forget the modern works of art. Art enthusiasts find their paradise in this city of art & architecture by the class of the exhibitions that are held here. The Monte San Salvatore and Monte Brè, two of the closest mountains to Lugano provide a magnificent panoramic view of the town, the lake and its alpine scenery. A walk down from Mount Brè to the village with its typical look and feel also has noteworthy works of art here. Further ahead from the San Salvatore, another popular site the scenic Carona to Lugano, where you can take a boat trip back to the town to round off their day's activities and experiences.

With a subtropical humid climate, Lugano's summers are usually warm & humid, while winter's typically mild. The average temperature is usually 12-13 degree Celsius. Winter months between November through February are the coldest part of the year, March through April witness pleasant weather making it the best time to visit Lugano. Mostly for the town of Lugano is up and about to service the tourist crowd.
5. Jungfrau Region
While the whole of Switzerland is blissfully heaven on earth, picking one such spot which is the most gorgeous one is next to impossible! However, the Jungfrau region is one of the leading contenders should there be a list of such scenic locations. The iconic mountain landscape is popular for its alpine peaks, large glaciers, expansive meadows and thundering waterfalls, with a wide range of breathtaking activities that can be enjoyed through any season.

Situated in the Bernese Oberland, Switzerland, the Jungfrau region is named after the famous mountain Jungfrau which means virgin. With its imposing peaks and a selection of some of the choicest leisure activities and several accommodation options, the Jungfrau region is highly desirable. Of the best places to see in this region, some of the most popular tourist attractions include the Jungfraujoch, Lauterbrunnen, Schilthorn and Piz Gloria, Wengen, Grindelwald, Mürren, Trümmelbach Falls and Faulhorn. The Jungfraujoch is a small village and the highest railroad station in Europe at 3,454m, with a series of research centres, underground passages, hotels and restaurants, not to forget an Ice-Palace that's been carved out of a glacier.

Then there's the Lauterbrunnen valley which is a typical alpine valley enclosed between sheer rock walls over innumerable gorgeous waterfalls dropping like ribbons of froth! The valley's no less of a paradise for the skiers and walkers with beautiful climbs on offer. The Schilthornbahn is a nearly 7,000m long cableway that ascends in 34min at an elevated level of 2,970m. And one of the best reasons to come here is to enjoy the food at its revolving restaurant the Piz Gloria with its famous James Bond experiences. Wengen is a car-free resort half way up the Eiger which can only be reached on foot or on a rack railway from Lauterbrunnen. Grindelwald is a village filled with narrow lanes, and scenic chalets established amidst alpine meadows with its landmark characteristics of the 3,104-meter Mettenberger and 3,701-meter Wetterhorn.

The best time to visit the Jungfrau Region is during summers (June through September), with July & August being the most crowded months for tourists.
6. Lucerne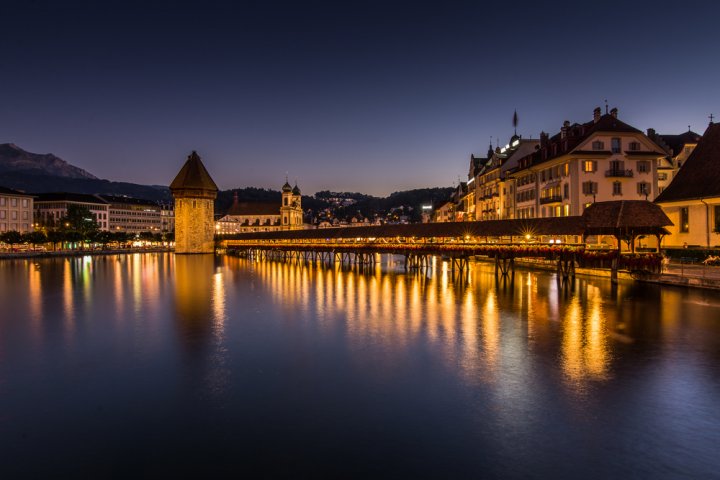 One of Switzerland's compact cities, that's known for its well-maintained medieval architecture, Lucerne is located amid the snow-capped mountains on Lake Lucerne with its old town, the colourful Altstadt bordered by a 14th-century fortification. With a populace of nearly 82,000 people, the town of Lucerne's most popular in central Switzerland and the hub for transportation, culture, economics and media.

In terms of its magnificent sights, the city spans the Reuss with a number of bridges, primarily the Chapel bridge which is 660ft long which also houses a series of paintings from the 17th century portraying events from the town's historic era. The bridge and its tower are Lucerne's most popular landmarks. The other places of interest in Lucerne include the Spreuer bridge with a series of medieval-style 17th century plague paintings and a small chapel, the Twin Needle towers of the Church of St. Leodegar with richly ornate interiors, the Swiss Museum of transport which is a comprehensive museum in the north-east section of the city, with exhibits of varied transportation models that include aircrafts, locomotives, automobiles and ships.

The city hosts a lovely series of popular festivals through the year, like the classical music festival in summer, with its festival orchestra that has a handpicked ensemble of the finest instrumentalists from across the world, then the pop music festival B which focuses on international musical genres of alternative, indie-rock, experimental rock and more. The blue balls festival offers jazz, punk and blues to the Lake Promenade and the cultural & conventional halls of Lucerne, the festival Rose d'Or for television entertainment and the well-known comic festival Fumetto invites an international audience.
7. Rhine Falls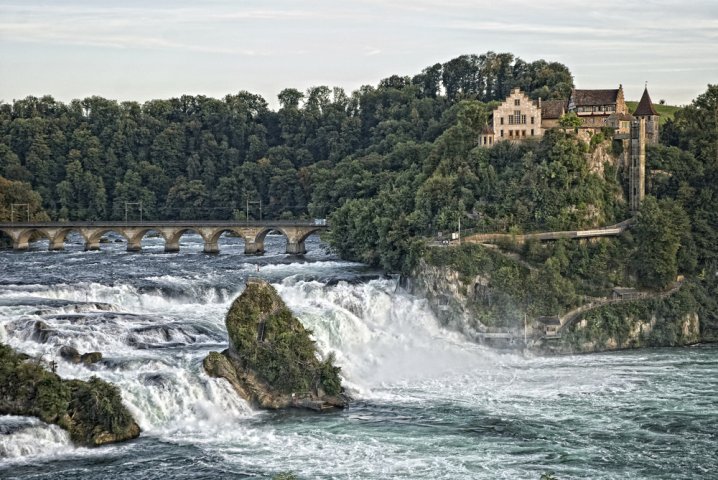 Rhine Falls, one of the largest waterfalls in Switzerland and Europe is located on the Hine Rhine, bordered between the cantons of Schaffhausen and Zurich. The origin of the Rhine falls came into being during the transitional process of hard chalk turning into soft gravel over a breadth of 150m, with over 100 cubic meters of water rushing into the deep at the rate of 23m per second!

The falls encompass a mighty rock that's stood the test of time and nature's fury over a 1000 years and can be reached en route a circular tour of the falls. It is like standing in the midst of the waterfall atop platforms jutting out & hovering partially over the Rhine. The River Rhine apart from its most visible attraction also carries significant features of the landscape it passes, edged by castles and fortifications. While the Rhine Falls holds enthralling views, witnessing them during the night when the falls are illuminated and on some occasions, there are fireworks, makes it a spectacular experience.

Adventure enthusiasts can enjoy a visit to the Adventure Park where they can indulge in climbing, follow an aerial route from treetop to treetop, experience free-falls or a zip-wire ride at the Panorama Express, a walk around the Rhine falls Basin with an inclusive hike of about 3-4km or the circular trail which is for 8km.

You can visit the Rhine falls for most parts of the year with a charm attached to its visual appeal in different seasons. For instance, during winters, instead of canoeing, walks are much preferred.
8. Zurich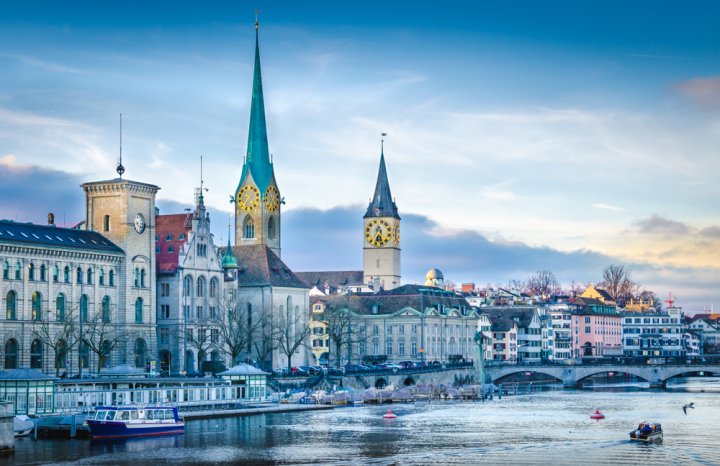 One of Switzerland's largest cities, Zurich is situated in the north central part at the northwestern tip of Lake Zürich. The city's filled with several art galleries and museums that include the Swiss National Museum and the Kunsthaus. Being a leading city of international repute, Zurich is the world's largest financial centres with a comparatively smaller population. Located at 1,339 ft above the sea level on the northern end of Lake Zurich, has an oceanic climate with a humid continental climate at the higher levels with a warm summer and four distinct seasons.

Most of Zurich's tourist attractions are situated on either side of the Limmat between Lake Zurich and the main railway station, with a series of churches and houses of the old town bunched here, and the premium/high-end retail shops along the renowned Bahnhofstrasse. Zurich also has a number of parks and nature laden attractions like the Zoological Garden with over 260 species of animals that include snow leopards, Indian lions, Amur leopards, pandas and otters, the Chinese garden which is symbolic of one of the main themes behind the Chinese culture – The 3 Friends of Winter, pine-bamboo-plum, 3 plants that brave the cold season together, The Botanical Garden that has about 15,000 varieties of plants and trees with some rare species from Africa's south-west region.

Popular for its glitzy lifestyles, high-end shopping and fancy chocolates, Zurich is one of the most expensive places in the world, and amidst a score of tourist attractions that allure visitors through the year, one such spot is the Uetliberg for the city's best views at 871 m. The broad walkway is illuminated in the night, leading up to the peak's restaurant which is glass-enclosed. During the day you can experience the picturesque views from the lookout tower across the Valais, Bernese and Glarus Alps, with the Black forest to the north and the Säntis to the east. During the winters, riding to Uetliberg for a Fondue dinner and illuminated snow and beautiful city views is a favourite activity in Zurich during the winter.
9. Interlaken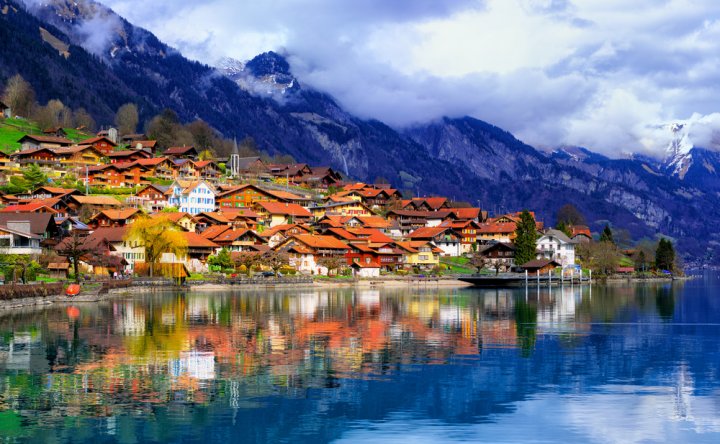 Located at the heart of the Bernese Alps and surrounded by crystal clear lakes, Interlaken is central Switzerland's paradise, situated on a narrow strip of land, amid the Lake Thun and Lake Brienz. Interlaken's magnificent landscape has a lot to offer in terms of places to see, things to do. Irrespective of whether you're an adventurous traveller or a laid back backpacker, from white water rafting, paragliding, canoeing to finding things that help you unwind and relax at your pace, there's enough and more to do in Interlaken.

One of the best ways to explore Interlaken is to board the Bodeli-Bahn tourist train or the Bodeli-Tram which is horse-drawn to enjoy a nostalgic ride of a lifetime. You can take the usual guided tours as well with a pub crawl included in! The Höhe Matte is one of the best places to visit for snow-capped visuals of Eiger, Jungfrau and Mönch, with a large open park in the town's heart and a landing spot for paragliders or hang gliders. Halfway along Höheweg is Interlaken's Casino & Congress centre which is encompassed with well-manicured gardens and a flower clock with regular series of shows, concerts and ample opportunities to play at the Casino.

Interlaken's rich with luxury, chain and souvenir shops and stores with over a kilometre's stretch of a shopping strip with designer watches and jewellery stores, ice cream parlours, cafes & restaurants with outdoor dining in summer. Interlaken's spa and wellness centres are the best after a long day of touring with a massage, body treatment or relaxing in the healing waters of their luxurious spas. If you enjoy hiking, there are plenty of trails for all kinds of fitness levels and travellers, then there's canyoning where you can get up close and personal with some of the glorious waterfalls, canyon jumps for the thrill of a lifetime and gorgeous views of the surrounding landscape. Besides all this, there's skiing, bungee jumping, kayaking as well to enjoy.
10. Bern
Bern or Berne is Switzerland's de facto capital that's located on the Swiss Plateau in Bern's Canton, a bit west to the centre of Switzerland. Bern's city structure is primarily medieval and is considered a Cultural World heritage site by UNESCO, with Zytglogge being one of its most renowned tourist attractions. This elaborate medieval clock tower is made with moving puppets with an impressive 15th-century Gothic Cathedral and a 15th-century town hall. The town has one of the longest covered shopping promenades in Europe thanks to 4 miles of arcades.

The city also has a bear pit called the Bärengraben at the far end of the Nydeggbrücke for its heraldic animals and houses four bears in an open-air enclosure currently, with two younger bears in the Dählhölzli Zoo. There's the Rose Garden from where you can enjoy a panoramic view of the medieval town centre. It is a well-maintained rosarium atop a hill that has been converted into a park from a cemetery. Bern is also home to over 114 Swiss Heritage Sites of national significance.

The City of Fountains, Einstein House, the Bern Minster, The Granary, Bern Historical Museum, Marzili, Jegenstorf Castle, Prison Tower and more, there's so much to see and do in Bern, that your time will not be enough to cover it all!
Bonus Tip: Cultural Tips about Switzerland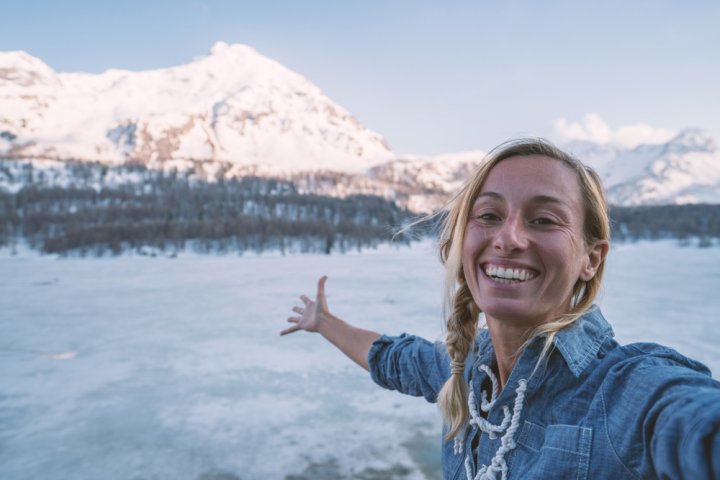 Here are a few cultural tips for your easy travelling in Switzerland.
Language – Switzerland has four official languages, German, French, Romansh and Italian. While the western provinces or Cantons like Geneva, Lausanne and Neuchâtel speak French, the southern provinces speak Italian and a majority of Switzerland speaks in German, with a very small portion in Romansh. Most Swiss people also have a functional grasp of English.


Avoid Small Talk – This part of the world strongly discourages unnecessary and small talks, especially with the support staff, they aren't very warm or welcoming in their culture to strangers.


Early to bed & early to rise – Life in Switzerland wakes up as early as 6 am for business and shuts down early as well. So it is best to operate in the functional hours of 6 am to 6 pm.


Dull Nightlife – Nightlife in Switzerland is quite dull and not really the place for pub hopping or dancing all night long. The best life to enjoy it if at all is in the student hub of Lausanne, which is about 45 minutes away from Geneva via train. It is best to be aware of public transportation schedule, as even on weekends they shut early.


Public Transit – Switzerland's public transportation network is quite robust and buying a swiss pass for your travel requirements is the best way to travel here. The pass's long term validity is 4 months and less than a week for short term stays. A 15 min commute every weekday would cost you about $50 a week.
From our editorial team
Plan Your Trip Properly
Make a list of all the places which you wish to visit and then start working on an itinerary. There are a lot of things where you could save some money, for instance, while travelling through the country, public transport can be much cheaper than on-board taxis. Plan every step carefully, from accommodation to travel so that not only you enjoy the best out of visiting this mesmerising place but also able to save yourself from spending exorbitantly.