What are Immunity Booster Drinks?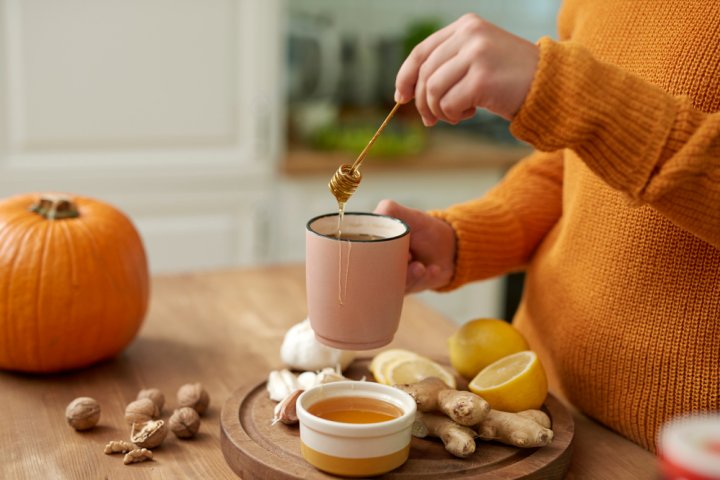 With the increasing risk and impact of virus infections, it has become really important for you to add immunity booster drinks to your diet. Adequate nutrition is an important way to build a more resilient immune system. Also, beverages play a vital role in maintaining good health. While drinking water helps you stay hydrated and slave off infection, there are several immunity booster drinks that help your body eliminate toxins, disease-causing bacteria, pathogens and disease-causing vectors, thus making your immunity stronger. These beverages are known as immunity booster drinks.
Why is it Important to Keep Your Immune System Strong in Today's Times
In the times of the COVID-19 pandemic, a robust immune system is one of the most significant advantages for you in order to fight infections and reduce the risk of catching a highly contagious disease. A healthy immune system stops the virus and bacteria from entering your body. Further, a strong immune system produces white blood cells and other chemicals to destroy the virus and hence, protects you from deadly diseases. A healthy lifestyle can help make your immune system as strong as possible. Some of the ways to keep your immune system healthy are mentioned below:
Eat plenty of fresh and canned fruits and green vegetables.
Have adequate amounts of citrus fruits such as oranges, lemons, limes and grapefruit.
Avoid smoking and drinking alcohol as much as you can.
Walking for about 30 minutes a day.
Get enough sleep.
Wash your hands regularly.
Note: Some of the immune system boosting foods are: ginger, garlic, onion, beans, yogurt, capsicum, broccoli, spinach and foods that contain good levels of vitamin-C. Eat healthy, unprocessed foods to ensure you are eating the right foods for your immune system and for overall health benefits.
Ayush Kadha Benefits with Its Recipe in Detail
The Ministry of Ayush provided guidelines regarding preventive health measures and boosting immunity based on Ayurvedic literature and scientific publications. The general method for enhancing immunity includes drinking warm water, yoga, use of spices like haldi (turmeric), jeera (cumin seeds), dhaniya (coriander powder) and garlic, drinking hot turmeric milk and herbal tea.

The Ministry Of Ayush shared a kadha recipe that helps to fight the virus and keeps you healthy. Kadha is a traditional Ayurvedic drink made from natural ingredients such as herbs and spices. It is effective in making the body's defences or disease-fighting ability strong. The recipe for preparing Ayush Kadha is as follows:
Ingredients:
Tulsi (basil): 4-6 leaves
Dalchini (cinnamon): 2-3 pieces
A pinch of black pepper
Munakka (raisins): 4
Shunthi (dry ginger)
Water
How to Make:
In a mortar pestle, take tulsi leaves, cinnamon and black pepper.
Crush into a rough paste.
In a saucepan take 4 cups of water and add ginger, raisins and add the paste prepared above.
Mix well and boil the above mixture for about 10 minutes until the flavours are absorbed well.
Filter the mixture into a cup. Drink warm.
You can add a teaspoon of jaggery (natural sugar) or lime juice, if needed, in order to add taste to the drink.
The Ministry has advised to drink herbal tea or kadha twice a day to fight the virus. Tulsi naturally boosts the immune system while cinnamon sticks and black pepper have antioxidant and antibacterial properties. Also, dry ginger is widely used as a painkiller, and raisins are very effective in healing respiratory problems, including dry cough.
Other Immunity Booster Drinks You Can Prepare at Home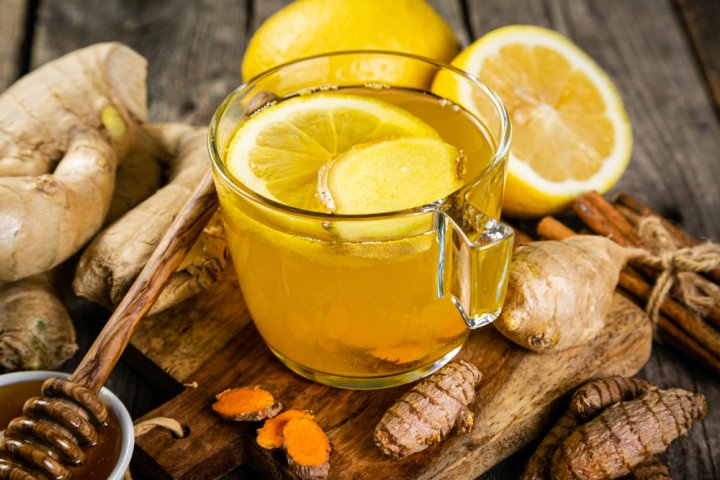 We can't emphasize enough the importance of keeping your immune system healthy in these difficult times, and if you're not convinced that Ayush Kadha is good enough for you, here are a few other immunity booster drinks that can be prepared at home, and in this way, you will get all the necessary nutrients and vitamins required for your body in the comfort of your home. Follow these simple steps to prepare one for yourself:
Turmeric Immunity Shot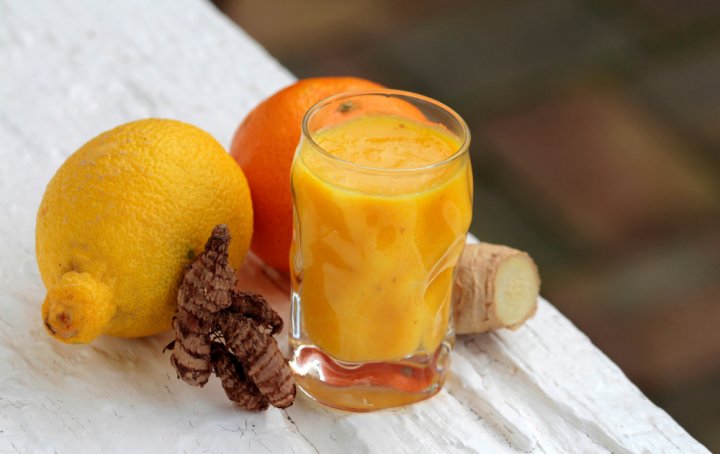 Turmeric is a great antioxidant and inflammatory agent. The recipe for preparing a turmeric immunity booster drink is given below:
Ingredients:
1 tsp black pepper
1 tsp lemon juice
Water (lukewarm)
1 tbsp turmeric powder (haldi powder)
How to Make:
Add 1 tsp turmeric powder and black pepper to lukewarm water.
Stir well and add 1 tsp lemon juice. Drink immediately.
Note:
You can use apple cider vinegar in place of lemon juice if required, or as per your taste.
Herbal Tea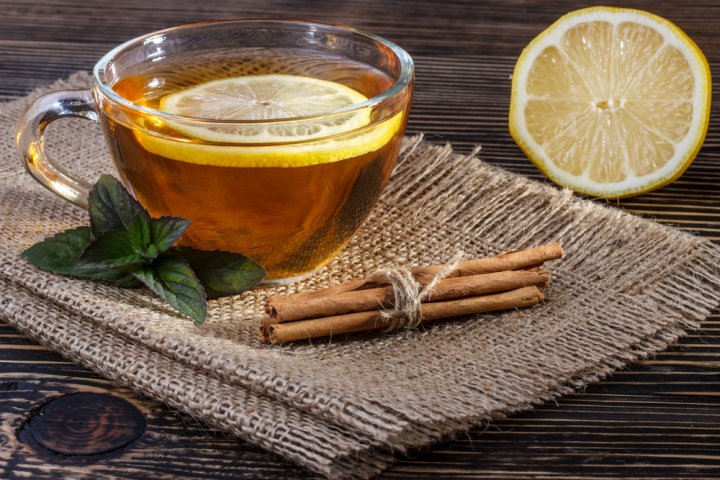 Drinking herbal tea has always been beneficial for curing flu and other infections. It has antioxidants that are highly effective in boosting immunity strength. The recipe for preparing herbal tea at home is given in the following simple steps:
Ingredients:
4-6 fresh tulsi leaves (basil leaves)
Dry ginger
1 tbsp ajwain
1 tbsp cardamom powder
1 pinch black pepper
1 tbsp cinnamon powder
½ tbsp turmeric powder
2-3 tbsp green tea leaves
1 tbsp jaggery (natural sugar) or honey (optional)
Lemon juice
Water
(All the ingredients have antioxidant, antibacterial properties, and other health benefits.)
How to Make:
Take 500 ml water in a saucepan.
Add tulsi leaves, dry ginger, ajwain, cardamom powder, black pepper, cinnamon powder, turmeric powder to the water.
Boil for about 10 minutes on medium heat.
Add green tea leaves and jaggery or 1 tbsp honey.
Boil for another 5 minutes. Stir well and pour it in a cup.
Add lemon juice to the mixture in the cup.
Serve immediately.
Golden Milk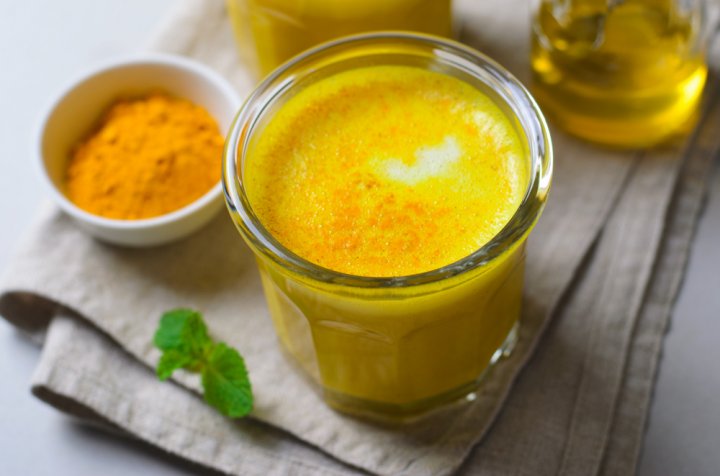 This drink with the goodness of milk, turmeric powder and ginger is absolutely delicious and healthy:
Ingredients:
2 cups almond milk
2 tbsp honey
1 tbsp turmeric powder
½ tbsp ginger
½ tbsp black pepper powder
How to Make:
Combine almond milk, turmeric powder, ginger and black pepper powder in a pan.
Heat the mixture over a low flame for 7-10 minutes. Do not boil.
Remove from the boil, strain and add 1 tbsp honey.
Mix well and serve warm.
Writer
Parth Kohli
Parth has been writing for BP-Guide India for well over a year. He is a budding entrepreneur and an avid learner, pursuing his education in business management (B.B.A.) from one of the central institutions in India. He is presently working on projects based on e-learning and digital marketing. In his spare time, he likes to read and write on various niches, such as the latest developments in sciences, technologies, cyberspace, among many other domains and topics.
From our editorial team
Focus on Boosting Your Immunity Naturally
All the recipes mentioned in this BP Guide use only natural ingredients commonly found in all Indian households and also known to have tremendous immunity boosting properties, since ancient times. We hope you would have decided which immunity boosting drink recipe you would like to try out first for your family. Stay connected with us for more such engaging content.