Some Interesting Facts about Coimbatore
Also known as Kovai and Koyamuthur, Coimbatore is the second most populated city in the state of Tamilnadu, with close to 2 million people residing in this city. Spread in an area of 247 sq. km., Coimbatore is a city blessed by the banks of the Noyyal River and the Western Ghats surrounding its perimeters.

It has also been chosen to be one amongst the hundred smart cities for the Smart Cities Mission and has also been rated by the National Crime Records Bureau report in 2015 as one of the safest cities in India for women. The city is famous for its exports of jewellery, poultry, wet grinders, and auto components and is termed as the "Manchester of South India" due to its vast textile industry.

Besides, Coimbatore has many textile mills and boasts of many textile research institutes like Sardar Vallabhbhai Patel International School of Textiles & Management, the South India Textile Research Institute (SITRA) and Central Institute for Cotton Research (CICR). Coimbatore is next only to Chennai in IT and BPO industry and has few technology parks in the city, helping the local youths to get jobs and accelerate the overall development of the city.
Best Time to Visit Coimbatore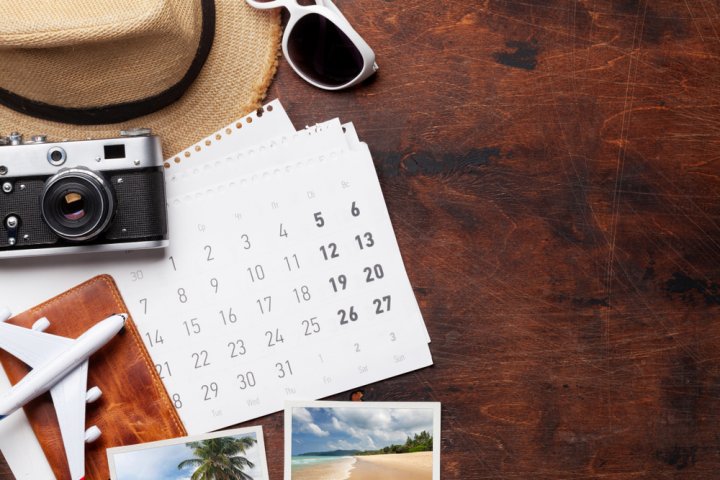 Coimbatore has varied temperatures and climatic conditions all year around. April to July are summer months, and the average temperature hovers between 25 degrees to 40 degrees centigrade, followed by monsoon months of July to November when the city receives moderate to heavy rains on and off. The winter months of December to March are the best months to plan a trip to Coimbatore as the temperature is mild and the weather is pleasant. You can also enjoy outdoor activities with ease and explore the beautiful places on a sunny day.
Few Do's and Don'ts While Visiting Coimbatore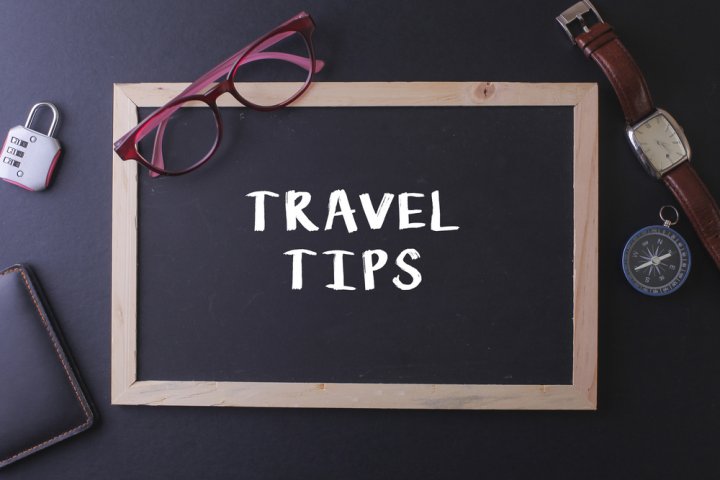 Starting with the activities to be done or places to be visited in Coimbatore, do visit the 112 feet tall Adiyogi Shiva Statue made of 500 tons of steel and which is recorded as the '"largest bust sculpture" in the Guinness World Book of Records. Do visit the Monkey Falls, which is a soul touching clean water waterfall and get mesmerized by the natural serenity and the soothing sound of the water falling on the rocks.

Do relish the South Indian foods like Dosa, Idli, Chutney, Vada, Sambhar, Rice, Rasam, Upma, Sweet Pongal, Payasam, and filter coffee. Do visit Masani Amman Temple to seek blessings of Masani Devi, also known as Shakti Devi, and get a spiritual retreat. Enjoy the beautiful architecture of Sree Ayyappan Temple which is honored as the second Sabarimala Temple by the devotees. Retreat your mind, body, and soul at the Nilgiri Biosphere Nature Park, which is house to more than 430 species of plants and varieties of mammals, reptiles, and birds. This Nature Park was declared a World Heritage Park in 2002. Bonus tip - Don't forget to shop in Brookefields mall before officially ending your trip.

Now, moving to a few cautions which should be taken as a first-time visitor to Coimbatore and these would help you to stay away from unnecessary trouble - Don't walk alone in the night; else, you might be questioned by the cops. If you are coming back from a movie or exhibition etc. then keep the tickets safe with you. Coimbatore is a clean city, so don't litter and use the bins. Take Ola, Uber, or Rapido for in-city transport instead of an auto unless you want to get in a fair haggling debate.
10 Best Places To Visit In Coimbatore
It's very difficult to mention all the places which are worth visiting in Coimbatore as this city has vivid natural scenic areas, temples which are architectural marvels, nature parks, waterfalls, and many such beautiful places. But, we have researched the most famous and visited ten locations in Coimbatore, which are worth visiting during your trip to this city.
Isha Yoga Centre
Situated at the foothills of Velliangiri, Isha Yoga Center is located at a serene and beautiful place on the outskirts of Coimbatore. Founded by Sadhguru Jaggi Vasudev in 1992, Isha Yoga Centre is a part of the Isha Foundation, which offers yoga programs for inner transformation and personal growth. It has branches all over India and in major cities around the world; hundreds of people visit here every year from different parts of the globe to experience and learn the four major parts of Yoga – Karma (Action), Kriya (Energy), Gyana (Knowledge) and Bhakti (devotion). The centre has a vast residential facility where full-time volunteers, international community of brahmacharis, and visitors provide a fulfilling environment to attain a higher level of self-consciousness, healthier body and understand one's full potential. You can book cottages and accommodation by booking at least two weeks in advance. Don't forget to visit Dhyanalinga Temple and Adiyogi Shiva bust on the premises.
Gedee Car Museum
Managed by a private trust G D Naidu Charities, founded by Late G.D. Naidu of Coimbatore, who was a renowned educationalist, philanthropist and inventor of his time; Gedee Car Museum has cars made in Japan, Britain, France, Germany and America and few antique models from India including the prototype of a small car designed by late G.D. Naidu himself. The old vehicles are carefully maintained by the trust, and all the essential information related to cars is displayed for the visitors.

The museum not only draws a crowd of car lovers and automobile engineering students but also of the common public. Apart from vintage cars, there are some latest and extraordinary models on display as well. The museum has an in house team of engineers who work hard to keep the vehicles in working condition and keep these shining machines on display for the world to see these engineering marvels.
Siruvani Falls and Dam
About 37 km to the west of Coimbatore city, amidst the lush green Western Ghats, lies the Siruvani falls and dam, popularly known as Siruvani Waterfalls (Kovai Kutralam Falls in local language). This waterfall and dam is located in Siruvani hills, and the waterfall is formed by the flow of Siruvani River emerging from deep forests. By road, you can reach the Siruvani Dam (Coimbatore receives its drinking water from this dam), and then from a nearby point, a 4 km trek would land you in front of the beautiful milky waterfall.

It's advisable not to go near the upper part of the falls as it's a dangerous area with slippery rocks and deep cliffs surrounding the area. Most visitors enjoy the splendid view and bathing at the bottom part of the falls. Frequent buses ply at regular intervals from Coimbatore to Siruvani Dam but ensure to leave early from your place of accommodation as the authorized officials ask everyone to vacate the area before 5:00 p.m. due to security reasons.
Anamalai Wildlife Sanctuary and National Park
Located at an altitude of 2400 meters amidst the Western Ghats, Annamalai Wildlife Sanctuary and National Park is situated 108 km far from Coimbatore, and the journey takes about 3-3:30 hours by bus or cab. Also known as Anamalai Tiger Reserve, it got the official "Tiger Reserve" status in 2007 and is spread in an area of 959 sq. km. The reserve touches the boundaries of Kodaikanal and Coimbatore, but the majority of the area of this Park is part of the Annamalai Hills. Tamil Nadu Forest Department takes care of this National Park, and it falls under their jurisdiction.

The reserve is so enormous that you will discover different types of Jungles inside the area; also, there are several portions reserved for agriculture. The entire Annamalai Tiger Reserve gets its share of power and water from the Amarvathy Dam. Local temples like the Kodanthur Kattalai Mariyamman Temple and the Thirumurthimalai Temple are also located within the park and are a centre for religious people. The Park timings are from 6:00 a.m. to 6:00 p.m. every day of the week, so do plan your visit accordingly.
Velliangiri Hills
Velliyangiri is famous for the Velliyangiri Temple, which is a shrine dedicated to Lord Shiva and is atop the Velliyangiri Hills at an altitude of 6000 ft. The famous hill temple is located about 40 km from Coimbatore City, and this is the only temple where devotees can see Pancha Linga (considered very sacred in Hindu religion). The festival of Mahashivratri is celebrated in a grand manner in this temple. Bus/cab will drop you at the foothills of Velliyangiri Mountain, and from there onwards, a 3 km trek through dense forests has to be covered on foot to reach the temple. During ascend to the temple, you can revere the beauty of flora and fauna, and if you have knowledge about Ayurvedic herbs, then you can find and pick many rare herbs from the forest.
TNAU Botanical Garden
Tamil Nadu Agricultural University is one of the oldest agricultural universities in India. The Botanical Garden is an extension of the University and is spread in around 300 acres of land. This Garden is a delight for students of Botany and Wildlife enthusiasts and equally adored and enjoyed by the visitors. There are hundreds of rare varieties of trees, herbs and shrubs and visitors can gather knowledge about the medicinal properties of the plants. And the garden is well maintained with blooming flowers like lilies, roses, carnations, marigold, chrysanthemums, etc. The garden has several incubators installed to grow the non-seasonal plants where the desired temperature and water measurement can be controlled manually for the proper growth of the plants.
Marudamalai Temple
Marudamalai Temple is located at the height of 500 ft on the Marudamalai Hill on the Western Ghats about 15 km to the north-west of Coimbatore city, and devotees can reach the top by bus/cab. Lord Muruga is the main deity of this temple, and this temple is believed to be built in the 12th century in Dravidian Architecture style, and you'll surely admire the skillful carvings done inside and outside the temple. Lord Murugan is seated on his peacock inside the sanctum sanctorum of this temple, and thousands of pilgrims visit here to see Lord and gain spiritual pleasure at this very place as this is one of the seven shrines of Lord Murugan on this planet. The hill has many herbs and plants which have medicinal properties and are used to make Ayurvedic medicines.
Kovai Kondattam Amusement Park
A beautiful and entertaining amusement park has been built by Tamil Movie star Vijay, the Kovai Kondattam amusement park is a fun place to spend hours of exciting and thrilling time with your family and friends. It has several water-based and dry rides, thus catering to every age group. The main attractions are Aqua Dance, Rock Climbing, Wave Pool, Hara-Kiri, Dashing Cars & Video Parlour. Other attractions here include Water Slides, Water Falls, Family Pool, Kids' Pool, Dashing Car, Family Train, Giant Wheel, Aqua Dance Pirate Ship, Chair-O-Plane and Merry-go-round, etc. The Park also holds a huge amphitheatre for live performances.
Aliyar Dam
Aliyar Reservoir is located in Aliyar Village near Pollachi town and is a 6.5 sq. km huge reservoir. The dam is located in the foothills of Anaimalai Hills of the Western Ghats and is about 65 km from Coimbatore. Some beautiful getaways have been built around the Dam for the entertainment of visitors, which include a garden, a park, play area, an aquarium, and a mini theme park maintained by Tamil Nadu Fisheries Corporation for visitors' enjoyment. Around two-third part of the reservoir is surrounded by mountains and along with the nearby water bodies, make for a serene view.
Gass Forest and Insect Museum
Founded by H.A. Gass, a British Forest Officer, in 1903, this museum houses a rich collection that ranges from birds, animals, and reptiles. Apart from wildlife, the Museum also showcases antique Arms, wood crafts, cultural artifacts, and a huge collection of insects and several other interesting items. The heritage museum building is 100 years old, and you'll notice varieties of different wood related items such as timber and non-timber products, bamboo items, objects made of cane and rubber, etc. This place will make you feel as if you are inside a mini forest within the city.
From our editorial team
Famous for its Textile Products
Popularly known as the Manchester of South India, Coimbatore is famous for its textile products. If there's one thing you want to bring back with you from Coimbatore, it has to be khadi products as here you will be able to find these in their finest quality. There are a lot of other souvenirs you can bring back home with you; however, khadicraft products top the list.