What Should You Know Before Buying an Airfryer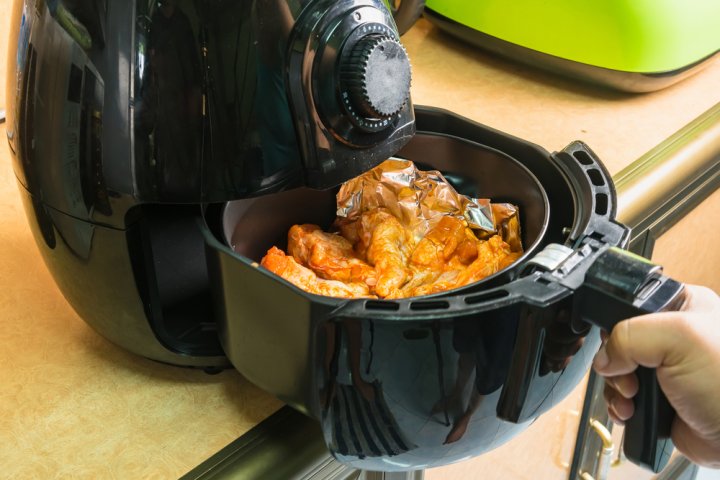 Air fryers are our go-to appliance in the kitchen for cooking something tasty and healthy. Not feeling guilty while munching on those crispy potato snacks, bacon, or pork chops is easily one of the best feelings in the world. However, if you are buying the air fryer for the first time, make sure that the brands do not burn a hole in your pocket. Here are the few tips you should follow to make an intelligent purchase.
Tips to Keep in Mind while Buying the Right Air Fryer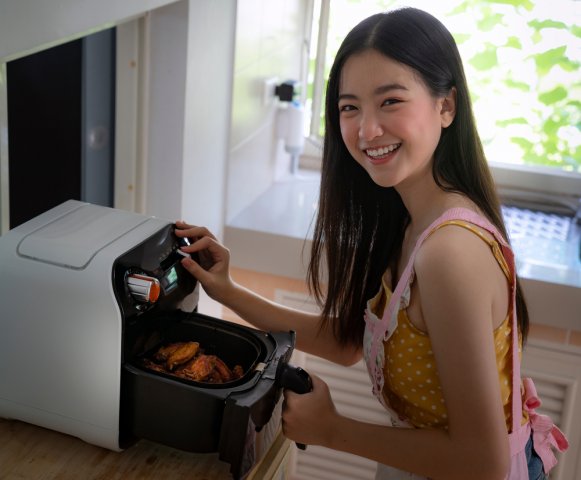 Check the Power Consumption: If you use air fryers daily for cooking snacks and other items, then ensure that you check their power consumption before making the purchase. An air fryer with a good rating should not consume more than 1 unit of electricity per session on average. Since air fryers do the cooking quickly, these appliances are energy savers. The rating is something that you should not ignore while selecting an air fryer for the household needs.


Enough Capacity: Air fryers come in different capacities, and the choice of it should depend on the type of food items you are planning to make frequently. For instance, a family of 6-7 would require you to have medium to larger units. Medium units, on average, will have the capacity between 1.8 litres to 2.5 litres. On the other hand, larger units will be in the range of somewhere around 5 litres or even more.


Safety and Temperature Control: Safety should be a priority when looking to buy the best air fryer. For instance, having cool handgrips should be preferred so that you do not burn your hand accidentally. Another thing that you should focus on while buying the right air fryer is the machine's base that should be heavy enough. The air fryer should not accidentally slip from the platform. Therefore, features like locking lid and exterior basket control should be in place.
Best Air Fryers to Buy Under Rs. 10000
Philips Daily Collection HD9218 Air Fryer
If you are looking for an air fryer that comes with rapid air technology and even quicker cooking, then Philips Daily collection air fryer should be your choice. One of this machine's best features is that it keeps the food crispy on the outside yet tender on the inside. Moreover, this air fryer from Philips lets you adjust your time and temperature, giving you an easy operation and cooking experience. You can buy this Air fryer from Amazon for Rs. 9,999.
GLEN Air Fryer 3045 800 Watt 2 Litre with 2 Year Warranty Air Fryer (2 L)
Another air fryer that we liked under Rs. 10000 is from the house of Glen. Of course, this air fryer gives you the food with less oil and fat without compromising the taste. The adjustable rotary knob also ensures that you can adjust the temperature according to the food to be cooked. On the other hand, the cool touch handle ensures that you do not accidentally burn your skin while taking out the tray. If you are looking for an affordable and good quality air fryer, this one from GLEN is the one you can buy for Rs. 3,949 only from Flipkart.
Inalsa Frylight 2.9 L Deep fryer
Use this fryer for both air frying as well as deep-frying for cooking perfect crisp foods. This air fryer comes with different temperature setting modes for cooking various foods such as french fries, chicken, and so on. Along with the useful features, you also get two years manufacturers' warranty, which makes this air fryer totally worth your money. You can buy this Inalsa air and deep fryer for an affordable price of Rs. 5,555 from PaytmMall.
Hilton 3.5 L Air Fryer (3.5 L)
For our last choice, we would suggest this air fryer from Hilton, a perfect solution for all your food frying needs in which you can cook food with less oil without compromising nutrition. This air fryer from Hilton can be multi-functional. You can fry, bake, roast, and grill the food by setting different variations. Moreover, Hilton's air fryer does not cost a bomb and is available on Flipkart for just Rs. 3,990.
Mistakes to Avoid When Using an Air Fryer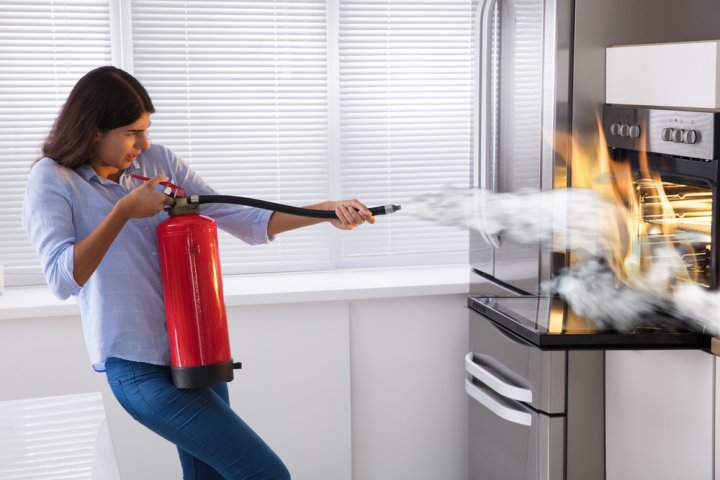 Air Fryers have become a kitchen essential in modern homes and are a boon for health-conscious people. There are a variety of air fryers with different features and functionalities under every price point. However, we tend to make certain mistakes while using the Air fryer for the first time. Avoid making these two most common mistakes while using the Air Fryer for the first time.
Don't Cook Already Fried Food: A major difference between the oven and air fryer is that the former can also be used to heat the cooked food. It is not advisable to cook the packaged foods in the air fryer because these foods are already fried. The entire idea of having an air fryer is to ensure less fat consumption. However, foods that are already fried would not solve your purpose of eating healthy even when you are putting it in the air fryer. Therefore, many health experts suggest that the food should be cooked in the air fryer from scratch.


Frequent Washing Should Be Avoided: Putting the removable parts in the dishwasher is something that you should avoid at all costs. Instead, take some warm water and soap to clean up the removable parts. Nowadays, almost all air fryers come with removable parts making it easier to use and clean.
A Useful Gadget that Makes us Keep Healthy!
Air Fryers are undoubtedly one of the best innovations when it comes to kitchen appliances. In a world where everything is fast forward, we end up paying the least attention to our health. As a result, eating outside food and a lot of junk becomes a part of life. However, there is no more worry about you intaking extra fat, oil, and cholesterol with air fryers. Buy a good air fryer and transform your favourite foods from oily and junk to healthy.
From our editorial team
Get Best of Both the Worlds: Deliciousness + Healthy!
You would be surprised to find the number of dishes you can prepare using an air fryer. French fries and air-fried chicken are just two of the mouth-watering examples of these dishes. And the best part is, the dishes have mush lesser calories compared to their deep-fried counterparts! An air fryer is definitely worth a buy today.