Instagram: Your Next Shopping Destination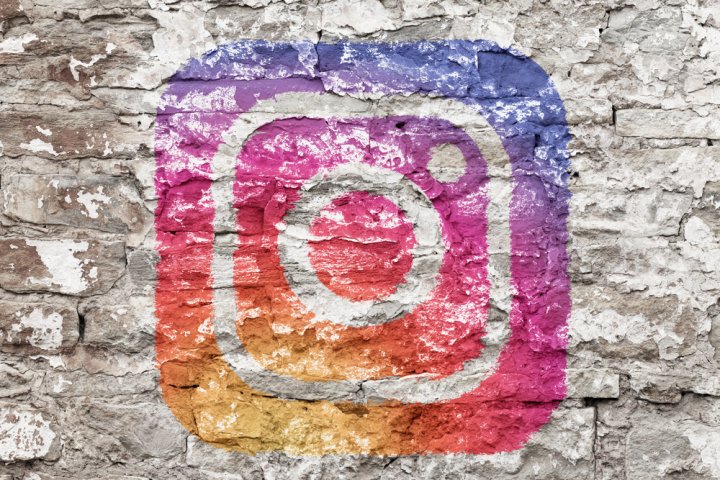 Social media is surely one of the most fantastic inventions of our generation. It initially started off as a way to connect people but has slowly evolved into an indispensable networking tool. With LinkedIn we can connect with people on the professional front and Facebook helps us to connect with our loved ones.

The other popular hub is Instagram. It began as a place to share images, connect with different people and became so much more, like an important platform to showcase new fashion trends. What's more, many retailers and designers display their wares here so if you like something that you see, you have the very real option of buying it as well! Thus, it is the perfect place for all fashion fanatics to hang out and get to know about new fashion innovations. With newer trends evolving in a regular phase, this generation needs a place to show off and buy too.
Choose the Right Hashtags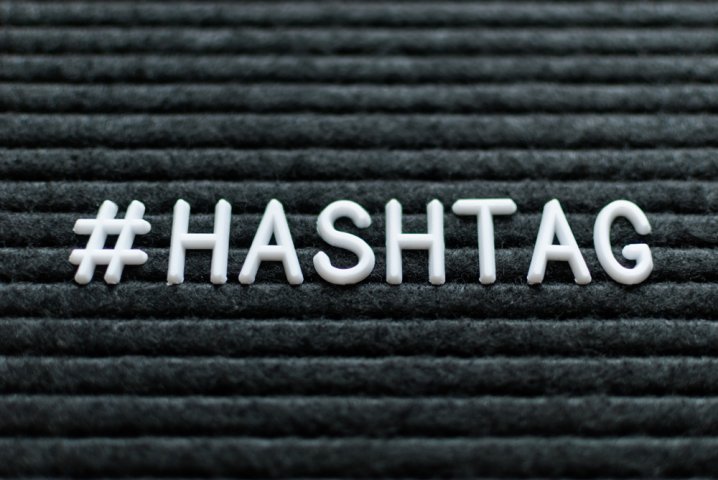 Hash tags can make or break your post because unless you have a massive following, these are the tools that will get your images noticed. That apart, you can use them to get likeminded people to get access to your posts, and vise versa, use them to locate things you're interested in. It's of utmost importance to understand how to use them if you want to make best use of social media. From posting photographs to writing blogs and photography, it is one of the trendiest posting techniques followed. Millennials love to share their thoughts online using trendy images and ideas. Use of hash tags helps them in doing this and also find posts that are going viral.

For example if you are planning to buy a wedding lehenga there are certain hash tags you could follow like #lehengas, #weddinglehengas #weddingblouses etc. These hash tags will cater you with some of the best blogs, pictures or sellers currently trending in the market. So when you want to follow the newest trend, following similar hash tags will help you know more.
Follow the Right Labels and Designers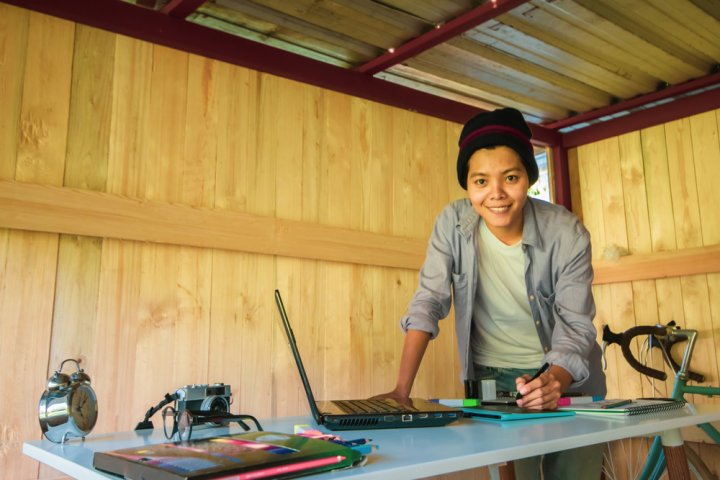 Instagram is mandatory for celebrities and their fashion designers to connect and showcase their creativity and talent. When you need inspiration for your next outfit, you stalk your favourite celebs to see what they are wearing. Following their designers help you know more. Every fashion label or designer's Instagram handle is filled with recent trends and designs for their upcoming shows and collections. It helps you to understand new trends. There are certain, smaller labels that are evolving and becoming the next big thing. Follow the right ones and become the fashionista!
Follow Trending Blogs with Maximum Followers to Know Better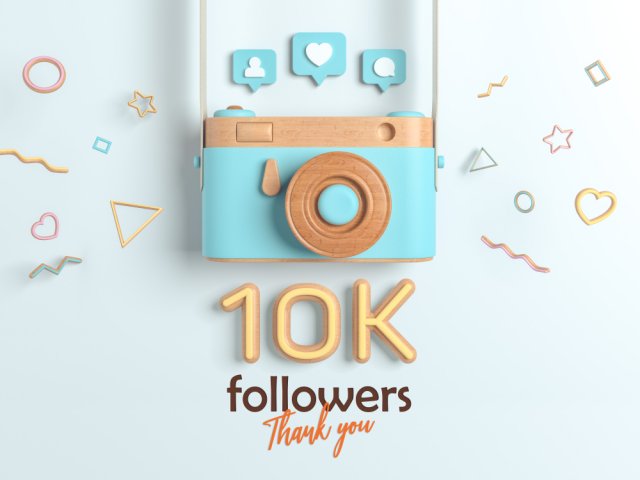 There are some fashionistas who are a great source of the latest trends. Their job is to notice and comment on the recent trends in dressing styles. From contemporary to modern styles they help you get savvy with every small detail. Try to find out such bloggers or fashionistas having the maximum followers. We are sure you will get to know what you want and what you don't about fashion.
Follow Trending Wedding Designs for the Sylish Lehenga Options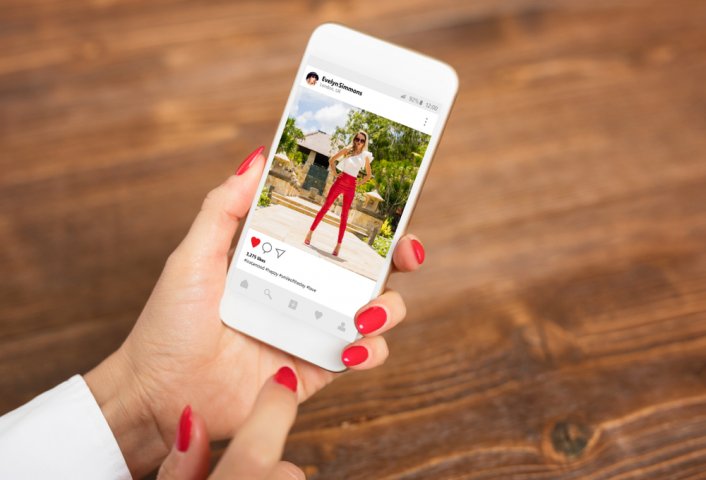 You are about to get married in a few months. You are clueless about your trousseau. How to shop? Where to start? Instagram is quite a saviour guys !! Follow top wedding organizers, photographer to know how people around you have dressed or decked up their wedding venues. On the other hand, keep a hard eye on new age wedding designers. They might just give you the best options for your wedding lehenga. Follow are some of the wedding labels to know more about trends.
No More Merely Drooling Over the Perfect Instagram Lehengas! Shop for the Best Ones with Us
Papa Don't Preach by Shubika
Typical wedding lehengas are steadily heading into extinction. Make no mistake, they are still around. But more and more brides are looking for something different; That unique dress which will set her apart. Everyone wants to dress up stylishly and in a modern way. Designers have slowly started working on making ethnic pieces different and unique.

Shubika brings two such newer style designs to us. One is the ice blue tulle neon embellished lehenga and the other is blue based printed lehenga with a purple blouse. The former will look gorgeous on slender women. The butterfly choli in blue will add on the attire and will enhance your beauty to a 10 on 10. On the other hand, the latter can be used by women of different body types. The lehenga is not your general blue design but the patterns across it are authentic with a tassel looking border. The attire is suitable for different festivities and weddings.
Chamee and Palak - White Lehenga
White was never a top choice when it comes to lehenga. But it is an iconic colour in itself. Mindsets have changed and people are more prone to change even with fashion sense. So why not give white a chance for your pre-wedding ceremonies?

The Chamee and Palak white lehenga is a genuine authentic beauty. This beautiful lehenga is a picturesque beauty. The organza appliqué mixed with the sequin skirt and embroidered choli is pure bliss. The ruffled sleeves add more beauty to the dress making it even more authentic and sexy at the same time. Suitable for women of different walks, it can surely be the next wedding dress for you. Do remember for prices of these sellers you have to ping them.
Ayush Kejriwal Designs
Kanjeeveram is one of the top choices of a south Indian wedding. This classic fabric is extraordinary beauty in itself. Ayush Kejriwal brings the classy Kanjeeveram silk with a twist of its own. The saree is a beautiful work of golden and silver with orange and blue as the highlights. The dress is a product of authentic inspiration from our ancient roots. The silver Ganga Jamuna border makes it an obvious choice for your wedding shopping. The traditional saree can be opted with a beautiful floral bun or a traditional pleat with temple jewellery to match the whole look. Try to choose more ethnic jewellery instead of junk pieces.
Sanna Mehan Label
Girls dream of fairytale weddings. The long gown length lehengas, the subtle colours and a charming prince on a horse or a BMW preferably. We are not sure of the other things. But we could surely doll you up in mauve ombre Anarkali design cape lehenga. Part of the Sanna Mehan label, this dress is the ultimate desire of every woman. This bridal trousseau is perfect for your cocktail wedding and night gathering.

A classy embroidered upper torso with a lengthy ruffled bottom lehenga style. We are sure that this dress is making your heart skip a beat. The cape style just adds a new twist to the whole design. The designer gown can be paired up with a floral hairstyle and dangle earrings. Don't overdo the makeup for such designs; Keeping it subtle is the trick.
Rianta's Official Label
Pink shades are always the heart of every wedding wardrobe. An Indian wedding is incomplete without this shade of dress worn by the bride. Rianta's official brings a beautiful pair of Anarkali lehenga in the dark pink shade. Heavy designs, beautiful embroidery on the choli and the front slit make it trendy and comfortable both at the same time. The border of this dress is classy gota patti. The fabric with its designs and intricate embroidery is sure to catch some eyes on the floor. This is a perfect fit when shopping for your wedding.

Another feature which makes these colour specials is that it suits the Indian skin tone. You may be a fair complexioned person or more on the darker side, this dress completes your wedding look. For Indian wedding ceremonies, this look can be easily used in your Roka or Mehendi ceremony. But be sure that you don't go with a full hand mehendi with such attires. The dress can be teamed up with ethnic gold jewellery to match perfectly.
Mishru Official
Lakme Fashion week is one of the most popular fashion shows in India. Mishruofficial presented a dreamy wedding lehenga worn by the spectacular Diana Penty. We are sure that you had eyes on it. With more than 2k likes, this dress is the perfect wedding lehenga for, your wedding. The sober purple shade with ivory based embroidery is a classy choice to make. Presented in the runway dream as part of Lakme India2019 this is a perfect wedding dress for your main day. Be it a night wedding or a day one it is sure to win the hearts of hundreds. This attire was a showstopper then and will be a winner at your wedding. This classy piece offers intricate beadwork on the border and choli. Also, the choli is short and stylish to make it even more trendy.
Twisted Threads
We all have seen Bollywood heroines dressed up in typical traditional lehenga cholis. For your haldi ceremonies, you could do this beautiful yellow lehenga choli by twisted threads. The blouse is has a simple round neck design with a pink border and gold polka dot work all over it. The lehenga is really simple with birdcage patterns and a few tassels to outshine the pattern. The pink tassels take the dress to the next level. Not only as part of a haldi ceremony, but this outfit is also a perfect fit all those bridesmaid dress needs. The dupattas for the lehenga is a little contrast in mehendi colour with simple golden border. This simple dress can be teamed up with a pair of flower jewellery and flower maang tikka for an authentic haldi look. In case you want to avoid flower based neckpieces, you can easily team it up with silver junk jewellery.
Anjul Bhandhari Designs
Special and exquisite work dupattas with beautiful pastel shades are the trending designs of the season. Anjul Bhandari Designs welcomes one such masterpiece in a pastel peach shade. The attire is a beautifully handcrafted piece with traditional hand embroidery and marori border details on the dupattas. The traditional ethnic piece is the special handloom work from Lucknow.

The Lucknow nakashi work has always been recognized in Indian attires. The Afroze lehenga is a must buy for all those pretty faces who have a love for ancient heritage and handloom work. This wedding lehenga will be a perfect fit for your wedding wardrobe. Suitable for almost all different Indian skin types it is an ideal choice for your wedding shopping. Pair this beautiful attire with an open hair or slight curly style. You can also experiment with your jewellery here and go a little silver or oxidized to give a little change and soul to the dress.
Mrunalini Rao Lehengas
Taking scenes from the famous Yah Raj weddings, there are times when you want to spend and have a pricey affair like a celeb. Don't worry we have a perfect royal attire to fulfil all your desires. The Champagne Embroidered Mrunalin Rao lehenga is the perfect fit for all your fairytale wedding dreams. The dress is straight out of a Bollywood theme song.

The gorgeous embroidered work in the champagne colour is a girls' dream and desire. This Bollywood-style dress has a beautiful solid blouse with beautiful embroidery work and a backless pattern to drool over. Try to match your jewellery with the colour of your dress. Pair it up with a choker and dangle earrings to enhance the look.
Instagram Shops for Indian Wear Worth Keeping Tabs On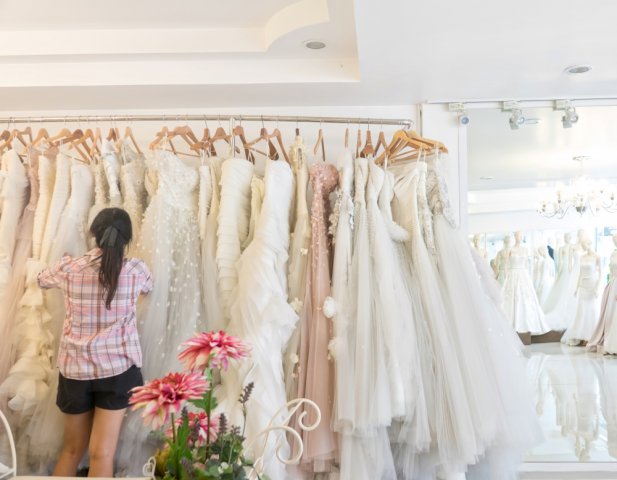 When looking forward to your wedding shopping you might want to give these new designers a chance. They are the new age artists who present art and beauty together in their designs. A few of the handpicked ones are:

Holi Chic by Megha Rao - The designs are simple and trendy. The use of subtle colors is prominent.
French Curve – Brings the best and bold colors with a beautiful mix of embroidery and crystal work.
Pehnawa - Use of silk as fabric and the bold choice of contemporary designs.
Ethnicity by Ethnic use – Traditional use of colors in an exquisite way.
Lehengas on Fashion India Baid – Bold and quirky designs.
From our editorial team
No Set Return Process
With its wide reach, Instagram has become a well-known shopping platform added to being a social media platform. And that is why you need to consider going through the top designers on Instagram for your lehenga especially if it is your wedding lehenga. You might end up with a totally gorgeous and unique lehenga. But there are also a few disadvantages as always and you need to be aware of them before you set to buy your perfect lehenga. One such disadvantage is the return process.

Most Instagram sellers don't have a set return process. And you really cannot trust the images. If you receive a lehenga which is on the wrong shade you should be able to return. So, check with the seller and make sure that they have a return process in place before you pitch in for a lehenga.