The Concept of Return Gifts and Why They Should Be More Popular
Reciprocating the Good Wishes of Your Friends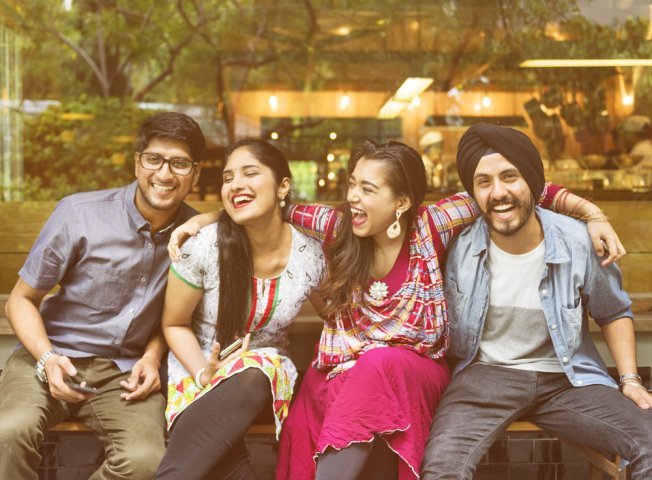 The concept of return gifts should be more popular. Return gifts are a good way of reciprocating the good wishes that your friends bestow upon you during celebration of any sort. It is a nice way of saying thank you without using words. Usually, when people throw parties they do not take the time out to appreciate the presence of their guests. They simply do away with a mere thank you and that's about it. It is way better if you consider giving a return gift to your guests as a way of reciprocating their blessings and good wishes. It is always a nice gesture.
Gifting Back in Order to Strengthen the Friendship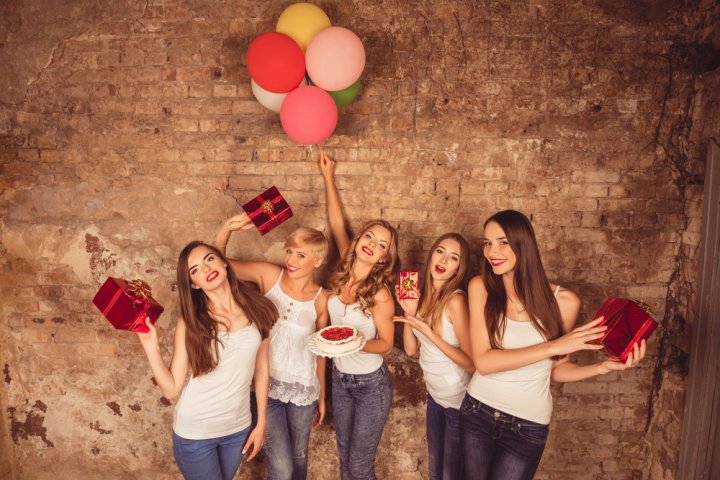 Gifting back to your friends helps in strengthening the bond of your friendship. It is a symbol of camaraderie and brings you closer to your friends. You can choose a thoughtful return gift for your pals and gift it to them. This will make them feel special and appreciated. They would really love the fact that you put in the effort to give them a return gift. Next time you throw a party make sure that come up with kickass return gifts for your guests as well. This could be a great way making your friendship even stronger and they will always remember you for the thoughtful gift.
For Fostering Goodwill Amongst Pals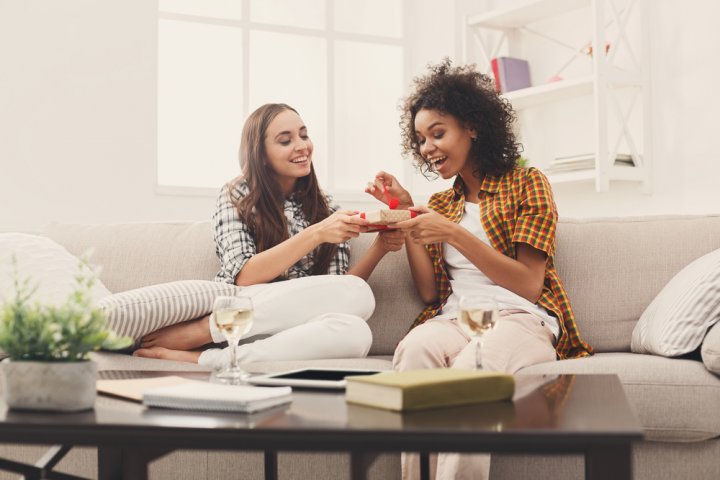 While giving return gift is not an absolute necessity, it is something that you do to foster goodwill. This is a good way of going beyond the formality and taking your friendship to the next level by giving an amazing return gift to your friends. When you gift back to your friends, it creates good vibes and helps your friends remember you via these gifts. Giving return gifts to your friends helps in creating a good bond among pals. A great gift will not only take them by surprise, but will make them connect with you even better. It signifies that you want your friendship to last long and that you care.
Top 10 Great Return Gift Ideas for Friends
Bathing Luxuries
Whether it is your birthday party, a marriage ceremony or any occasion, you can gift your pals with bathing luxuries. This Body Cupid Shower Gel, Sweet Serenity gives a great bathing experience. It is free from any harmful sulphate or mineral oil. It has natural shea butter and essential oils as ingredients for an amazing bathing experience. It suits all skin types and you can gift it to your friends to help them pamper themselves. You can buy a 400 ml bottle of this amazing gift at Amazon for Rs.400.
Decorative Pens
Gift your friends with these attractive and colourful lac pens from Gaura Art & Crafts. They are available in various colors and come in a pack of 10 pieces. They are made of fiber and are decorated with intricate design. Show your affection to your friends by giving these pretty pens to them as a return gift. You can buy a pack of 10 pens for Rs.270 from Amazon.
Flower Vase
This JaipurCrafts Jaipuri Gold Painting Meenakari Marble Flower Vase is handmade from pure marble and has beautiful meenakari work on it. It is an ideal decorative piece for home decor. It is a fairly small sized vase measuring 10.2 x 10.2 x 15.2 cm and you can give this to your friends as a return gift. It is available on Amazon for Rs.550. The chic design and soothing hues make it a perfect show piece for any living room.
Beer Glasses
This is the coolest gifts of all times. Who wouldn't love a beer glass as a return gift? This Jaipuwala Beer Pilsner set is heat and scratch resistant. The beer glasses have a capacity of 400 ml, are clear and made of durable glassware. They are dishwasher and refrigerator safe. A set of two beer glasses is available for Rs.380 at Amazon.
Laughing Buddha
Various versions of the laughing Buddha have been a popular gift item for years. Rarely bought by people for themselves, it is considered auspicious to receive one as they indicate prosperity and joy. This also makes them the perfect gift to give to friends. For return gifts to give to a number of friends you can buy Ankita Gemstones Set of 6 pieces Golden Resin Laughing Buddha. These are made in keeping with the principles of Fengshui and are made of resin. Laughing Buddha symbolises positivity and good vibes; split them up and give one each to friends along with other small gifts to make a return gift bag. You can also give them on their own. Buy the set from Amazon for Rs.264.
Sturdy Water Bottle
Give this Pigeon Playboy Sport Water Bottle, 700 ml sturdy water bottle to your friends as a return gift. The bottle has a wide and strong gauge for high durability. It is very lightweight and can be easily carried to gym. The water bottle is leakage free and rust proof. It also has a foldable sipper and is available for Rs.360 at Amazon. This is easily one of the most useful return gifts you can give to anyone.
Minion Coffee Mug
Gift your friends with this Minion print coffee mug from mugnyou. Why? Because Minions are adorable and most people will go awww at the sight of these mugs. These fun and funny yellow creatures are a great example of friendship and most merchandise featuring them will make a wonderful return gift for friends. It is a gloss finished mug ideal for tea, coffee or any other beverage. Your friends will love this chic coffee mug. Buy it from Amazon at Rs.150.
Wooden Jewellery Box
Now, girls are going to love this wonderful return gift! It is such a thoughtful gift for any of your female friends. This Wooden Jewellery Box for Women with Flip Flap and Brass Inlay is a handmade product. They can keep their valuable jewelry safely in this beautiful jewelry box. The box can be used to keep accessories and other small possessions. It is a pretty handmade wooden flip flap jewelry box available for Rs.400 at Amazon. It measures 8 inch in length, is 4 inches wide and has a height of 3 inches.
Multilayer Bracelet
You can't have your male friends feeling left out; we have got another awesome gift suggestion for your male friends. Buy this stylish and funky Hot And Bold Multilayer Leather Bracelet For Boys and gift it to your pals as a return gift. This is a free size bracelet made of leather and can even be worn by the ladies. It is inspired by the London Fashion Week. It is nickel free and very skin friendly. The bracelet is available at Amazon for Rs.390.
JBL Earphones
JBL C100SI in-Ear Headphones with Mic (black) is very lightweight and comfortable to wear. It has a one button universal remote that allows users to manage calls very easily. It is compatible with Android and iOS devices. Th earphone has a gold plated 3.5 mm jack and 1.2 m long cable. A good pair of earphones will be truly appreciated by any of your friends. The JBL earphones can be one of the best return gifts for friends. These earphones are very comfortable to wear and give a great listening experience even for a long duration of time. It is a high quality noise cancelling earphone available for Rs.800 at Amazon.
Bonus Tip: Plan an Epic Party for Your Friends
When you are throwing a party for your pals, you want to make sure that they have a great time! In order to make the most of your time, you can plan an epic party and have a blast with your friends. Here are few ways in which you can rock the party. Cheers!
Plan the Party According to Some Cool Theme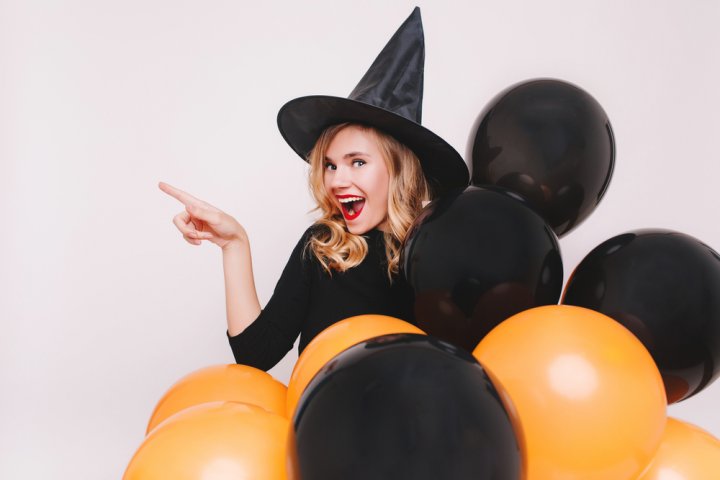 Shun the boring and normal parties and go for some crazy themes. Maybe you can throw a masquerade party like they show in movies. Will be great way of dancing with your crush eh? Or can plan the ugly sweater party wherein everyone has to wear their old and worn out sweaters. You can also throw a party with a theme wherein everyone has to wear star wars related outfits. You can basically pick anyone of your favourite shows and based on that you can decide the theme of the party. The bottom line is that you must pick up a fun theme to have one hell of a party!
Get the Guests Talking and Interacting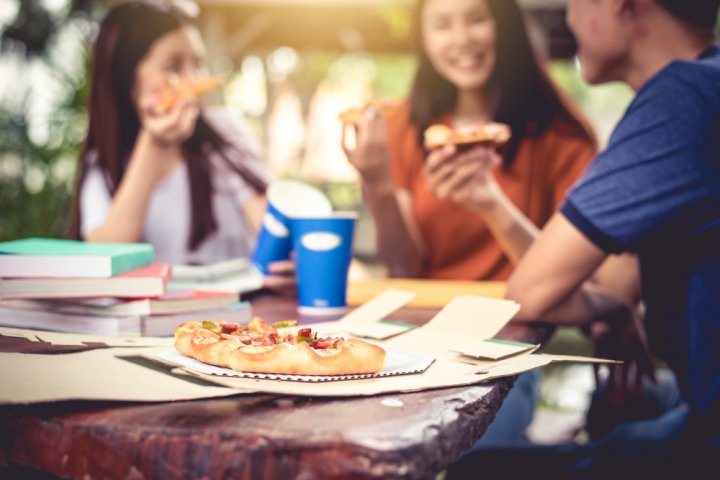 You are the host of the party and it is your job to get your guests talking. Strike a conversation with your guests instead of just sitting around. You can talk about your most funny moments together and share the story with everyone to give them all a good laugh. If you do not ensure that your guests are entertained then they might get darn bored. As a good host, you should make them interact to each other by initiating conversation or telling a kickass story.
Play the Right Music to Keep Them Entertained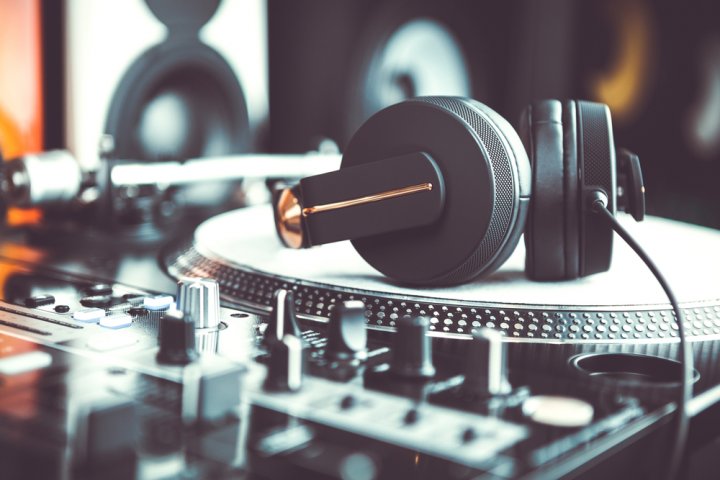 At your party, ensure that you play some amazing music so that your friends can groove to it. Do not play the monotonous generic tunes that are played in every party. Go the extra mile and come up with a unique playlist having a good blend of songs that are funky and some of which are old as well. The music you play should be like by everyone and so make sure that you play a variety of music. While you are at it, ask your pals to dance to it. You can also play the paper dancing game wherein you fold the paper and the one who is still standing wins the game. While planning a great party, entertainment is the key!
Order Food or Hire a Caterer Rather Than Make it Yourself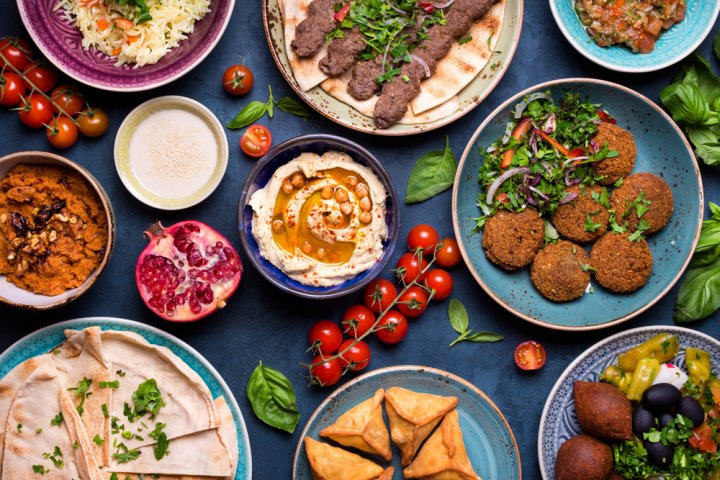 When you are throwing a party for a lot of people all at once then it is always suggested to hire a catering service for all of them. You cannot cater to so many people all by yourself and it will get really tiresome to plan the whole party, manage everything and on the top of it cook for everyone. You can also ask your guests about what type of food they like and maybe you can order it online. You can get pizzas, burgers and fries to go with the drinks. Usually, at house parties, people prefer eating junk and it will be better for you to manage when you order food online or hire caterers.
Always Serve Dessert (Because Everyone Loves It!)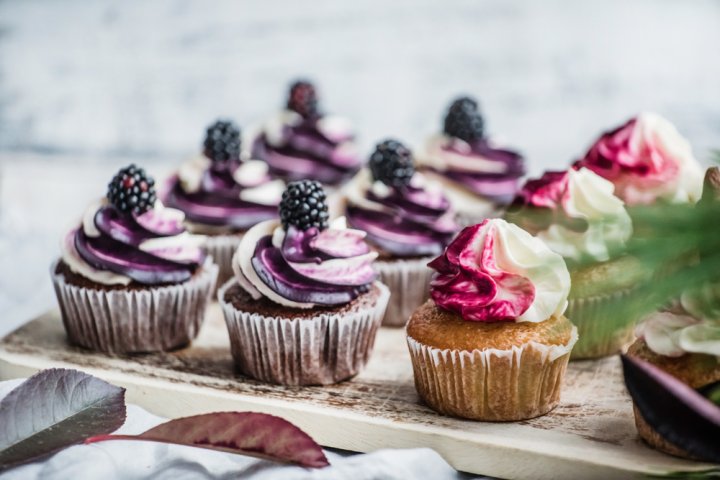 What is a party without dessert, right? Your guests are sure to enjoy delicious dessert after the endless dancing and drinking. Maybe order a giant cake as a surprise for your guests. You can also ask them about what flavour they would like and then order the cake accordingly. Make sure that whatever you order is right for the number of people in the party. Everyone loves dessert and you should always get a quantity that is more than enough for the people in party.
Engage Your Guests and Go Beyond Formalities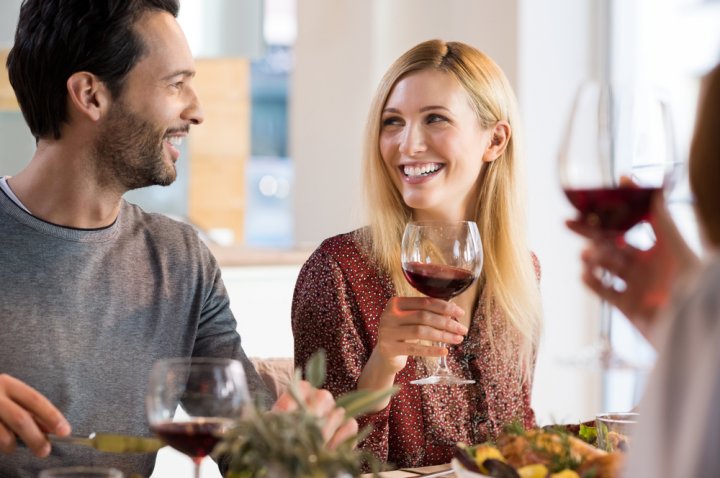 Go beyond the formal and small talk and engage with your guests on a deeper level. You do not need to keep it all formal. Maybe ask them about how have they been what are they currently doing and how are they. You can talk about the times you and your friends shared and about all the great memories. Just go beyond simple small talk. Make your guests feel comfortable and set the mood for a fun and enjoyable party. A lot of people are really shy and introverted and you really need to make them feel comfortable for them to open up. Initiate conversation with them and get them talking.
Play Fun Party Games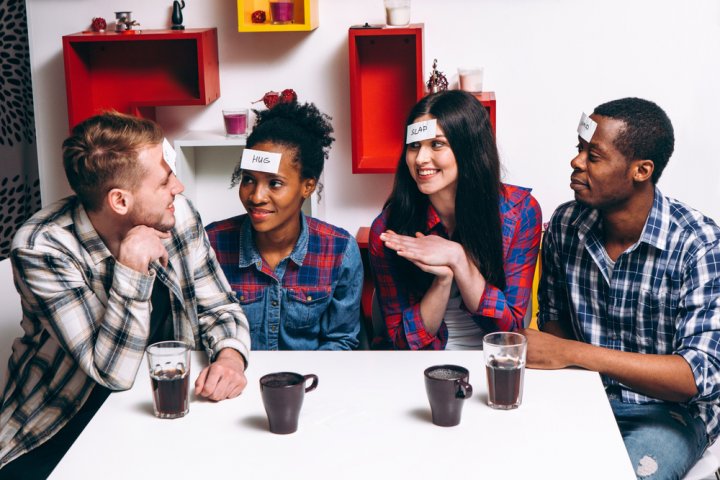 Make the party all the more fun by playing crazy party games. You can play 'bite the bag' wherein the player has to pick up a bag using only their mouth. No cheating! They cannot use their hands or take any support. This game is even funnier when you all are drunk. Since the chances of someone winning are very low. You can also play Lego walk wherein every player walks on a floor full of logos. Since you can't quite bring fire into the picture, why not play with the logos? It is indeed a fun game, especially when you are drunk.
Thank Them With a Quirky Return Gift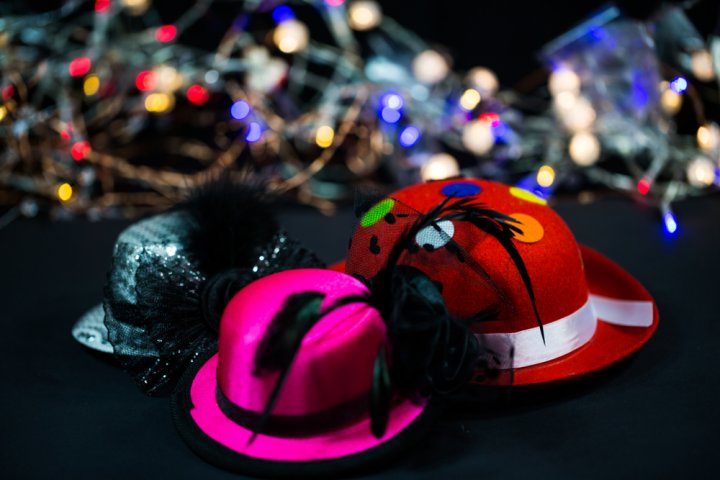 Last but not the least; show your friends how much they mean to you and how much you really appreciate them by giving them a quirky return gift. The return gift can be your way of showing that you really appreciate the fact that they attended the party. Even if it is something small, they will really like the gift and will always remember it. The return gift will hold a special place in their hearts. You can start this trend of giving return gifts. So go ahead and give your friends the best return gift for your party!
From our editorial team
The Little Things Do Count
Friends have a very special place in our lives and they do need to be reminded of it every now and then. Return gifts are given at most events, parties, functions and celebrations now, and there may be times when you have lots of other people besides your friends there, such as a wedding. Pick out special and unique return gifts for your close friends, something different from the gifts you're giving to all the other guests. They add a unique vibe to your celebration so they deserve to be treated a bit more special.