A Peek into the Spectacular City of Hyderabad: Interesting Facts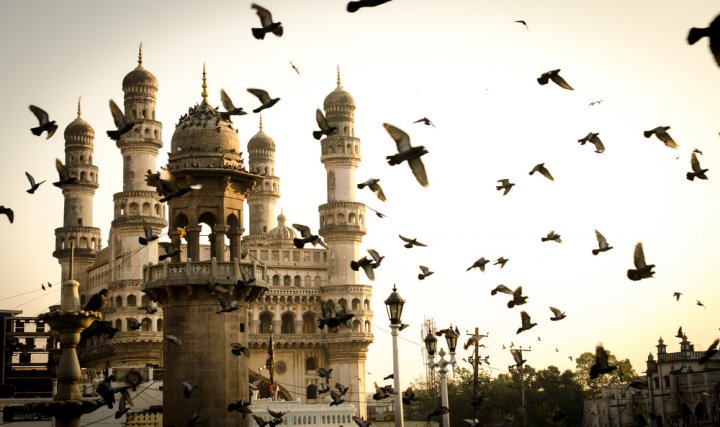 Planning on visiting Hyderabad this holiday season? Well, it's going to be fun for sure. If you are looking for the 10 best places to visit in Hyderabad, then you are in the right place. Did you know that they have their own lingo? Here are some more fun facts about the city!
City of Pearls
When it comes to the state which produces natural pearls, Hyderabad tops the list. That is why it is known by the name of City of Pearls. They also account for majorly contributing to the diamond trades.
They Have a Different Language with a Unique Accent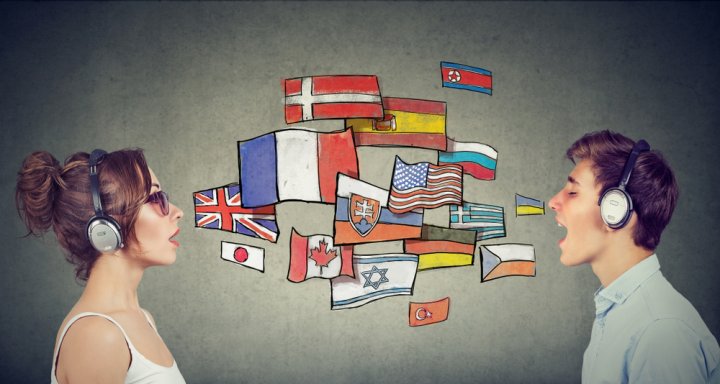 The locals speak Hindi but with a twist. Their Hindi is known as the Hyderabadi Hindi. It is an amalgamation of Telugu and Urdu and has a vocabulary across both languages. People who do not know about this might largely understand but face some issues while communicating with the locals in Hindi.
Winter Is Coming, and So Is the President!
Rashtrapati Nilayam, which is located at Bolarum is a one-storied building. After India got its Independence, this building was given to the President's Secretariat after being taken from the then Nizam of Hyderabad. During the winters, the President visits this place every year and takes care of the official business from the Nilayam.
The Home of Kohinoor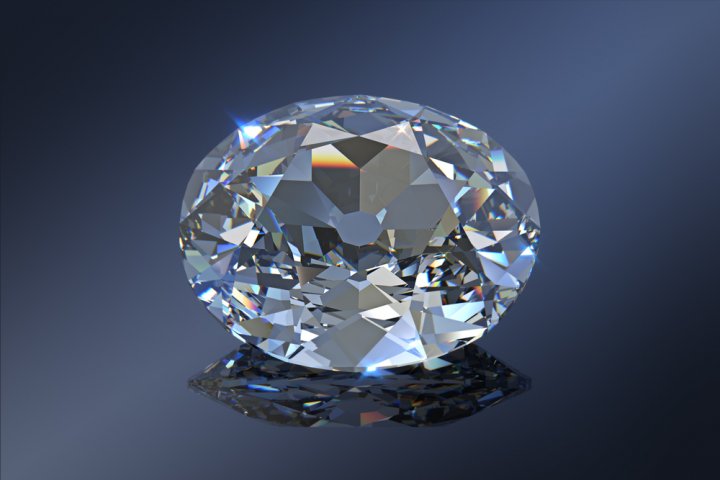 Koh-i-Noor is also known as the Mountain of Light, was once known as the largest diamond in the whole world. Kollur mines were the place where it was originally mined, and then it came all the way to the Golconda fort. Many of the most precious diamonds of the world such as the Darya-i-Noor and the Hope Diamond have been produced in Golconda Fort.

Old Is Gold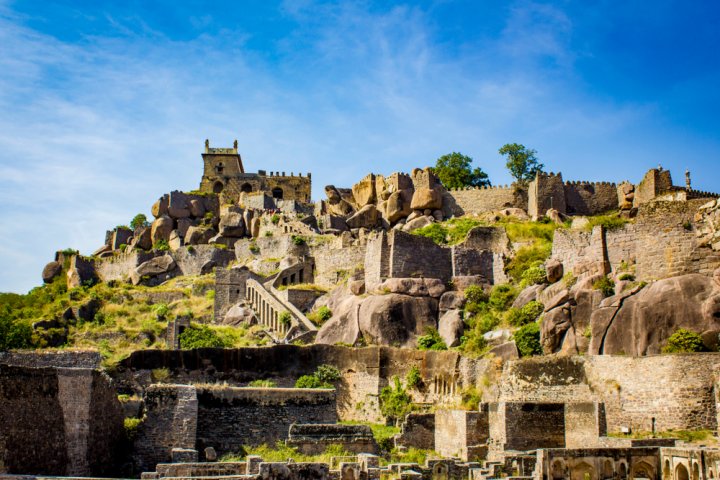 Being among the oldest rock formations ever on this planet, Hyderabad is regarded to be around two thousand five hundred years old. It is also the home to the 7th oldest university of India which was established by Osman Ali Khan in the year 1918.
Top 10 Places to Visit in Hyderabad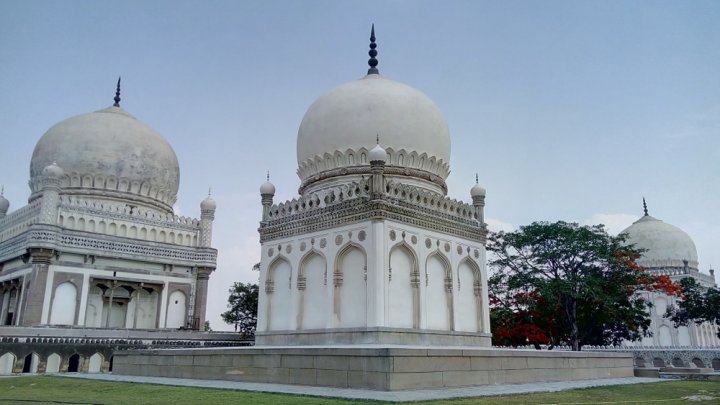 Golconda Fort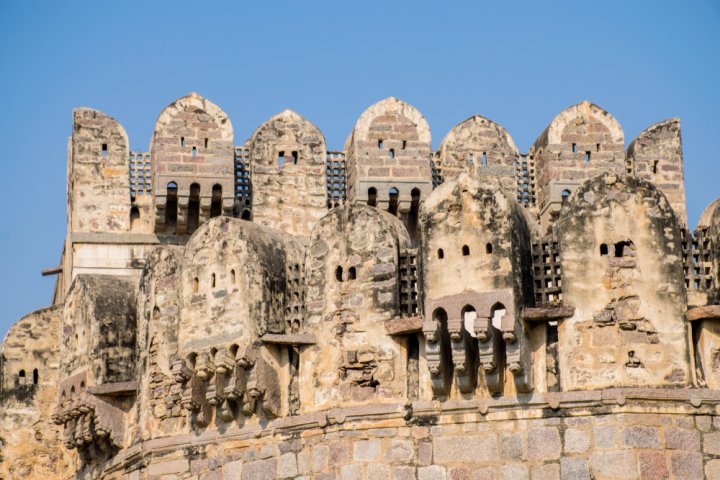 Golconda Fort is the pride of the city of Hyderabad. It stands as a milestone of astonishing design and engineering. Situated 11 miles away from the main city, Golconda Fort is capable enough to win your heart at first sight. This fort serves major sightseeing goals to all the visitors.

The name of Golconda Fort reconciles the historical value. Golconda is the combination of two words "Golla" and "Konda" which compiles towards the sense of Shepherd Hill which was explored in the mid 12th century by Kakatiya Kings, Golconda Fort comprises of eight gates and 87 ramparts. You can also look out for the ancient water supply system at Golconda Fort which is addressed as-'Rahban' cannon. Ramdas' prison is one of the eminent points for history lovers. This fort is worth visiting at least once in your lifetime.
Charminar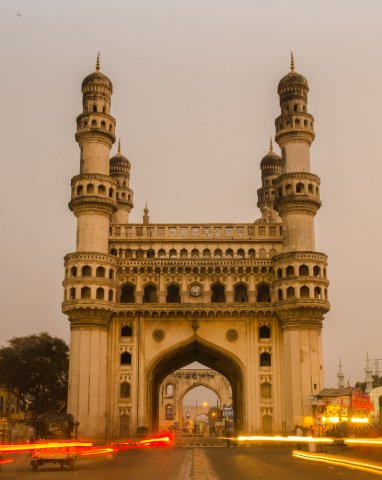 It was originally built in the year 1500 and it is one of the oldest historical structures, which says a lot about the culture which prevailed there at that time. It was built to be a mosque originally, it stands with its glory as an embodiment of architecture and art in this city's heart. Now, it is home to a market and many stalls from where you get to buy unique Hyderabadi items like clothing, perfumes, handicrafts, and more. There are also some famous food stalls which you have to visit and try their food. It is located at Charkaman of Ghansi Bazaar area. It is open from Monday to Sunday from 9:30 am to 5:30 pm.

Mecca Masjid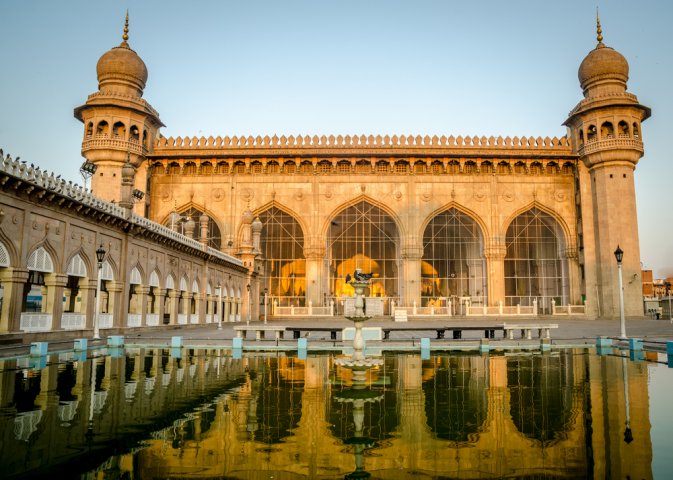 It has been in Hyderabad since eternity. It is a very old historical structure which was built to be a masjid. It is also called the Makkah Masjid. It is called so because the bricks which were used to construct this masjid were brought from a famous city in Saudi Arabia known as Mecca. With its height of twenty-three meters, no other mosque in India is as large as Mecca Masjid. It is a spectacular place which makes it mandatory for everyone to visit it if they come to Hyderabad. It is located near Charminar at Ghansi Bazaar of Hyderabad.

Hussain Sagar Lake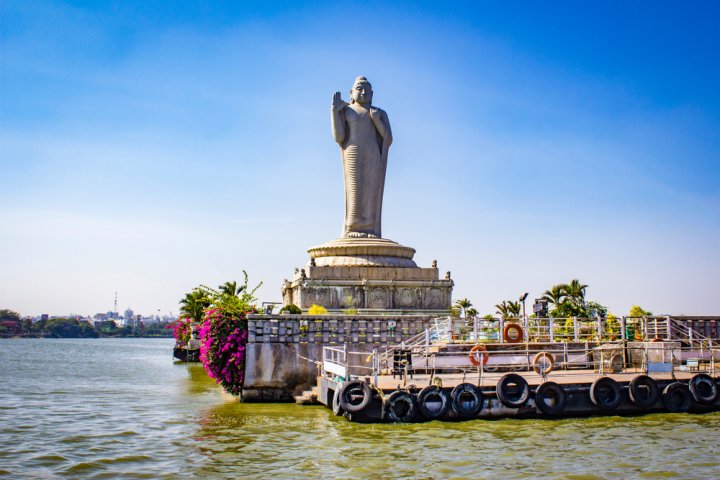 It is a man-made lake and it is considered the largest of its kind. For couples, it is the ideal romantic place to visit and others can also go to enjoy the freshness, calmness, and the serenity it offers. At the center of the lake, you can see a massive statue of Buddha. This place comes with a package of scenic beauty with complementary parasailing and boating activities which you can take part in if you are into adventures of sorts. It is mostly crowded at night, so that is the best time to visit it. From the center of Hyderabad, it is located 2 km away and is considered to be one of the best hangout places in Hyderabad. It remains closed on Mondays and it is open from Tuesdays to Sundays from 9 am to 9 pm. The entry fee is only Rs.5 per person. For boat transfers, the charge is Rs.30 for the adults (per person) and for the children, it is Rs.20 per person.
Ramoji Film City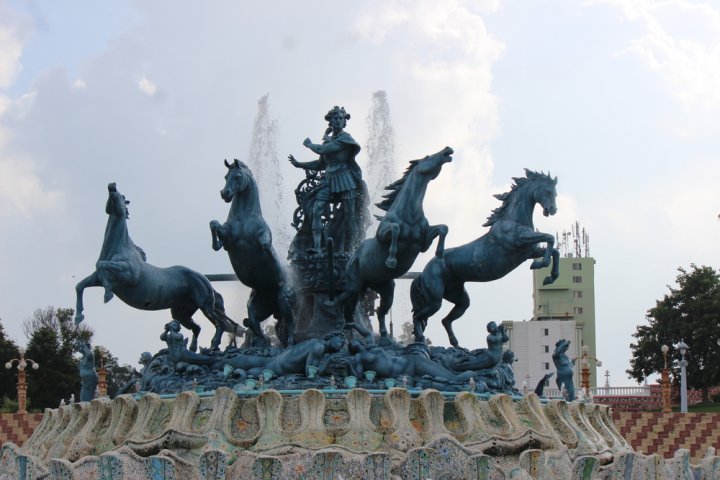 You will get surprised after knowing the fact that Ramoji Film City is the only theme based holiday destination of India. The space of 2000 acres leaves every visitor fully amazed. Situated at Anaspur village in Hayathnagar this land of sets gathers a lot of charm for Hyderabad. Rides, studio tours, delicious food, shooting spots, the vintage bus makes it an ideal address to spend your holidays with your loved ones. At the present time, Ramoji Film City is functioning as the backbone of the Indian Film Industry. This magnificent place also offers countless lovely spots for capturing phenomenal photographs. More than that, the theatre with a special screening of 7D movies makes it by far more precious for all. Ramoji Film City fabricates a huge scope of fascination for Hyderabad.
Nehru Zoological Park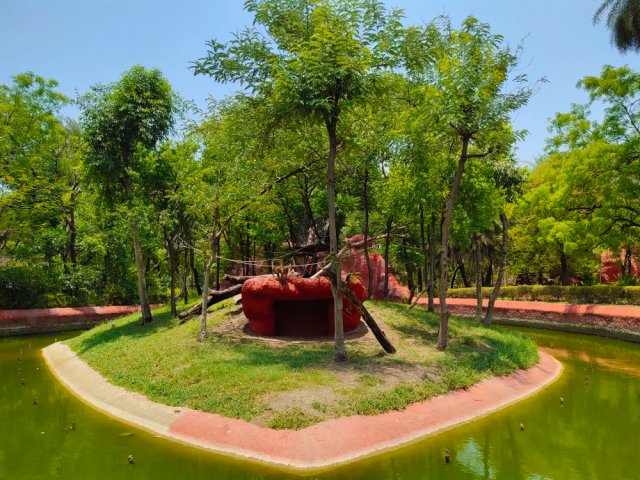 Providing a natural touch to Hyderabad, the Nehru Zoological Park deserves to be there on your checklist. This place is nothing less than heaven to an animal lover. Covering an area of 380 acres, this zoo provides shelter to nearly 1600 different species of animals. Starting from cold-blooded creatures like snakes and crocodiles to giant animals, Nehru Zoological Park is full of exciting turns for all of you. This zoo offers the presence of some rare breeds of Panthers, Jaguars and White Tigers. Don't forget to take a visit to the nocturnal house during the day time. It showcases the sleeping habits of animals. You can also hire safari for witnessing the grace of Asiatic lions, sloths, tigers, bison and chimpanzees. This zoo is entirely set to allocate the dose of absolute adventure to all animal admirers.
Salar Jung Museum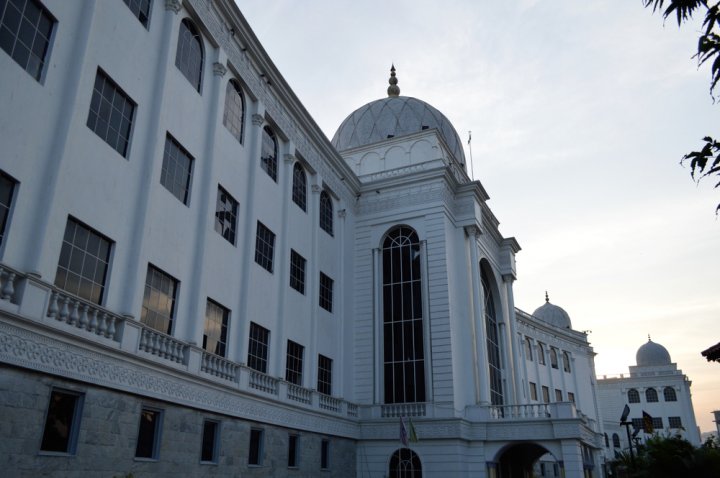 India has only 3 National Museums and it is one of them and also among the largest of its kind. You will find every form of antique here. It has a huge collection of artifacts, carvings, manuscripts, sculptures, and paintings which have been found from different places on this planet. Not only is it the home for information about the history of the world, but it is also beautifully constructed and is one of the most popular places in Hyderabad. It is located at Salar Jung Road of Darulshifa. The landmark is Minar Function Hall. It is open from Saturday to Thursday from 10 am to 5 pm.
Birla Mandir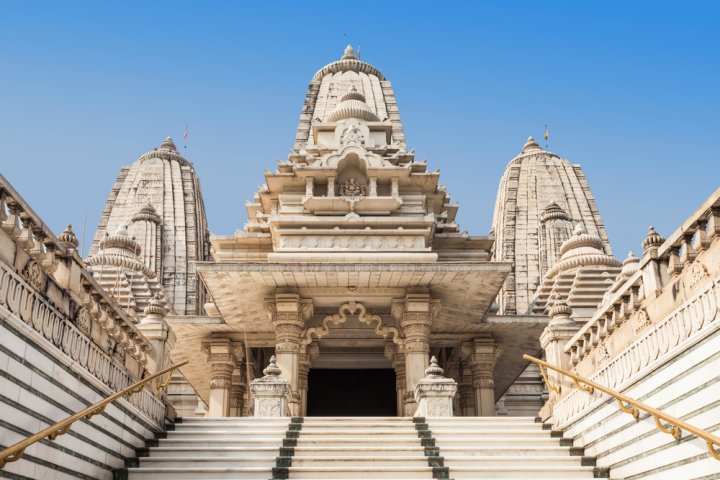 It is made on land which measures up to three acres. Not only that, it is located on a hill at an elevation of about two hundred and eighty feet. It is a very famous religious place which people from all over the world come to visit. Naubat Pahad is the hillock on which it is set. Swami Ranganathananda himself inaugurated this place, who also happens to run the Ramakrishna Mission. It is located at Hill Fort Road, near Ambedkar Colony of Khairatabad. It is open on all days from 7 am to 12 pm, and then again from 3 pm to 9 pm.
Chowmahalla Palace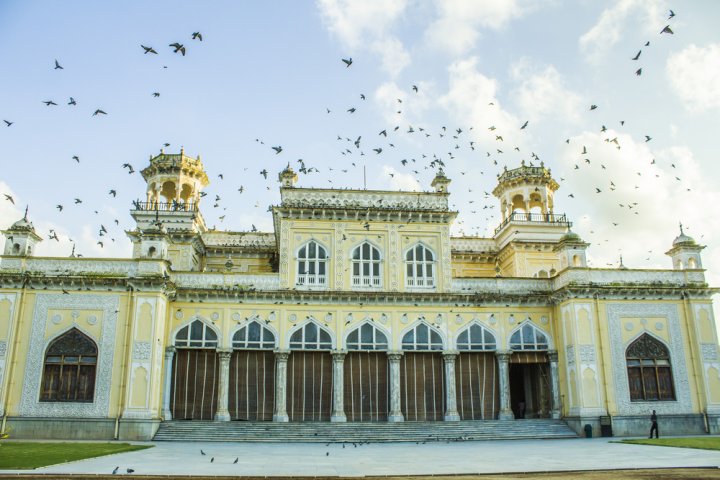 Chowmahalla Palace is taking forward the legacy of Nizams of Hyderabad. It is a must visit site. The beauty of this place takes you to the world of eternal peace. Long corridors, incredible architecture, Council Hall, Roshan Bungla, Motigali of khilawat weaves a unique love for Chowmahalla palace. It belongs to the Asaf Jahi Dynasty. There is a saying that says Chowmahalla Palace used to be the Diamond market of old times. This is the reason a part of this palace resembles the grace of being the only Diamond market of India before. The two courtyards of Chowmahalla Palace comprise of pleasant palaces, fountains and wide garden areas. The palaces have been transformed into museums portraying distinctive exhibits. A 1912 Rolls Royce Silver Ghost car of the Nizam pulls the utmost attention of the visitors.
Jalavihar
Are you planning to enrol some everlasting memories of amusement on your Hyderabad trip? If yes then Jalavihar Water Park is the right answer for you. This amusement park has everything that you need to make your vacations a blockbuster. No matter if you are a kid or an adult, Jalavihar has many things to formulate your ultimate relaxation. Jalavihar Water Park is a mandatory fun point for all fun lovers. There are countless water slides, pop up food stalls and pools, etc., to simply chill with your squad. The park gathers the affection of people by offering things such as - the family slide, Tilt bucket, Mini Aqua trailers, Pendulum Mushroom Umbrella. Moreover, you can also live out the fun of Rain Dancing at this water park.
Planning a Trip to Hyderabad? Make Your Checklist Today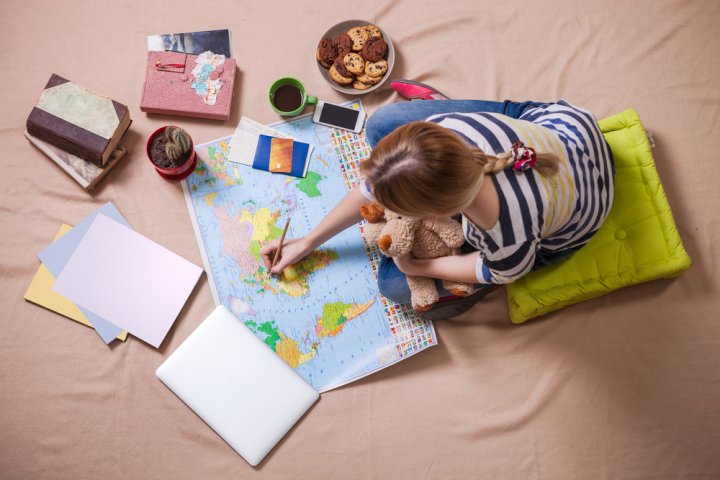 How to Plan?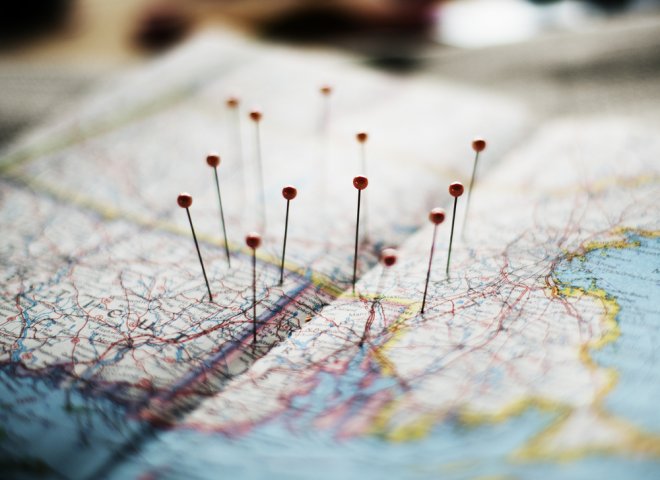 Planning a trip to Hyderabad? The first step obviously is to make a list of things you want to do and see. Search for places you would like to go to eat and drink. Given the city's status as a busy metro, rent cars so that you can roam around in Hyderabad comfortably.

Before leaving, check your passport, visa, get your important documents and also get them copied, take your credit cards, debit cards, put money in your bank account. You can also purchase travel insurance for safety.

What to Pack?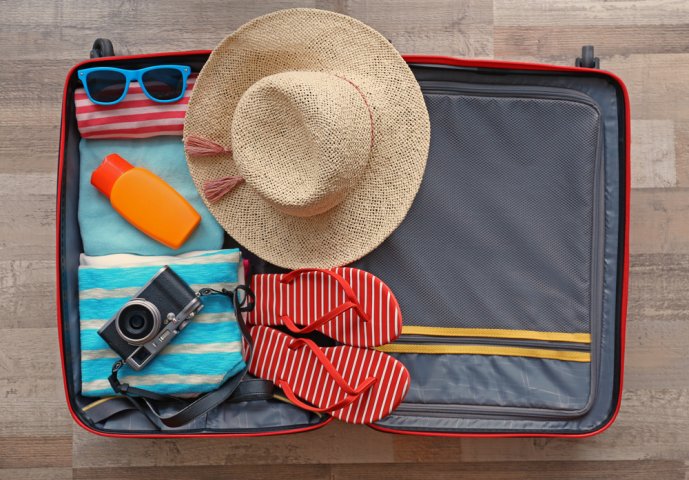 Packing is the most essential thing that you have to look after when you are going on a tour. You need to pack wisely in order to make sure that no problem arises when you are already on the trip.

This is how you can pack your luggage: Pack the essentials like your official documents, passport and other identification documents which you might need at the airport and hotels. Your main luggage should include clothes that you will wear outside, clothes you would wear in your hotel, nightwear, and undergarments. Your secondary luggage should include shoes, sunglasses, belts, socks, grooming products, medicines, phone charger, and other things which you might think you would need on your trip
From our editorial team
Extra Tip!
Hyderabad is a busy city and it is generally hot. Make sure you carry proper clothes for the weather at the time of your visit. It is better to have an itinerary planned out beforehand so as to make the most of your trip. Happy vacationing at Hyderabad!