What is Amazon Fire Stick & How Does it Work?
The Amazon Fire Stick is a full-featured streaming video device by Amazon. The Fire TV Stick is shaped like a USB flash drive and is able to turn any television with an HDMI port into a smart TV. This tiny device comes with "tens of thousands" of streaming video channels, which include all the major streaming services like Amazon Prime Video, Hulu, Netflix, Apple TV, Disney+, Hotstar and HBO Now, and network TV apps like SonyLIV, Zee5, etc.

Also, you can tune into music apps such as Gaana, Amazon Music, TuneIn, etc. The device also supports websites like YouTube, Facebook, and many others. This product by Amazon comes with a remote control, and it also is Amazon's smart assistant, Alexa enabled, which can control all your home automation products. The Amazon Fire Stick enables you to enjoy your favourite TV shows and movies at home with standard high definition video. Thus, it brings you the advantage of choosing your preferred services instead of being tied to a DTH package.

The best part about this device is its ease-of-use and portability. This entertainment streaming device needs to be plugged into your TV's HDMI port. It connects via your Wi-Fi, and you merely have to plug the Amazon Fire Stick and you will be directed through the setup process using your Amazon account (the detailed process is given below).

Once logged in, you have access to all your favourite content anytime, anywhere! With the music and videos, you can also view your pictures uploaded to your Amazon Cloud Service. Let us now see how you can set it up.
How to Use Fire Stick: Detailed Instructions for Setting it Up
When you order an Amazon Fire Stick, the box you receive from Amazon will contain the Amazon Fire TV Stick, a Bluetooth remote, a power adapter, a USB cable, an HDMI extender, 2 AAA batteries and a guide to help you with the setup.

Follow the simple steps given below to connect your Amazon Fire Stick to your TV and to complete the setup and registration:
Step 1: Plug in your Amazon Fire TV Stick into your TV's HDMI port and into its supplied power adapter.
Step 2: Turn on the TV and check if it is set to the correct HDMI input.
Step 3: Put batteries into your Fire TV remote.
Step 4: Select your language.
Step 5: Enter your Wi-Fi password.
Step 6: Register your device using one of the following options:

Sign in using your Amazon account by entering your login information and your Amazon account password.
Use an on-screen code to register: Use a laptop or mobile phone to visit the on-screen link and copy the code on your screen.

Step 7: Follow the instructions given on the TV screen to set your equipment like sound bars. You can also enable parental controls if you're setting it up for your children.
The set is now largely complete. Finally, you can start with installing and logging into your favourite streaming apps – Netflix, Hulu, Amazon Prime Video, Disney+ Hotstar, Apple TV, YouTube, to name a few. You can also stream Facebook videos of your connected friends after logging in from your Facebook account.
Price, Where to Buy & Variants
The basic Amazon Fire Stick can be bought for ₹ 2,999.00 (MRP: ₹ 3,999.00) from Amazon with free delivery.

It can also be availed from various other stores such as Reliance Digital for additional discounts. Also, we recommend you to keep a watch on Amazon's yearly sale around Diwali when electronic devices are available at heavily discounted prices. There's a good chance you can get it even cheaper than ₹ 2,999.00.

The 4K version comes with some upgraded specifications. As suggested by its name, it supports 4K videos up to 2160p (compare to 1080p on the basic version). It can also support Dolby Atmos audio (if the TV supports it), and the Bluetooth technology used in the 4K version is also a bit advanced as it uses BT 5.0 compared to BT 4.1 in the basic version. The price for the 4K version is ₹ 5,999.00.

In a nutshell, if you have a basic (32-40 inches) LED TV, the basic Amazon Fire Stick will serve you just fine, and we assure you you will have no regrets. The 4K variant is for you if you possess a 4K resolution TV, which can support up to 2160p video quality. Here's a summary specifying the specifications and a comparison between the 2 variants:
Wi-Fi Connectivity: Dual-band, dual-antenna Wi-Fi support (for both).
Bluetooth: Supports 4.1 (basic variant) vs 5.0 (4K variant).
Processor: Quadcore 1.3 GHz (basic variant) vs 1.7 GHz (4K variant).
Storage: 8 GB (for both).
Output Resolution (Picture Quality): 720p (HD) and 1080p (Full HD) up to 60fps (basic variant) vs 2160p (4K/Ultra HD), 1080p (Full HD) and 720p (HD) up to 60fps (4K variant).
Some Additional Features of Amazon Fire Stick
In addition to the above advantages, here are some hidden features of Amazon Fire Stick that make your experience even better:
All-New Alexa Voice Remote
The all-new Alexa voice remote or free Fire TV app can be downloaded on Fire OS, Android and iOS. The Alexa voice remote can control the Amazon Fire TV Stick and other functions, including power and volume, and mute buttons on your compatible TVs. Simply say "Alexa, play 80's music" or "Alexa, find thrillers" or "Alexa, watch Sacred Games" or "Alexa, play music videos on YouTube," and Alexa will show you the desired results.
Go Beyond Streaming
You can view live camera feeds on your TV and control smart plugs, switches and other compatible smart home services with Alexa Voice Remote. You can easily search using Alexa for results, including movies, TV shows, music and even weather reports. The device includes a built-in speaker and a microphone that can listen to your voice commands from across the room.
Voice View Accessibility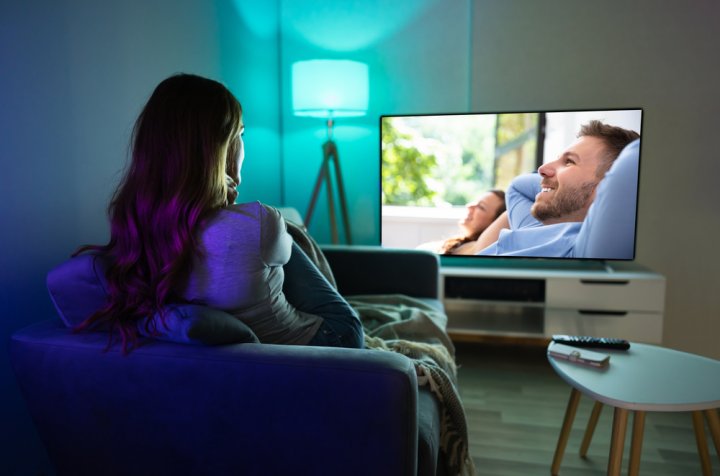 The Amazon Fire Stick also comes with an incredible feature called "VoiceView Accessibility", which helps visually-impaired people to use Fire Stick navigation mechanisms easily. More details regarding this feature can be found on Amazon VoiceView.
Using Your Mobile Device as a Fire TV Remote
This is an underrated feature that comes with this device for when you lose your Amazon Fire Stick remote, or it stops working for any reason. For using your mobile phone as a Fire Stick remote, you'll first have to connect your mobile device to the same Wi-Fi network on which your Fire Stick is connected. Download the Fire Stick TV app and log in using your credentials. Select an available device on the screen. Follow the on-screen prompts and you'll be asked to enter a code on the app. Simply enter the code, and start using your phone as the remote!
Writer
Parth Kohli
Parth has been writing for BP-Guide India for well over a year. He is a budding entrepreneur and an avid learner, pursuing his education in business management (B.B.A.) from one of the central institutions in India. He is presently working on projects based on e-learning and digital marketing. In his spare time, he likes to read and write on various niches, such as the latest developments in sciences, technologies, cyberspace, among many other domains and topics.
From our editorial team
Amazon Fire Stick – A Great Medium for Entertainment
Amazon Fire Stick is a great medium for entertainment. It has become tremendously popular in India in a very short time because it is extremely easy-to-use and it has the power to serve diverse content and applications which are loved by audiences of all ages and preferences. We hope this BP Guide would have helped you familiarise yourself with this amazing device and its numerous features. Stay connected with us for more such engaging content.