Begin Your Panch Kedar Circuit with Adventurous Trekking to Kedarnath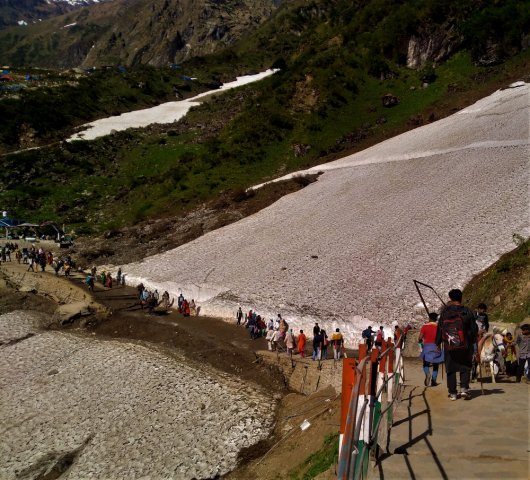 You get lots of opportunities for trekking, rock-climbing, and mountaineering in the mountainous landscape of Uttarakhand. Pithoragarh, the easternmost district of Uttarakhand also referred to as "Miniature Kashmir", is popular for its natural beauty and makes this destination ideal for trekking. A Hindu temple dedicated to Lord Shiva, Kedarnath is situated in Uttarakhand's Rudraprayag district. It lies under the base of the Kedarnath peak and is the first Kedar that you would visit on the Panch Kedar Circuit trip. The others include Tungnath, Kalpeshwar, Madhmaheshwar, and Rudranath.

Kedarnath is not only famous as a pilgrimage for Hindus but also as a perfect place for trekking. Generally, it remains closed during the winters but now, its various routes are open for trekkers. On your trek, you can explore Kedar valley's landmarks and appreciate its magnificent beauty.
Read This Before Planning a Trek to Kedarnath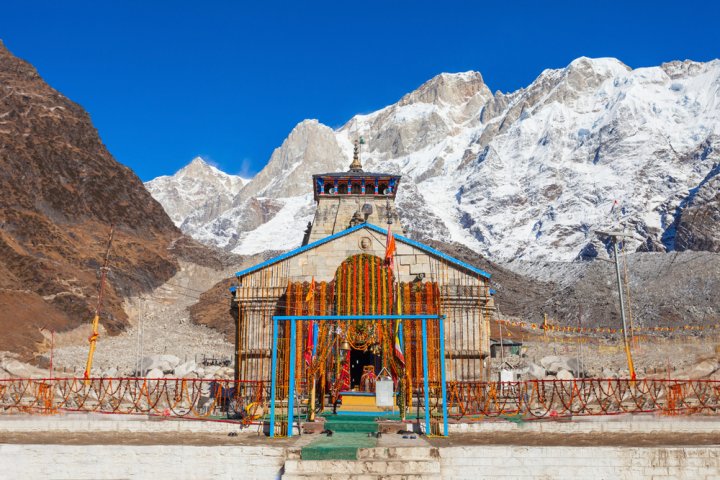 How to Reach Kedarnath?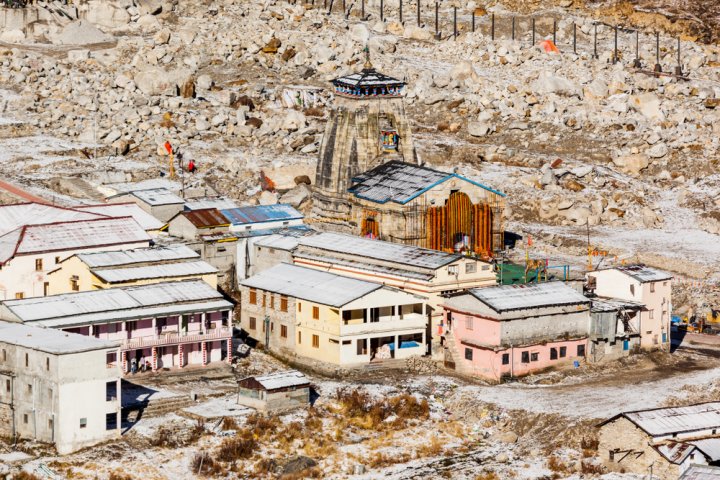 By Road: For visiting Kedarnath by road, you can hire a taxi or a cab that is either run privately or a GMOU Ltd. one. And, in case you are visiting Kedarnath from Delhi, firstly you have to reach Dehradun by any means (train, air, or road). From Dehradun, you will be moving on the route to Haridwar that generally serves as Uttarakhand's "Chota Char Dham". You can also take a direct bus from the Kashmiri Gate bus stand in Delhi that will take you to Gaurikund. Uttarakhand Transport Corporation runs these services regularly and your journey finishes here. Next, you will go to the Kedarnath temple via foot.


By Air: If you are planning to go to Kedarnath by air, you have two options. You have the option of the helicopter yatra service with route options from Haridwar and Dehradun.

From Dehradun: From Dehradun, you have to travel till the Sahasradhara helipad and from there, you will reach the destination within 40 minutes.
From Rishikesh or Haridwar: If reaching Haridwar or Rishikesh is convenient, you should travel from Rishikesh or Haridwar to Phata through taxi which will be an approximate distance of 200 km.



By Trekking: Trekking is an alternate mode to reach your destination. On reaching Sonprayag, you have an option to take a shared cab at the cost of ₹ 20.00 per person and it will drop you at Gaurikund. After this, you can trek from Gaurikund to Kedarnath which is an uphill distance of 14 – 16 km and takes almost 6 – 7 hours.
Features of the Trek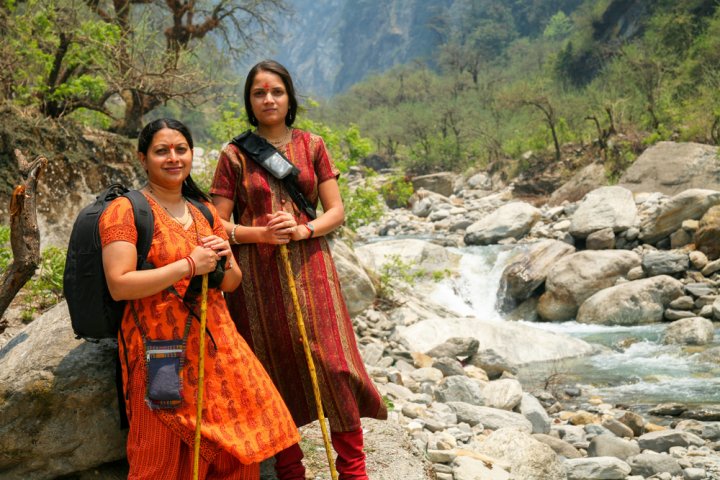 The trek covers an overall trekking distance of 16 km, which requires you to be fit and fine with a good level of physical fitness. And, every pilgrim should be medically checked a minimum of 1 – 2 months before the trek commencement. As a Yatri, you need to be familiar with your stamina and physical level before setting on the journey.

From Gaurikund, the Kedarnath trek starts from early morning at 4:00 am and lasts till afternoon (at around 1:30 pm). The timings are fixed as Kedarnath Dham is situated inside the wildlife sanctuary of the place and due to safety concerns, travellers are not allowed to trek after these hours. Besides, the trekking journey is also at a high altitude and thus, it is not recommended for a traveller who is suffering from breathing or respiratory problems.
Facilities Available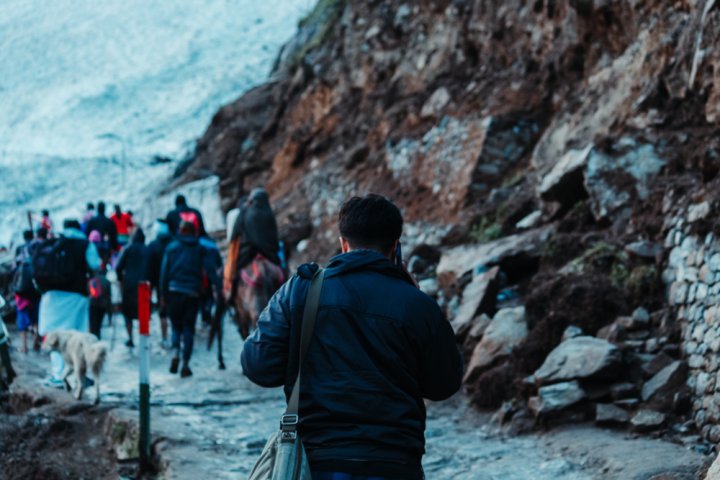 There are various alternatives to covering the pilgrimage distance by foot such as dolis, palkis, and mules. You can book these services from the booking counters at Sonprayag or Gaurikund. And, the price depends upon the distance that you will be covering. The whole trek route is dotted with multiple tented accommodations, services for beverages and eateries, dhabas, restaurants, and small shops. The helicopter services are also available for the Kedarnath Dham that commences from Phata.
Important Things to Do Before Going on the Trek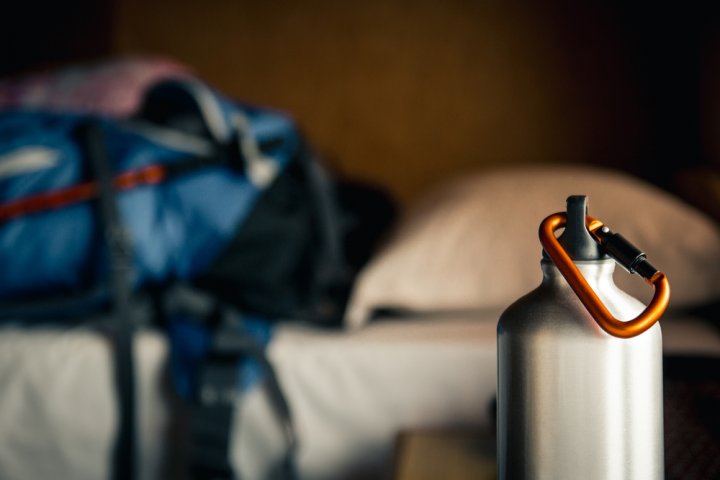 Don't forget to carry a water bottle along with you so that you can fill it up anywhere across the route to stay hydrated.


Sunscreen is also considered essential because the route is situated at a high altitude and your skin may be damaged by direct exposure to the sun.


Another important thing is a raincoat because of the random weather conditions of Kedarnath. Rainfall is unpredictable and may happen unexpectedly.


Also, carry snacks and other eatables such as chocolates, sweets, and energy bars with you. Carrying food items rich in glucose helps you meet your energy needs.


In Kedarnath, nights usually get chilly and cold. So, you should carry an extra shawl and jacket as well.
Understanding the Trek Route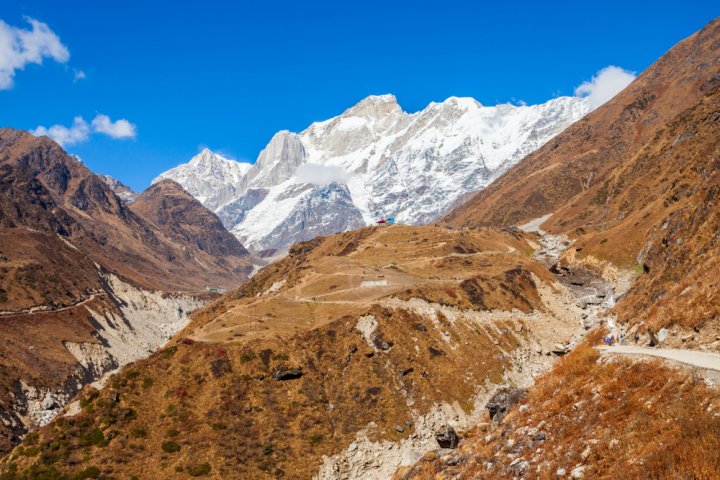 The complete route of trekking to Kedarnath is divided into multiple segments based on halts/stops on the way as explained below:
Haridwar to Gaurikund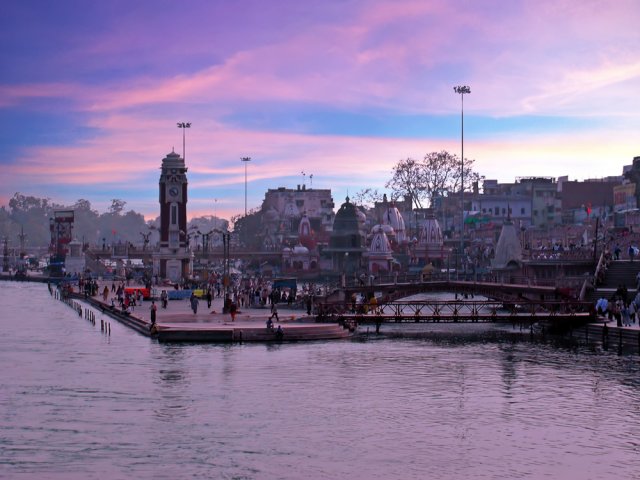 The road distance from Haridwar to Gaurikund is around 300 km and you have multiple options to cover this journey. You can either drive your car, hire a taxi, take a bus, or go by a shared jeep. By car (either personal or a taxi), the distance can be covered in around 6 hours while the cost may vary. For personal vehicles, the cost may come to approximately ₹ 3,000.00 and for a taxi, it can go up to ₹ 8,000.00.

Alternatively, you can take a GMOU Ltd. bus from Haridwar to Gaurikund that starts from Haridwar at 5:15 am. Another bus, operated by Himgiri, leaves at 7:00 am while both reach the destination approximately by noon. There's yet another bus service that operates daily from Rudraprayag starting at 8:30 am. Do note that these bus services have been affected after the 2013 flood calamity and usually run during the Chardham season only (April to October).

If you wish to take the shortest mode of transport, Tata Sumo and Jeeps are available from Rishikesh. Since the journey is mountainous, these vehicles can easily climb the hills and lead you to your destination in the least possible time.
Gaurikund to Kedarnath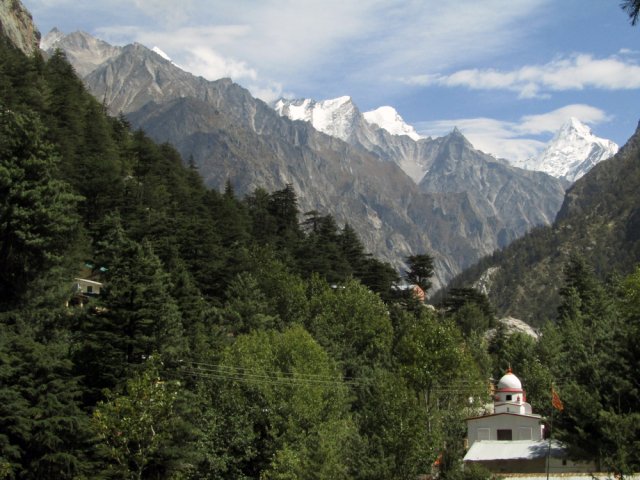 The older route from Gaurikund to Kedarnath passed through Rambara and stretched across a 14 km distance. Though the path had been nicely built with shelters, shops, fences, and other amenities for the tourists' convenience, it got washed out in 2013 due to those disastrous floods.

The NIM team constructed a new route passing through Rambara and Linchauli that includes a bridge constructed to connect to the Rambara landmark. This route is a total stretch of around 15-16 km. Various points across the route include Gaurikund (the starting point), Rambara Bridge (6 km), Jungle Chhati (4 km), Bheembali (3 km), Linchauli (4 km), Kedarnath Base Camp (4 km), and finally the Kedarnath Temple 1 km ahead.
Kedarnath to Gaurikund Return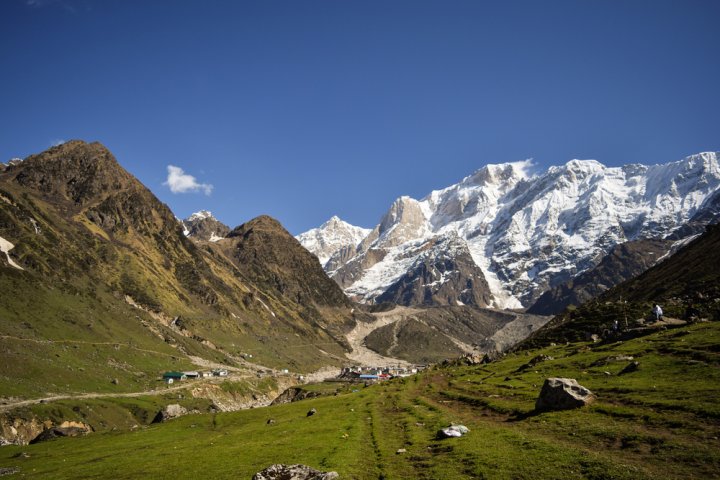 After visiting the Kedarnath Temple, travellers return to Gaurikund through the same path. Trekkers can take halts at points on the route if they wish to.
Gaurikund to Haridwar Return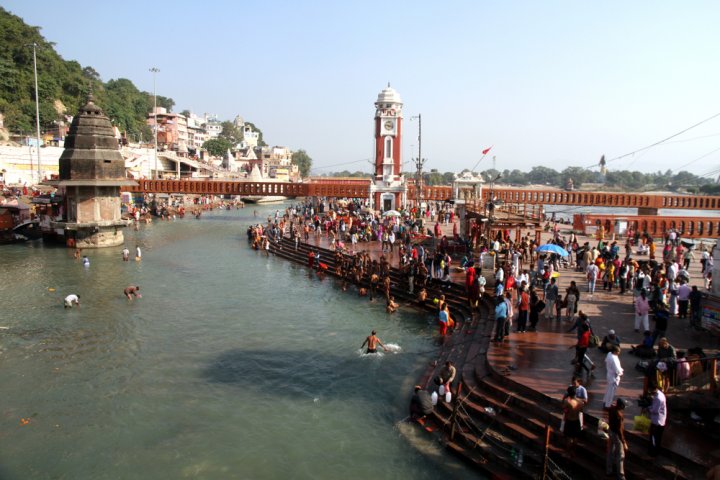 On the return route, you can either take a bus or book a taxi from Gaurikund if you aren't taking your own vehicle. Though the regular route to Haridwar would be the same as the one you travelled on arriving, you can also get a transport service direct to Rishikesh from this place. And, in case, no bus is available at a specific time from Gaurikund, you can travel to Sonprayag (6 km from Gaurikund) that's regularly connected to Haridwar by bus service.
Alternate Trek Routes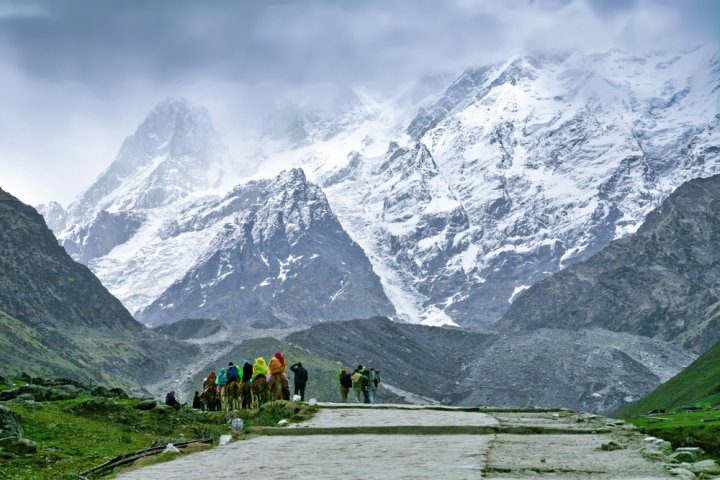 In 2016, 2 more routes were opened for travellers visiting Kedarnath. Though there isn't much difference in the total distance travelled, both take separate paths. The first one is spread over a span of 18 km and passes through Chaumasi followed by Kham then Rambara and finally Kedarnath. For the second one, you can go from Trijuginarayan straight to Kedarnath covering a distance of 15 km.
Popular Trek Packages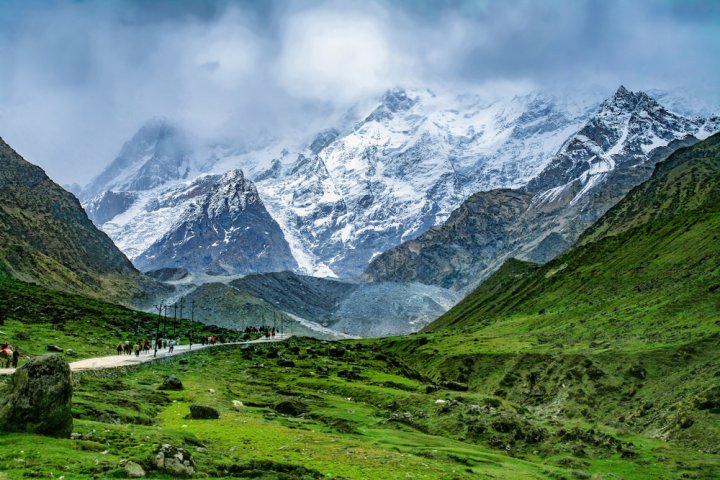 Kedarnath Yatra with Chopta Trekking Itinerary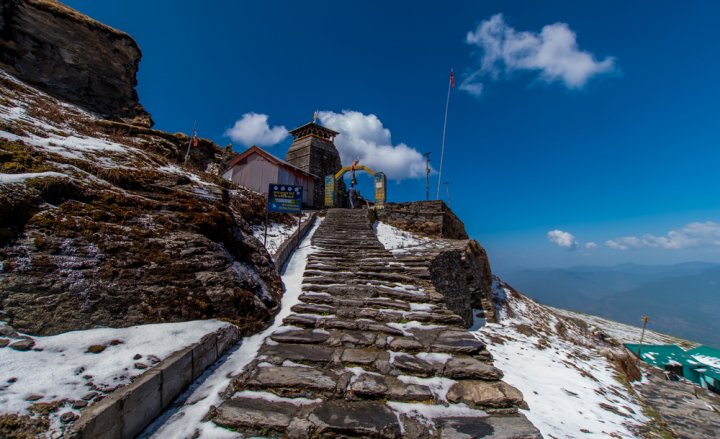 This tour covers a yatra of Kedarnath along with the Chopta trekking. The package covers multiple destinations including Haridwar, Kedarnath, Chopta, and Tunganath that are covered in a span of 5 nights and 6 days. The journey begins at Haridwar city where travellers are transferred to a hotel for relaxing followed by a tour of the city as well as the divine Ganga Aarti that happens at Har ki Pauri.

The travel to Kedarnath starts the next day with the first stop at Guptkashi passing through Rudraprayag followed by a trek to Kedarnath on the subsequent day. After performing pooja at the temple, you will return to Guptkashi through the return trek. The extension of the tour to Chopta (a place known as a paradise for adventure as well as nature lovers) continues on the 4th day. There, you will go through an upward trek of 3 km towards Tunganath temple followed by pooja and the return trek to Chopta. Finally, the tour finishes after taking you back to Haridwar from Chopta. Inclusions of the tour are transportation through the journey, breakfast, dinner meals, hotel stays, and permissions for the trek as well as arrangement for prayers wherever required. Though the price isn't displayed publicly, you can submit an inquiry with Char Dham Tour to get the package cost.
4 Nights 5 Days Kedarnath Vasuki Tal Trekking Package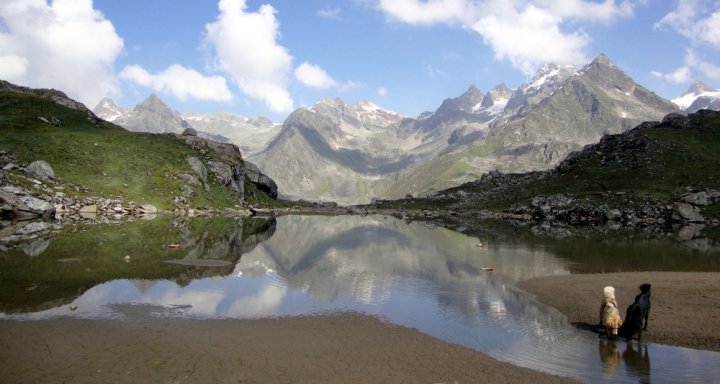 Kedarnath trek is one of the most divine and beautiful Himalayan treks. It is situated in the district of Rudraprayag at an altitude of 3,584 m, which is close to the Mandakini river in Uttarakhand. And, it is an important attraction for both the religious as well as adventure seekers.

The Garhwal Himalayas Uttarakhand trip is of 5 days that takes you on a trekking adventure at an altitude of 3,553 m. The perfect time to go on this trip is from mid-May to June and from mid-September to mid-November. The tour starts from Rishikesh with a drive to Sonprayag followed by a trek to Linchauli via Gaurikund. The next day, the journey continues from Linchauli to Kedarnath and then Vasukital followed by a return to Kedarnath. The tour terminates after another 2 days when you reach Rishikesh through the same path.

The price of the package is according to occupancy with ₹ 30,000.00 for single, ₹ 18,000.00 for double, and ₹ 15,000.00 per person for triple occupancy. Other inclusions are trekking permission, breakfast, dinner, and lunch, accommodation at camps or guest houses, transport between Rishikesh & Gaurikund, and an experienced guide. Check out the complete details on Krishna Holidays.
Kedarnath Dham Yatra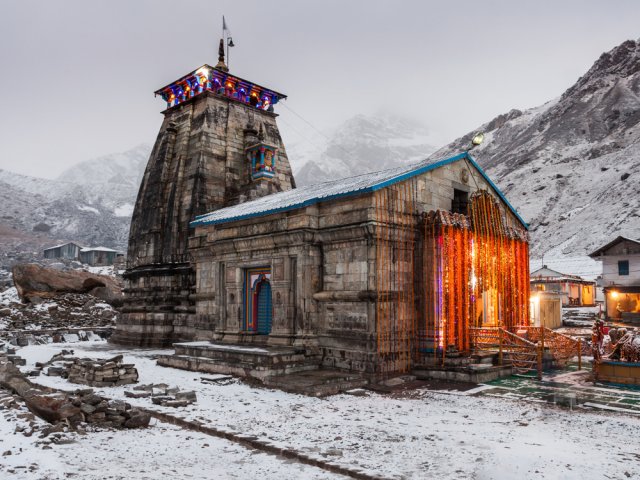 Apart from 3rd party (private) operators, there are tour packages organised by the Uttaranchal (now known as Uttarakhand) government as well. According to the source, the temple has been opened for devotees on April 29, 2020. The temple closes on the eve of Bhai Dooj that falls on November 16 this year. And, there are various travel packages for the destination that you can book from eUttaranchal.
The Kedarnath Dham Yatra package spans 3 nights and 4 days, starting from Haridwar. During the tour, you will spend one night each at Guptkashi, Kedarnath, and Rudraprayag. Facilities available include twin/triple sharing accommodation, daily veg breakfast, in-vehicle newspapers, welcome drinks, and surface transportation. The cost of this package is available on request.


Another one on the list is the 5-Day Kedarnath Package from Delhi that spans over 5 days and 4 nights. The package covers transportation from and to Delhi and takes the route of Delhi-Haridwar-Guptkashi-Kedarnath and return. Inclusions of the package are hotel accommodation, meals, sightseeing, transfers, charges for parking, fuel, toll taxes, and driver as well as other taxes applicable for transport and hotels. Cost of this package is also available on request.


If you want to extend your journey and add more places, other packages are also available though these are costlier ones. Same Day Do Dham Yatra includes a helicopter tour of Kedarnath Dham and Badrinath Dham in one day. The package costs ₹ 99,000.00 per person. If you are not willing to spend that much, you can take the Panch Kedar Trekking Tour that starts at Haridwar and covers Badrinath Dham along with the Panch Kedar trek in 14 days and 13 nights. The package costs ₹ 45,000.00 per person if you are travelling in a group of over 10. In the case of 5-10 people, the cost rises to ₹ 49,000.00 per person. It includes a dedicated cab for travel and a dedicated guide throughout the journey.
From our editorial team
Kedarnath – An Extremely Popular Trekking Destination
Kedarnath is an extremely popular trekking destination with thousands of pilgrims and adventure enthusiasts doing the trek to Kedarnath every year. If you are planning to go to Kedarnath on a trek then you should plan your trip well and sufficiently in advance. We hope this BP Guide would have helped you understand the route you should take on your trek to Kedarnath and the various packages on offer from some of the reputed travel operators. Stay connected with us for more such engaging content.