Thailand, the Land of Smiles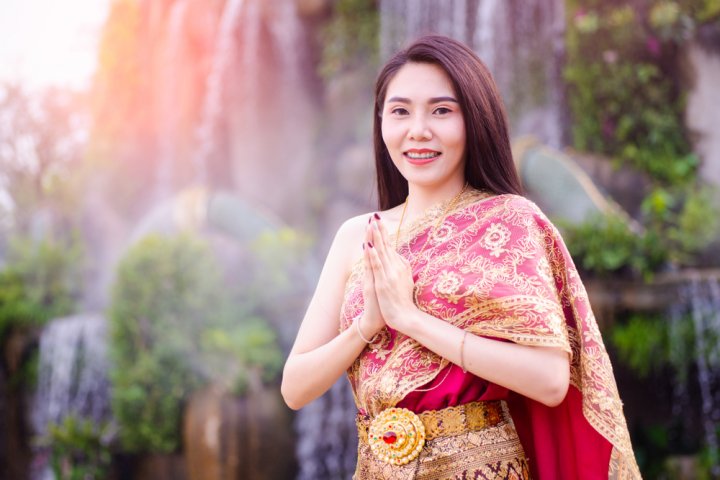 Thailand, the Land of Smiles is one of the places you want to keep in your list of travel destinations. It is known for its 13 different kinds of smiles with each one with a specific meaning. It is officially the Kingdom of Thailand and was known as Siam. It is situated at the centre of the Southeast Asian Indochinese Peninsula with over 68 million people living there.

It is also the world's 50th largest country in area and 22nd most populous as well. It shares its border with Myanmar and Laos in North, Laos and Cambodia in East, Gulf of Thailand and Malaysia in South and Andaman Sea in west. If you love to travel head to Thailand, you'll find pristine beaches, majestic forests, monasteries, coral reefs, amazing floating markets and great food all in one place. People in Thailand are known for their hospitability. You'll simply love the place for everything it offers.
Why Visit Thailand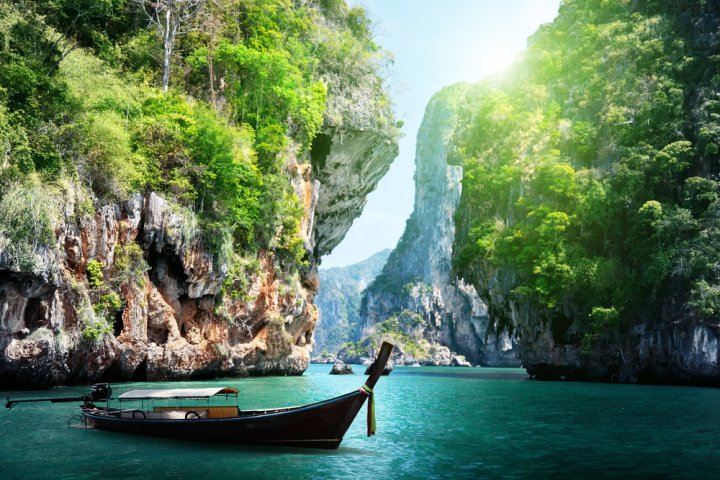 You can't count the reasons for visiting Thailand once in your lifetime but here are a few to start with.
Food is great. They offer such variety that you may never need to eat the same dish twice unless you want to. You will get different cuisine as you move from one city to another.


You'll fall in love with their hospitability, when they bow their heads with joined hands (Wai) you'll feel welcomed and loved by the country.


Traveling is also very cheap be it taking a flight into Thailand or roaming in Thailand. There are a number of budget-friendly airlines to get to Thailand and after reaching Thailand you can take local buses or trains to move within the country, they are safe and affordable not to mention very clean.


The weather in Thailand remains pleasant all through the year. People usually like to come here during the dry season and beach lovers prefer the summers.


If you are a nocturnal then Thailand could be a great place for you. They have great reggae and jazz bars with a variety of booze for you to get high and enjoy the atmosphere.


They also have some of the best LGBTQ friendly clubs to make everyone feel welcomed.


Other great reasons to visit Thailand is your love for water and diving. It has more than 1500 miles of coastline with great spots to let you explore the world under water. You will be able to see the famous sea turtles in Pattaya and take memorable pictures.


If you are the divine kind, visit the temples. There are over 40,000 Buddhist temples across the country. They date back to different dynasties and lets you take a glimpse of different architectural styles.


Other famous event you can look forward is the water fight (Songkran) which is visited by travellers across the globe.


The country has impressive national parks and mountainous terrains. You can see tigers, wild boars, elephants during a visit to one of these national parks not to mention the famous monkeys of Thailand at Monkey Beach on Koh Phi Phi.
Documents Needed to Enter Thailand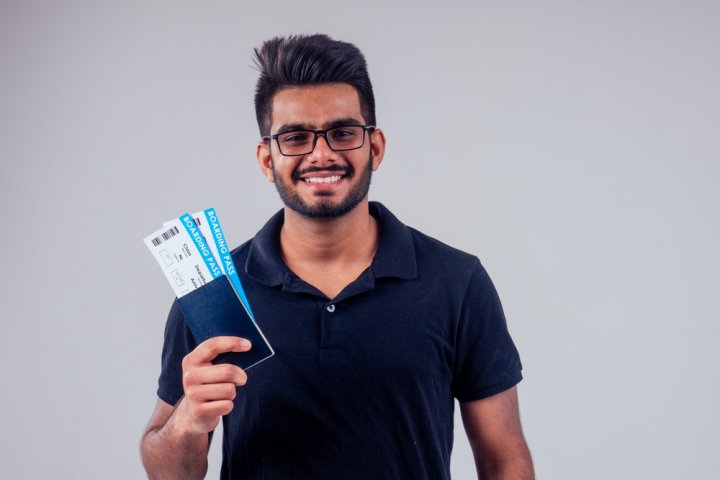 Getting into Thailand is fairly easy if you have an Indian passport. You need to have your passport ready and can get tourist visa when you want to fly in. India is one of the 18 countries which have been granted with visa on arrival, you get it stamped on your passport at the airport in Thailand or you can get it from your home country through Thai embassy.

You can get a tourist visa only for tourism purpose for less than 30 days. If you enter on a tourist visa you can't work or do any business there but you can have your visa extended for 15 to 30 days more if you like. You'll need a valid passport, a filled-out visa application form, one recent photo and a round trip air ticket or e-ticket (paid in full). You will also need a proof of financial means (20,000 baht/person, 40,000 Baht/family).
Top 10 Places to Visit in Thailand
Ayutthaya
Ayutthaya is a historic City founded in 1350, it was the second capital of the Siamese Kingdom. It was once an important centre of global diplomacy and commerce but it is now an archaeological ruin with huge Buddhist monasteries. You can easily get an idea of the size of the city in past through its magnanimous architecture.

If you want to learn about the glorious past in Thailand you should visit Ayutthaya. It comes under the world heritage site and has been protected by the UNESCO. The places once enhanced the beauty of the place have now turned into ruins but it will give your love for history a new meaning. Although Ayutthaya was once a prosperous Siamese trade capital is now a devastated city in Thai but the tourism has not gone down for the place. You can spend your whole day wandering through these beautiful ancient ruin sites.

One of the most visited sites in Ayutthaya City is the Historical Park, it also has four great temples of early Ayutthaya period. You can also visit the site of the Royal Palace and Royal Chapel (Wat Phra Si Sanphet) which was once the spiritual heart of the lost kingdom. A new place that has caught the tourist's interest is the Ayodha Floating Market, Krirk Yoonapan's Million Toys Museum and Ayutthaya Boat Museum.

The best time to visit Ayutthaya is between November to February.
Mu Ko Chang National Park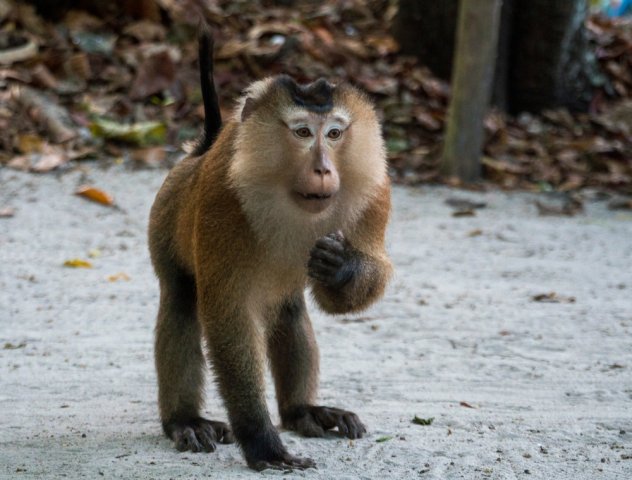 Thailand is famous for its National Parks and one of the most visited parks is Mu Ko Chang National Park in the Gulf of Thailand near the Cambodian border. It spreads through an area of 650km. The park is known for its waterfalls, trails and coral reefs. The Mu Ko Chang National Park is probably the only place with evergreen forests and the coral reefs which is an IUCN Category II protected area.

You will be able to see 120 species of birds like the fairy pitta, hornbill Oriental bay owl, moustached barbet, green imperial pigeon and Pacific reef heron in this famous park. You'll also get to see the rare monkey, Silvery lutung or wild boar, crab-eating macaque and Asian palm civet. Other major attractions of the park are the Kai Bae viewpoint located at the South of Kae Bae Beach. You can see four beautiful islands Koh Yuak, Koh Man Noi, Koh Pli and Koh Man Nok from the view point and take in the breath-taking beauty of sand and sea at the same time.

The park is also blessed with 6 waterfalls and you need to pay an entry fee for 2 for them. Watching the gushing water from high above can give you a thrill of excitement and wants to make you jump in it right away. It is fairly easy to reach the Mu Ko Chang National Park; the visitor centre is on the eastern coast of the island next to Than Mayom Waterfall.
Koh Tao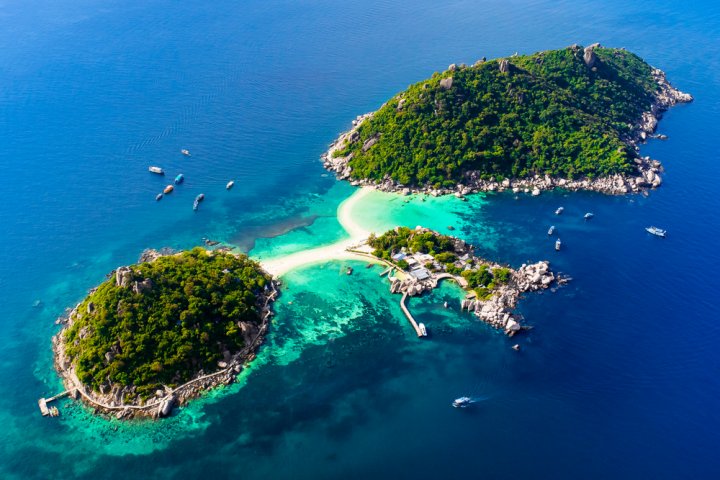 One of the major attractions in Thailand is Koh Tao, the smallest island in Thailand. The meaning of the name Koh Tao is the "Turtle Island" as these sea turtles inhabit its shores and is a great sight to see them other than in the aquarium. This beautiful white sand beach island is spread across 21km by the crystal-clear waters of the Gulf of Thailand as is filled with a wide range of colourful sea creatures and coral reefs.

Koh Tao is about 55km to the north of Koh Samui and was found in the early 1980s. If you want to venture under the sea and experience the exuberant life under water this is the place to be. Diving is one of the major activities offered in Koh Tao but it is advisable to hire an instructor to be safe when you are under water. You can also take a small diving course at an affordable price before you decide to dive in. You don't need to go to a pool to learn diving you go start it straight in the sea. It a fun activity if you love water but incise you don't then there are some wonderful trekking sites available at the island for you.

You can go to various beaches in the island to relax after a fun day filled with undersea diving or trekking with your friends and family and take in the fresh air and warmth of the sun. Koh Tal has a great selection of 5-star hotels, budget hotels, guesthouses and beach bungalows to stay in overnight and check out the night life of the island. There are a number of restaurants and pubs right in the island if you are in a party mood. It is a great tropical island paradise which takes you away from the civilisation.
Phuket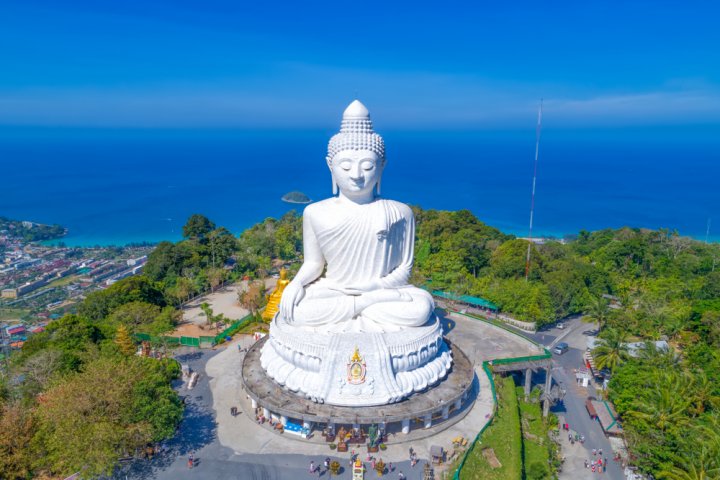 Phuket is Thailand's largest island. It is on the west-facing coastline of Andaman Sea. If you are looking for a rejuvenating vacation away from the crowd, you should head out to Phuket. It is a place for die-hard divers and beach lovers, Phuket is full of beautiful lagoons, clear beaches and palm groves. It has many natural spots as well as amazing man-made places to see.

You can visit the National Parks, monolithic limestone formations and museums, temples and many more. If you love adventure sports then you can try some of the thrilling water sport activities like an exhilarating speedboat trip to nearby tropical beaches like the Phi Phi Islands, Phang Nga Bay or take a trip to the tropical forest. If you are on a romantic trip with your partner then you can always find an excluded spot at the north of the island and spend some memorable moments there.

Other than the beaches a walk around the Old Town of Phuket gives you a taste of the rich culture and heritage of the place. Phuket has a wide variety of hotels to choose from and the restaurants offer variety of mouth-watering delicacies throughout the year. It offers something for everyone regardless of you taste and choice in vacations.

Phuket is mainly divided into three areas; the west and south coasts are full of beaches and resorts to make your stay as comfortable as it can get and the north and east parts have a traditional touch to it. It has rural areas and fishing is the main source of earning there. Then there is Phuket Town or Phuket City which is the capital of the island and is full of historical monuments and modern shopping malls. You will find some of the world's best beach clubs, lounges, beer bars and live music events on the Banla Road in Phuket.

If you are a shopaholic then Phuket could be the place for you, it has beautifully decorated road side markets, some of them run through the night. You can buy tons of souvenirs for your friends from there. Food is awesome in Phuket, you will not only find great Thai seafood here but you can also try some of the Japanese, Mexican and French dishes right at the island. You will not be able to find an excuse for not going to Phuket once in your life time.
Similan Islands
The meaning of the word Similan is "nine", it is called Similan Island because it is an archipelago of nine islands which are Ko Bn, Ko Bayu, Ko Similan, Ko Payu, Ko Miang (two adjoining), Ko Payan, Ko Payang, and Ko Huyong. There are a lot of places in the Similan Island where you should visit while at the island. The Similan islands national park is a UNESCO World heritage site which makes it one of the best places to go under water diving, you can see more than 5000-year-old coral reefs and marine life like huge manta rays, moray eels and whale sharks.

You will be amazed to see the wide variety of trees at the island like the forest of ironwood, gum, jackfruit and bamboo. You can also see some of the most beautiful species of birds on the island like sea eagles, kingfisher and nicobar pigeons. Similan Islands offer a wide variety of beautiful spots for the visitors but of the most striking feature of the island are the huge boulders that are scattered around the western and southern shores. These boulders have turned the waters into a huge playground for divers. Diving in Similan island could be an out of the world experience because of the variety of marine life found here.
Chiang Rai
Chiang Rai is a beautiful mountainous city in the north of Thailand, it lies near the borders of Laos and Myanmar. It is located in the Mueang Chiang Rai District and was established as the capital during the reign of King Mangrai, in 1262 CE. The city is full of ancient temples and tribal villages. There were times when Chiang Rai was known as a hub for opium trade but now it has placed itself as a famous place due to its glorious temples and culture.

One of the most famous temples to visit in Chiang Rai is the Black and White temple which will surprise you with its swirling spires on the golden clock tower. Other famous temples are the Wat Klang Wieng temple which is known for its architectural decoration. It is built in a contemporary Lanna style which is a hit among history lovers. One can also visit Wat Phra That Doi Chom Thong which is the highest point in the city centre, it overlooks the entire city and you can take in the breath-taking view of the Kok River from there.

The city of Chiang Rai has great night bazaars and is famous for its jazz festival among the tourists and offers affordable local Thai food round the clock. If you like to break a sweat you can try jungle trekking and meet the local hill tribes on the way.
Bangkok
There is not much to tell about Bangkok as it is known to everyone. It is the capital of Thailand and is known as Krung Thep Maha Nakhon in Thai. It is the most populous city of Thailand therefore traffic jams can be a big issue at times. It is also called the 'city of angels". Bangkok is known as the most happening city in the world and one instantly falls in love with the place.

It is a place for young people who are in search for fun, frolic and adventure. You will experience strong culture, tradition as well as the great nightlife on Khaosan Road and Patpong. You will also be able to feel the divinity of the city through the number of famous temples in the city like the Buddhist temples, Wat Arun and Wat Pho as well. These temples are breath-taking and leave you amazed due to their slanting roofs and gables which are gilded in gold and look like the mythical naga serpents.

If you want to get more adventures you can visit the red-light districts in the city as well. If you like food then it is one of the best places to eat in the world. The city is famous for its variety of dishes and the cleanest street food in the world. Most of the people in Bangkok buy their meals off the road instead of cooking them at home. The food is affordable and tasty. Bangkok has end numbers of imported bars, champagne bars and rooftop drinking places, they offer retro, rock and roll, jazz, blues and live music to set you in the mood. You can spend a whole night dancing away in discos and clubs with live DJs.

It has world famous 5 stars, budget hotels and homestays which will fit in everyone's budget. You can shop till you drop in Bangkok; it has huge modern malls as well as the street markets where you can get some very good deals on traditional things of Bangkok.
Pai
Not everyone wants to see crowded places and great nightlife on a vacation and if you are one of them then don't forget to visit Pai. It is situated in the mountains and is surrounded by beautiful waterfalls and hiking trails. Pai is a small town and it seems like it is slower than the rest of the world. Being in Pai will let you experience the true Thai culture and the people there. You can get lost in your own world in solitude as you relax along the calm riverside. You can do nothing in Pai and and still feel like you had a tremendous holiday.

The place is known for its organic food, wheatgrass shots and tea all in the street markets. It is a laid-back village therefore you will find cheap food and accommodation in Pai. Pai can become your favourite place if you are a nature lover. It is situated deep in a valley surrounded by majestic mountains. You can try Bamboo rafting and white-water rafting while indulging yourself in the picturesque landscape of the village. You can avoid water by doing some mountain trekking and shop for souvenirs in the town centre.

Other must visit place near Pai are the hot springs like the Sai Ngam (secret) hot spring, Mo Paeng waterfall and ethic hill tribe villages which will leave you in a daze for days. Pai forces you to slow down and enjoy the beauty around it but don't be discouraged if you are a night person, there are a few drinking bars opening up to entertain you through the night. If you want to know what it feels like living in Pai you can learn to cook your own meals here with unique ingredients foraged in the forest or try your hand in harvesting rice in the season.

Be prepared to live in a jungle with no power, running water or modern conveniences if you sign up to live a life of a Pai resident.
Mae Hong Son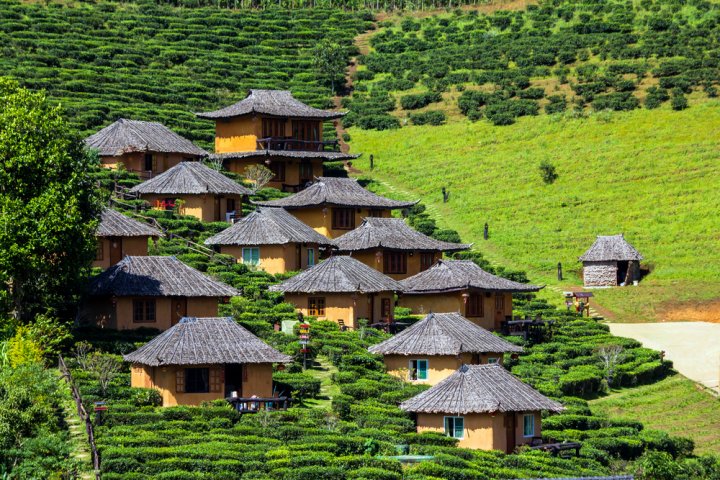 If you love to ride a bike or race then Mae Hong Son would be a great place for you to visit in Thailand. It is about 924 km from Bangkok. It is also called "the city of three mists" as it is mostly covered by mist all year long. Mae Hong Son is the most mountainous province in Thailand and was established in the early 19th century as an elephant training camp by King of Chiang Mai. It is known as one of the most adventurous places in Thailand.

If you are a biker you will love this place. Biking through 1864 curves can give you the thrill of your life in one go. It is also famous for treks other than adventure you can also see a number of calm and beautiful places here as well. People usually come to see the beautiful pond and the temple situated in Mae Hong Son as well as a visit to the local market with great Thai food will keep you happy during your stay here.

You may not find a bustling night life or great modern conveniences in Mae Hong Son but you will find raw natural beauty in waterfalls, hot springs and forest caves with never ending mountains. A night camp at Baan Ruam Thai Coffee Village is also a great idea in Mae Hong Son.
Lopburi
Lopburi is another beautiful place in Thailand, it is about 155 kms from Bangkok which is around three-hour drive. If you love to travel and want to indulge the historian in you then Laphuri is a good place for you. It is important to have lots of fun and adventure when you are visiting a place like Thailand but it is also important to understand the culture and tradition of the place and Lopburi does exactly that.

It is one of the oldest cities of Thailand and was the capital of the country once. It is full of old monuments and heritage sites which makes is easier for you to understand the history of Thailand. Lopburi is also famous for a unique thing - it's monkeys. It is also known as the 'monkey city'. These mischief makers run around town and play with the visitors. They are very good in stealing food and small items right from the hands of the people. One of the major events in Lopburi is the monkey festival which is held on the last Sunday of November. It is said that the monkey brings good luck to people. You can enjoy live performances and dances during the festivals and the monkeys take active part in it too. It is a fun event to attend with kids although you are advised to keep your belongings safe and keep a safe distance from the monkeys.

Apart from monkeys you can see the remains of grand palaces and temples which once stood tall in the city. There are two sections of the town. The old town and the new town, you will find good accommodations in the new town.
5 Tips for Travelling Around Thailand
Thailand is a cash based soceity so carry cash with you all the time.


Avoid renting a scooter, Thailand is an accident prone country, its better to be safe than sorry. Use local transport to get around the city.


Thailand has dense tropical forests therefore mosquitoes are common here. Carry a bug repellent to avoid getting sick


Learn haggling before you go to Thailand. You'll see a lot of road side markets and food vendors, you'll have to haggle your way to get good deals.


It is wise to keep your cool in Thailand. People in Thailand do not appreciate being yelled at and can react violently. Be polite to stay safe.
From our editorial team
Be respectful of locals and their traditions
Thailand is often seen as the land of sun, surf, easy shopping and smiling people wherever you go. But scratch the surface and you will find a deeply traditional society, where showing respect is very important and there is great pride in being the only South-East Asian country to have never been colonised. There are places for fun and there are places to be mindful and respectful, take note of where you are and what the environment demands. The Thai dislike public display of private emotions, hence the smile, and when they receive visitors warmly and politely, they also expect to be treated likewise.