The Best International Travel Destinations for Indians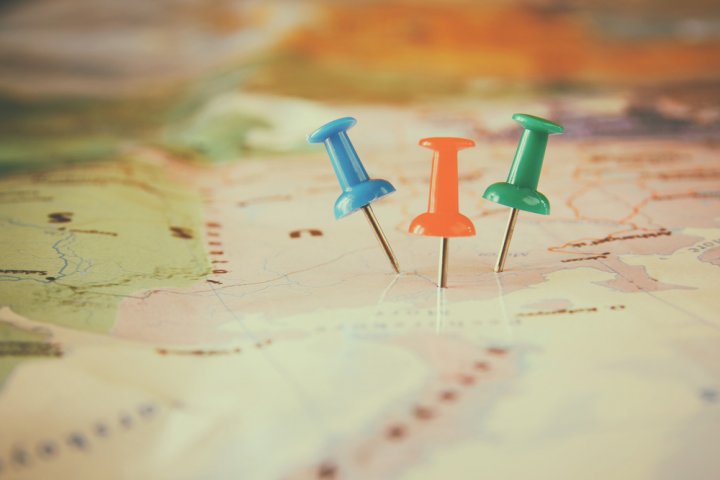 Going abroad for vacations and holidays has a special thrill of its own. It is glamorous, exciting, fun and creates some of the greatest memories of our lives. If you are looking for the best international holiday destinations for your family, your honeymoon or just to enjoy the breath of exotic air, look no further because in this article we have covered all the bases and present to you the best international travel destinations.

Let's get started!
Some Tips for Travellers Going Abroad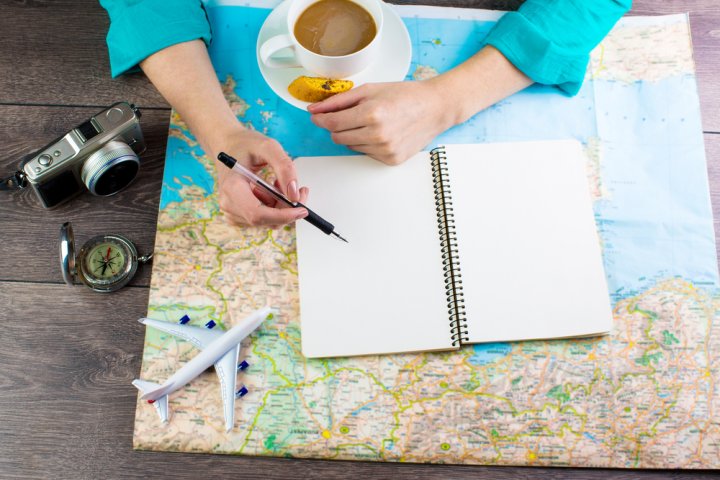 Travelling abroad can be a bit different than travelling in your own country because of the differences in rules and cultures, however, if you stick to a few general guidelines, you're in for a good time.
Get Travel Insurance to Cover Emergencies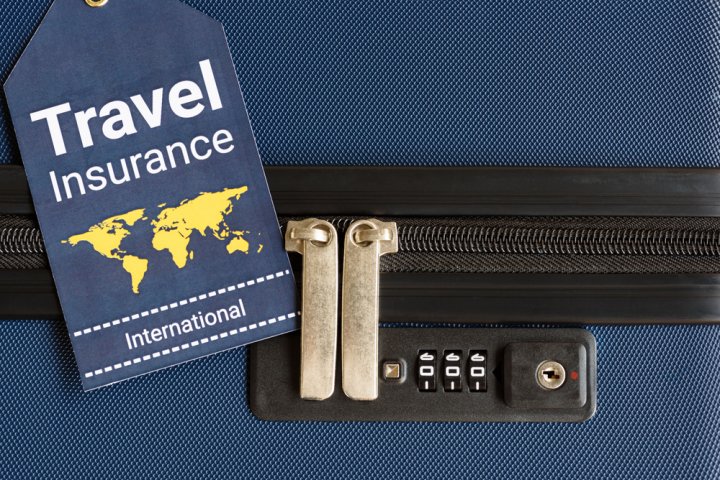 You'll probably not need travel insurance for most domestic trips but when you're planning to go abroad to see the best international travel destinations, then getting a travel insurance policy is a very wise idea. The last thing you want is your trip ruined in the worst possible manner by emergencies.

Purchase a policy at least 15 days within booking your trip so that your claim is not declined by insurance providers. 
Opt for a Forex Card from Your Bank for Convenience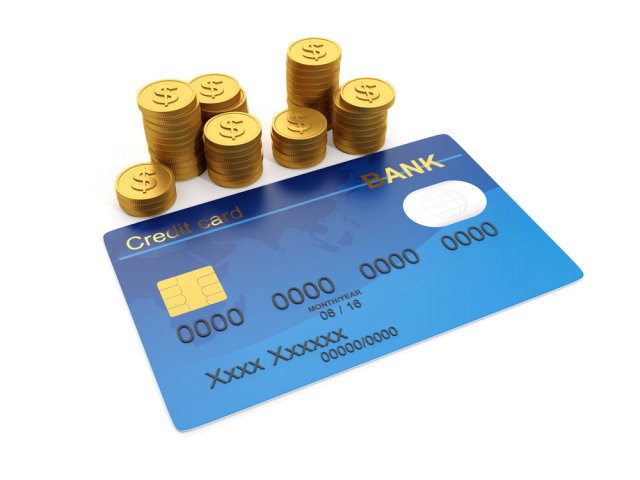 Forex cards are very useful when taking trips to international destinations. They are the easiest way to carry foreign currency and make purchases while abroad on a foreign trip. 

A forex card is like a pre-paid card which contains the currency of the country you are travelling in and you can withdraw cash at ATMs or use it as a debit card in your travel location. This greatly increases your convenience as you will not have to carry too much cash and can transact with just a swipe. Do however carry cash as all places might not accept cards. 

A forex card will help you save on currency change fees and several banks provide discounts and offers. You can go to the bank of your choice to get a forex card made and compare the different benefits and types of cards online. 
Set a Budget for Yourself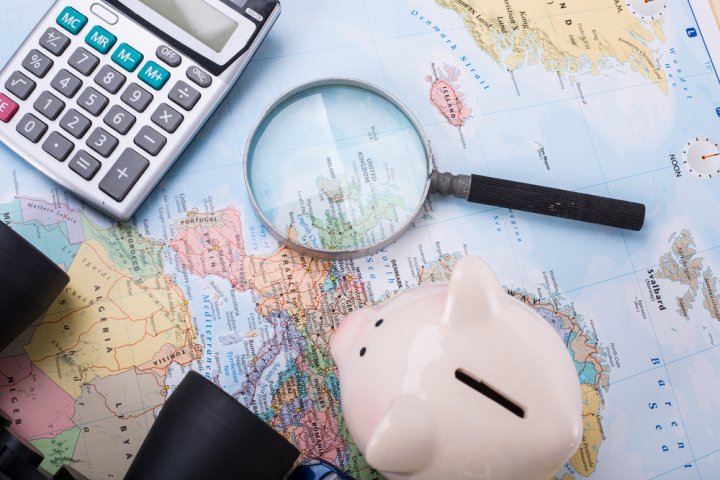 Almost every destination can be within your reach but some countries are costlier than others. Having a budget will let you have an idea about how much money has been spent and can be spent further. Some locations, say France is significantly costlier than others like Sri Lanka. 
Learn a Few Phrases from The Local Language so That You Connect with the Locals and Have a Fun Time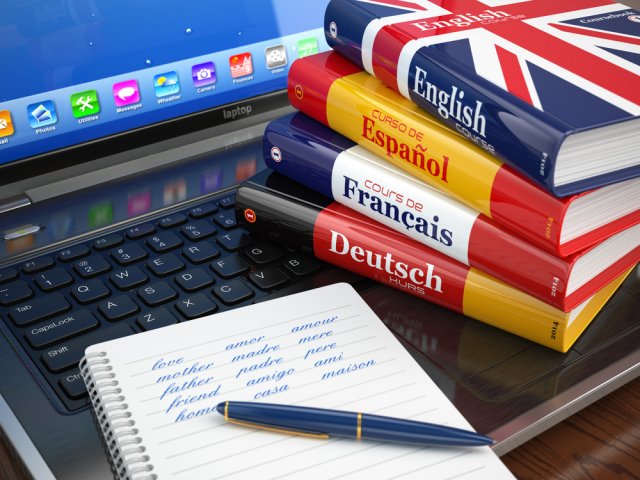 Knowing a few phrases in the local language, say words related to buying and selling will let you enjoy your trip that much more as you'll connect with the locals who will appreciate the efforts you took to speak their language. It'll also help you get better prices or explore a country whose language you don't know better. 
Have Copies of Your Paperwork, Passport and Register at Your Embassy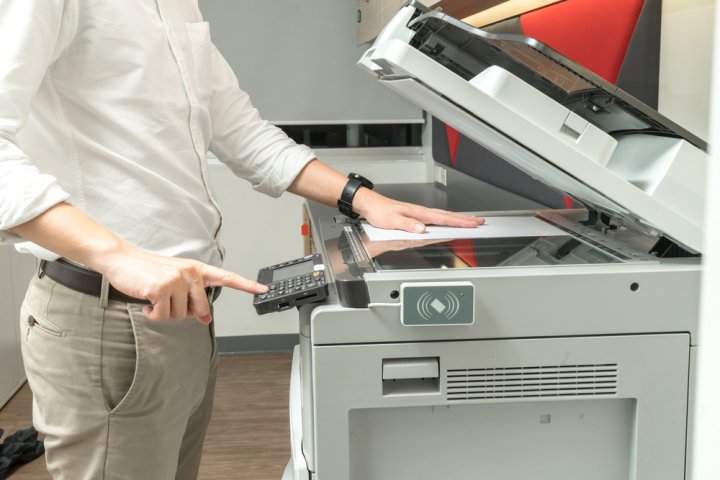 If you're prepared for the worst, then you can sit back and enjoy your trip in ease. Have copies of your passport and other documents on hand so that there will be fewer problems if you lose them by any chance. 

You can also register yourself at the Indian embassy in the country so they know you're in the country and you can ask help from them if any need arises. 
Research Events and National Specialties Like Dishes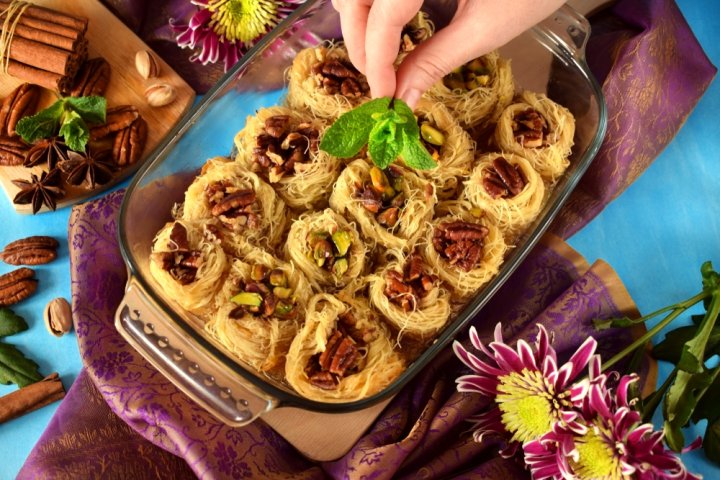 Make a thorough research on what festivities, events and cultural items of interest are going on in the country so that you can time your visit according to what appeals to you. 

If you know what dishes are a speciality in the region beforehand, then you will know what to order at the restaurants and will have a better time. 
What Destination to Choose?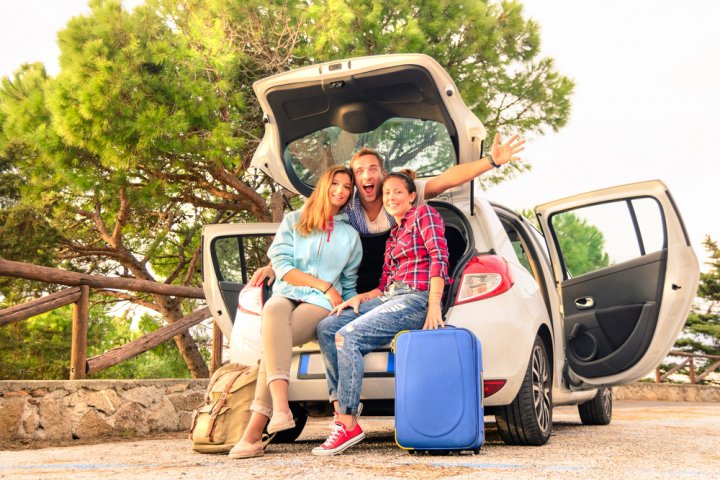 The best international destination for you depends upon your goal and desired experience. Every place has its own atmosphere. If you are going for the best destination for a honeymoon, the places which meet your needs perfectly will be different than the best place for your first holiday abroad or the best holiday destinations abroad for families.
Best International Travel Destinations for Families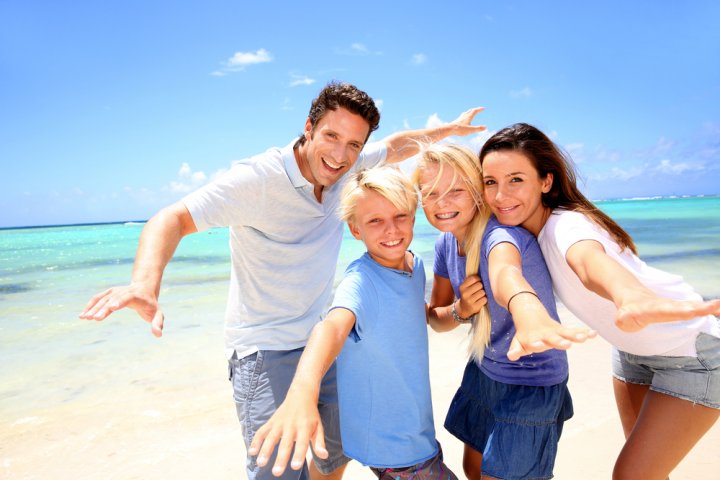 Many of us take our first trips abroad with our families. On trips like these, we expect fun times for the children and blissful relaxation for the adults. Here are some of the best choices for families travelling abroad. 
Eastern Europe: Several Countries Rich in Culture at an Affordable Cost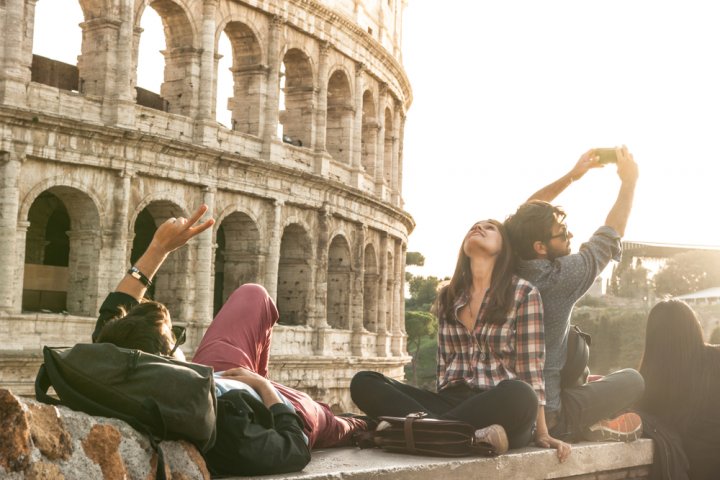 Do you want to visit Europe, get a taste of authentic European culture and see wonderful sights- all within a reasonable budget? Then Eastern Europe is the right place for you.

Croatia: Europe is among the best international travel destinations for a family trip and you can visit many countries at one go while on a budget. Try to visit the beautiful beaches of Croatia and its historic cities like Dubrovnik. While your kids will enjoy playing at the beach and the general atmosphere, you can see locations where the iconic "Game of Thrones" T.V series was filmed. There are even dedicated tours for this and we guarantee that you'll have a lot of fun.

Athens in Greece is another great destination that you shouldn't miss. Greece is completely safe to visit and being a cradle of European civilisation, it just oozes culture and history. You can visit the fortified Acropolis, a symbol of the classical spirit and civilisation and there are even special tours for families. Greek food is healthy, tasty and world famous and you'll love it. Top it off with a cruise and enjoy the blue waters of the Mediterranean sea.

Prague in the Czech Republic is also a historic city and has lots of charms for both adults and children. Adults can visit the old town Prague and the Charles Bridge which are picture perfect and show a well-preserved history. Children will love these places too as the street performers and entertainers there will keep them entranced. There are many parks and outdoor recreational areas where kids can play and you can relax.

If you would like to try out skiing, then there are several places in Eastern Europe like Bansko, Bulgaria or Kranjska Gora in Slovenia which will meet your needs. These world-class resorts are visited by Britons, Greeks and others and you can try them out if you feel more adventurous.

Kranjska has a lot of beauty and there's a village with all amenities right at the bottom of the slopes. Bansko features an ancient cobbled street village which has many pizza parlours, places to rest and boutiques. Always try to hire ski instructors if you do not know how to ski.
Sri Lanka: The Island Nation Close to Home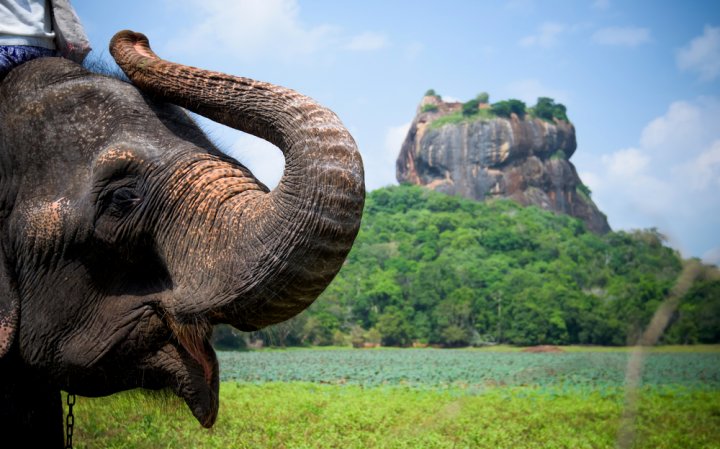 Sri Lanka is a country much closer to home and is also one of the best international travel destinations for travelling with toddlers. The tear-drop shaped country is relatively small and this makes it easier to visit the different tourist locations and have a lot of fun. Sri Lanka has some pristine beaches where you can build sand castles with your kids and relax while looking at crabs and drinking coconut water. Some of the best beaches Sri Lanka has to offer are the bay of Mirissa and Elephant Rock Beach.

If you or your kids would love to see some wildlife, then take a three-hour safari to either Minneriya National Park or Yala National Park where you can find wild elephants, crocodiles, buffaloes, many peacocks and rarely, a leopard. Sri Lanka offers train rides through beautiful forests and tea plantations.

Hiking with your kids on hills such as Little Adam's peak in Ella that even young ones of three or four can climb is another thing you can do in Sri Lanka. Be sure to bring snacks so that they aren't distracted and stay motivated to reach the top. There are many temples, palaces, forts, churches and ruins in Sri Lanka left over from its colonial past and rich history. Just like in India, you'll find autos which are convenient for transportation.

Getting around
Railways are also a preferred means of moving around. Colombo, the capital of Sri Lanka has a relaxed atmosphere and you'll find essentials for small children like milk and diapers nearly everywhere in Sri Lanka. Sri Lankan food is spicy with a lot of variety. Be sure to try out hoppers which are a kind of special pancake found in Sri Lanka which kids will love.
Argentina: A Tangy Taste of South American Wonders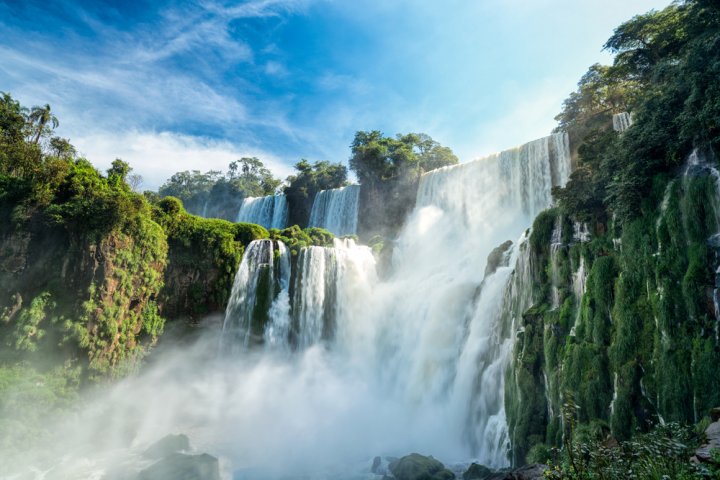 Argentina shines when it comes to being one of the best international travel destinations for families. This beautiful country in South America will give you and your family memories and a tangy taste of Latin America which you will cherish for a long time to come.

Buenos Aires, the capital city, bustles with activity and looks as good as any city in the developed world. There are cafes on the sides of the streets, bookstores, boutiques and restaurants which will appeal to you in a riot of colours the moment you set foot outside. Being in the "New World", Argentina has natural sights and a culture like no other place near India or in Asia.

Nature and wildlife
For example, The powerful Iguazú falls in the north of the country is an unforgettable sight with nearly 300 waterfalls to see while in the south, you will find the Glaciar Perito which advances like a mighty giant. Argentina has both the snow-capped Andes and rich wetlands. Several species such as capybaras, whales, flamingoes, penguins and anteaters can be found in the country. You can lose yourself for ages simply admiring the beauties of the wild like the Valdivian forests which are covered by lichen, crystal clear lakes and deserts tinged with red.

Food
You might find that the menu in Argentina is a tad meat heavy but you'll also get a lot of pasta and pizza, the original non-fast-food kind due to the country's Italian roots and heritage. Empanadas are an Argentine speciality which is a type of baked or fried pastry stuffed with cheese, corn or other ingredients. You can request vegetarian or chicken Empanadas and watch your kids enjoy them along with some special ice-cream.

Love of Football
There's probably no need to mention that if your kids love football - or fútbol as it's called here - they will love being in Argentina which is one of the most respected countries in India when it comes to this beautiful game.

What to See and Do
Why not go and visit dinosaur museums or if you're feeling adventurous, go for some skiing and white water rafting in Mendoza? You can count on your kids to be safe in Argentina, a very family friendly country where adults frequently send children on small errands alone because of the safe environment and people value family above all else. Small kids can get discounts in hotels, museums and restaurants. If you're visiting in the summer, then consider booking a hotel with a swimming pool as it can get a bit warm.
Best Places for Your Honeymoon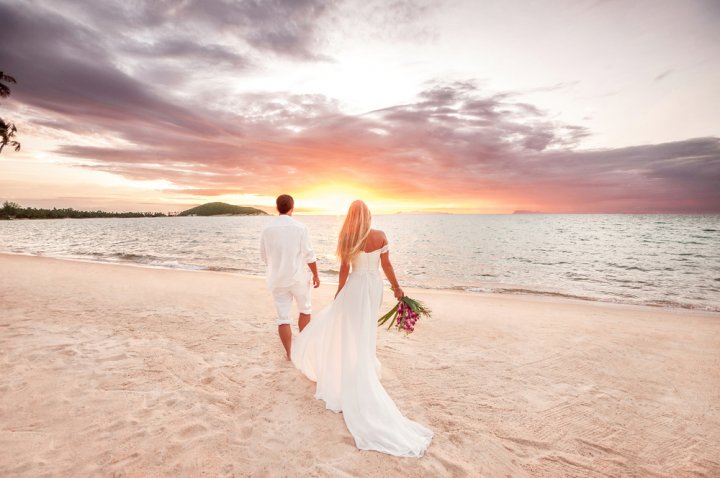 If you got married recently, then congratulations! It's time to have a romantic night out and explore new worlds together with your partner on your honeymoon. 

Here are some of the best international travel destinations for honeymooners.
Paris: The Most Romantic City in the World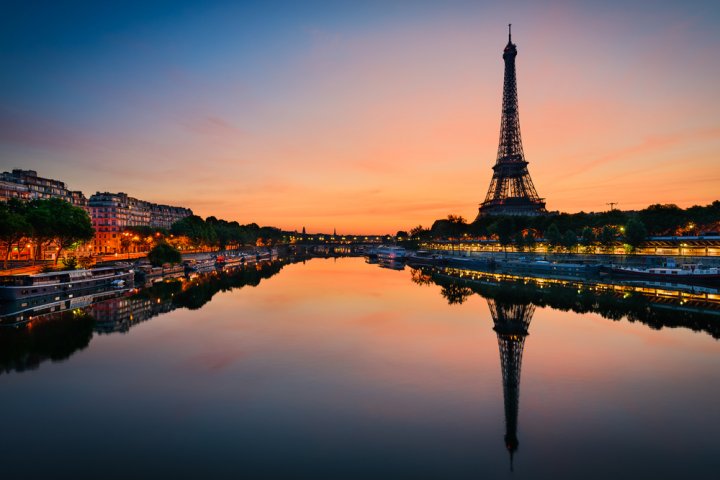 Paris, the city of love, is considered to be the most romantic city in the world. You might want to spend your honeymoon there with your lover, snuggled up together in a cosy Parisian café while watching the beautiful river Seine pass by. Knowing about the best things to do in the French capital beforehand will let you have a much more enjoyable trip. So we will look at some of the things to do and places to visit which make Paris the best international destination for your honeymoon.

Get Ready for Romance
Your first stop ought to be the Temple of Love which is situated on a small island in the middle of the Versailles Field and is well known as one of the most romantic places to visit in Paris. There's a belief that if you kiss your lover at the centre of the temple, it will make your relationship stronger. One can't really argue with that! There are no entry fees for visiting the temple and you can have your kiss at any time of the day although evenings are considered to be more romantic. You will need a boat ride from Lac Daumesnil to reach it.

Don't Miss the Architecture
Want to experience some famous architecture? Go on over and visit the great Notre-dame Cathedral. The great gothic cathedral with its glass stained windows will awe you with its magnificence. You'll have to climb a measly 140 steps to see its bells ring for the people of the city. You can reach the cathedral via metro by getting down at either the St-Michel Notre Dame – RER B Train Line (blue) or St-Michel Notre Dame – RER C Train Line (yellow).

Honeymoon Specials
Your honeymoon in Paris will not be complete without visiting the Luxembourg Gardens where Emperor Napoleon and Josephine used to have romantic walks together. It is the biggest garden in Paris and filled with a heritage such as statues, fountains and beautifully maintained flower beds. Bring some wine and cheese and roam together in the Île Saint Louis, one of the two natural Islands on the Seine or see the Wall of "I Love Yous" which was created by famous artists and has "I love you" written on it in 250 languages.

Paris truly has something to offer to all lovers. You can take a "Wine Tour" which costs around ₹4,000 as a memorable activity to do while in Paris and see the famous Moulin Rouge cabaret shows which highlight the diverse and lovely culture of France.

Shopping
Shopping in Paris is fun as it is home to some of the most famous luxury brands such as Louis Vuitton. The best shopping spots in Paris are Canal St. Martin where you can get perfumed mug candles along with art and several bookshops. For designer clothes, you can visit La Marais and St. Germain is a good spot for furniture and antiques.

Chocolate is a proven aphrodisiac and chocolate lovers can go to La Maison du Chocolat to savour some of the best chocolate in the world. France produces some of the best perfumes in the world and you can consider buying some for your lover as a gift. It goes without saying that you should also visit Paris' most iconic landmark, the Eiffel Tower and take lots pictures in front of it to remind you of some of the happiest moments in your life later on.

Accommodation
Hotels in Paris are not cheap and you should try to avoid times like Paris Fashion Week (January and September), the French Open and the Paris Jazz festival. To hype both of you up for your trip, you can watch some of the world's most romantic movies which are set in Paris. You should also consider learning a little French as many Parisians do not speak English.

The food, wine, art, architecture and melodious sound of the French language promises to make your honeymoon one like no other.
New York: The Big Apple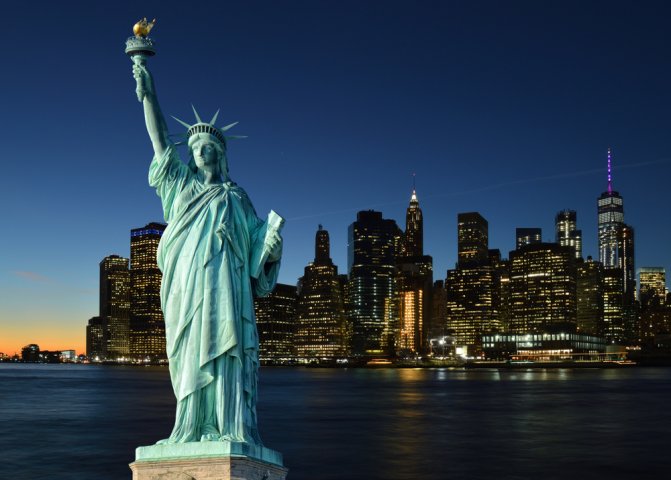 There are few places which can rival Paris to hold the title of the best place for a honeymoon and New York is one of them. The Big Apple is easily the most recognisable city in the United States and it can be amazingly fun to spend your honeymoon here. The city is the financial capital of the United States along with being a very important centre for American culture and heritage.

You should visit the famous Central Park where you can take a romantic carriage ride or go see the Belvedere Castle with its great views from its observation decks. The Central Park Zoo is also a good attraction and during winter, you can try your hand out at ice-skating in Wollman Rink.

If you enjoy partying, then the nightlife in New York City will suit both of you well. You can go clubbing in Manhattan or spend time bowling in Brooklyn after seeing the Brooklyn Bridge, nearly every area of New York City has a name which is familiar to the ears and visiting them is a once in a lifetime experience.

The Empire State Building is another very iconic landmark in NYC and you can go to its observation deck for just ₹1,400. Other iconic places to visit are Times Square where you can attend Broadway shows, Ellis Island and Liberty Island where the Statue of Liberty is located. New York has endless delights to offer and you can be limited only by your imagination and budget. For example, you can go on a helicopter tour of the city for about ₹14,700 per person if you want.

Some other beautiful locations in New York State which you can see on your honeymoon are Niagara Falls. Take a boat trip there to appreciate the beauty and might of nature up-close. The heart-shaped Thousand Island with its museums, galleries and wildlife is another great spot to visit on your honeymoon. Exercise is known to increase intimacy and Lake Placid offers several activities like skiing, snowboarding, ice-skating, hiking, rock-climbing, fishing and so on.
Singapore: Romantic Cruises and Nights out at Some of the Best Places for Couples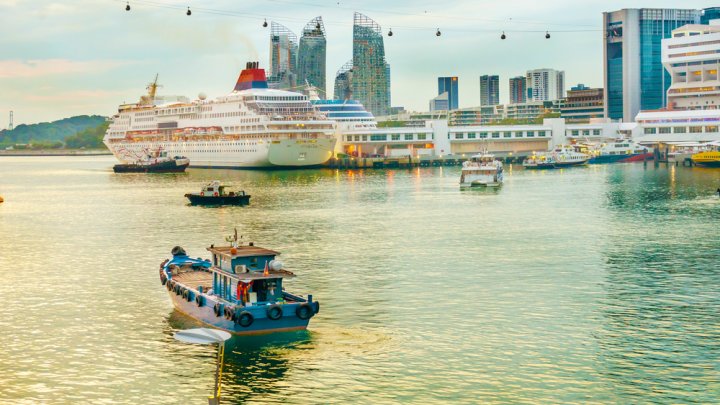 A romantic cruise paired with nights out in a fun-loving city. How does that sound for a perfect honeymoon? Singapore is a unique country like no other. This highly developed, beautiful and multicultural city has people of ethnic Chinese, Malay and ethnic Indian descent. One of the best ways of enjoying Singapore and all it has to offer is to take a cruise along with a tour package which will include food, transfers, tourist attractions, accommodation and of course the cruise which usually starts from ₹48,000 per person.

Go One a Cruise
A cruise is an experience like no other. It feels amazing to be on a ship and simply gaze into the open waters as the sun rises or sets while musicians and entertainers perform for you. You can stand with your partner on the bow of the ship and feel its power with the wind hitting your face at the same time as the sun keeps you warm.

Shopping and Dining
Singapore offers great dining and shopping experiences to couples with restaurants like Skai in Swissotel The Stamford which will let you see iconic views of the city while you eat well-prepared delicacies in luxury. The Botanic, Kilo Kitchen and Preludo are some other great restaurants in Singapore which have their own special themes. Restaurants like The Butcher's Wife cater to those with allergies and provide gluten free food.
What to See and Do
You can take a walk through Bay East Garden which is an amazing park, then eat in Chinatown and take romantic rides in the iconic Singapore Flyer, the giant Ferris wheel which we get to see in pictures. The Flyers 28 capsules are air-conditioned and designed in such a way that riders will have continuous uninterrupted views. Don't forget to visit the Merlion, the iconic fountain of Singapore.


Singapore Botanical Gardens and Singapore Zoo are other places you can visit and spend quality time in. If you do go on the cruise, then you can do scuba diving and other exciting activities off islands where your ship stops. The cruise package will also allow you to choose your own activities from a wide list such as snorkelling, sightseeing, island trips and several other options.


Chocolate is something that enhances the romantic mood so consider going to Singapore's Cheese and Chocolate Bar in Sands SkyPark hotel which offers a huge variety of specially made chocolate treats and desserts guaranteed to sweeten your day.


The Gardens by the Bay are a unique sight with exotic plants from all over the globe and is acclaimed as one of the top 10 indoor gardens in the world. It boasts of supertrees which are huge trees which conserve water and energy. All in all, a perfect place for a walk. The Fort Canning trail will teach you about Singapore's rich history while letting you enjoy each other's company in the midst of natural beauty.


You can go on the cable car ride on Mount Fabin which is an amazing experience and a perfect opportunity to surprise your spouse with a surreal dining experience high in a cable car. The car can be decorated with flowers upon request and affords a lot of privacy and opportunity to enjoy intimate conversations while you gaze out at the night sky.


Another attraction is the Cloud Forest which is a 114 feet tall mountain filled with green vegetation and houses the world's tallest indoor waterfall. It is a greenhouse with protected species and guided tours are available. You should not miss this rare sight or the refreshing feeling of the cool mist on your face.
All things considered, Singapore is one of the best places for a honeymoon. It is also an inspiration that a country which was a former British colony like ours has reached such heights in economic progress.
Best Place for First Holiday Abroad for Young Professionals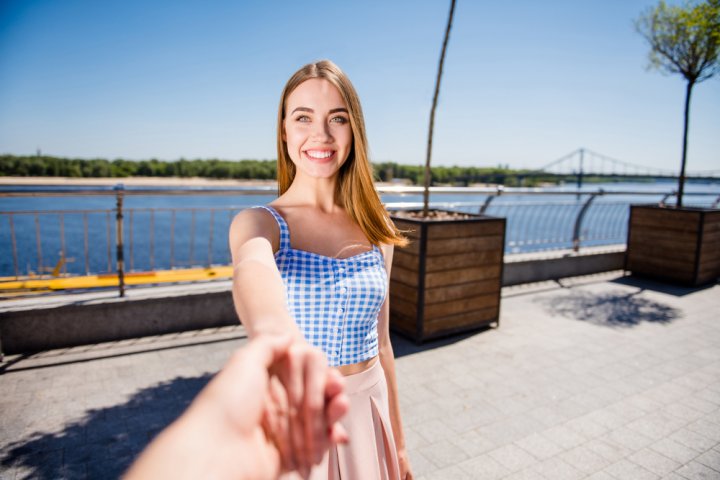 The needs of young professionals are different than those of other people. Good nightlife, a lot of fun stuff to do with their peers and friends and having a generally great time along with some time alone in nature is what young adults want.

Here are the best places which meet these needs. 
Berlin: A Laid-Back Paradise in Germany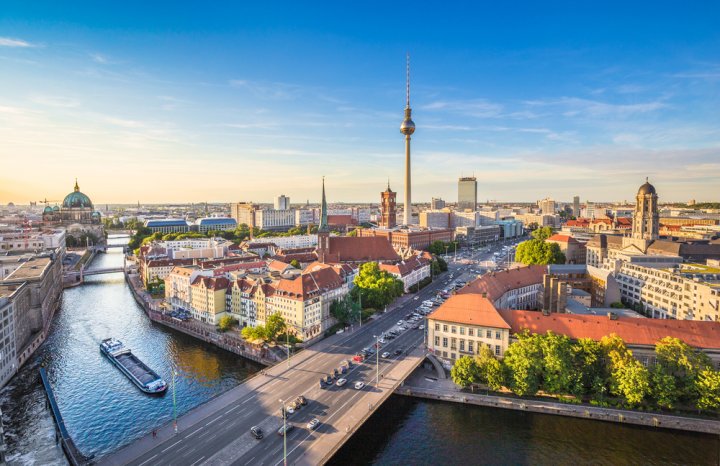 Germany has a reputation of efficiency and straightforwardness but Berlin, the capital, is a place which breaks that stereotype and that makes it the best place for a first holiday abroad for young adults and professionals. The city is very multicultural and is Germany's melting pot. It brings together different lifestyles, arts, food preparation methods and traditions.
Nightlife
With respect to nightlife, Berlin has almost everything a young heart could desire. You can relax in classy laid back Jazz clubs or rock it all night long in stylish might clubs. Whether you want to visit underground techno raves in East Berlin or sip champagne in the VIP club "The Pearl", the choice is yours. Just relax and let Berlin give you the time of your life.
Places to Visit
Book a ticket online in advance and you might get a chance to climb the glass dome on the top of the Reichstag which is open to the public.


You can visit the Tiergarten, translated as "Animal Garden" which is a park in the city. This historic park used to be a personal hunting ground where the German King enjoyed spending his time.
Mauerpark is an entertaining place to visit on Sundays where people barbecue, drink German beer and buy things from the flea market.


You might catch some unconventional and interesting sights here at the Bear Pit, an amphitheatre for performers and karaoke singers. There are also several concerts in Mauerpark which you'll love if you like live music.


Visit the Markthalle Neun on a Thursday to experience street food and culinary delights from all over the world. The entire marketplace is transformed into a communal dining area and Japanese, Indian, European, Chinese and several other dishes can be found. The Charlottenburg Palace and gardens are a great place to soak up some of the cultures of mighty Prussia and it's royalty.


If you've ever seen a movie depicting Berlin, chances are you might have noticed the iconic Alexanderplatz. The square will have people performing skateboard tricks and posing in front of the World Clock.


Berlin's Museum Island on the Spree River has five museums and art galleries that you can check out if you like and if you want to see something more unconventional, then try going to Friedrichshain-Kreuzberg where street artists have painted over warehouses and abandoned buildings and transformed them from inside and out.


There's also a huge flea market in this region you can visit to have a great time. If you want some thrills, you can take a guided tour to a former spy station- Teufelsberg where you'll be greeted by barbed wire and "No-Entry" signs which add to the authentic feel of danger and war of the Cold War era.
Weird in a Good Way
The great thing about Berlin is that it is a bit weird. You might find old-style photo booths around the city where you can click photographs with your friends as mementoes. There's an abandoned airport called Flughafen Berlin-Tempelhof where locals go for jogs on the Runaway and use it as a public place for recreation.

Want Something Interesting to Do?
Here's something else that's interesting; The Badeschiff is a cargo container in the middle of the River Spree which is used as a swimming pool and you can swim here. All throughout the summer, you can see movies in outdoor places and parks in Spandau, Mitte, Kreuzberg to Friedrichshain.

Make Peace with the Past
Germany has had a rocky past but it doesn't just bury or deny it like some other nations. You can pay your respects at the Holocaust memorial and at the Soviet war memorial which has a 12 metre statue of a Soviet Soldier holding a young German child signifying the defeat of Nazi Germany and freedom for the German people.

Here's a fun thing to do, you can also get your passport stamped at Checkpoint Charlie with the 4 sectors of Berlin after the war- United States, France, Britain, and the USSR.

Have fun in Berlin! The laid back and relaxed atmosphere will definitely make your trip worth it.
Amsterdam: The Jewel of Netherlands. A Great Place to Spend with Friends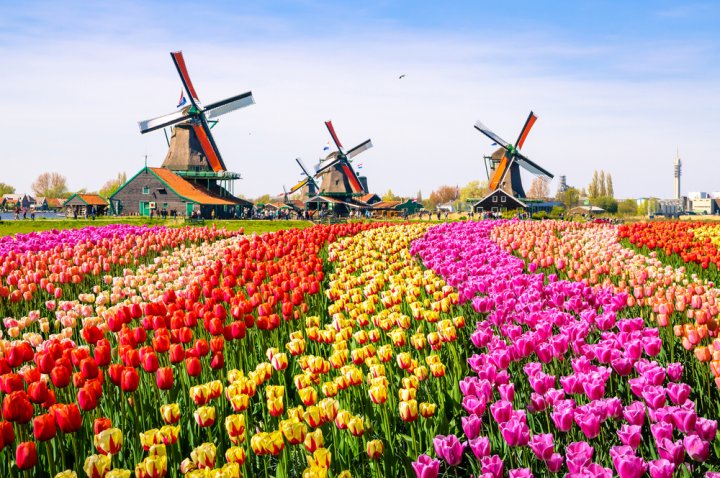 Amsterdam in the Netherlands is a paradise for bachelors and young adults. The ultra-liberal city has a very unique and relaxed culture where people don't work for as long but achieve more. Thus a trip to Amsterdam can be both educational and fun.

The Special Coffee Shops
There are several "licenced coffeeshops" in the city where you can have coffee, smoke and recreate in peace with your friends. You'll get premium coffee at reasonable prices and can call yourself a true connoisseur. Amsterdam has a historic canal belt you can pedal down on a pedal boat.

Hop on to a Bicycle
There are bikes absolutely everywhere in Amsterdam and you can join the mayhem. A popular fun thing young people do is, give wobbly rides to people on the back of their cycles in the cyclist lanes. Kopstoot (translates as headbutt) is a potent Dutch drink created by mixing beer and Jenever- an ancient drink made from juniper which predates gin. Go for picnics in Vondelpark with a bottle of Rosé during the summer. The best part about the city is that it's very compact and you can reach places on foot and by cycle.

The Tulip Season in Summer
Amsterdam is one of the best summer international travel destinations for many reasons. One of them is the Tulip season which starts from mid-March and lasts till May. Seeing the amazingly ordered fields of multicoloured flowers sway in the breeze is truly a once-in-a-lifetime experience.

They Take Their Brewing Seriously!
Where else but in Amsterdam can you find a former brewery made into a National Monument? The Heineken Brewery in Amsterdam is also listed in the European Route of Industrial Heritage and has 3000 sq metres of exhibit space with several interactive displays showcasing the rich heritage and history of the craft of brewing beer. Heineken is now the largest beer distributor in the world. The Xtracold Icebar is an attraction with temperatures nearing -10°C! There are ice sculptures on display and the bar itself is made of ice.

More Fun Stuff
Want to do more fun stuff? You can visit the Pancake boat which is a cruise which offers an endless supply of- you guessed it! Delicious Pancakes. Visit Amsterdam in mid-October to take part in the four days long Amsterdam Dance Event when several thousand EDM musicians perform and people enjoy dancing all over the city in various clubs, parties and concerts. Most people in Amsterdam also speak fluent English as it's taught in the schools so you shouldn't have any problem getting around the city.
Ibiza, Spain: The Party Capital of the World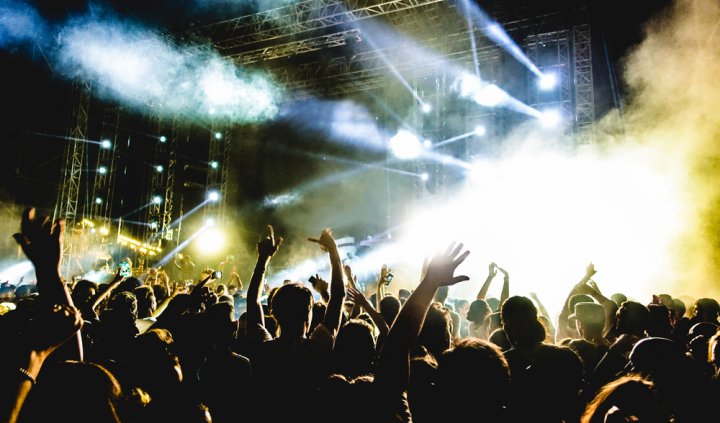 Ibiza is undoubtedly the world's greatest destination for young people. Located in Spain, the party capital of the world attracts young adults, musicians, celebrities and others looking to have fun from all over the globe. The song "I took a pill in Ibiza" mentions the city located beside the Mediterranean sea, 50 miles from Valencia. Ibiza has nightclubs like Space Ibiza and Pacha which are known all over to have a nightlife which is out of the world. Privilege is the largest club in the world and there are several more for you to explore like Las Dalias, Pikes, Vito, Bora Bora Bora club, Lío and many more.

There's More to Ibiza Than Clubbing
Visit Ibiza in the summer and enjoy passing the days eating great food, drinking the good stuff, dancing all night long and meeting some very beautiful people. There are also several things you can do in Ibiza other than clubbing, you can go hiking to the top of Sa Talaia and might see the exotic cat like Jineta along the way. Cala Tarida is a white sand beach with some safe but great spots for safe cliff jumping into the crystal clear and blue waters below. "Kalissol Ibiza Santa Eulalia del Rio" has some of the best Paella on the island and will refuel you. You can also try the Kebabs and pizza that will be found around the clubs aplenty.

Beaches and Nature Trails
The Playa d'en Bossa is one of the best resorts in Ibiza located next to the longest beach there and is a great place for young people to hang out. Paddleboats and jet skis are available for hire. Talamanca beach is somewhat quieter than most and has white sand surrounded by tiny pine-cloaked hills. The uninhabited and rugged island of Es Vedà is a great place for snorkelling and appreciating nature as it is a natural park. Some places of historical importance are the Dalt Vila UNESCO site which has powerful fortifications from the Renaissance era and the Ibiza Cathedral.
Bonus Location for all Indians. The Secretive Dragon Kingdom: Bhutan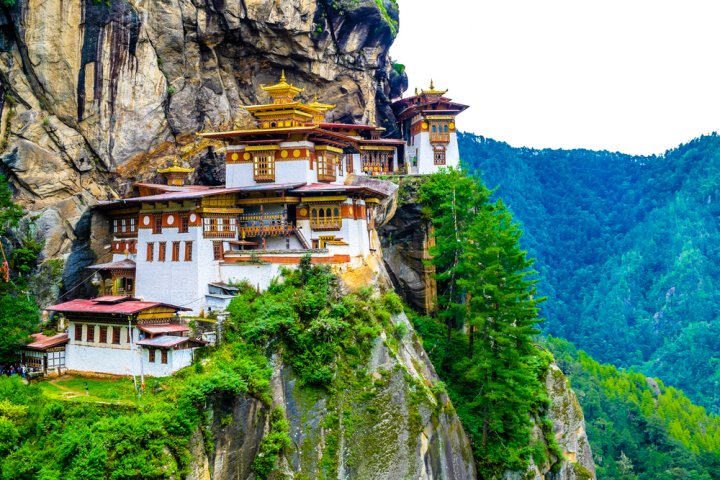 Bhutan is a tiny Buddhist kingdom nestled in the Himalayas and is one of India's greatest allies. The beautiful country has warm welcoming people and shares a special relationship with India where Indian tourists don't need passports to enter the country. You can enter using your Voter ID or EPIC card and pay in the shops using Indian currency. Tourists from other countries also pay quite a high fee for staying in Bhutan.

A Happy Place
Bhutan is also one of the best places for a family holiday abroad, you can go riding on tiny ponies and play in the snow. The country is very sparsely populated and hardly anyone presses their car horns on the road. The Bhutanese believe that happiness is greater than wealth and so the country measures a "Gross National Happiness" rather than Gross Domestic Product. Several people understand English and Hindi.

What to Do There
You can visit the Paro Taktsang, a cliffside monastery with caves and the Punakha Dong which is a riverside palace. Bhutan is the only carbon negative country in the world as it has lots of trees and very little pollution. It is a pristine land untouched by industrial corruption. For young people or couples, drinks are very cheap in Bhutan and you can consider it for a short vacation or a romantic honeymoon.
From our editorial team
Plan Your Visit
Your first international travel is something of a big event that you never forget. With all the excitement, it is quite easy to forget the most simple of the facts like the best time to travel. Not all destinations are accessible during every season. Do your research and figure out what destinations are available for the months you are planning your vacation. Keep track of all your hotel reservations and travel itinerary. And make sure you have some time left for some spontaneous fun so that your trip doesn't feel all orchestrated.