Why Parker Fountain Pens are Popular as Gifts and What Makes Them Special?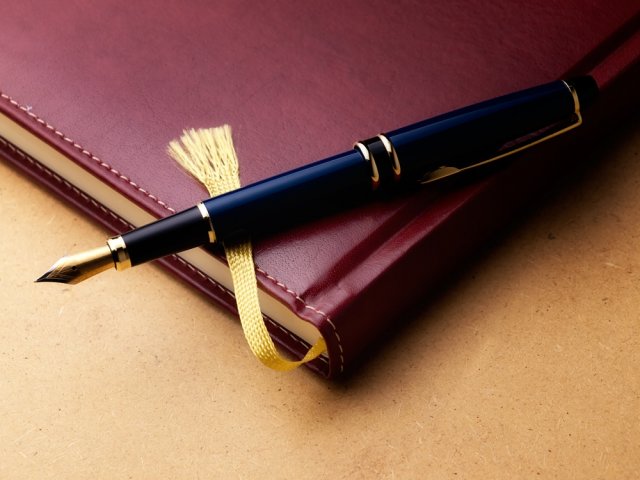 Parker fountain pens are designed to prevent ink leakage as much as possible, making them easy to use even for people who are not used to fountain pens. They are also highly fashionable. Fountain pens are incredibly fashionable and easy to use, especially in formal and business situations.

In addition, fountain pens can be customized from the metal nib to the ink to make it easier to use. One of the appeals of fountain pens is that there are many variations of nibs and inks, so you can enjoy combining them according to your needs.

Fountain pens are very durable and can be used for many years if you take good care of them. Major manufacturers will repair them, so they can be used semi-permanently.
How Do You Choose a Parker Fountain Pen as a Gift?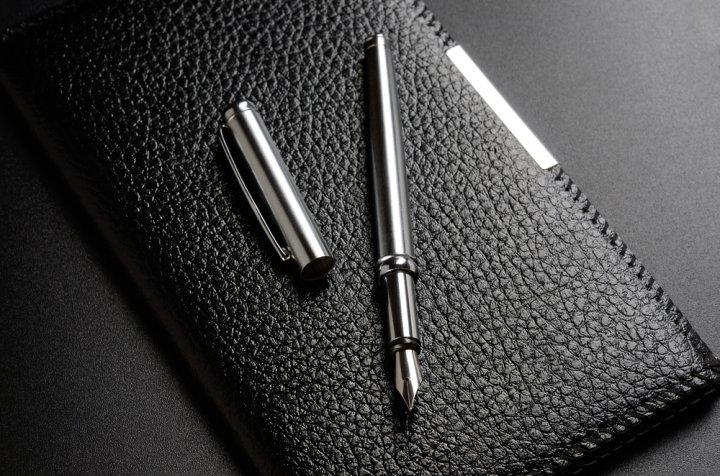 Parker fountain pens are stylish in appearance, and the design concept differs depending on the series, such as Sonnet and Duofold. Each series is simple yet luxurious and popular among people of all demographics.

When choosing a fountain pen, it is also important to select the right size of nib for your purpose. The most commonly used fountain pen sizes are EF (extra fine), F (fine), M (medium), B (bold), and BB (extra thick). The fine type is recommended for daily use, and the extra-fine type is appreciated for detailed writing, such as in a notebook.

Fountain pens can be refilled with inhalation or cartridge ink, or with a converter that can do both. The disadvantage of the cartridge type is that while it is easy to replace the ink, it is not cost-effective. Think about what you want your gift recipient to use it for before making your choice.
What is Your Budget for a Parker Fountain Pen as a Gift?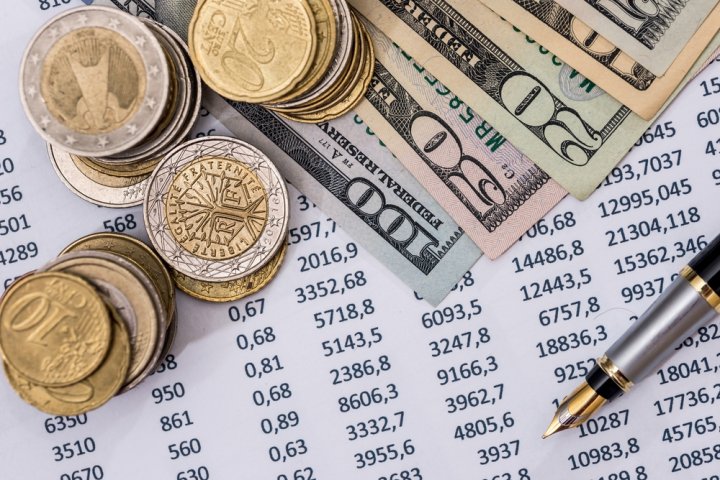 The relatively inexpensive Urban series of Parker fountain pens cost starting from Rs. 3,500 to Rs.7000.

The popular Sonnets range in price from Rs.14,000 to Rs.20,000, but some of the limited edition designs can cost over Rs.34,000.

The Duofold, Parker's royal road, is expensive, ranging from Rs.27,000 to Rs.55,000.
Parker Personalized Fountain Pens are Popular as Gifts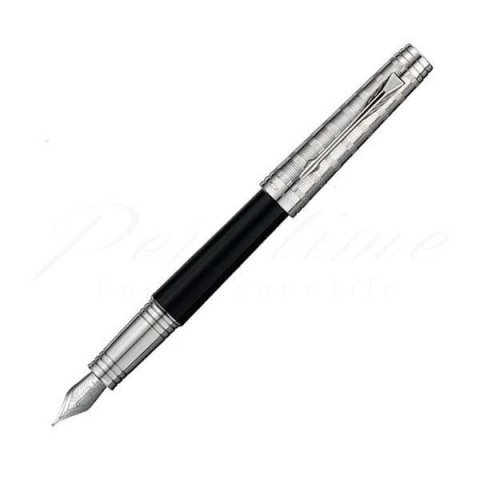 When choosing a Parker fountain pen as a gift, personalization is recommended. Fountain pens are convenient to carry around, and personalization adds a touch of class and specialness to these luxurious pens. Also, fountain pens have more presence than ballpoint pens, so they are especially appreciated by people who write a lot.
5th Series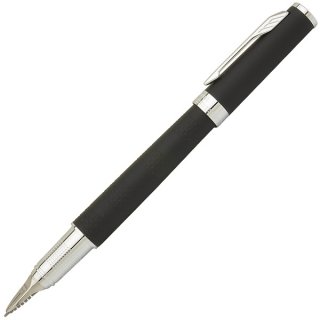 The 5th series, which boasts one of the largest market shares among Parker's writing instruments, has been released in many varieties since its launch in 2010. The 5th series is marketed as the fifth type of writing utensil, and is popular for its unparalleled writing comfort and luxurious appearance.

The writing experience is smooth and close to that of a fountain pen, and one of the reasons why fountain pens are shunned is that they do not leak ink. The ink is brightly colored and the nib does not dry out, so you can use it with peace of mind.

You can choose the color and typeface for the name, making it a perfect gift for the recipient. The design is simple and luxurious, and will be appreciated by people of all demographics.
IM Series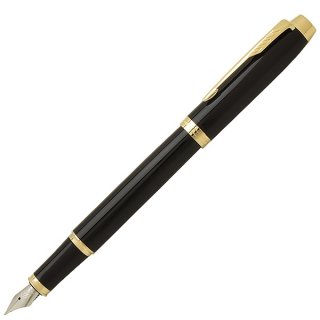 The IM series has a theme of "individuality" and is relatively inexpensive among Parker products. The brightly colored pen barrel is impressive, yet not too flashy, making it a good choice for those who prefer a chic and classy design.

Its excellent cost performance and luxurious appearance make it an ideal gift. Also, by adding your name to it, it becomes a higher grade fountain pen.

Since it is comfortable to write with and has a good brand image of Parker, it is useful for everyday use as well as in business situations. Another reason for its popularity is that it comes in a wide variety of colors.
PARKER - Fountain Pen IM
PARKER - Fountain Pen IMCT
Urban Series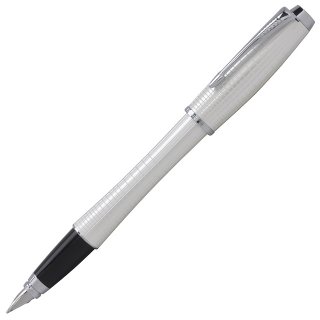 Parker's Urban series is characterized by its easy grip. The barrel is gently curved and has a good weight to make it easy to write with, making it ideal for first-time fountain pen users.

It is designed to be used by both right-handed and left-handed people, and its functionality makes it a popular gift. There are a wide variety of colors, from chic and subdued to bright colors for young people, so you can have fun choosing a better one for the recipient.

Even when the cap is removed, the pen still has a luxurious feel. Owners say it makes writing fun. You can also engrave your name on the pen, allowing you to create an exclusive item just for you.
Parker Fountain Pen Sonnet Series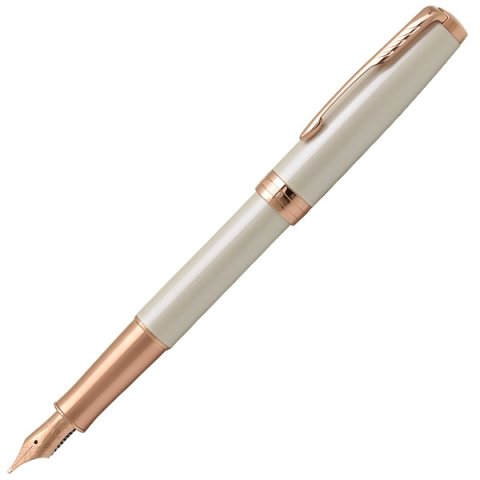 Parker was founded in the United States and has long been a familiar brand to Japanese people. The arrow-shaped clip is impressive, and the Sonnet series is one of the most famous.
Original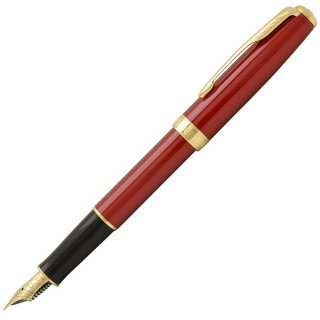 This fountain pen is popular for its luxurious metal pen barrel. It is designed with great attention to detail, giving it a simple yet elegant finish.

The shiny and elegant color is appreciated by people of all ages. The nib is made of 18-karat gold and is comfortable to write with, making this model a popular choice as a gift for those who are new to fountain pens and for those who are particular about their writing style.

The pink gold and pearl colors were designed by Parker for women in 2011, adding a touch of fashion to the Sonnet while maintaining its writing comfort. Since its release, this model has become a very popular gift for those who write a lot.

Premium Series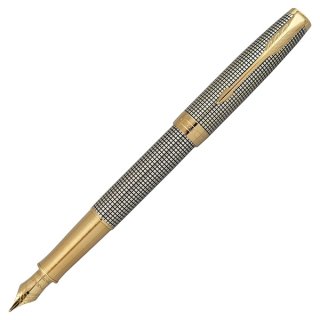 Sonnet's Premium series has been redesigned to give it a more luxurious feel. The plaid-like pattern is called the Sizzle pattern and is a traditional Parker design.

It is known as one of Parker's representative products with its excellent cost performance and high functionality. The more you use it, the more comfortable it becomes in your hand, and one of the reasons why it is so popular is its weight and balance, which prevents you from feeling tired even after long hours of use.

In addition, the pen barrel is thin enough to fit a woman's hand and easy to carry, making it useful in business situations as well. The simple and elegant design makes it a great gift.

Parker Fountain Pen Urban Series
The Urban series features a thick pen barrel with a smooth curve and a unique form that narrows only in the middle. The design is delicate and elegant despite its weight, making it popular among women.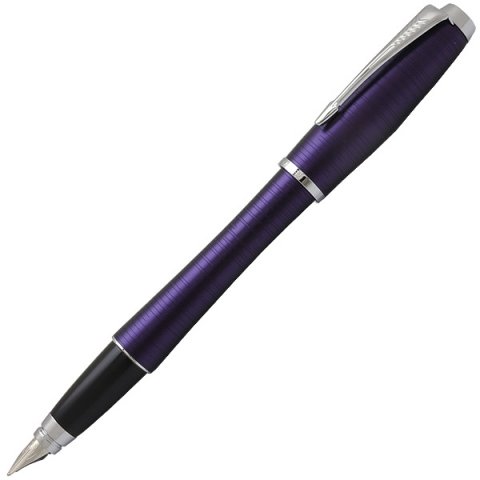 Urban
The Urban series, with its unique design, is characterized by a moderate weight that makes it easy to handle and stable to write with. It is smooth to write with and the sound of friction when running the nib across the paper is not bothersome.

In addition, there are many vivid color variations, and they are popular mainly among young people. Although this series is relatively inexpensive among Parker's products, it has excellent functionality and can be given to people who are new to fountain pens.

It is said that foreign brands are designed to be easy to write English letters, but Parker fountain pens can also be used to write vertical Japanese. However, Parker fountain pens are a little thicker than Japanese brands, so it is best to choose a pen with a finer nib to avoid mistakes.
Urban Premium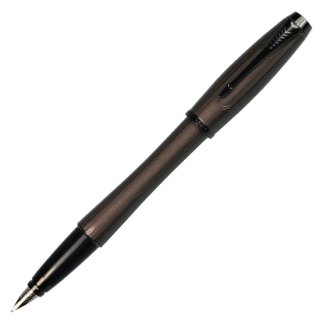 Urban Premium is a series with a slightly subdued color scheme. The shine of the body part creates a sense of luxury, and its elegant design will please people of all ages.  

The modern and graceful color is perfect for adding a splash of color to a suit, and makes a casually stylish addition to a breast pocket. It is also great that it is cartridge and converter compatible, so you can choose the ink that you are most comfortable with.

The Metallic Stripe Collection of the Premium Series is popular for its beautiful stripe pattern that incorporates a pattern called Bacumatic. The simple and luxurious color makes it an ideal gift.
Parker Fountain Pen Duofold Series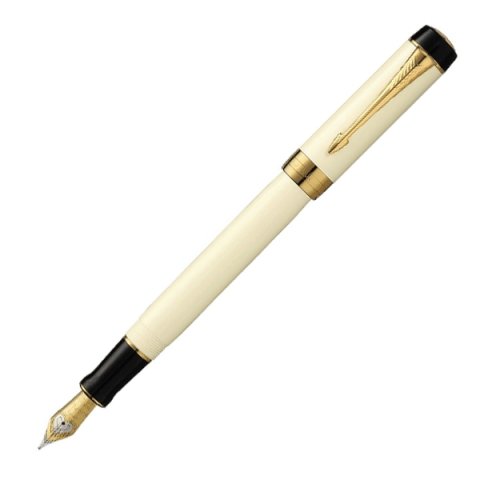 The Duofold is Parker's iconic series, with its simple, royal design. This product has a long history, and will satisfy those who use fountain pens on a regular basis.

International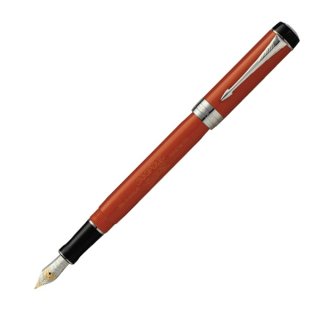 Parker's Duofold is a series with a long tradition that has continued to grow throughout its long history. Japanese people are very familiar with this series, and the 18-karat gold nib, which has been carefully selected for its writing comfort and elegant design, is very attractive.

The calm and elegant colors and prestigious design have attracted many Japanese fans over the years. The cap also features Parker's iconic arrow feather clip. 

The Duofold is a very durable fountain pen that will last a lifetime. This product, with its high level of perfection in both writing comfort and design, is the perfect gift for those who are particular about their fountain pens.
Centennials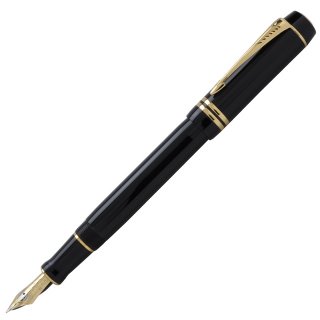 The Duofold Centennial differs from the International in the thickness and length of the pen barrel. The Centennial is heavier and has a slightly thicker barrel.

The design is the same as the International, with an arrow feather clip, two lines, and a spade mark on the crown to represent the Duofold model. The design is not flashy, but its presence is indeed that of a Duofold.

The smooth writing comfort and historical royal design will be appreciated by those who love fountain pens. The simple yet dignified and beautiful form makes it a gift that will be appreciated regardless of gender or age.
Parker Fountain Pen 5th Series
The 5th series has an appealing writing style that is different from both fountain pens and ballpoint pens. In addition, the smooth writing feel and the structure that prevents ink leakage have been talked about as being modern and have been overwhelmingly popular since their release.
5th Urban Premium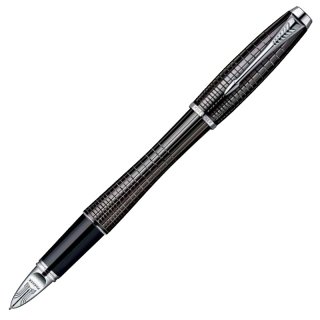 The 5th Urban Premium features a unique form with a gentle curve on the pen barrel and vivid colors. Another reason for its popularity is that it is thick enough to be easily gripped and has a good sense of weight, making it stable for writing.

It has a smooth writing feel. In addition, the cartridge system allows you to change the color of the ink and the thickness of the nib according to your preference.

One of the features of the 5th series is that it dries easily and does not stain documents or notebooks, making it ideal for business situations. The comfortable and stress-free writing experience, combined with the luxurious design, makes it an ideal gift.

5th Sonnet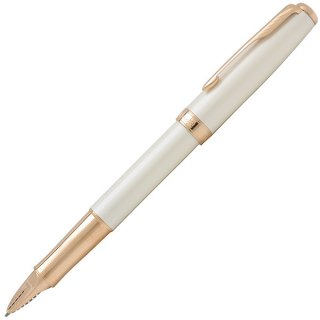 The 5th series is the fifth writing instrument that eliminates the disadvantages of each fountain pen and ballpoint pen. The structure prevents ink leakage and dry up, so you can choose it as a gift with confidence.

The elegant pearl-based design makes this model popular. The glossy cap adds a touch of luxury and reminds you of the joy of writing.

The writing quality is smooth and easy to handle, and one of the reasons for its popularity is that you don't have to get your hands dirty to replace the ink. There are a total of six ink colors to choose from.

5th Ingenuity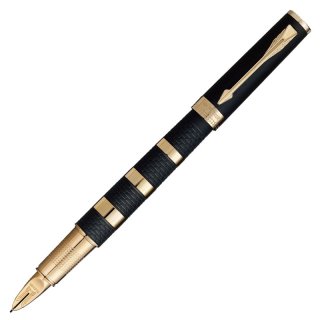 The Ingenuity is one of the models in the 5th series, which allows you to write as if you were stroking, without worrying about the nib and with very little pressure. Another reason for its popularity is that it does not cause ink buildup and is easy to clean.

Many of the pen nibs are chic and elegant, making them perfect gifts for any gender and any age. Since the cap is not a rotary type, it is useful for practical use.

Also, since the nib is made of a resin tip, the more it is used, the more the nib will be shaved to match the angle of the user's writing. The more you use it, the more the nib shaves off to match the angle of your writing.