Must-Know Differences Between Pressure Cookers & Instant Pots
Durability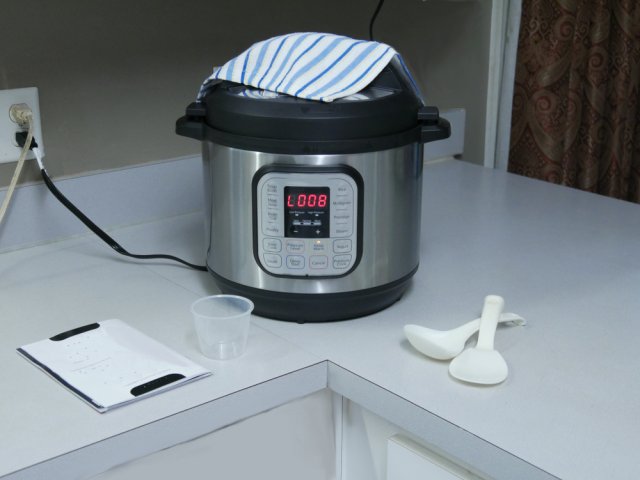 There are many differences between instant pots and pressure cookers, one of them being their durability. So, when the pressure cookers first came, they became famous. Often, people ended up damaging their pressure cookers for reasons such as forgetting to turn it off, and the pressure kept building or because they mistakenly put it on without putting anything inside to cook.

So, if you think you might end up doing similar things, you should go for instant pots. These come with various features and the latest technology to ensure that they do not burst or start any fires. However, if you use both of them equally well, the pressure cookers are more likely to last longer as they are simple and built with only hardy materials.
Cooking Time & Noise Levels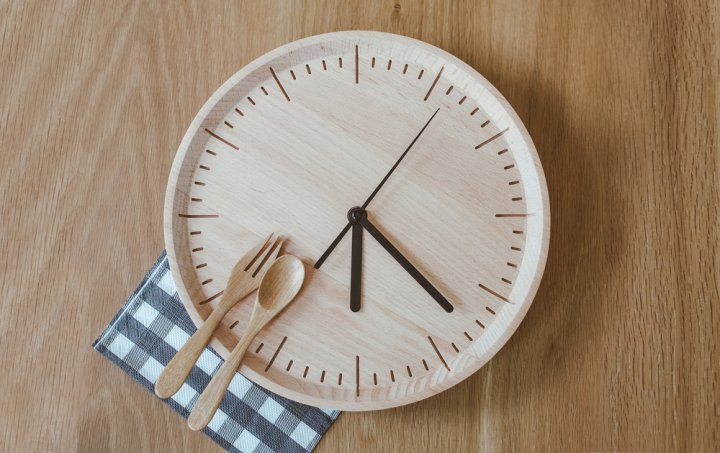 One of the major things you will need to consider when buying an instant pot or pressure cooker is faster. Now, even though an instant pot takes less time to cook certain foods in a certain way, it pressure cooks slower than the pressure cooker. This is so because the pressure cooker builds up pressure inside quicker and less cooking time.

This will be especially important if you often need to cook on schedule or have less time cooking due to other activities. The instant cooker produces almost no noise for the noise levels while the pressure cooker can be really loud.
Usability & Control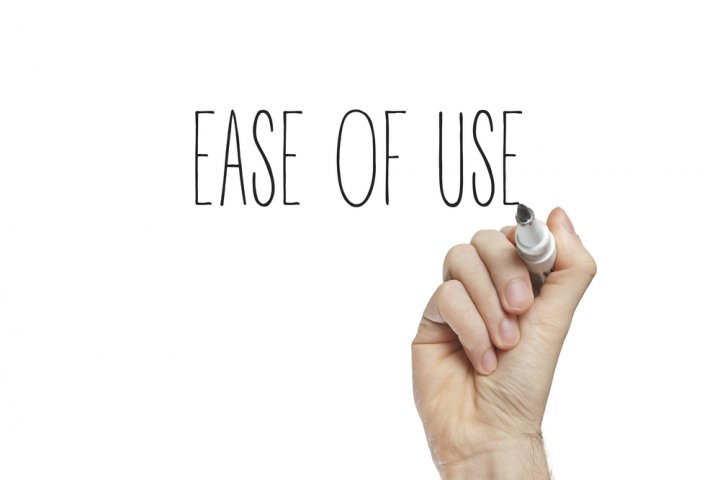 The usability and control are undoubtedly one of the first things you will check in any device you buy. So, in this particular case, the instant pot is way ahead. This is so because the instant pot has many different features, like being able to control the temperature, as well as connecting it to your phone, which allows you to control it as much as possible.

With this, you will also be able to select from many different pressures. For their usability, while the pressure cooker can only be used to pressure cook foods, the instant pot can be used for various cooking styles. For instance, you can use it for steaming, sauteing, making yogurt, warming food, and cooking rice, etc. Be that as it may, the instant pots can seem rather intimidating with their complications and all if you are new to it.
Safety & Cleaning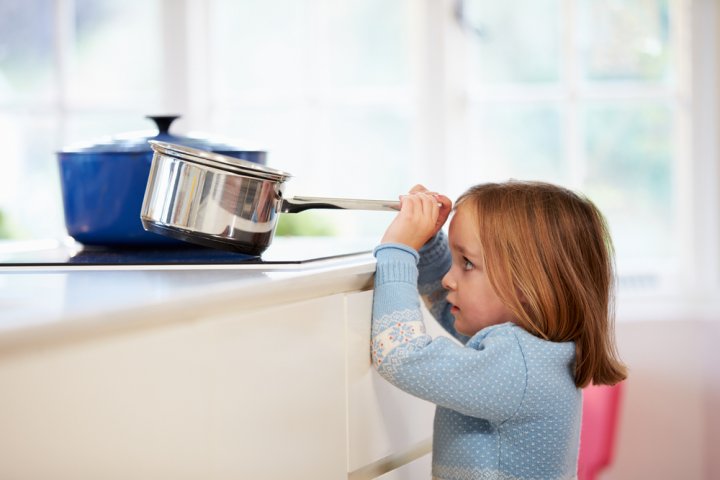 If you also believe that safety comes first, you might want to go for the instant pots. We suggest as such because the instant pots have a lot of features that work together to ensure safety. For instance, if too much pressure builds up, it turns off automatically. It also has different pressure releasing options and can even be used by connecting to your phone.

They also have various styles and sizes to make more choices with specific features available to you. In fact, on average, a particular instant pot has about ten safety features. For the cleaning, this depends on which instant pot or pressure cooker you buy. If you purchase the ones made with materials like stainless steel, they will be easier to clean. However, for the same materials, the pressure cookers are a little easier to clean.
A Great Instant Pot Option
Instant Pot Duo Plus60 9-in-1 Multi-Functional Pressure Cooker
Are you trying to find a good instant pot for yourself? Look no further. This Instant Pot Duo Plus60 9-in-1 Multi-Functional Pressure Cooker is among the best in the market. It can not only pressure cook but also slow cook, cook rice, make yogurt, make eggs, sauté, steam, warm up, and sterilize food other than making cakes as well! Still not impressed, well, you will be glad to know that it also has a 15 Microprocessor and can cook up to 70% faster.

The stainless steel it is made with is also easy to clean, and it also has ten proven safety features. Furthermore, a serving spoon, a soup spoon, and a recipe booklet are also available in the package. You can get it from Amazon for Rs. 44,999.
A Great Pressure Cooker Option
Time Saver 60 L Pressure Cooker (Aluminum)
Among the best in the market, this pressure cooker is even cheaper than the instant pot above. This one is made up of aluminum and is quick and convenient. It also doesn't use much energy and is warp-resistant. With a deluxe pressure dial gauge, it produces even heat and has a range of pressure available. It also has a reliable air vent and has comfortable grip handles.

Moreover, it is easy to clean and is airtight. In addition to all that, it has a high-quality gasket to ensure the product's durability and longevity. It also includes a pressure pan and can carry foods of up to 60 liters. Lastly, it has five safety precautions, including a pressure gauge meter, special whistle, spring-loaded valve, safety valve, and gasket release system. You can get it from Flipkart for Rs. 23,850.
Tips to Cook In Instant Pot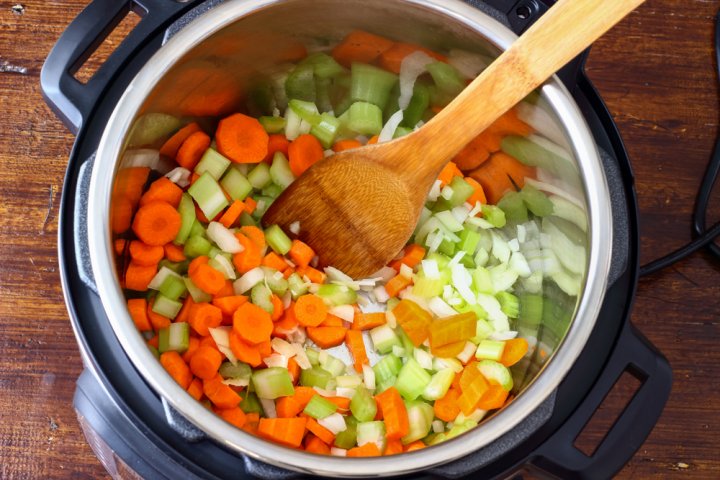 To make your first instant pot usage the best, you will need to know some tips. First, know that the lid can rest on the handles and that the pot should be kept in an open area. It would be best if you also remembered to step away when releasing pressure and not fill it any more than two-third. You may also read the manual for the manufacturer's recommendations and get some accessories like a cheesecake pan or something.

You should also set the cooking time instead of the timer; this way, you will not have to turn it off manually; it will automatically turn off after the set time. Additionally, it would help if you used liquids instead of sauces and not cook two foods simultaneously, like the main course and side dish. You should also clean it off thoroughly after every few days and adjust the temperature automatically.
Tips to Cook in Pressure Cooker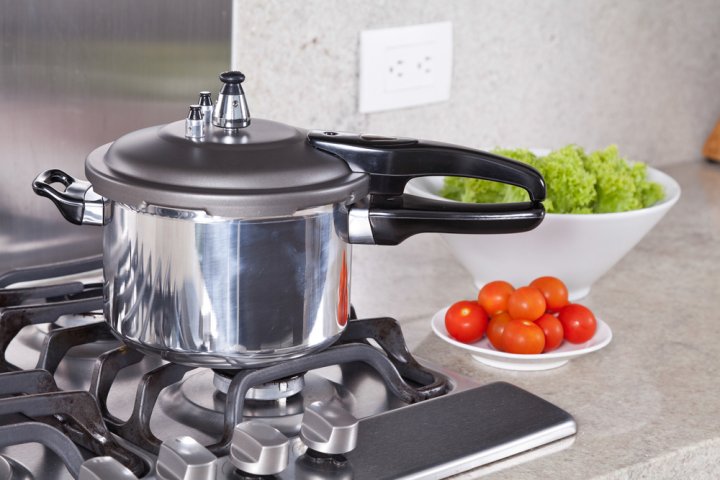 Like the instant pot, there are also particular tips for the pressure cooker to make your experience the best. For instance, you should brown your food before pressure cooking as the pressure cooker can't do that. You should also remember to disassemble your kit every once in a while and clean it separately.

You should indeed read the instructions carefully and remember to add enough liquid when steaming. You must also not fill it any more than two-third or put it up empty as that will cause it to blast off badly. It also works manually, so remember to put it off at the right time and step away when releasing pressure.

Moreover, you should pressure-cook thick foods, start with high heat, and eventually reach a low and consistent one. Lastly, if you don't have enough time, brown at least one side of the meat as this will add flavor, look good, and no take much time.
From our editorial team
Do Get Yourself Familiar with its Working Before You Make Your First Recipe in the Instant Pot!
An instant pot is definitely a worthy addition to your kitchen's accessories. However, contrary to its name, the recipes made in an instant pot are not so instant, after all. It is highly advisable first to go through the user manual carefully and try out some simpler recipes first before your jump on cooking more complex ones.